NCERT Exemplar Class 10 Science Chapter 15 Our Environment presents you with answers and explanations to the questions provided in NCERT Exemplar book. Students are recommended to go through with the Exemplar provided here to get practice of solving questions and to score well. NCERT Exemplar is a very important study material as similar kind of questions are asked in competitive exams.
This exemplars solutions provide answers to 21 MCQ'S, 9 short answer and 8 long answer questions provided in NCERT Exemplar book. Solving all these questions will help you gain confidence and you can eliminate the exam fear in you.
Students can access class 10 science chapter 15 NCERT exemplar below.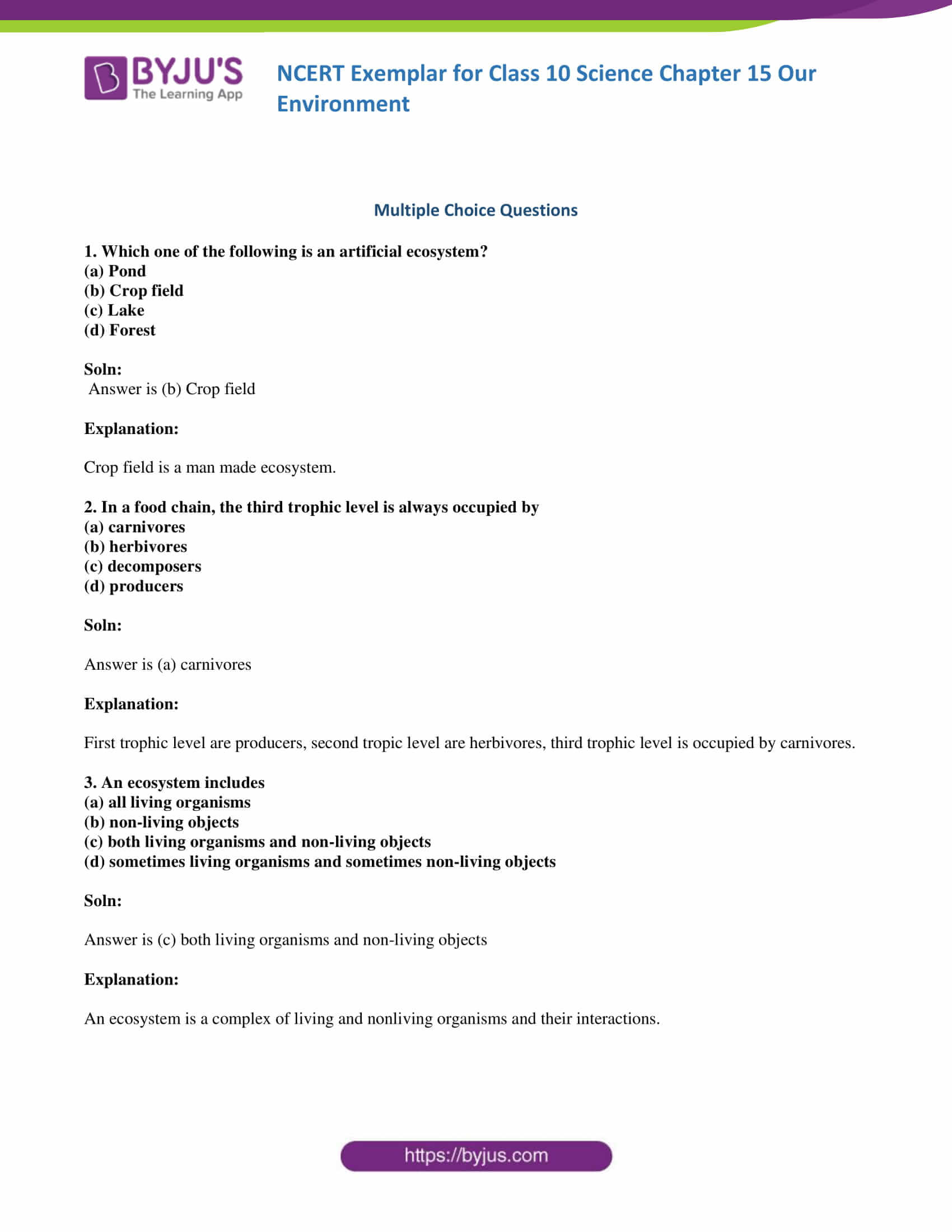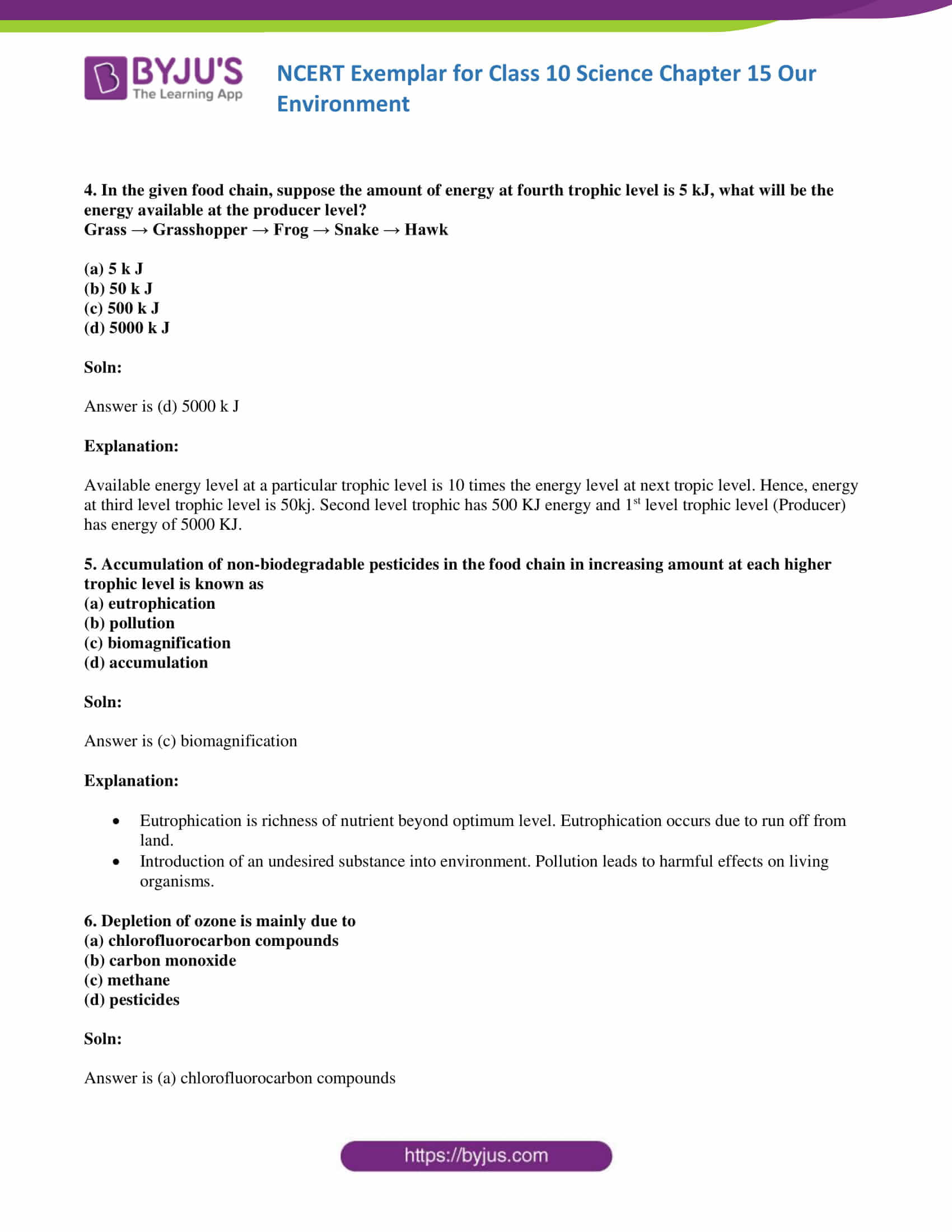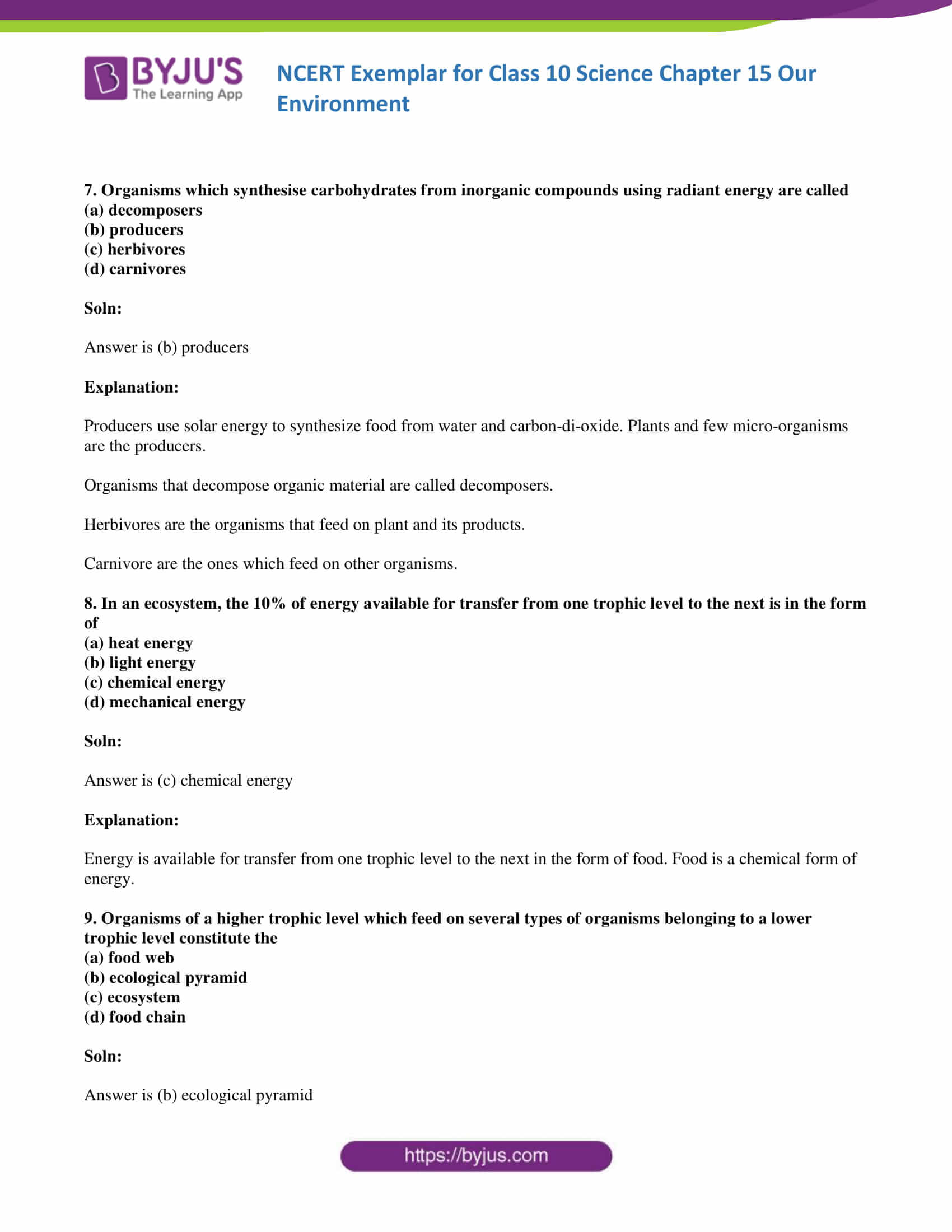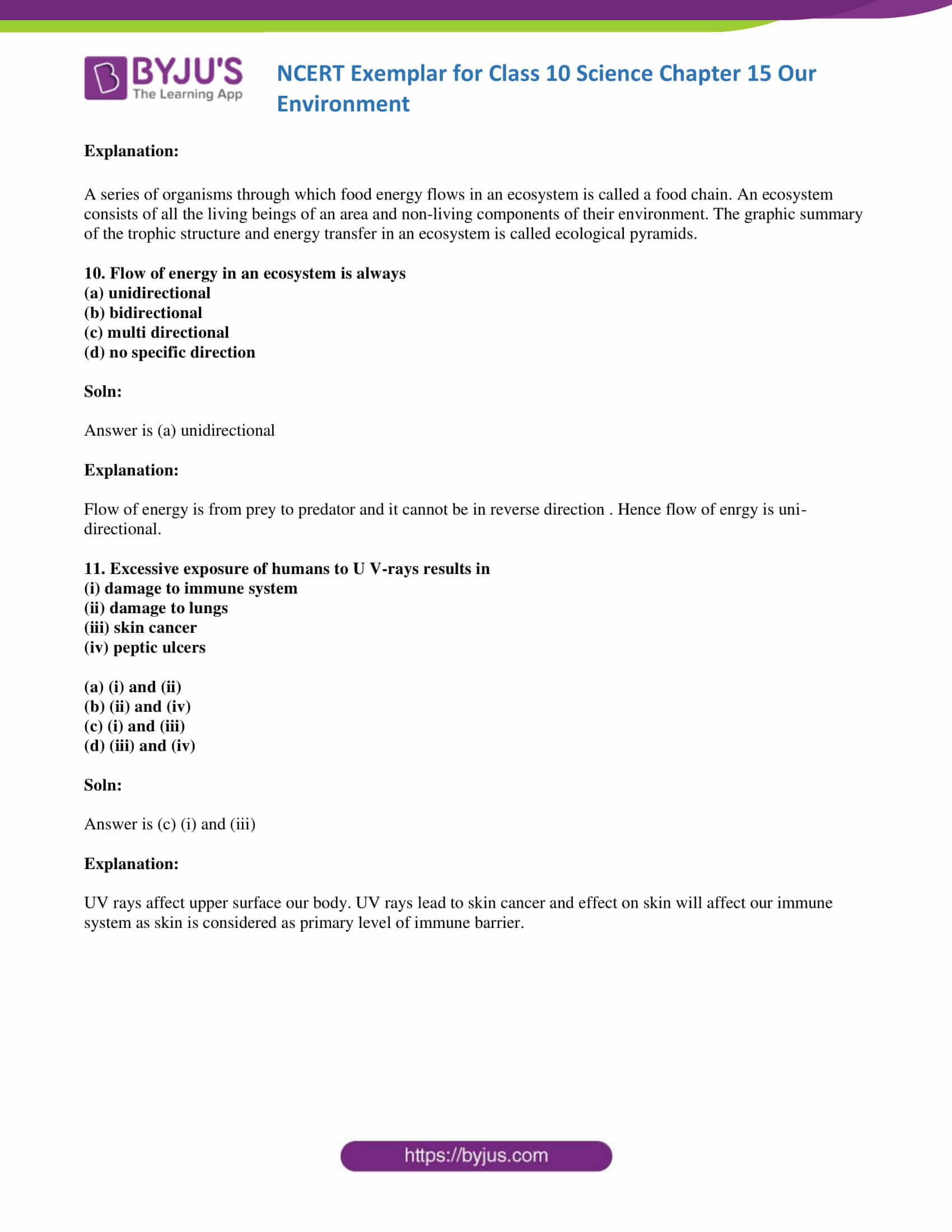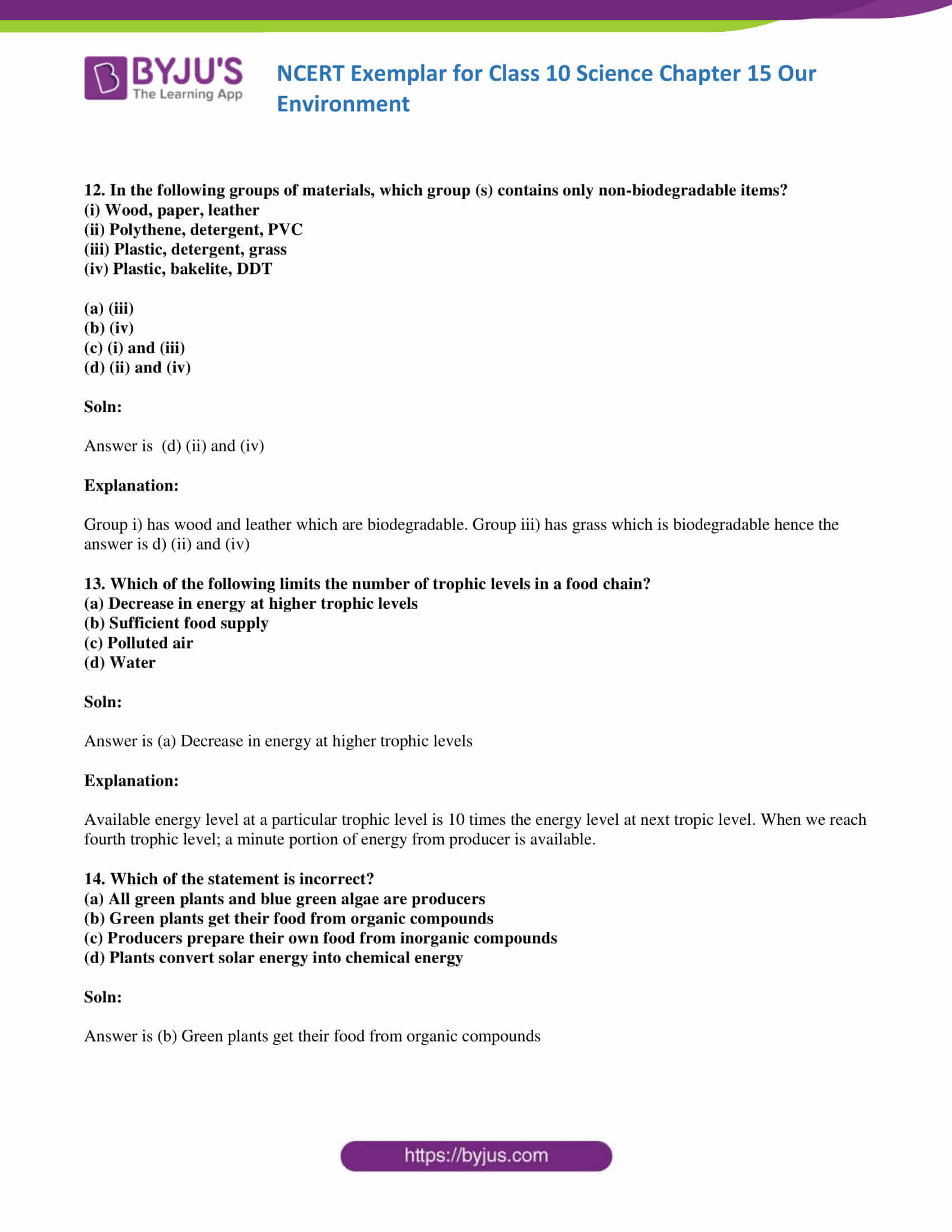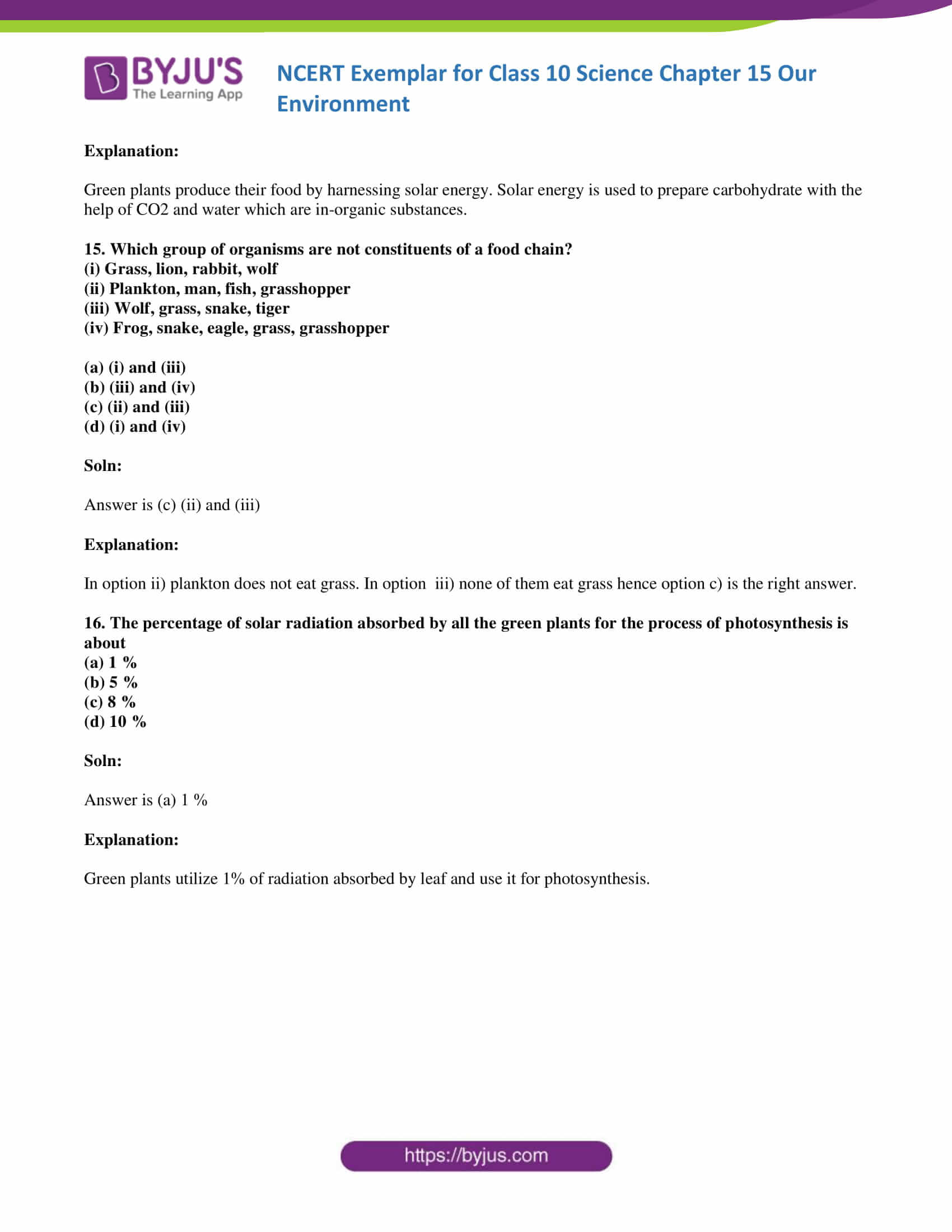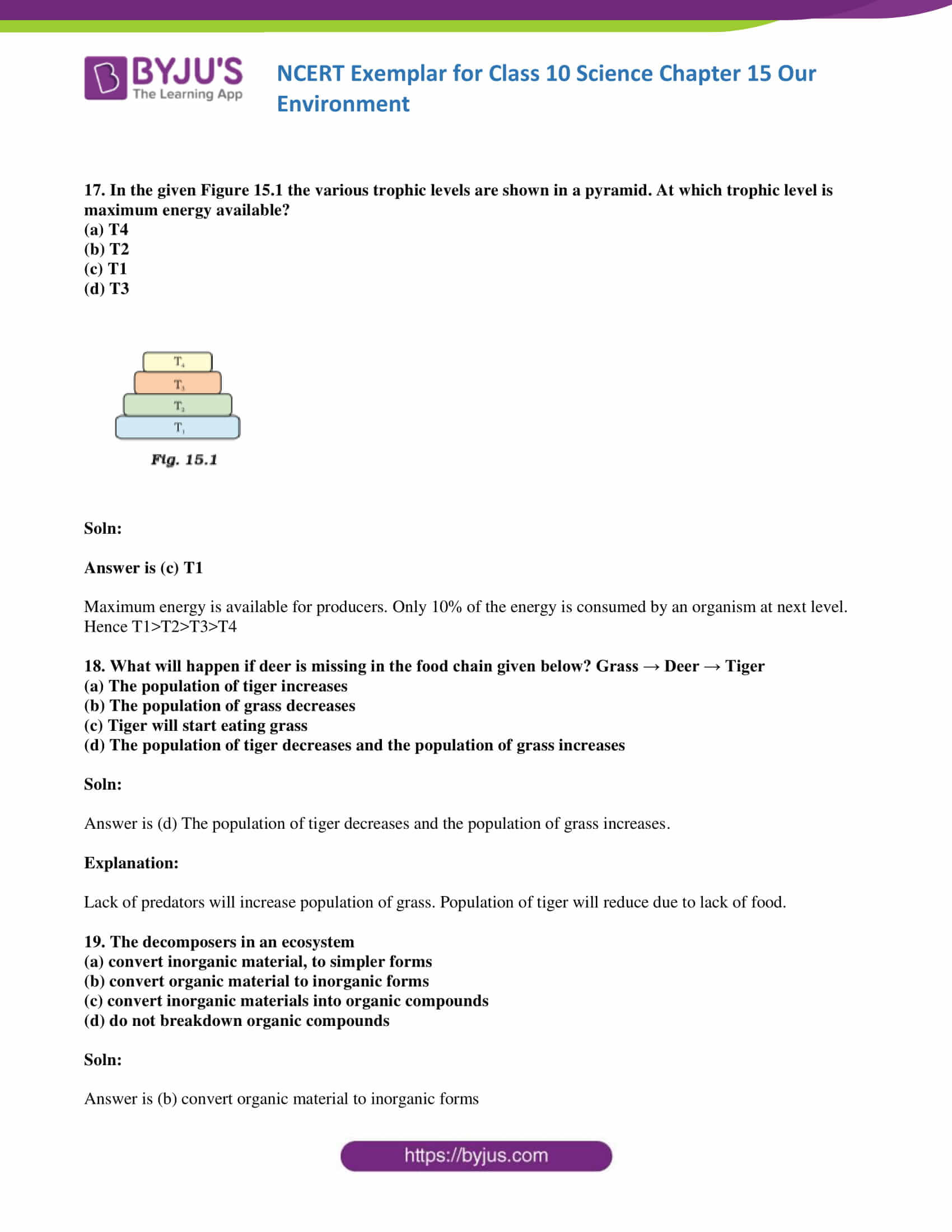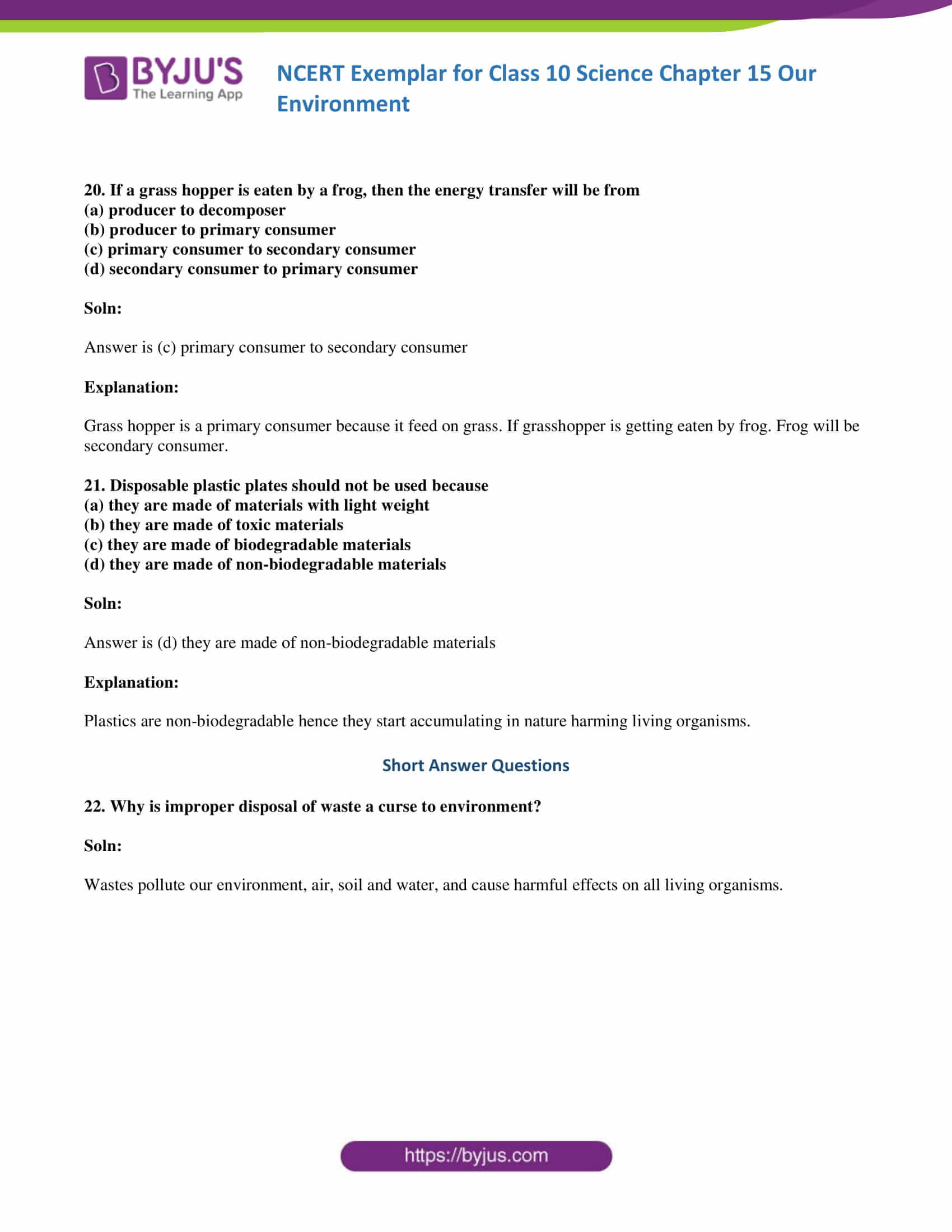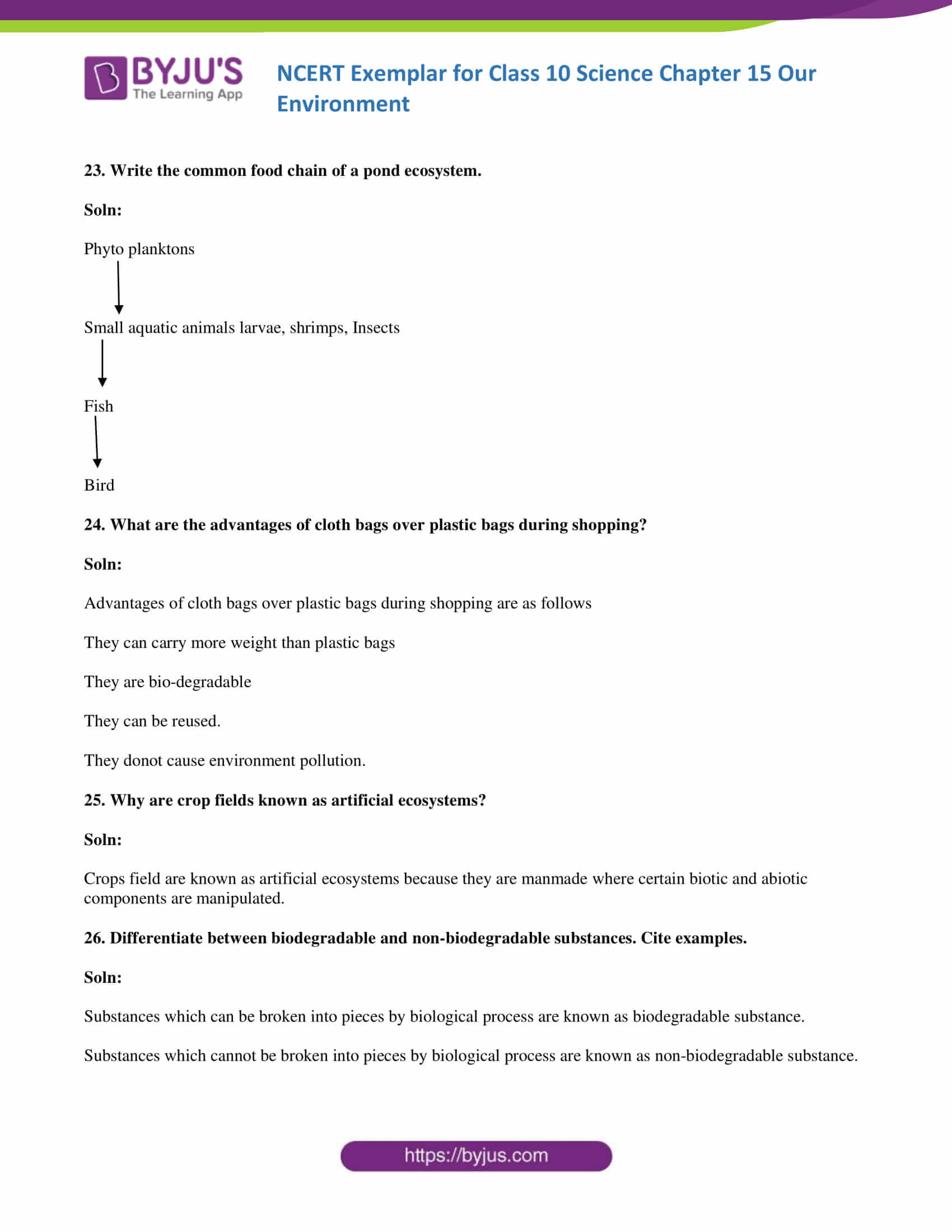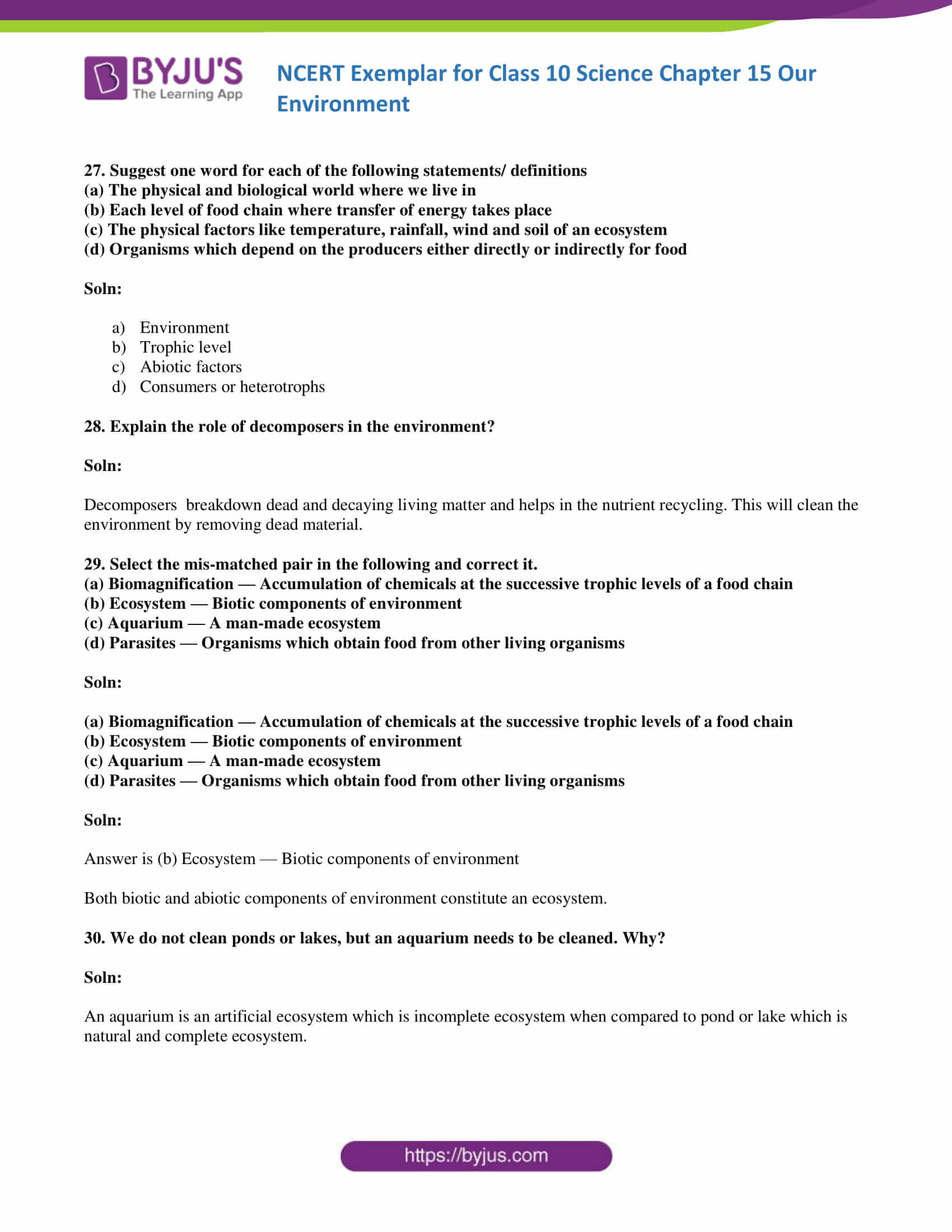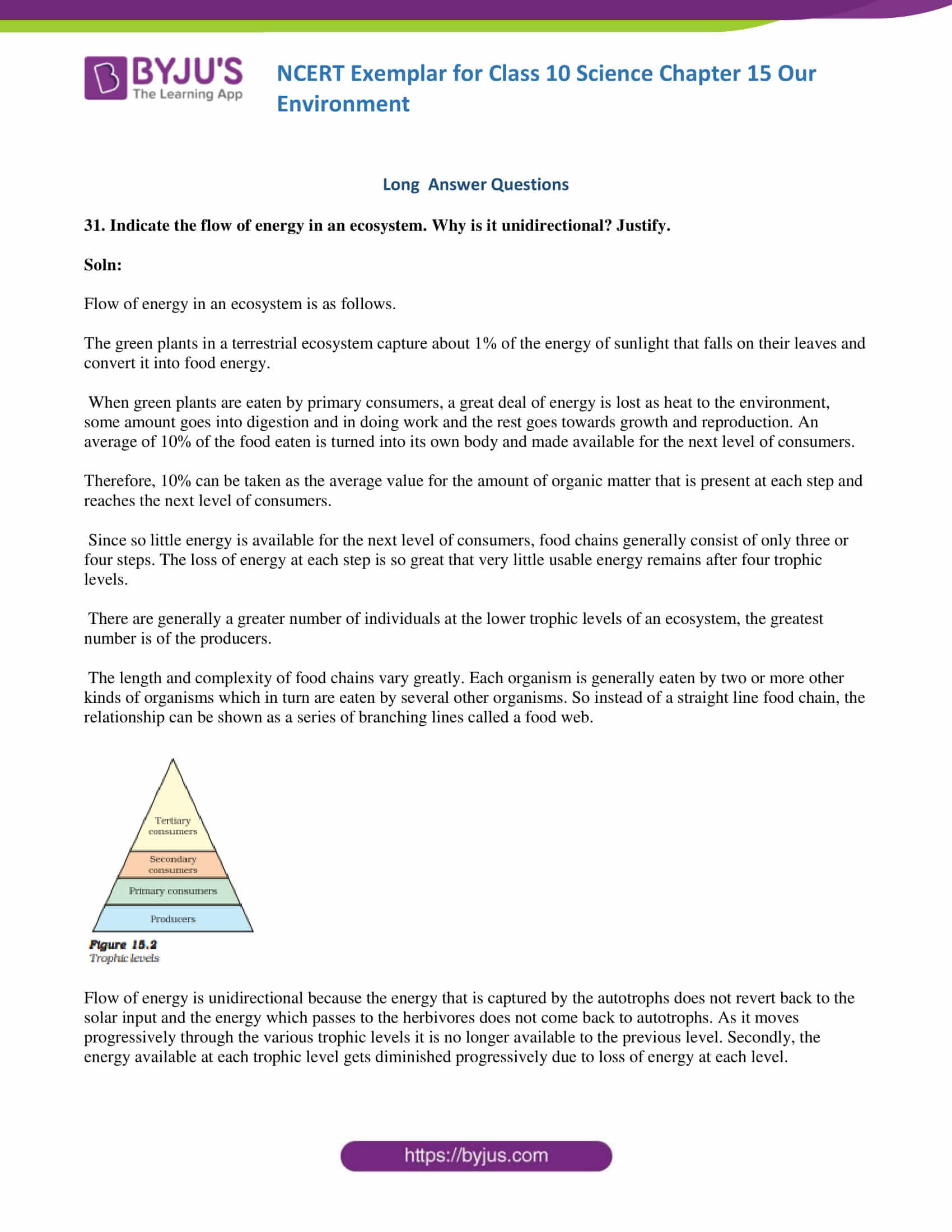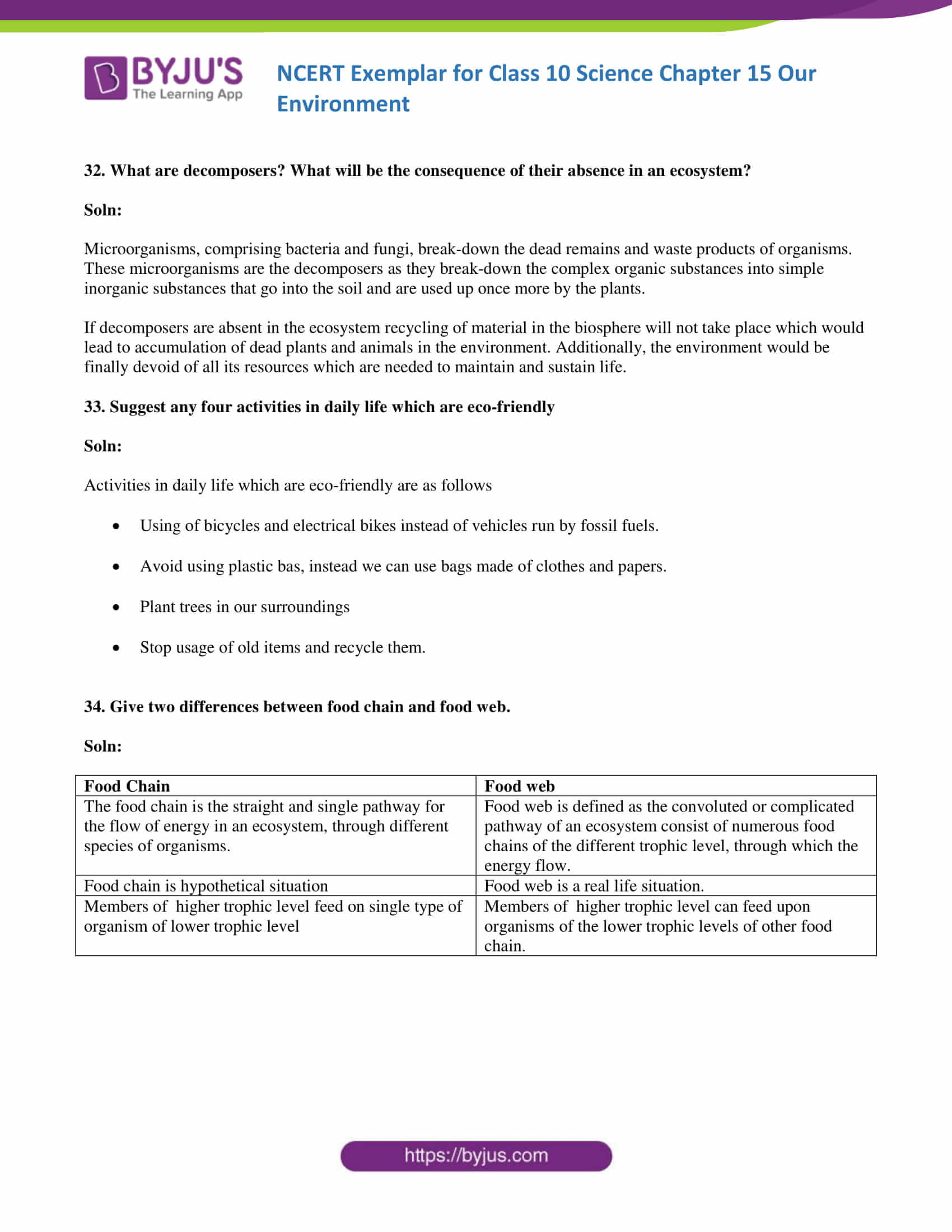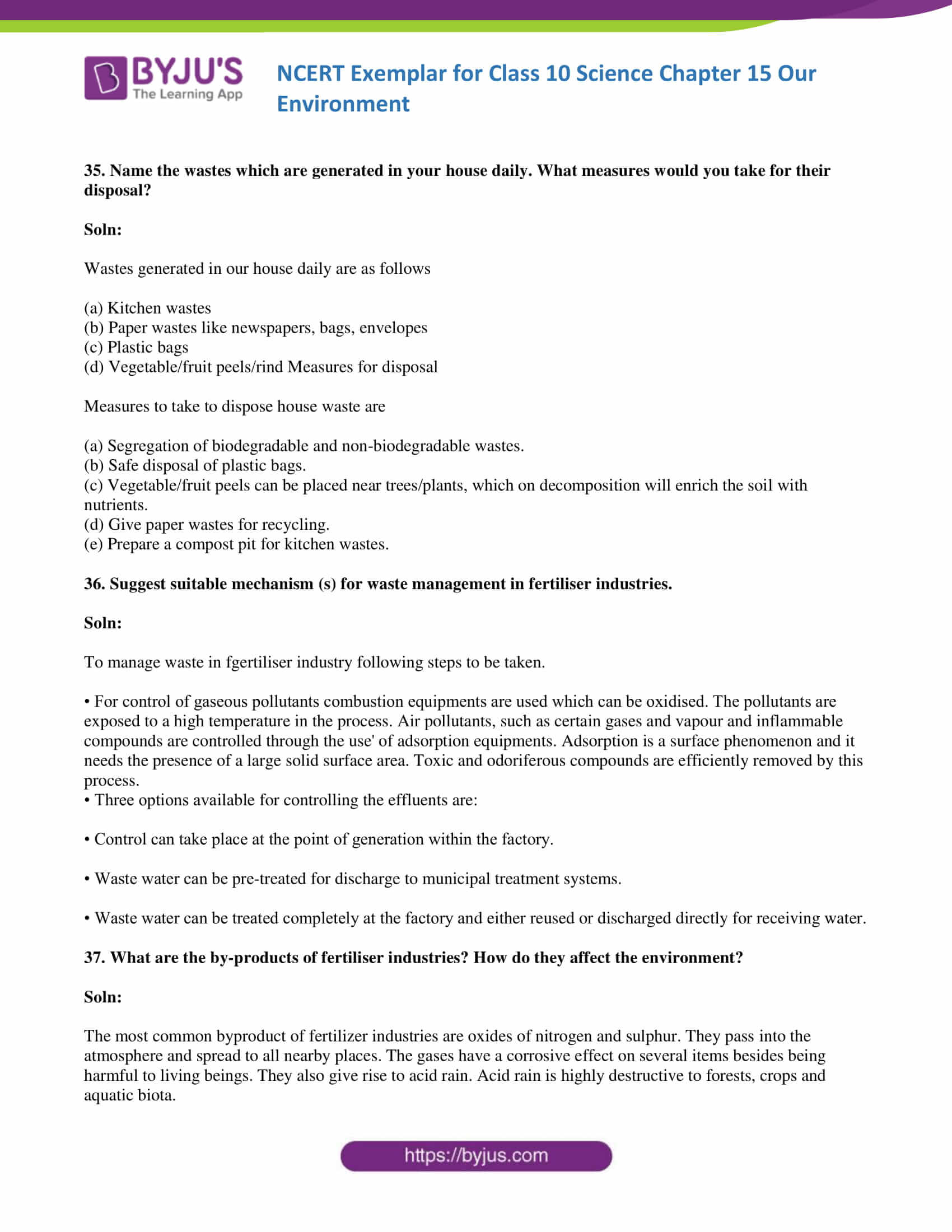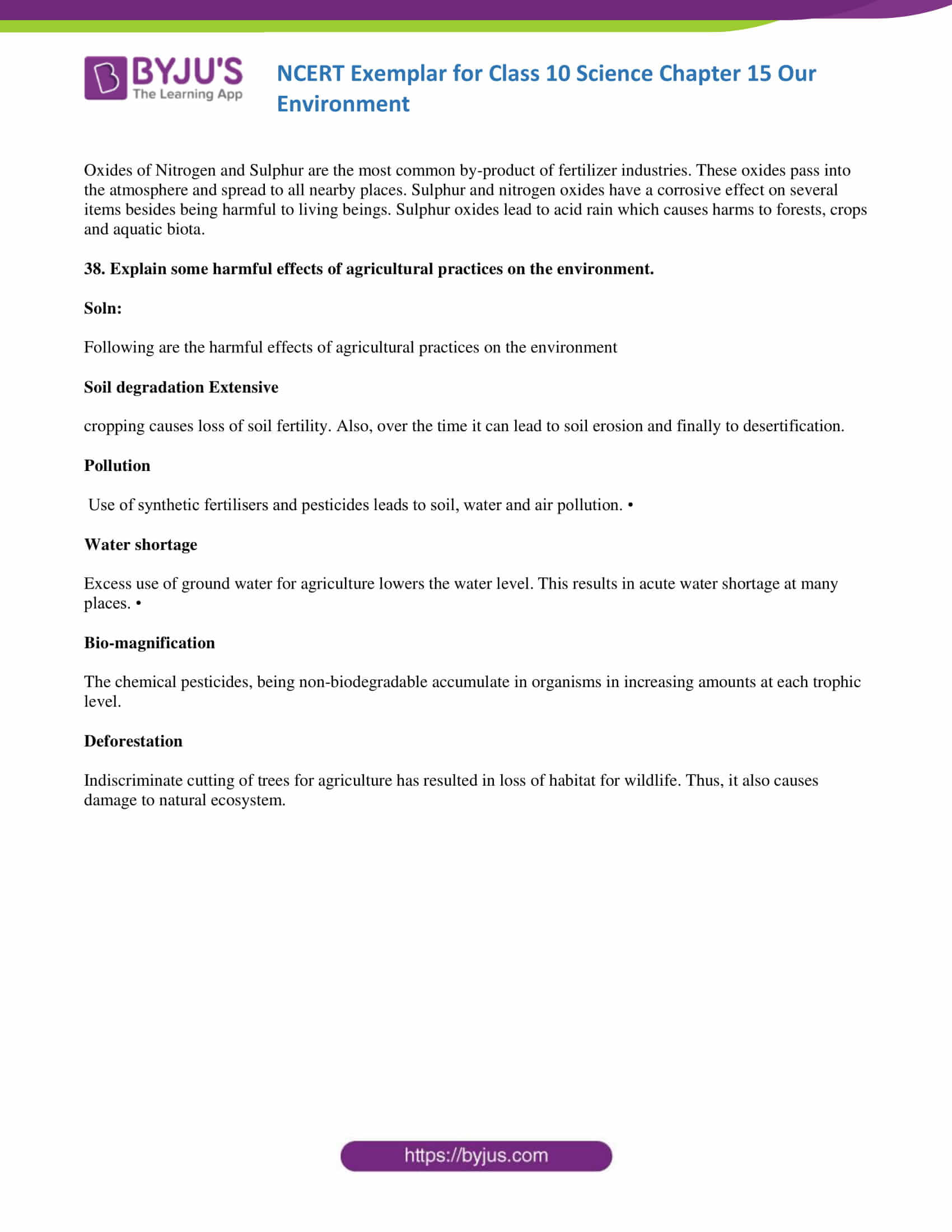 Why study Class 10 Our Environment
In this chapter, students will be studying how the different components in the environment interact with each other and how people and their actions impact the environment. Students will understand the various types of wastes being added to the environment and the adverse changes in the ecosystem. However, there are some important concepts that students should study and remember them as well.
To help they learn in a more effective manner, we are offering free NCERT exemplar for class 10 Science chapter 15 here. These exemplars have been thoughtfully prepared by experts to further help students get a complete and clear insight into the important topics and chapter questions. These exemplars also contain detailed answers which will help students in solving the questions given at the end of the chapter and in the process study productively for the exams.
Subtopics of NCERT Exemplar chapter 15 Our Environment
What Happens When We Add Our Waste To The Environment?
Eco-system — what are Its Components?

Food Chains And Webs

How Do Our Activities Affect The Environment?

Ozone Layer And How It Is Getting Depleted
Managing The Garbage We Produce
BYJU'S provided NCERT Solutions, NCERT exemplars, study materials, notes, videos animations, worksheets, exercises, sample papers and previous year question papers for all the classes and subjects to get access to all the resource material we provide register with BYJU'S website or download BYJU'S Learning App.
Also Read