NCERT Exemplar Class 10 Science Chapter 16 Management of Natural Resources is one of those study material students should not ignore. It gives you the necessary knowledge on different varieties of questions on management of natural resources. It is very essential for the students to get well versed with this NCERT exemplar to score good marks in the examination.
NCERT Exemplar provided here has answers to the question included in NCERT exemplar book along with management of natural resources class 10 MCQ questions, Short answer questions and long answer questions. These solutions are prepared by subject experts as per latest CBSE Syllabus 2019-20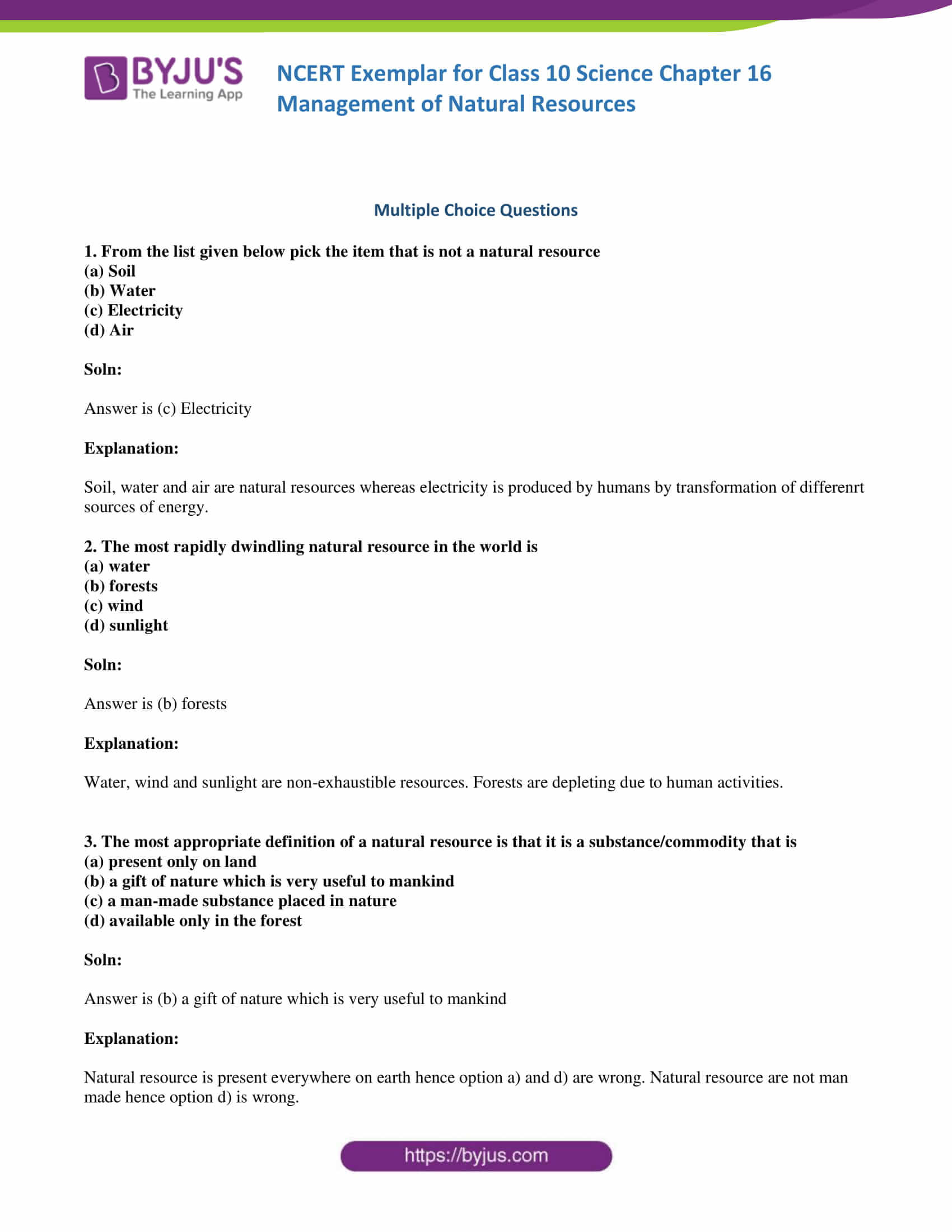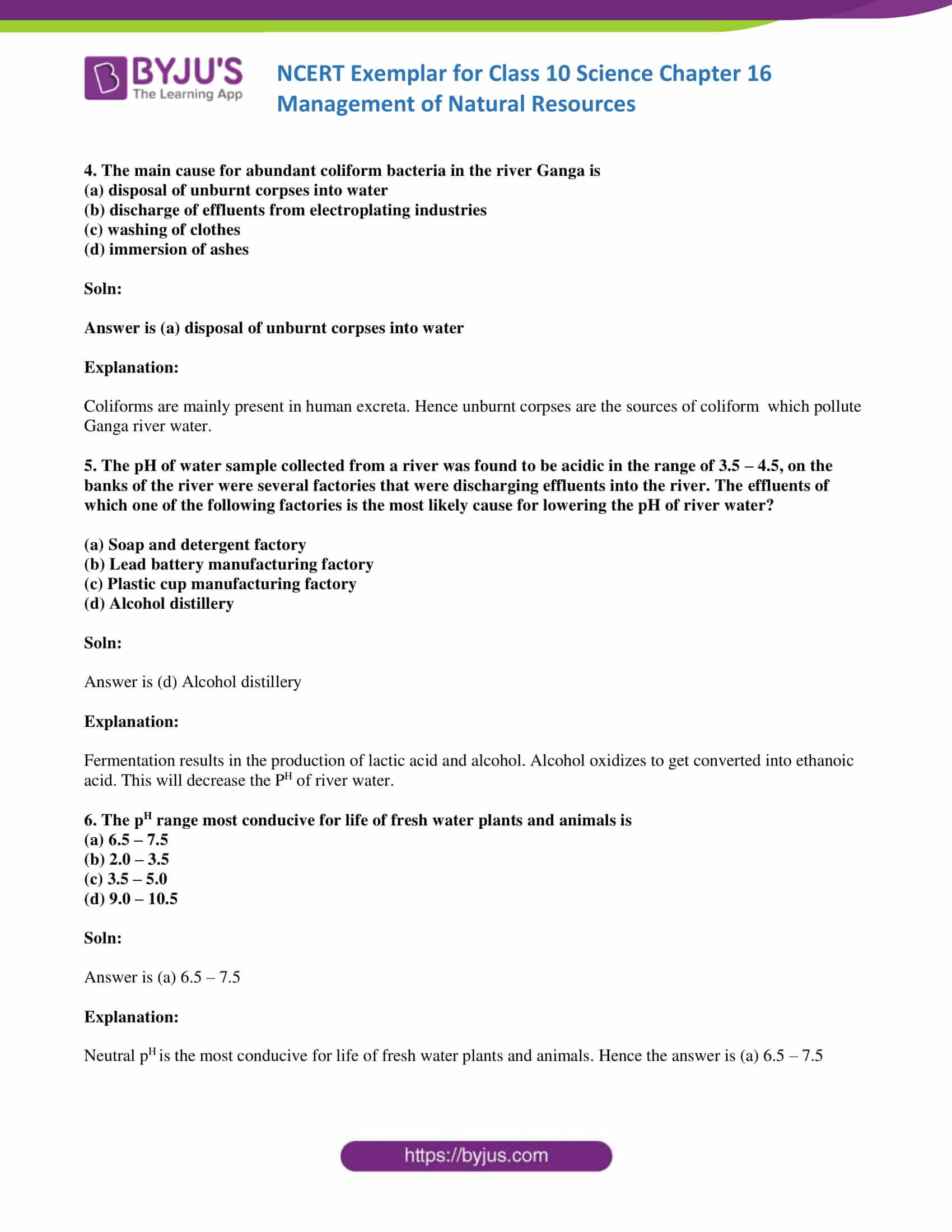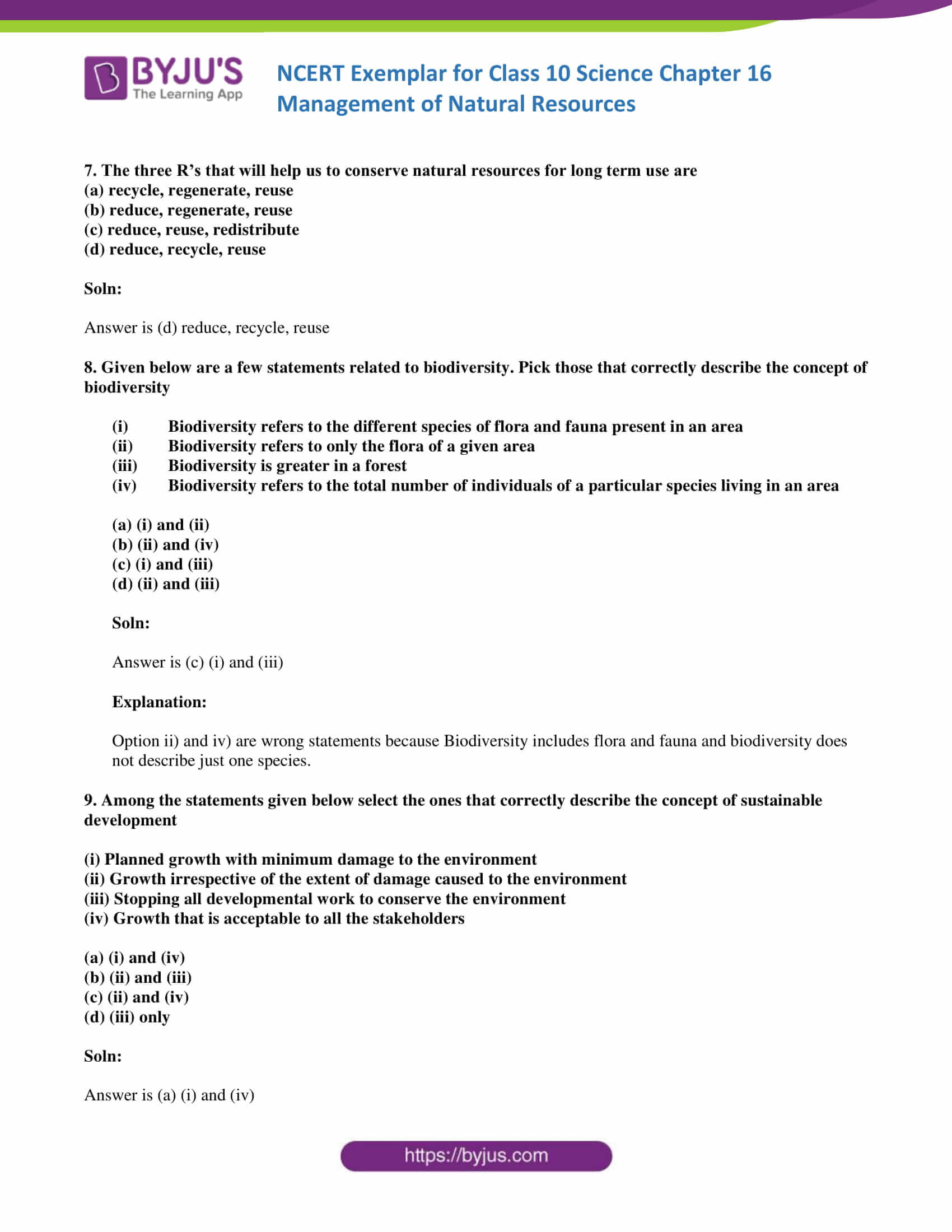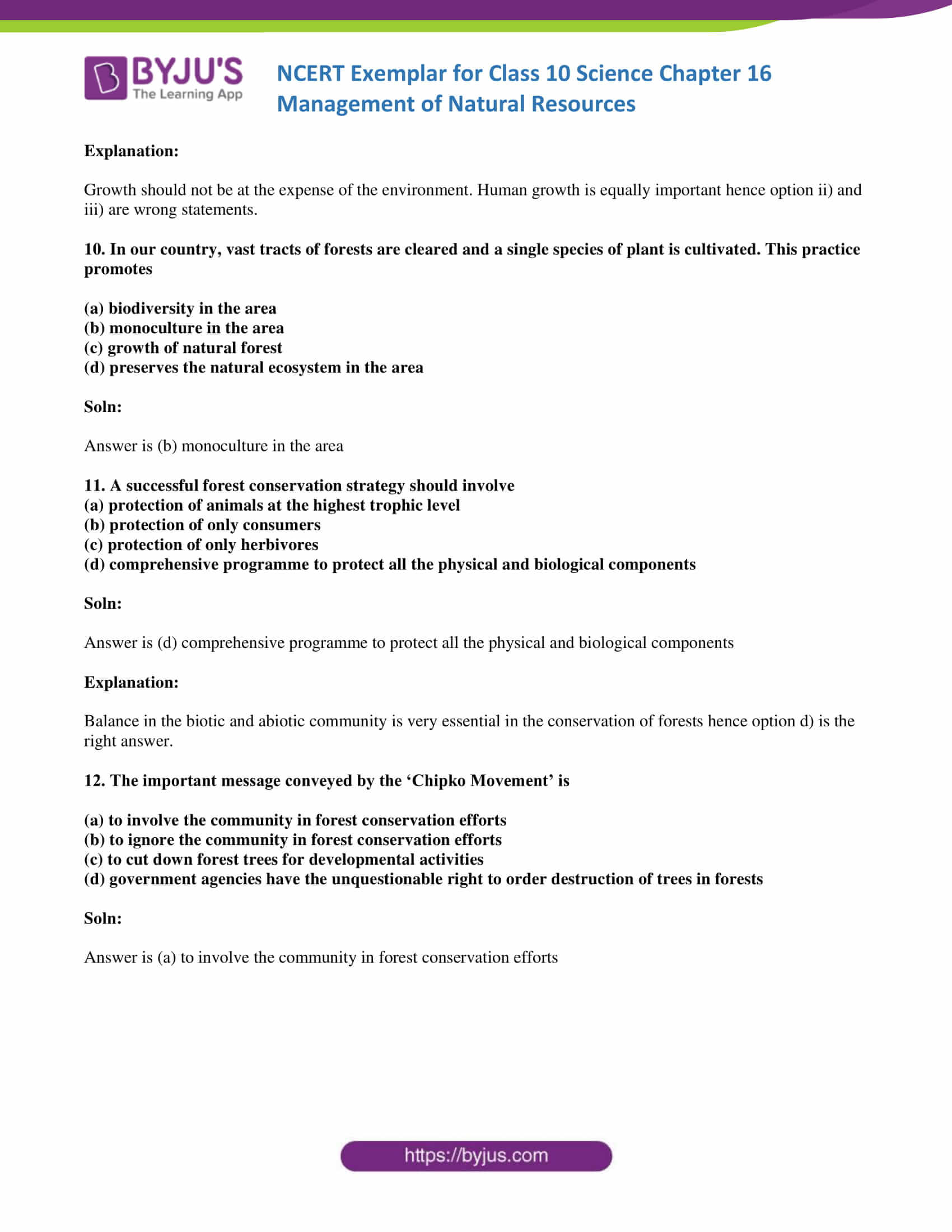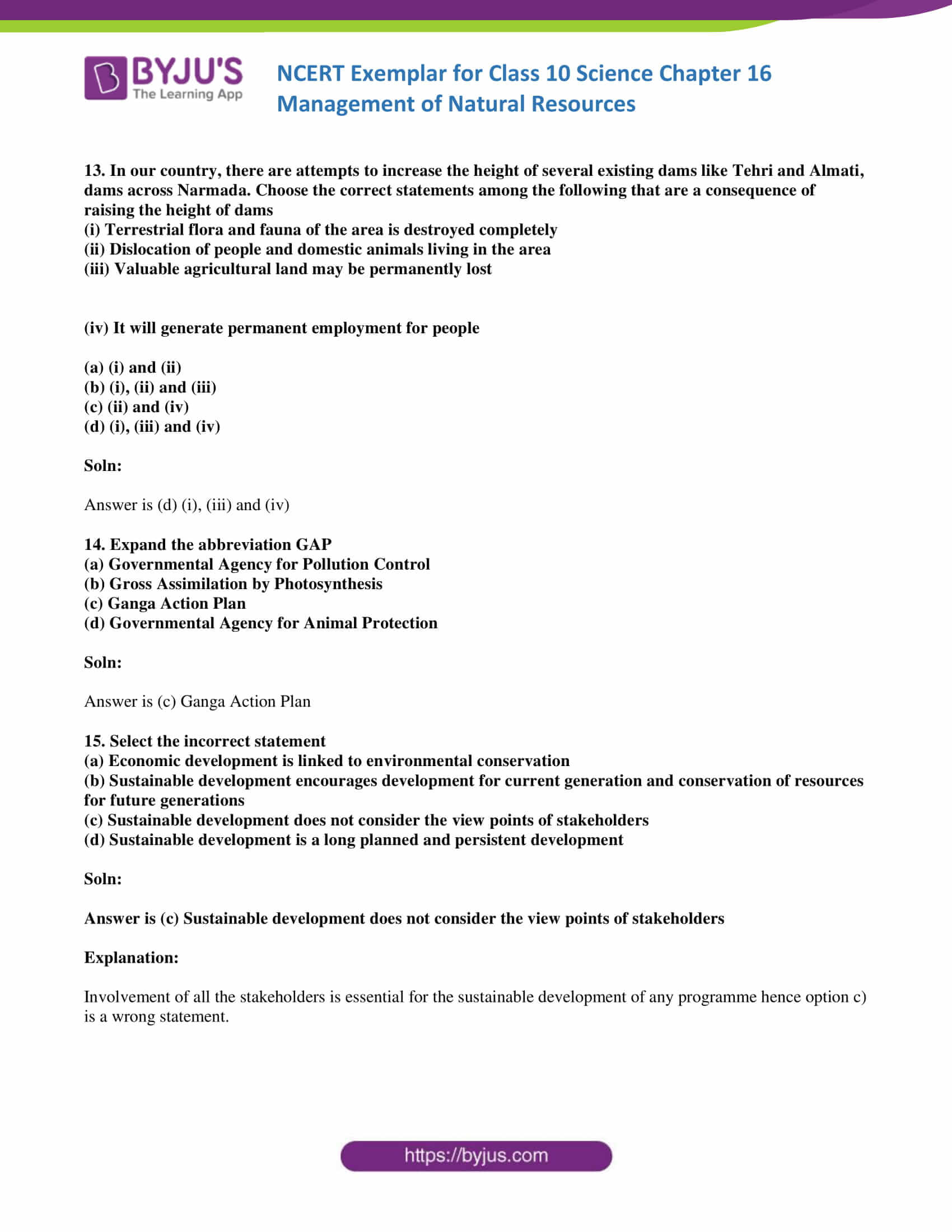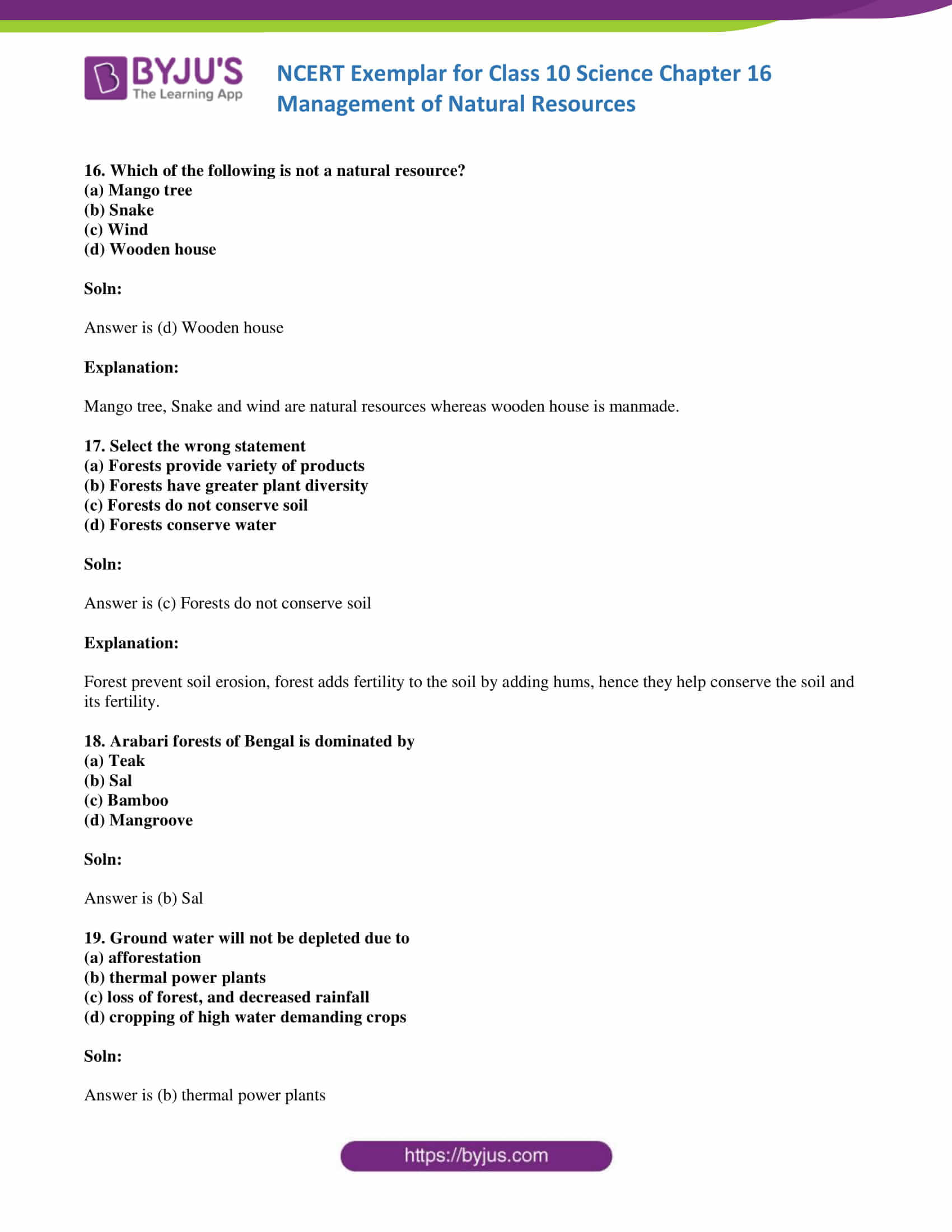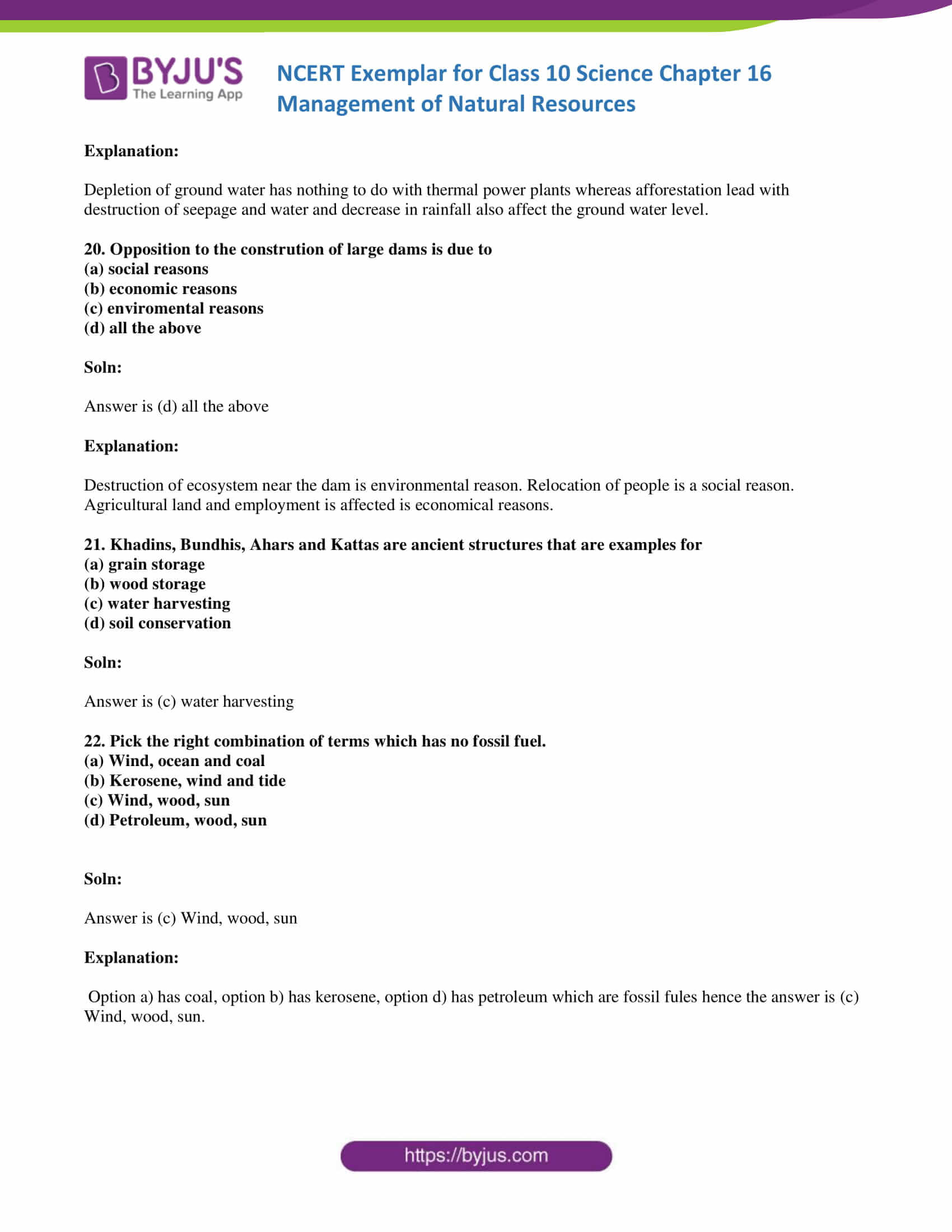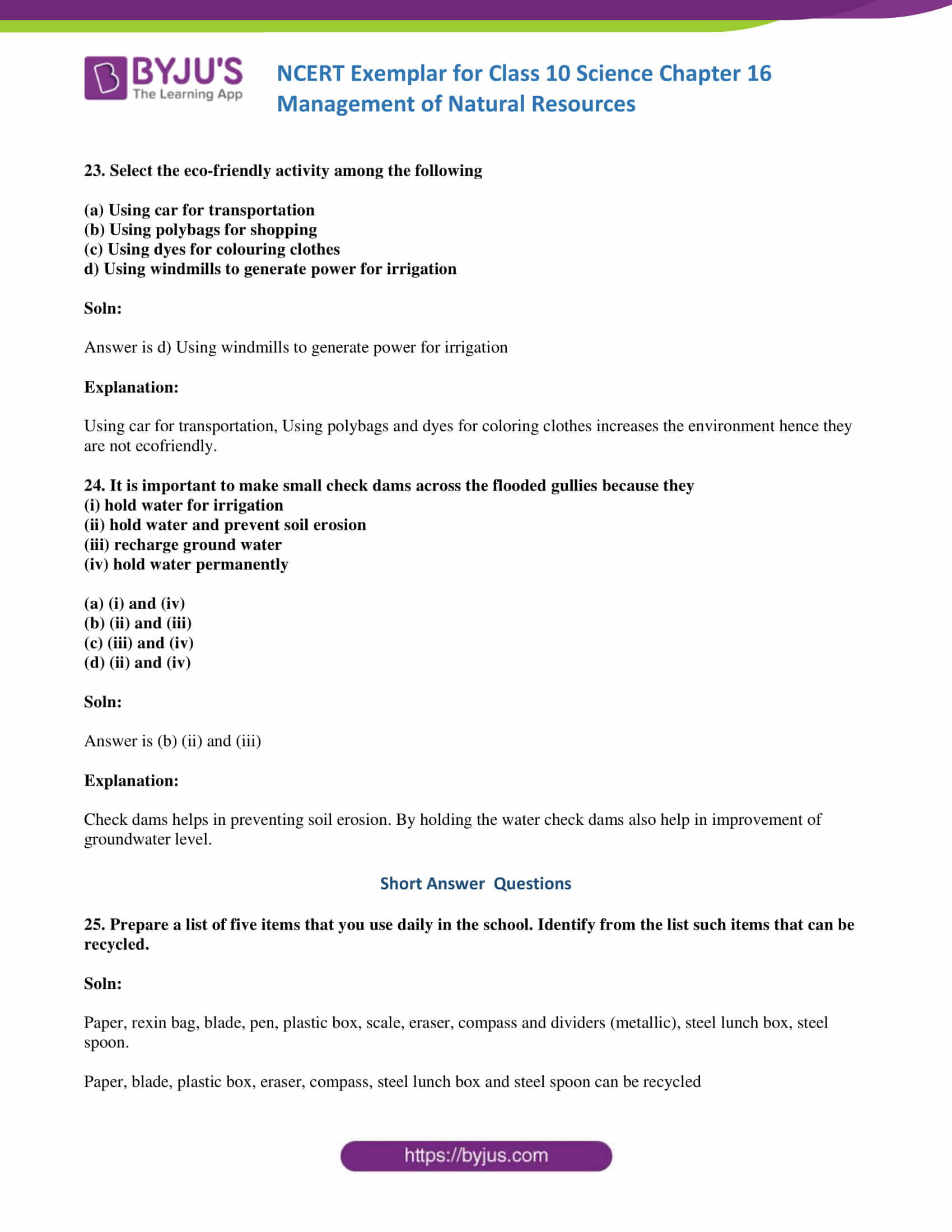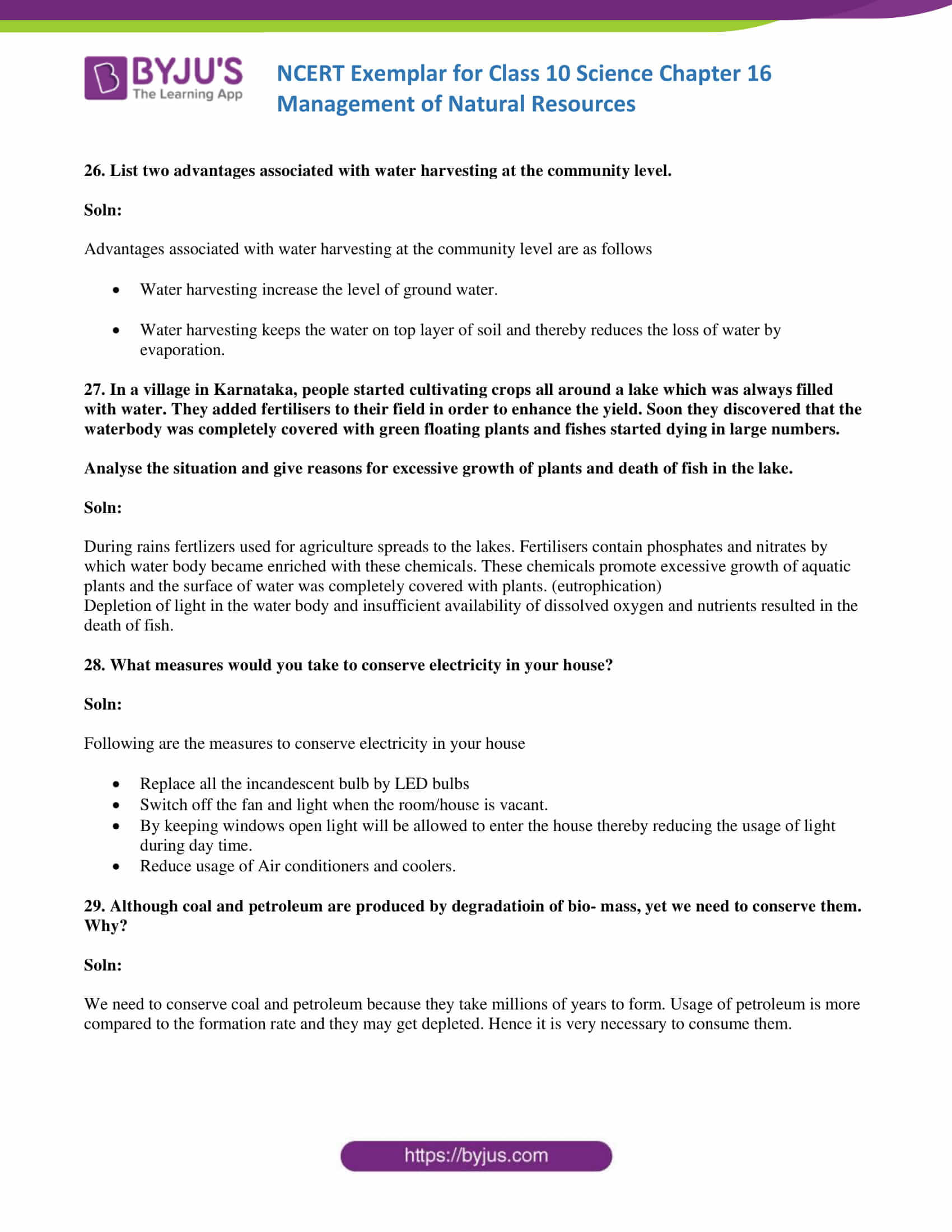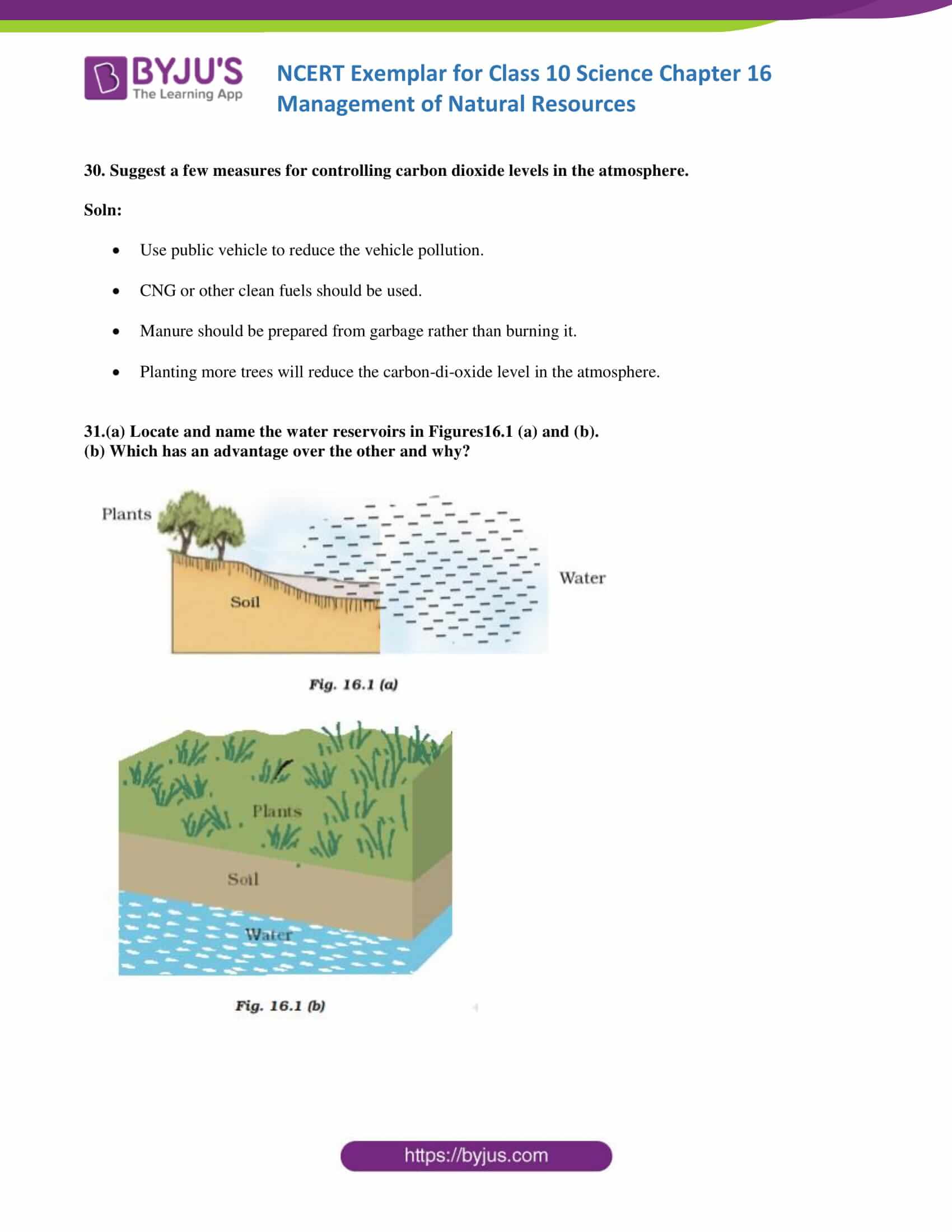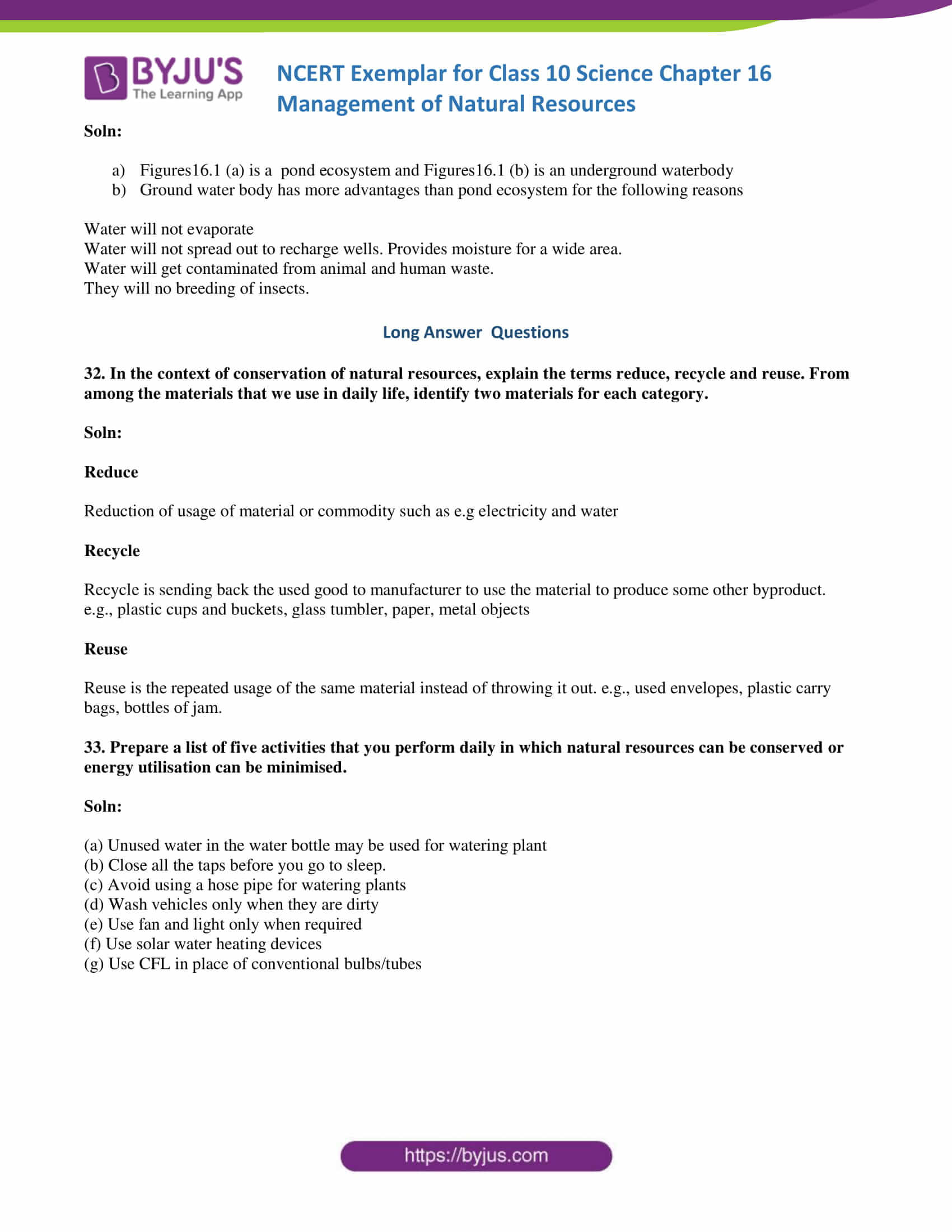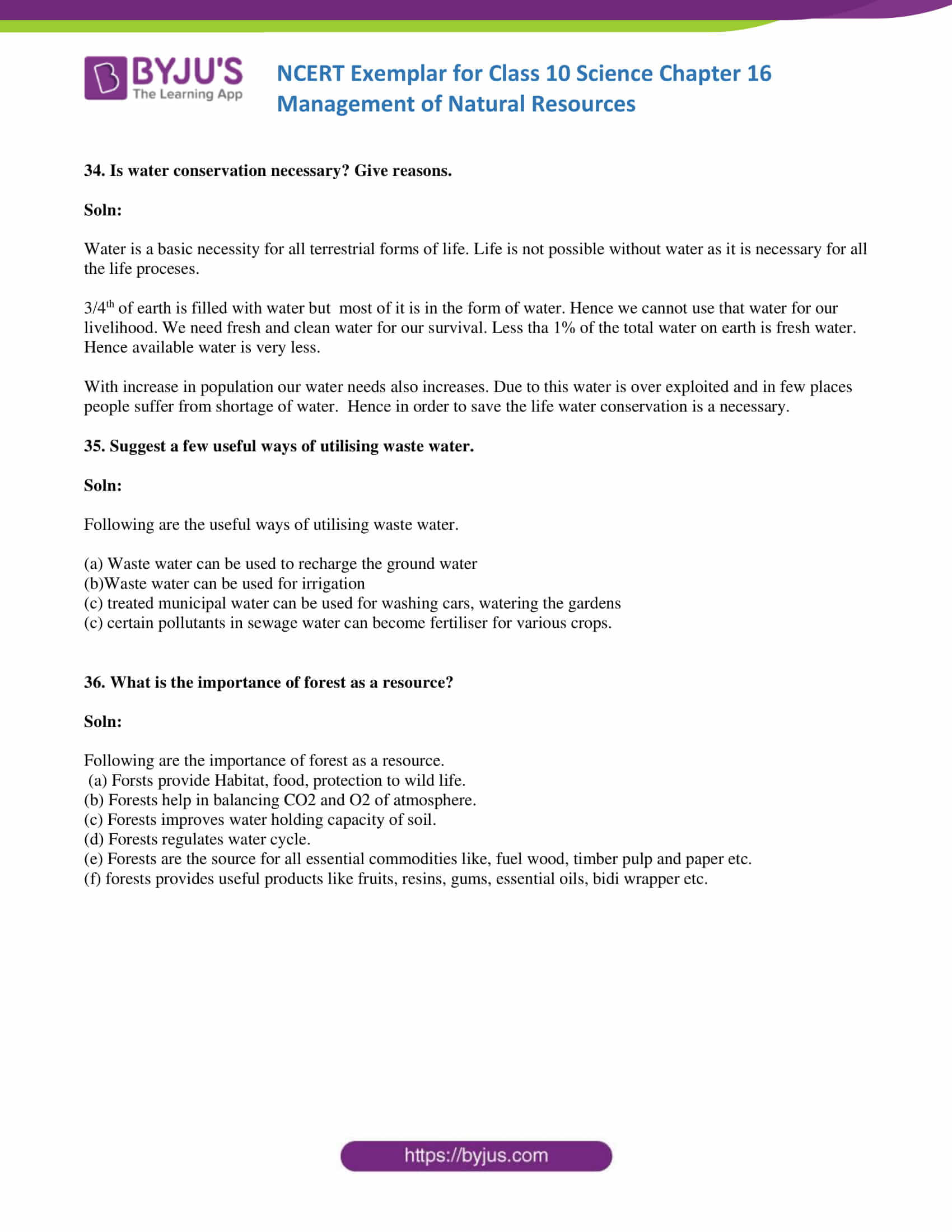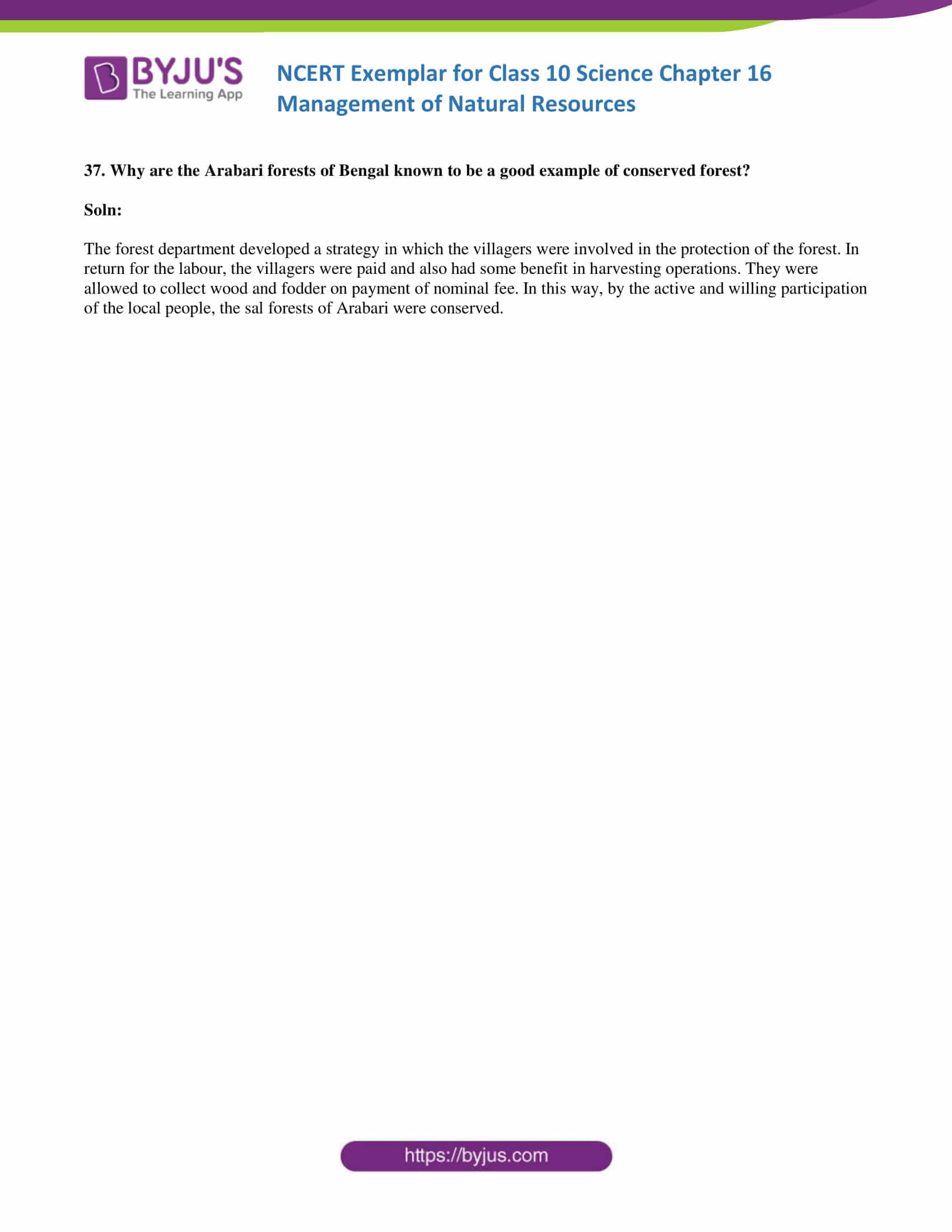 Class 10 Management of Natural Resources Importance
Today, we often read or hear about environmental problems and the need for protecting our environment. Thus, in this chapter, students will look at some of the available resources and how they are being used. They will learn about the necessity of resources and also understand what are the prominent issues as well as the solutions for managing these resources in a proper way for sustainable development.
Students will learn about natural resources like forests, wildlife, water, coal and petroleum and some conservation techniques. To help students develop a strong foundation and be thorough with the different concepts, free NCERT exemplar for class 10 Science chapter 16 is provided here. These exemplars will help students find the right answers to all the questions regarding the subject and understand each topic in detail. With these, students will also be able to practice the important questions and study effectively for the exams.
Subtopics of NCERT Exemplar for class 10 science chapter 16 Sustainable Management of Natural Resources
Why Do We Need To Manage Our Resources?
Forests And Wildlife

Stakeholders
Sustainable Management

Water For All

Dams Ex
Water Harvesting

Coal And Petroleum
An Overview of Natural Resource Management.
BYJU's is India best online education provider whose aim is to help students to gain knowledge and excel in their studies. With BYJU'S you can easily gain knowledge on the concepts and you can also memorise the topic for a long period of time. For effective learning experience visit BYJU'S or download BYJU'S Learning App.
Also Read