NCERT Exemplar solutions for Class 10 Science Chapter 13 Magnetic Effects of Electric Current is an essential study tool for the students to pass the CBSE class 10 board examination in flying colours. This study material presents you with the answer to the questions provided in the NCERT Exemplar book. NCERT exemplar aids you in gaining extra knowledge on different kinds of questions to be asked in examinations. Exemplar question will add up to your knowledge gained through textbooks and this will help you immensely when you face competitive examinations.
This Exemplar has answers to different kinds of questions such as MCQ'S, Short answers questions and Long answer questions that will help you to practice different variety of questions.
Students can have a glance of class 10 science chapter 13 NCERT exemplar below.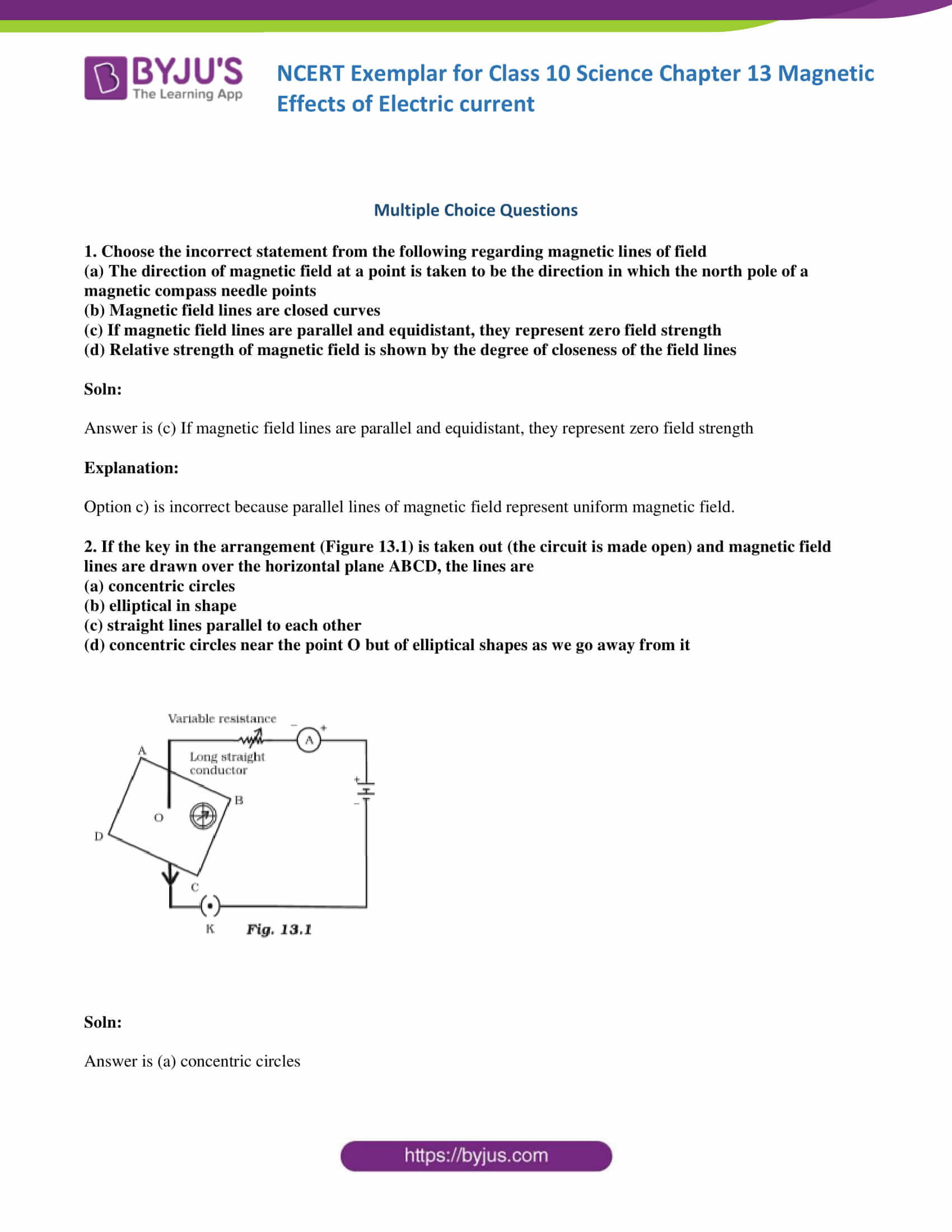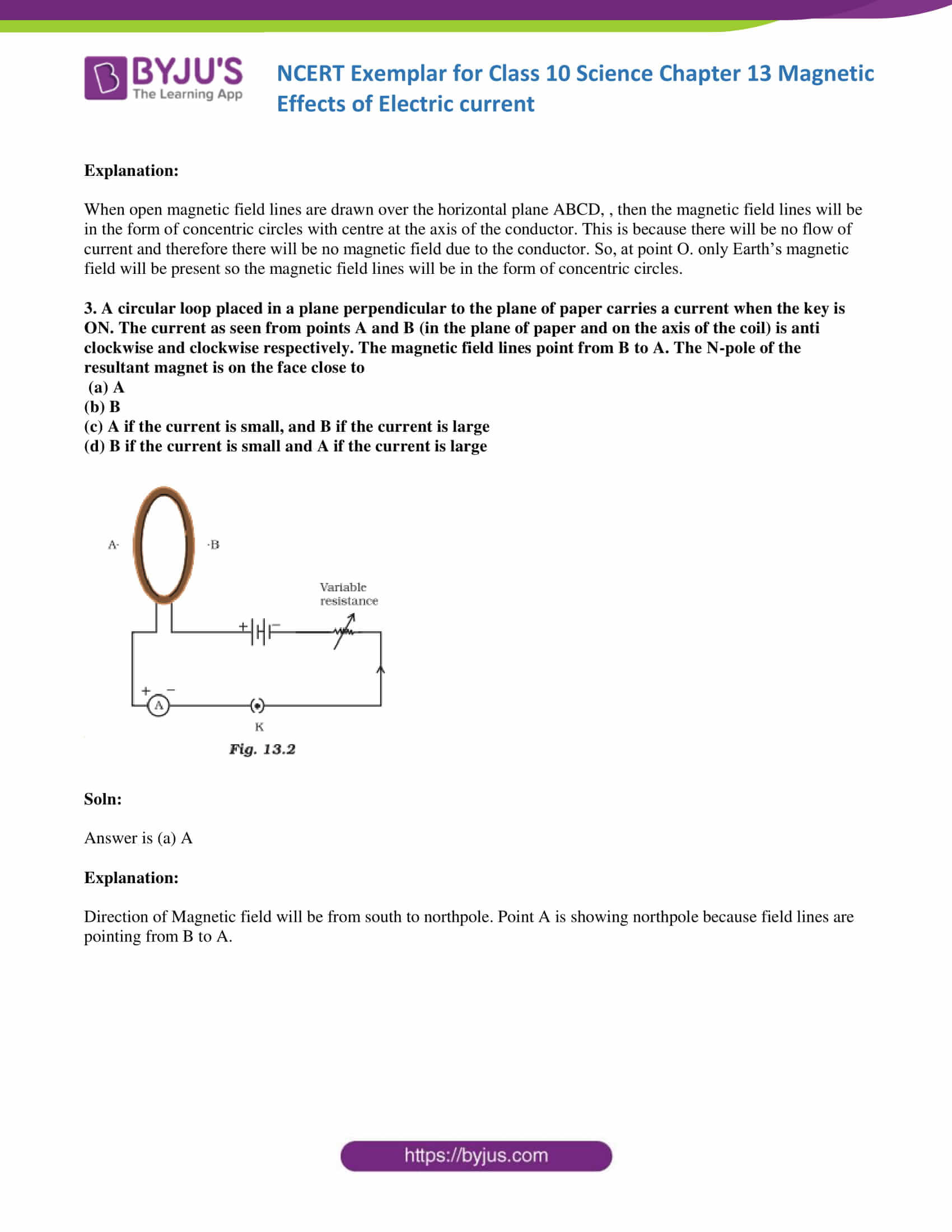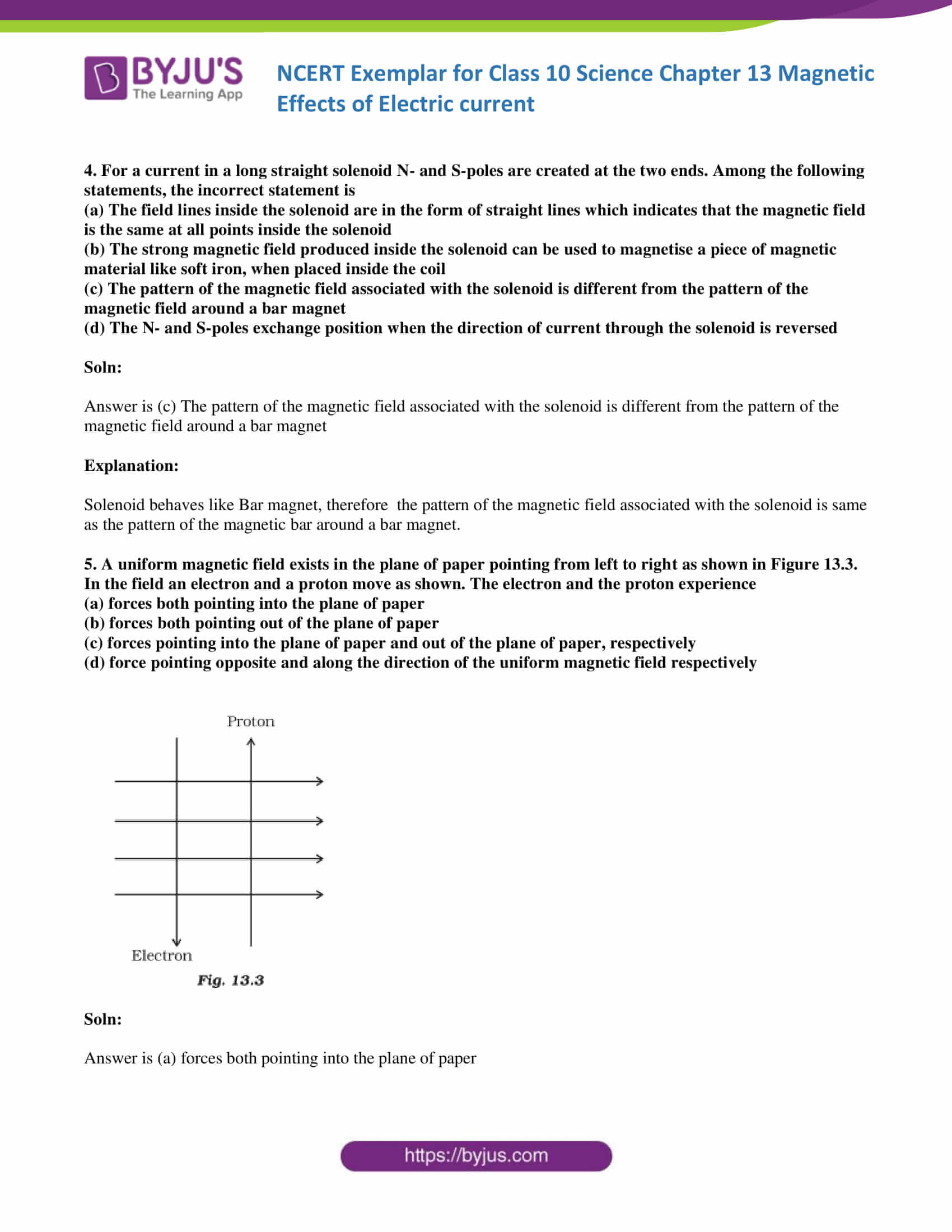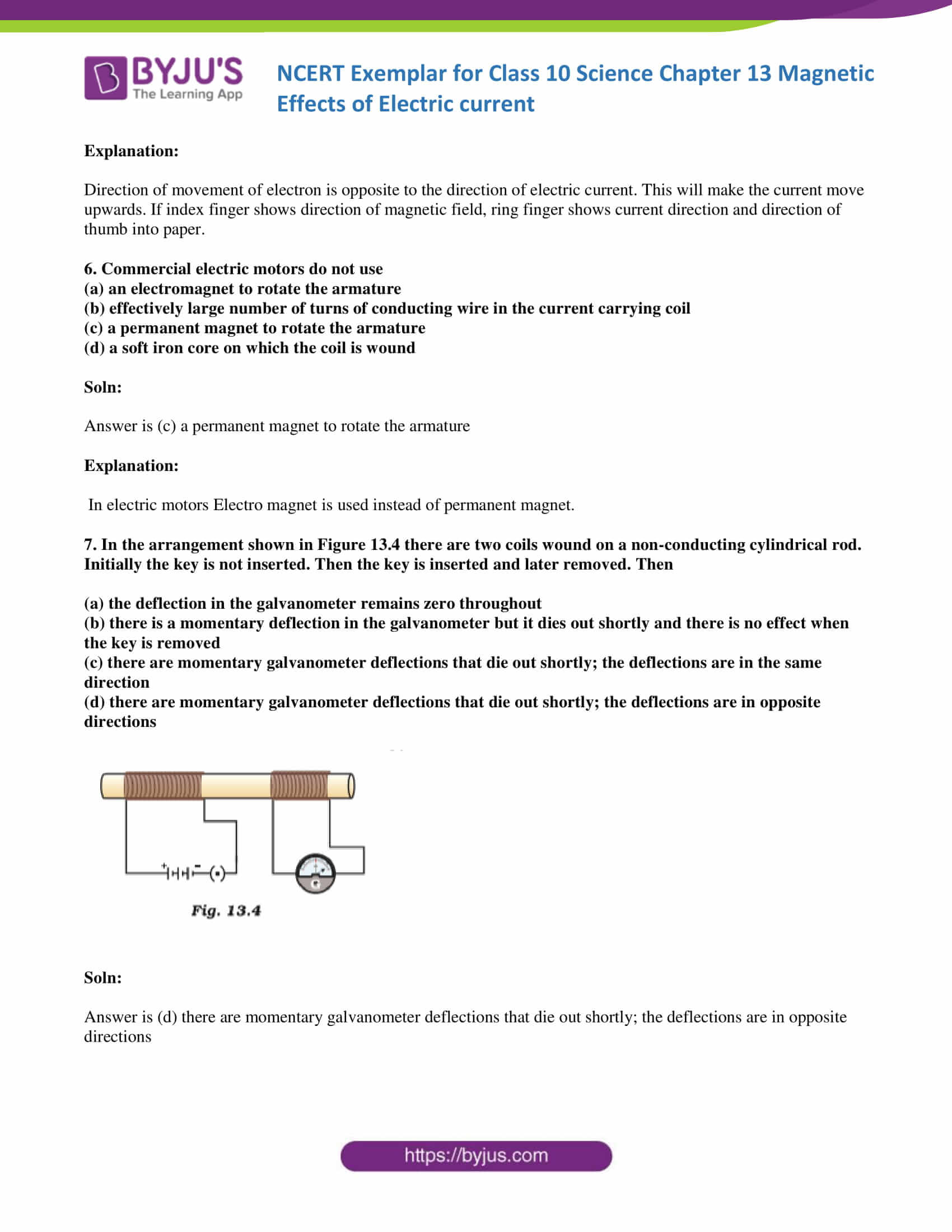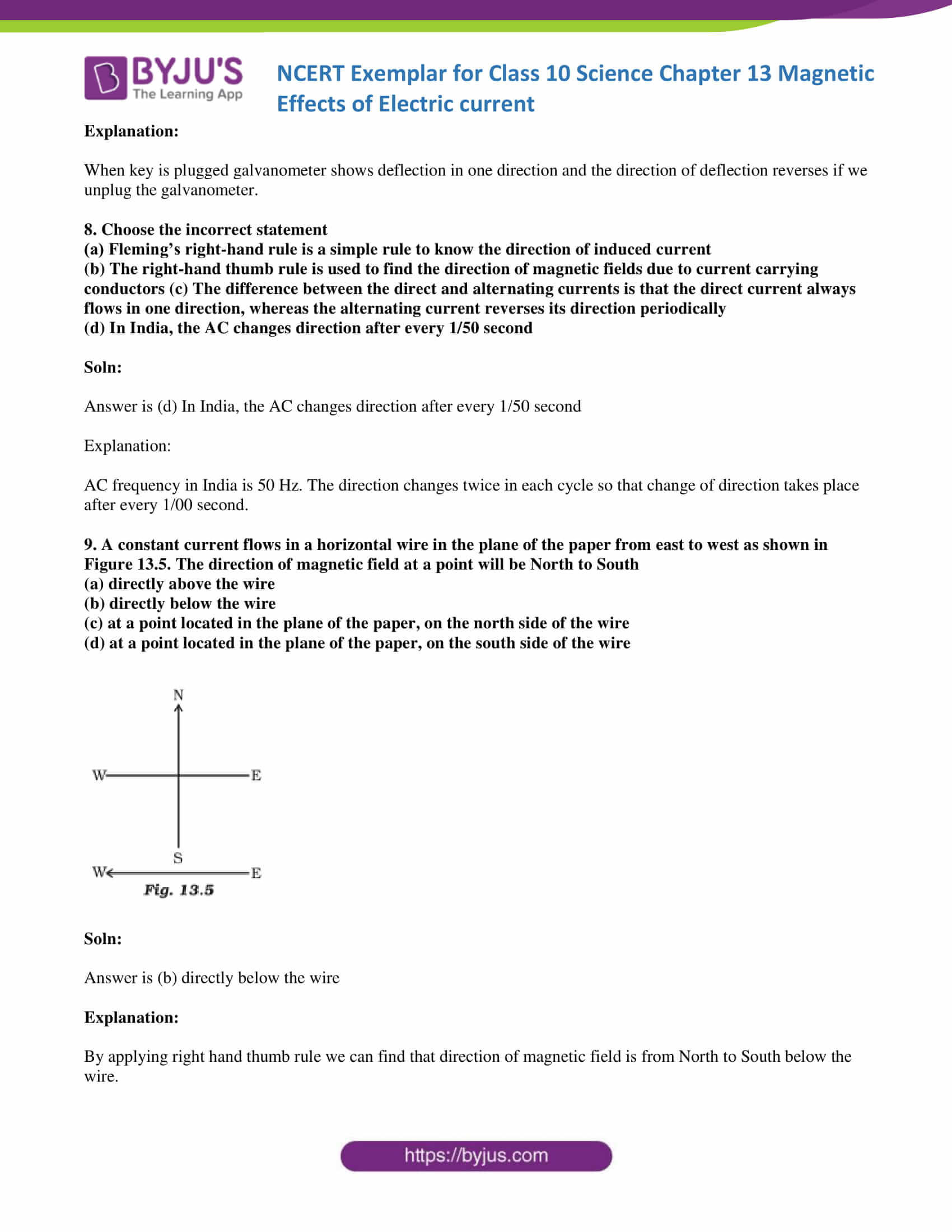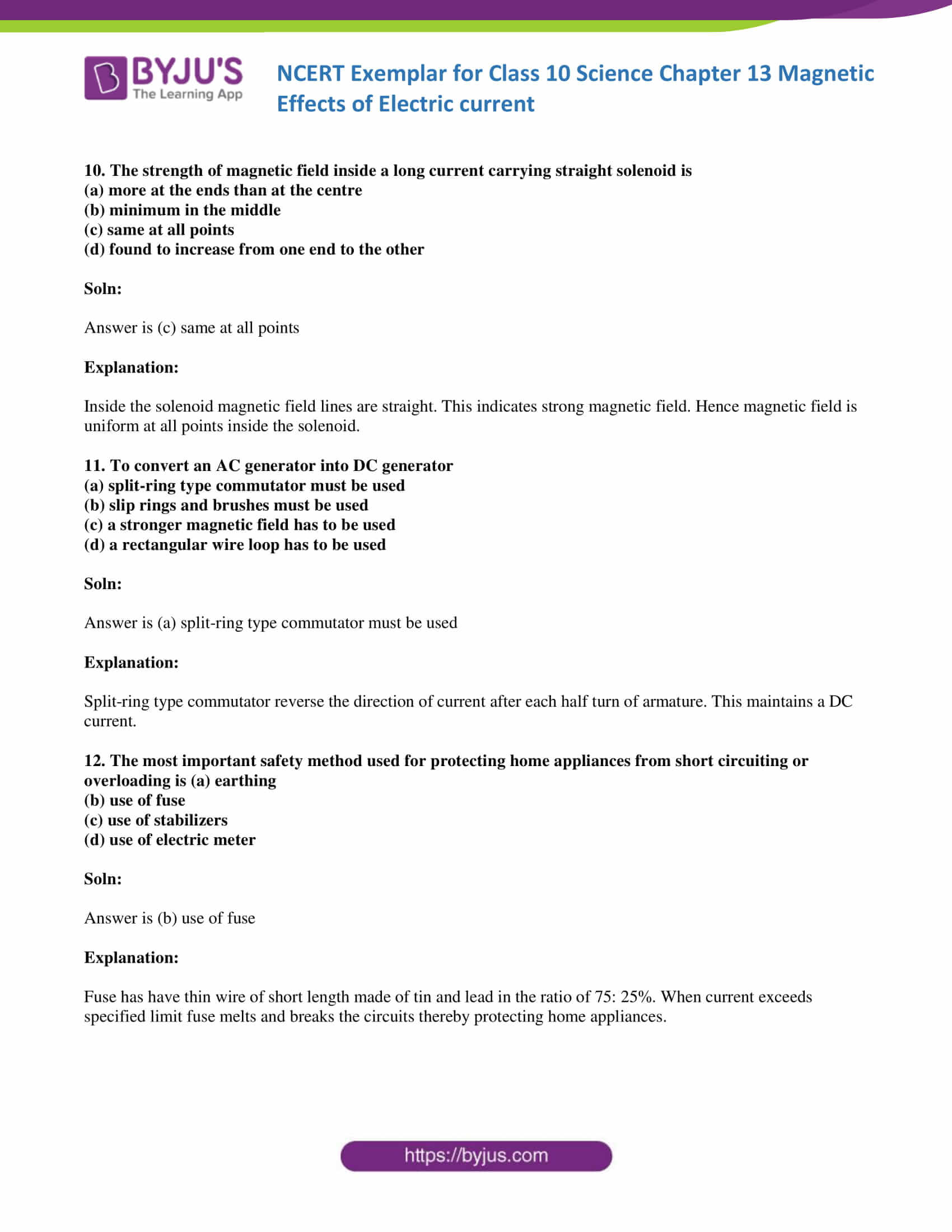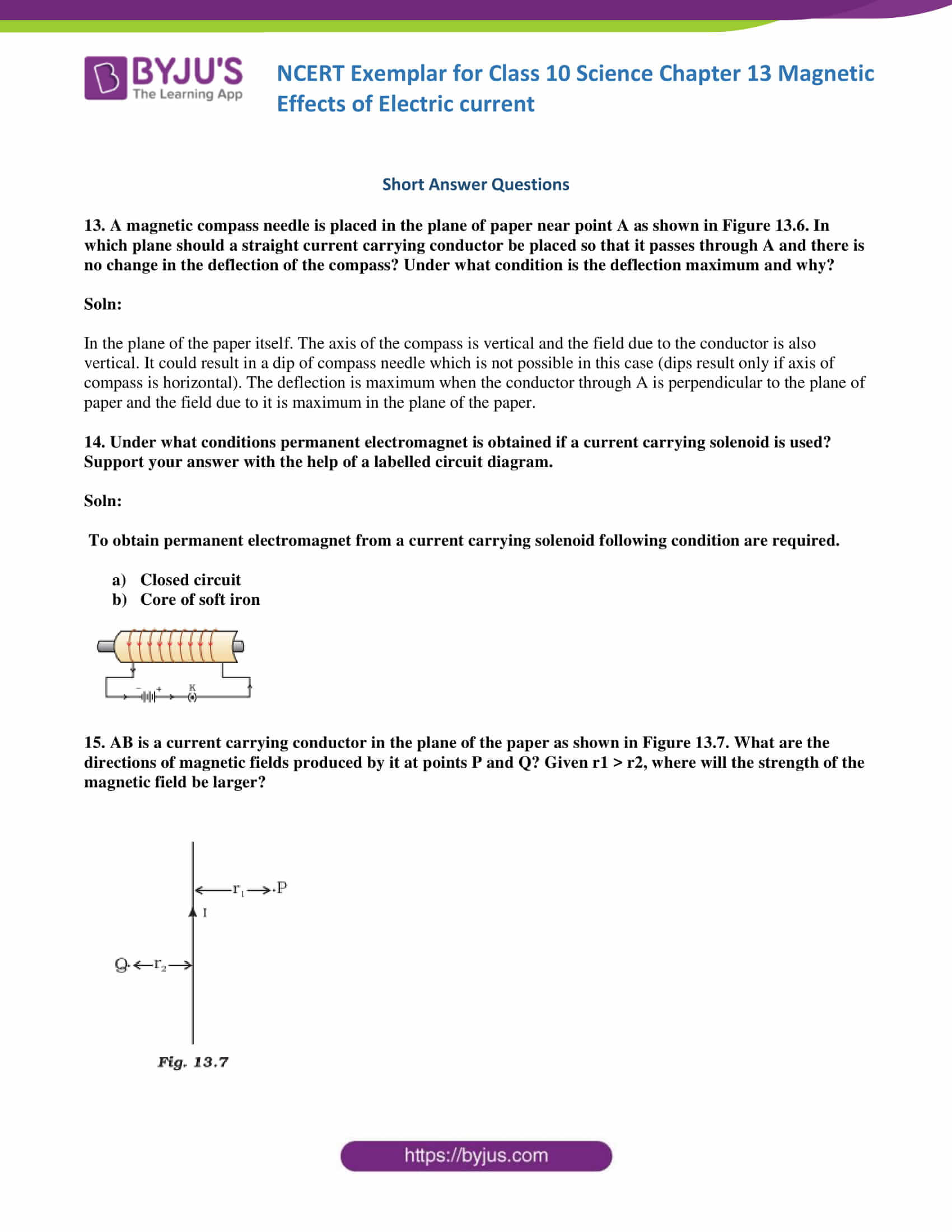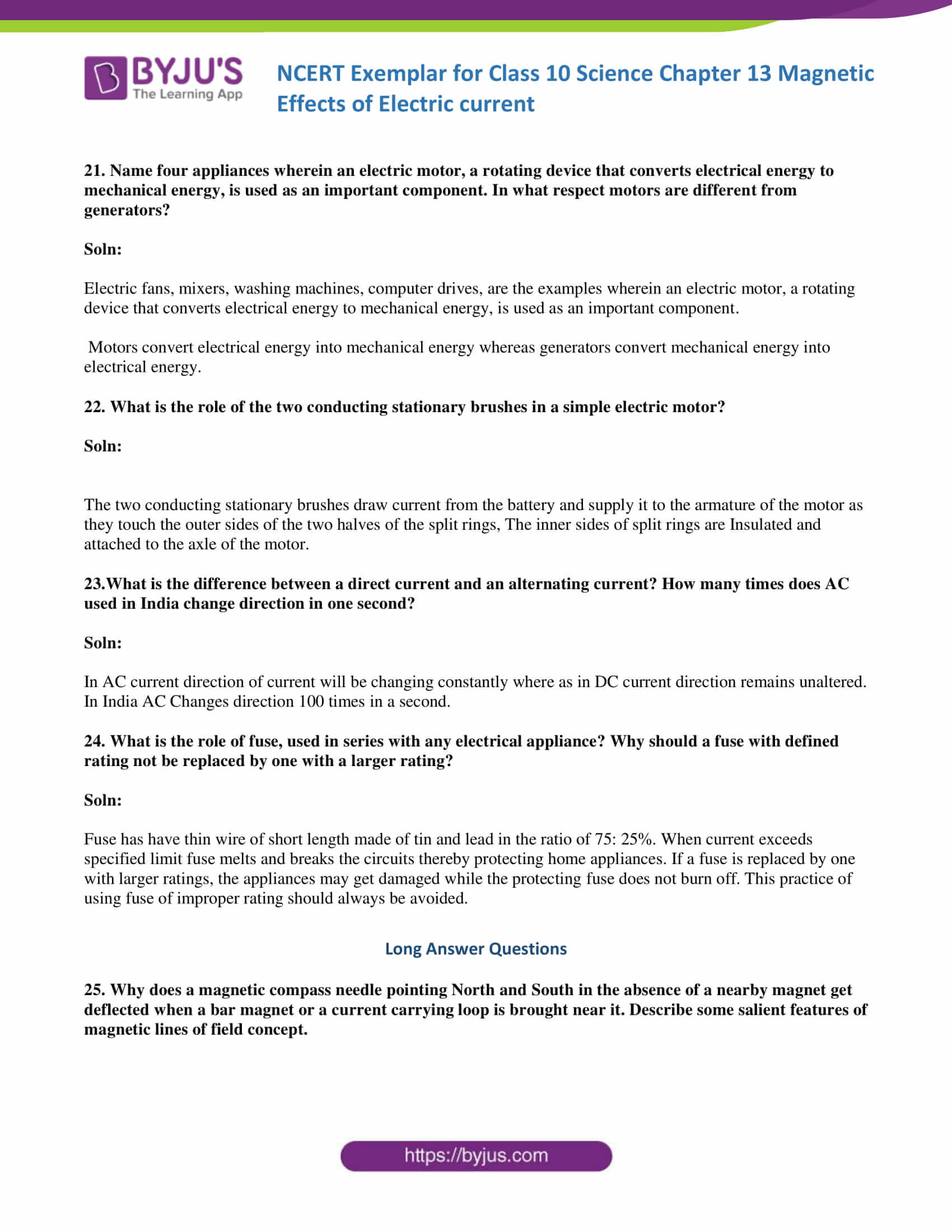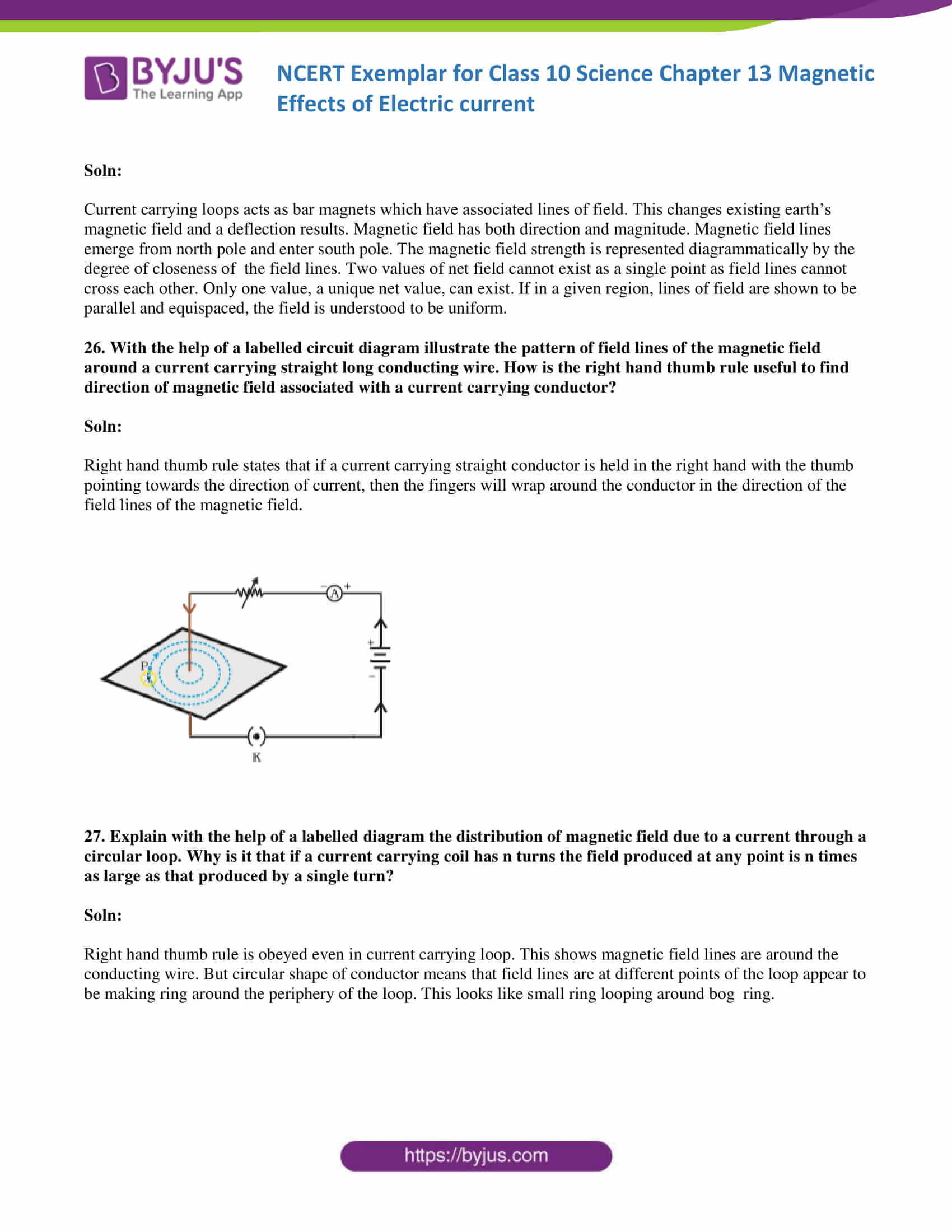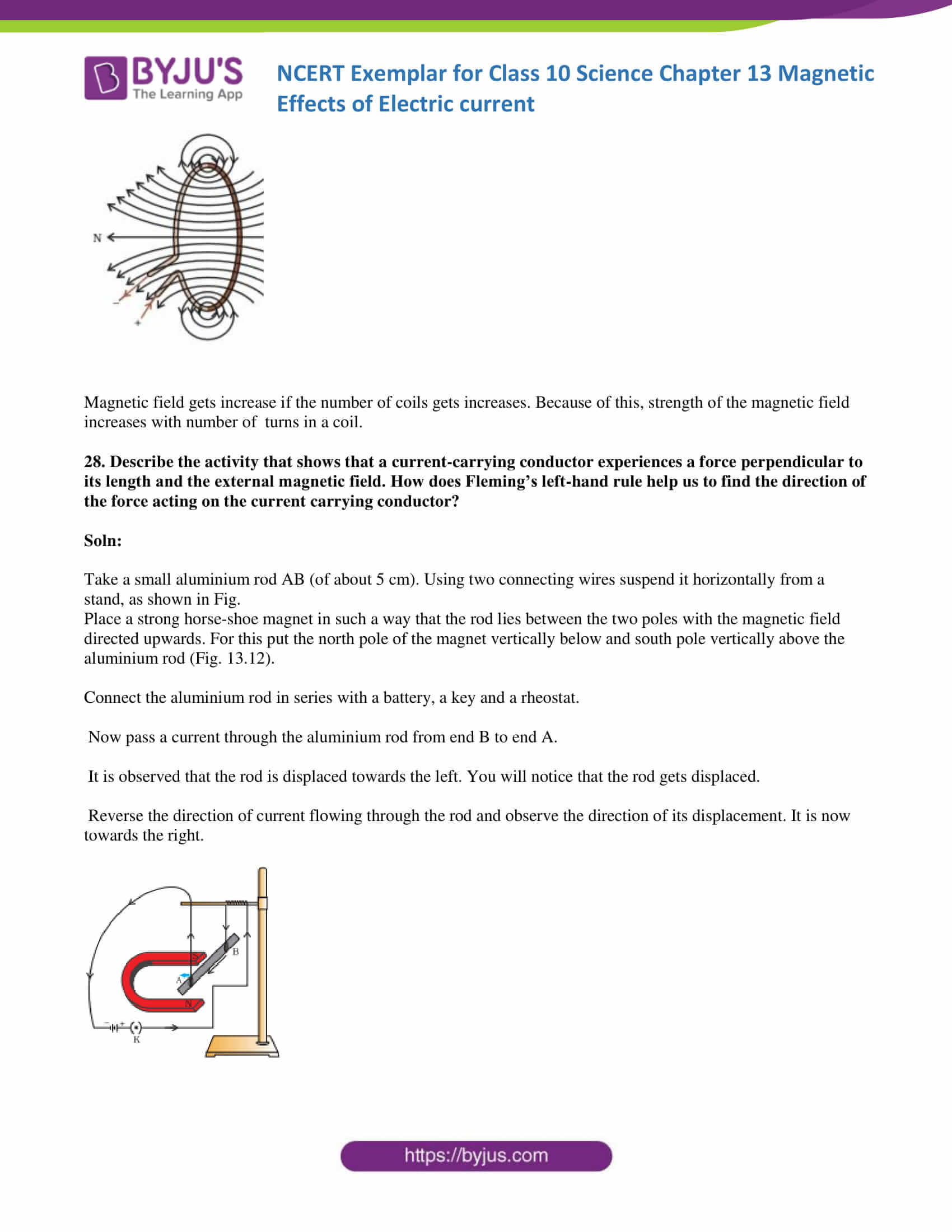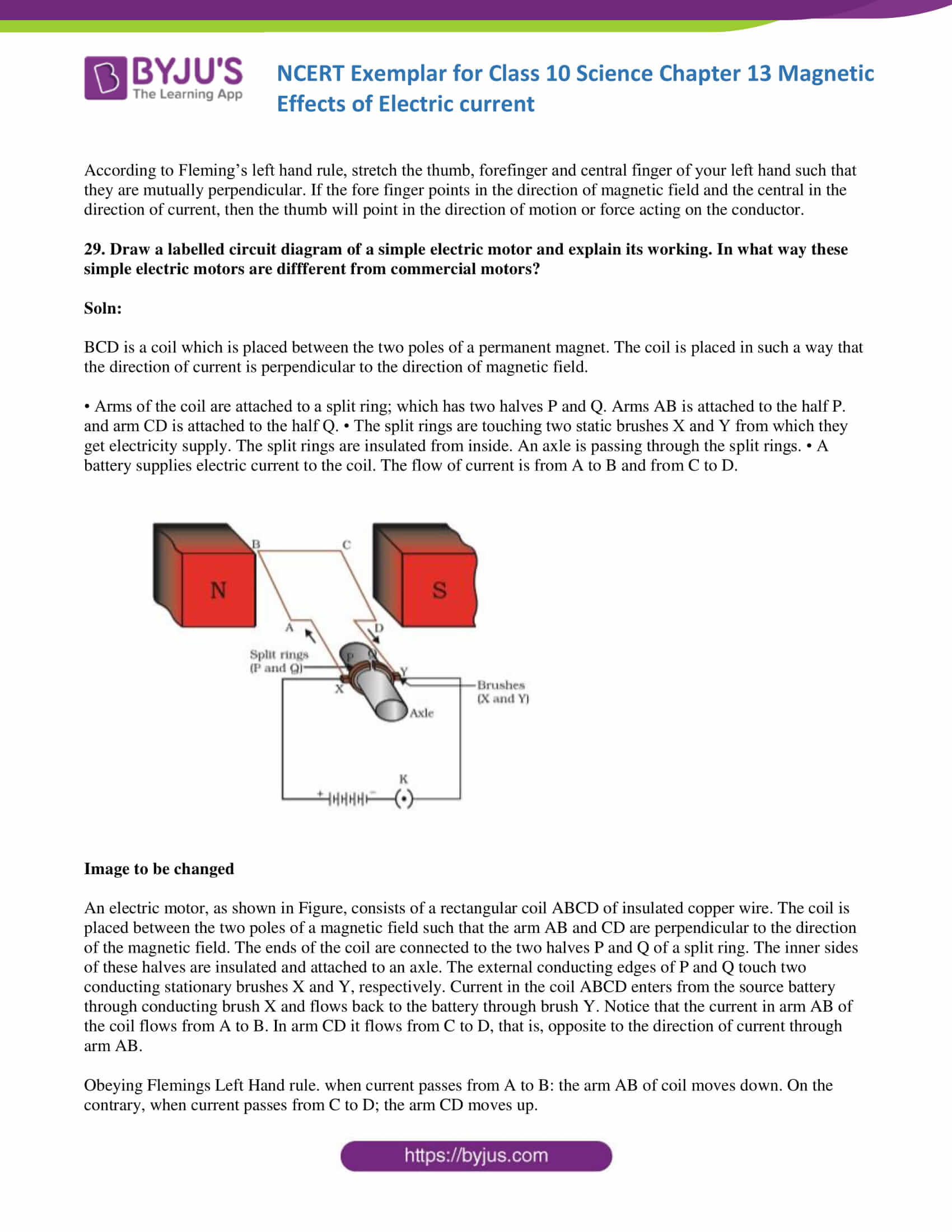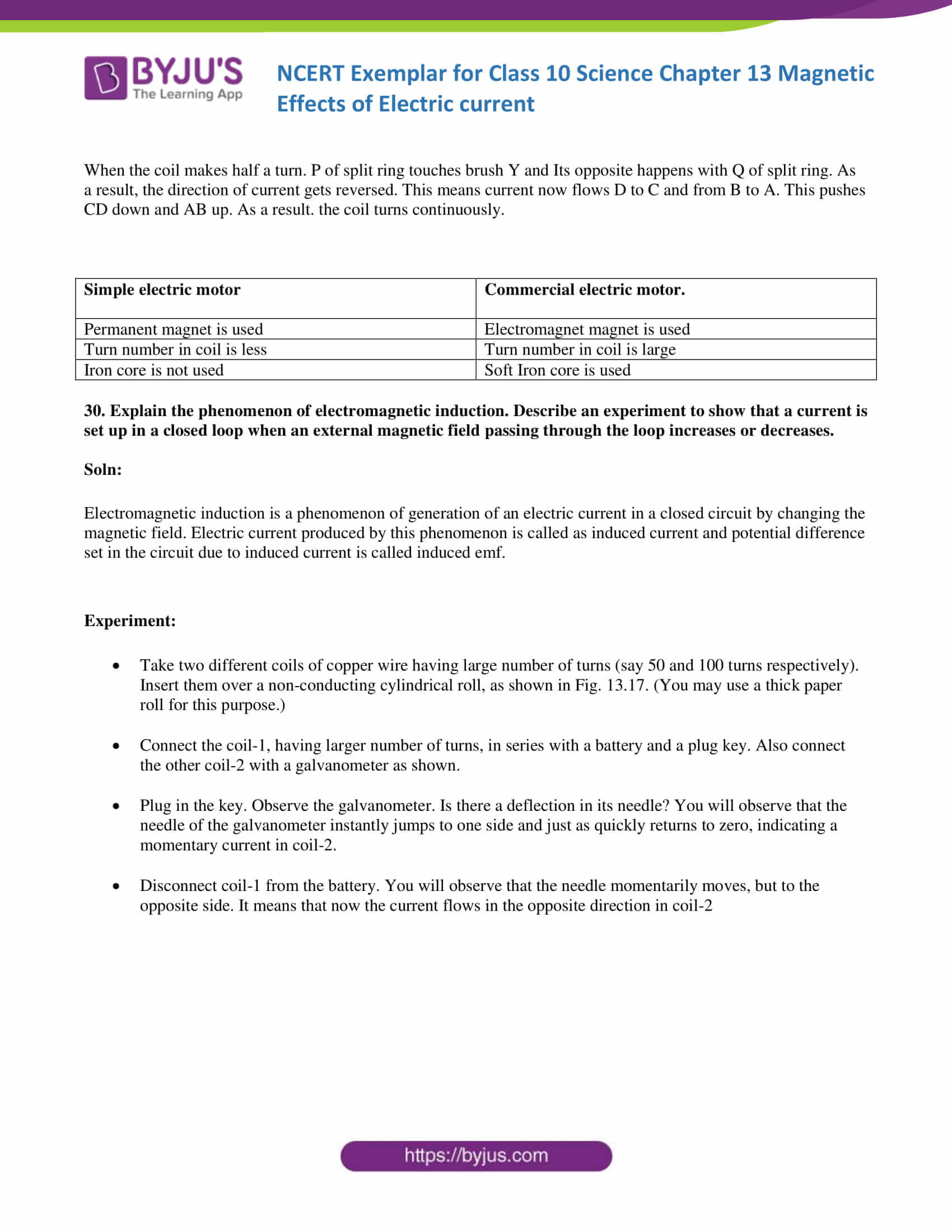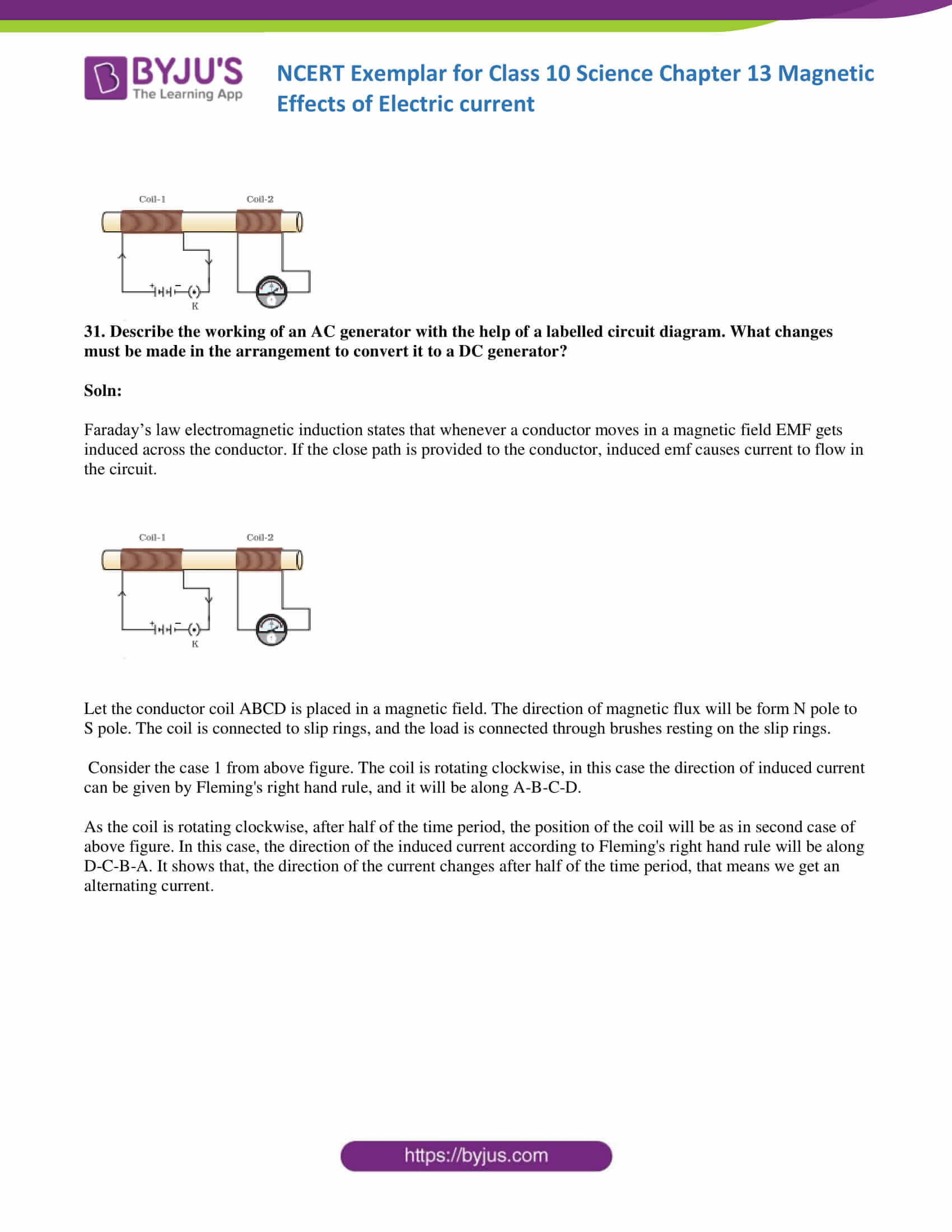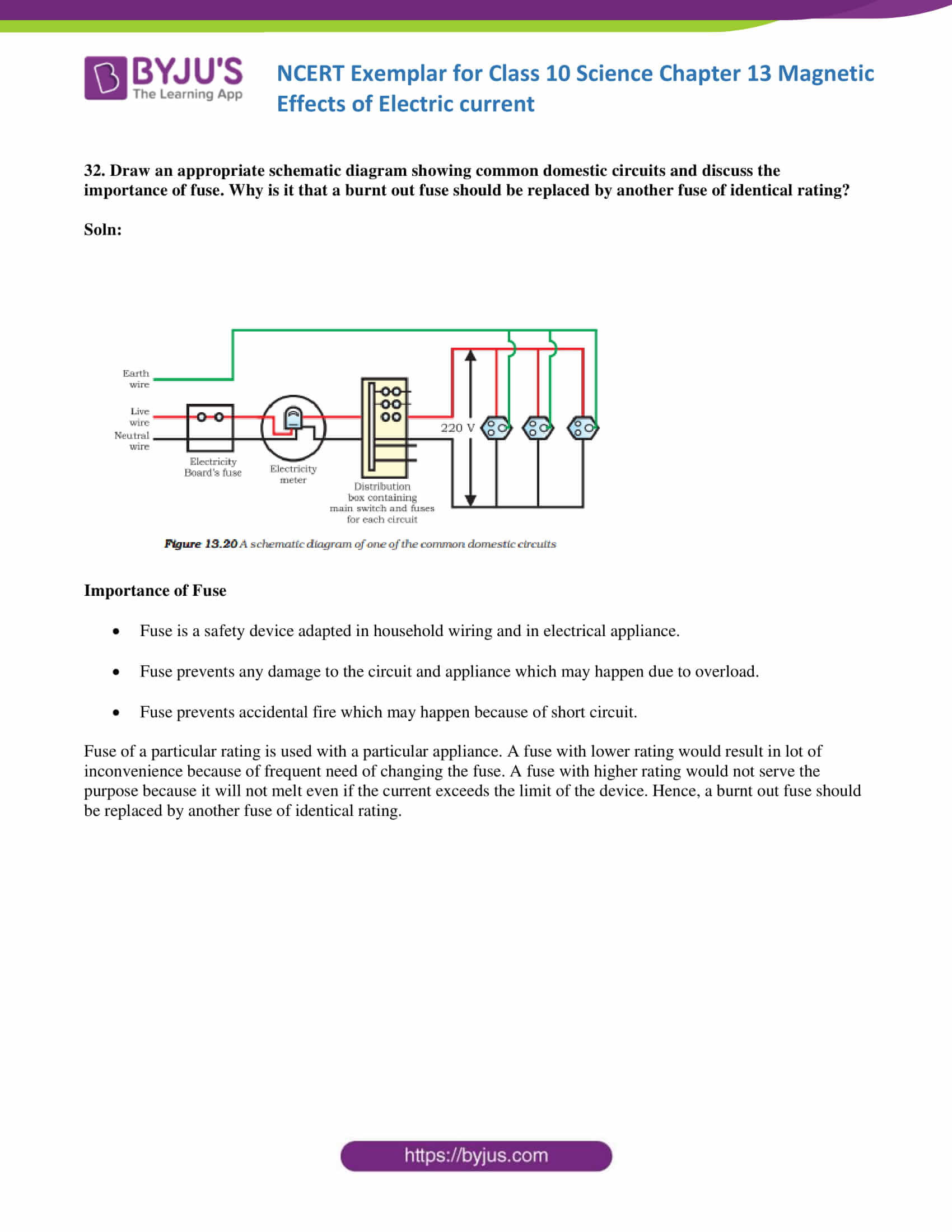 Importance of Class 10 Science Chapter 13 Magnetic Effects of Electric Current
Chapter 13 in class 10 science textbook deals with the study of magnetic fields and electromagnetic effects. In this chapter, students will study about electromagnets, electric motors, electric generators and the magnetic effect of electric current as well as moving magnets. However, the main objective of the chapter is to help students gain practical knowledge about electrical current and its magnetic effects.
To facilitate seamless learning and help students understand the chapter more clearly, free NCERT exemplar for class 10 Sc align="justify"ience chapter 13 is provided here in the form of a downloadable PDF. Students can use the NCERT exemplar provided here as an effective reference tool to further study productively and be ready with proper answers for any question that can be asked in the examinations.
Important Concepts covered in NCERT Exemplar for Class 10 Magnetic Effects of Electric Current
Magnetic field and field lines
Magnetic field due to current carrying conductor
Magnetic field due to the current through a straight conductor
Right-hand thumb rule
Magnetic field due to a current through a circular loop
Magnetic field due to a current in a solenoid
Force on a current carrying conductor in a magnetic field
Electric motor
Electromagnetic induction
Electric generator
Domestic electric circuits
Class 10 Science Chapter 13 Magnetic Effects of Electric Current is a chapter that has high marks allotment in CBSE class 10 board examination. In order to excel in exams, students are advised to solve this NCERT exemplar. To get the best study materials, notes, previous year questions, sample papers and Chapter-wise NCERT exemplar visit BYJU'S website or Download BYJU'S Learning App.
Also Read