NCERT Exemplar Class 10 Science Chapter 4 Carbon and Its Compounds is an important study material required by students to gain abundant knowledge on the topic covered in CBSE class 10 chapter4 syllabus. Studying this NCERT will help you make your foundation strong and you can easily understand the higher topics as well.
In chapter 4, students will learn everything about carbon and its significance in both the elemental form and in a combined form. Furthermore, students will have to recall the versatile nature of carbon and study all its allotropes, discuss hydrocarbons and explain the nomenclature of carbon. They will also be learning about some interesting carbon compounds and their properties. While students have to cover a lot of topics, NCERT exemplar for class 10 Science chapter 4 given here will act as the perfect study tool for the students.
These exemplars are prepared by our experts and when students go through it, they will be able to grasp topics faster, understand them clearly and students can even use this exemplar to solve difficult questions while preparing effectively for the exams.
Students can take a closer look at class 10 science chapter 4 NCERT exemplar PDF below.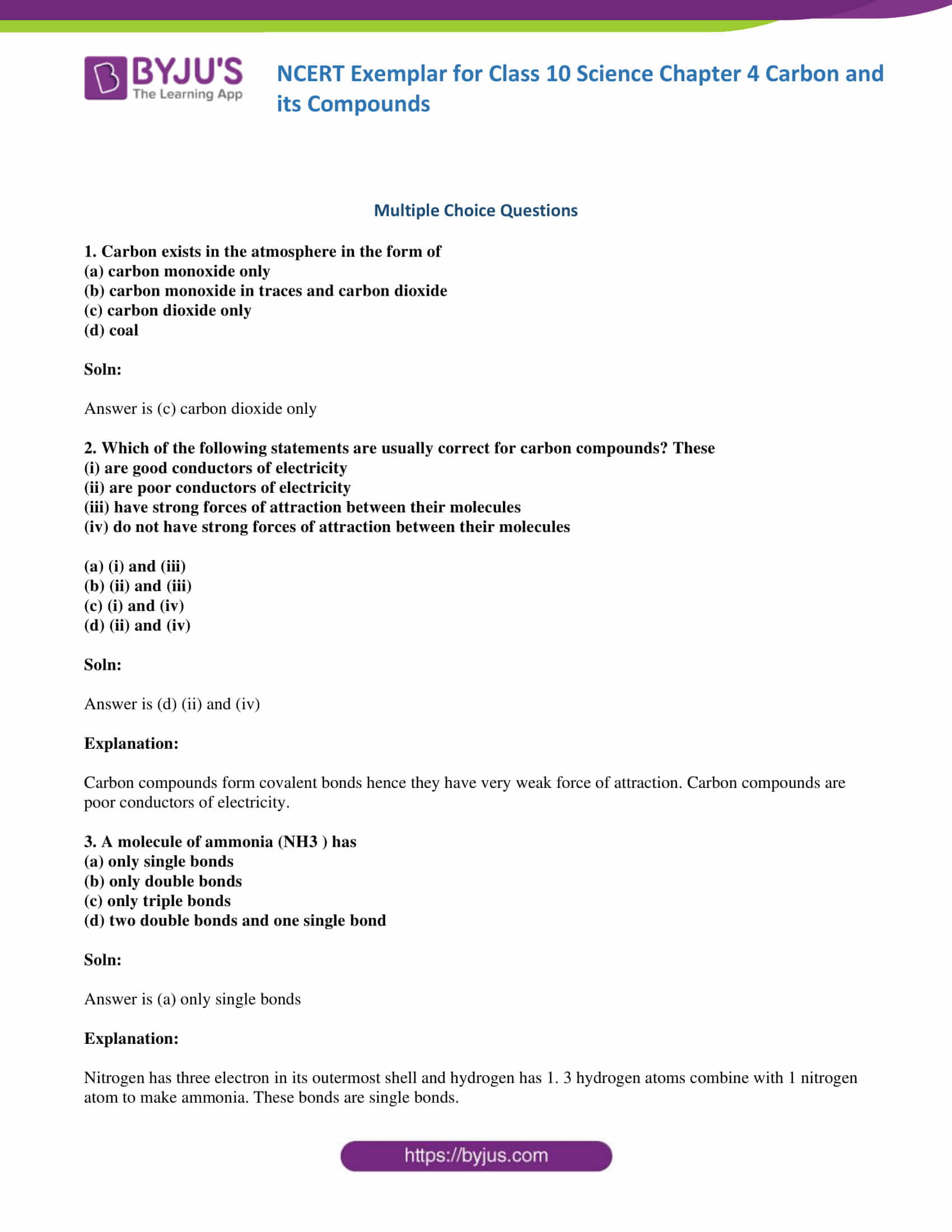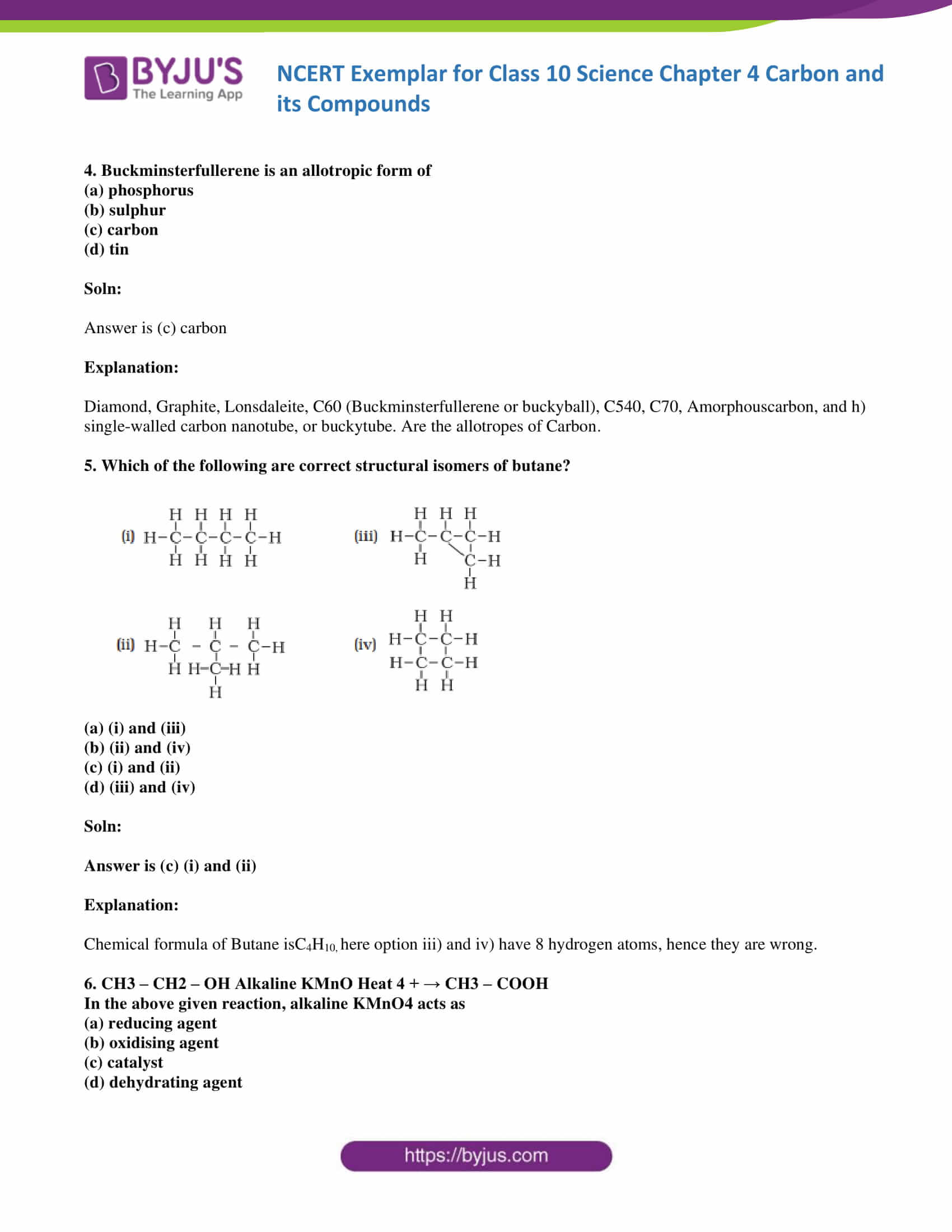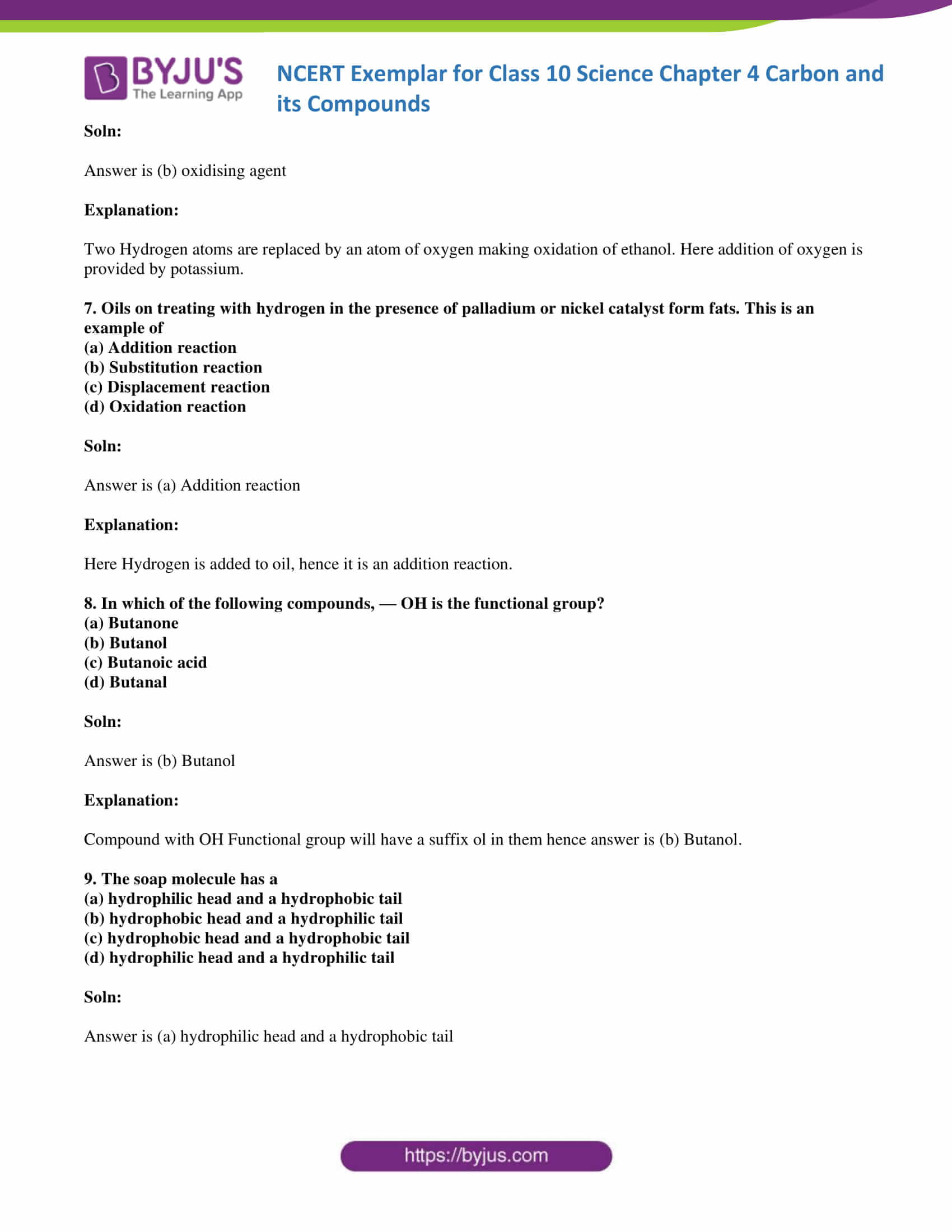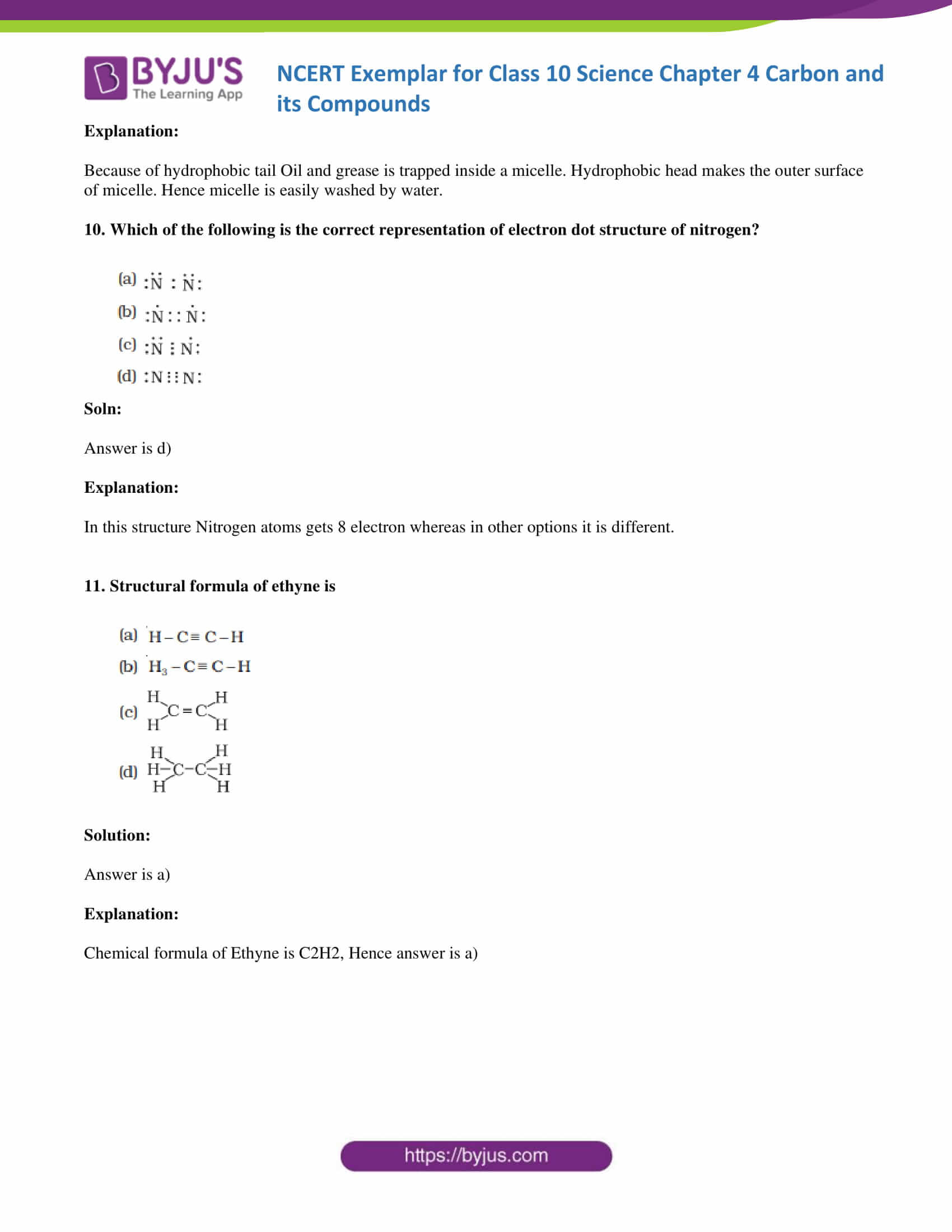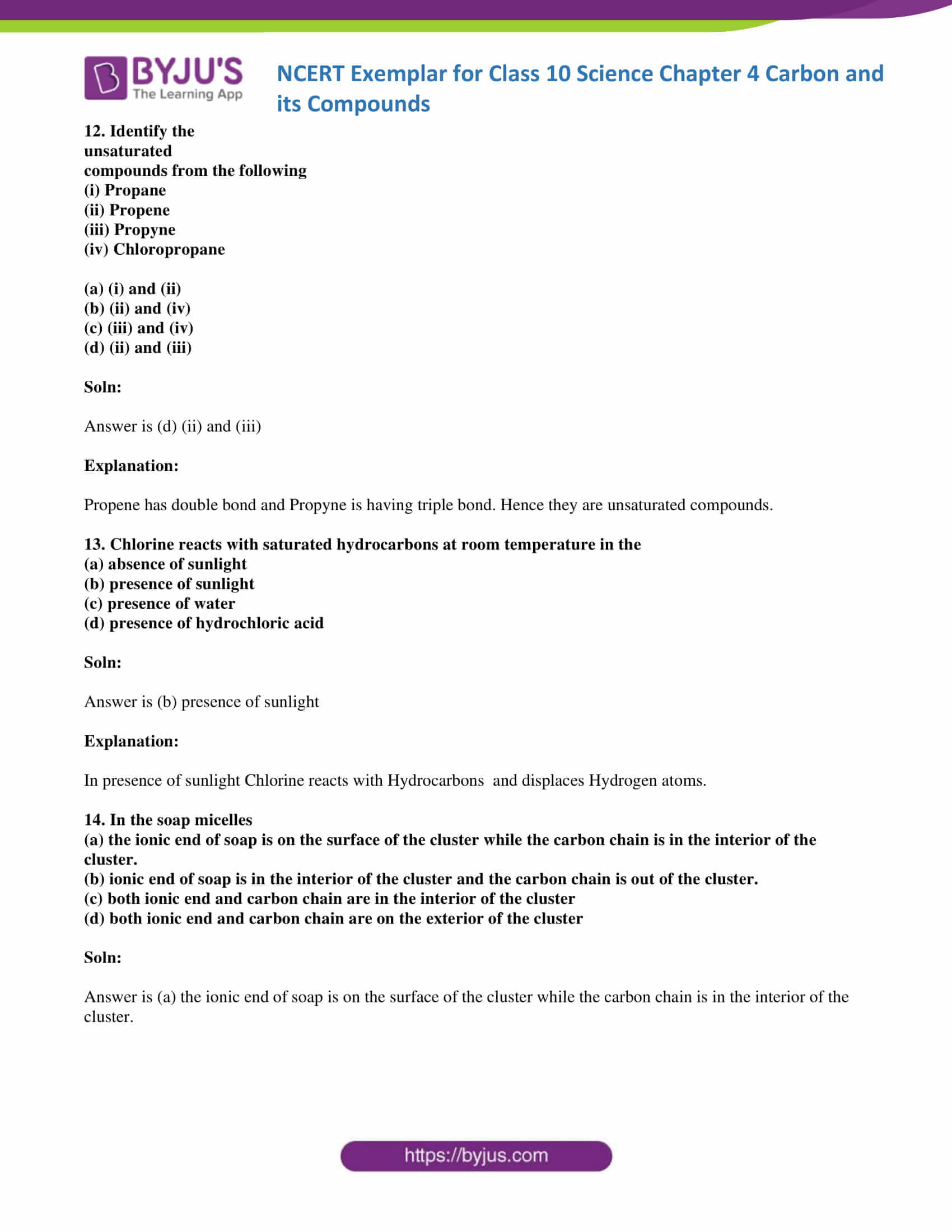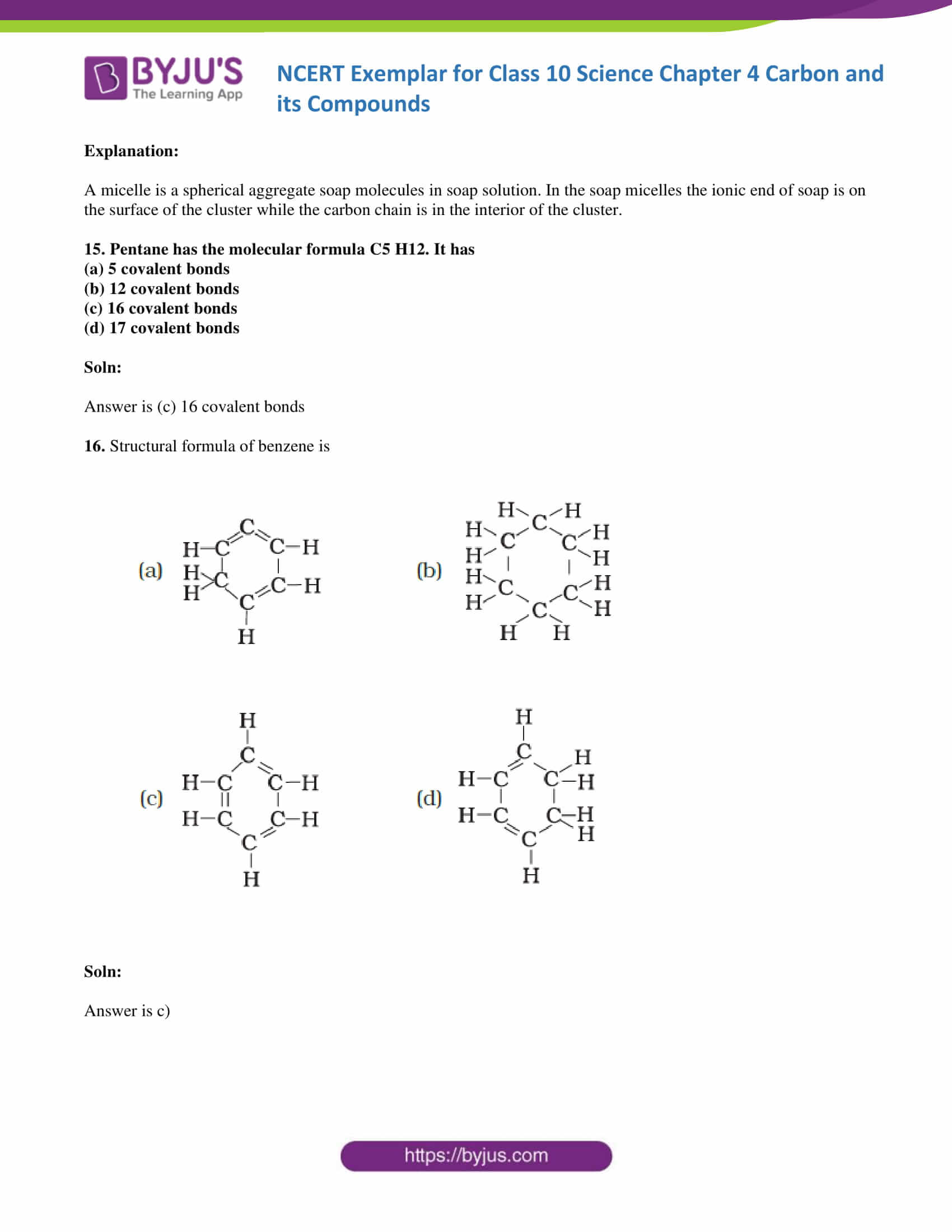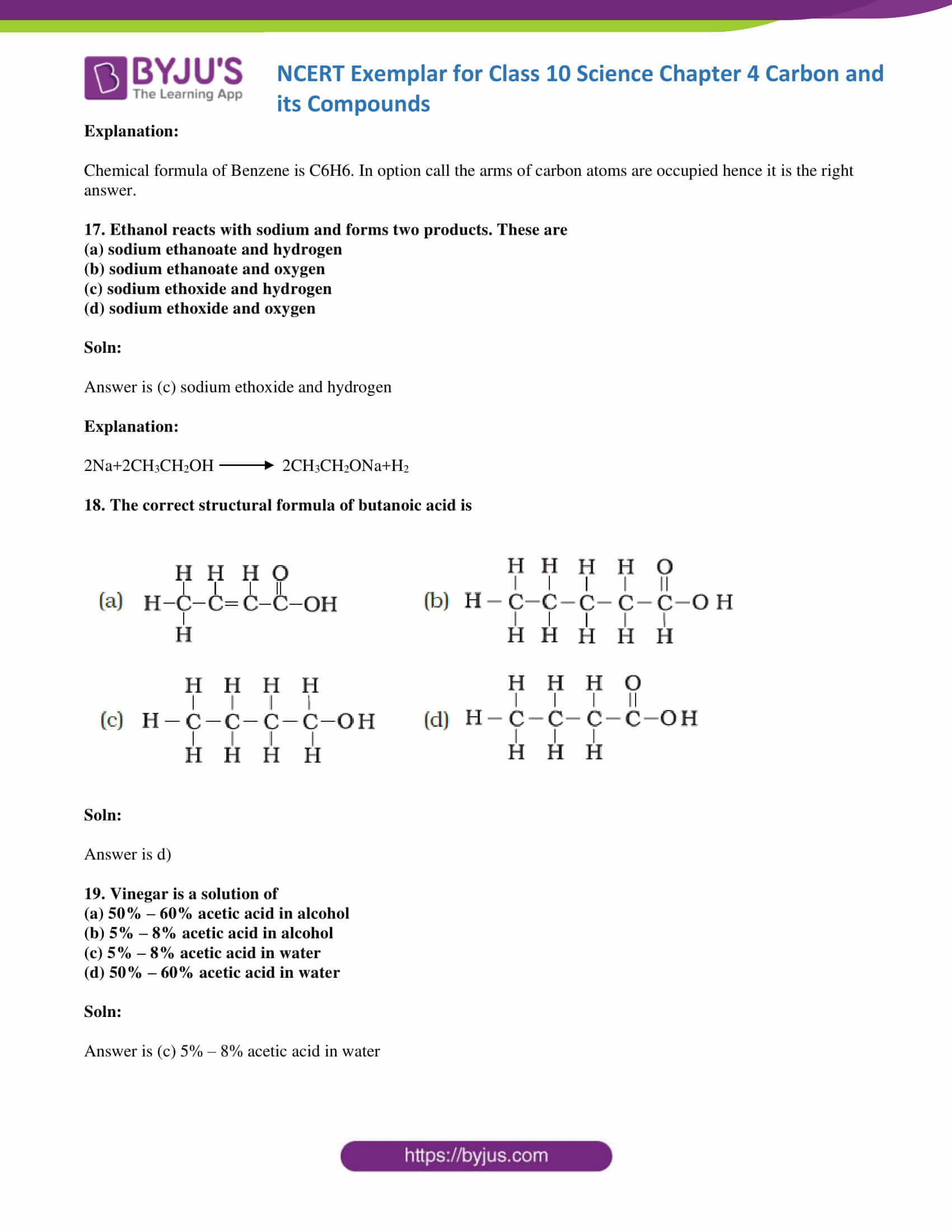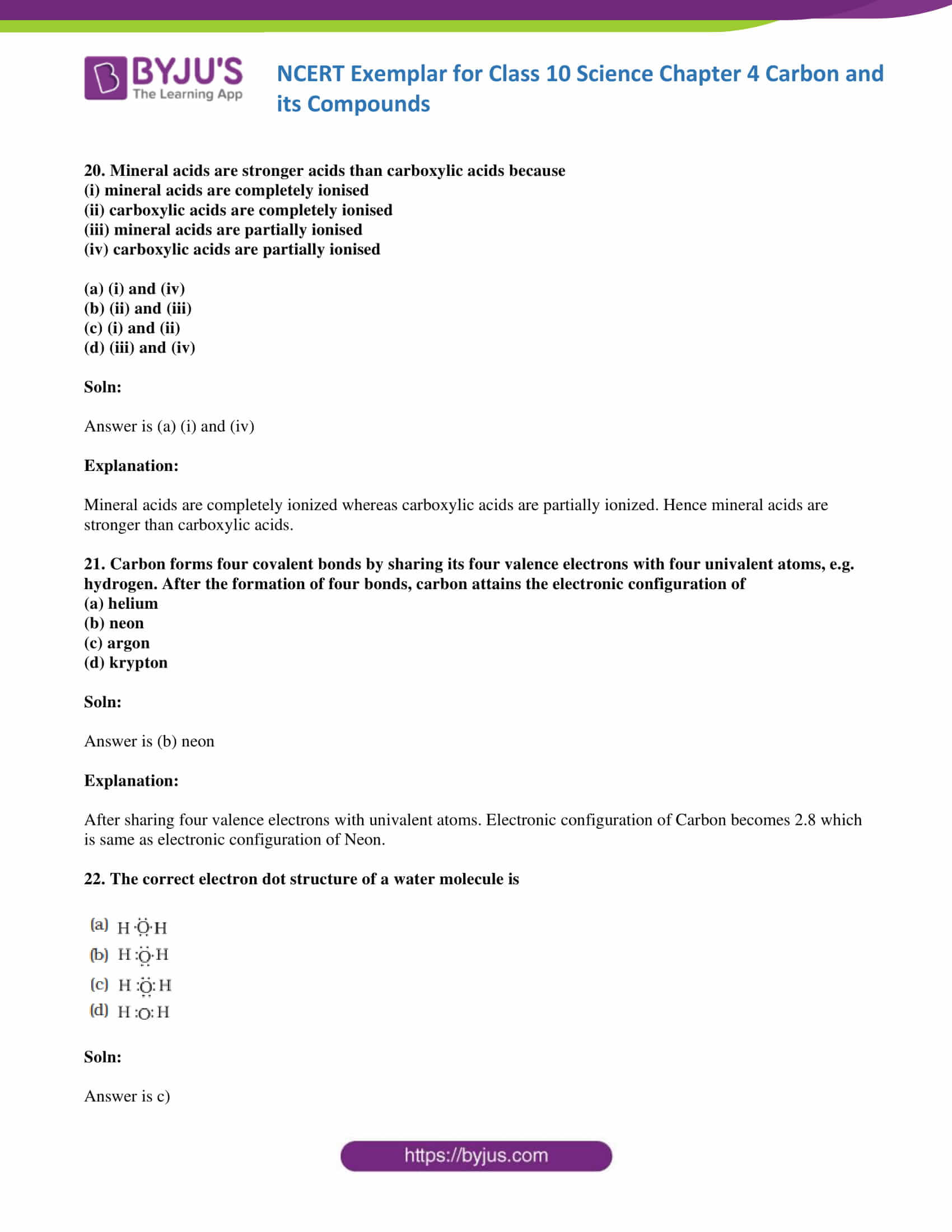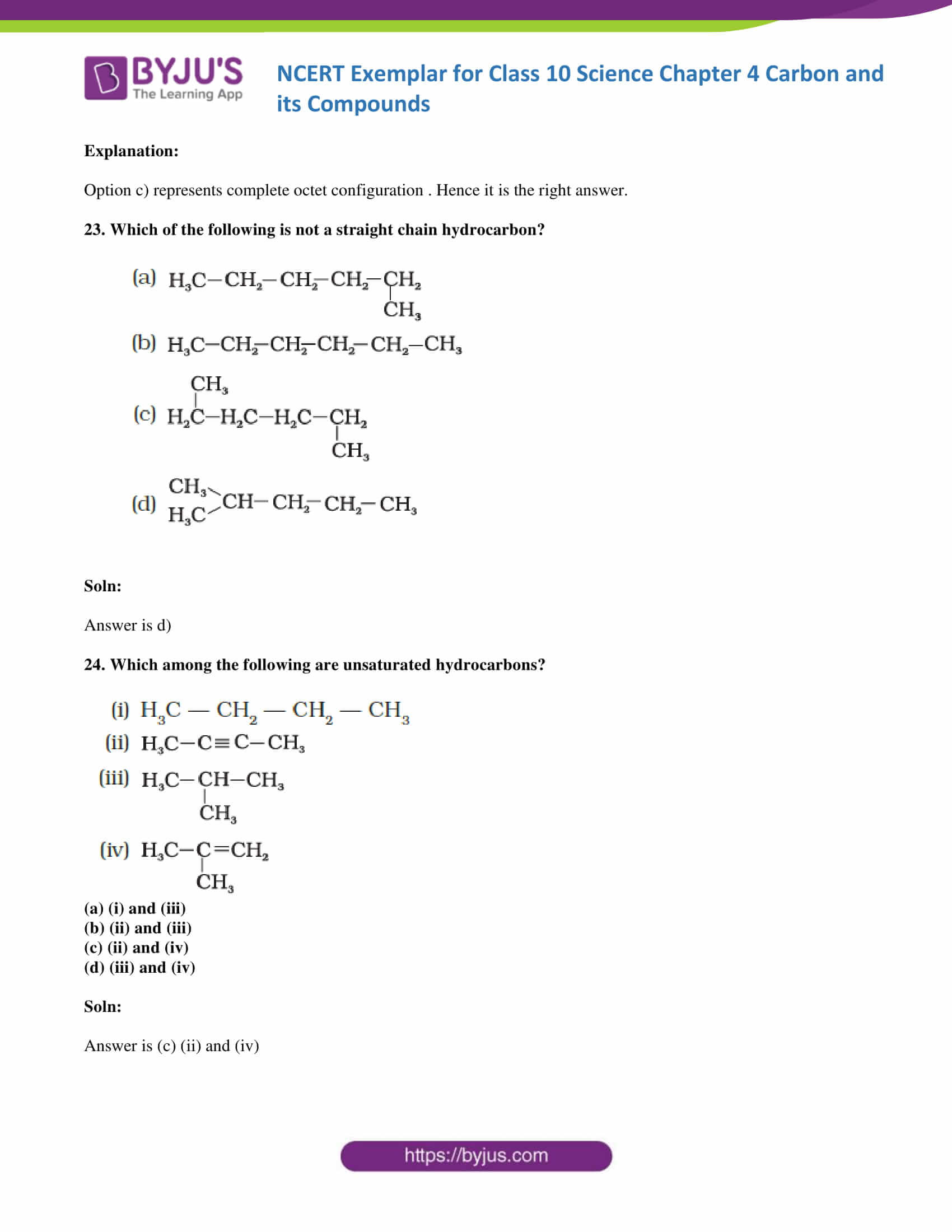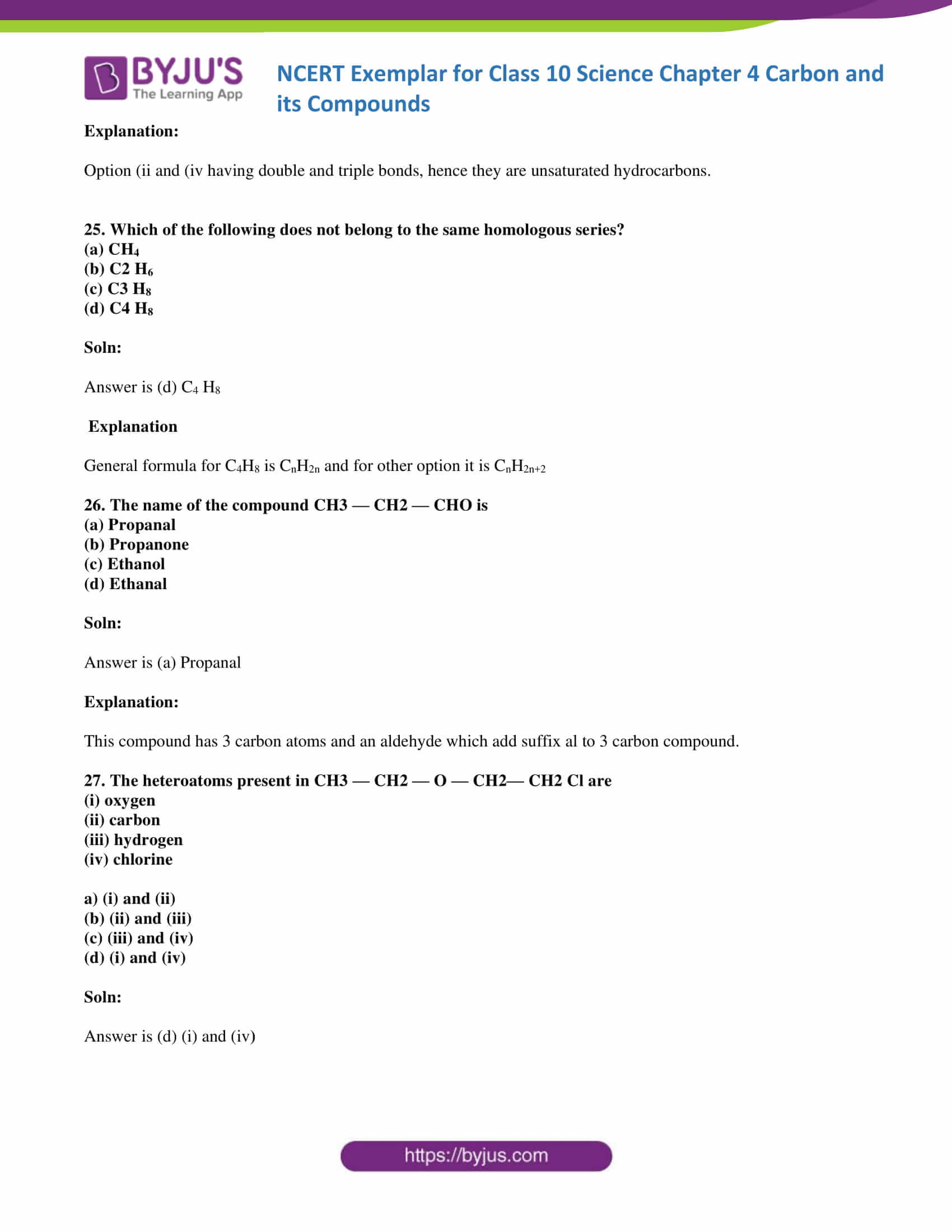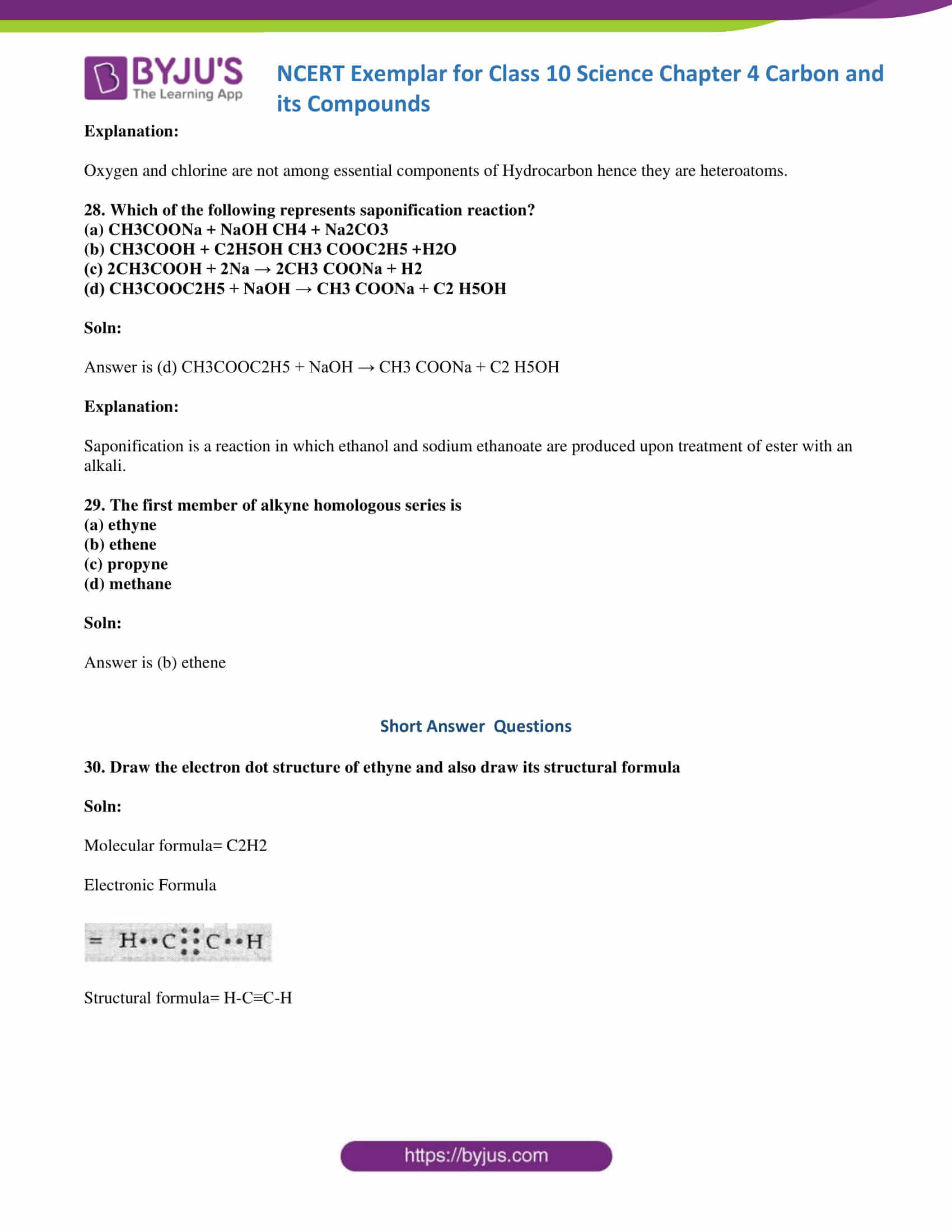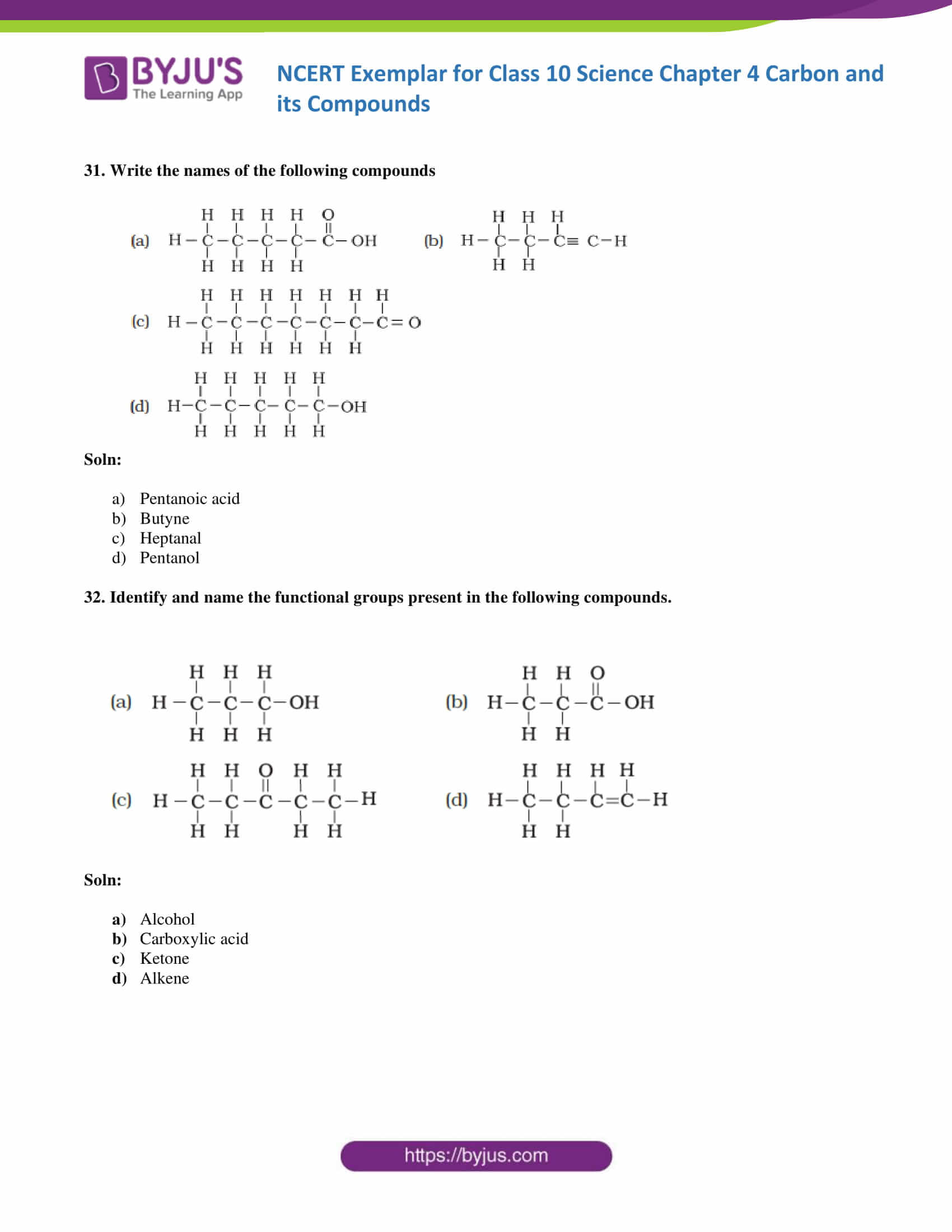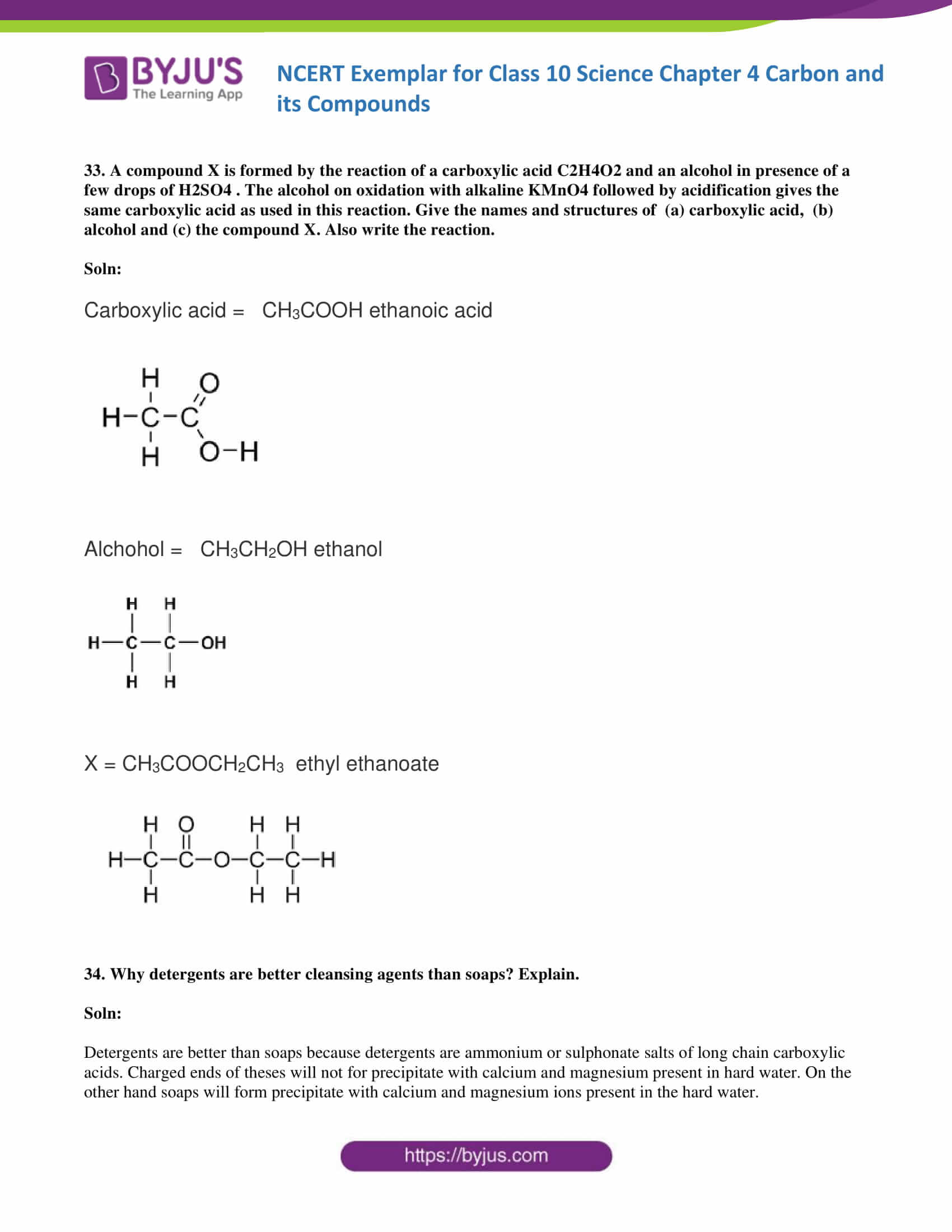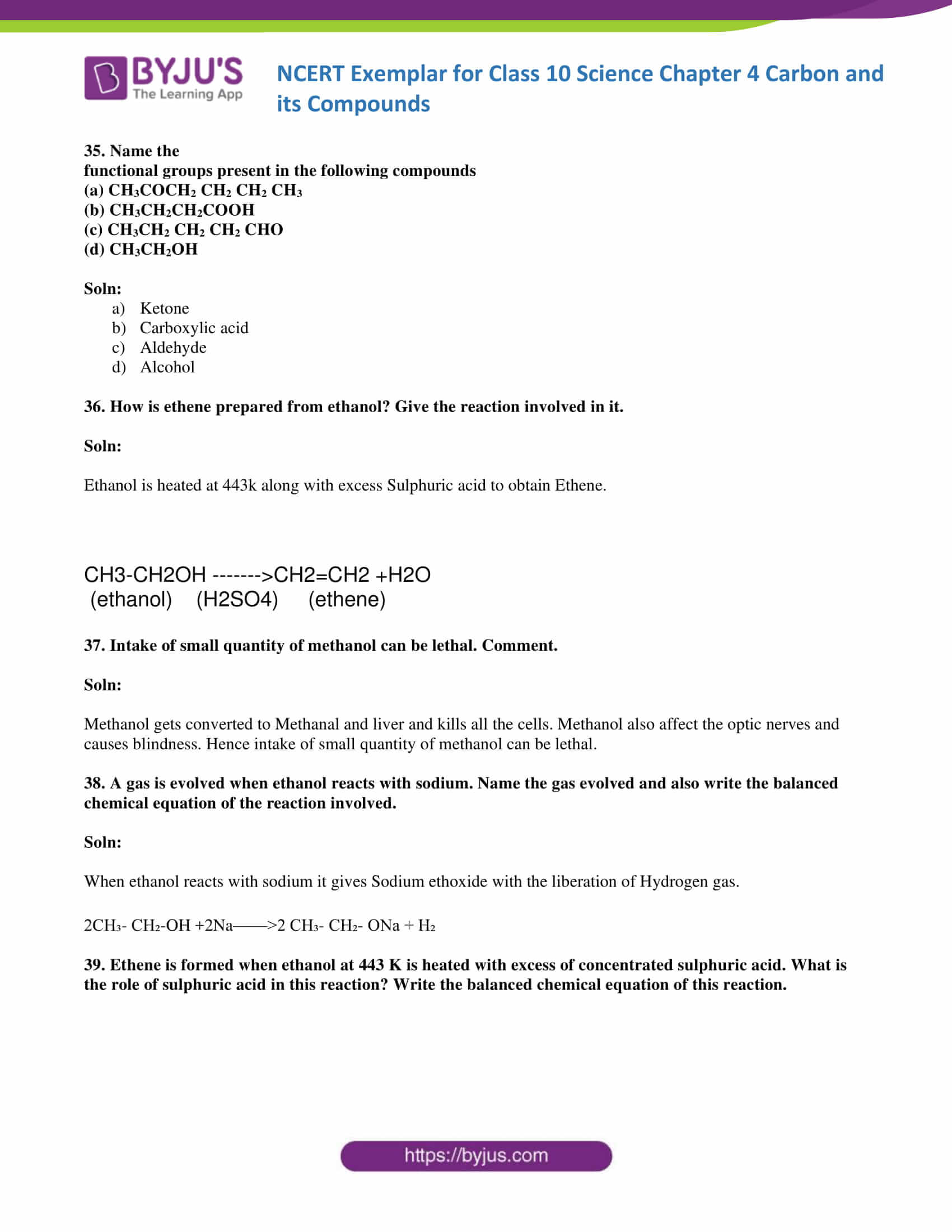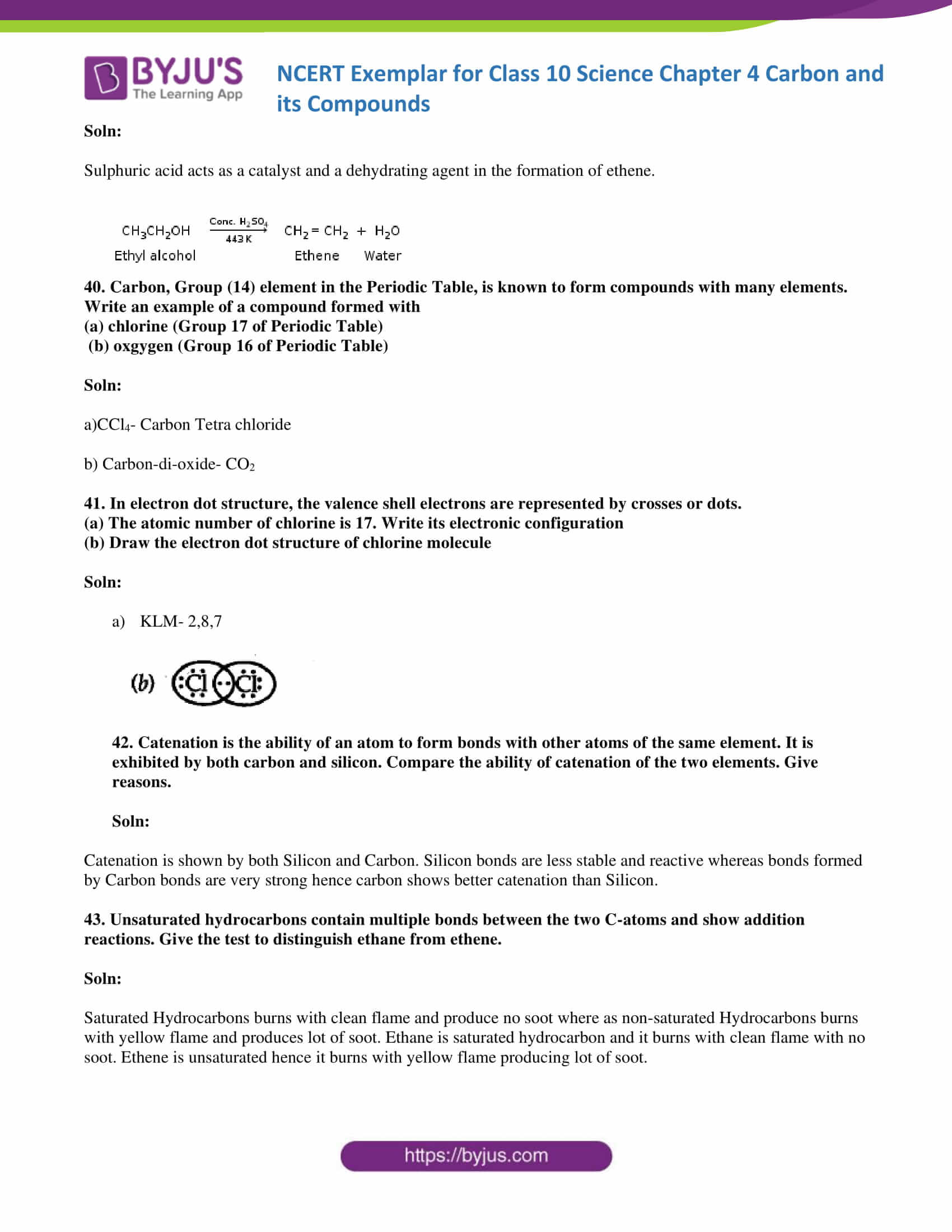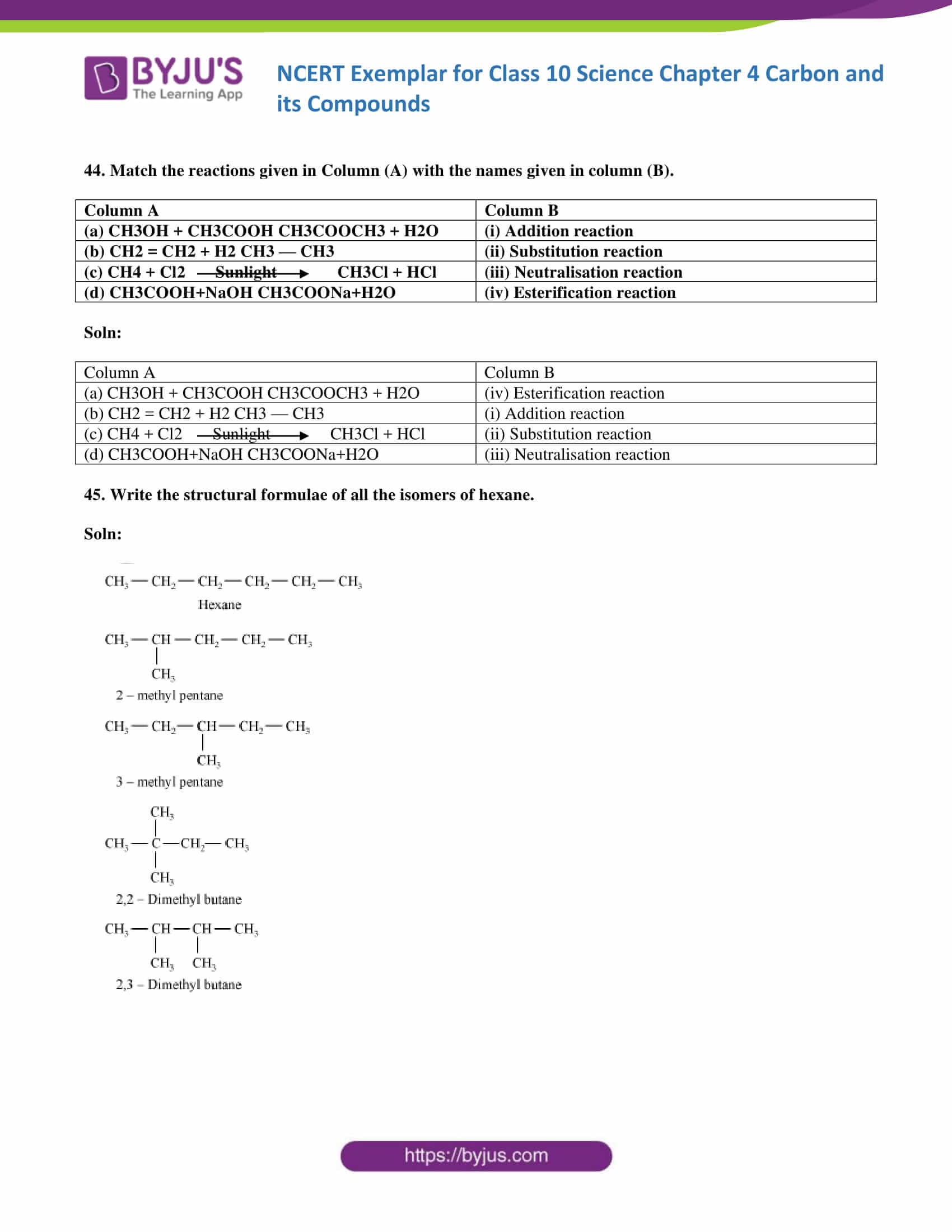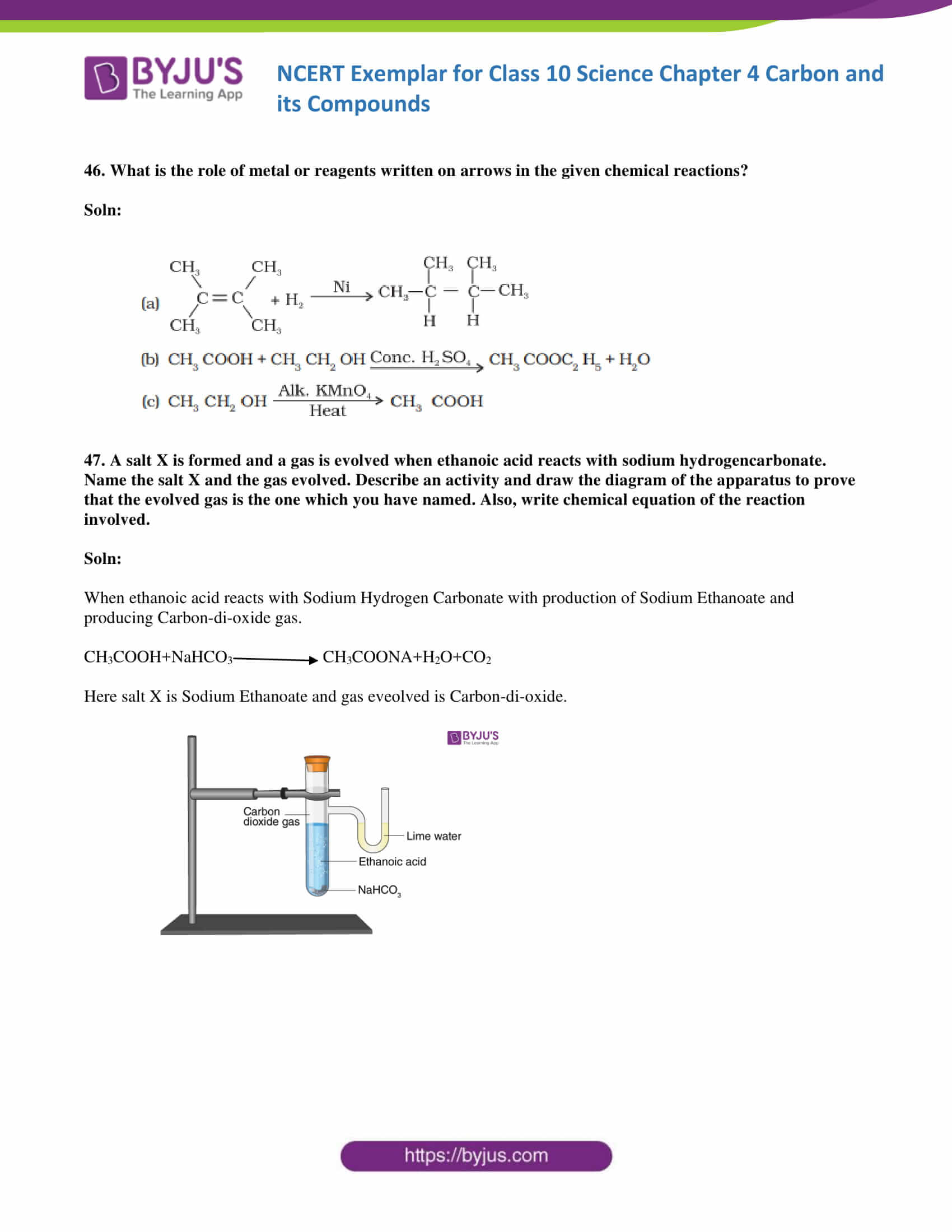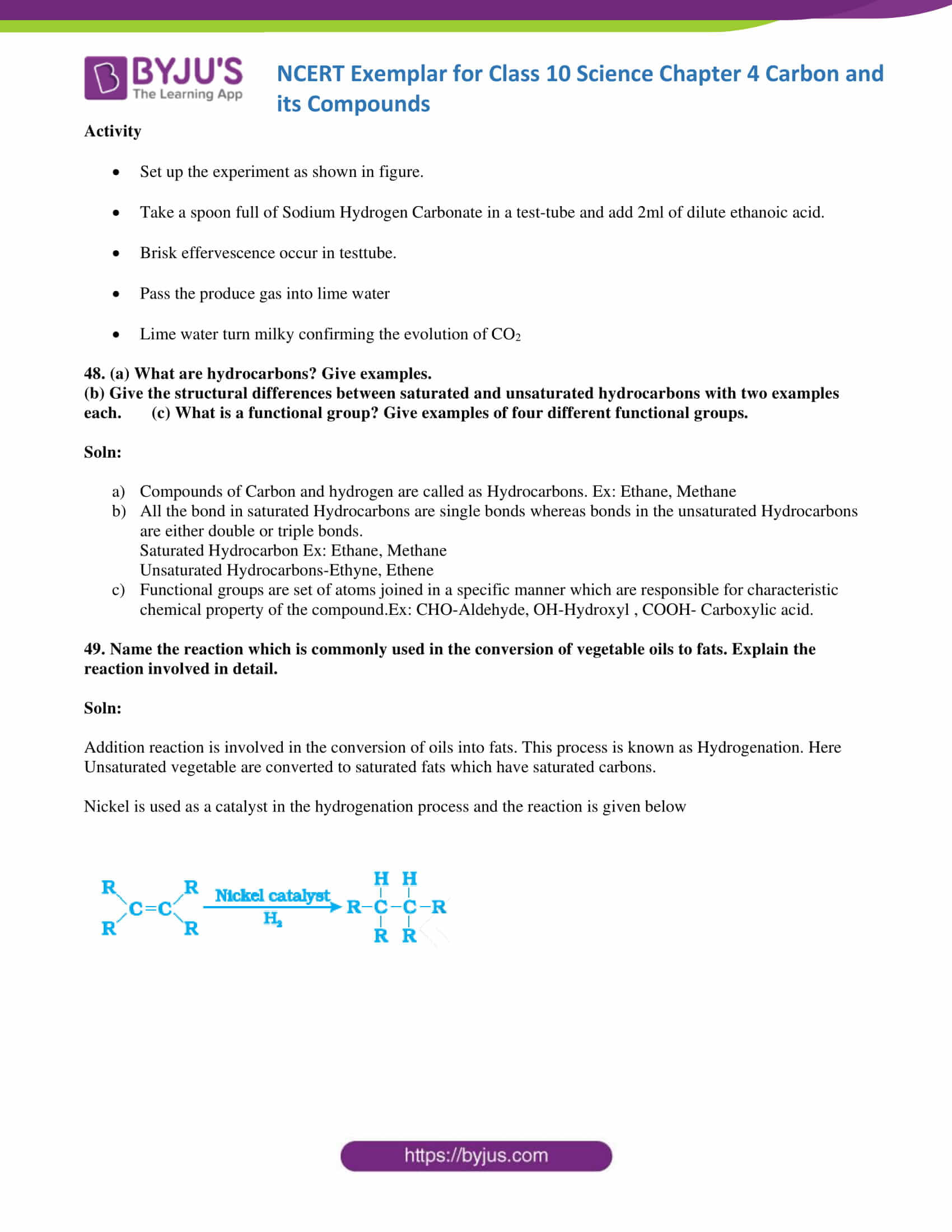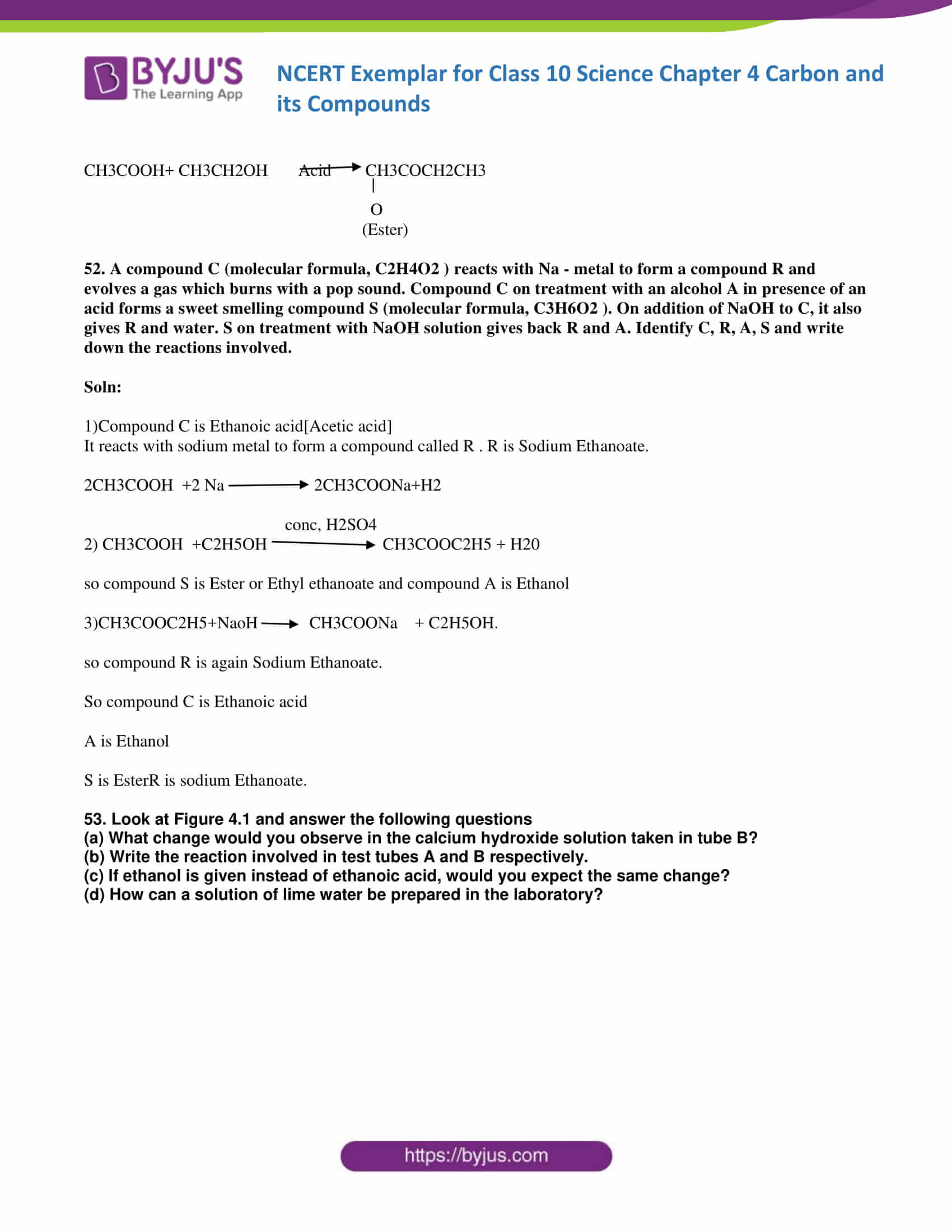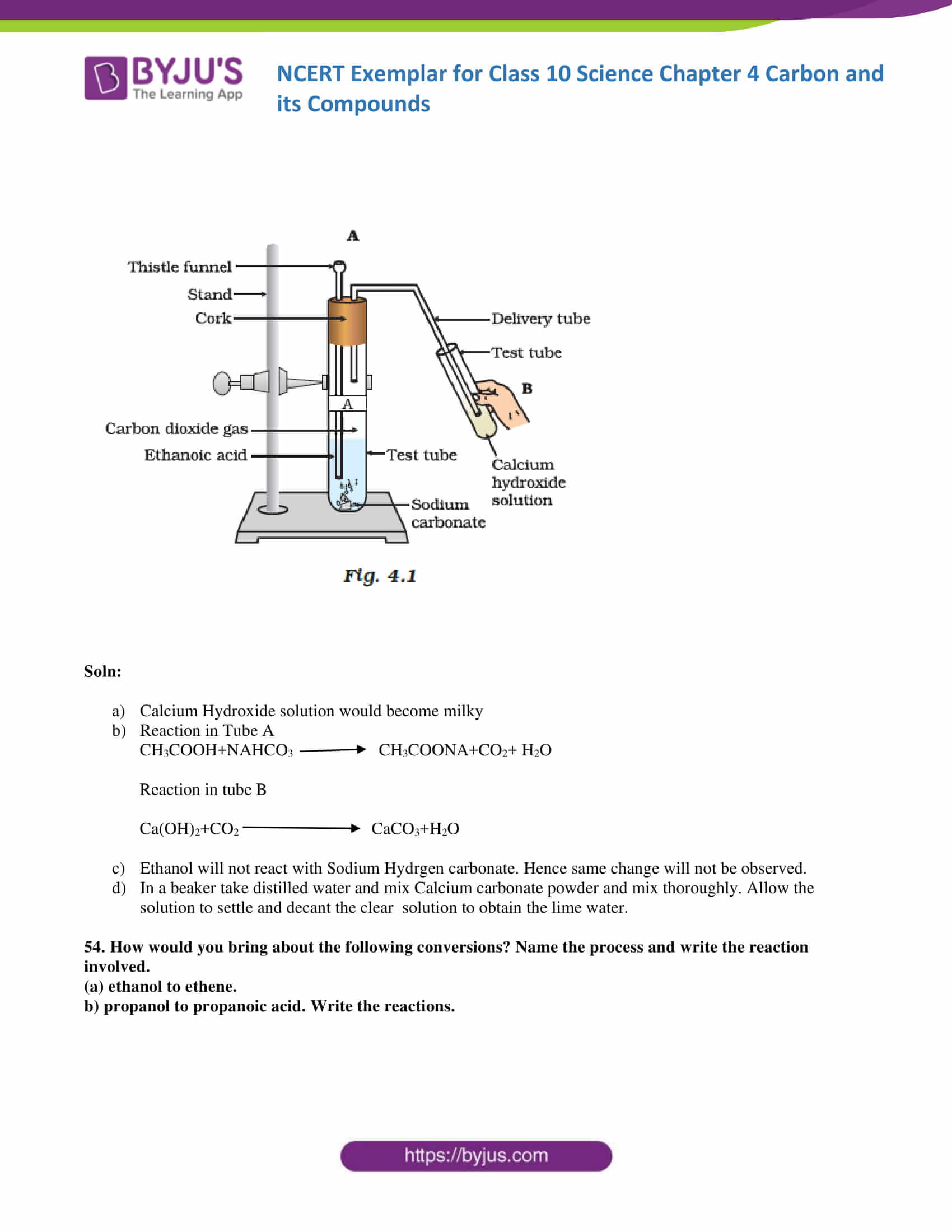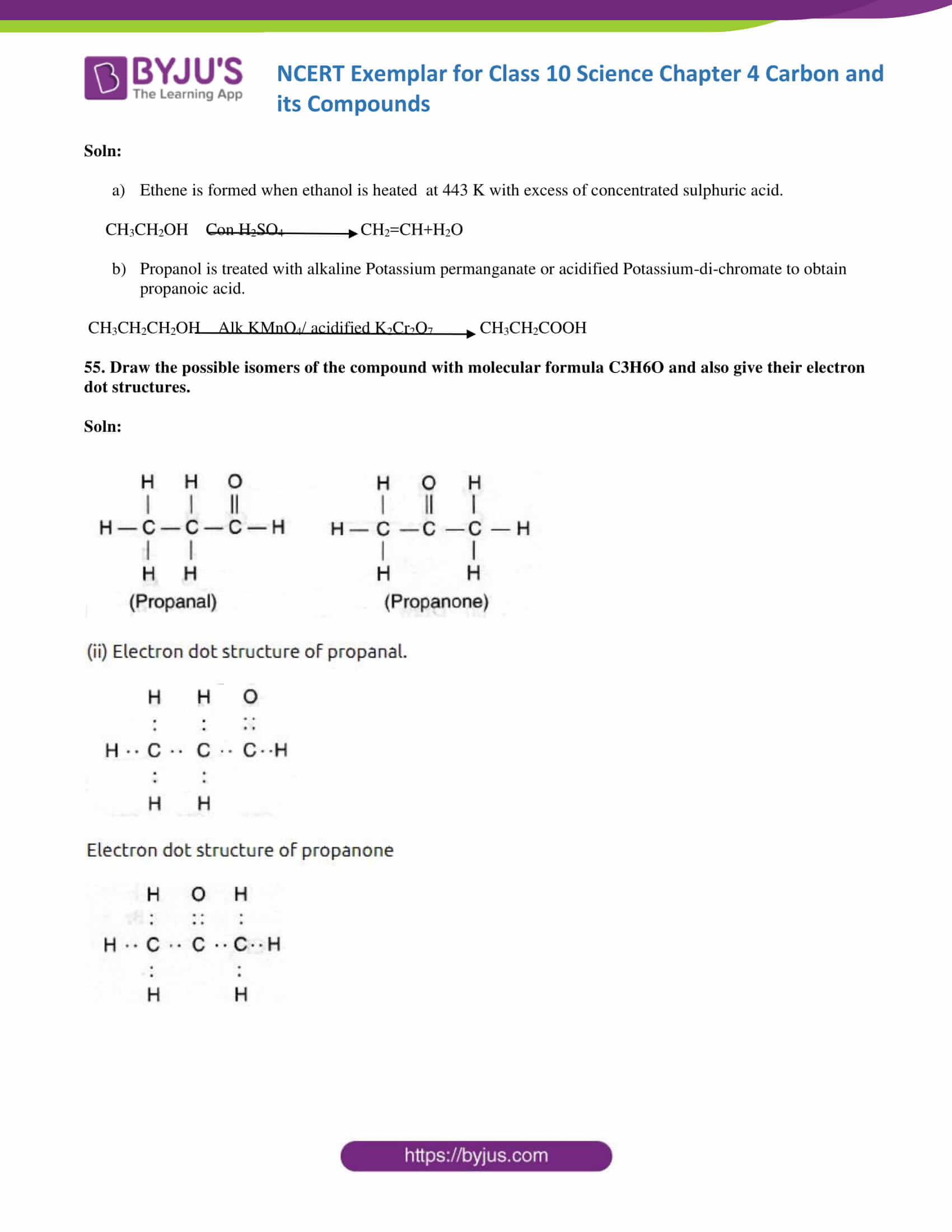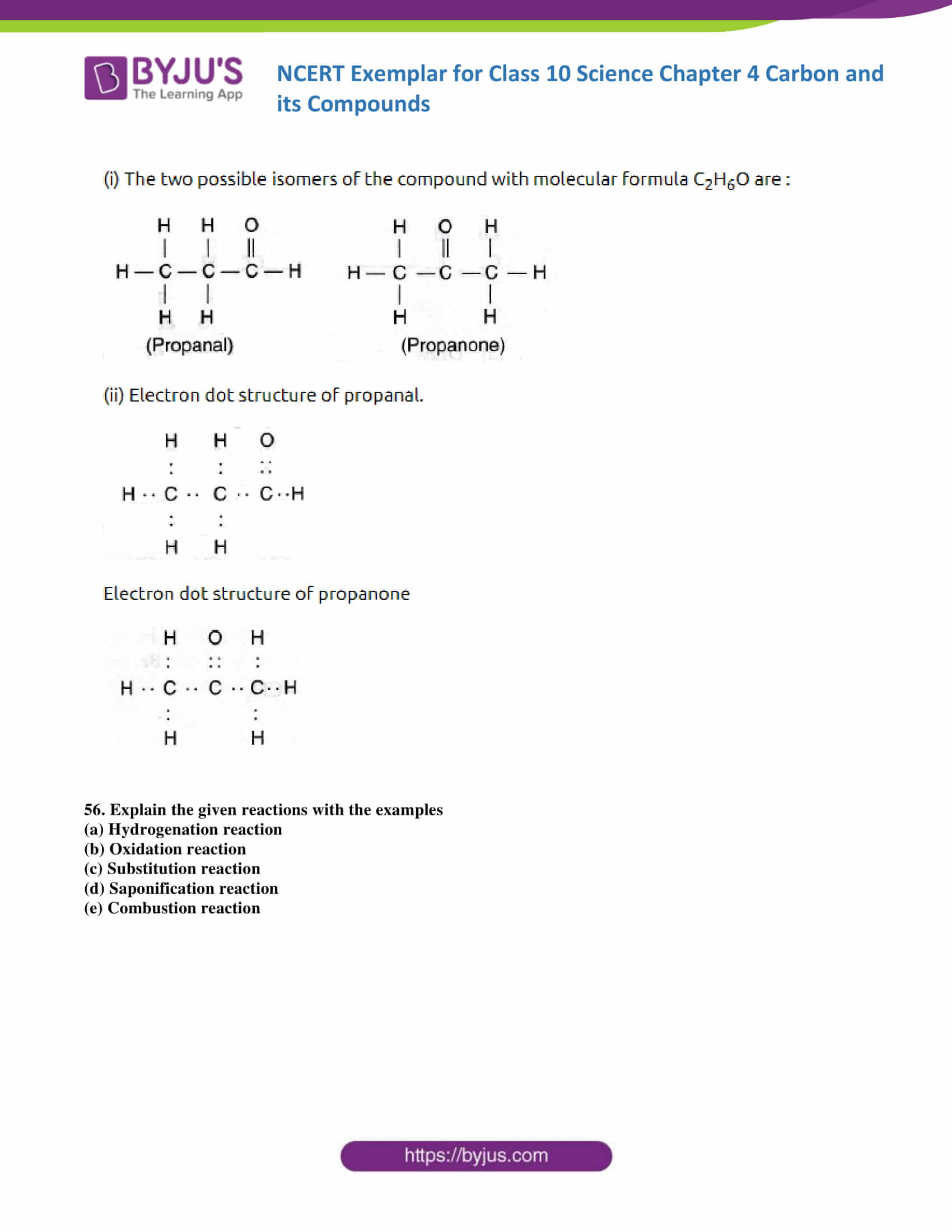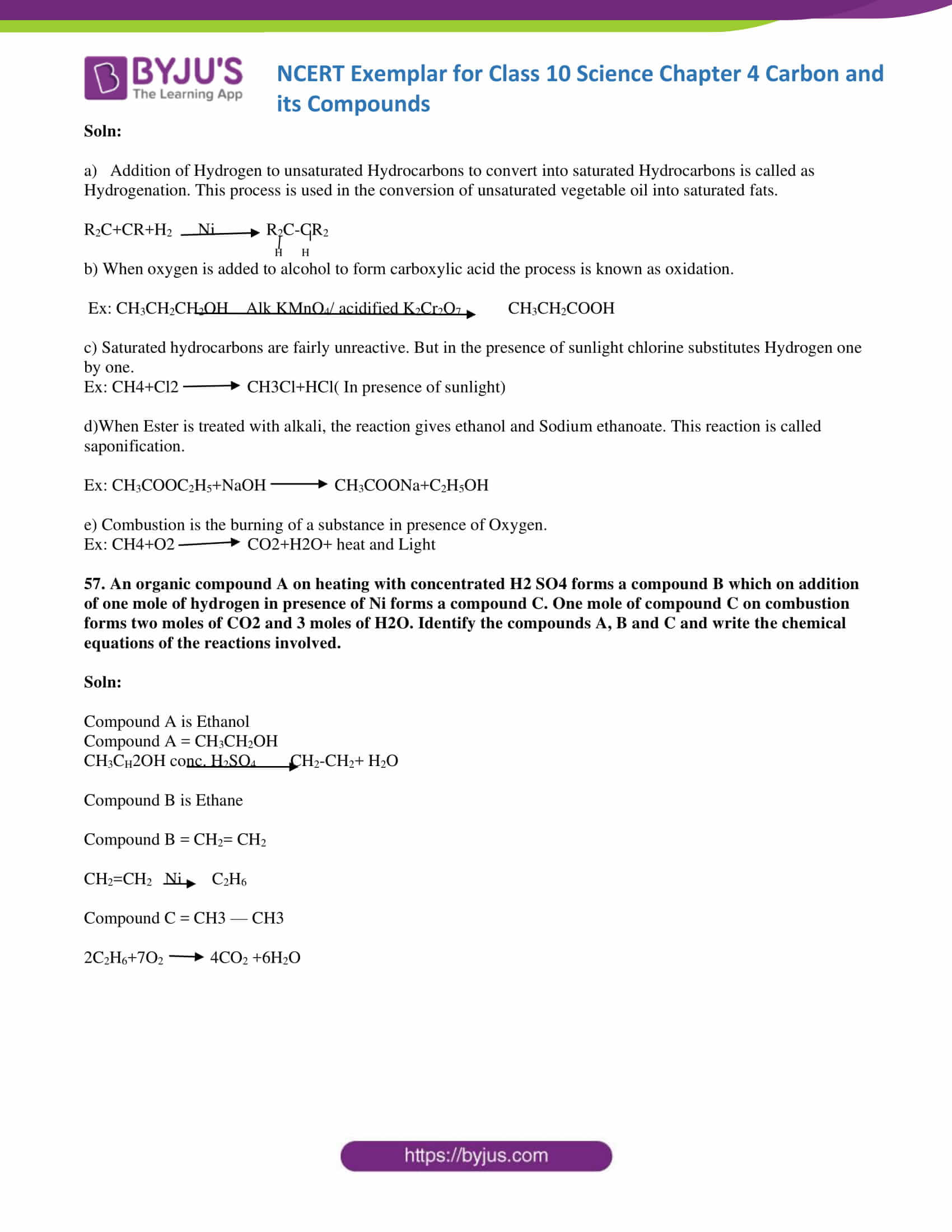 Class 10 Carbon and its compounds important concepts to study
Bonding In Carbon- The Covalent Bond

Versatile Nature Of Carbon Ex

Saturated And Unsaturated Carbon Compounds

Chains, Branches And Rings

Will You Be My Friend? E

Homologous Series

Nomenclature Of Carbon Compounds

Chemical Properties Of Carbon Compounds

Combustion

Oxidation

Addition Reaction

Substitution Reaction

Some Important Carbon Compounds – Ethanol And Ethanoic Acid

Properties Of Ethanol

Properties Of Ethanoic Acid

Soaps and Detergents.
Students studying in class 10 are advised to follow good study materials. NCERT textbooks are one of the most preferred study materials for 10th standard students.
Chemical reactions are a very important topic to study if you are planning to take science in your undergraduates. Hence students are advised to solve this NCERT exemplar for a clear understanding of the topic and to clear all your doubts on chemical reactions.
Keep visiting BYJU'S for latest updates and notifications, at BYJU'S we also provide NCERT notes, Books, exemplar problems and chapter wise NCERT solutions for classes 6th to 12th for all the subjects.
Also Read