NCERT Exemplar solutions for Class 10 Science Chapter 10 Reflection and Refraction will boost your confidence by providing you with the different questions that can be asked on the topic Reflection and Refraction.
In chapter 10, students will understand the phenomena of reflection and refraction of light and at the same time, they will learn about the basic concepts related to some of the optical phenomena occurring in nature. Students will also understand the reflection of light by spherical mirrors and refraction of light and other concepts like the mirror formula, refractive index, lens formula and more.
While there are many topics to cover, we are providing free NCERT exemplar solutions for class 10 science chapter 10 here. These exemplars will facilitate easy learning and students will be able to get clarity on all the concepts and topics given in this chapter. Besides, these exemplar solutions that are given here act as a very useful reference tool with which students will further get to know all the important chapter topics, practice questions, complete revisions and ultimately be well prepared to write their exams.
Students can take a quick look of class 10 science chapter 10 NCERT exemplar below.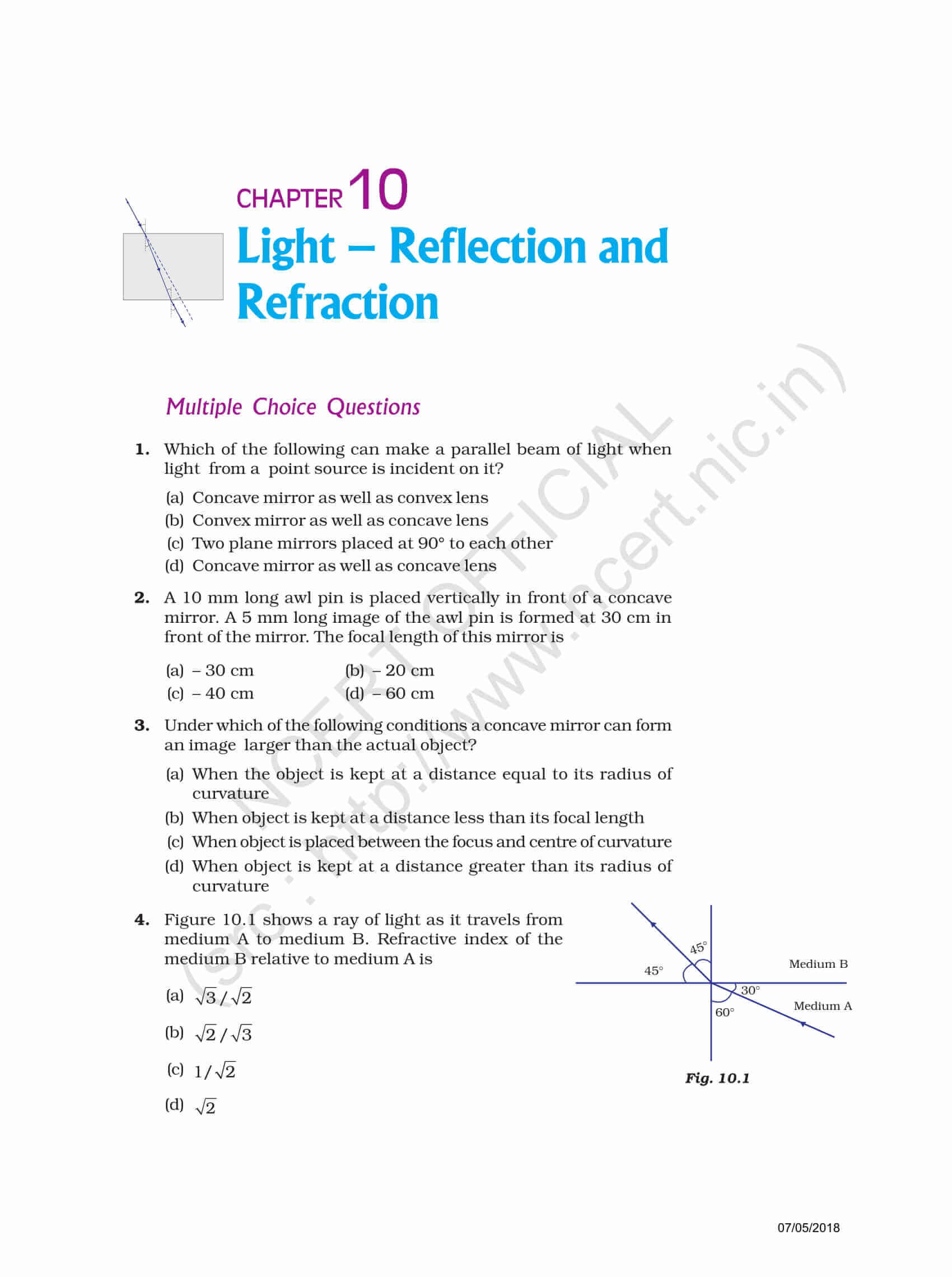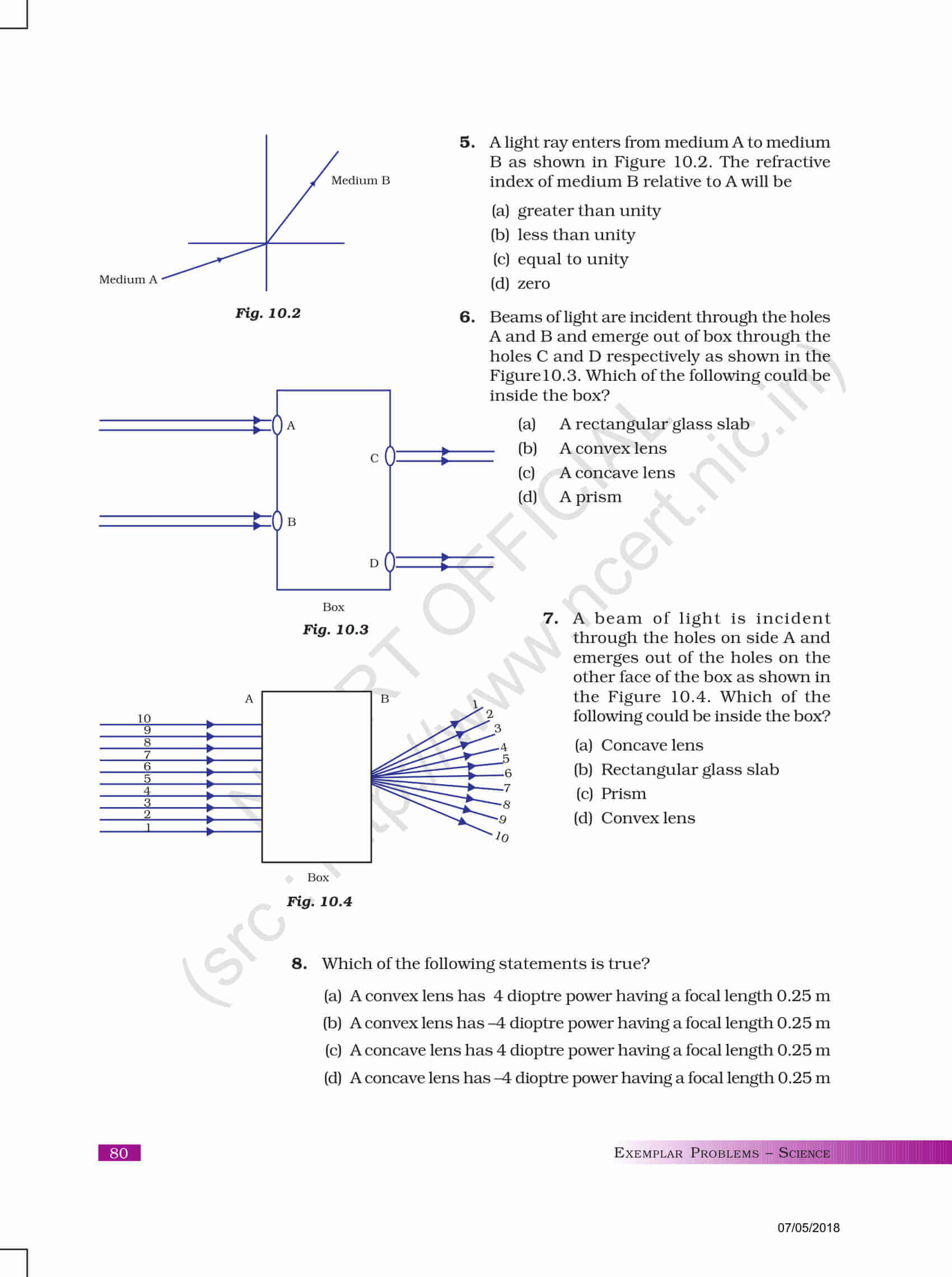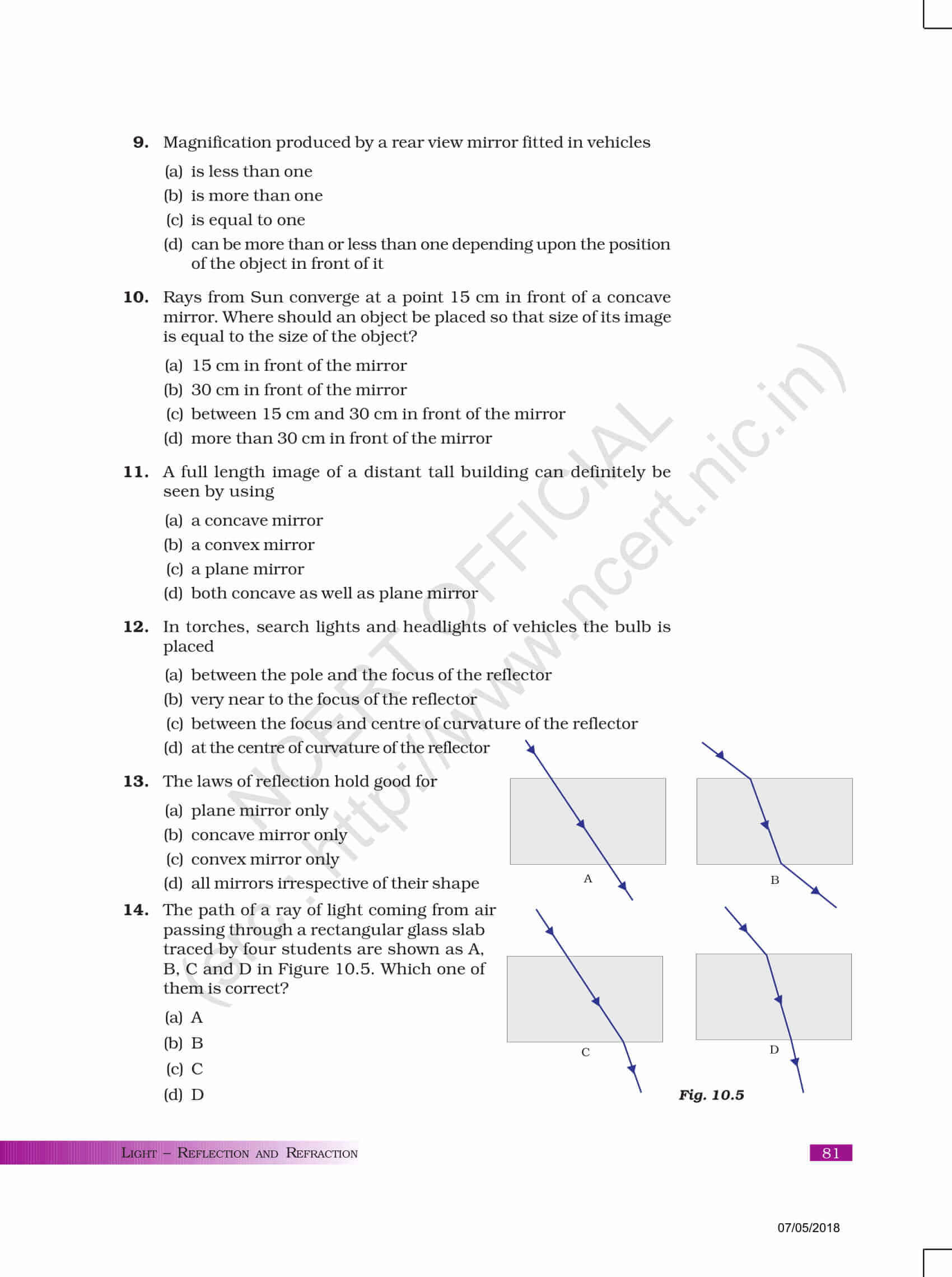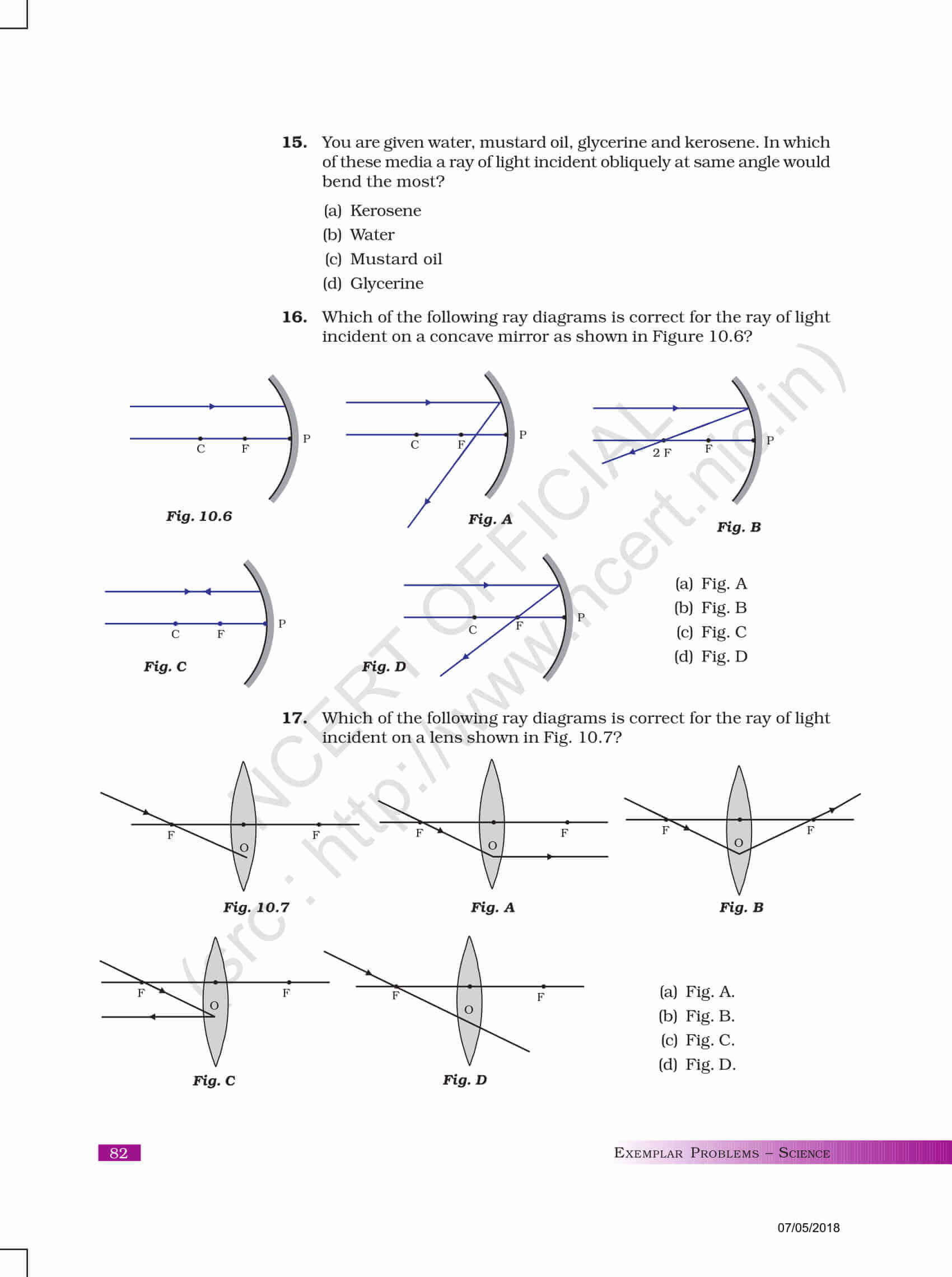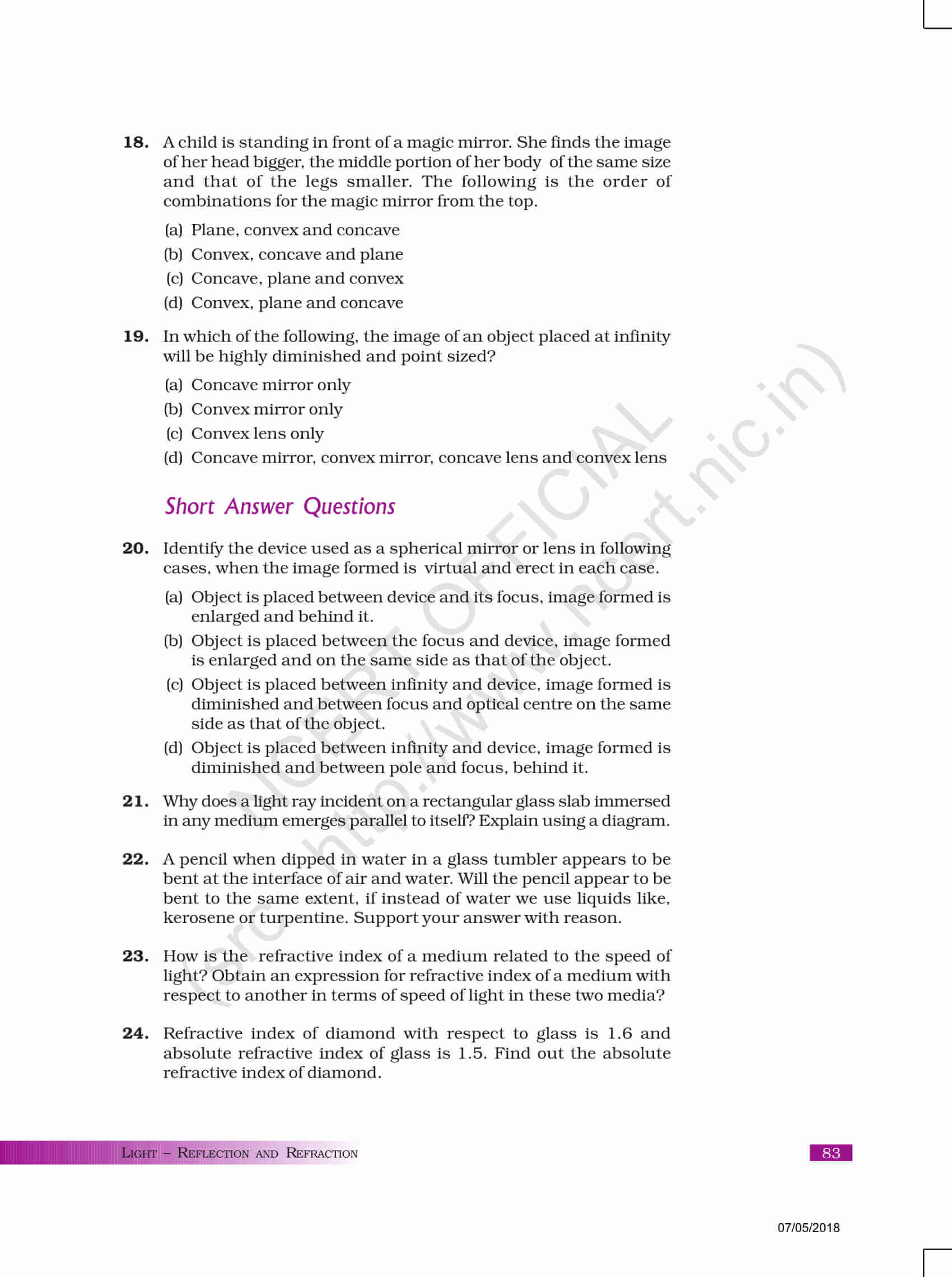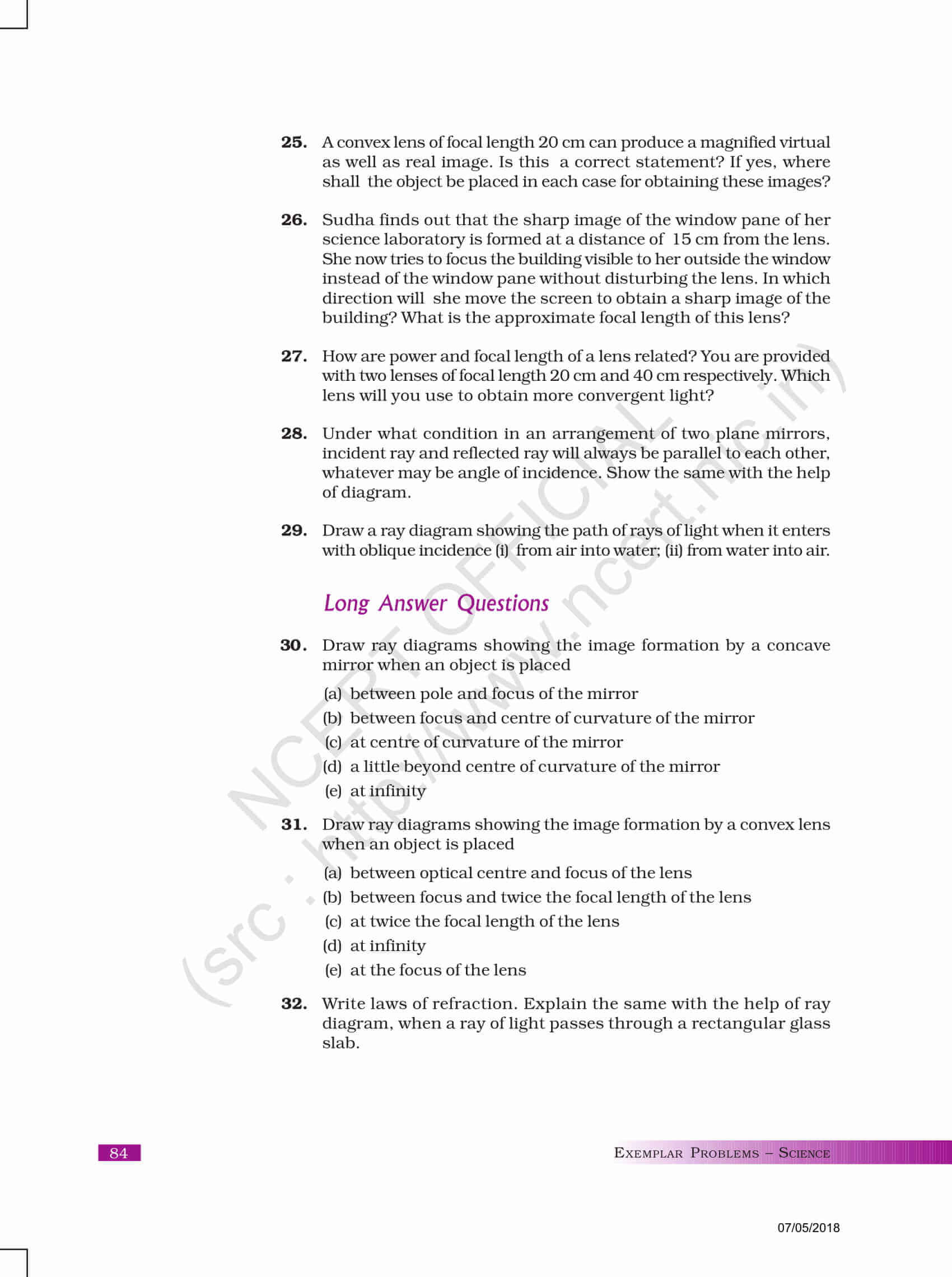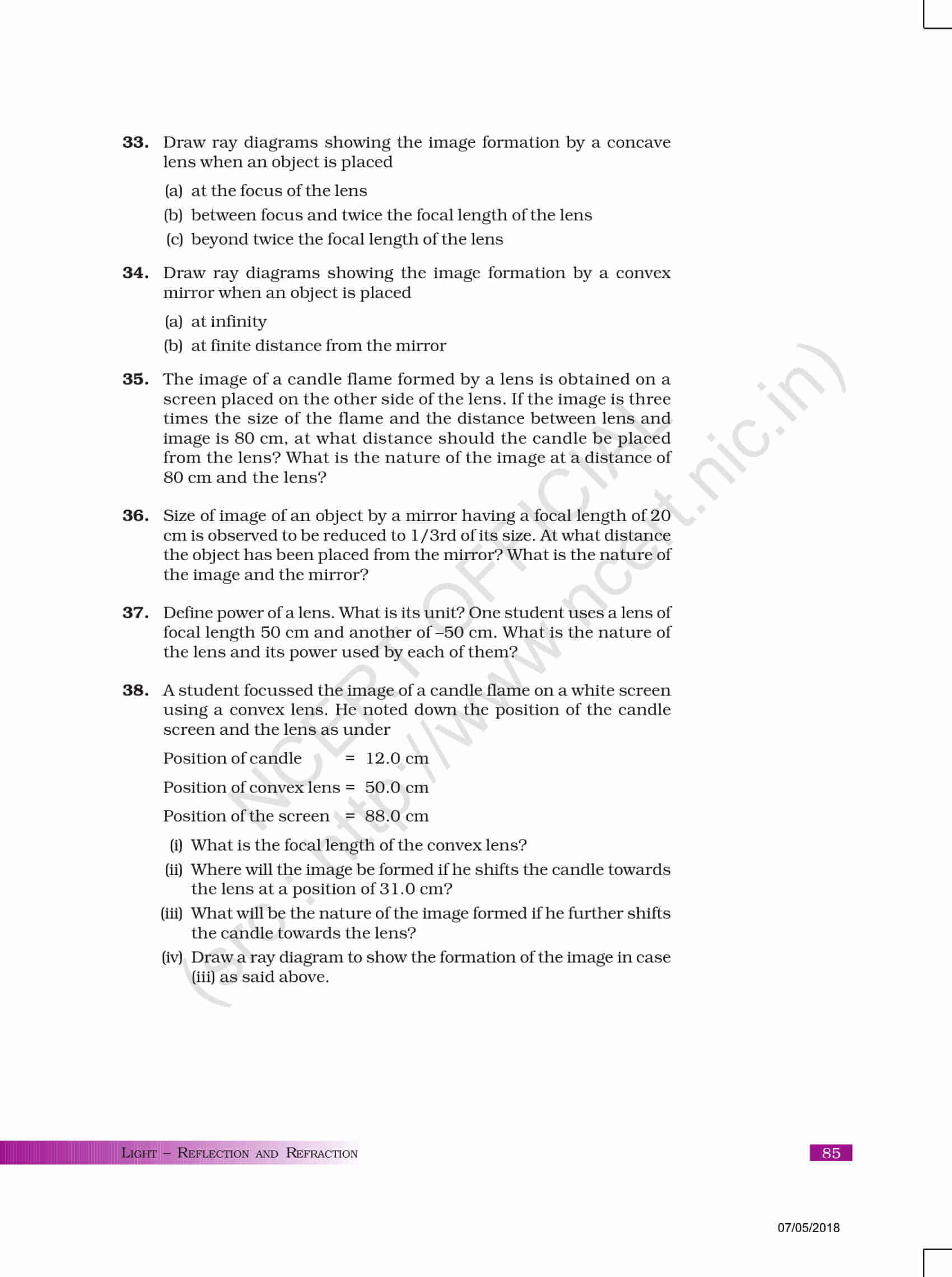 Topics covered in NCERT exemplar Class 10 Light Reflection and Refraction:
Reflection of Light
Spherical Mirrors
Image Formation by Spherical Mirrors
Representation of Images Formed By Spherical Mirrors Using Ray Diagrams Ex
Sign Convention for Reflection by Spherical Mirrors
Mirror Formula and Magnification

Refraction of Light

Refraction through a Rectangular Glass Slab
The Refractive Index
Refraction by Spherical Lenses
Image Formation by Lenses
Image Formation in Lenses Using Ray Diagrams
Sign Convention for Spherical Lenses
Lens Formula and Magnification
Power of a Lens.
BYJU'S is the country best online education provider whose innovative approach of teaching and presenting the concepts changing the way students perceive the knowledge. BYJU'S use effective videos, animations and CBSEstudy materials that help the students learn the topic clearly.
To get the benefits provided by BYJU'S log-on to BYJU'S website or download BYJU'S learning App.
Also Read