NCERT Exemplar Class 10 Science Chapter 2 Acids, Bases and Salts are framed by subjects experts at BYJU'S to assist students in understanding concepts involved in the topic. Studying this exemplar solution will help you to gain extra knowledge of Acids bases and salts.
Take a glimpse of class 10 science chapter 2 NCERT exemplar PDF below.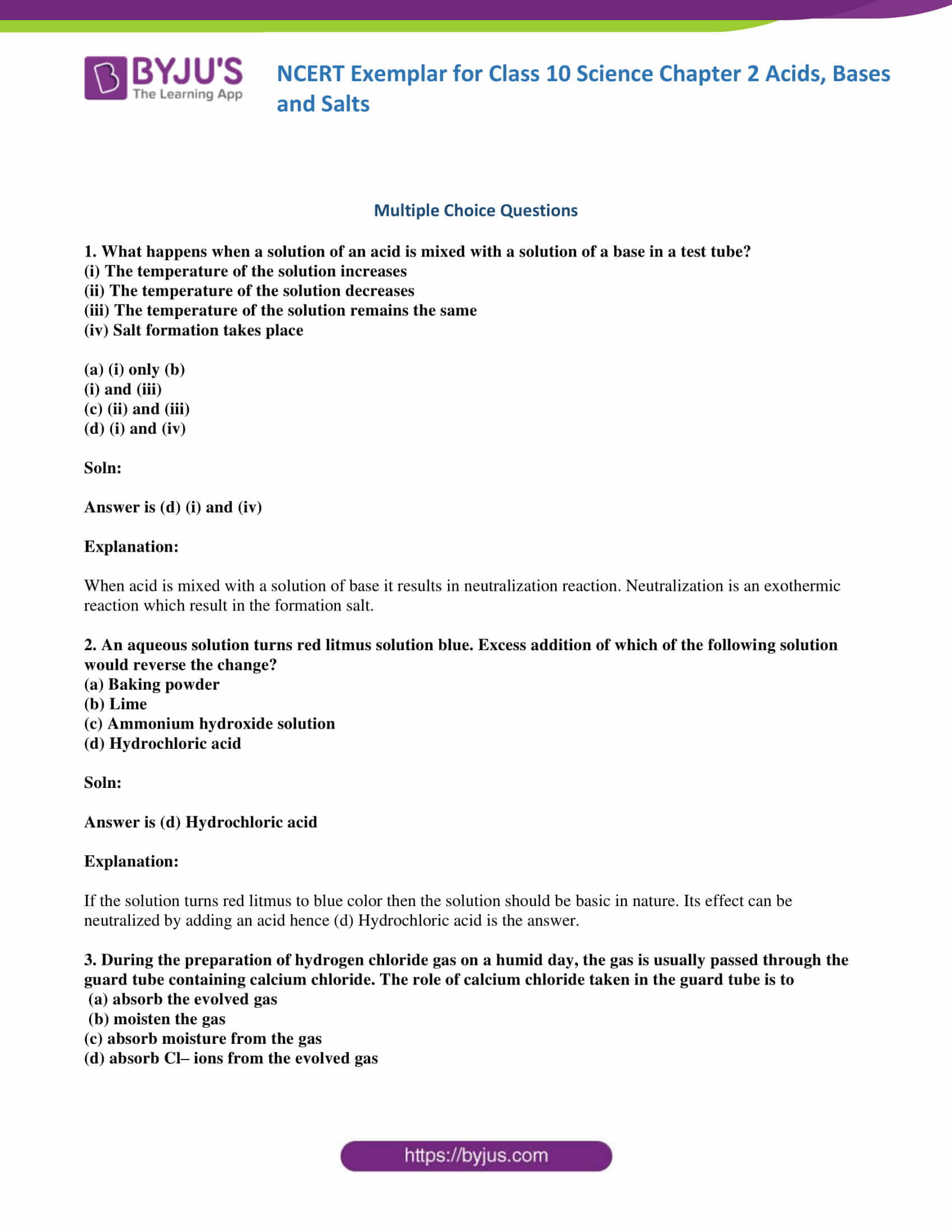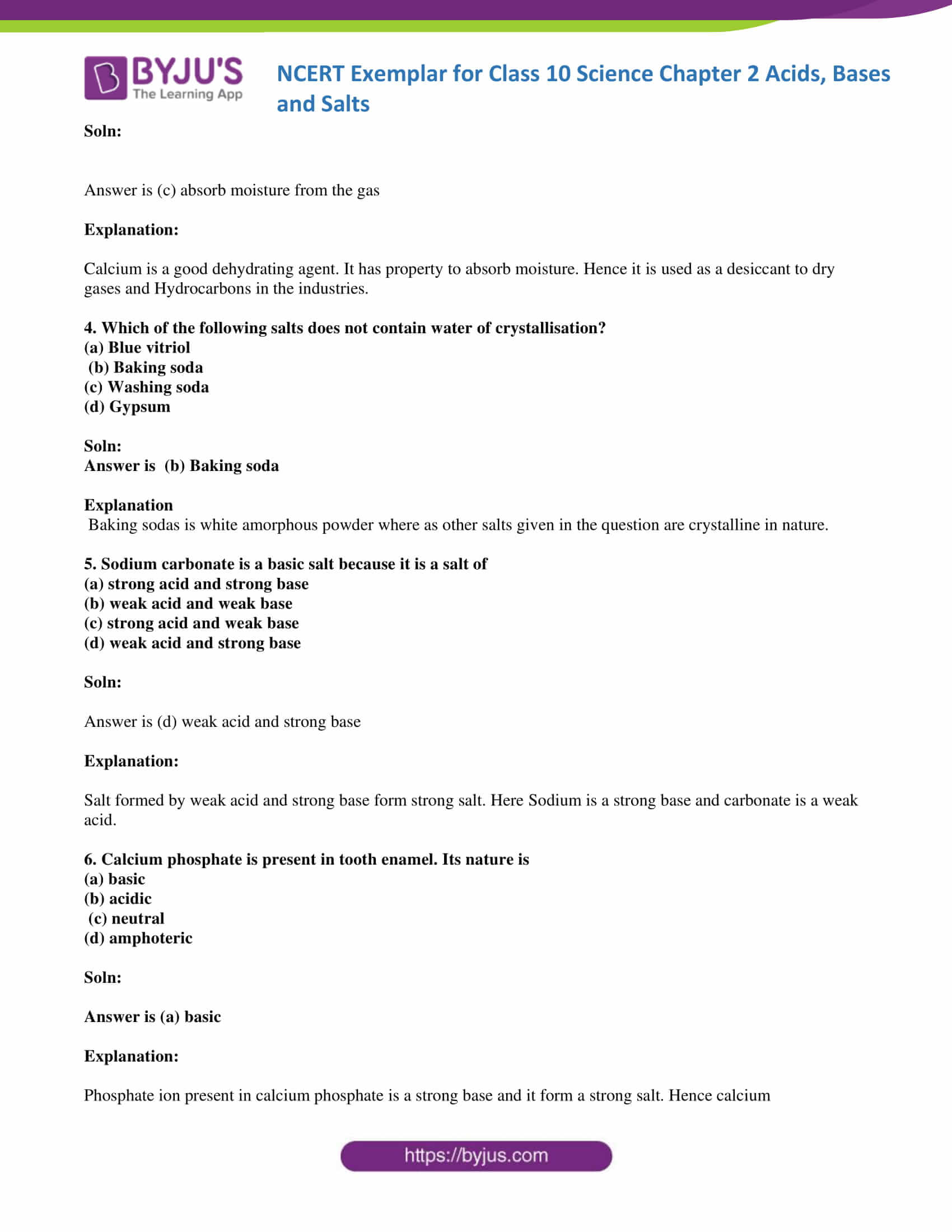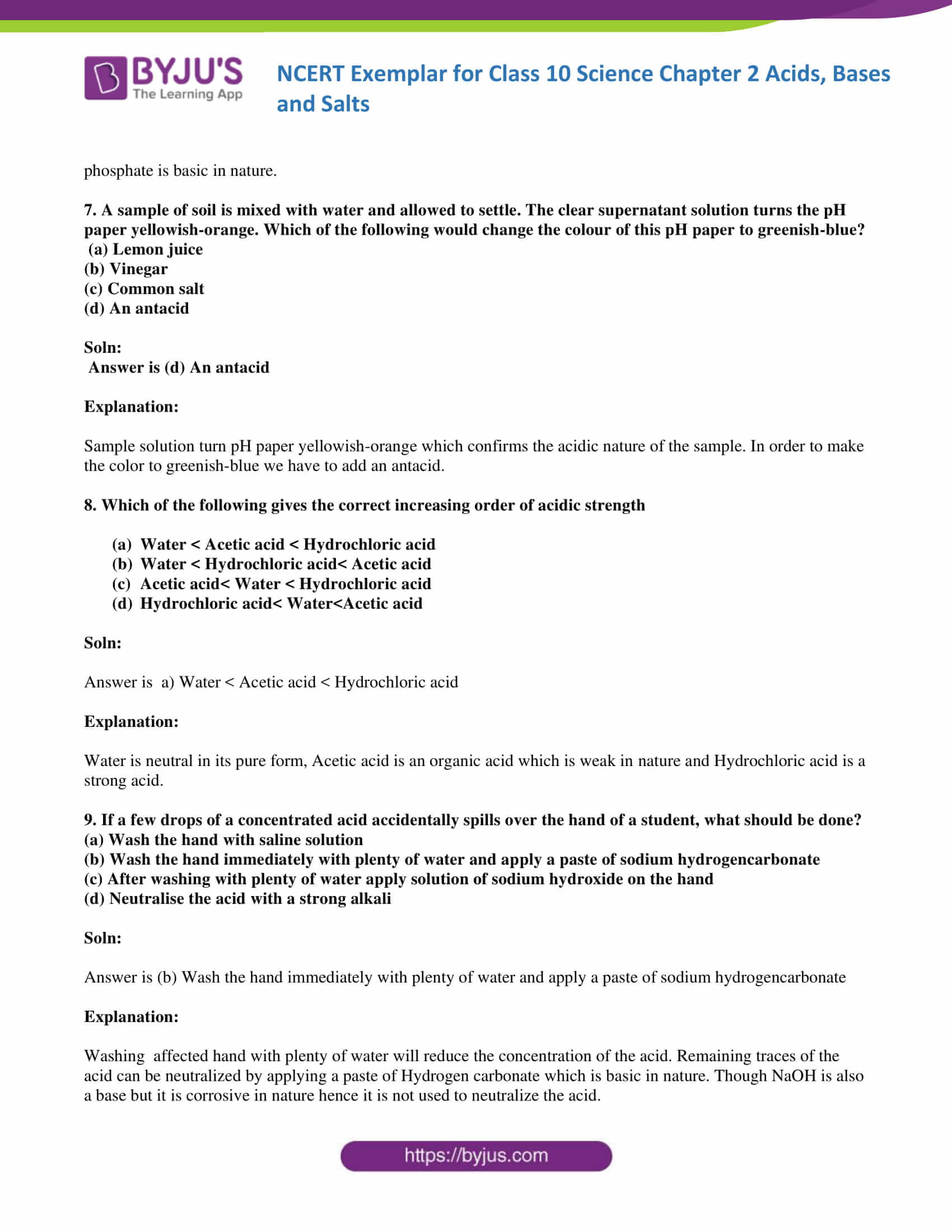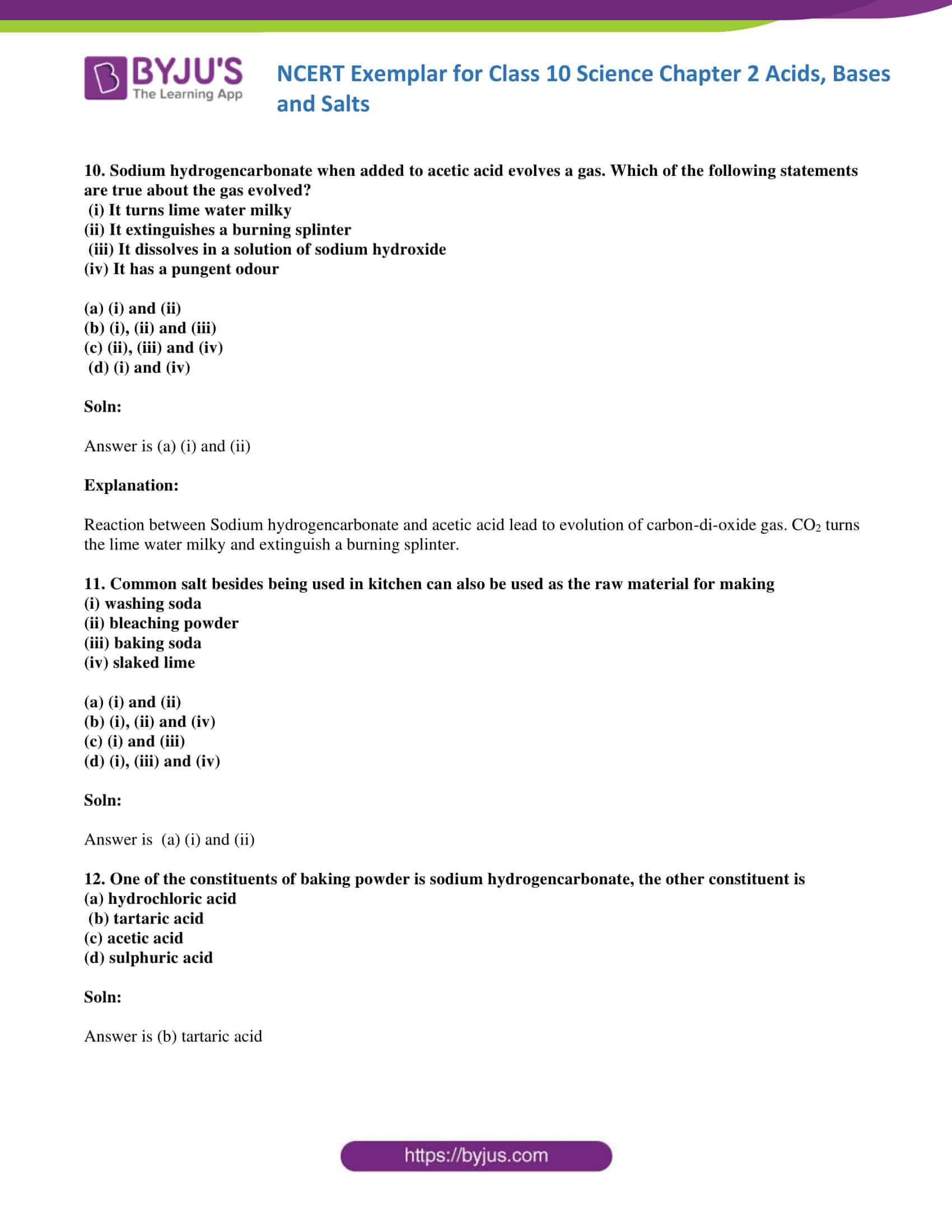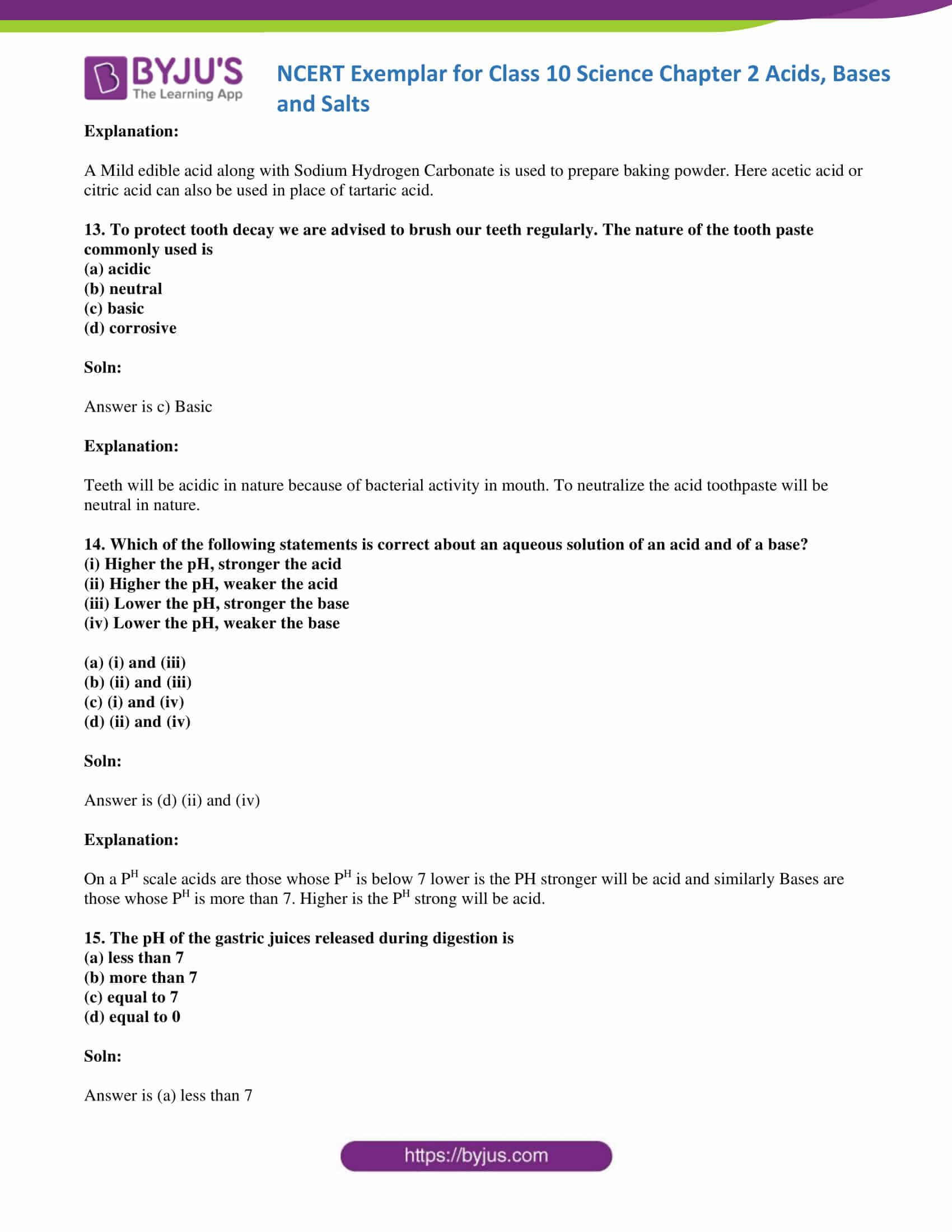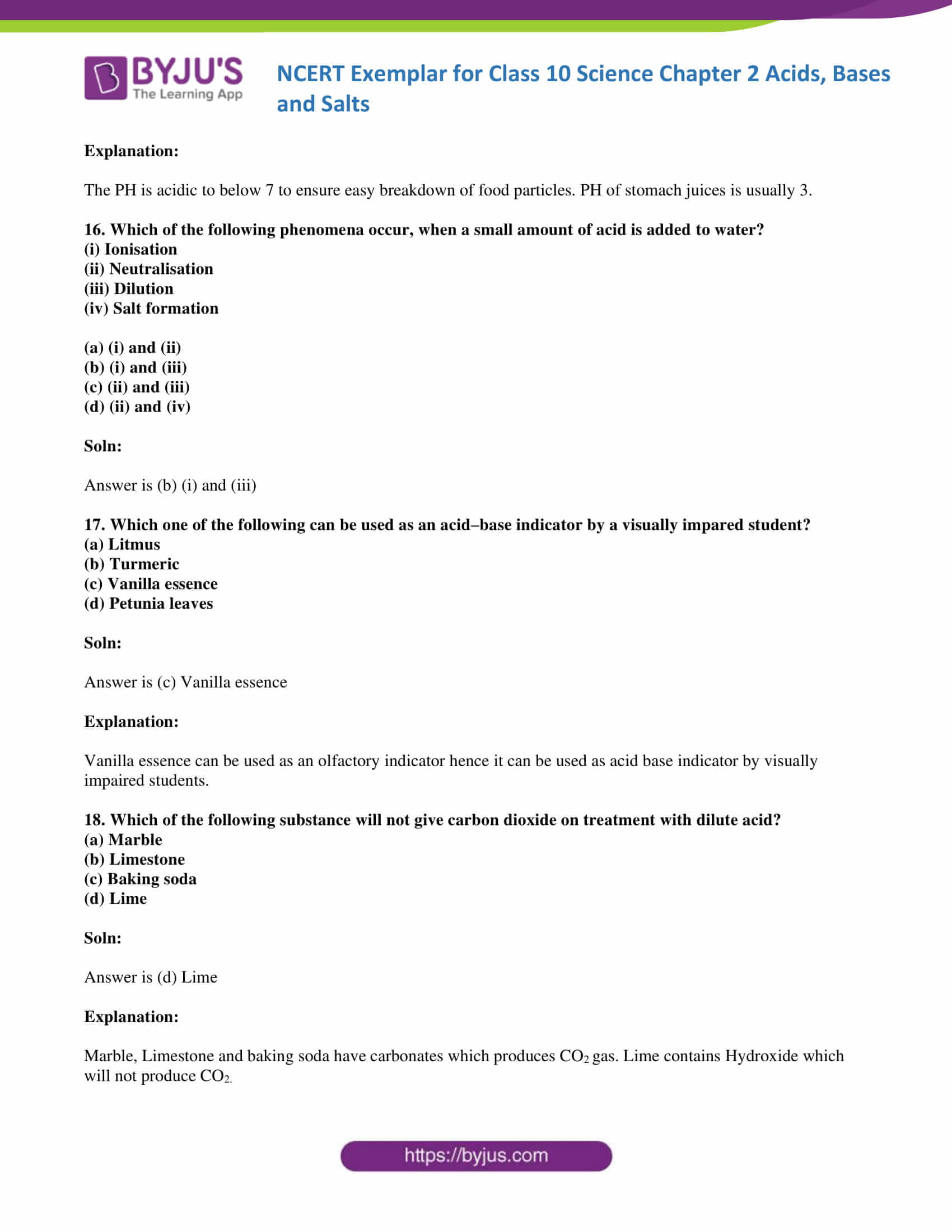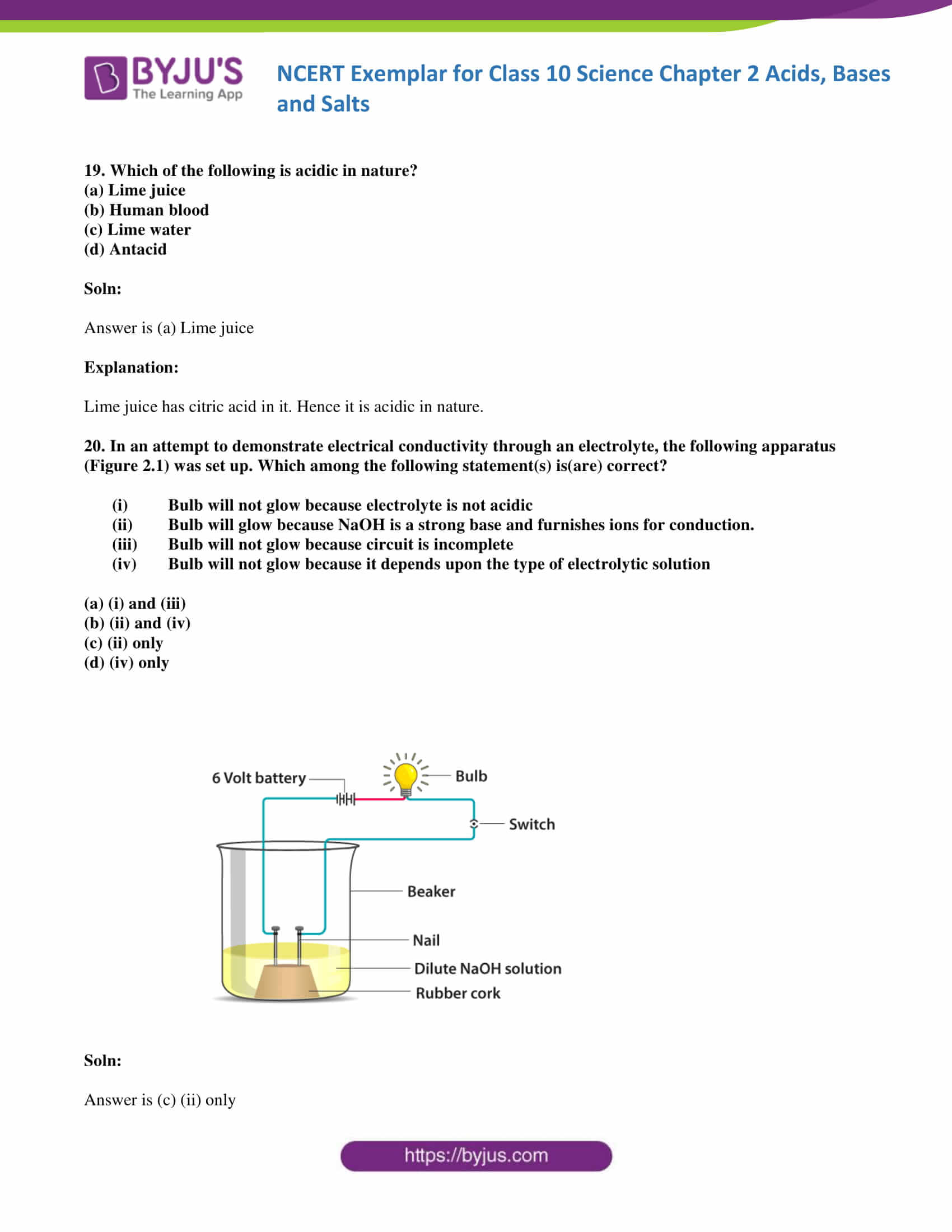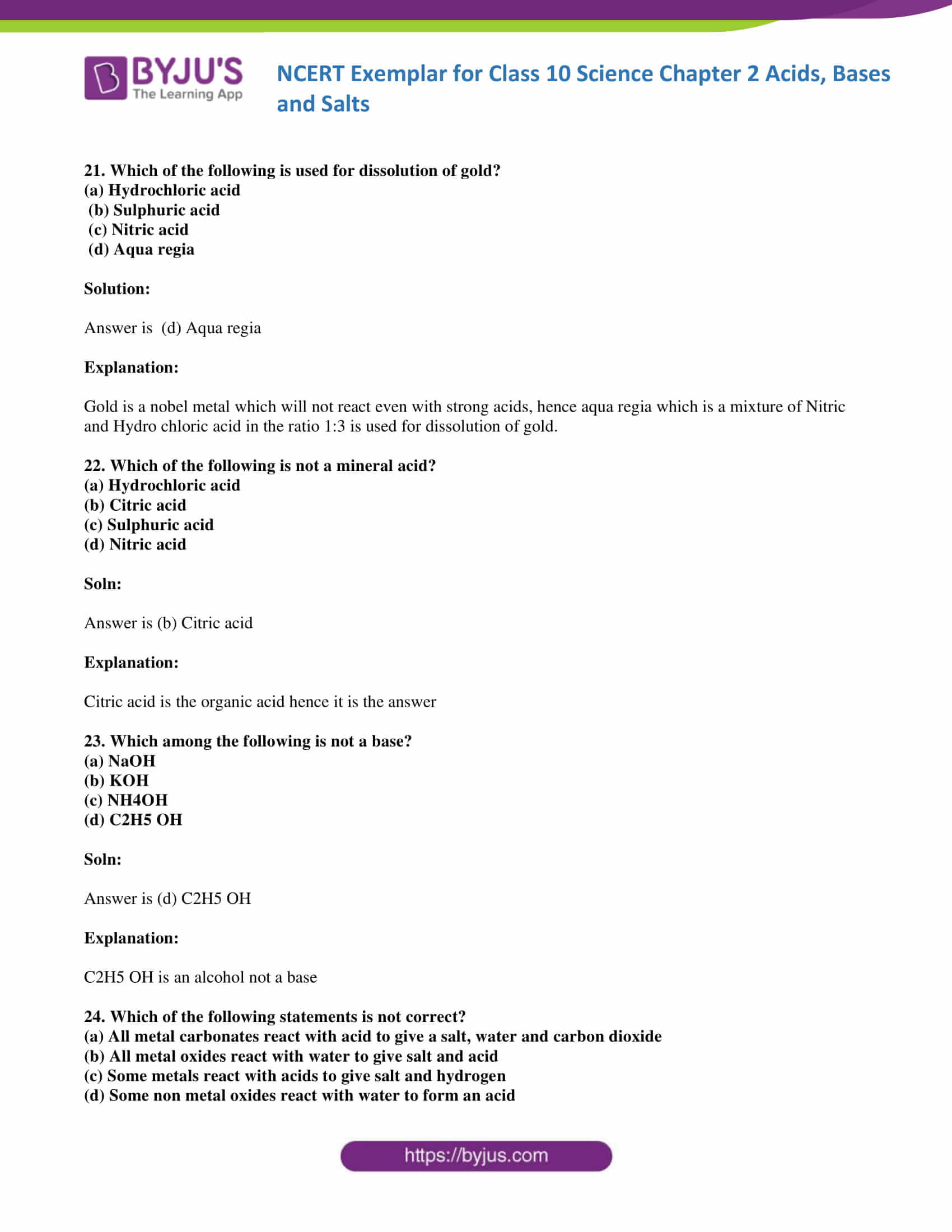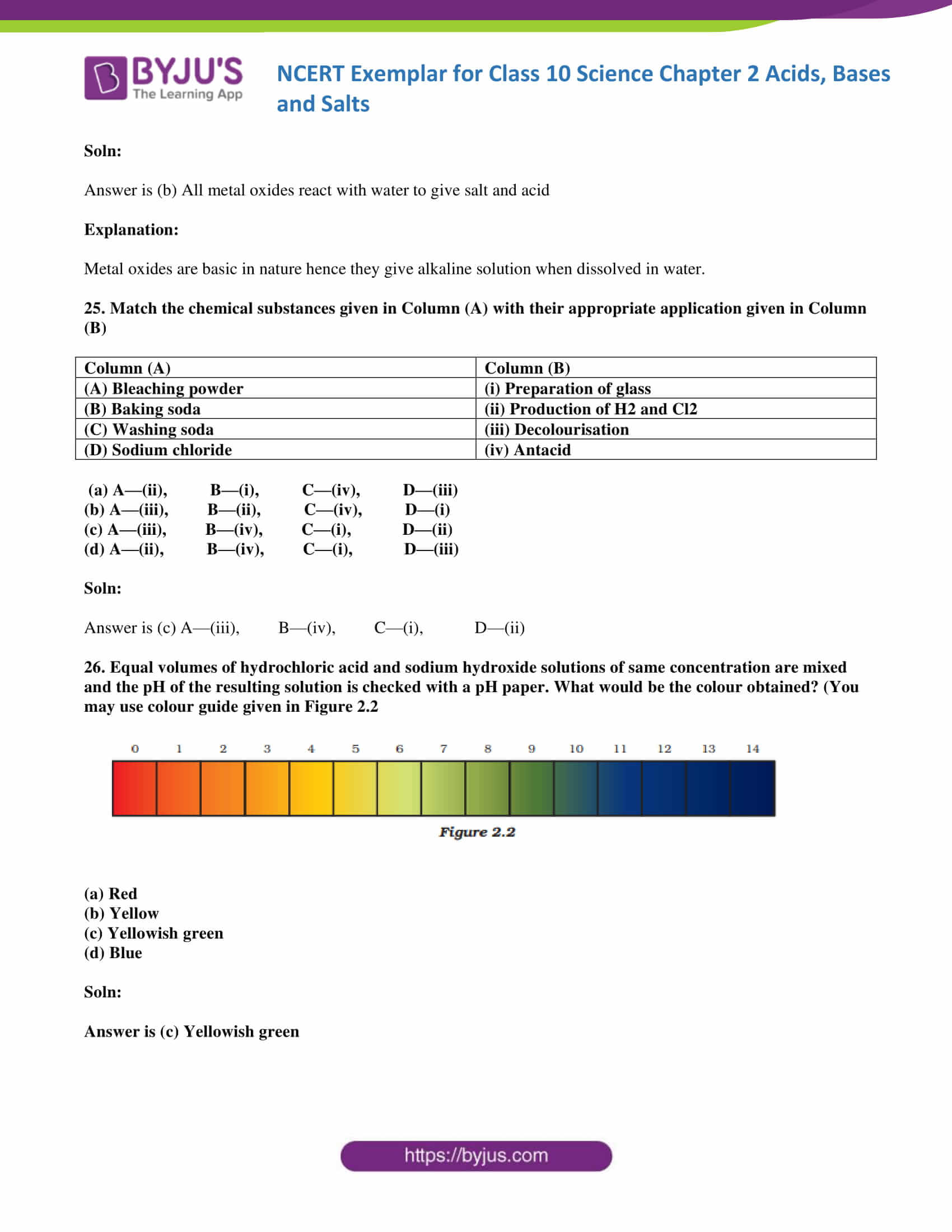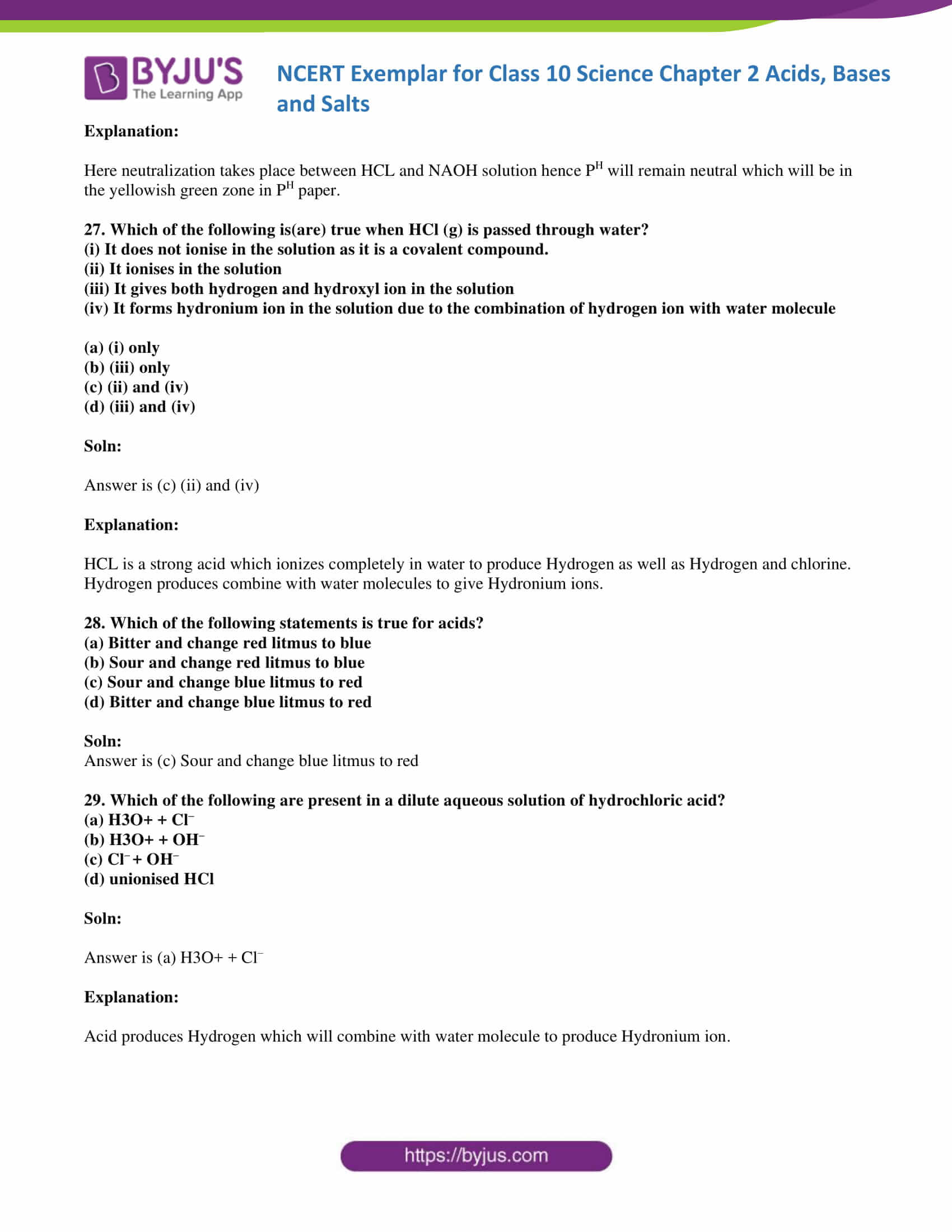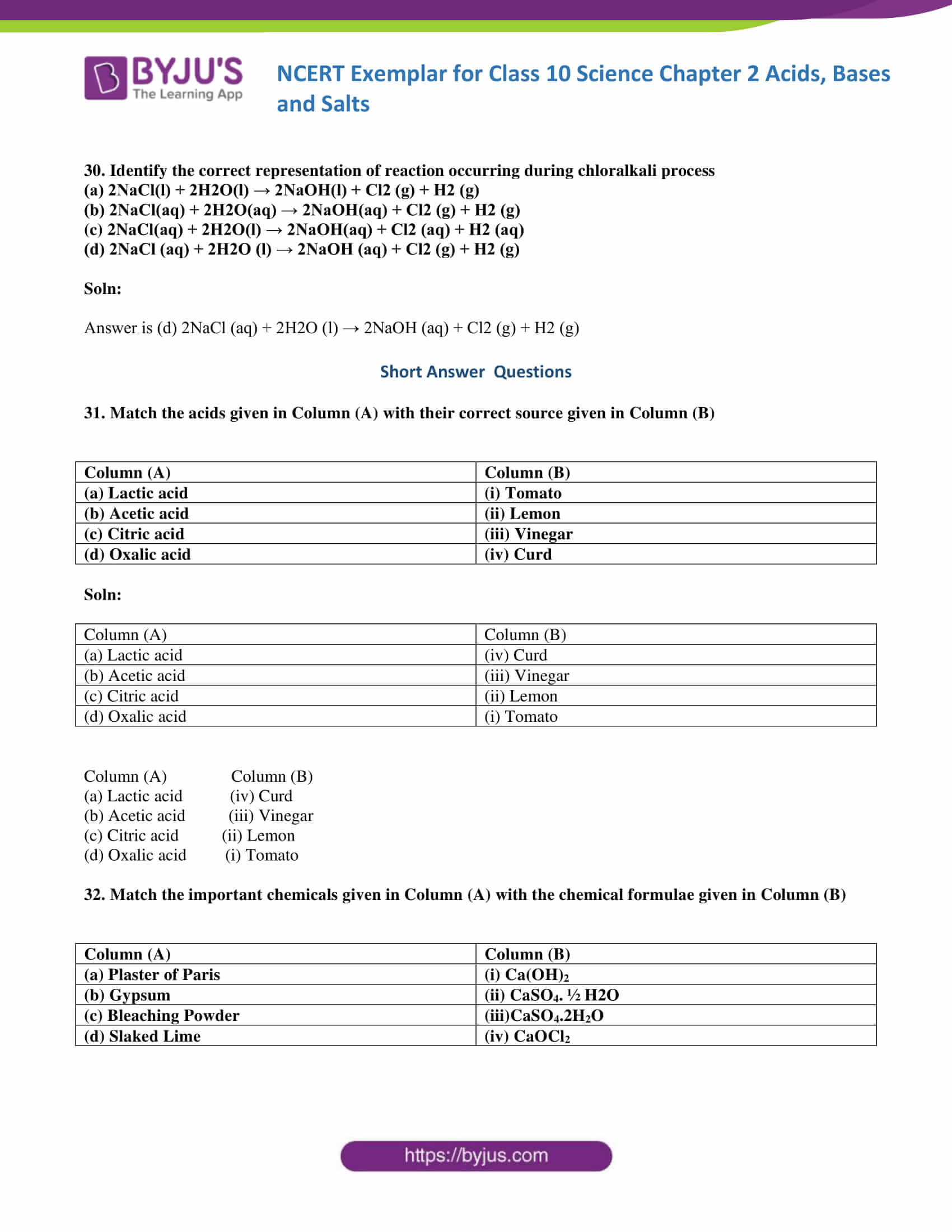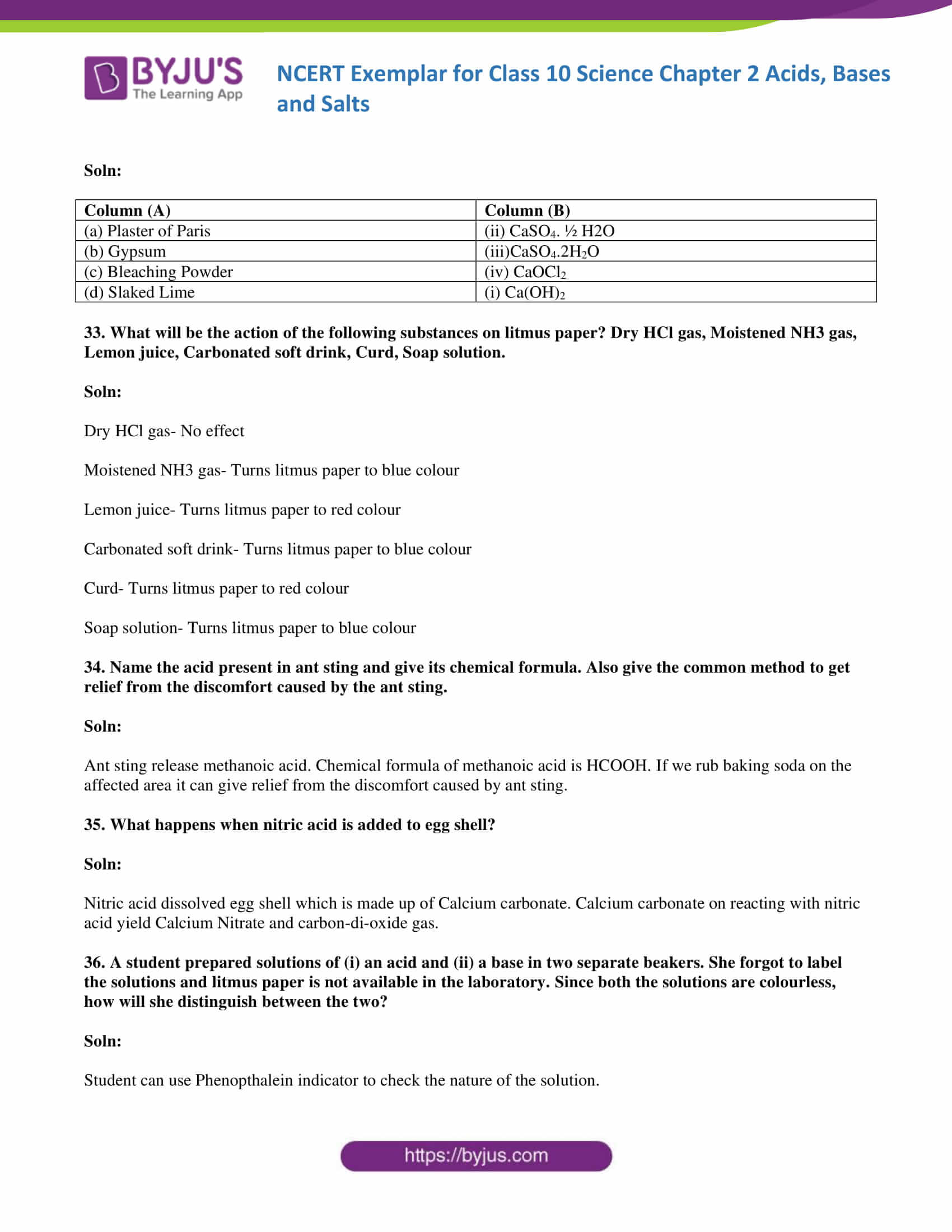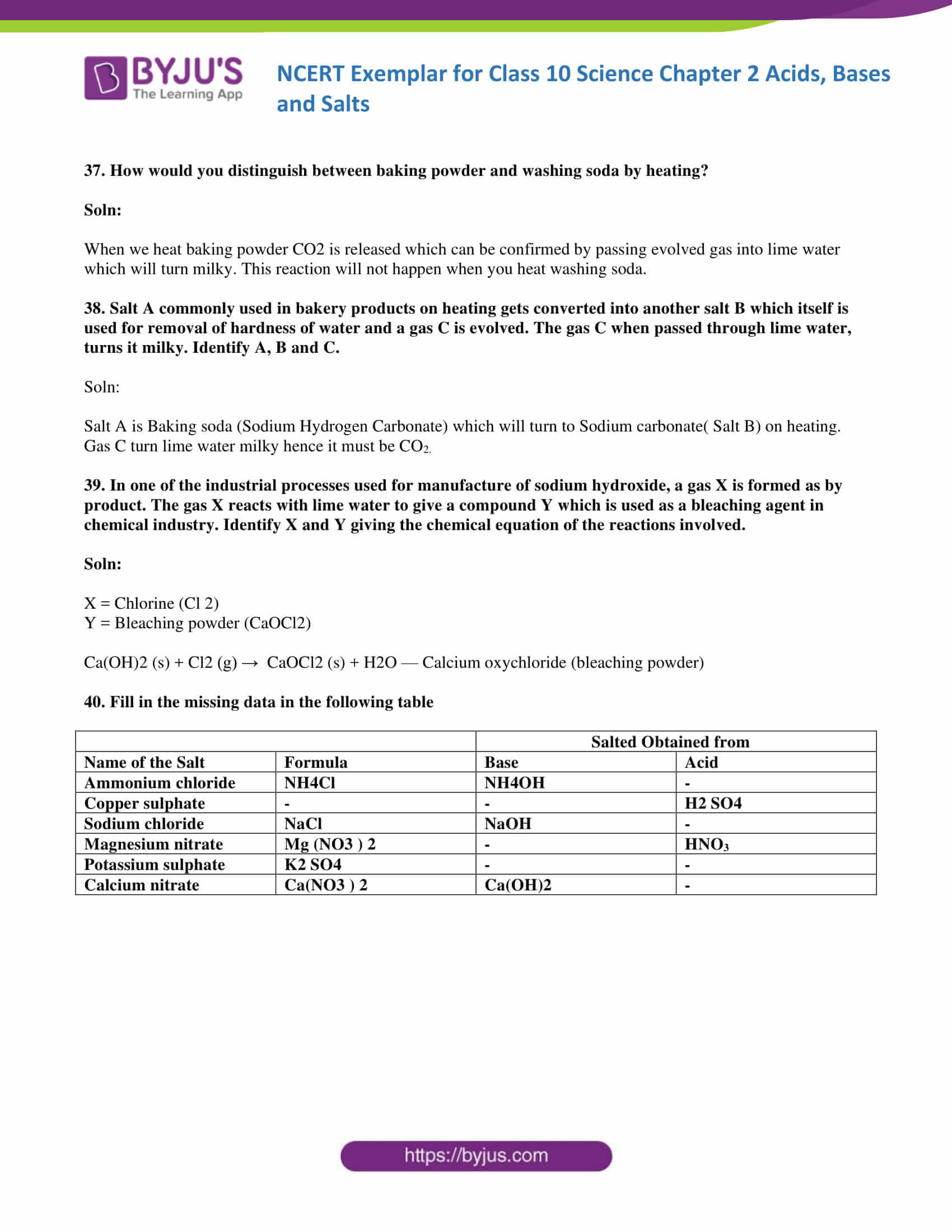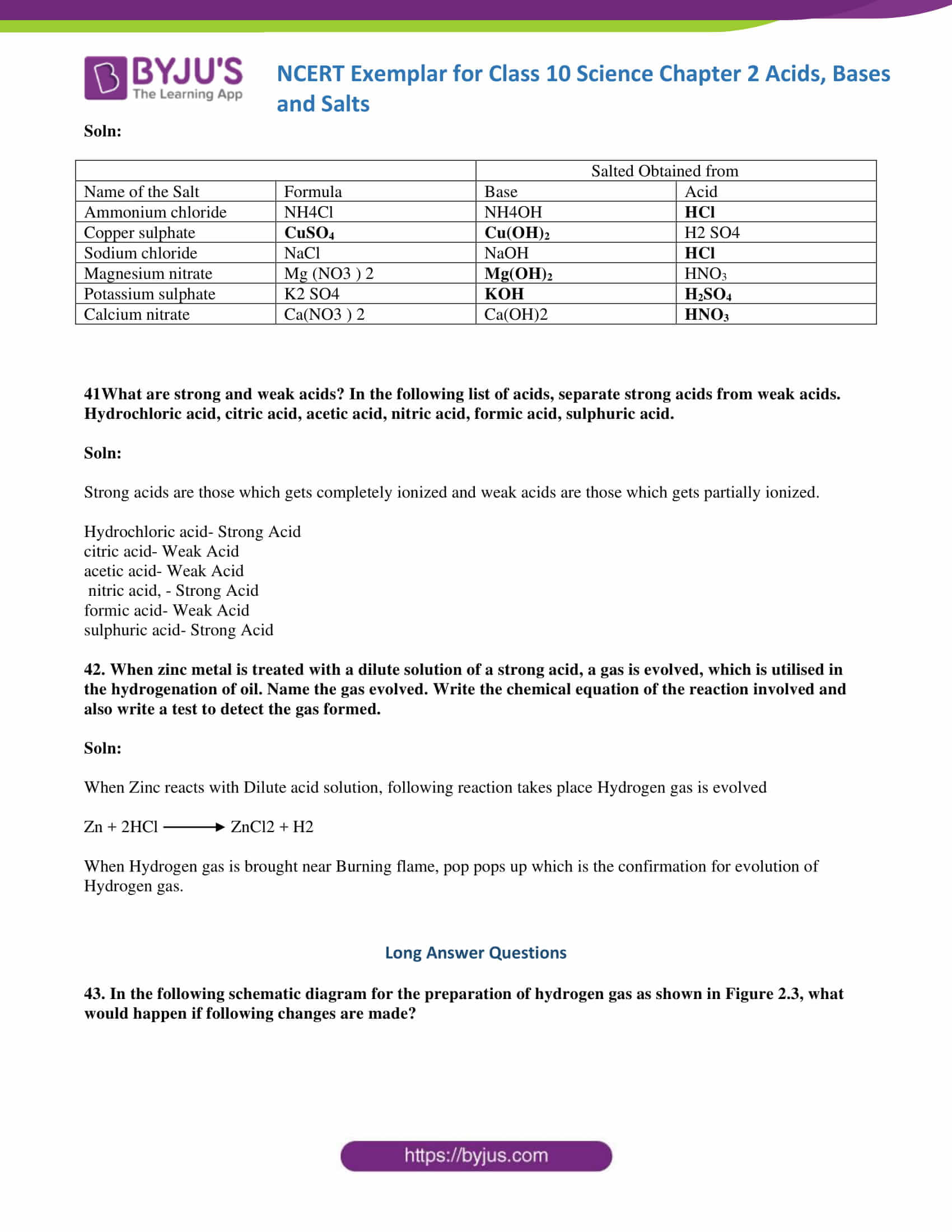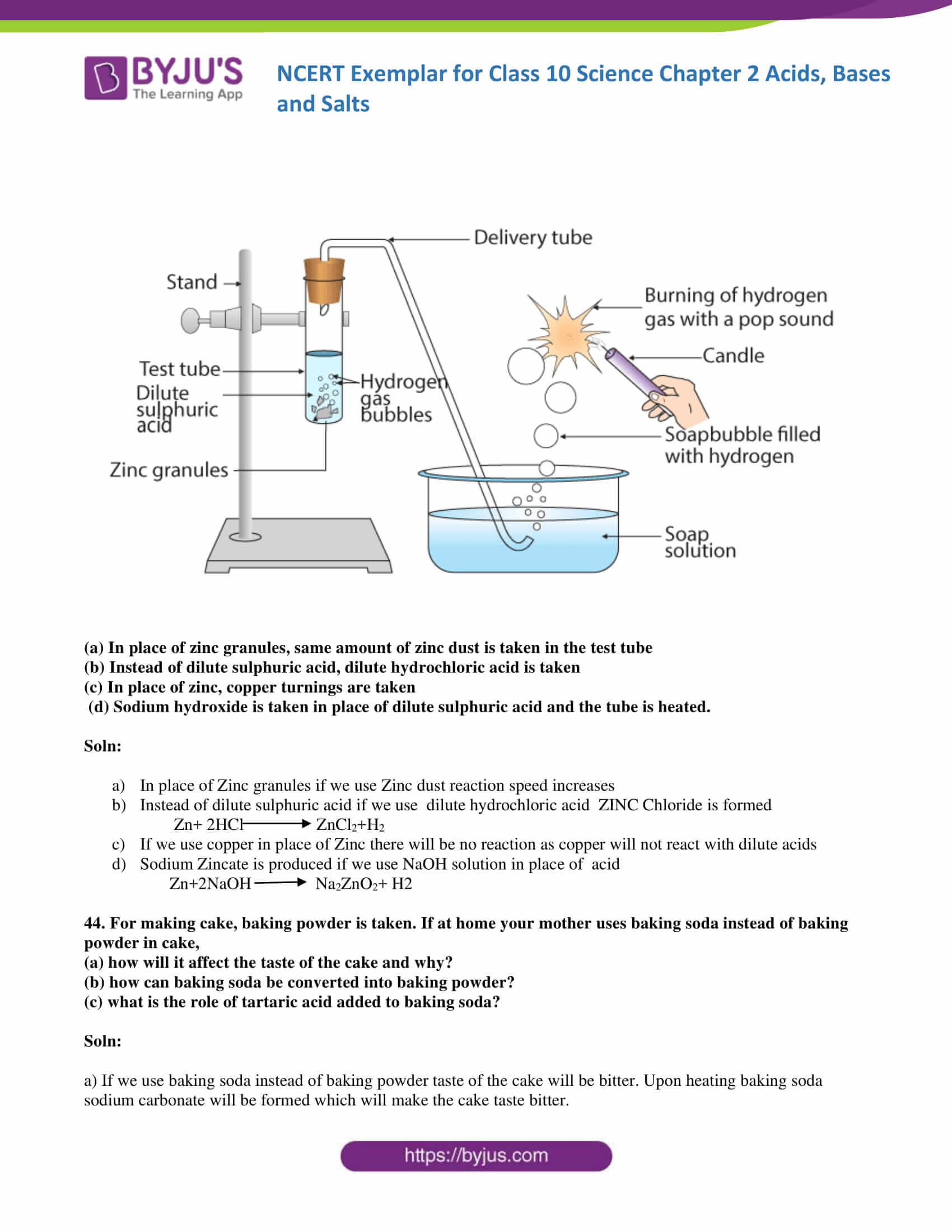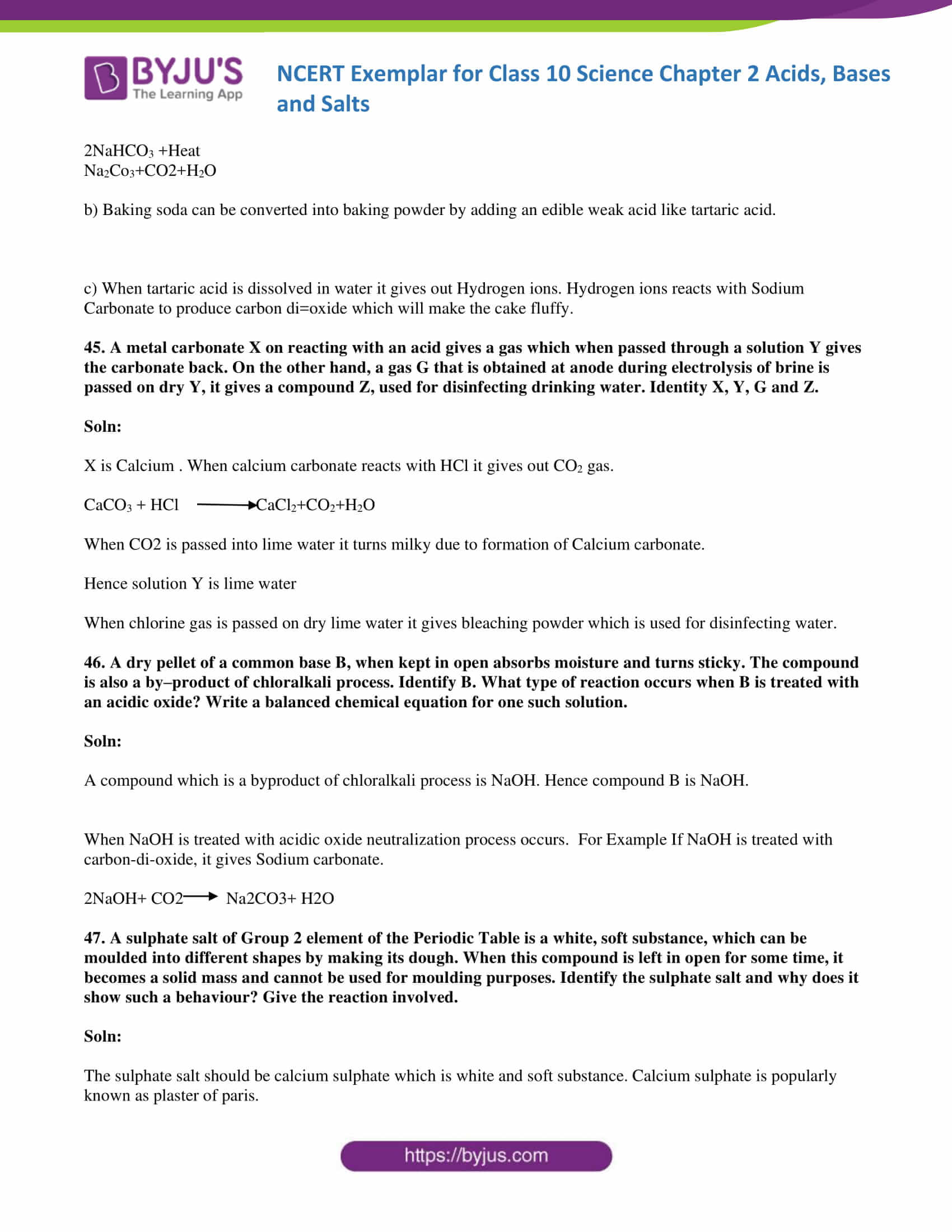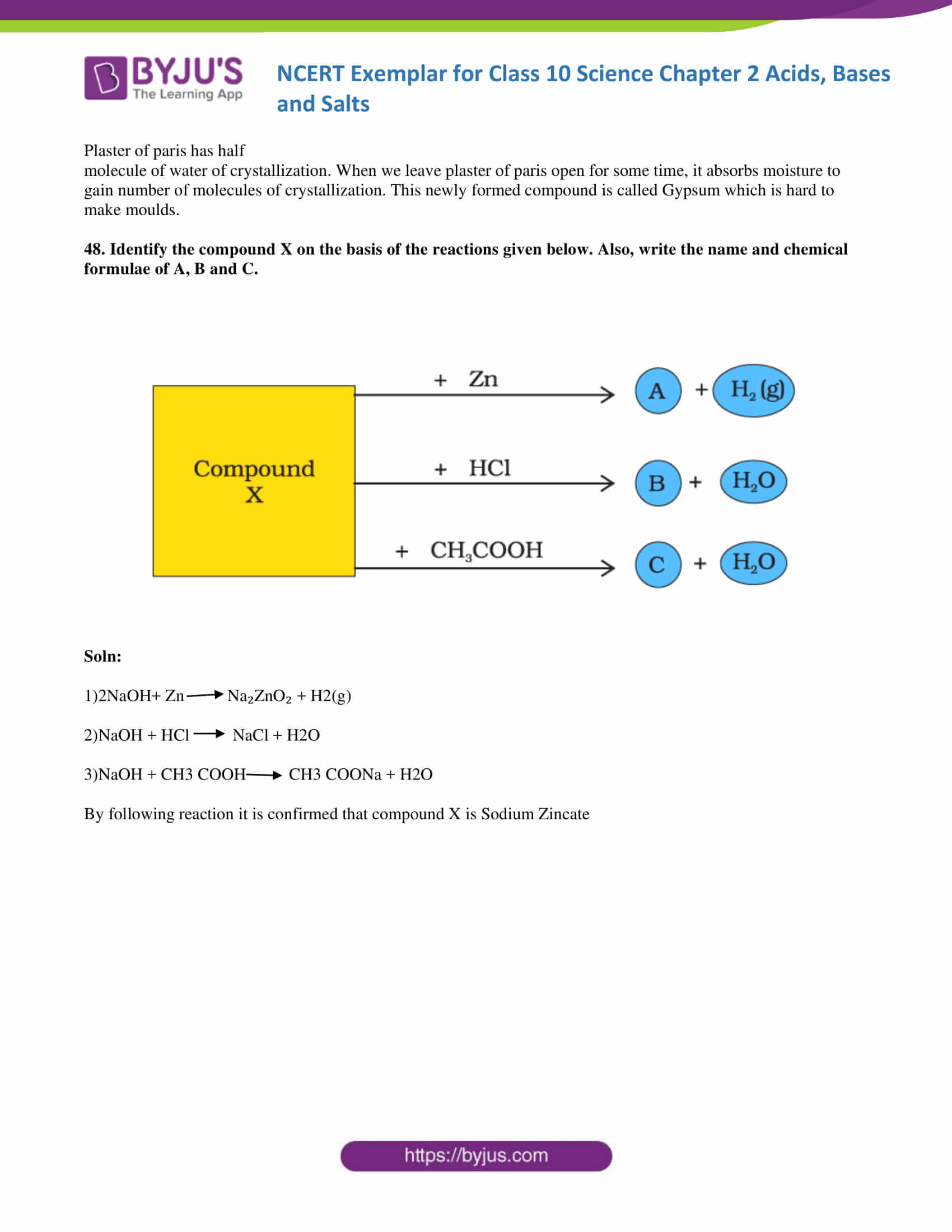 NCERT Exemplar Class 10 Science Acids, Bases and Salts
This exemplar has acid and base questions and answers, acids and bases multiple choice questions and answers, acid-base problems with answers, list of natural indicators of acids and bases, important questions from previous year question papers and sample papers.
In This Chapter students will get the basic knowledge about a chemical reaction, writing and balancing chemical equations, types of chemical reaction, effects of oxidation reactions, explanation about chemical reaction behind corrosion and rancidity.
Students are also advised to solve the previous year question as well as the sample papers. Solving the sample papers and previous year papers will also help them to know the exam pattern as well as the marking scheme.
Important Topics of Chapter 2 acid, bases and salts
Understanding the chemical properties of bases and acids

How do acids and bases react with metals?.

How do metal carbonates and metal hydrogen carbonates react with acids?

How do acids and bases react with each other?

The reaction of metallic oxides with acids

The reaction of non – metallic oxide with base

What do all acids and all bases have in common?

What happens to an acid or base in a water solution?

How strong are Acid or base solutions?

Importance of pH in everyday life

More about Salts

Family of salts

pH of salts

Chemicals from common salt
Acids Bases and salts are very important for we use many of them in our daily lives. In order to handle them properly, it is very important to gain knowledge of acids, bases and salts. To guide you in gaining adequate knowledge on this Chapter, BYJU'S brought NCERT exemplars.
Along with NCERT exemplar solutions find notes, question papers, sample papers, NCERT solutions and study materials for all the subjects and classes. To get access to all the study resource provided by us, register with BYJU'S or download BYJU'S learning App.
Also Read