NCERT Exemplar Class 10 Science Chapter 6 Life Processes is premier study material that is required for the students to score good marks in class 10 CBSE board examinations and to avoid difficulty in understanding the concepts to be taught in higher secondary and graduation courses.
Life processes class 10 exemplar provided here consists of life processes class 10 MCQ, life processes class 10 fill in the blanks, practice questions on life processes, value based questions on life processes class 10, previous year CBSE questions on life processes class 10, worksheets tips and tricks.
Class 10 Science Chapter 6 mainly deals with the maintenance processes in living organisms. In this chapter, students will learn to identify vital life processes, understand different types of nutrition as well as explain the respiratory organs and its mechanism, excretion, digestion, etc. In order to make learning more fun and easy at the same time we are providing NCERT exemplar for class 10 science chapter 6 – life processes here.
Take a glimpse of class 10 science chapter 6 NCERT exemplar PDF below.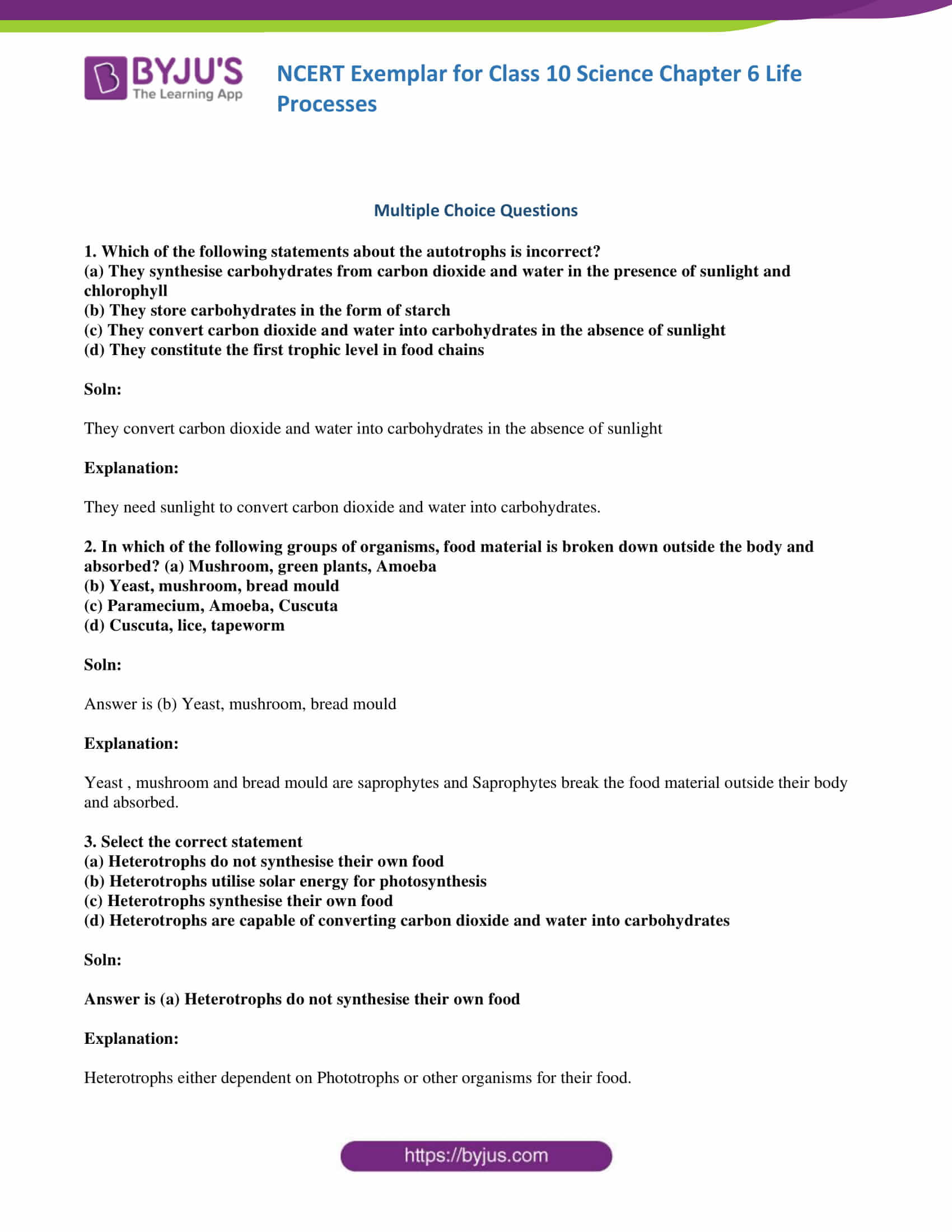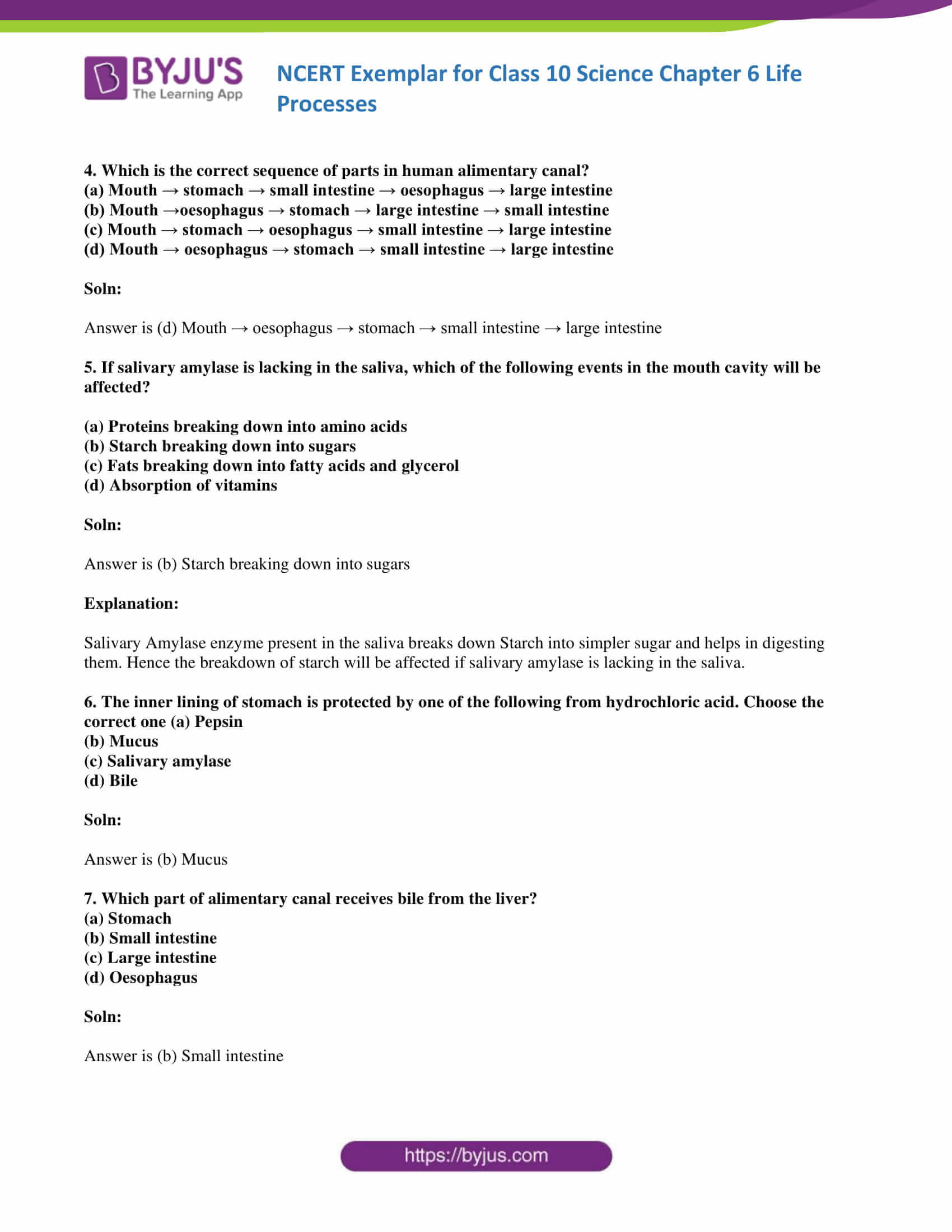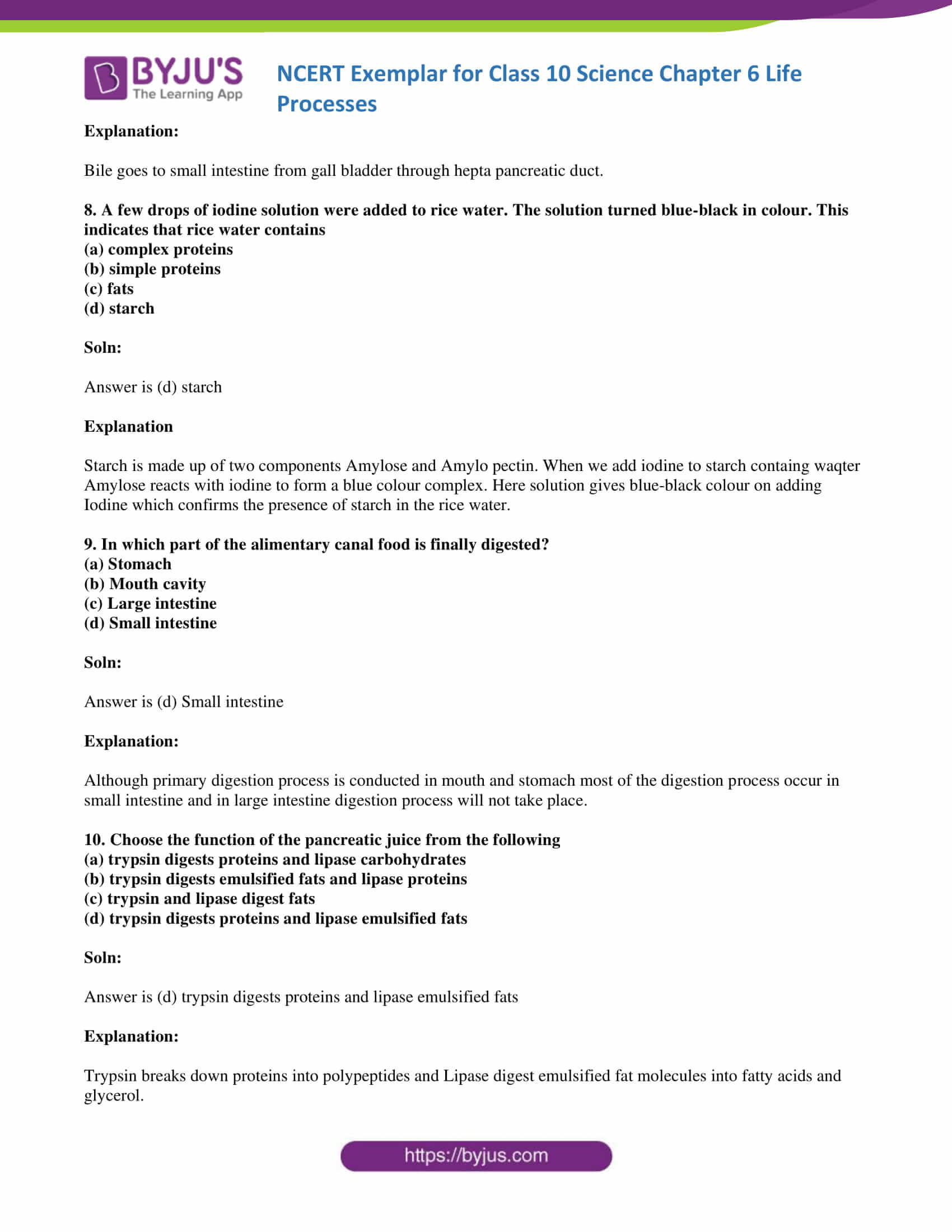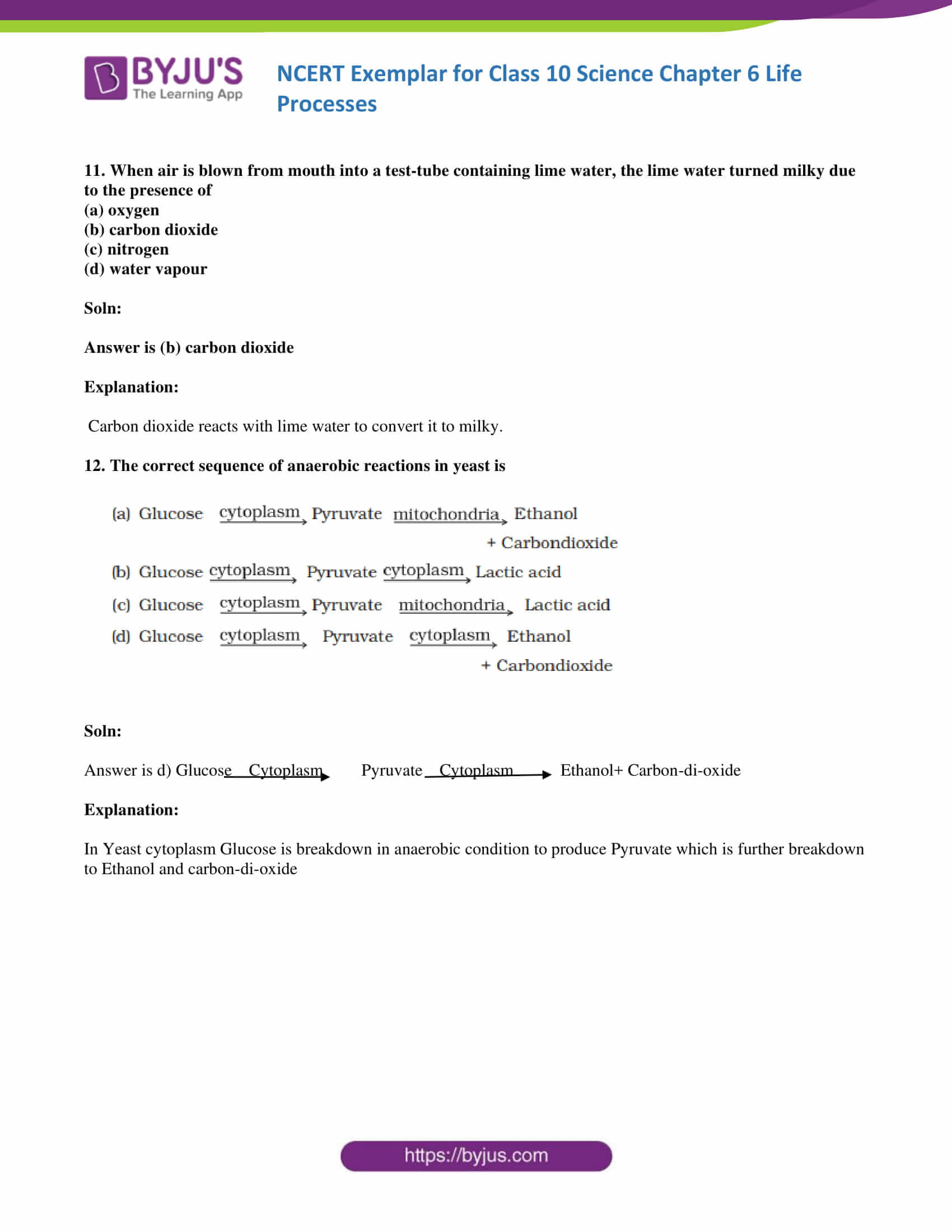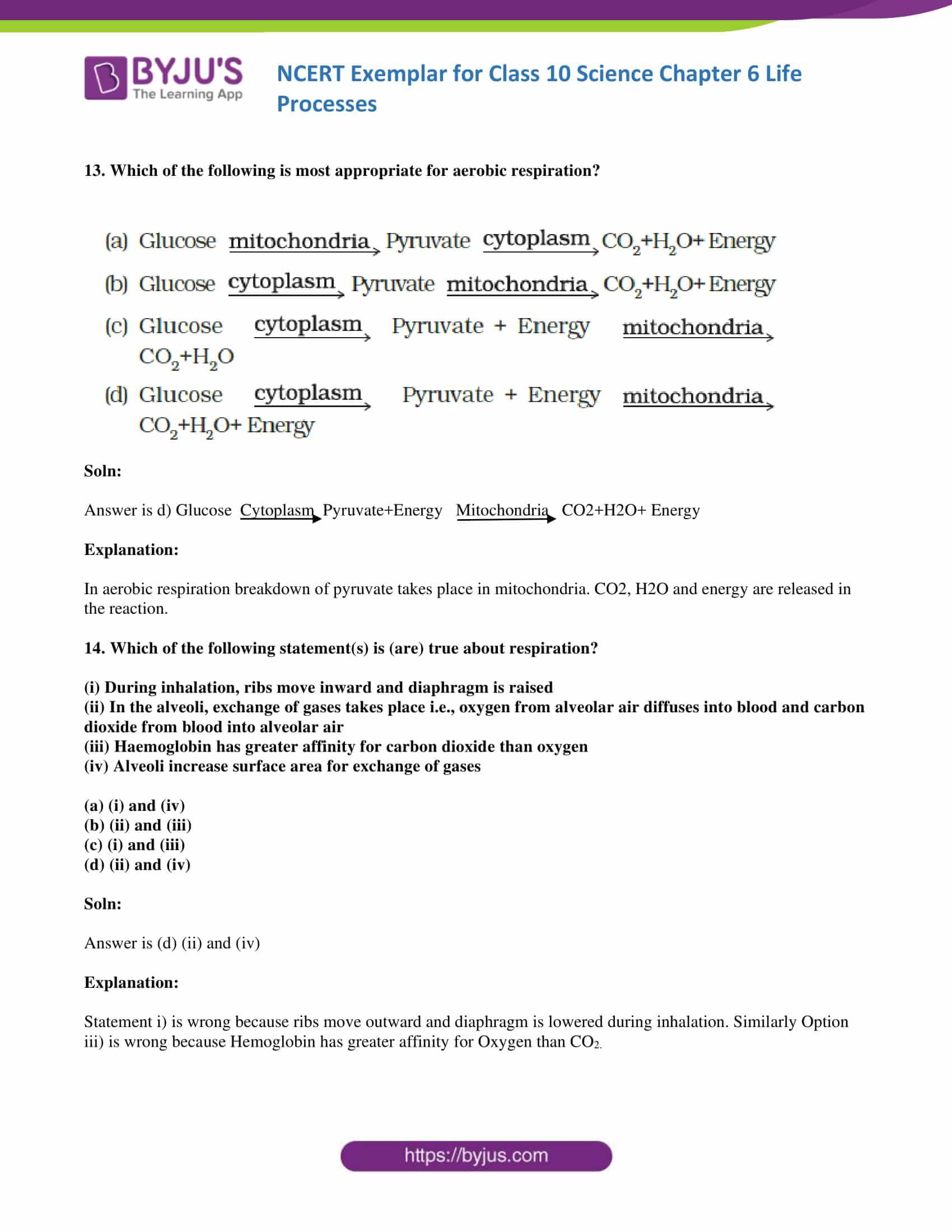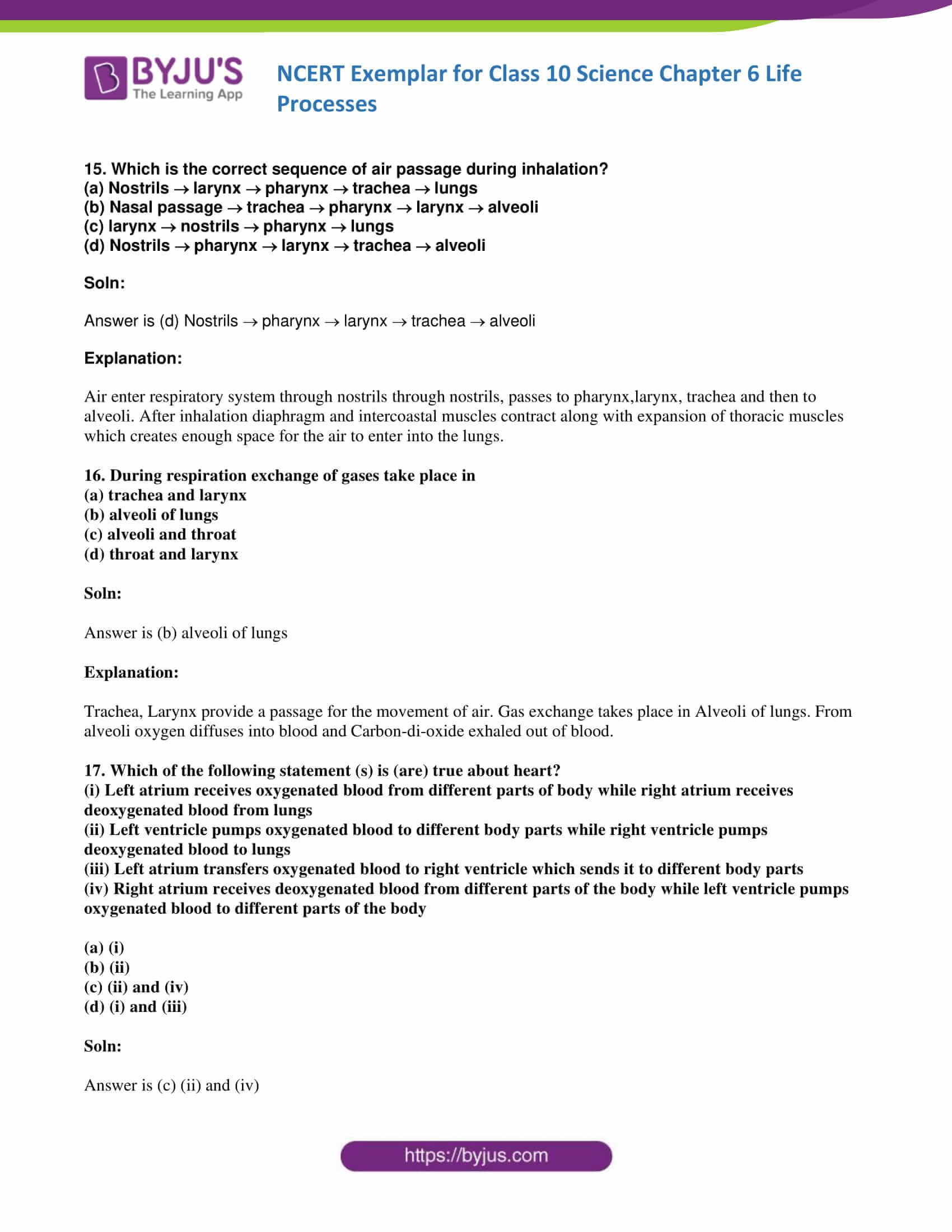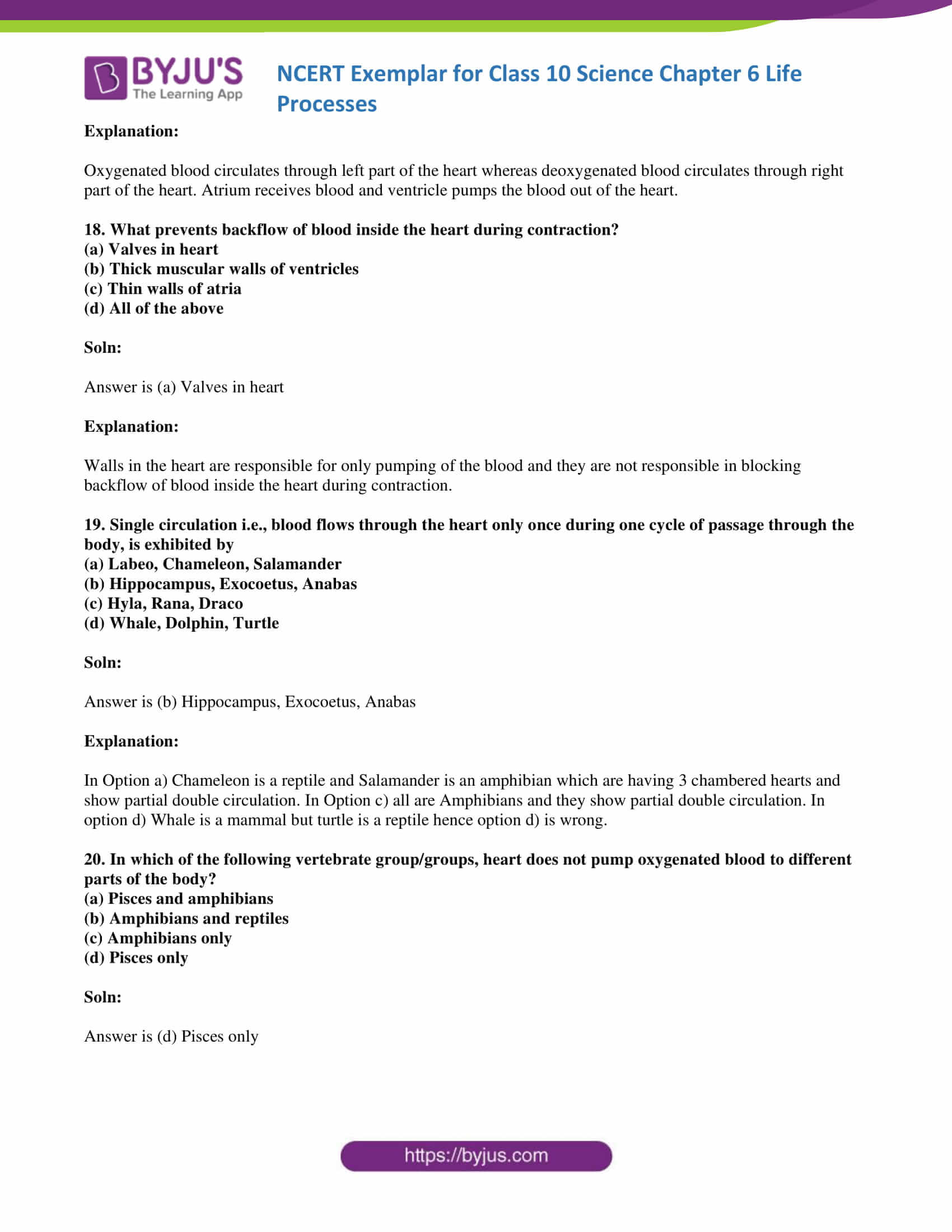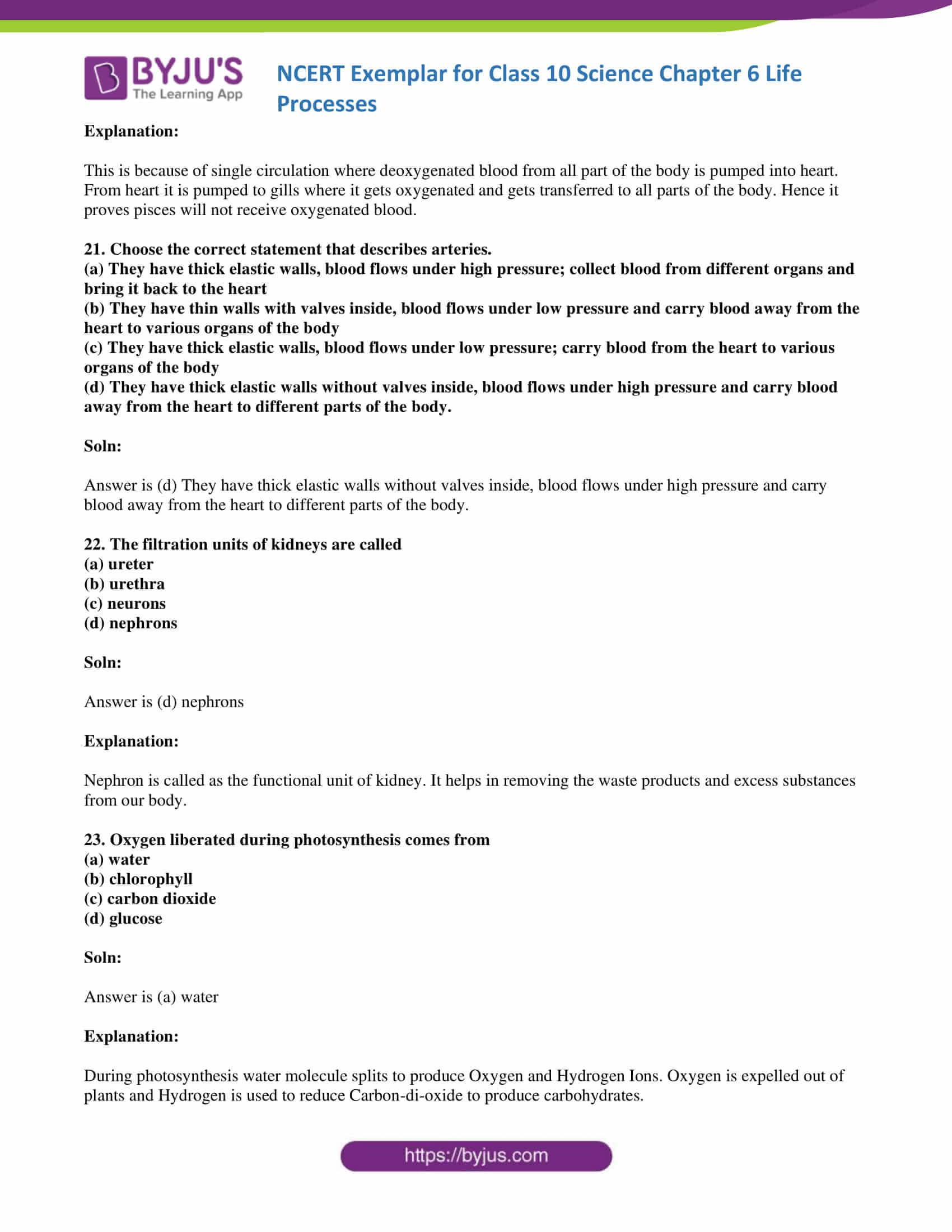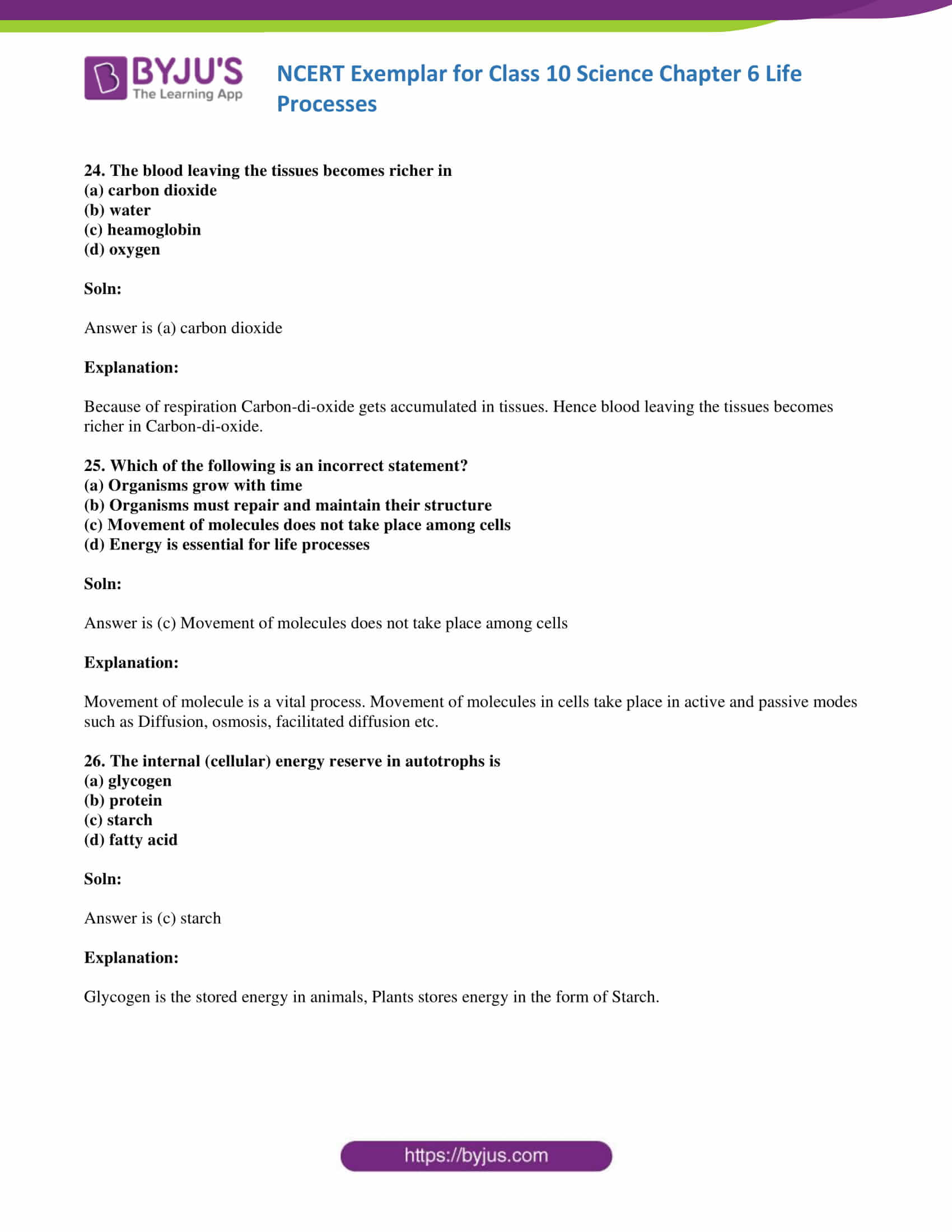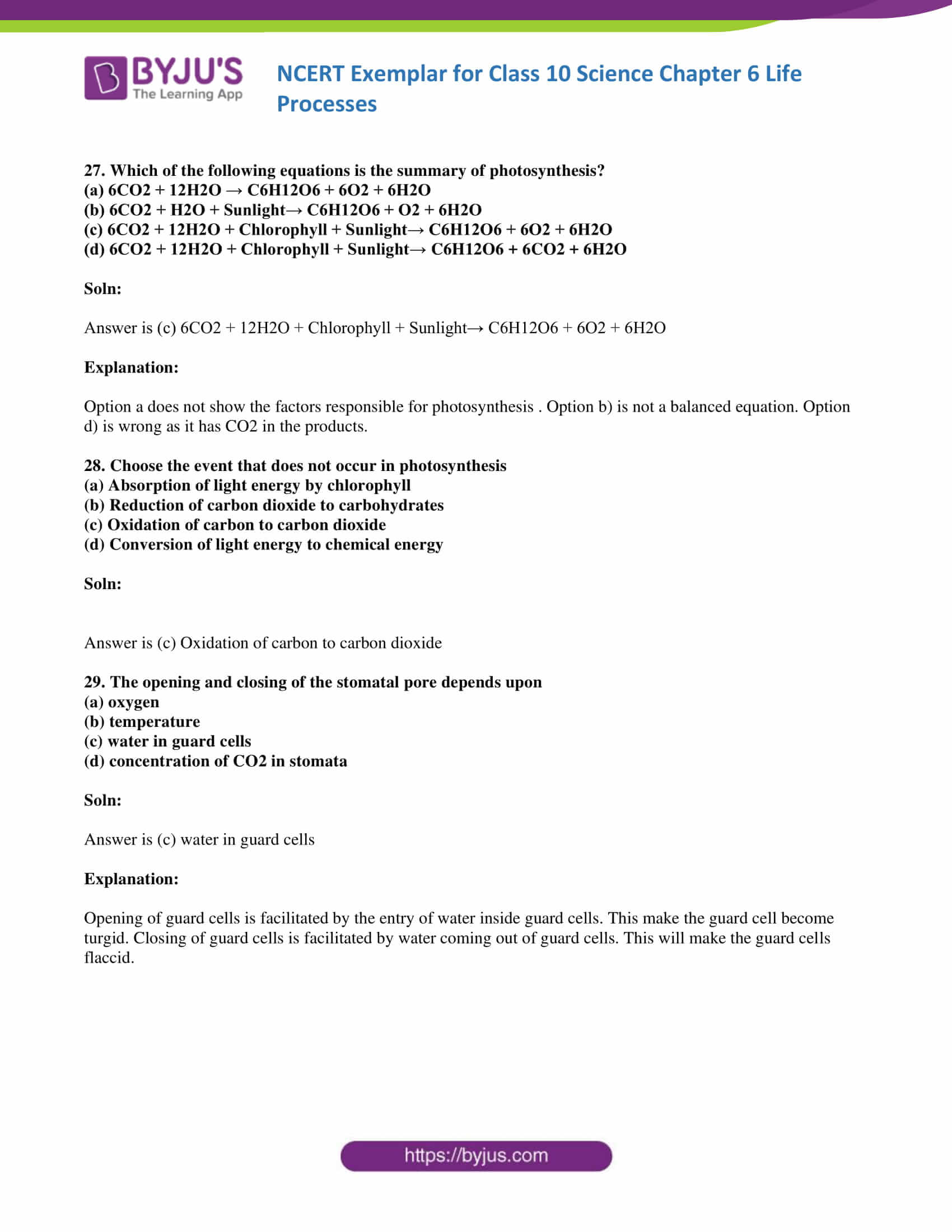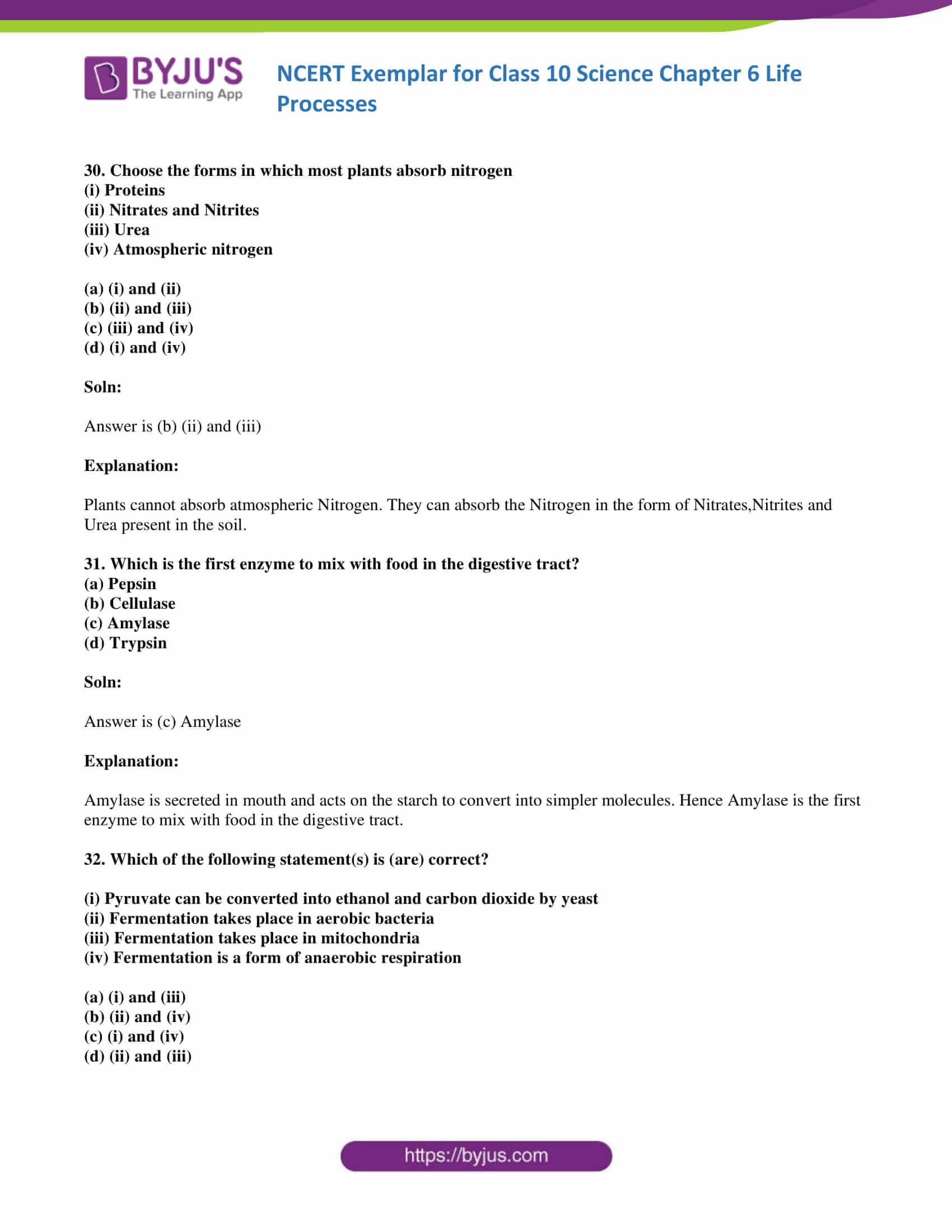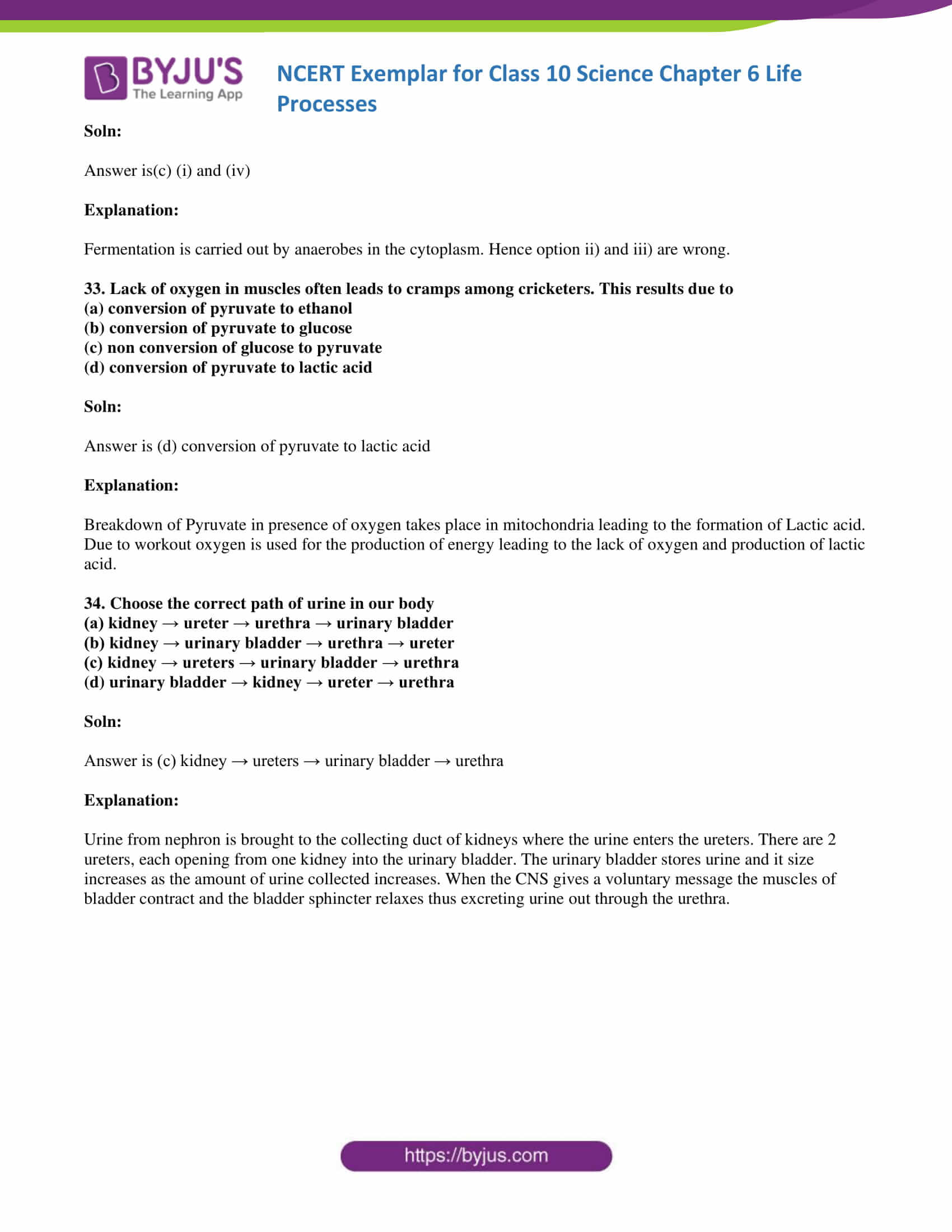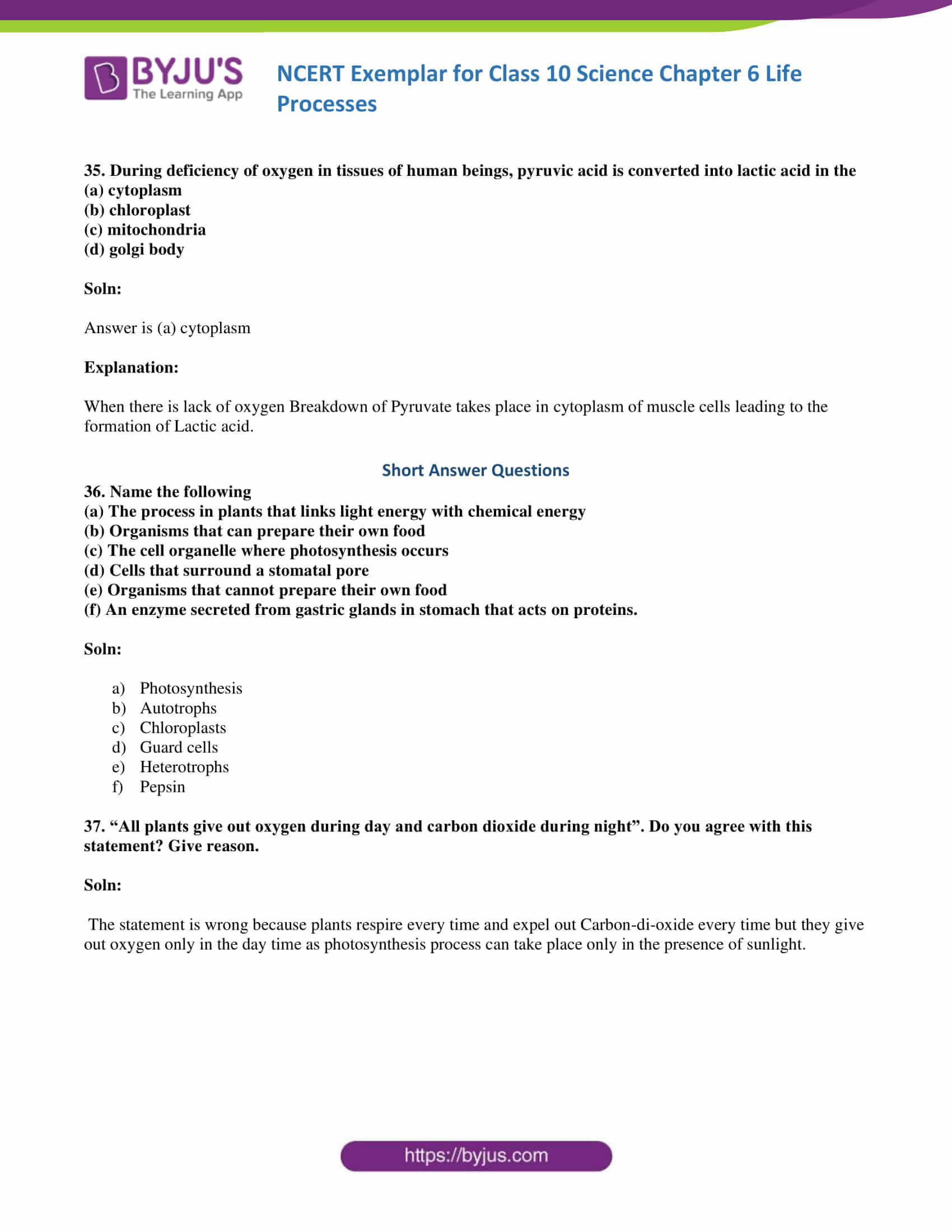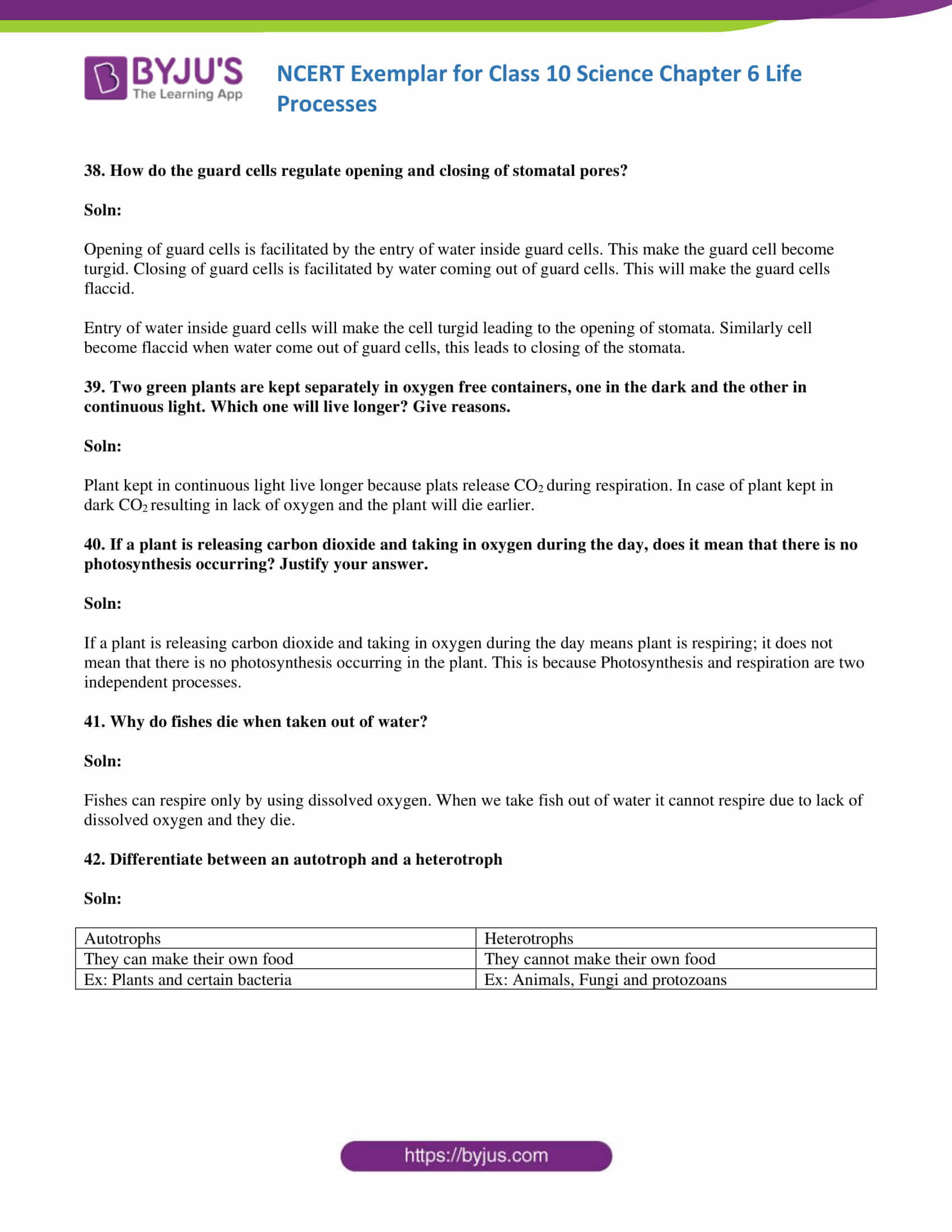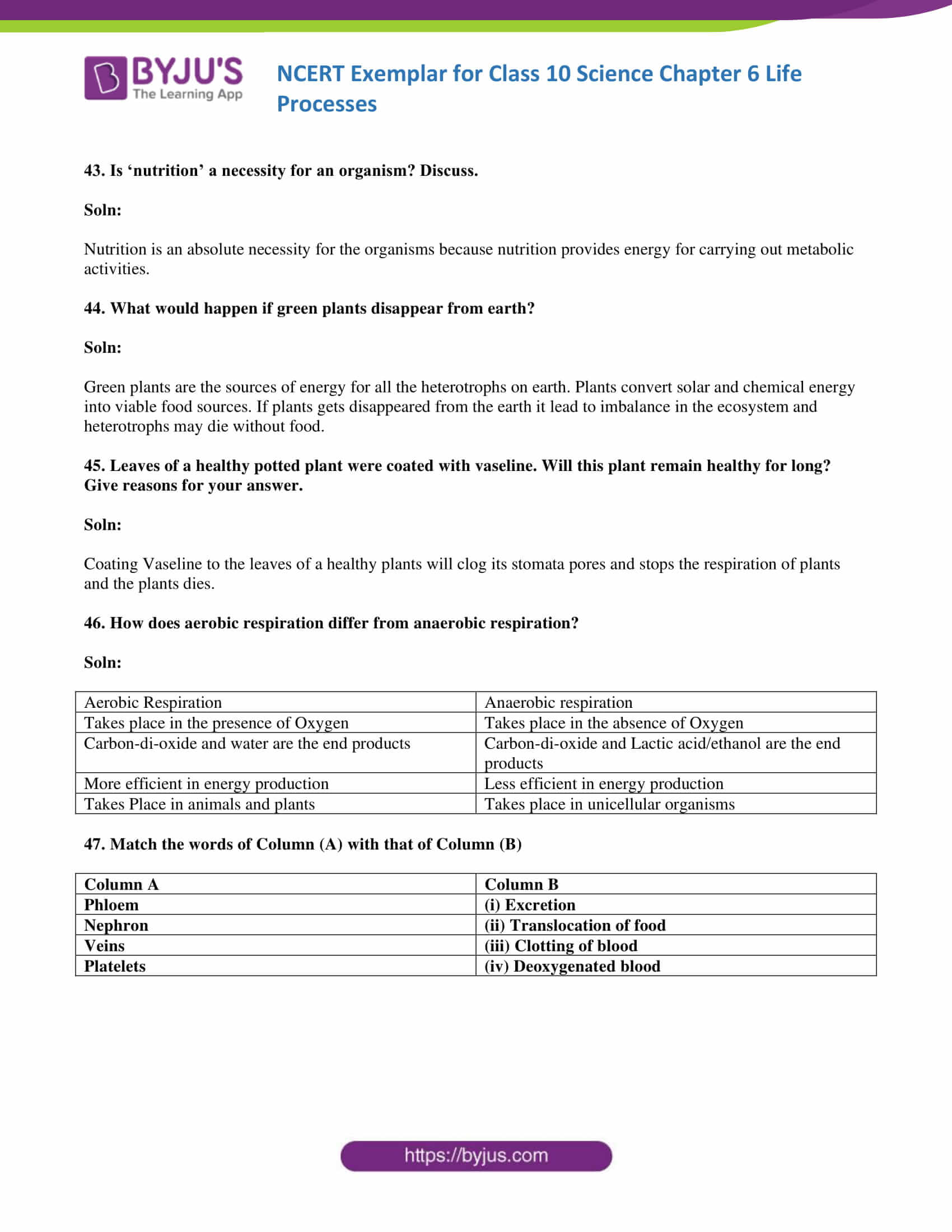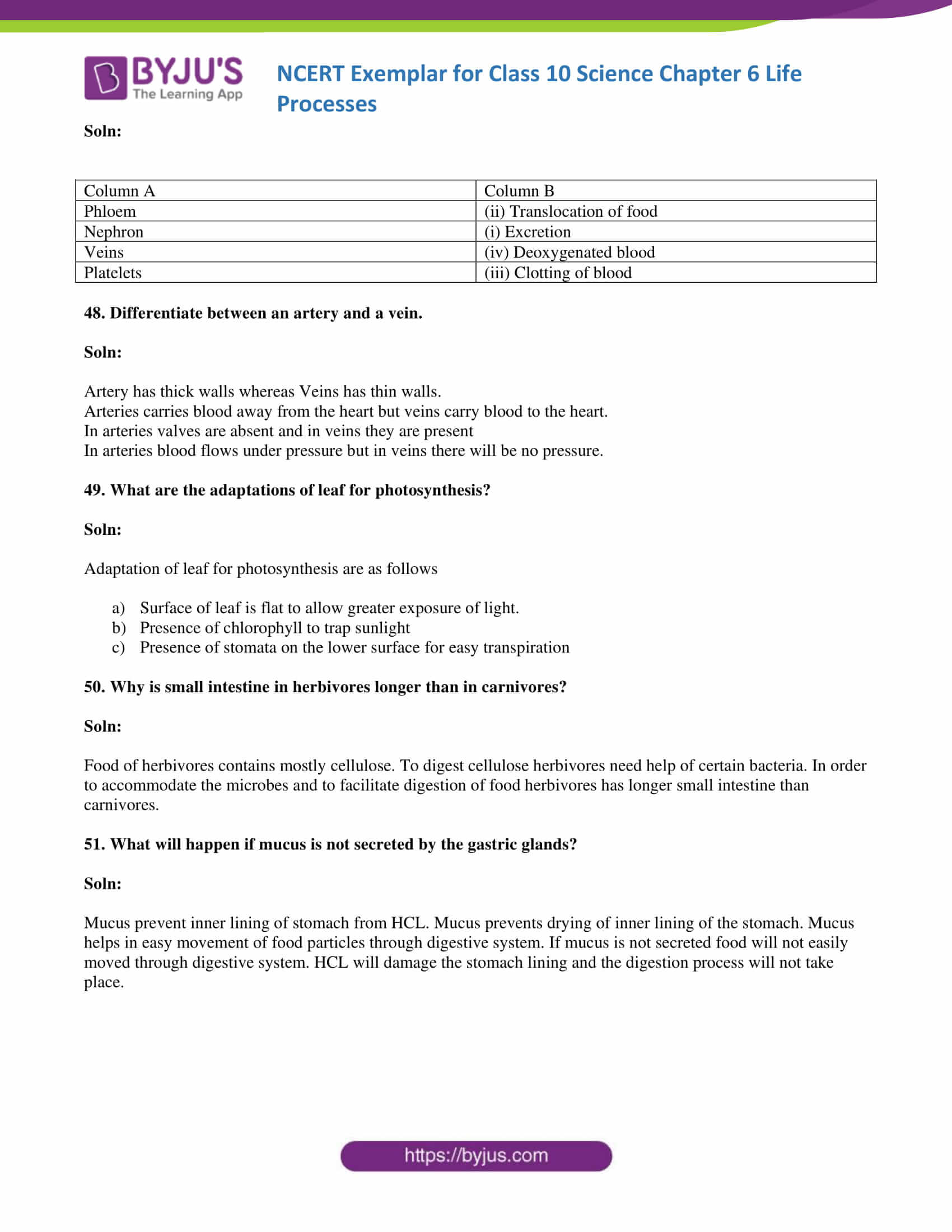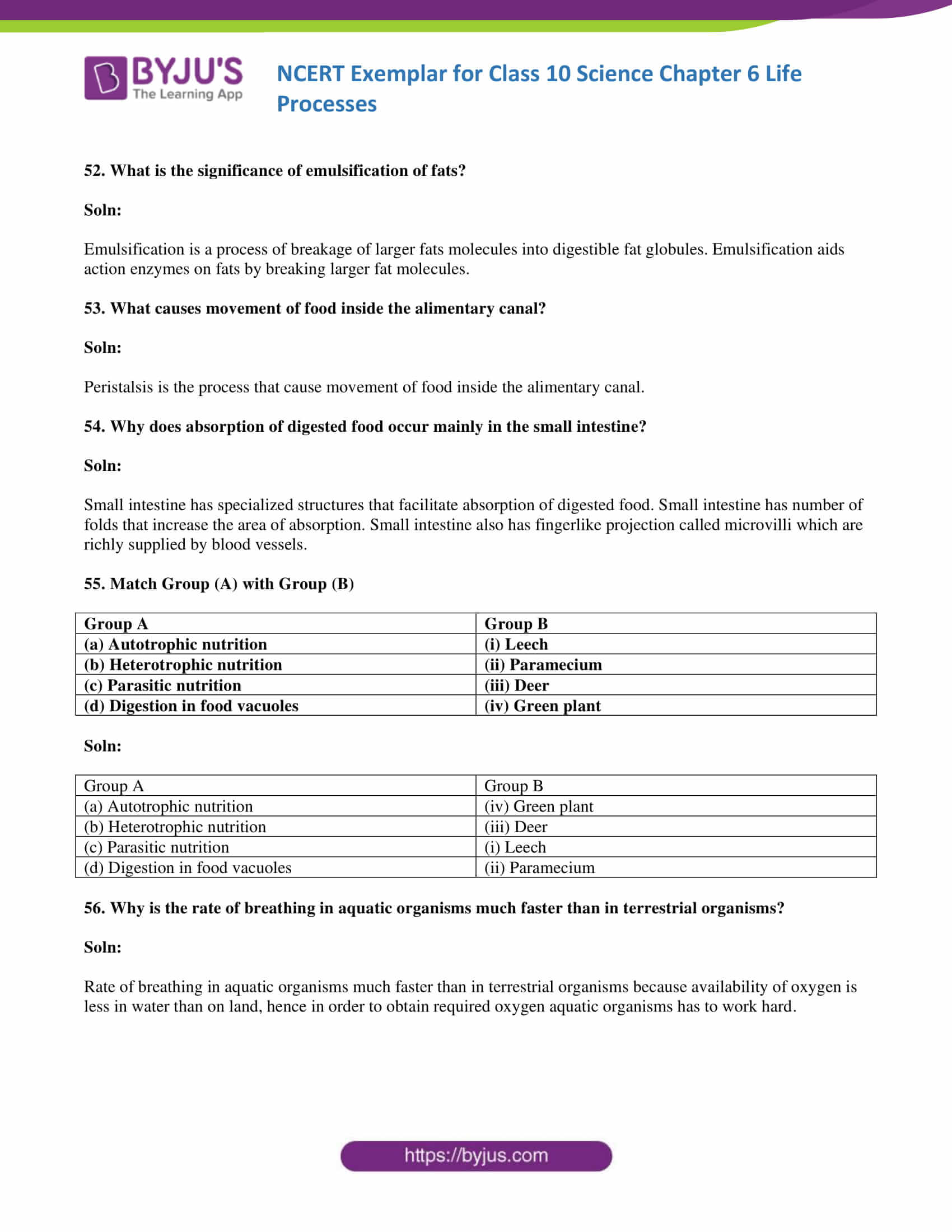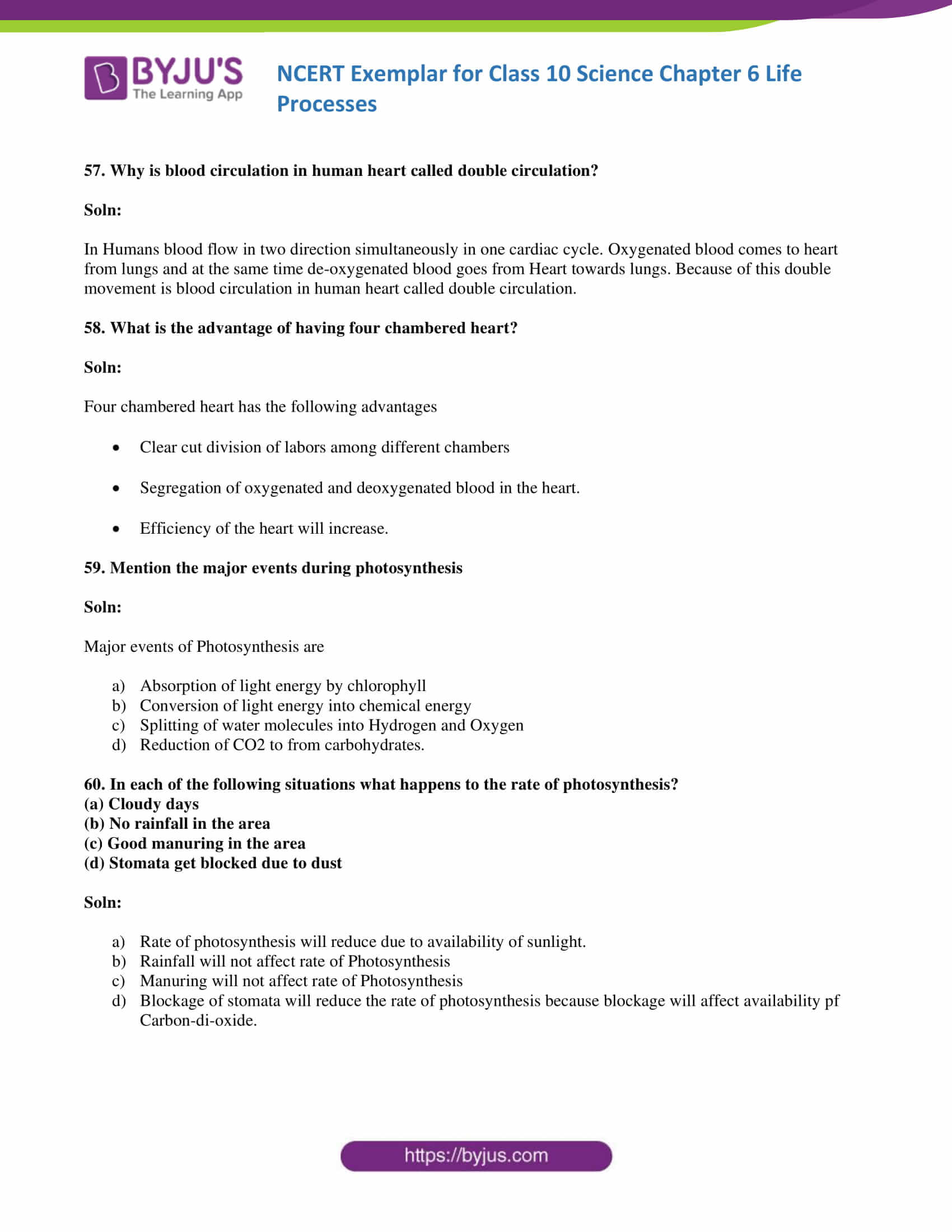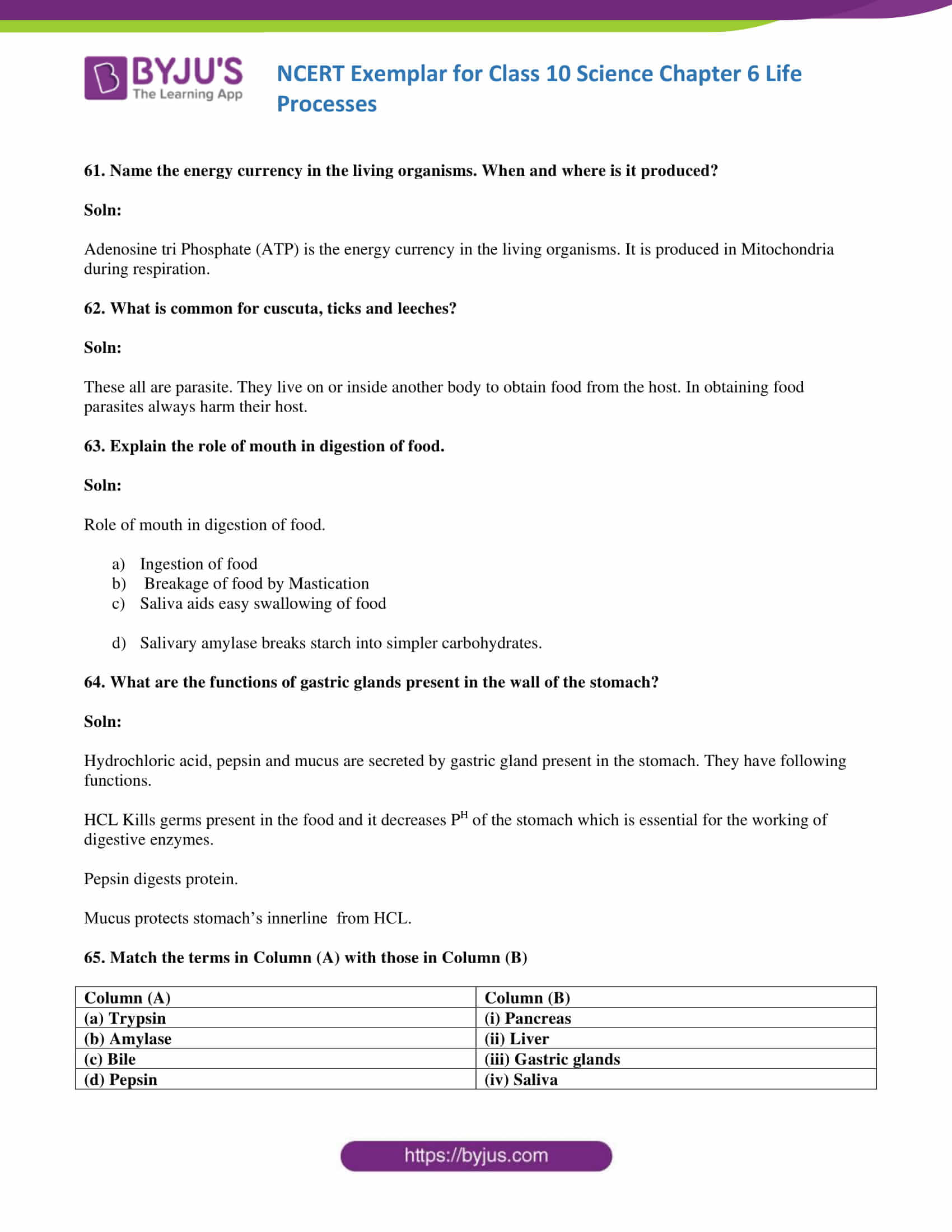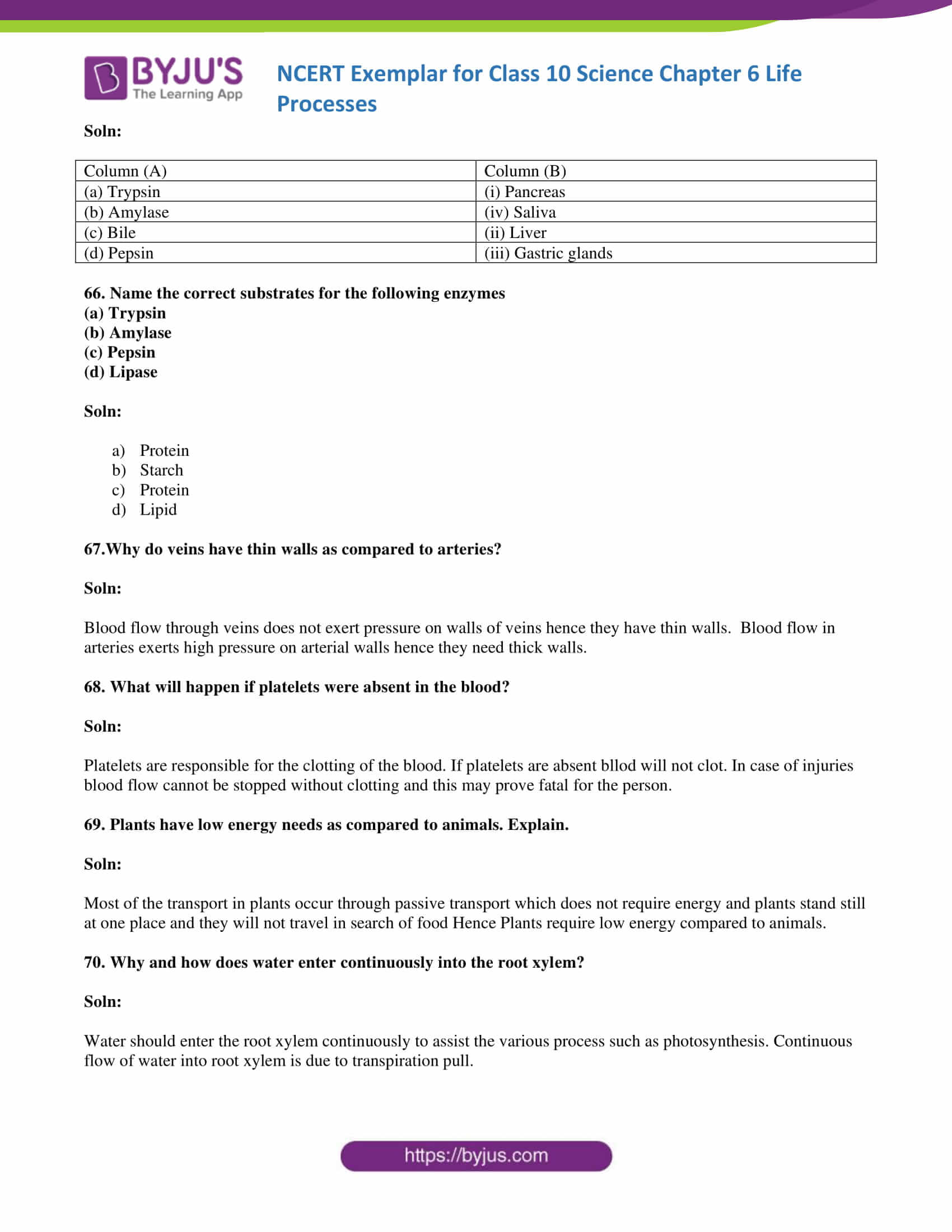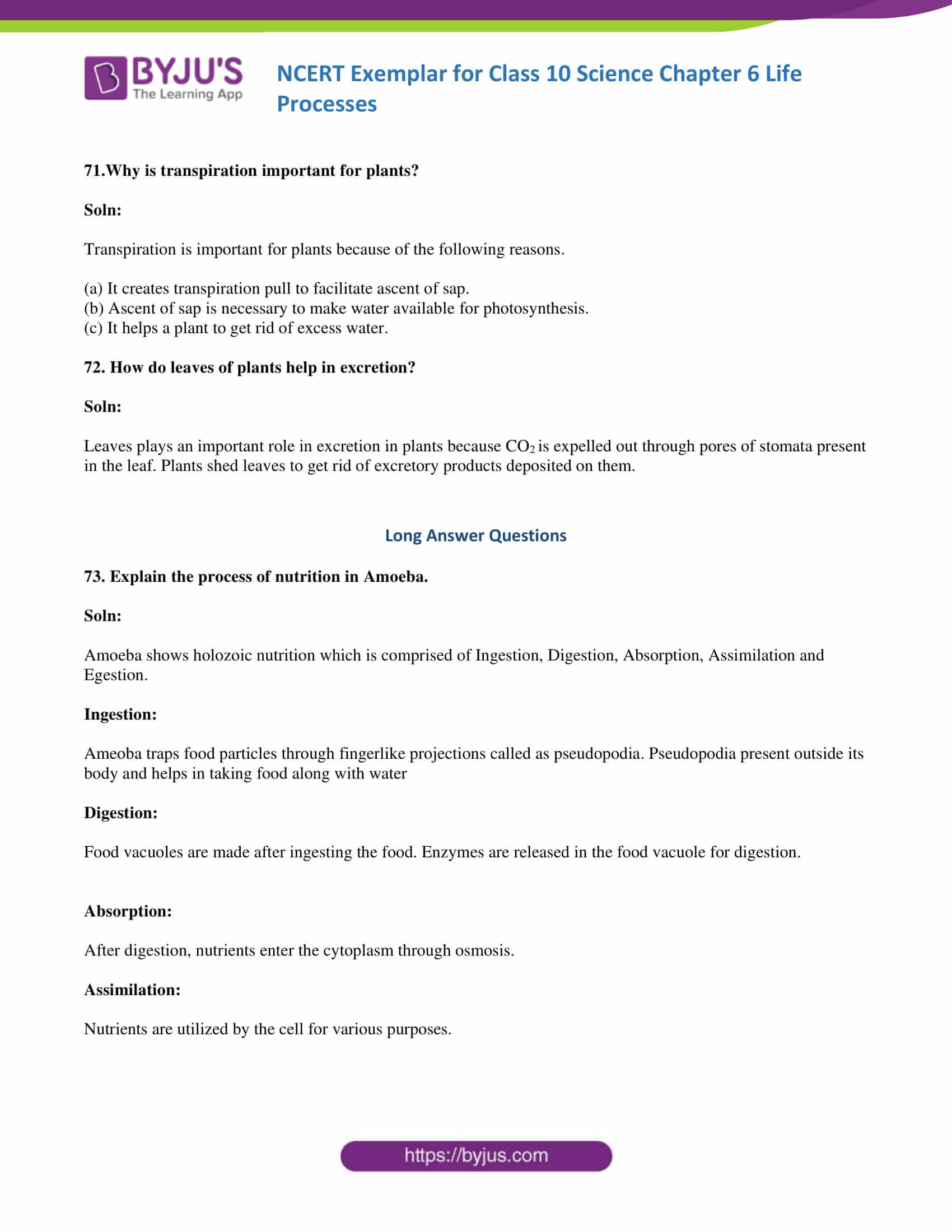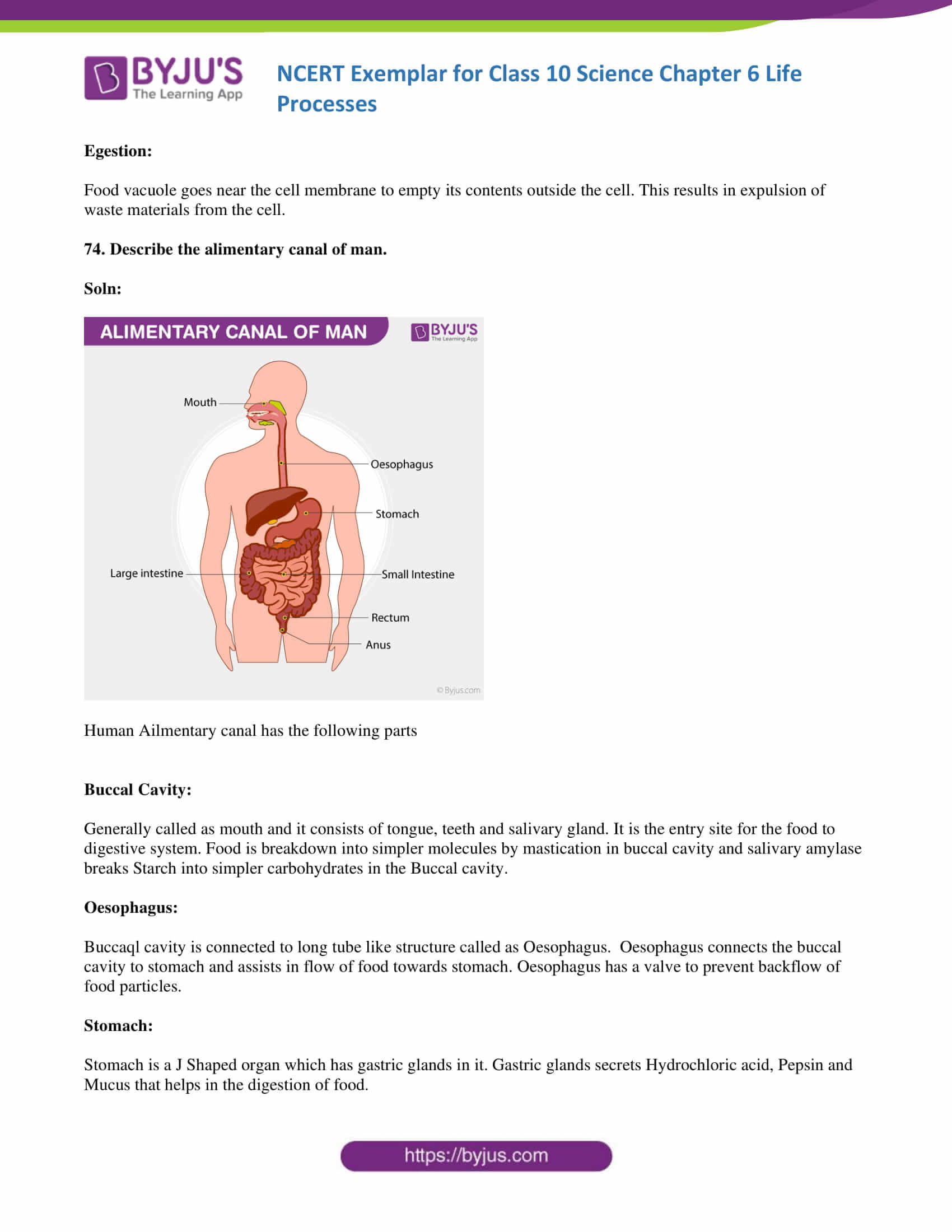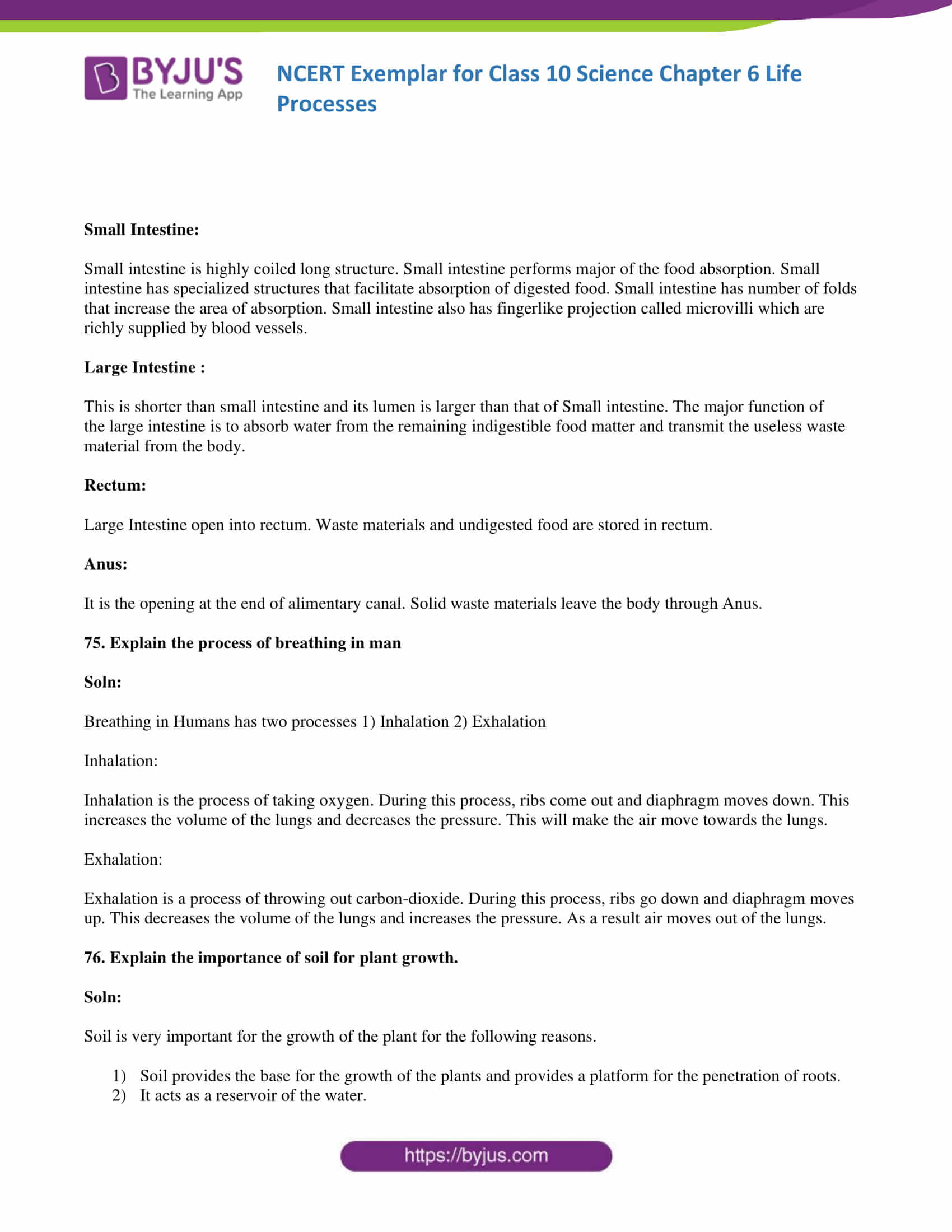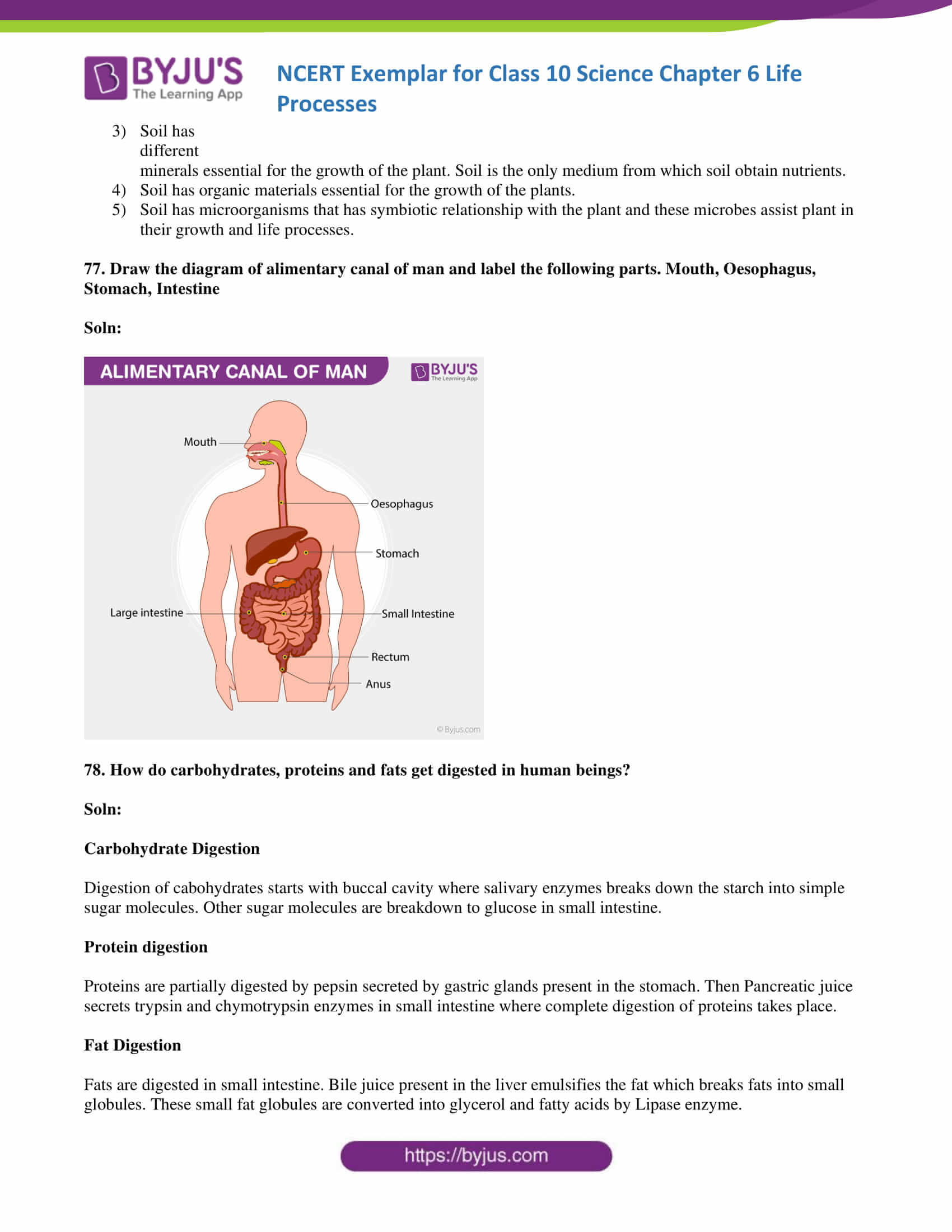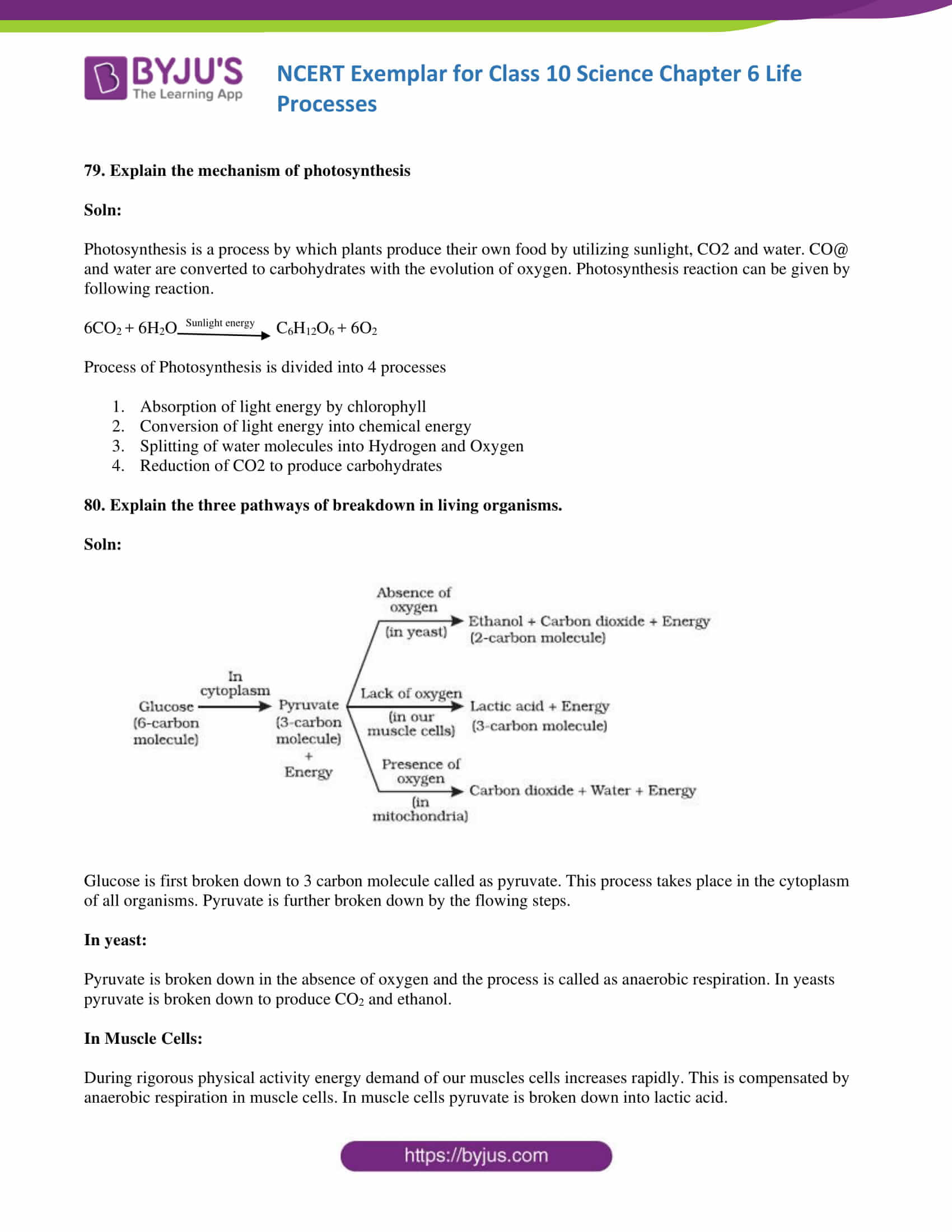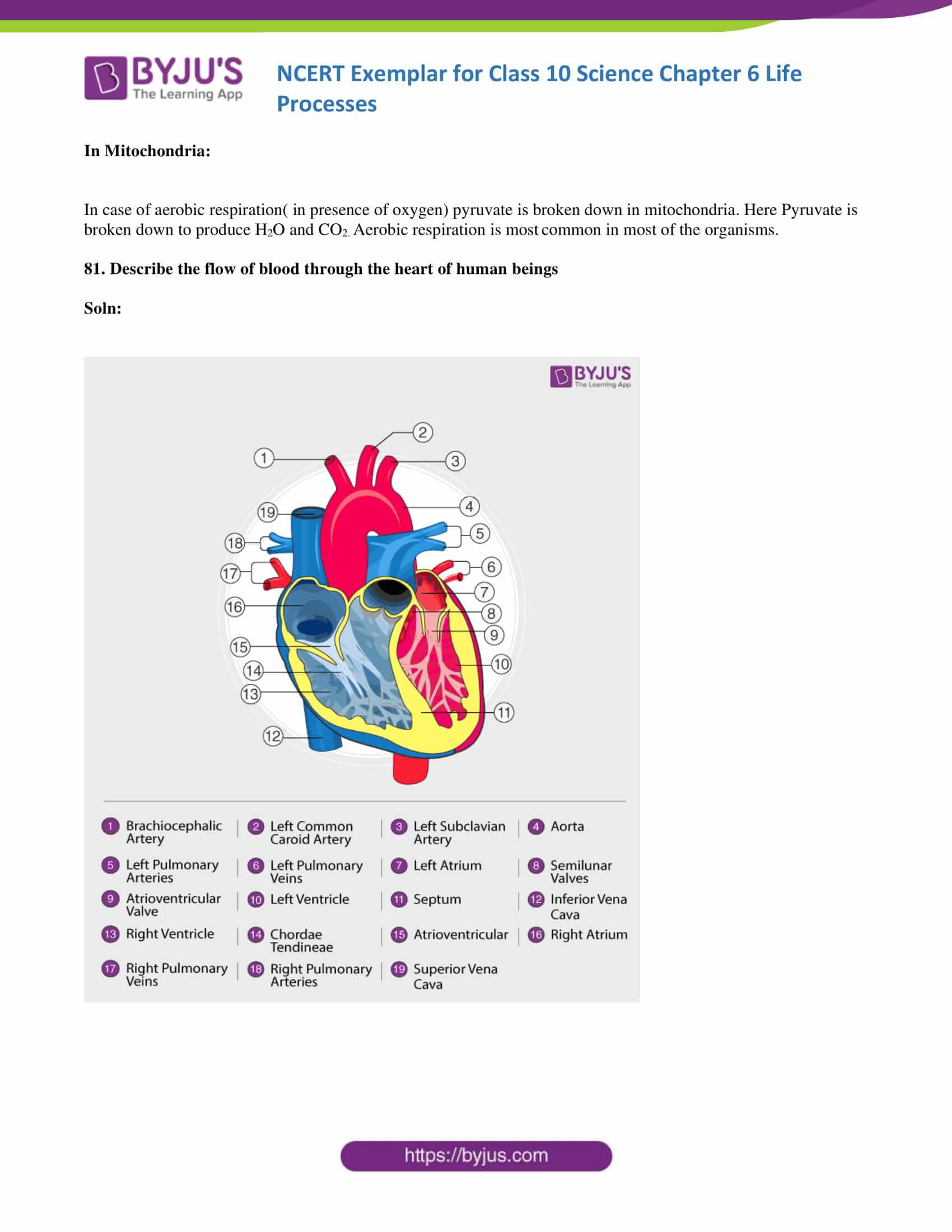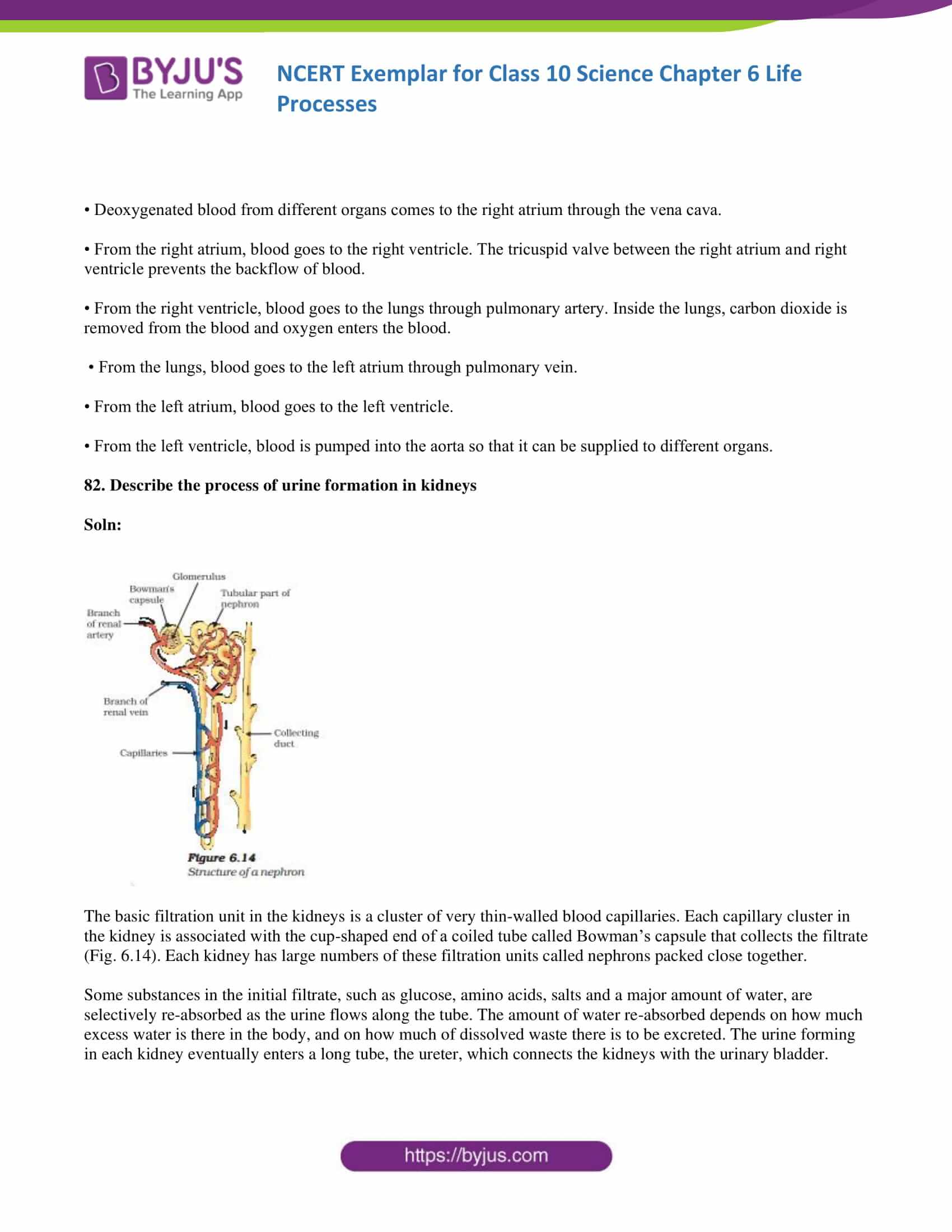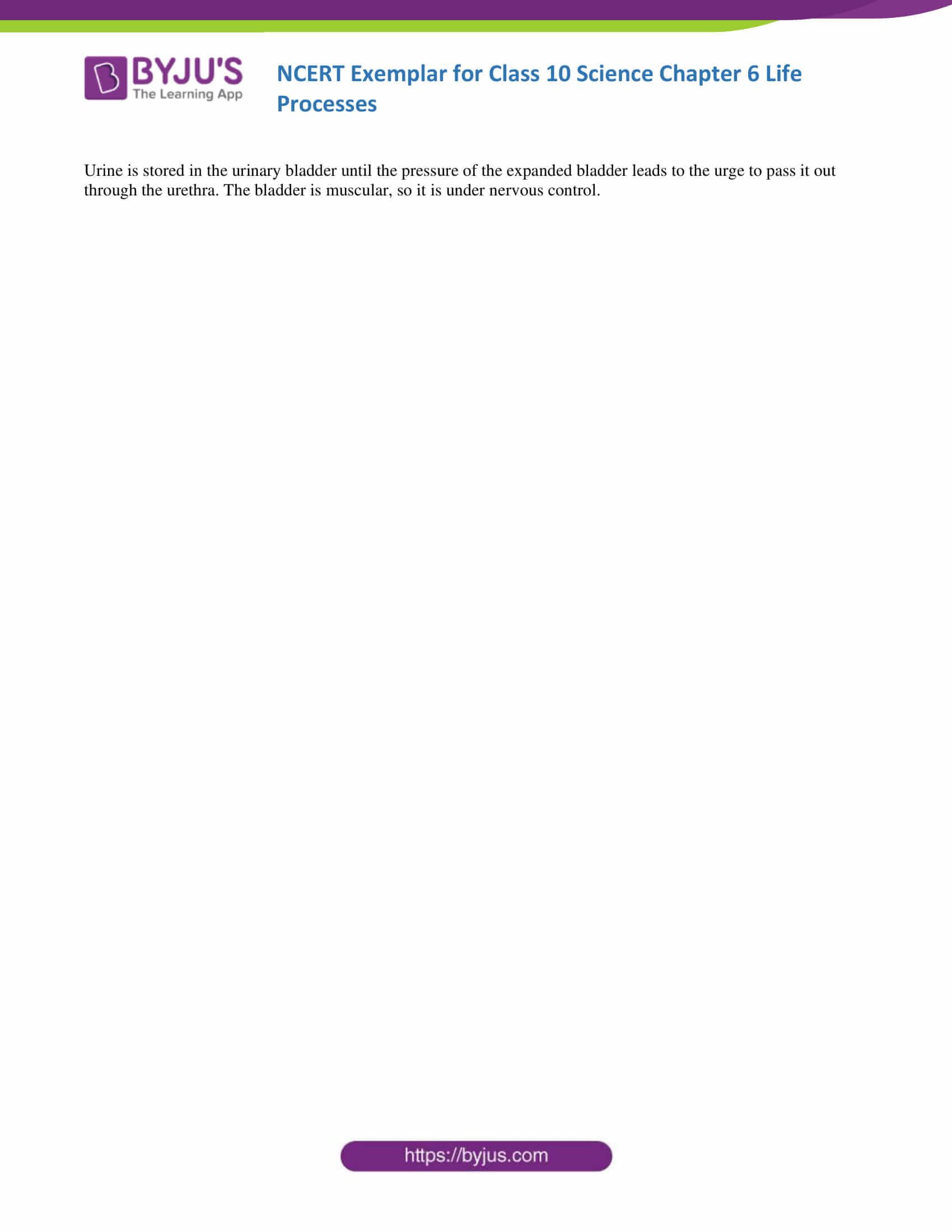 Class 10 Science Chapter 6 Life Processes NCERT Exemplar
These exemplars will help students get all the insights into all the important chapter questions as well as develop a better understanding of each topic. Additionally, using these exemplars will enable students to study effectively and be well prepared to answer any type of question that can be asked in the exams.
Class 10 Science NCERT Life Process important topics
What is Life Process?

Nutrition
Autotrophic Nutrition

Heterotrophic Nutrition

How do Organisms obtain their Nutrition?

Nutrition in Human Beings

Respiration

Transportation

Excretion

Excretion in Human Beings

Excretion in Plants
NCERT exemplar solution provided by BYJU'S will boost your exam preparation by providing you with additional knowledge required to understand the concepts clearly. Students are recommended to study this exemplar solution and NCERT solutions thoroughly in order to excel in CBSE Board class 10 examination.
In order to score good marks in the class 10 examinations, students should read the study materials provided by BYJU'S. To access the study material, you can visit BYJU'S website or download BYJU'S learning App.
Also Read