NCERT Exemplar Class 10 Science Chapter 5 Periodic Classification of Elements guides you in studying the all-important chapter from the exam point of view. NCERT exemplar solution will cover important concepts that are more likely to be asked in examinations.
Hence students are advised to go through this NCERT Exemplar in order to ace your examinations. In chapter 5, students are mainly taught about the basis of classification of elements, a bit of history about the periodic table and the position of the elements in the modern periodic table.
They will further recall Dobereiner's law of triads and Newlands law of octaves and also interpret Mendeleev's periodic table. While learning about these different laws can be confusing and quite difficult to remember at times, we are offering free NCERT exemplar for class 10 Science chapter 5 – periodic classification of elements here to further help students in getting familiar and recall all the concepts properly. The exemplars contain detailed answers prepared by experts and will enable students to study effectively as well as to be ready to tackle any question during the exams.
Have a glimpse of class 10 science chapter 5 NCERT exemplar PDF below.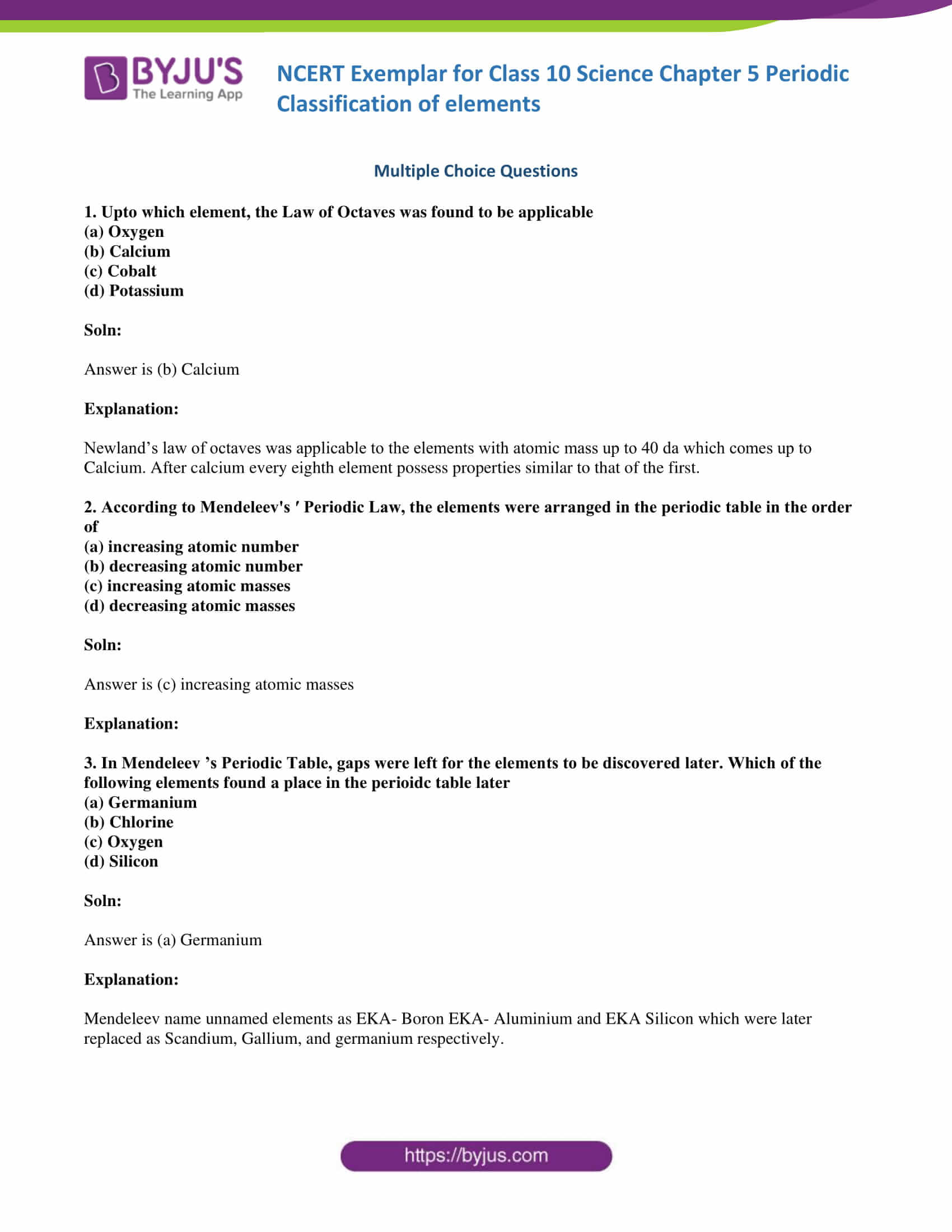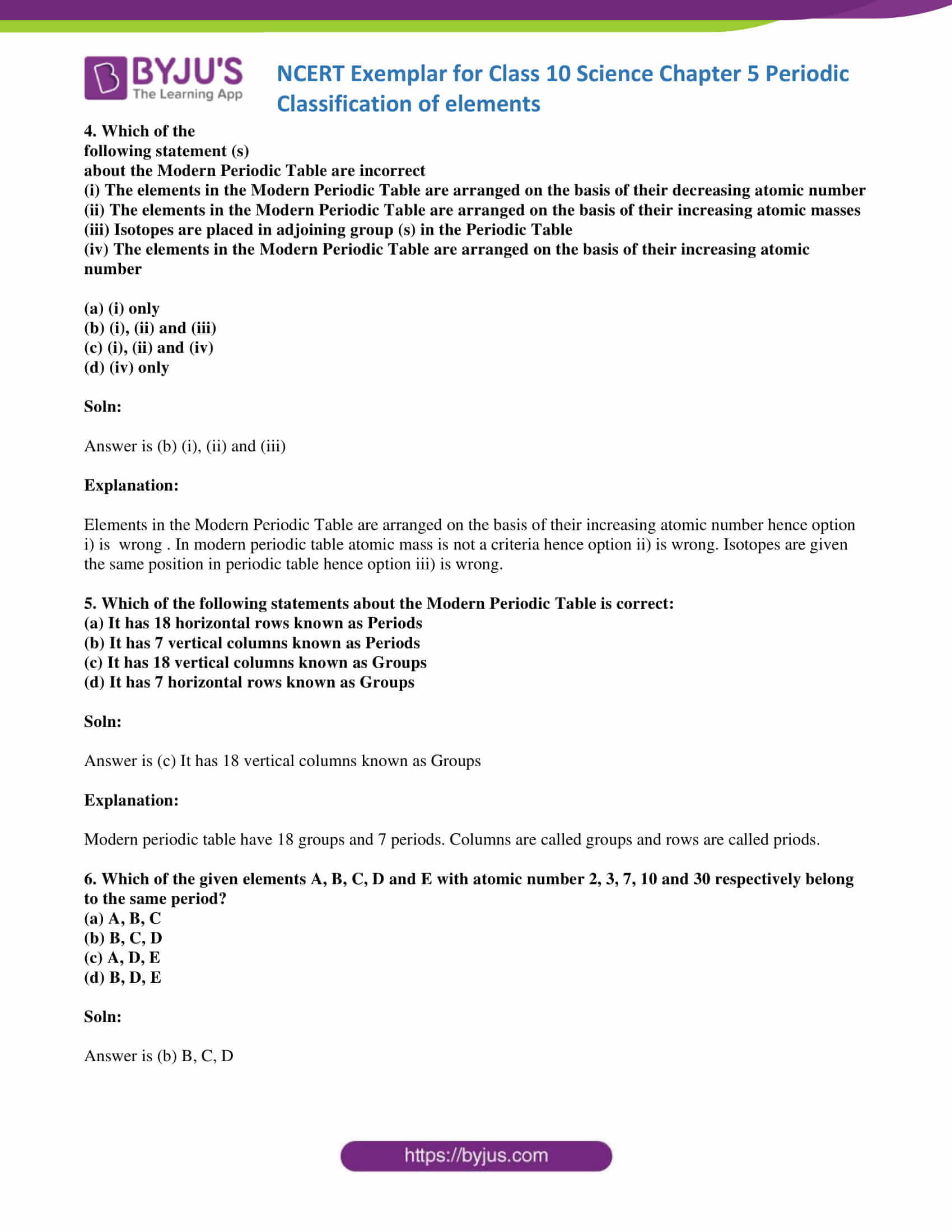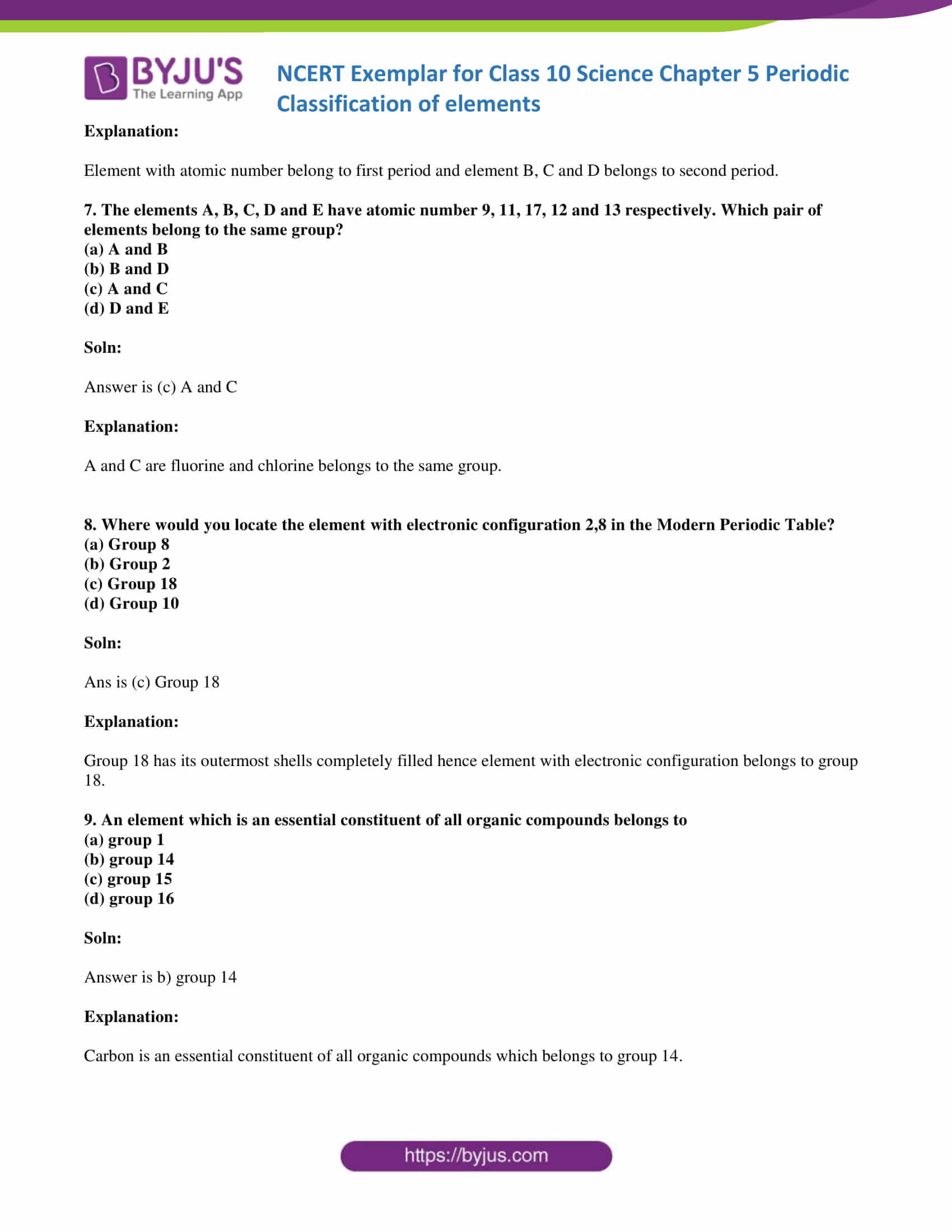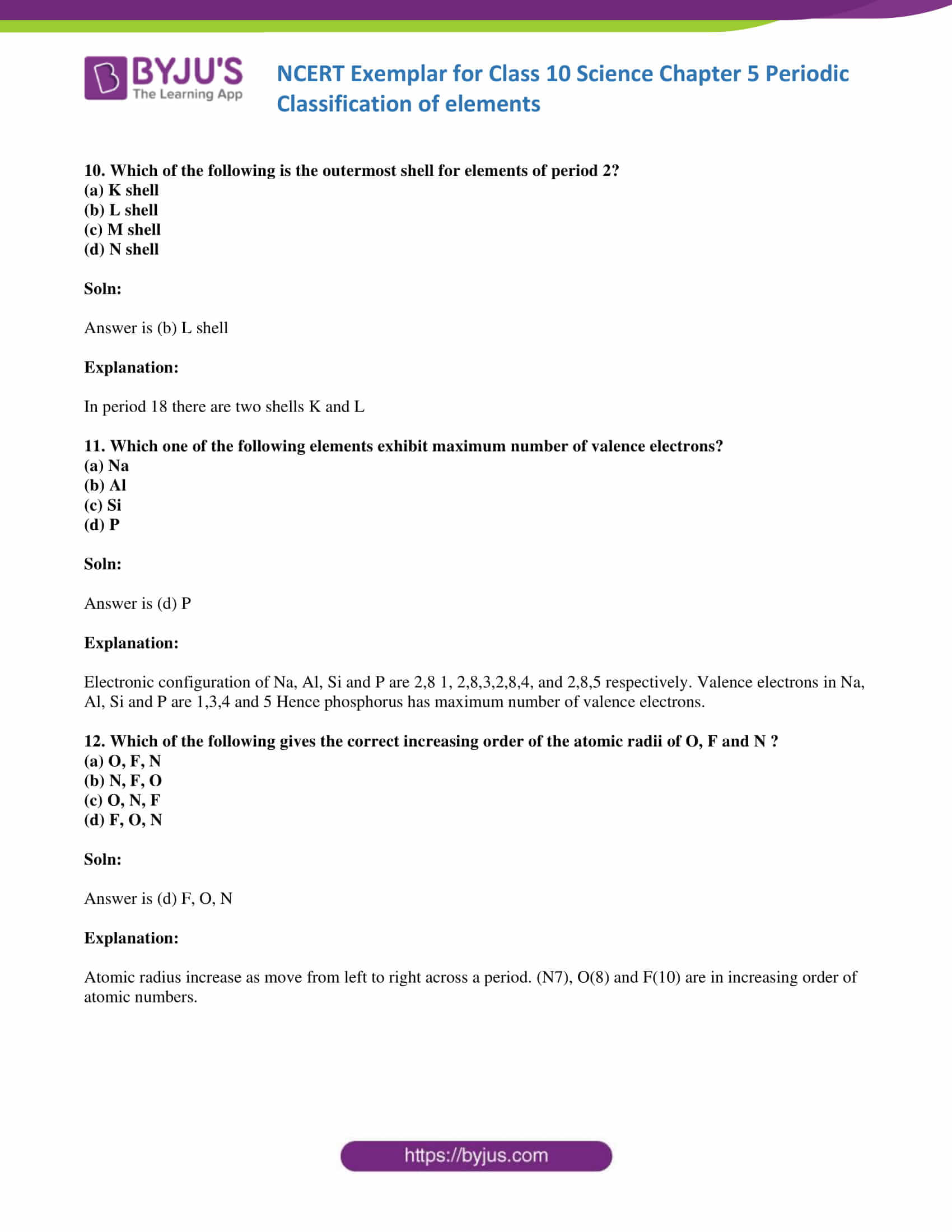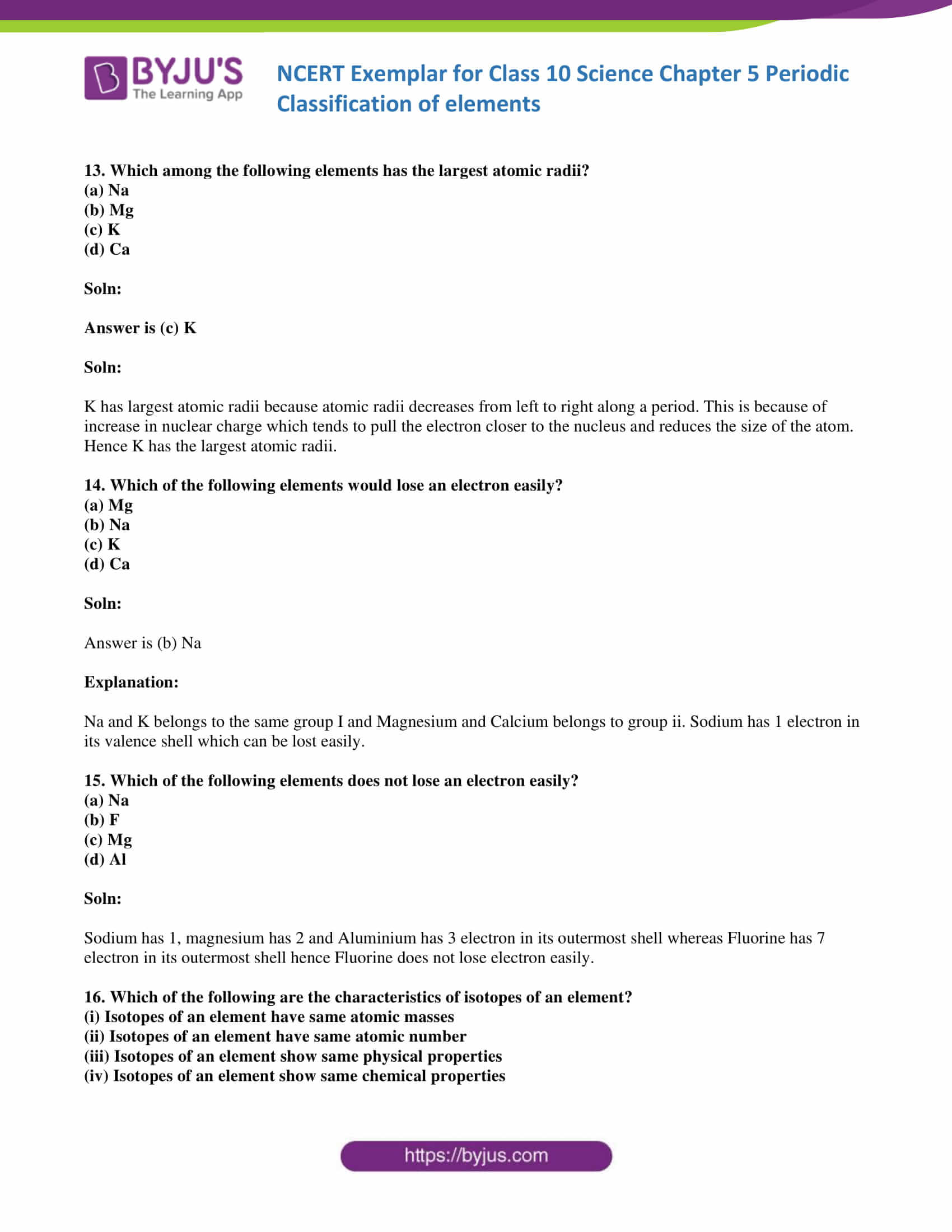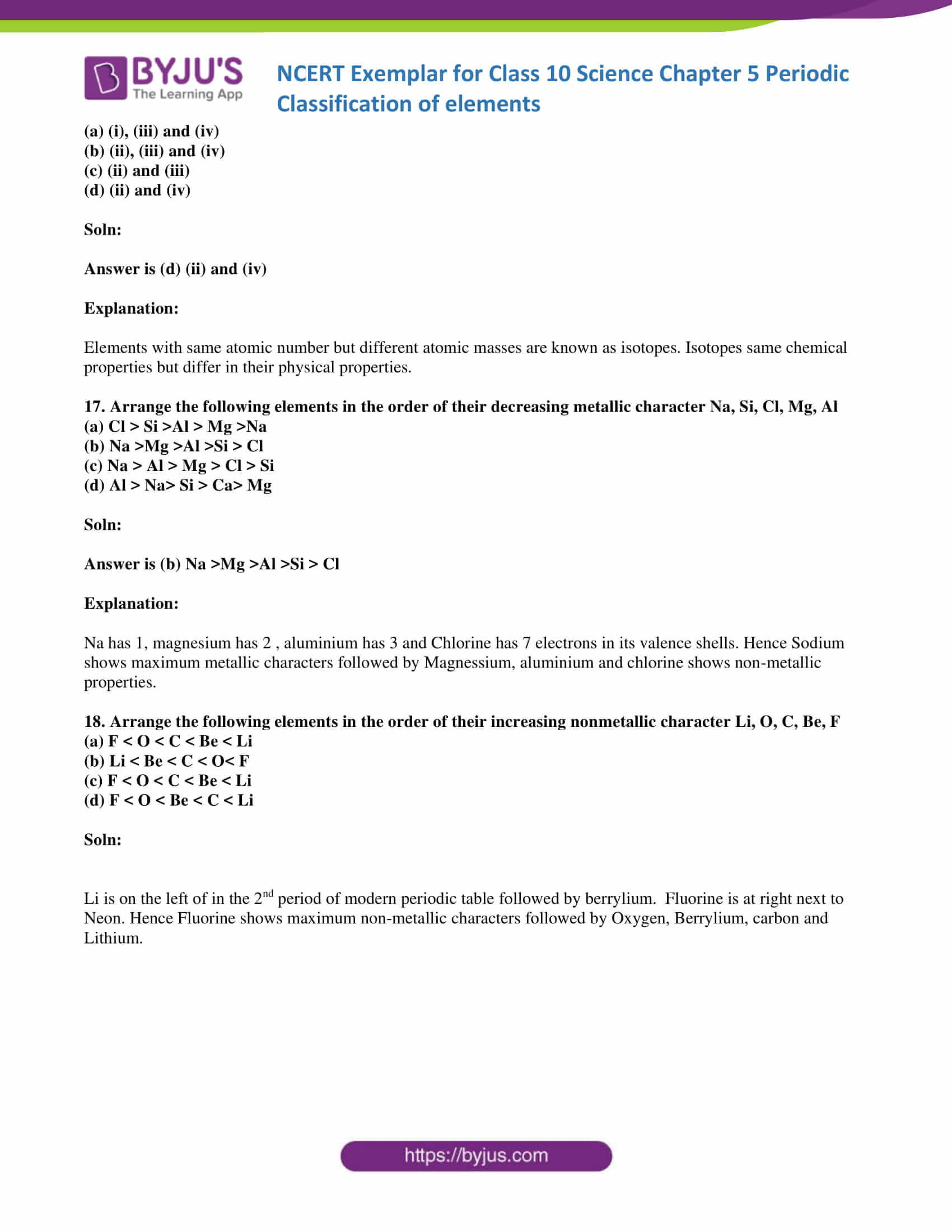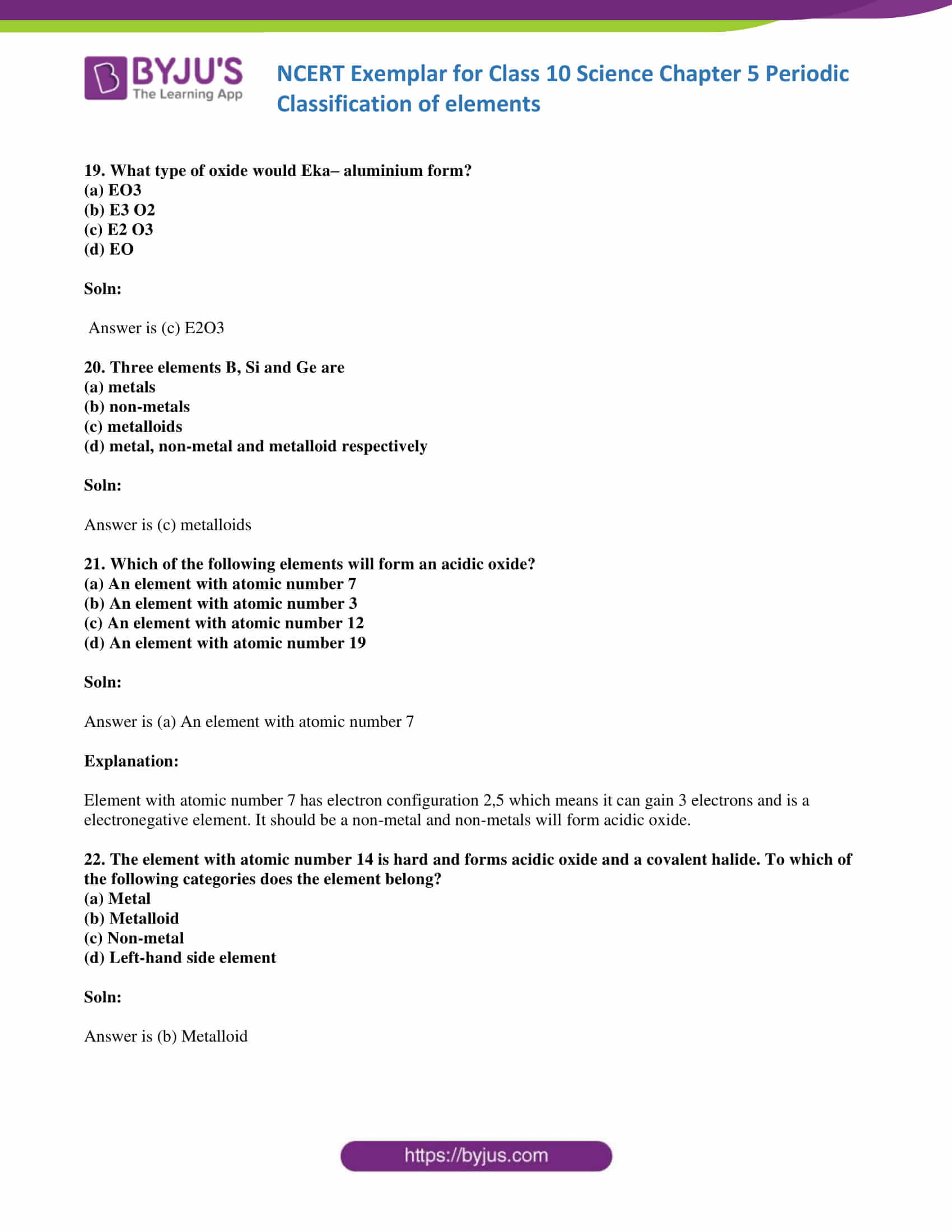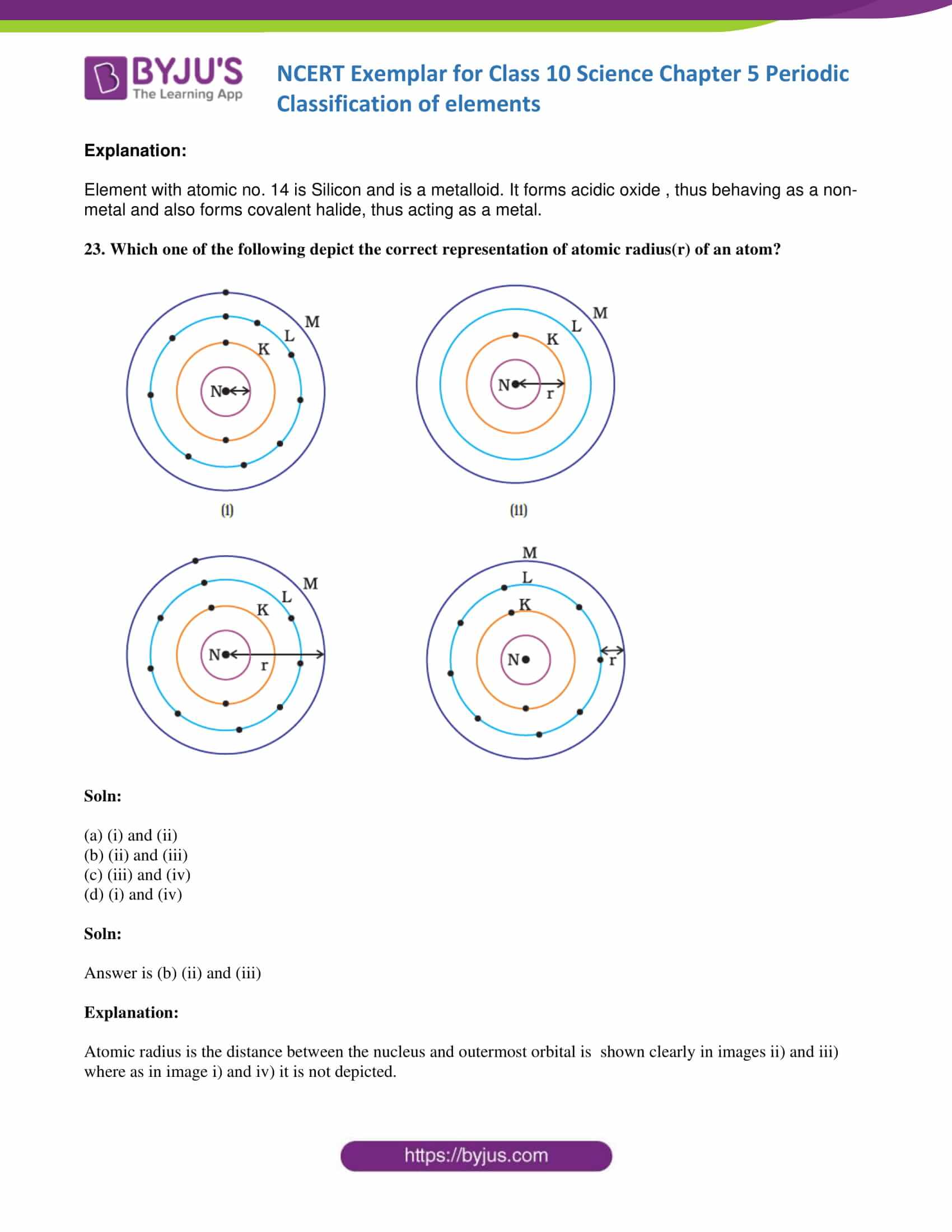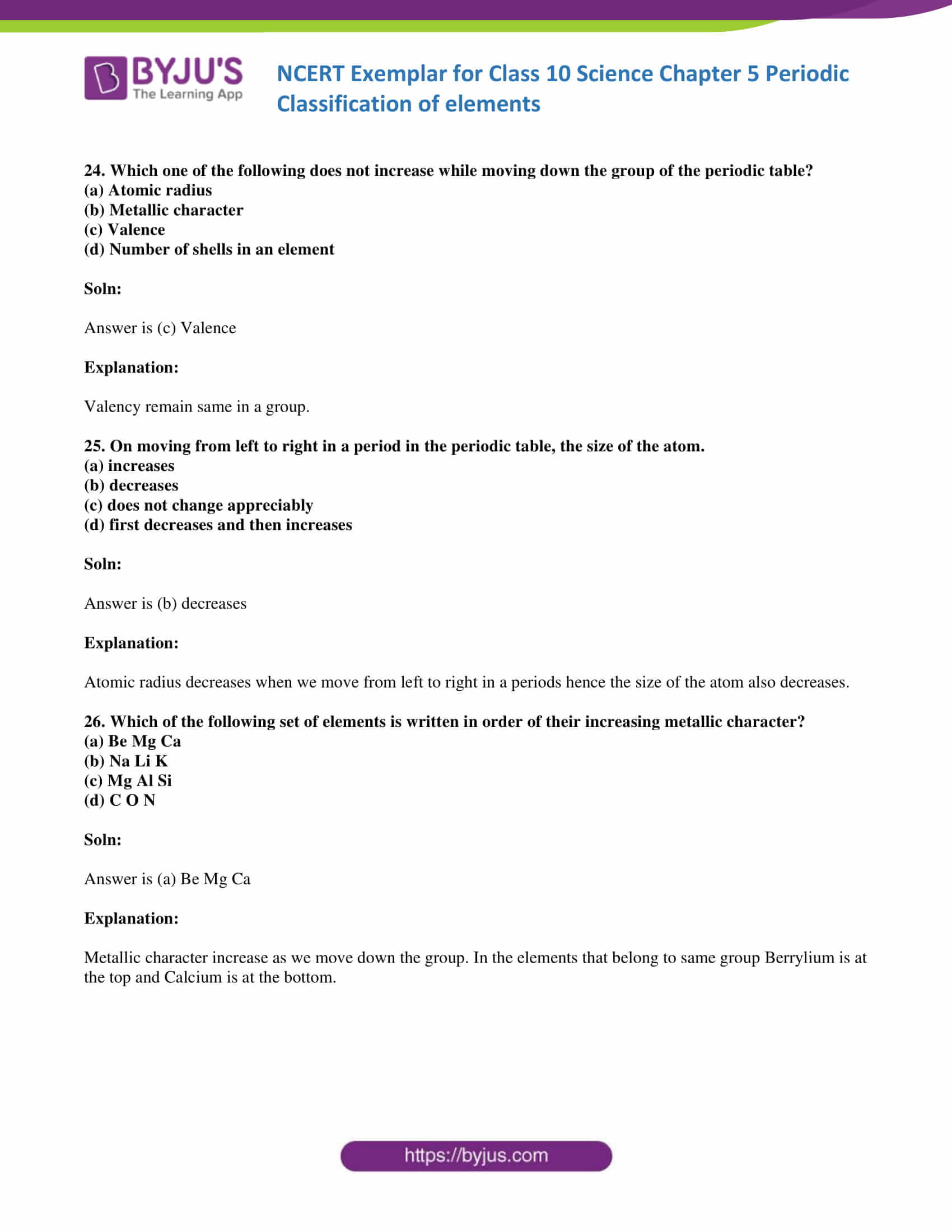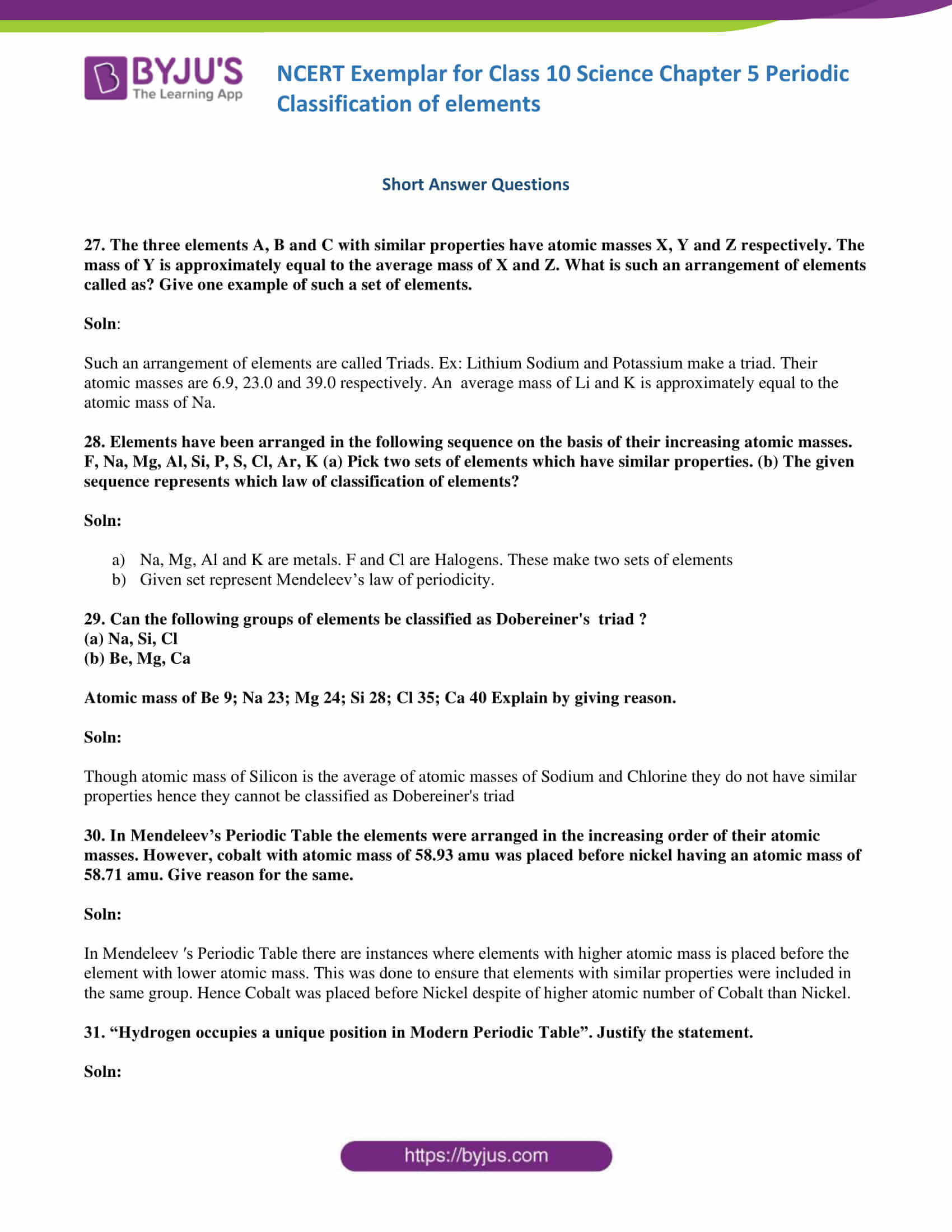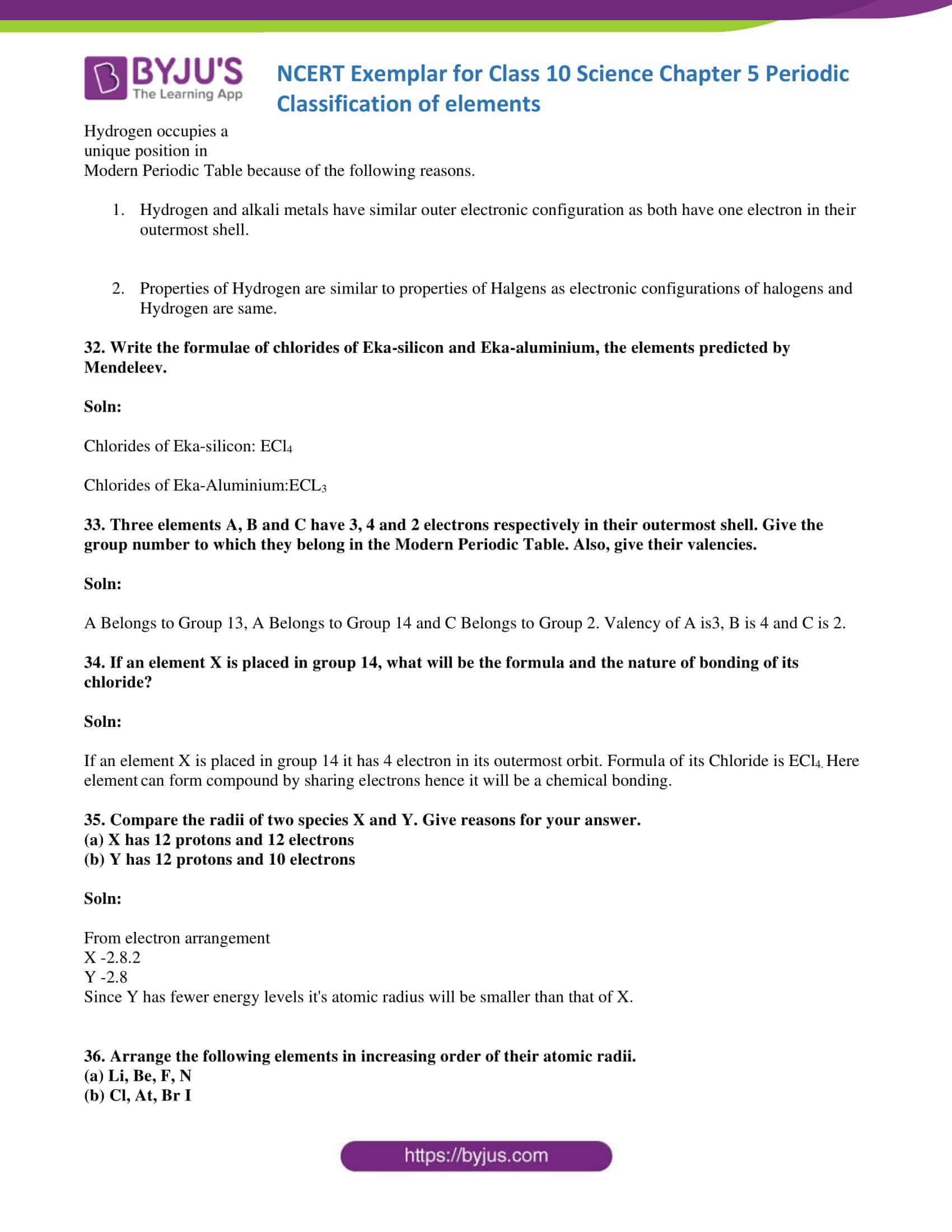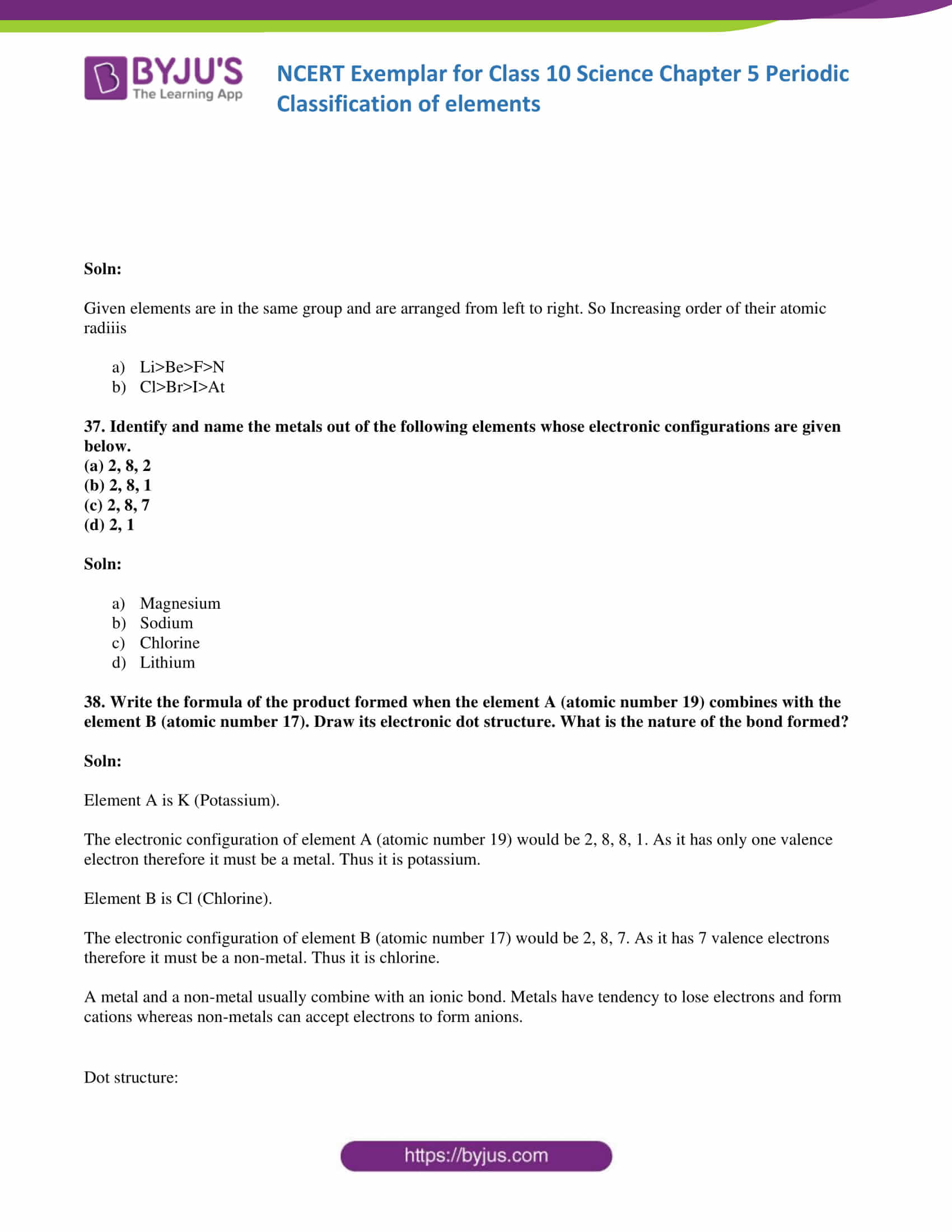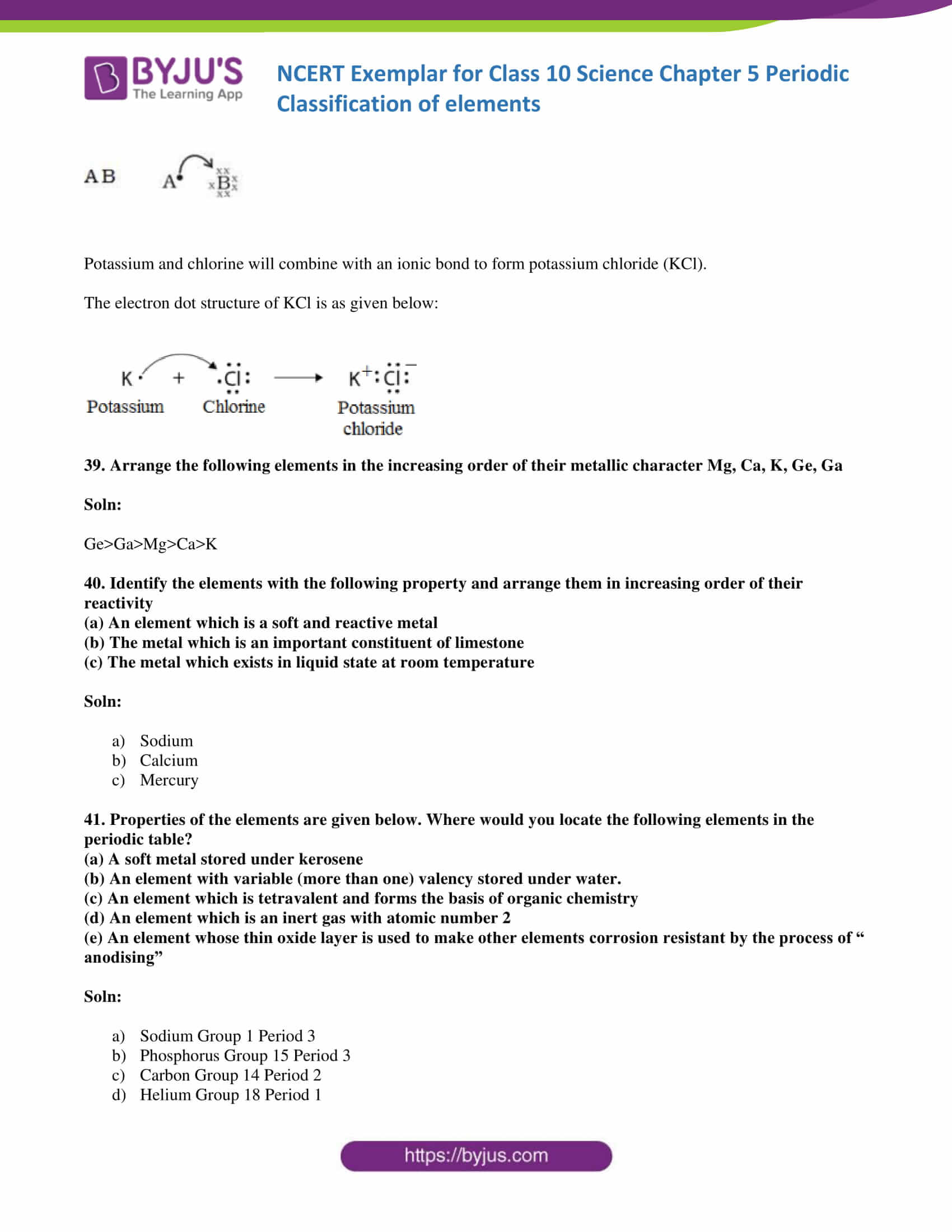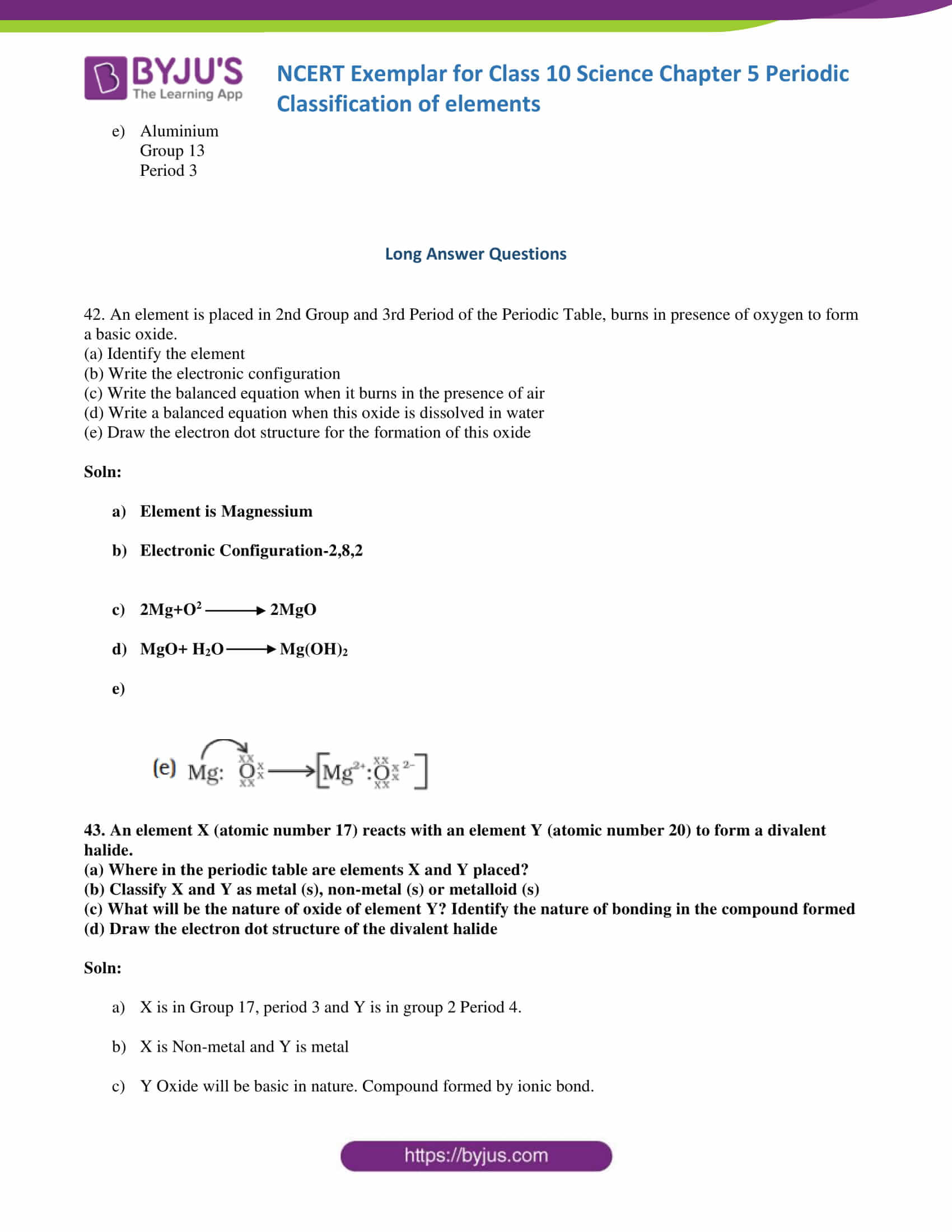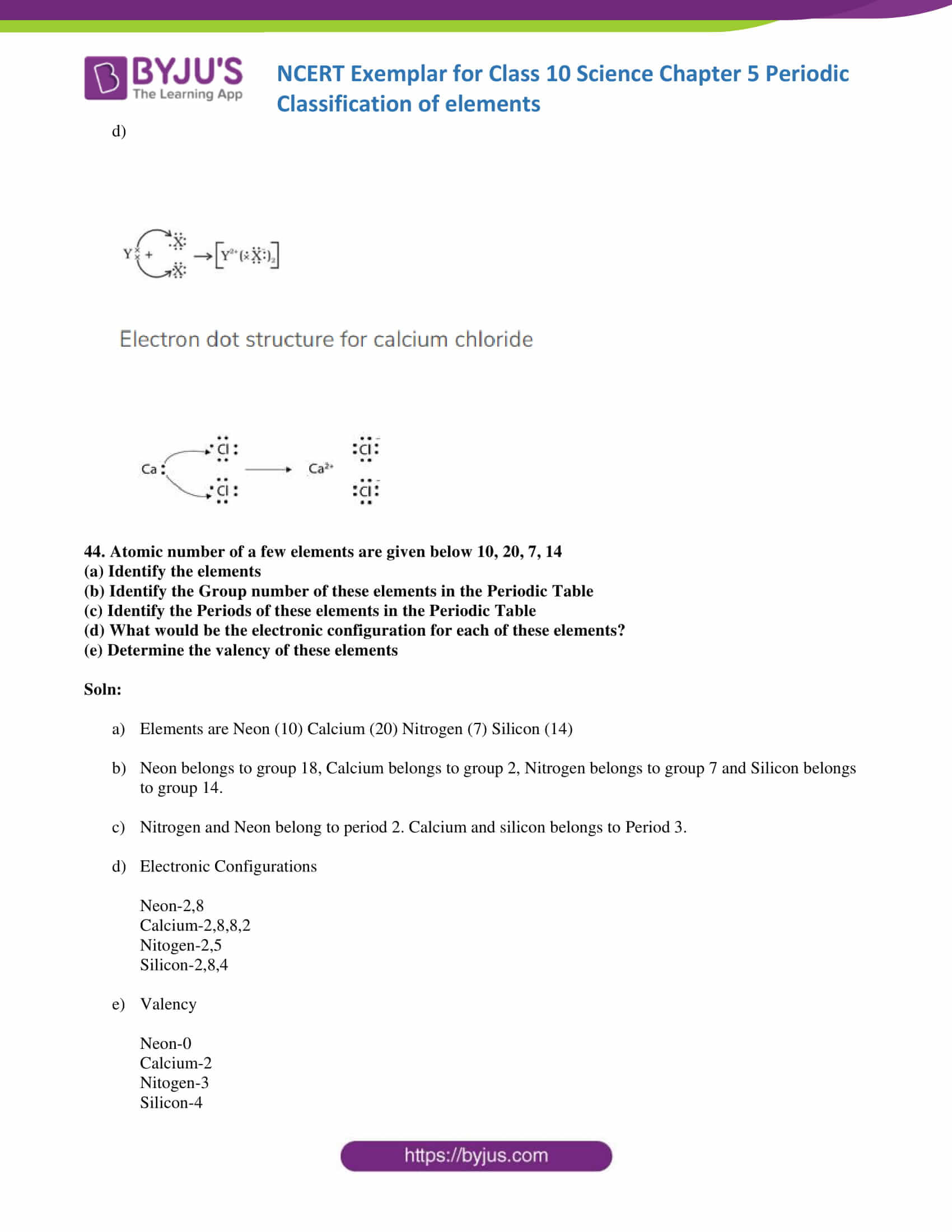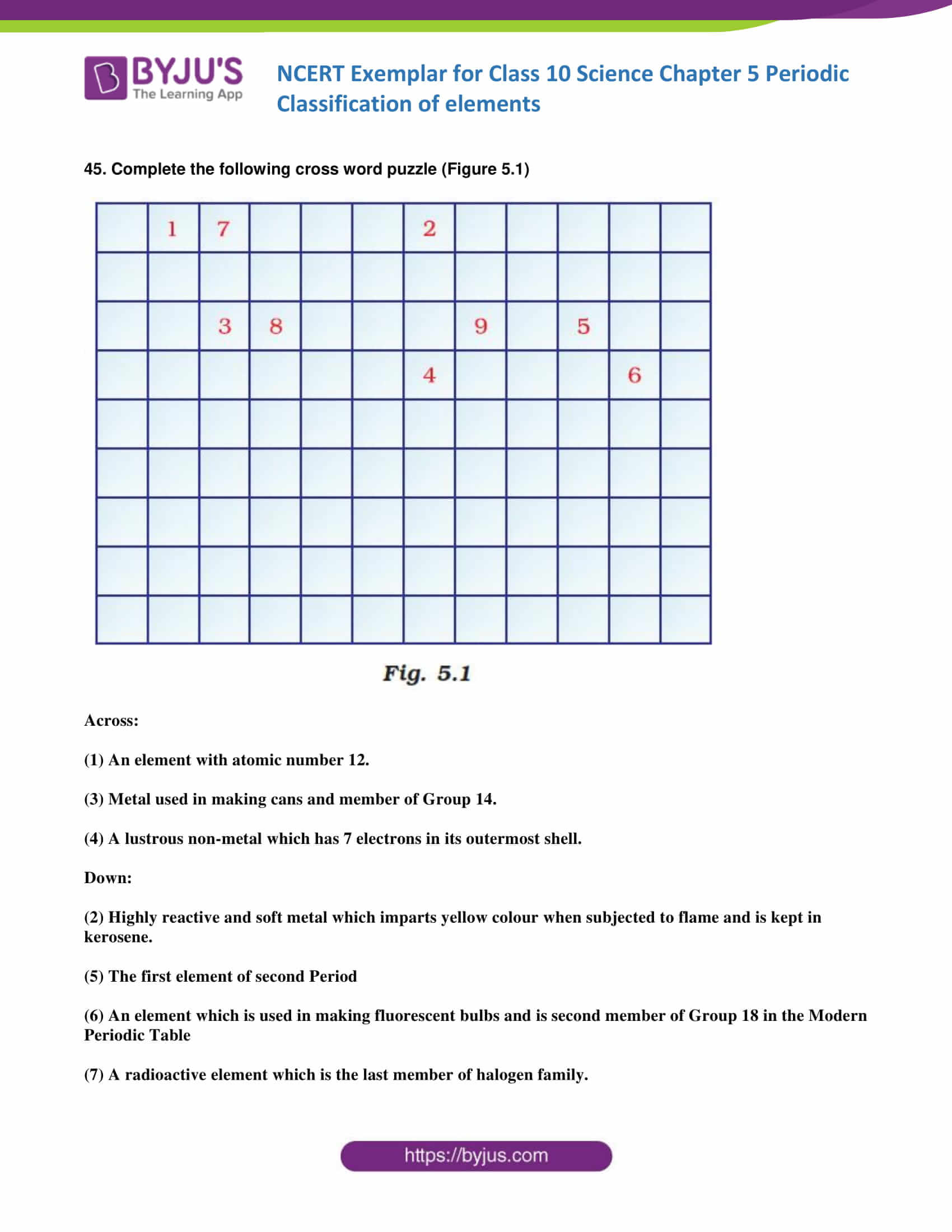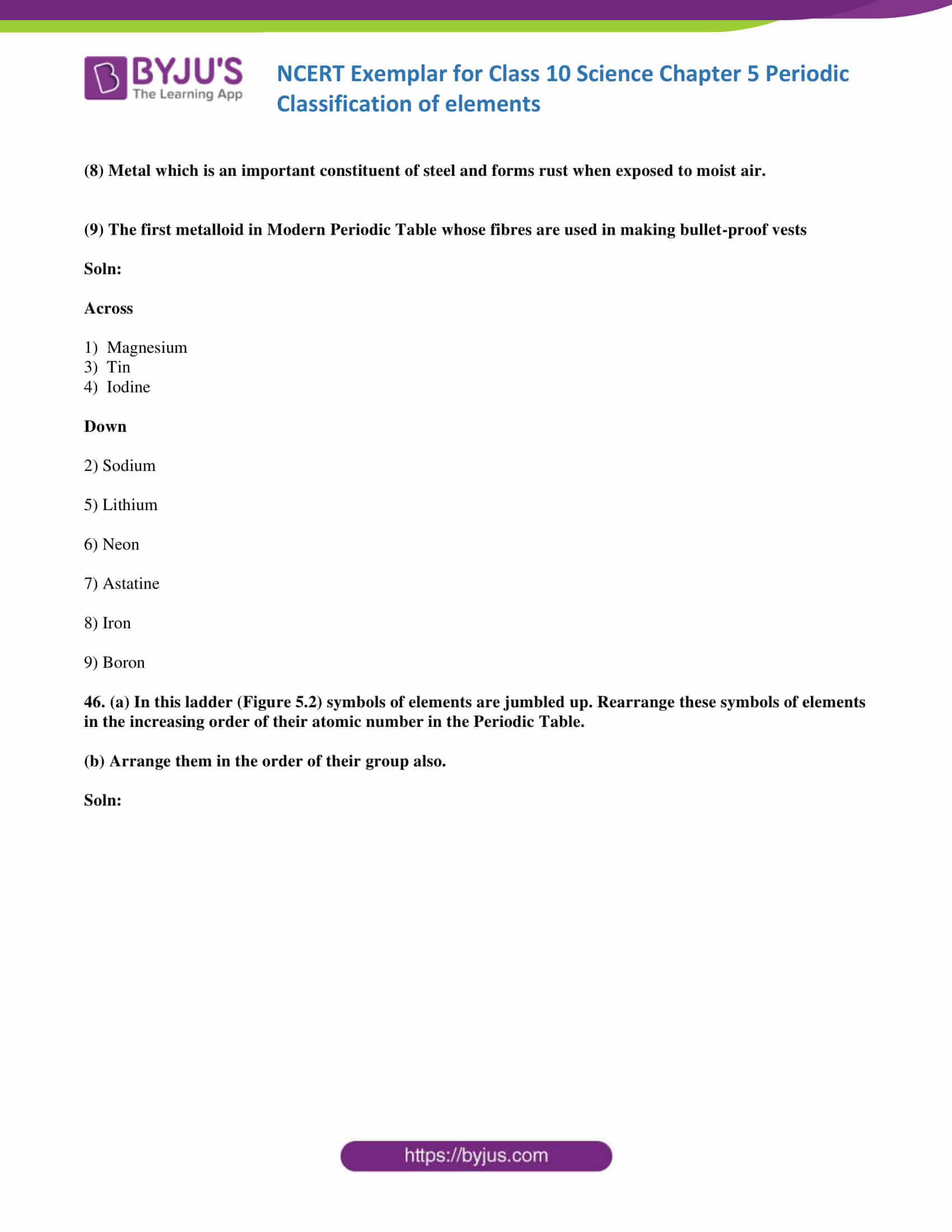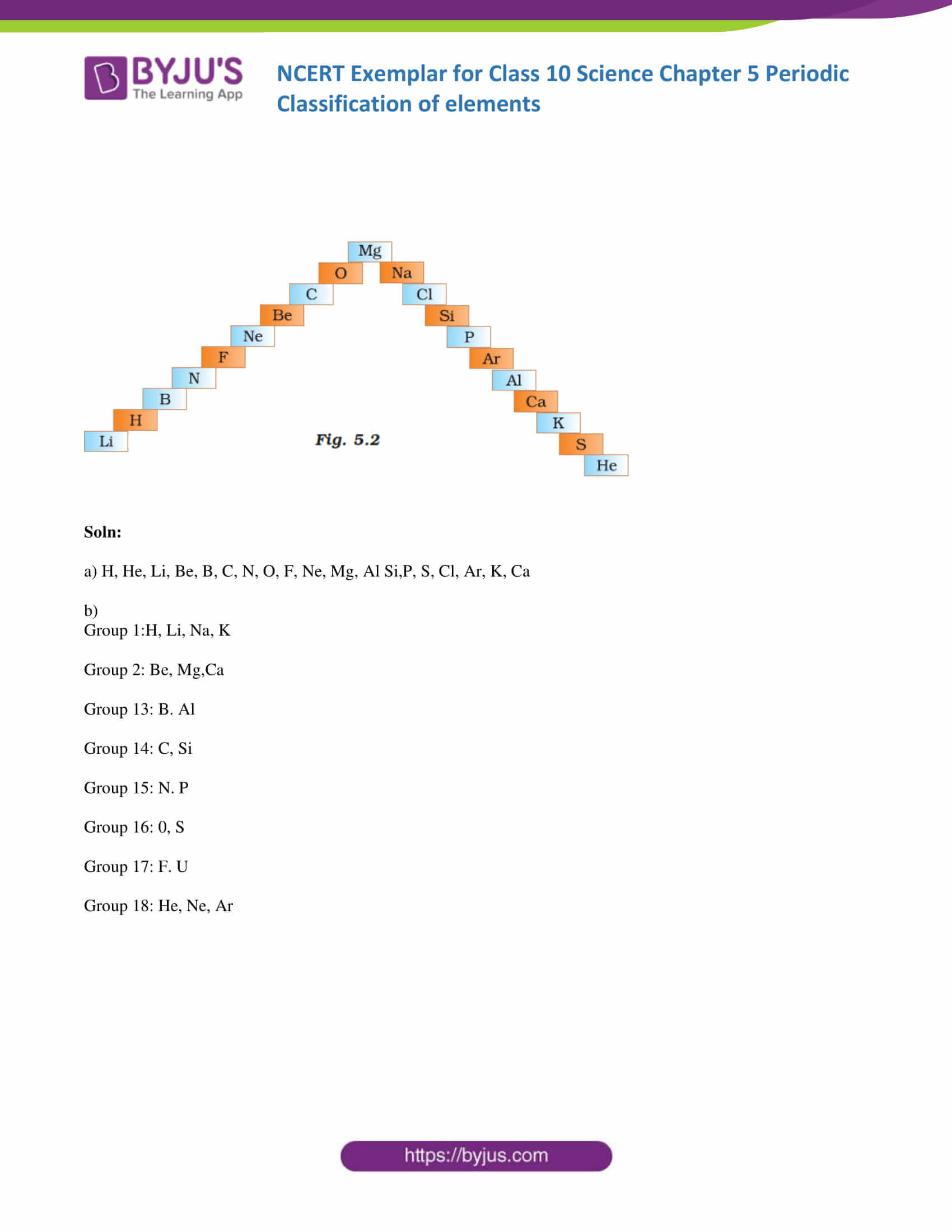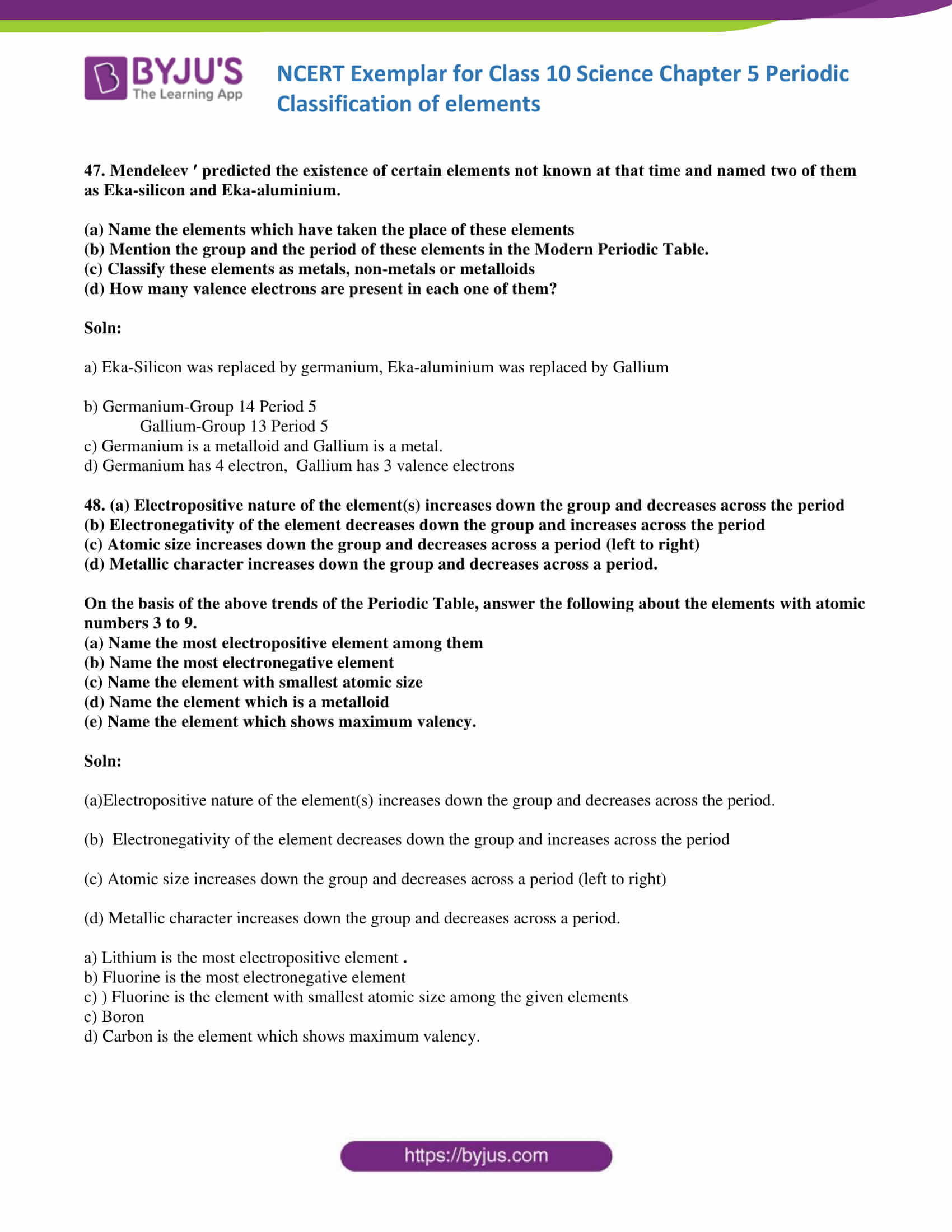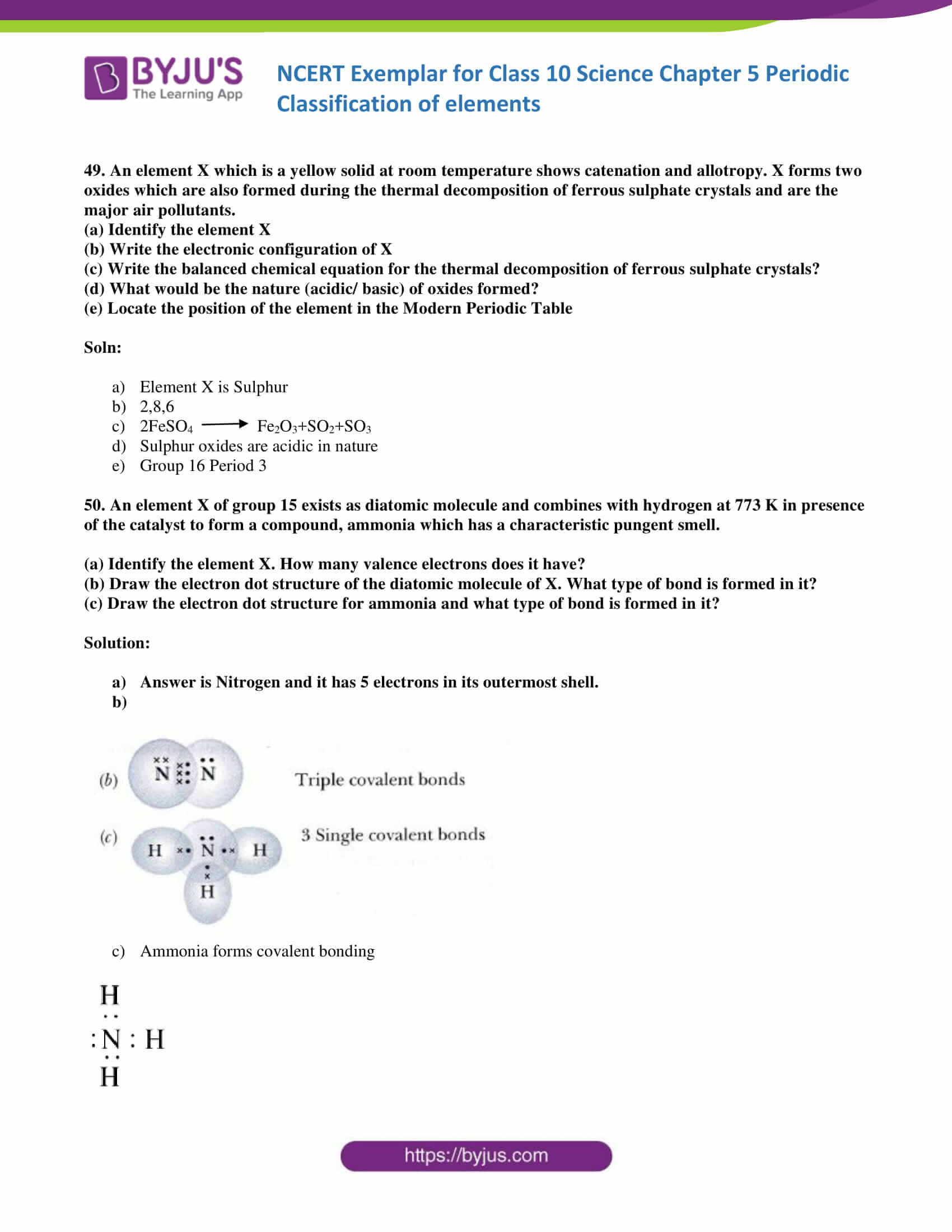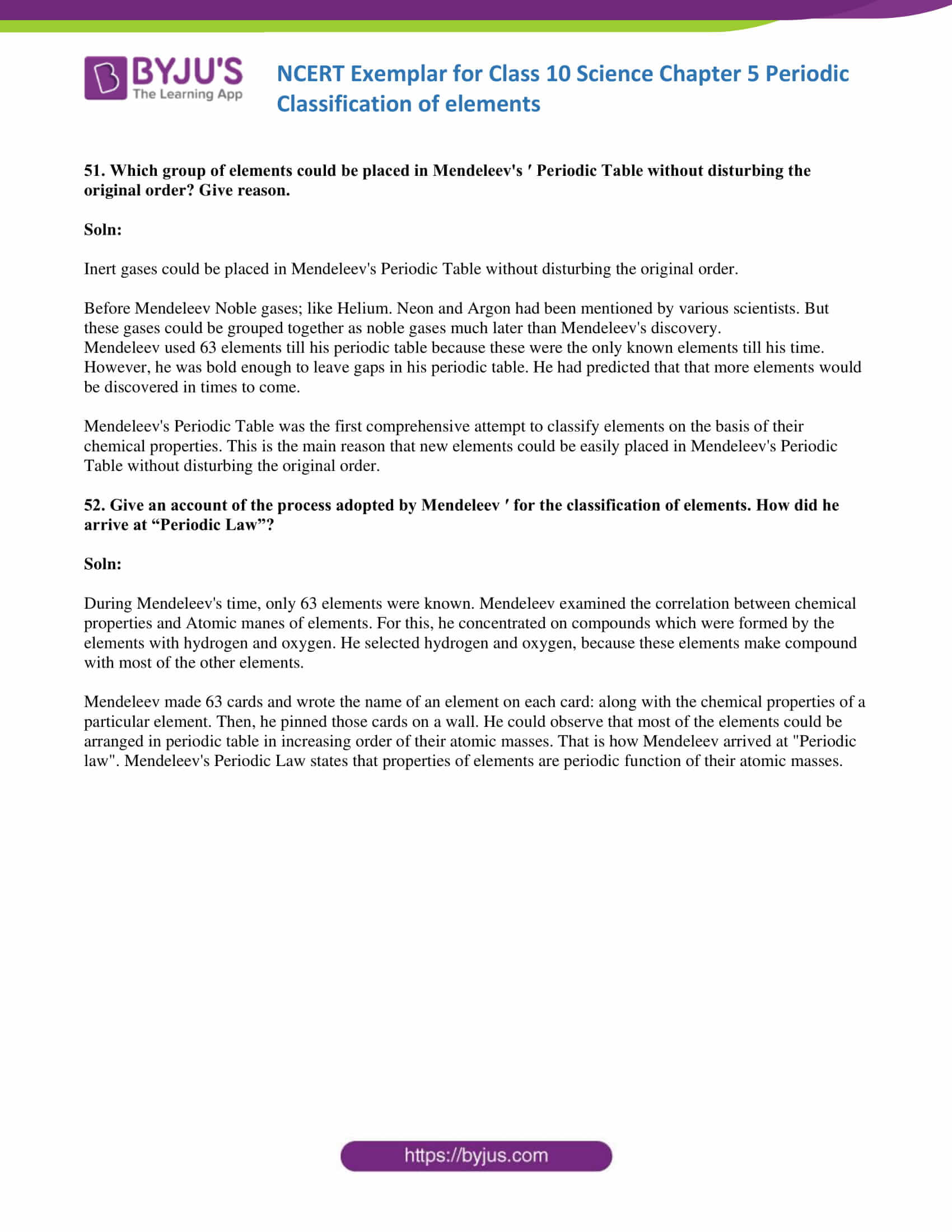 Class 10 Periodic Classification of Elements NCERT Exemplar
This NCERT exemplar page has questions on periodic table with answers, questions on position of elements in modern periodic table, periodic classification NEET questions, important electronic configurations, numerical problems , MCQ'S, Match the following and questions from sample papers and previous year question papers.
Class 10 Periodic Classification of Elements Important concepts
Making Order Out Of Chaos – Early Attempts At The Classification Of Elements 1.1 Dobereiner's Triads

Newlands' Law Of Octaves

  Making Order Out Of Chaos – Mendeleev's Periodic Table
           2.1 Achievements Of Mendeleev's Periodic Table
          2.2 Limitations Of Mendeleev's Classification
Making Order Out Of Chaos – The Modern Periodic
              3.1 Position Of Elements In The Modern Periodic
              3.2 Trends In The Modern Periodic Table.
Periodic Classification of Elements is a crucial topic from the point of your class 10 CBSE board examination. This is also a very important topic from the point of competitive examination as many questions are usually asked in competitive exams on this topic.
In order to get acquainted with the concepts involved in this chapter, students are advised to solve sample papers and NCERT exemplars provided by BYJU'S. Students are also advised to download BYJU'S learning app to get access to all the study materials provided by us.
Also Read