NCERT Exemplar Class 10 Science Chapter 1 Chemical Reactions and Equations will help you in getting an understanding of all the fundamentals of chemical reactions as well as their symbolic representation in terms of equations. Here students will recognize chemical changes, write equations, classify chemical reactions and basically list a few examples of chemical reactions.
Thus, to help students get a clear idea about the chapter and the topics, we are offering free NCERT exemplar for class 10 Science chapter 1 – chemical reactions and equations here. The exemplar is prepared by experts and is designed to help students get the right answers for questions, as well as, have a thorough revision of the entire chapter. The exemplar act as a very resourceful study tool and will help students to perform excellently in the exams.
Class 10 science chapter 1 NCERT exemplar PDF can be accessed below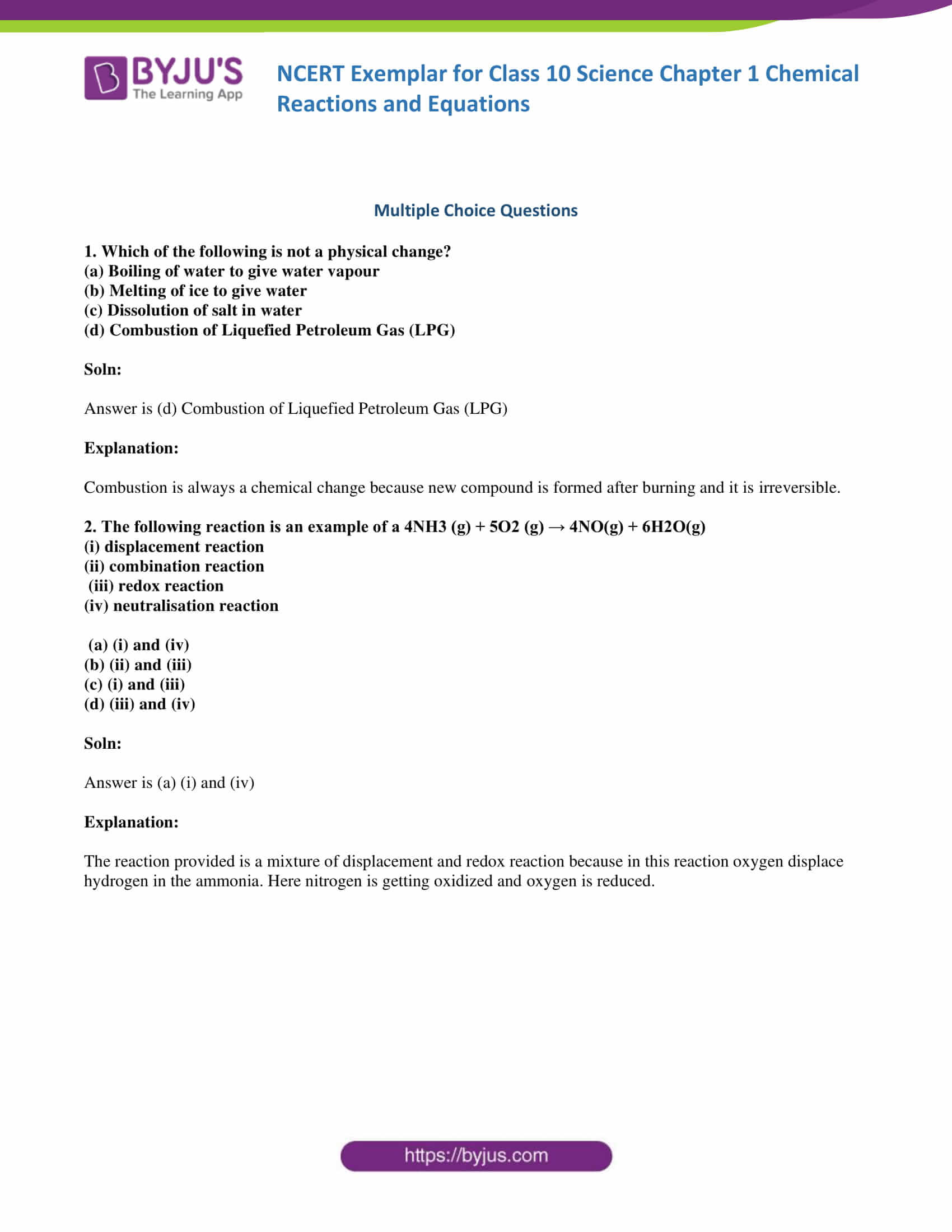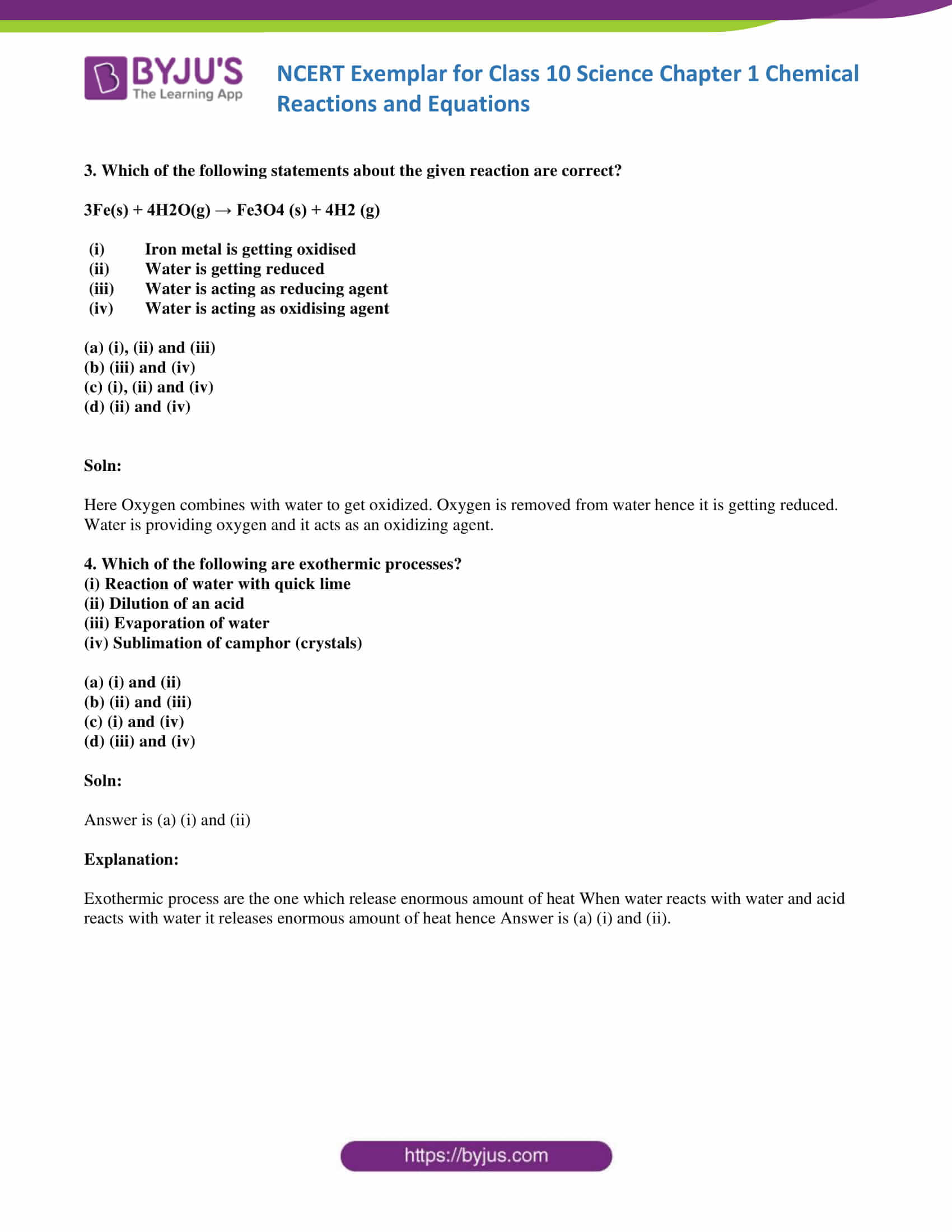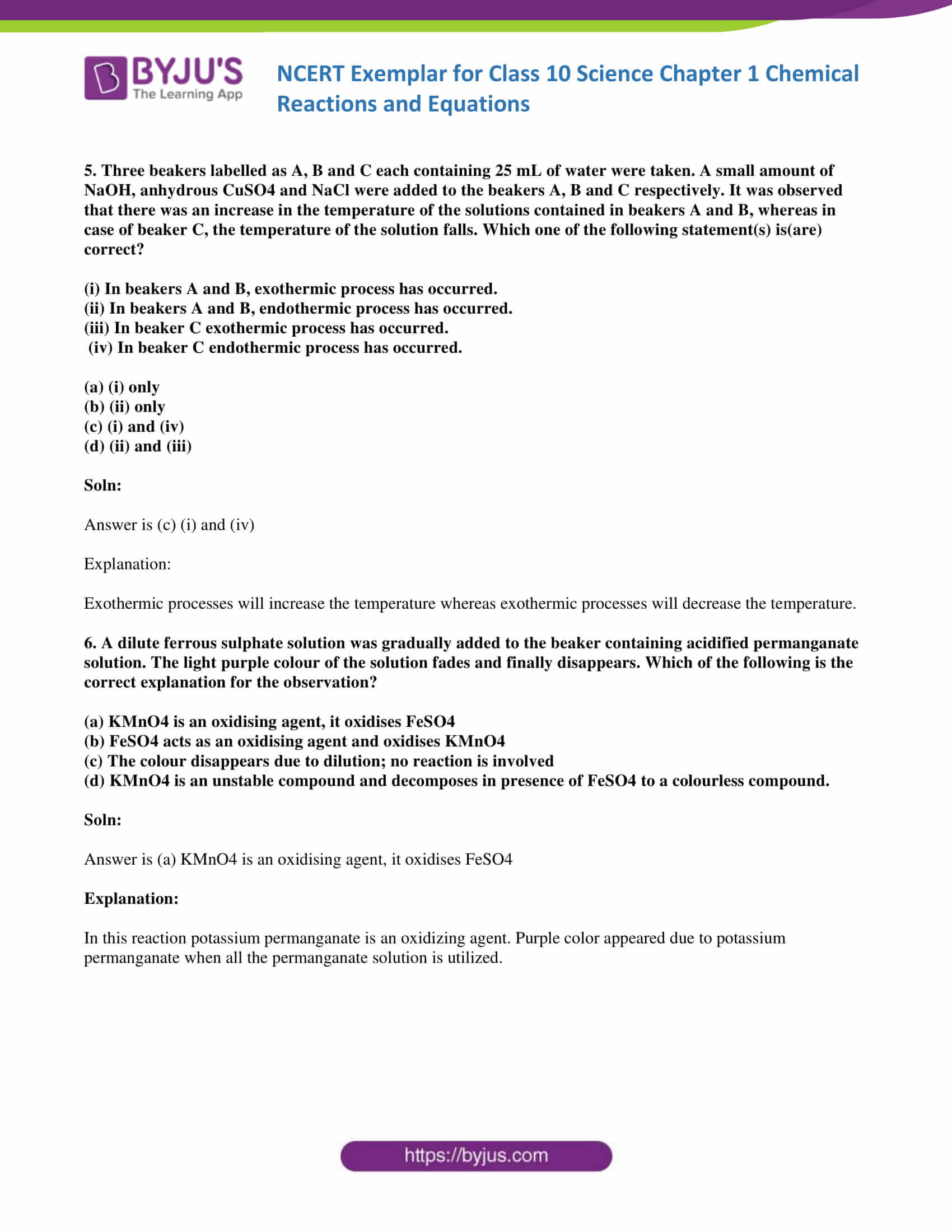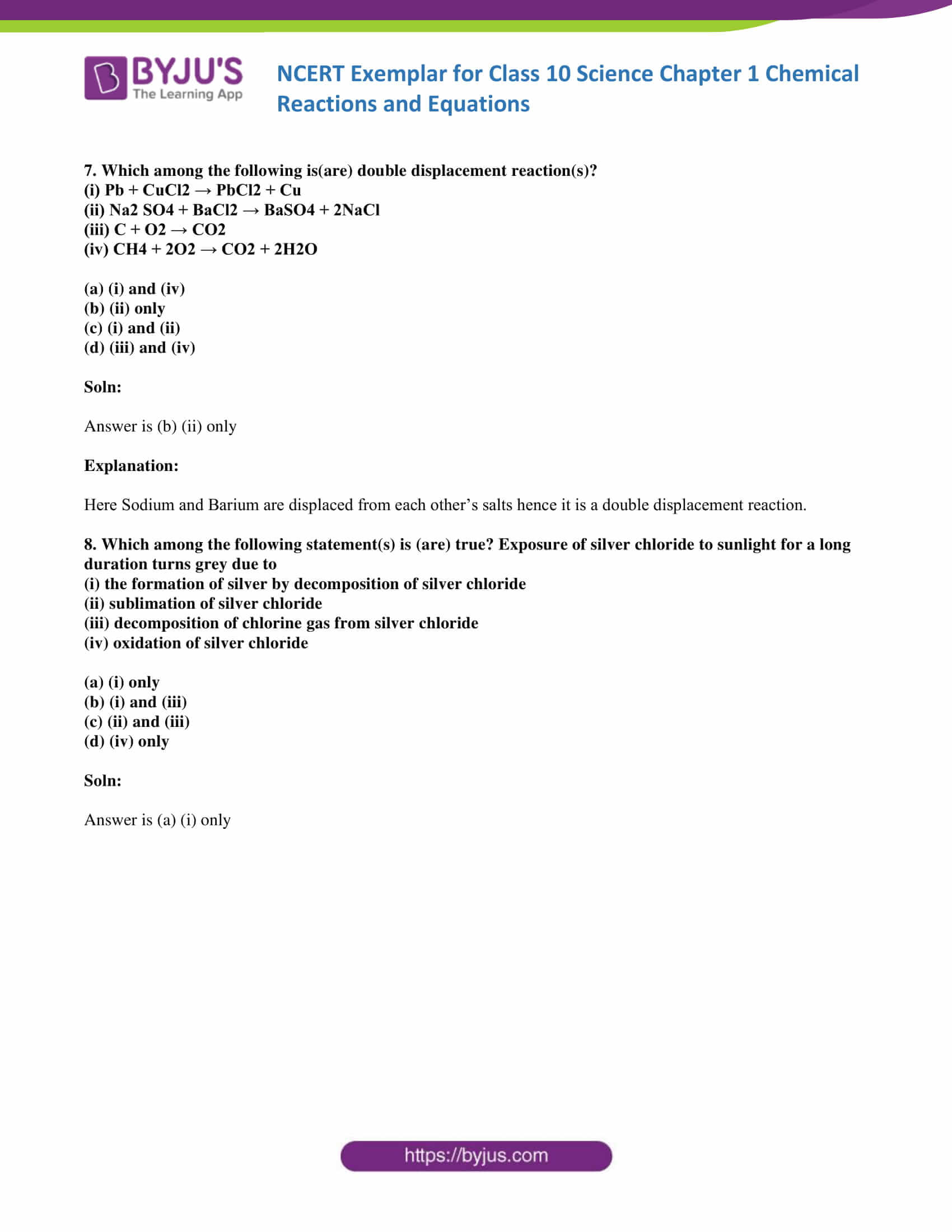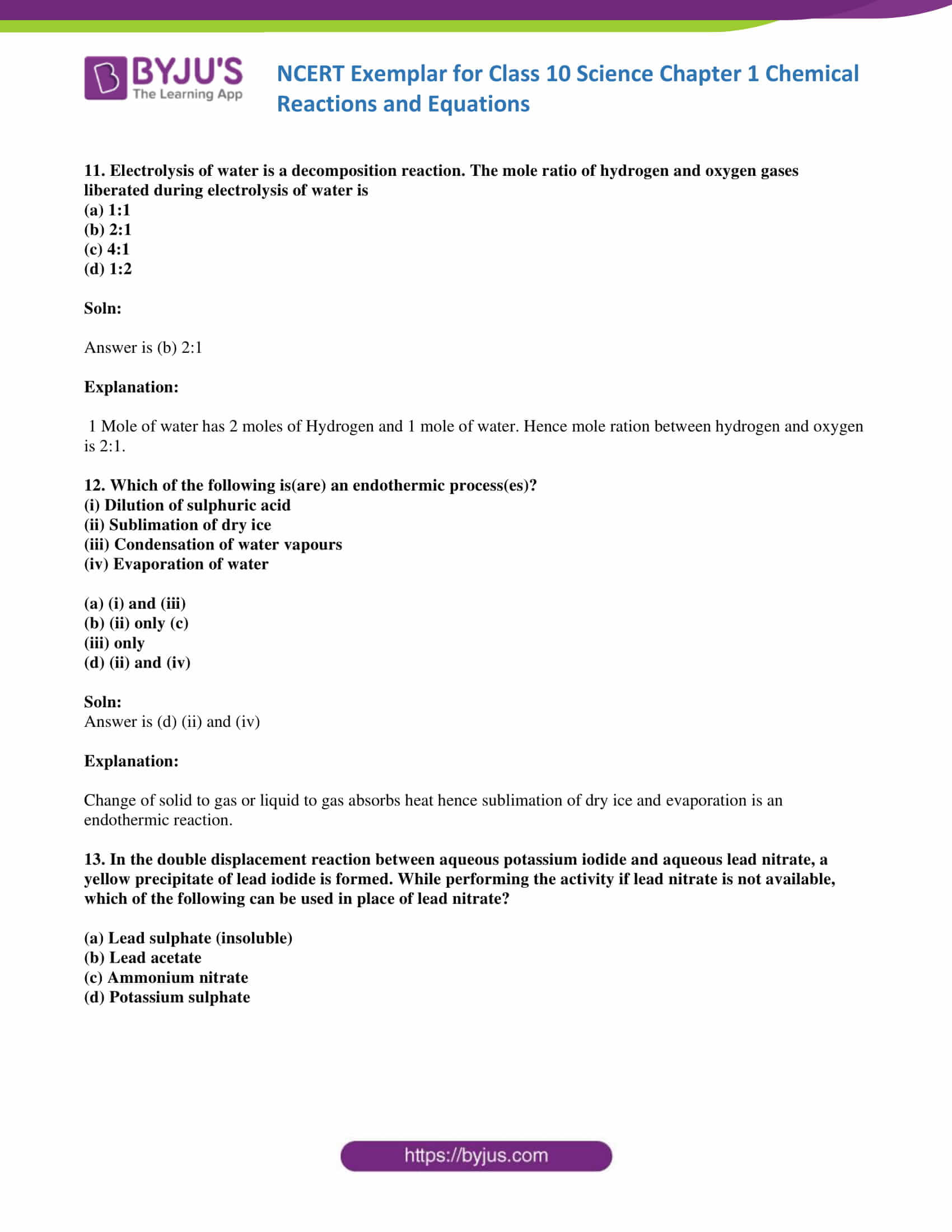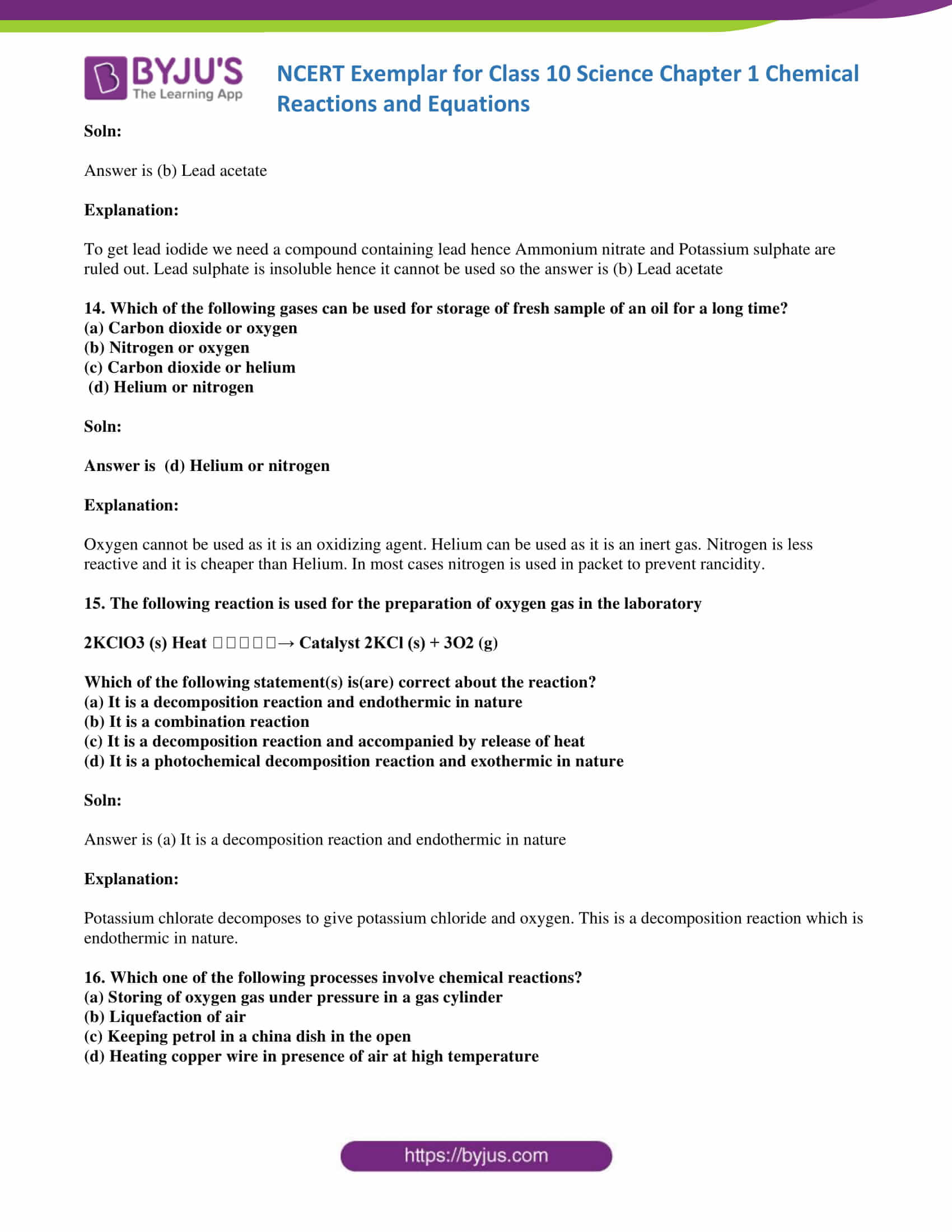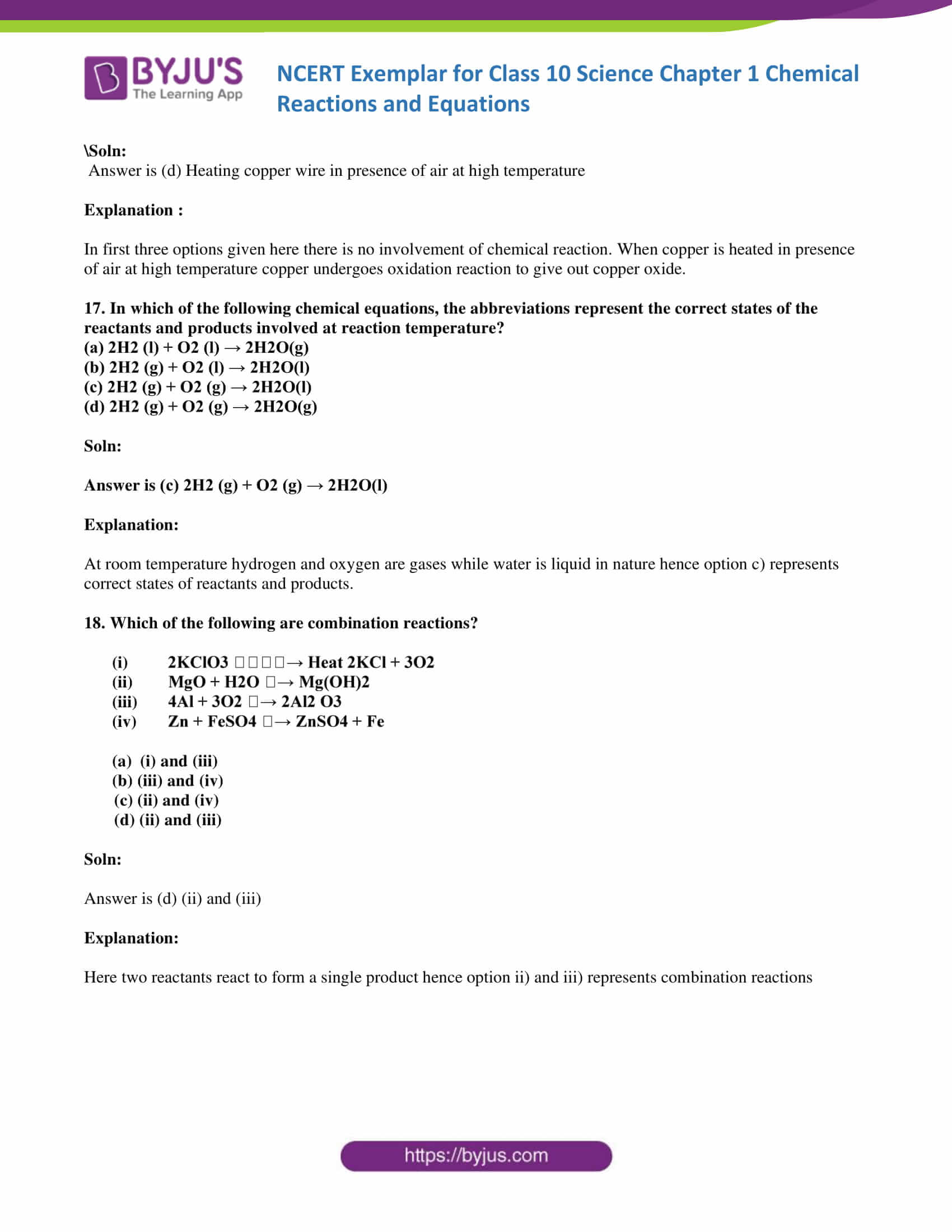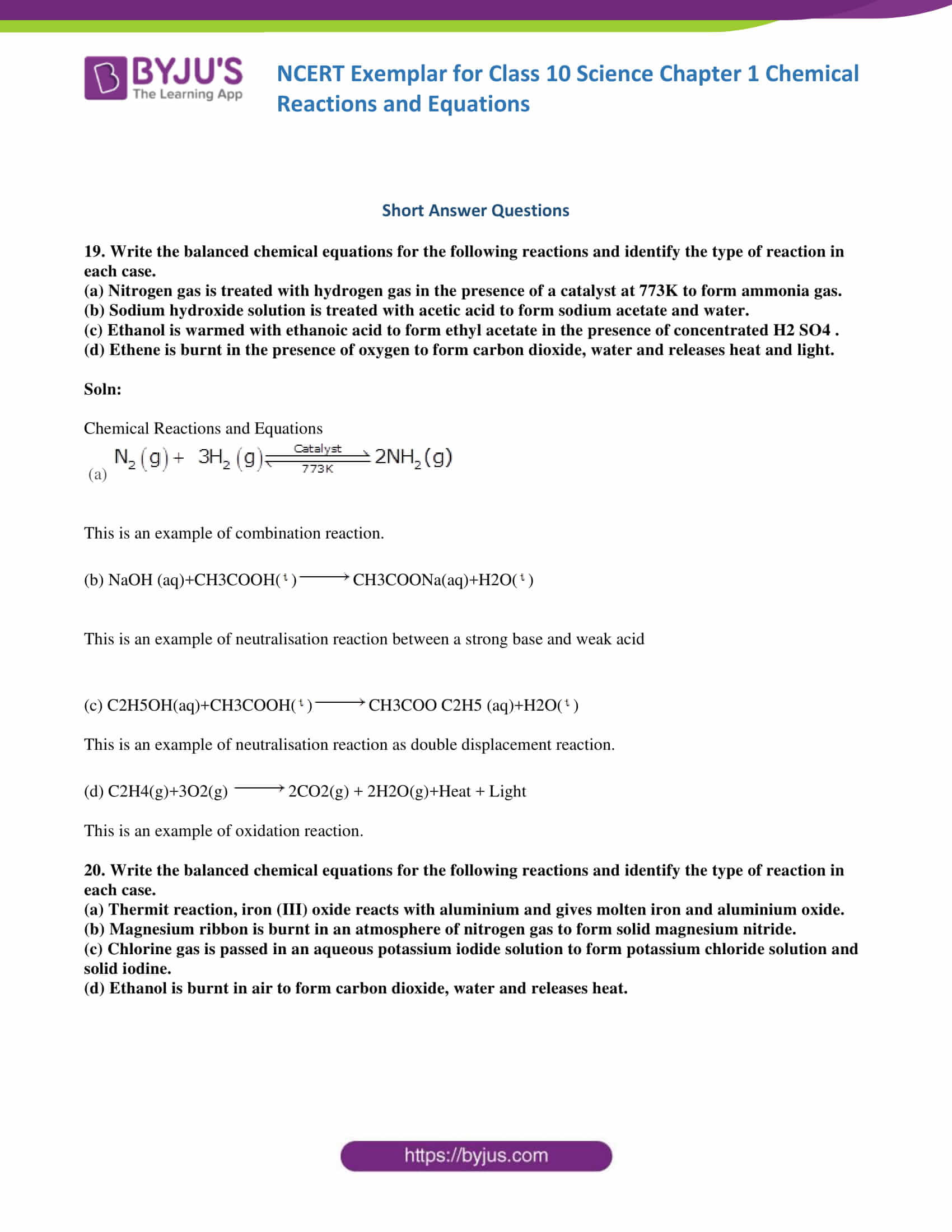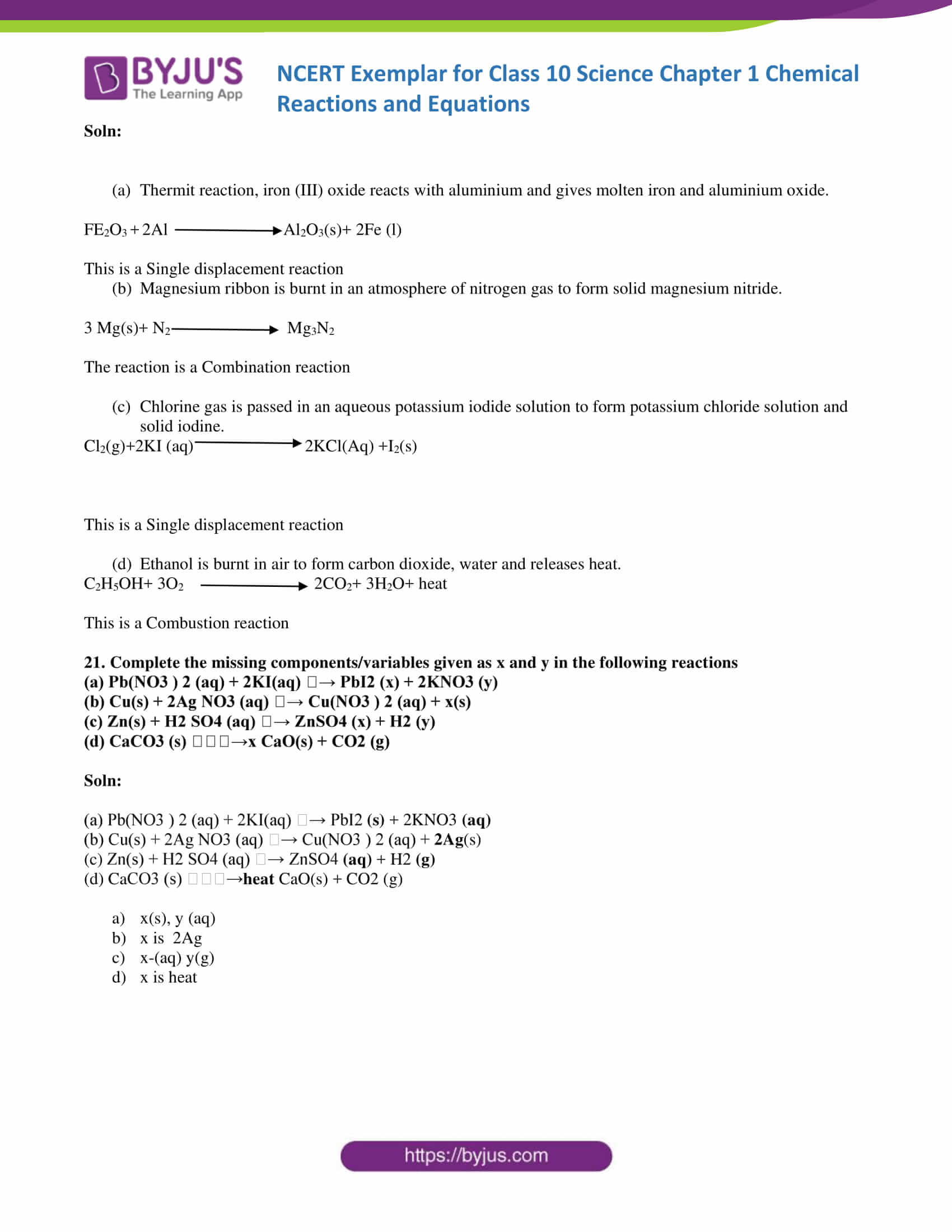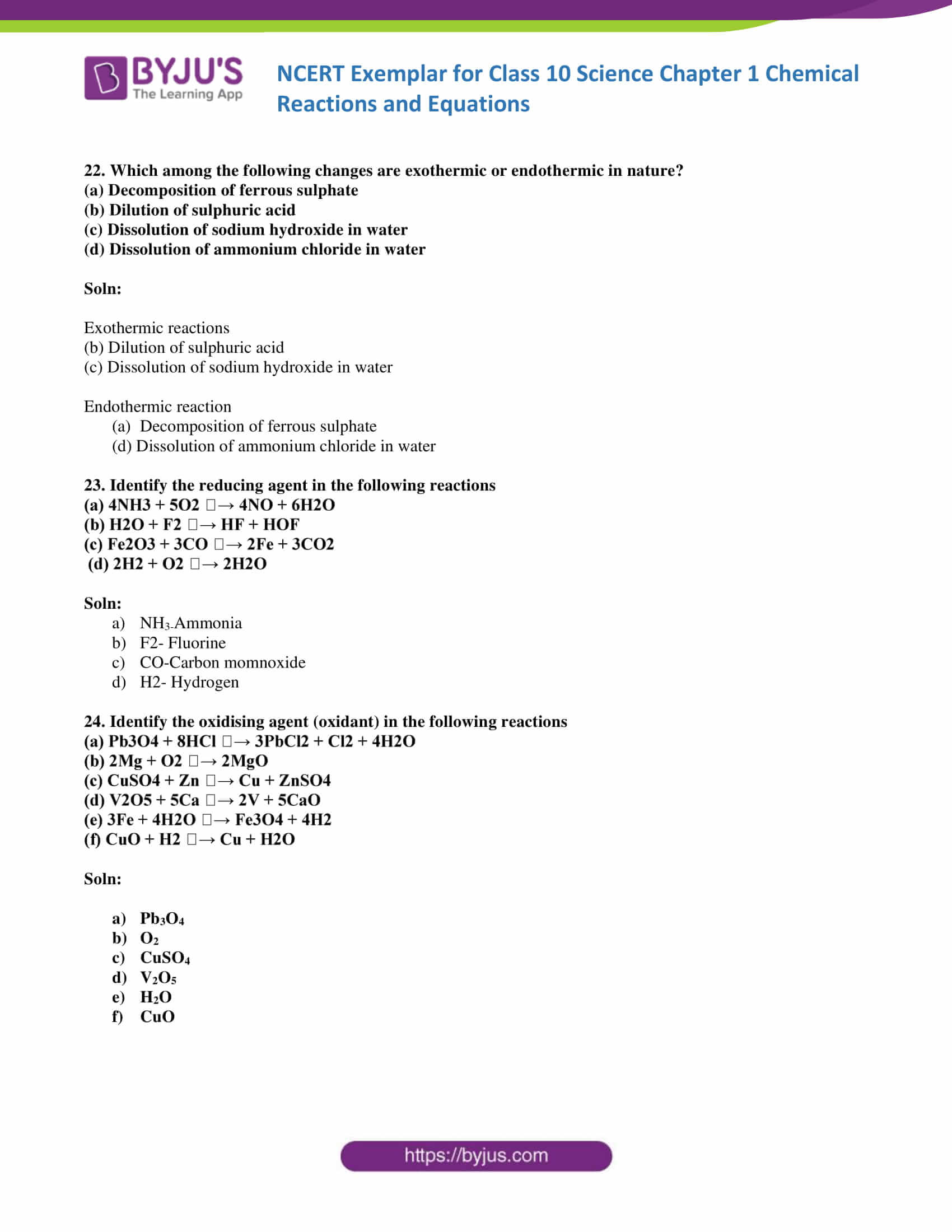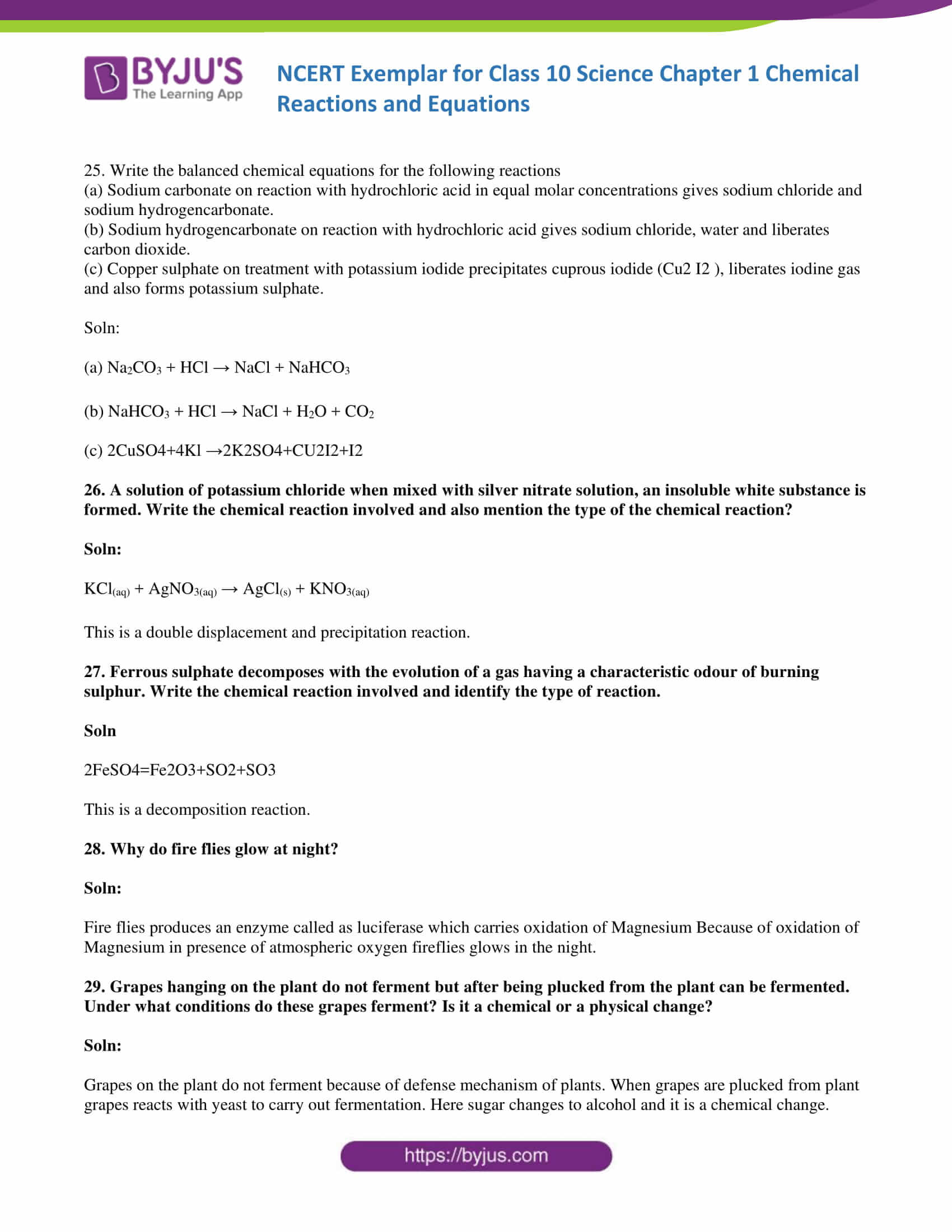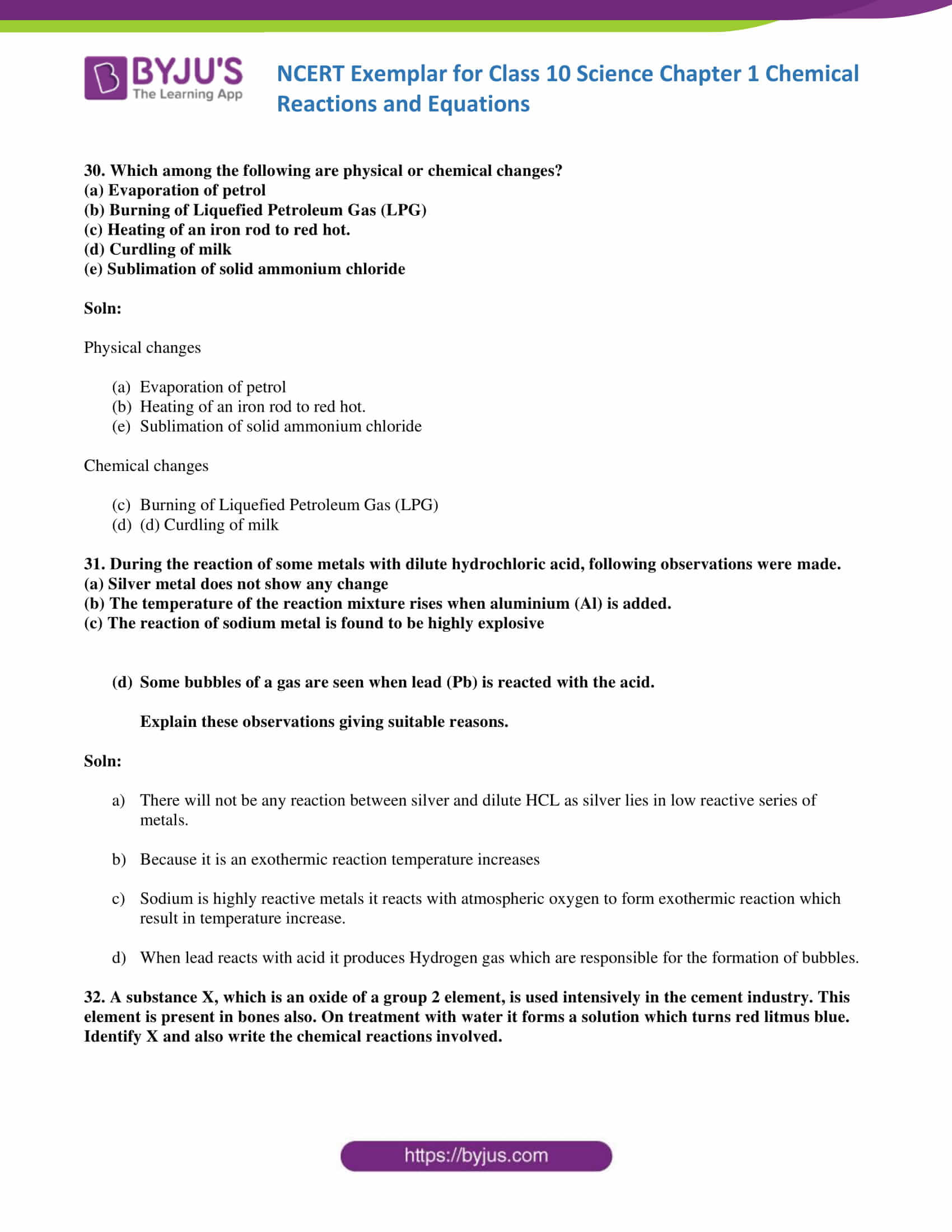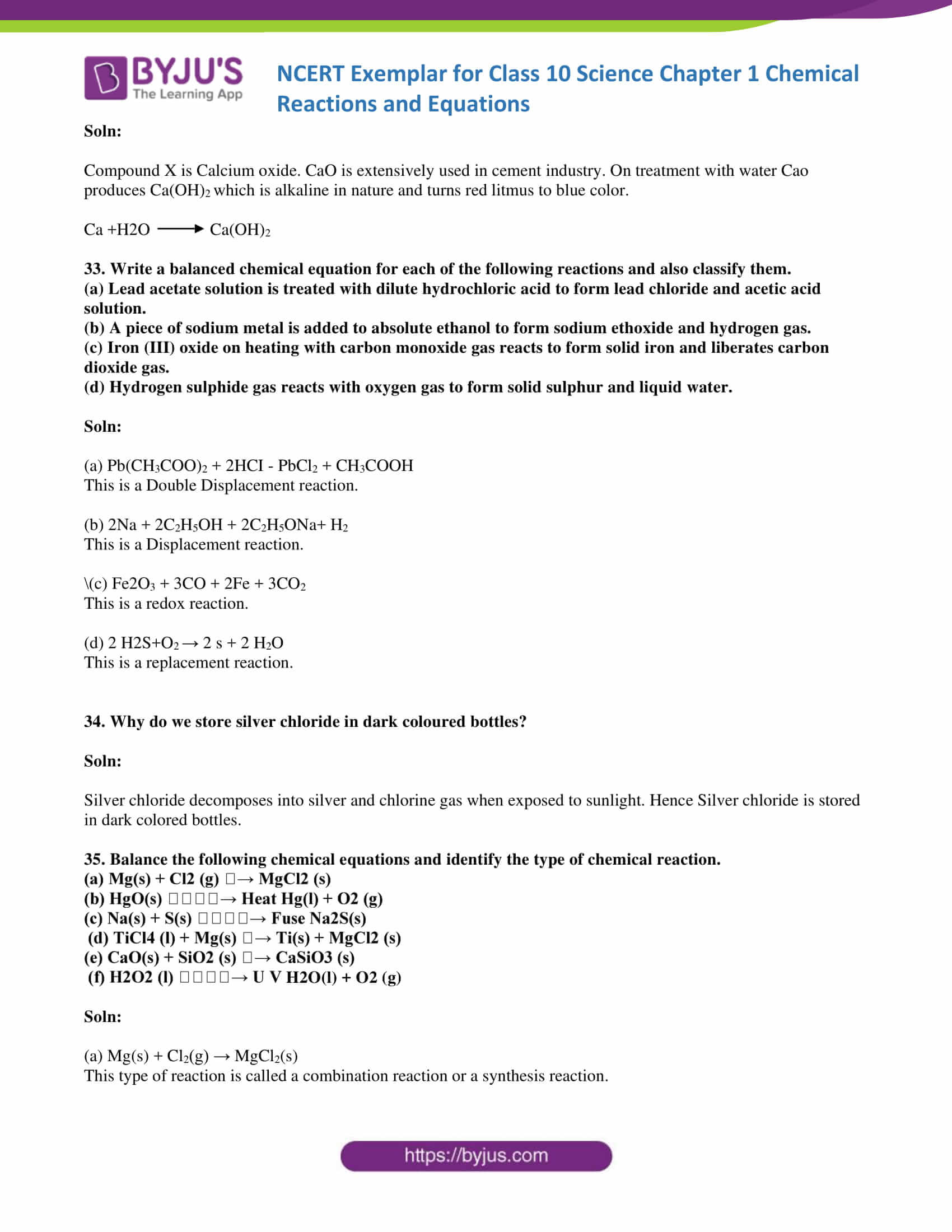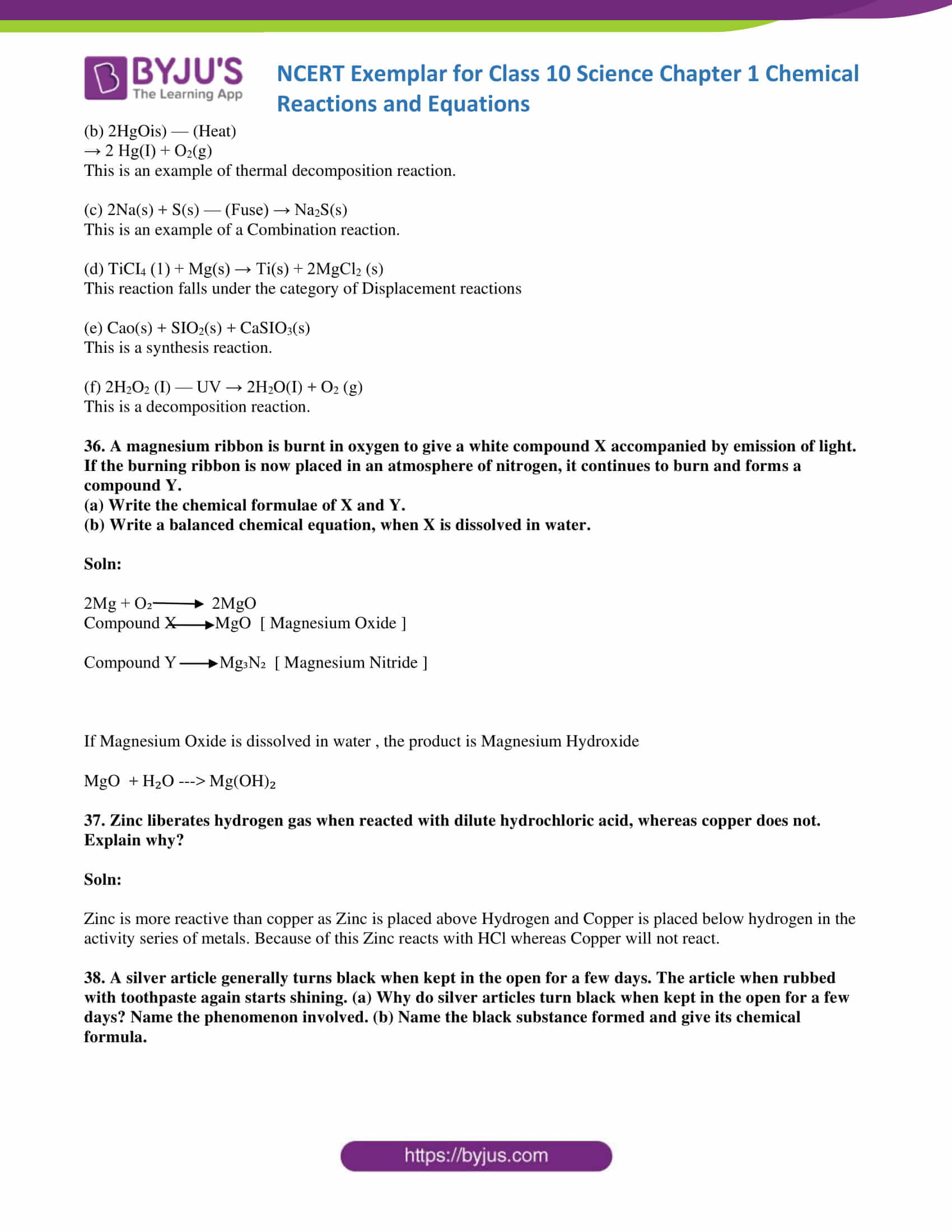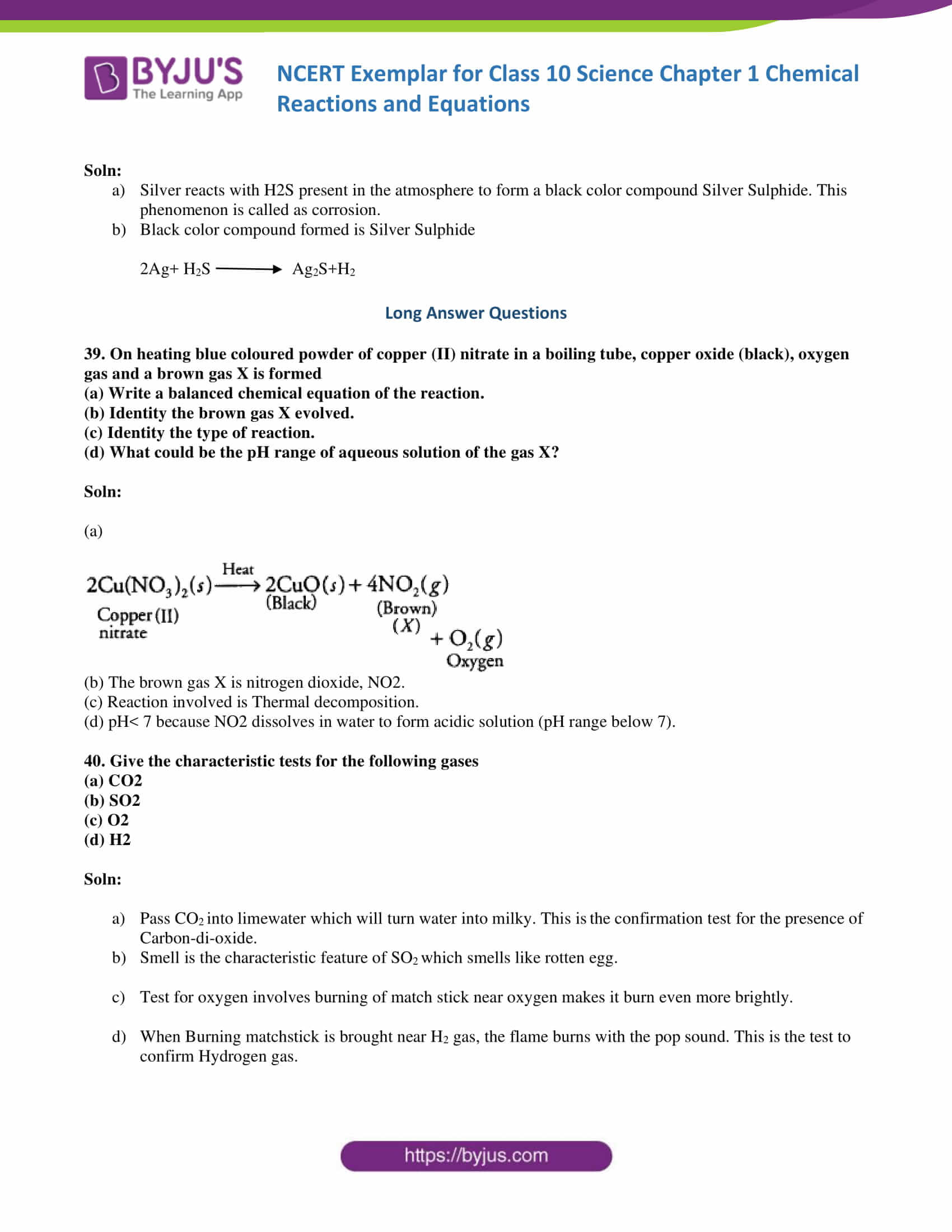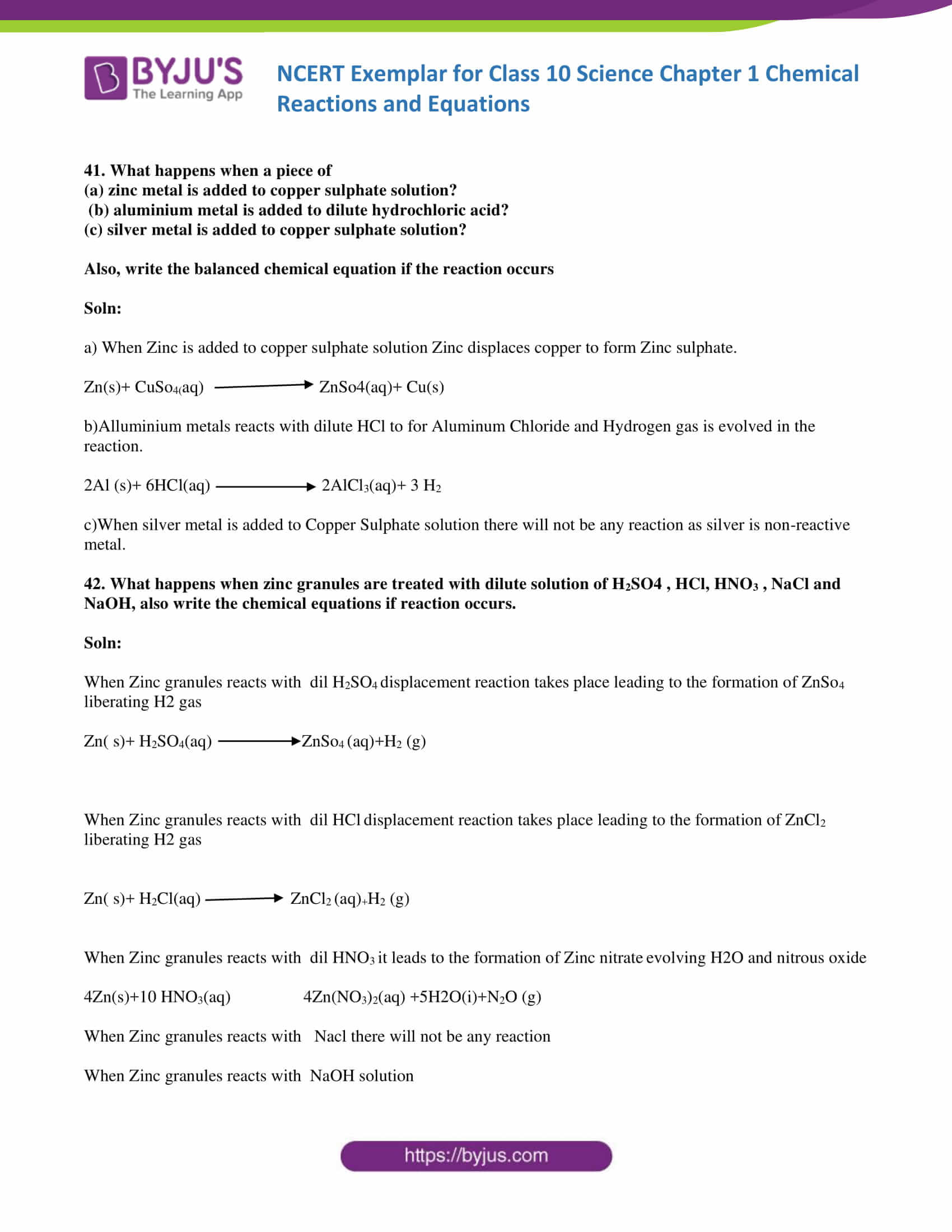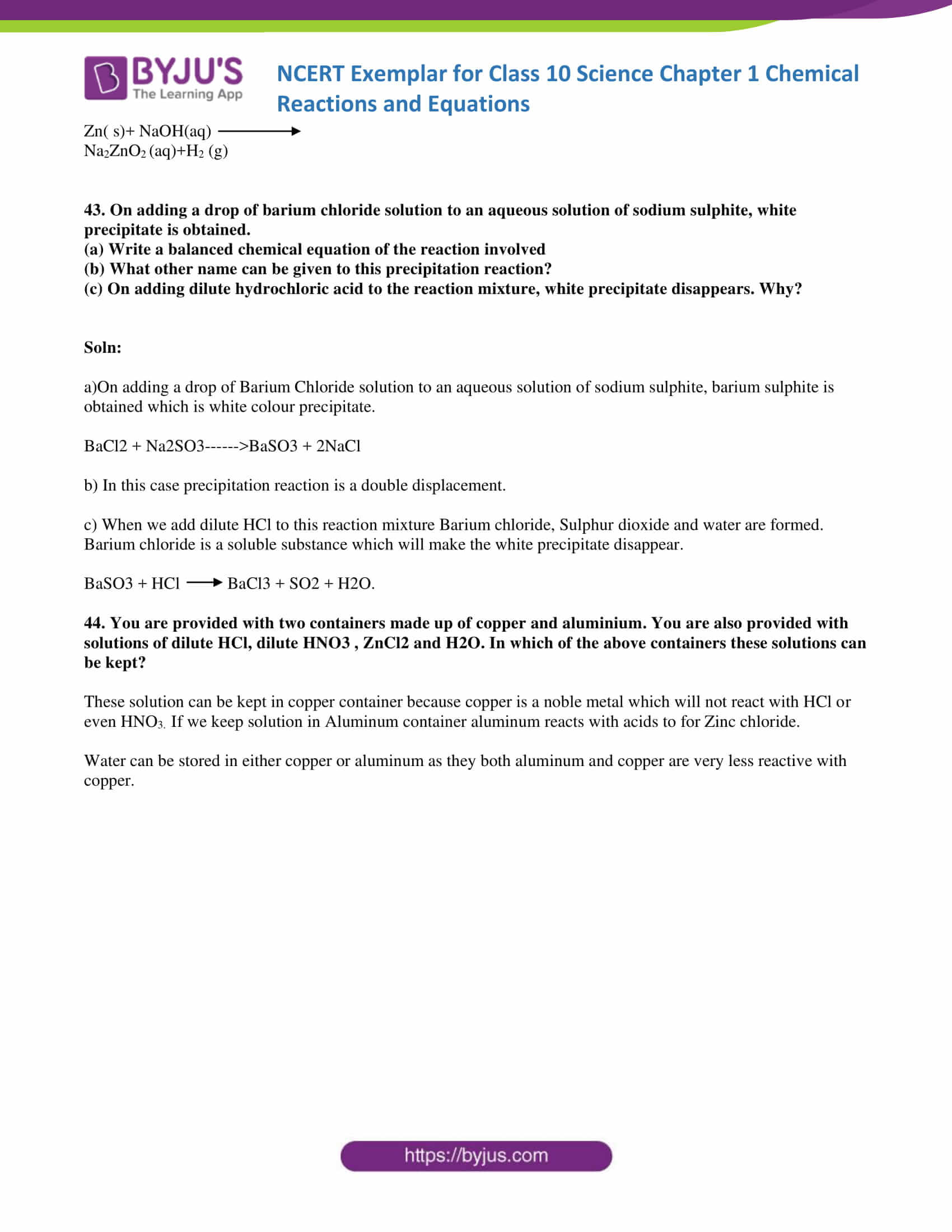 NCERT Exemplar Class 10 Science Chemical Reactions
This solution has answers to the questions given in the NCERT Exemplars together with chemical reactions and equations class 10 questions answers, MCQ'S, fill in the blanks, match the following kind of questions.
Chemical reactions are very fundamentals topic which will help you in all your future studies. Hence students are advised to get the knowledge of this chapter thoroughly
Important topics of Class 10 Chapter 1 Science Chemical Reactions and Equations
| | |
| --- | --- |
| Section Number | Topic |
| 1.1 | Chemical Equations |
| 1.1.1 | Writing A Chemical Equation |
| 1.1.2 | Balanced Chemical Equations |
| 1.2 | Types Of Chemical Reactions |
| 1.2.1 | Combination Reaction |
| 1.2.2 | Decomposition Reaction |
| 1.2.3 | Displacement Reaction |
| 1.2.4 | Double Displacement Reaction |
| 1.3 | Have You Observed The Effects Of Oxidation Reactions In Everyday Life? |
| 1.3.1 | Corrosion |
| 1.3.2 | Rancidity |
In This Chapter students will get the basic knowledge about a chemical reaction, writing and balancing chemical equations, types of chemical reaction, effects of oxidation reactions, explanation about chemical reaction behind corrosion and rancidity.
Students are also advised to solve the CBSE previous year question as well as the sample papers. Solving the sample papers and CBSE previous year papers will also help them to know the exam pattern as well as the marking scheme.
Also Read