NCERT Exemplar Class 10 Science Chapter 8 How do Organisms Reproduce? is an important study resource for CBSE class 10 students. This Exemplar can help the students to clear their doubts and understand the concepts in an interactive way.
These exemplar solutions are prepared according to the latest CBSE syllabus 2018-19. It has answers to 27 MCQ'S, 21 short answer questions 11 long answer questions which will help you to practice questions of varied difficulty on reproduction of organisms.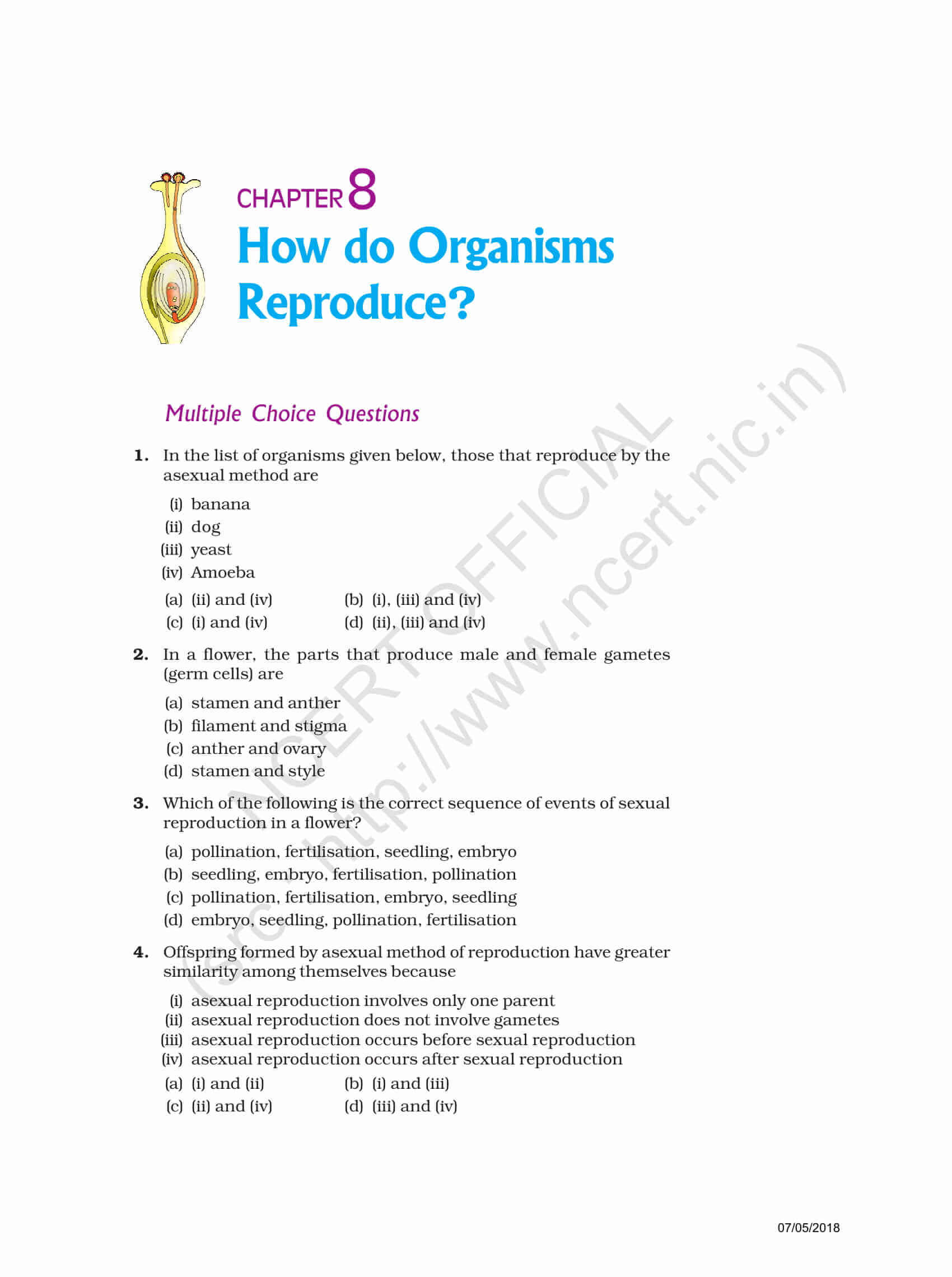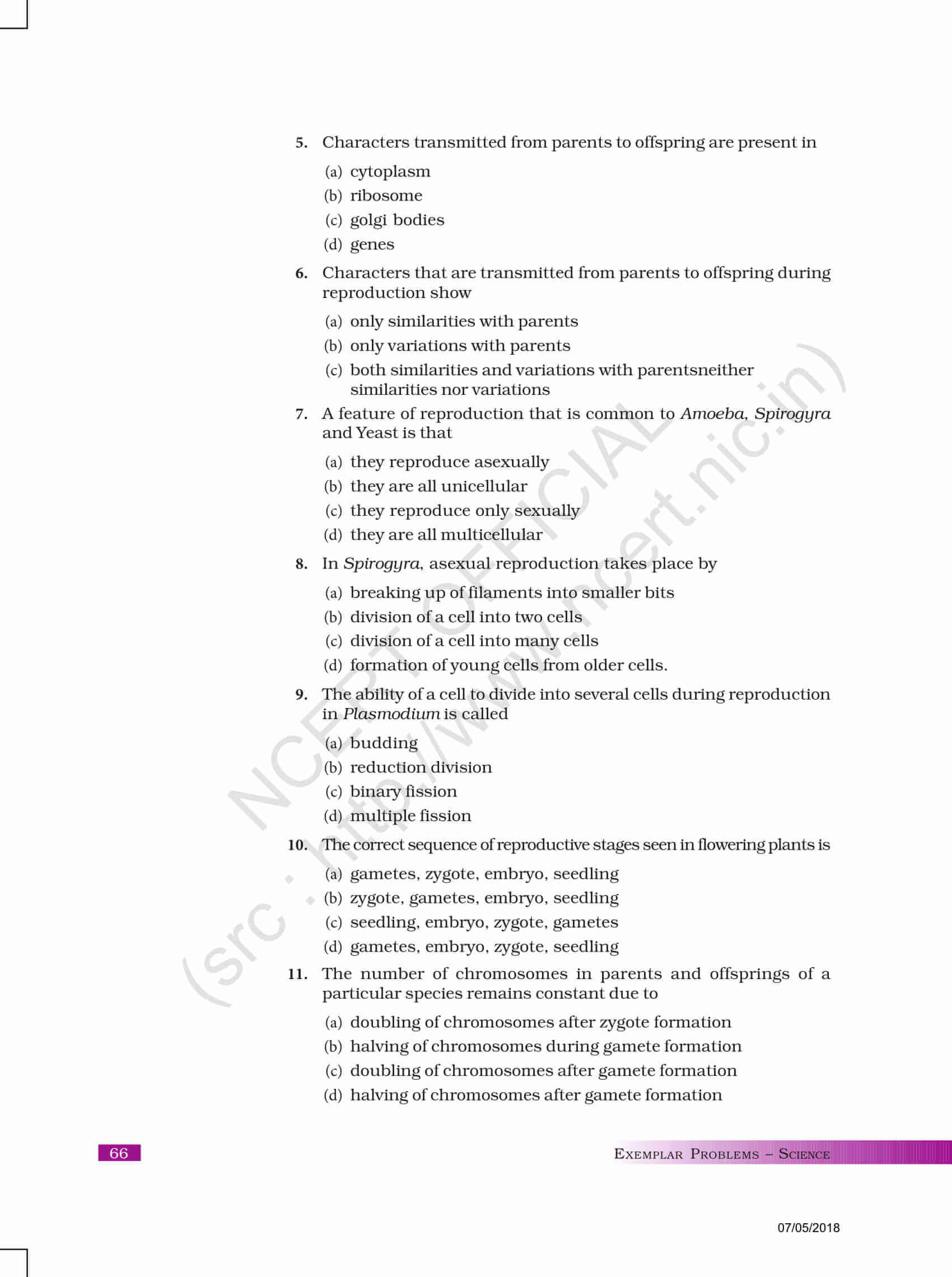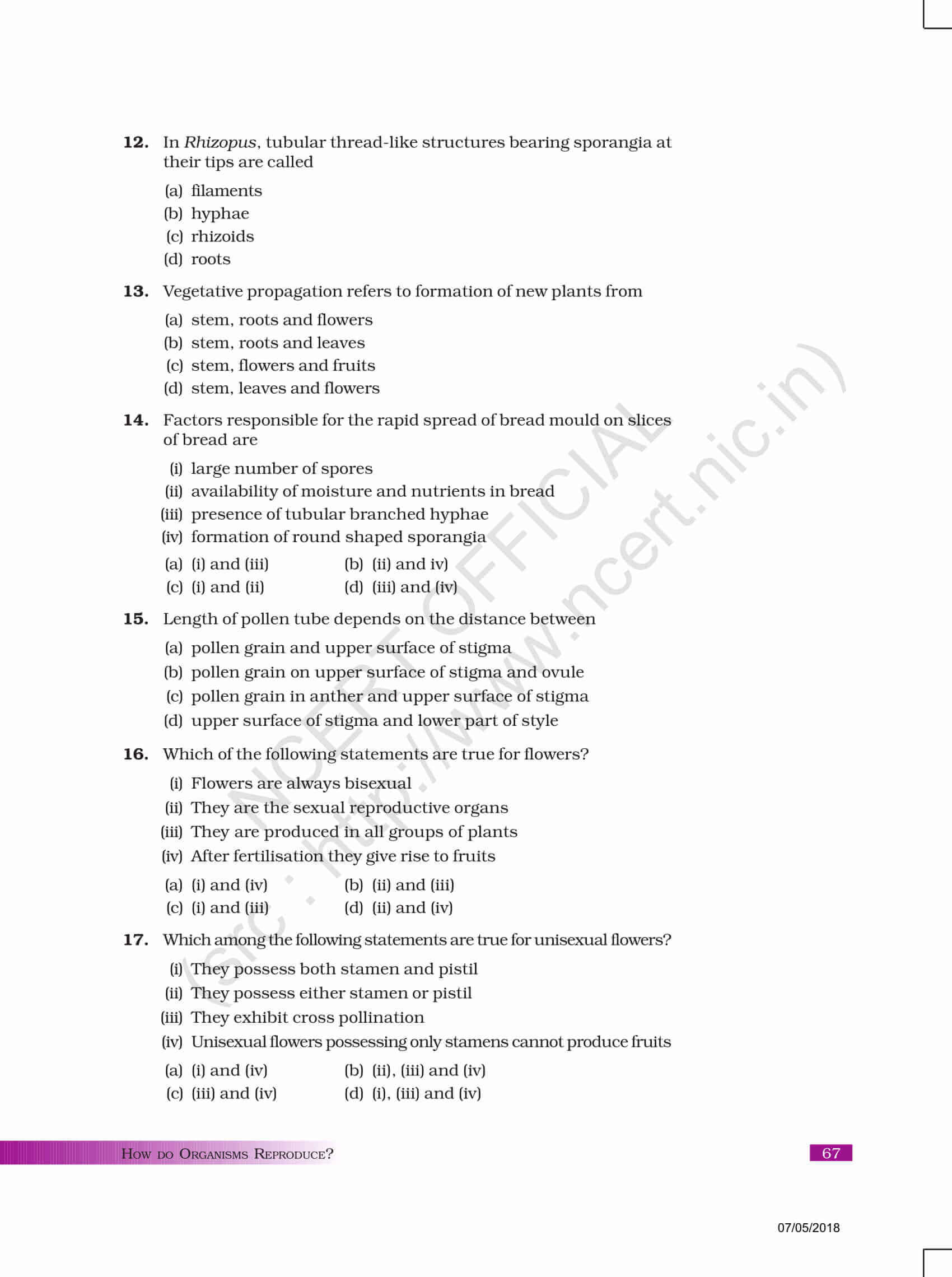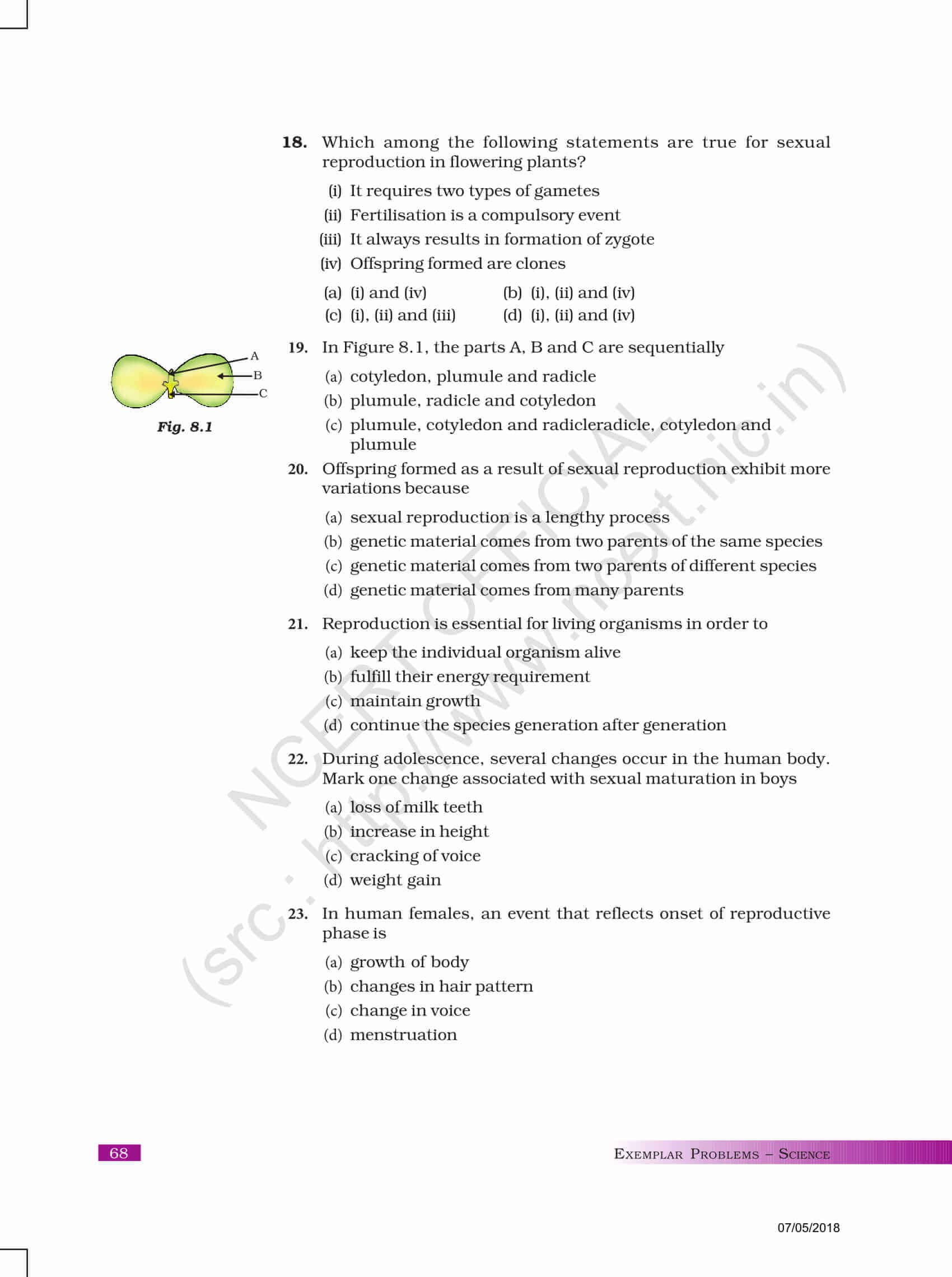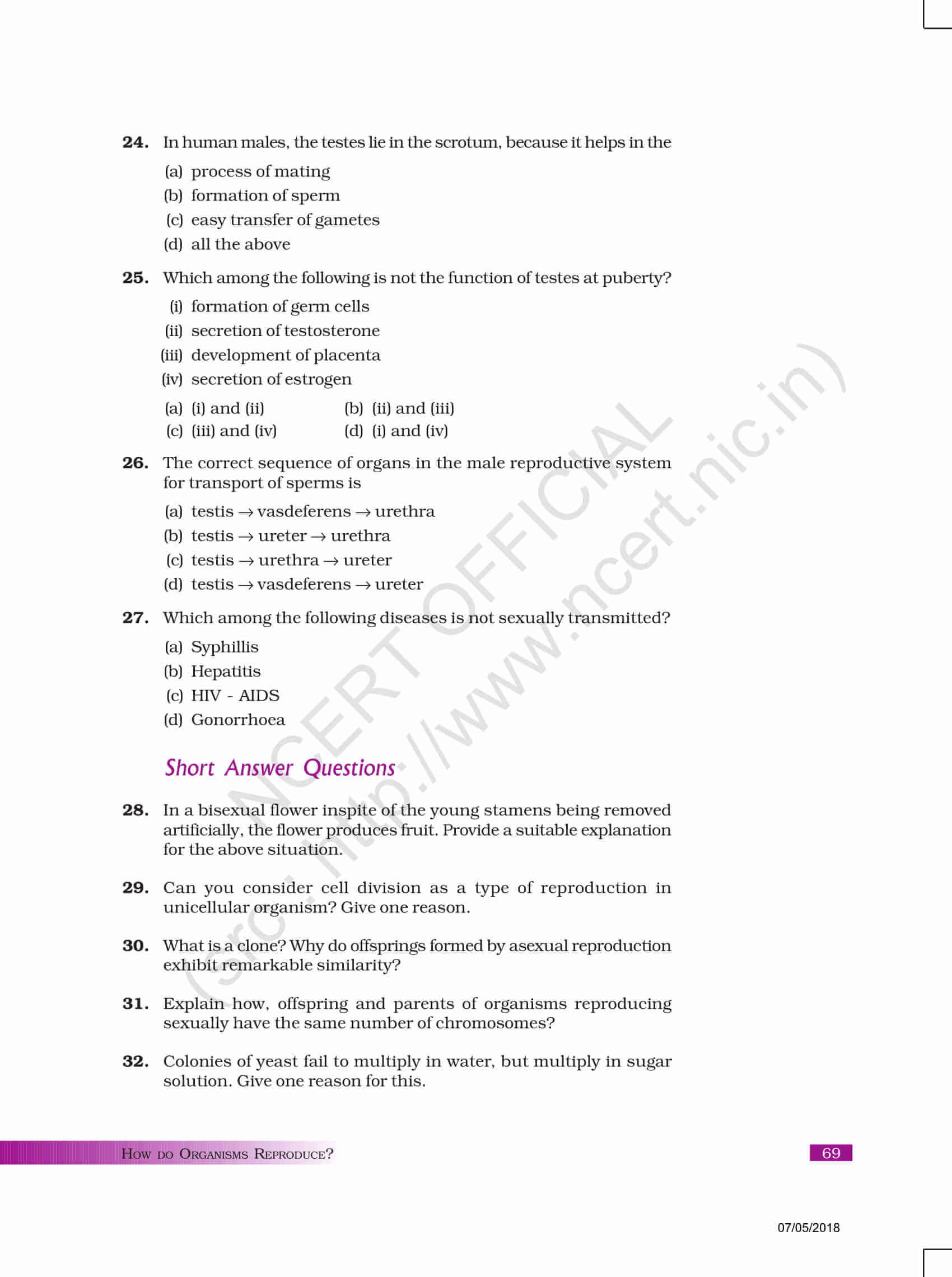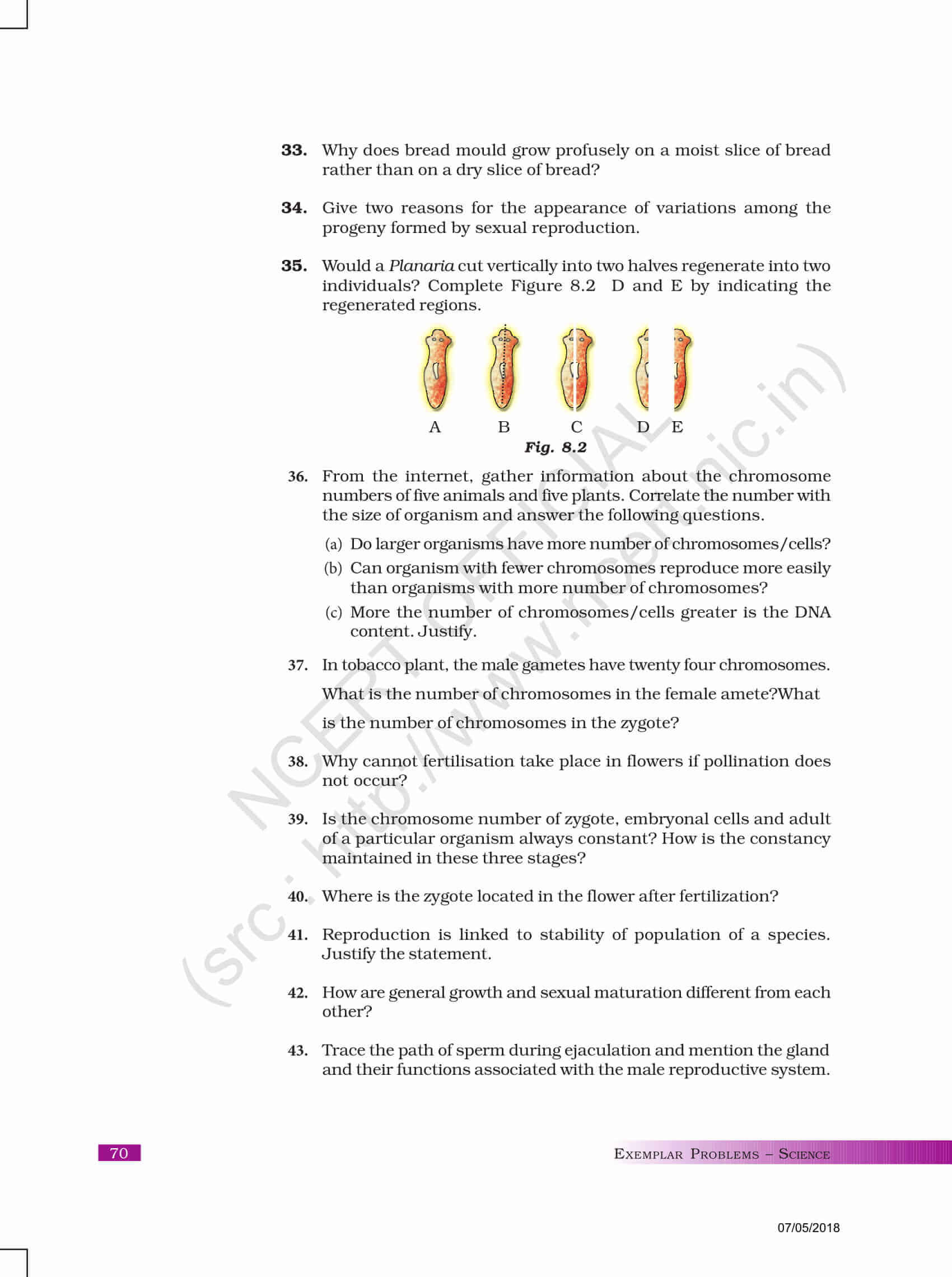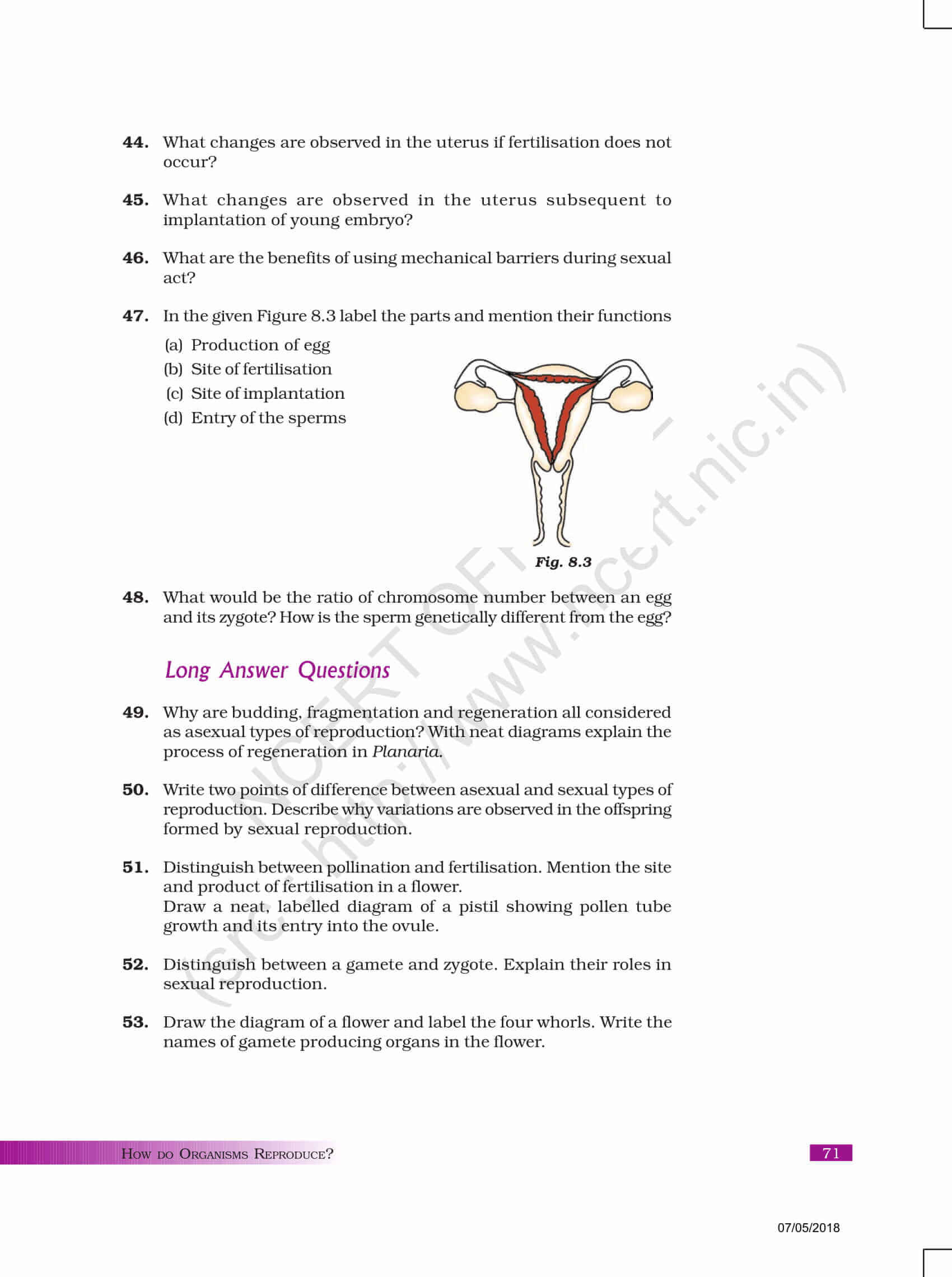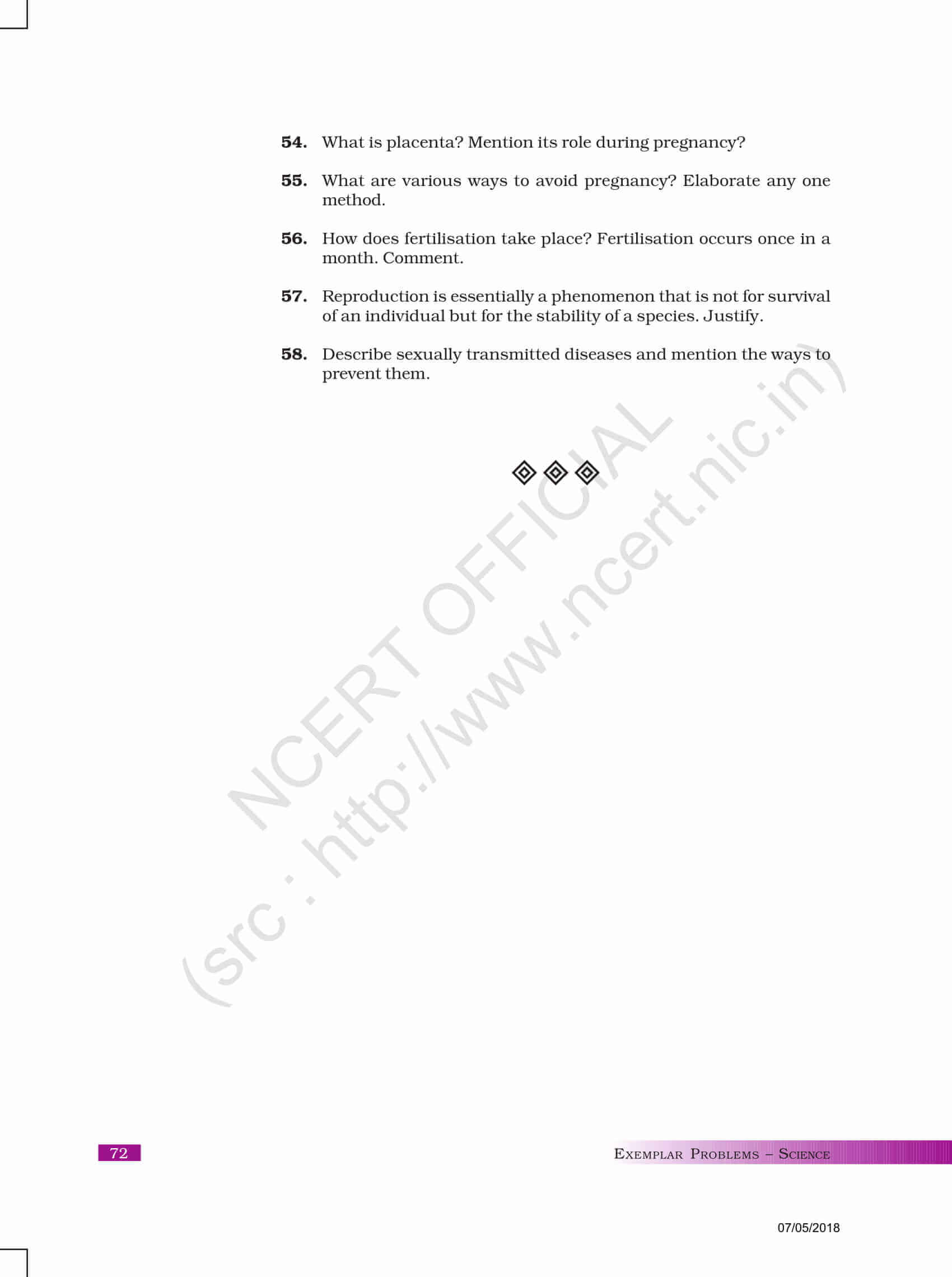 Topics covered in Exemplar solutions for Chapter 8 How Do Organisms Reproduce
Do Organisms Create Exact Copies Of Themselves?

The Importance Of Variation

Modes Of Reproduction Used By Single Organisms

Fission
Fragmentation
Regeneration
Budding
Vegetative Propagation
Spore Formation

Sexual Reproduction

Why The Sexual Mode Of Reproduction?
How do Organisms Reproduce? is very important and very interesting topic for the CBSE class 10 students. Students are recommended to study this Exemplar for a thorough understanding of the concepts involved in reproduction in organisms.
To ease your understanding of Biology topics BYJU'S brings you the videos, animations, infographics, tables, charts and notes. To get access to all the resource material we provide register with BYJU'S website or download BYJU'S learning App.