NCERT Exemplar Class 9 Maths Chapter 4 Linear Equations in Two Variables, is provided here in pdf format for students to prepare for exams. Our experts have designed exemplar problems with solutions in accordance with CBSE syllabus for 9th standard, which covers the following topics of chapter Linear Equations in Two Variables given below;
Problems based on linear equations in two variables
Finding solutions of linear equations
Representation of linear equations in two variables, graphically
Linear equations of lines parallel to x-axis and y-axis in a graph
Linear equation in two variables is one of the most important chapters of class 9. Questions of this chapter are also asked in competitive exams like CAT, IAS, and UPSC. Learning linear equations chapter will also help the students to score good marks in the examination.
To encourage easy learning and help students understand the concepts of linear equations, free NCERT exemplars are provided here which can be further downloaded in the form of a PDF. These exemplar solutions can be used as a reference tool by 9th standard students while practicing the NCERT book exercise questions.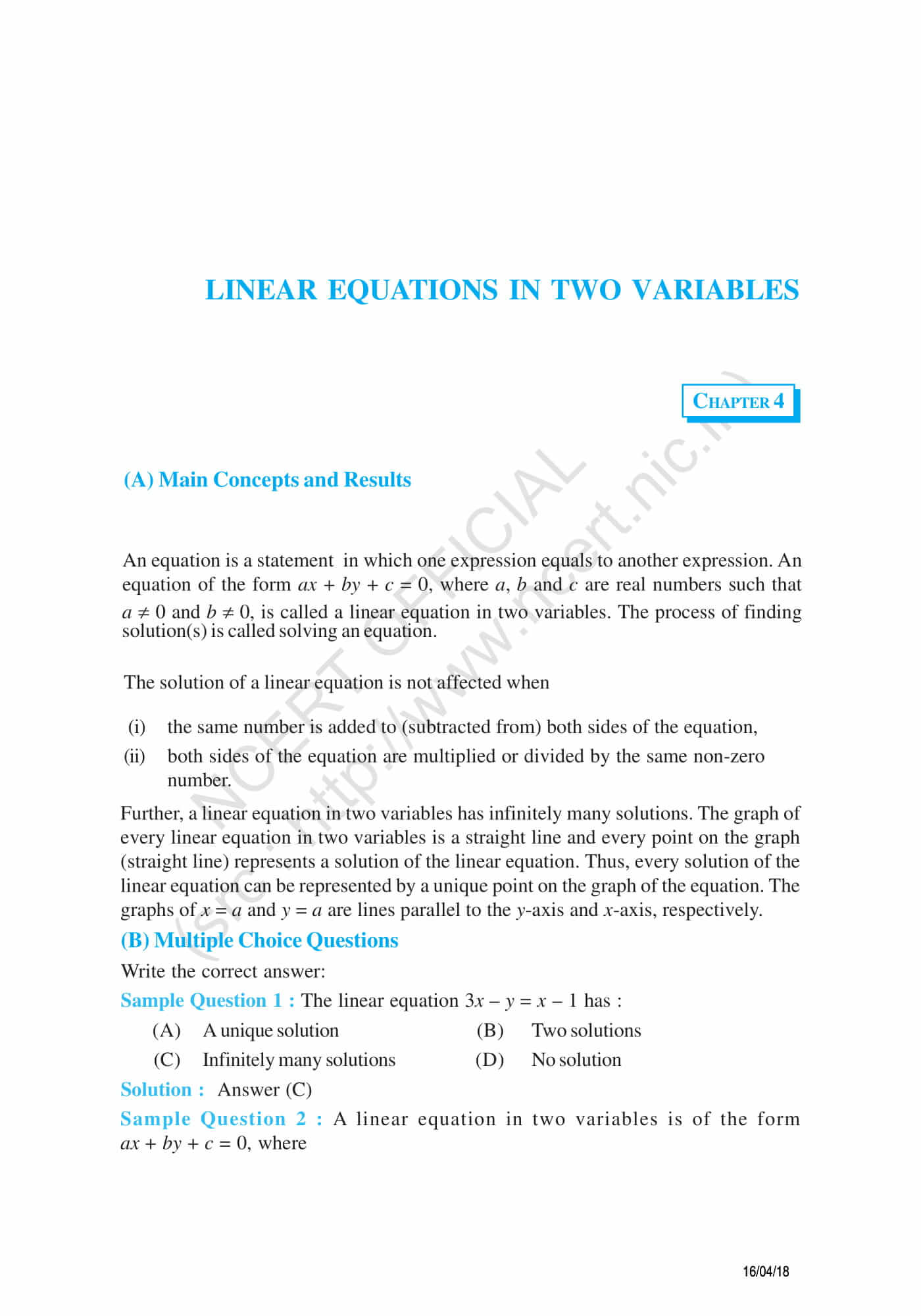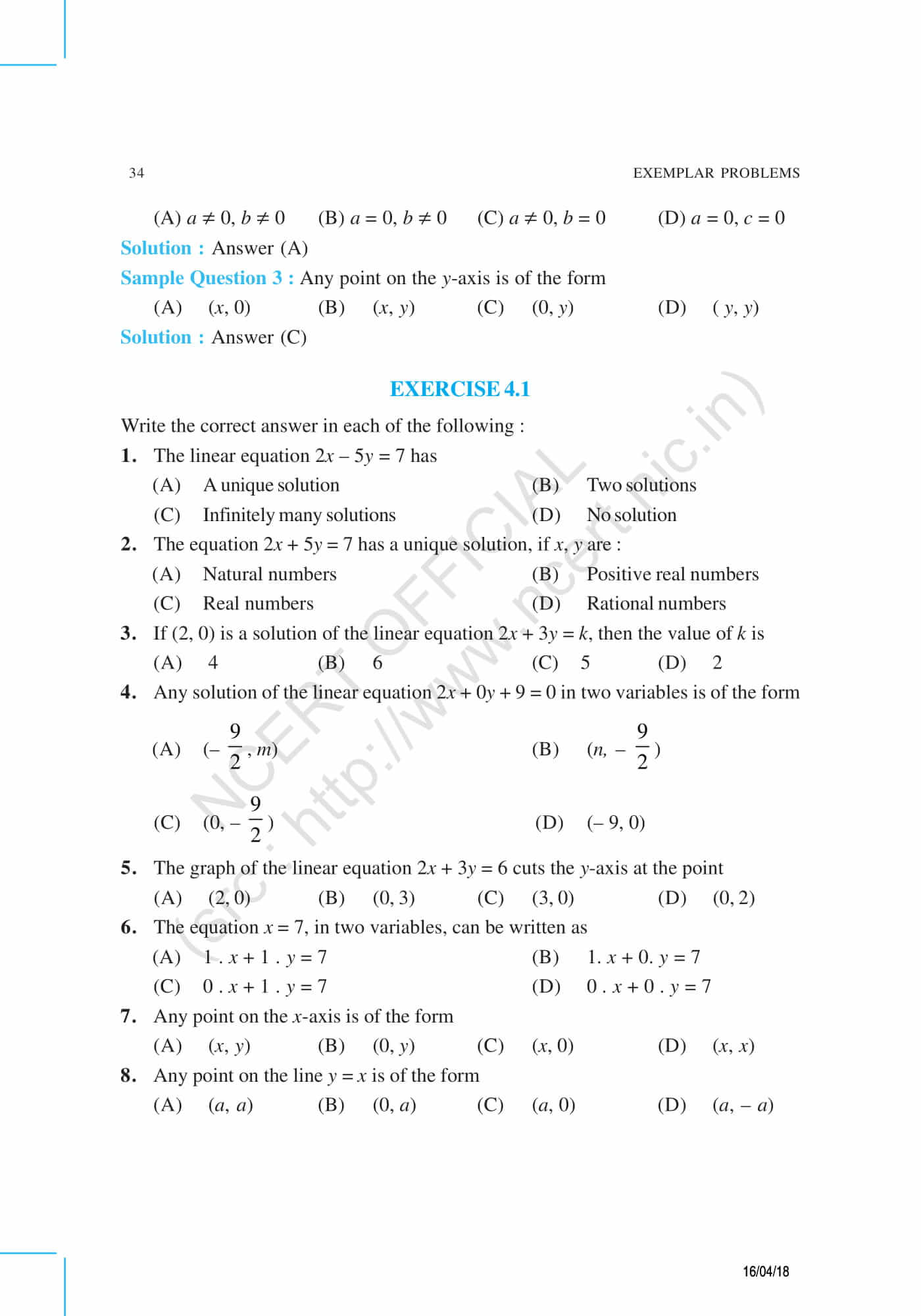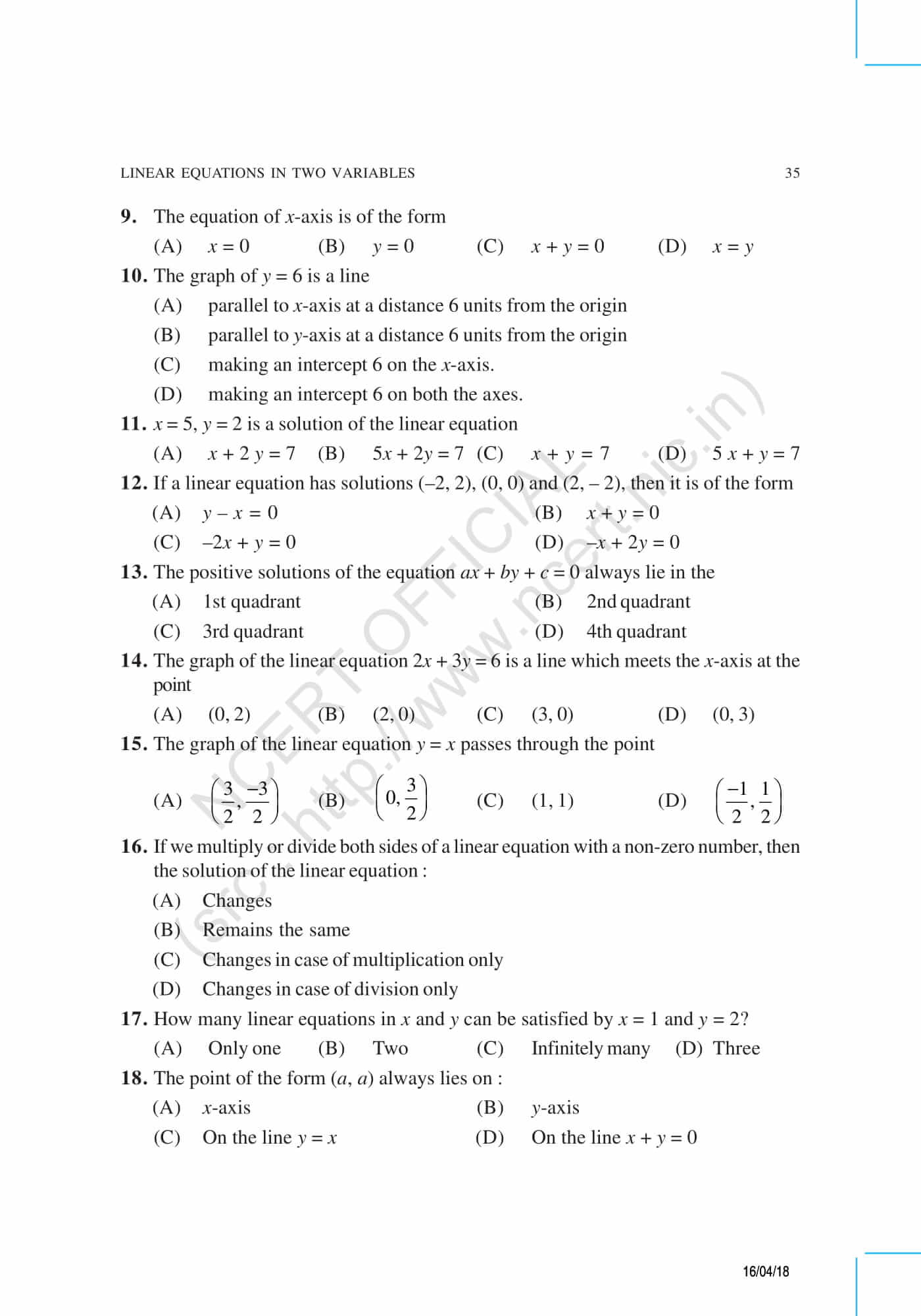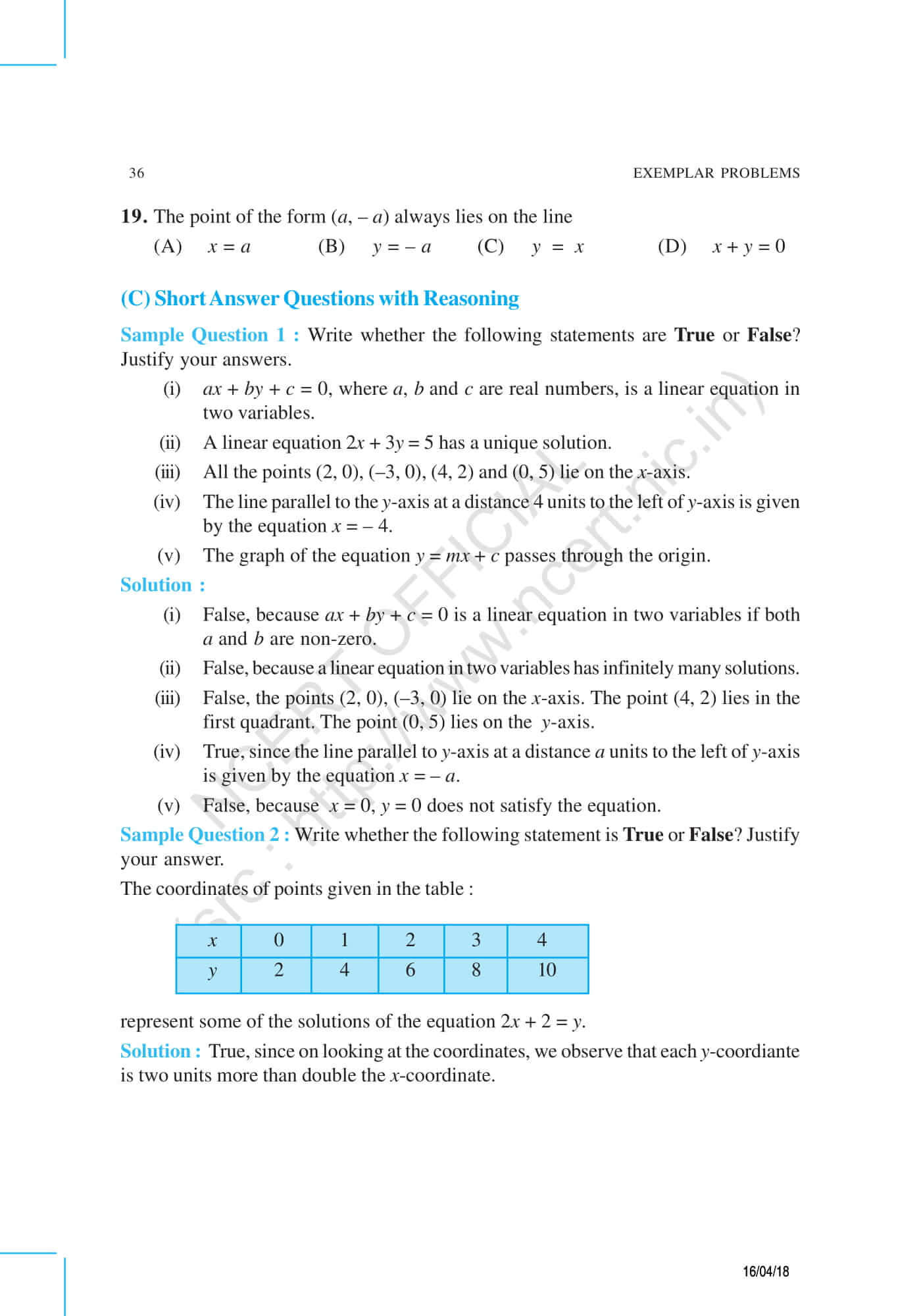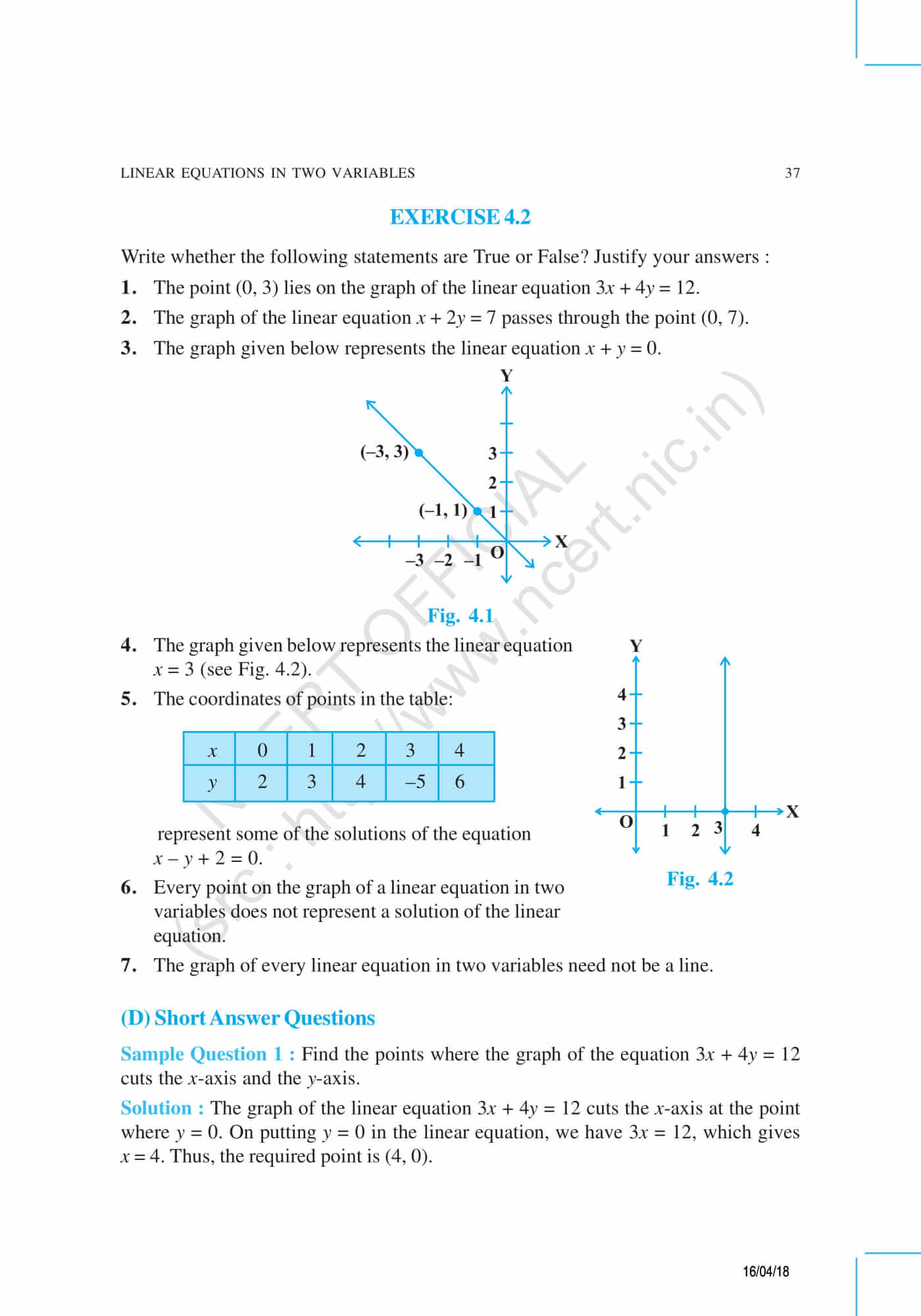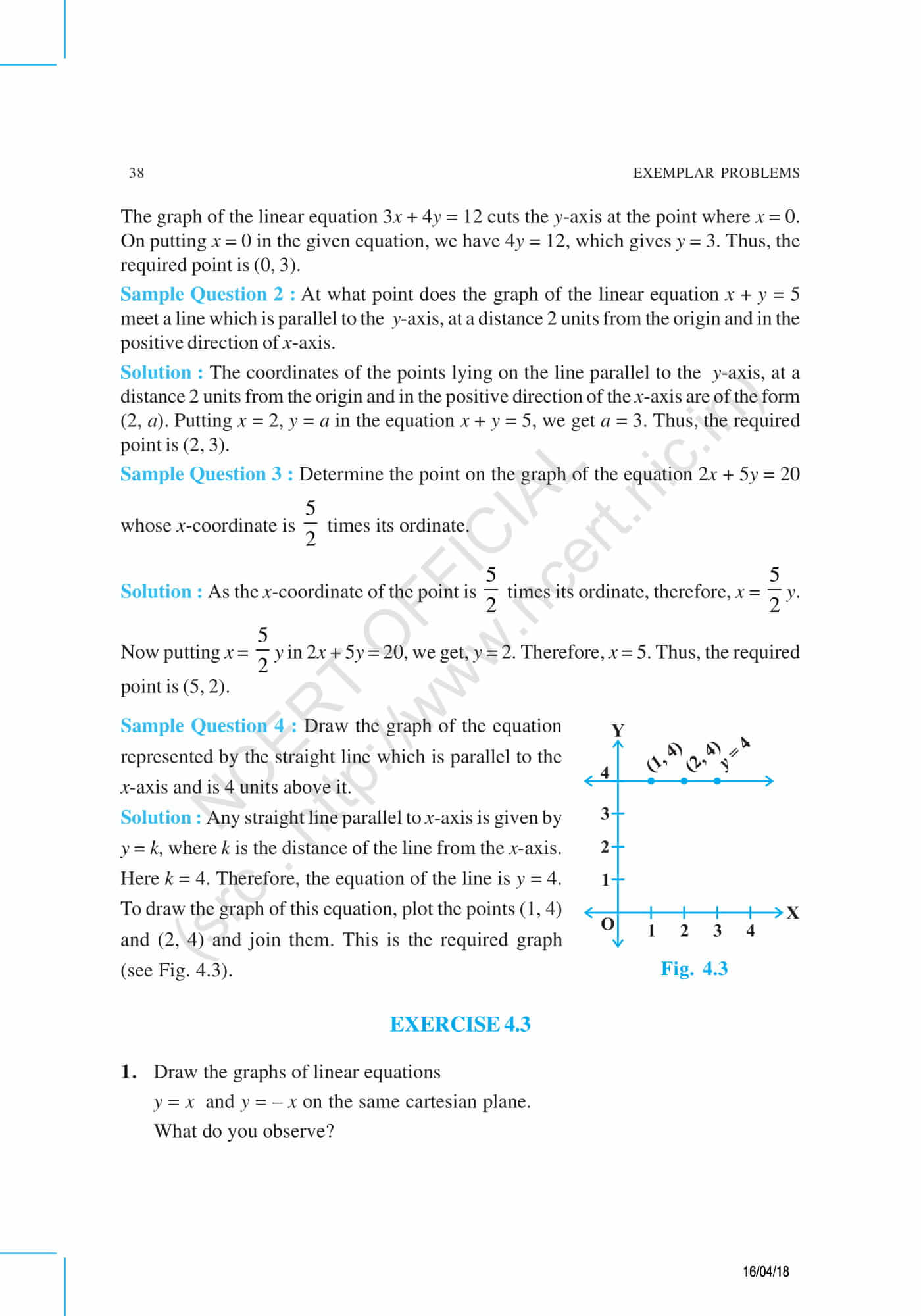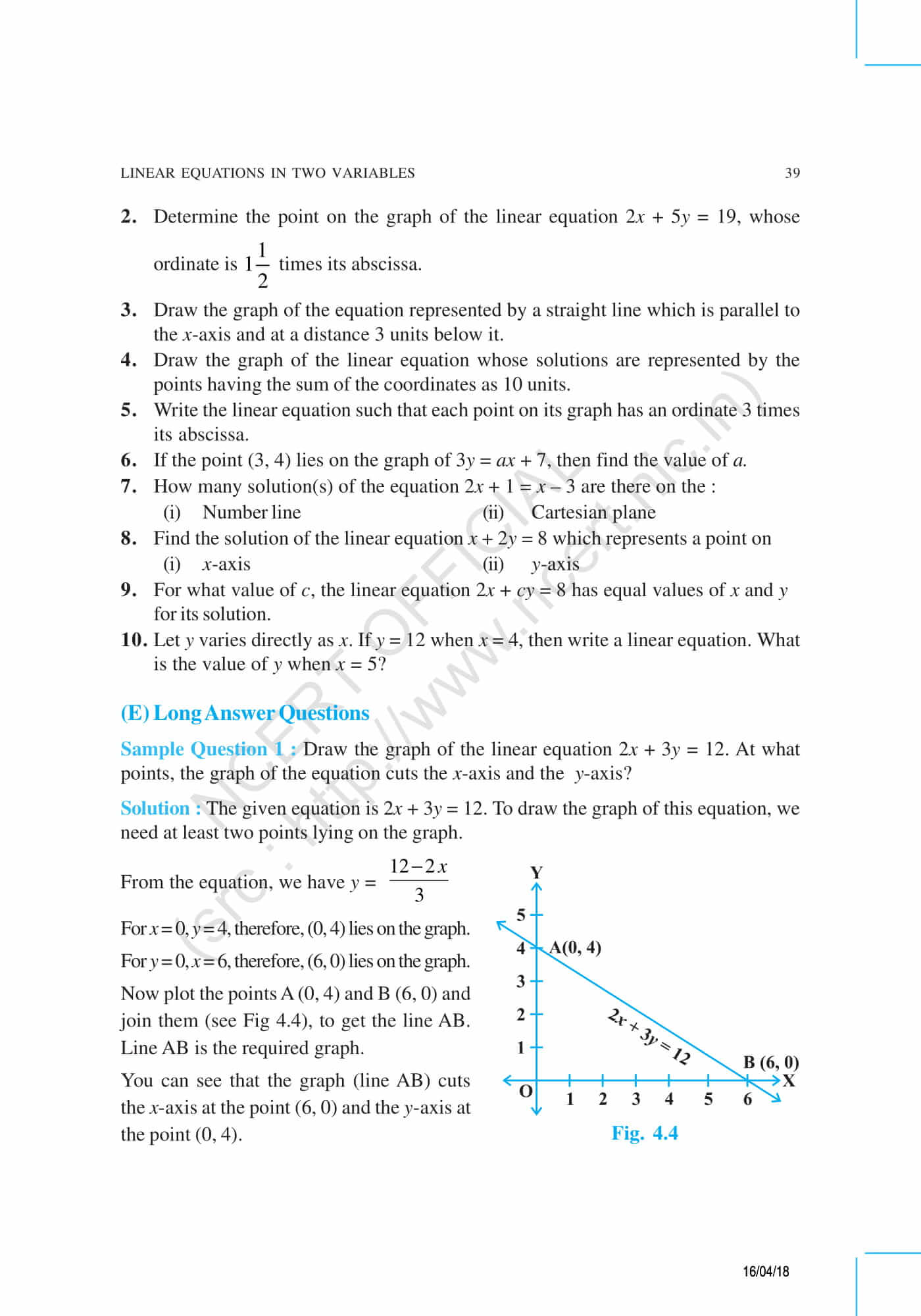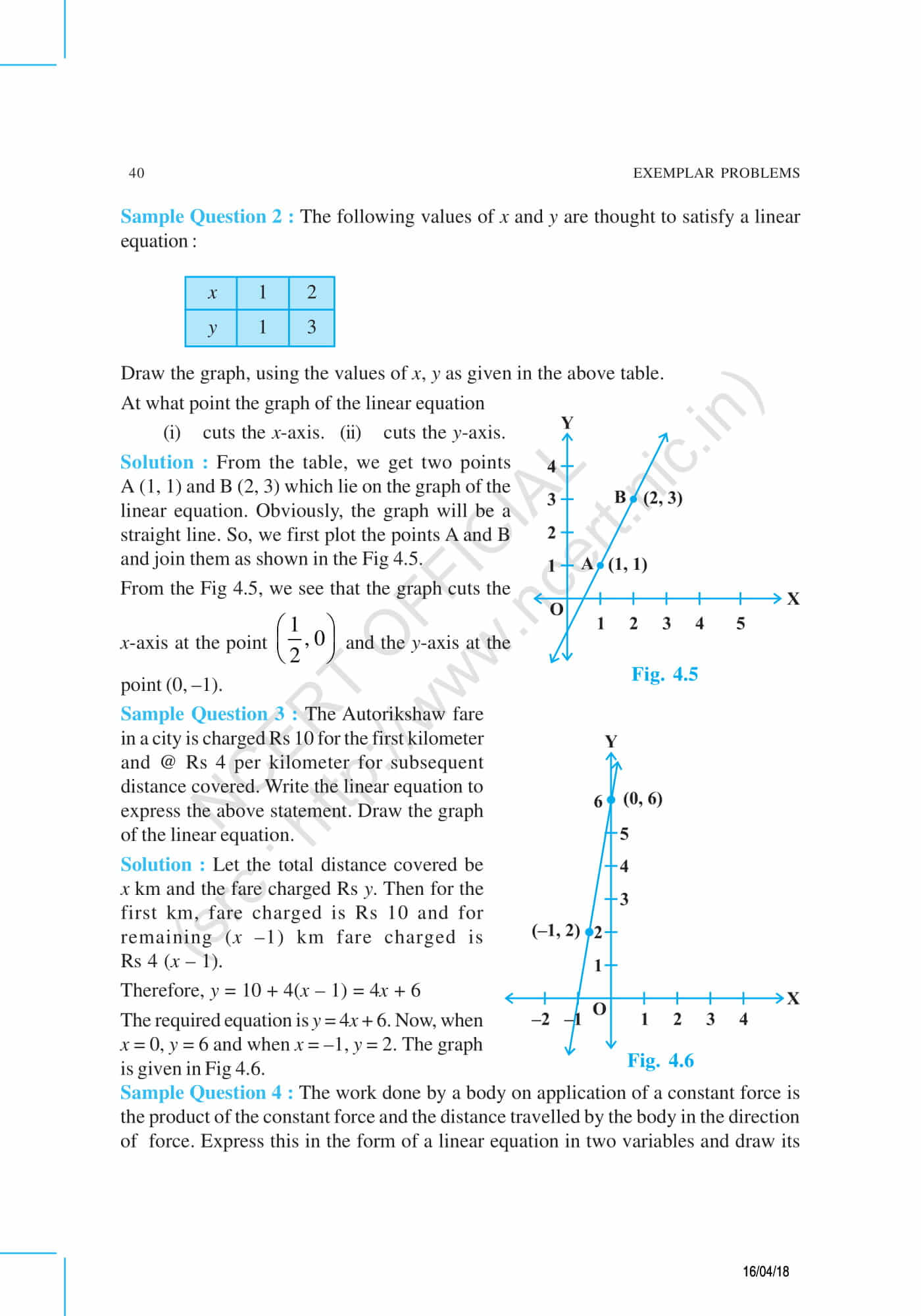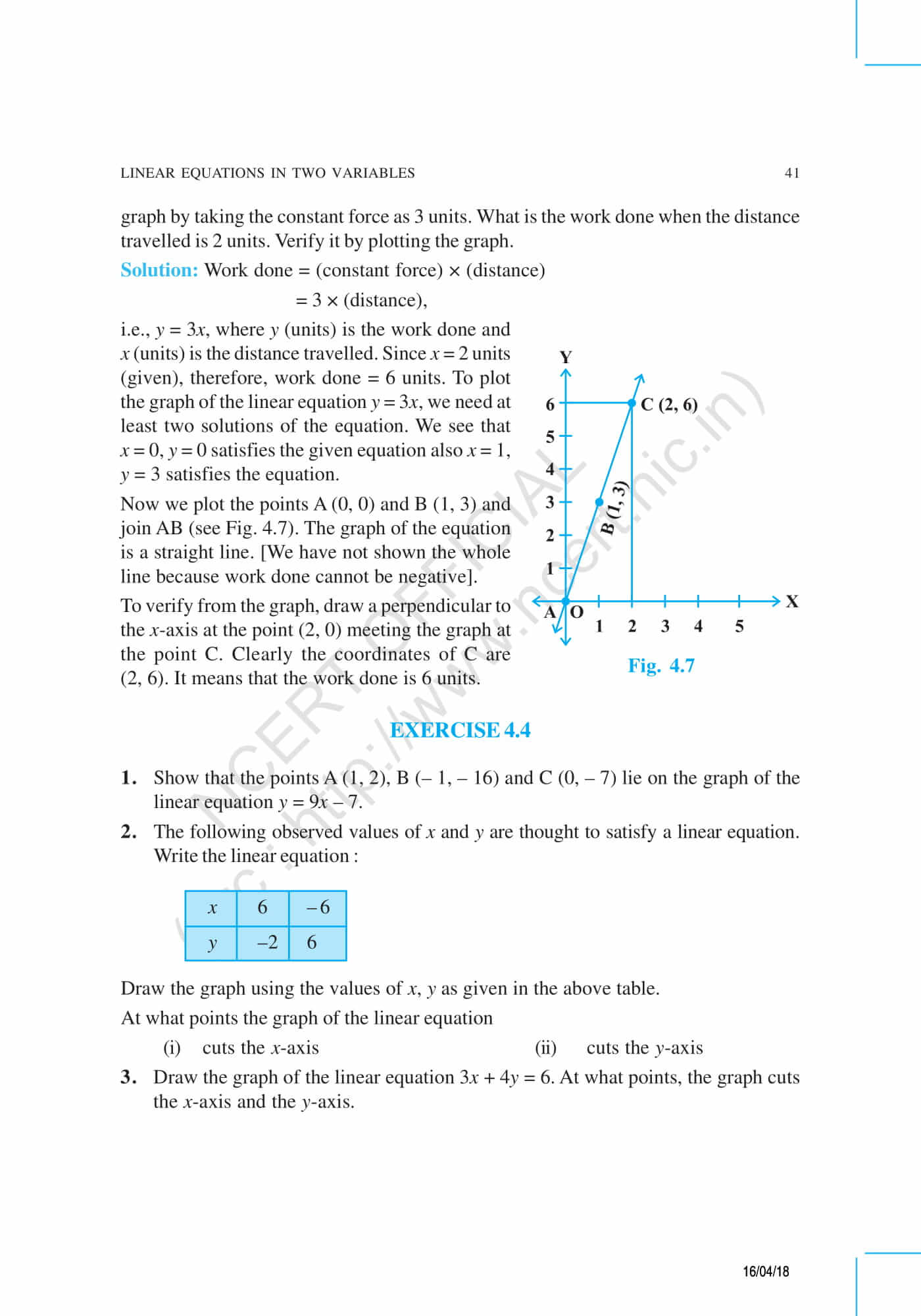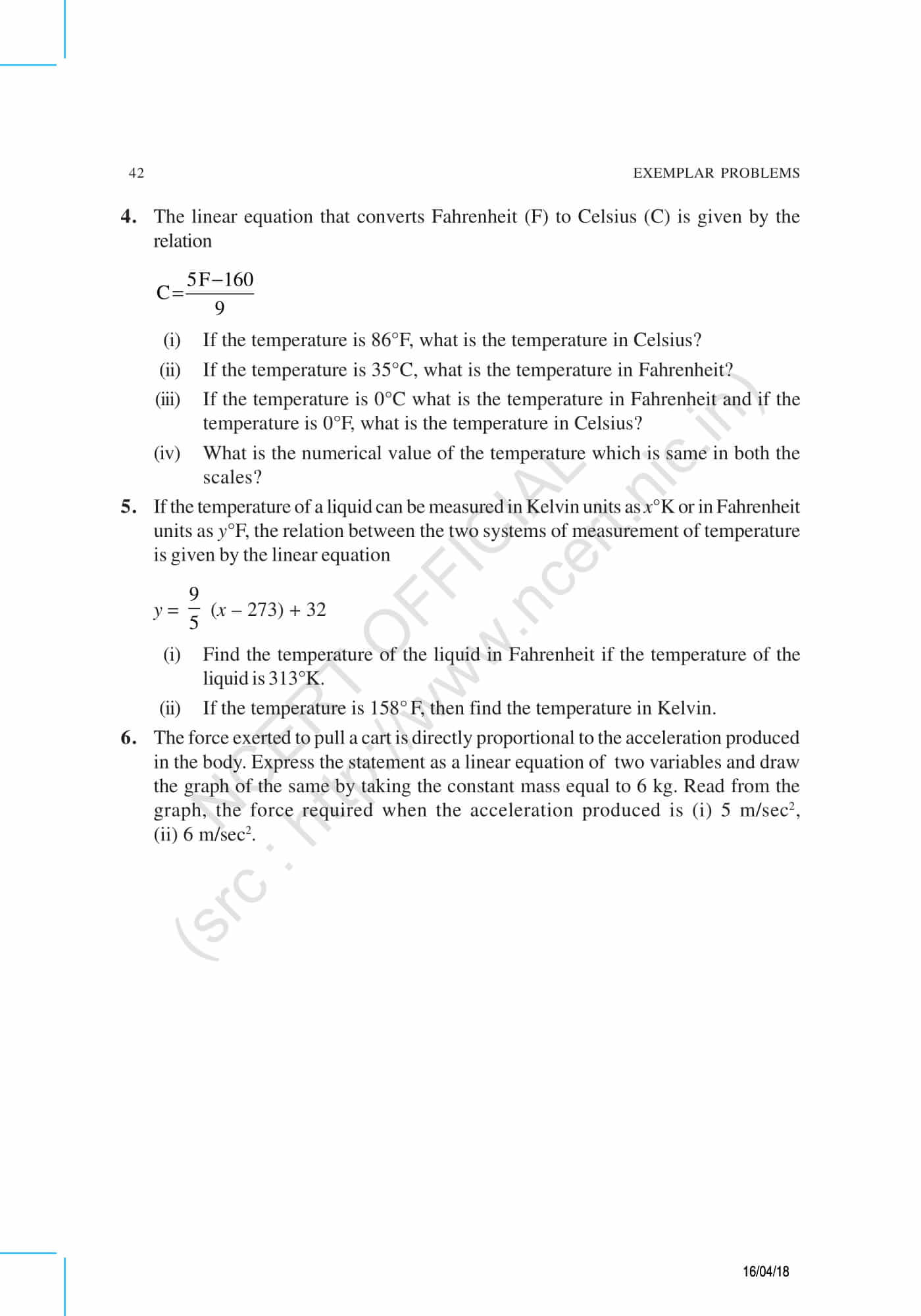 BYJU'S have some more learning materials such as exemplar books, NCERT solutions, notes and questions papers, which students can use to prepare for the exam, thoroughly. Students are also recommended to solve sample papers and previous year question papers to know questions pattern asked from Maths chapter 4 and marks contained by it.
Click on the link below to download PDF of NCERT exemplar for class 9 maths chapter 4 linear equations in two variables.