NCERT Exemplar solutions for Class 9 Science Chapter 11 Work and Energy provided here will help you in practicing different variety of questions effectively. This NCERT Exemplar will boost your confidence by helping you in understanding the concepts from the exam point of view.
Studying this Exemplar is very important for it presents you with work and energy class 9 MCQ, numerical problems, HOTS and short answer questions. There are 9 MCQ'S, 11 Short answer questions and 8 long answer questions to boost your exam preparation.
Visit the below links to get NCERT exemplar for class 9 science chapter 11.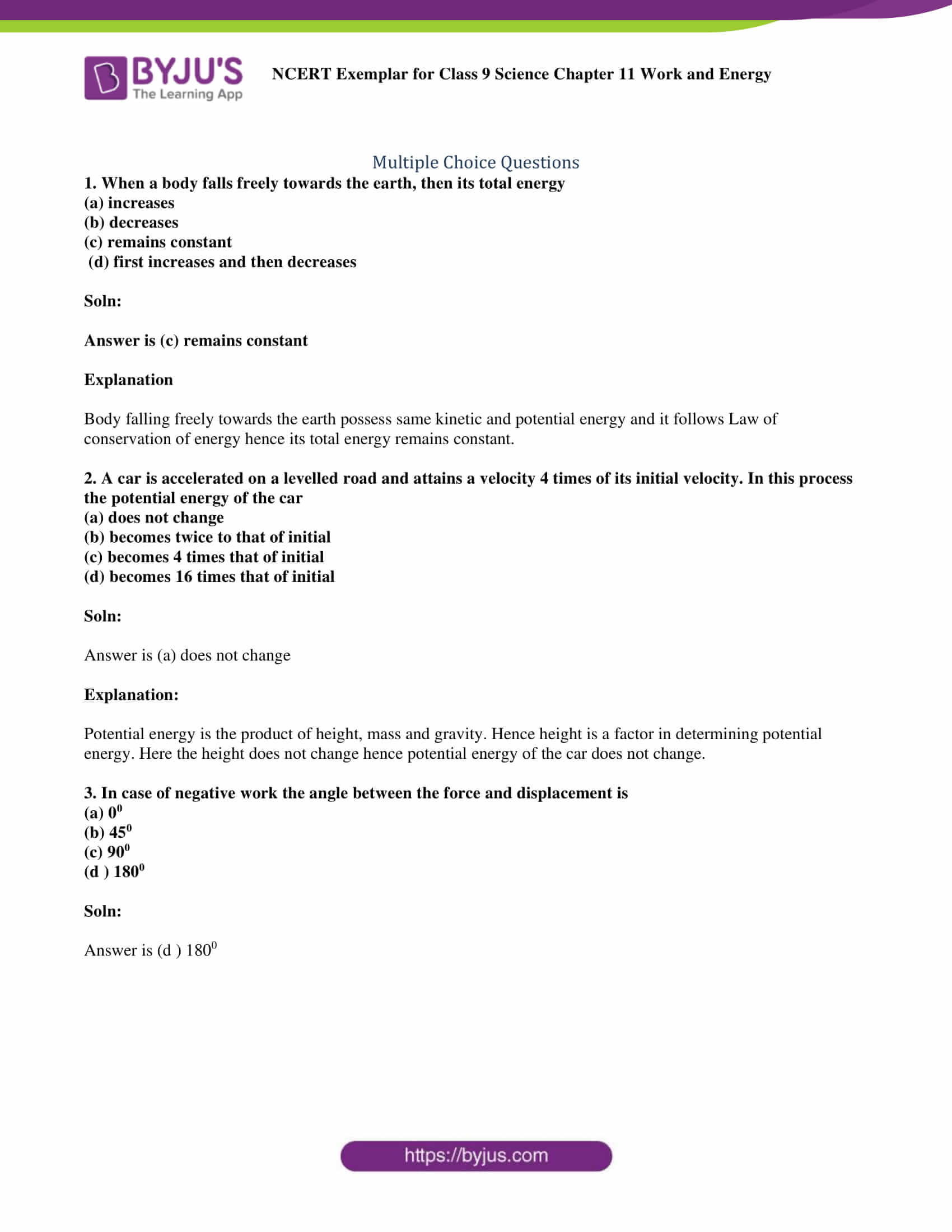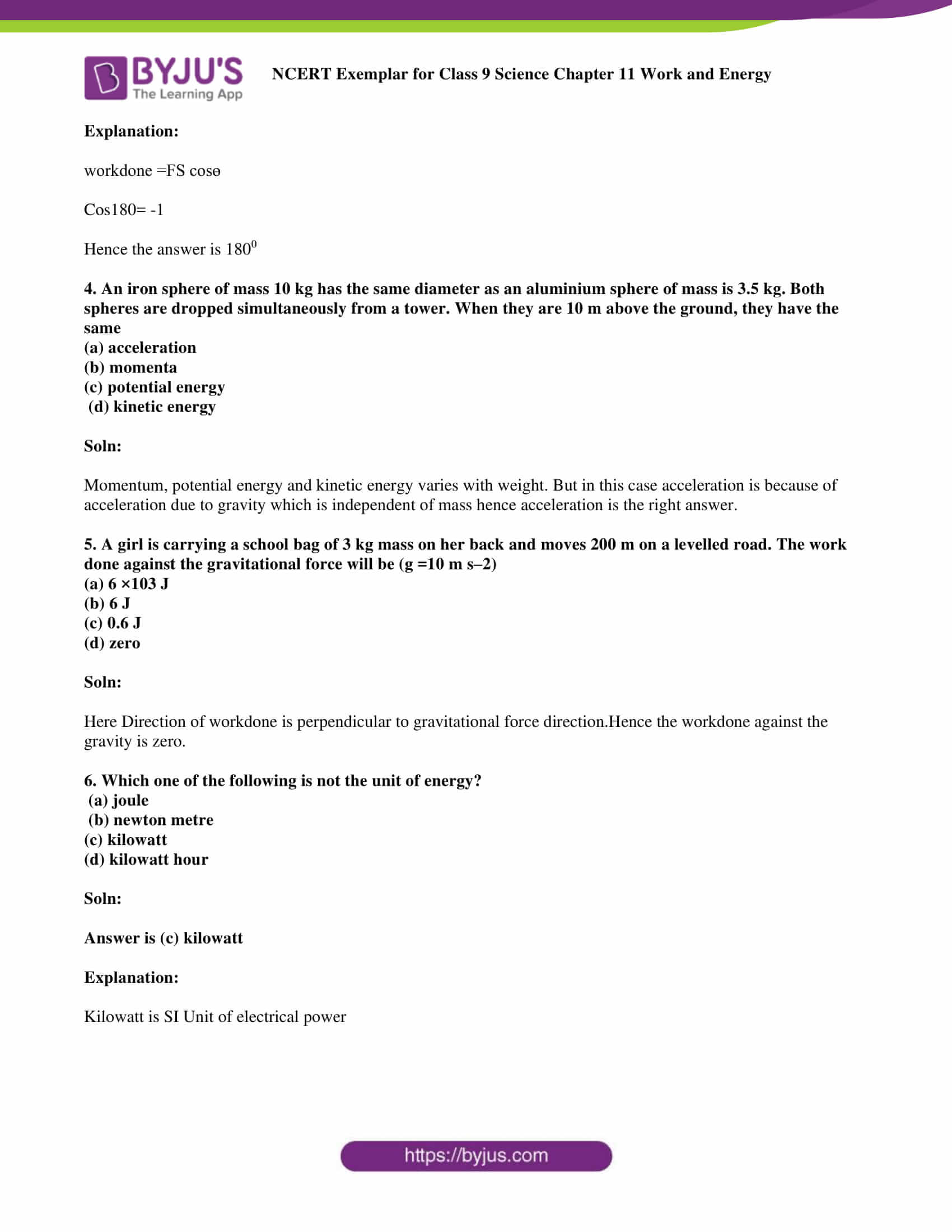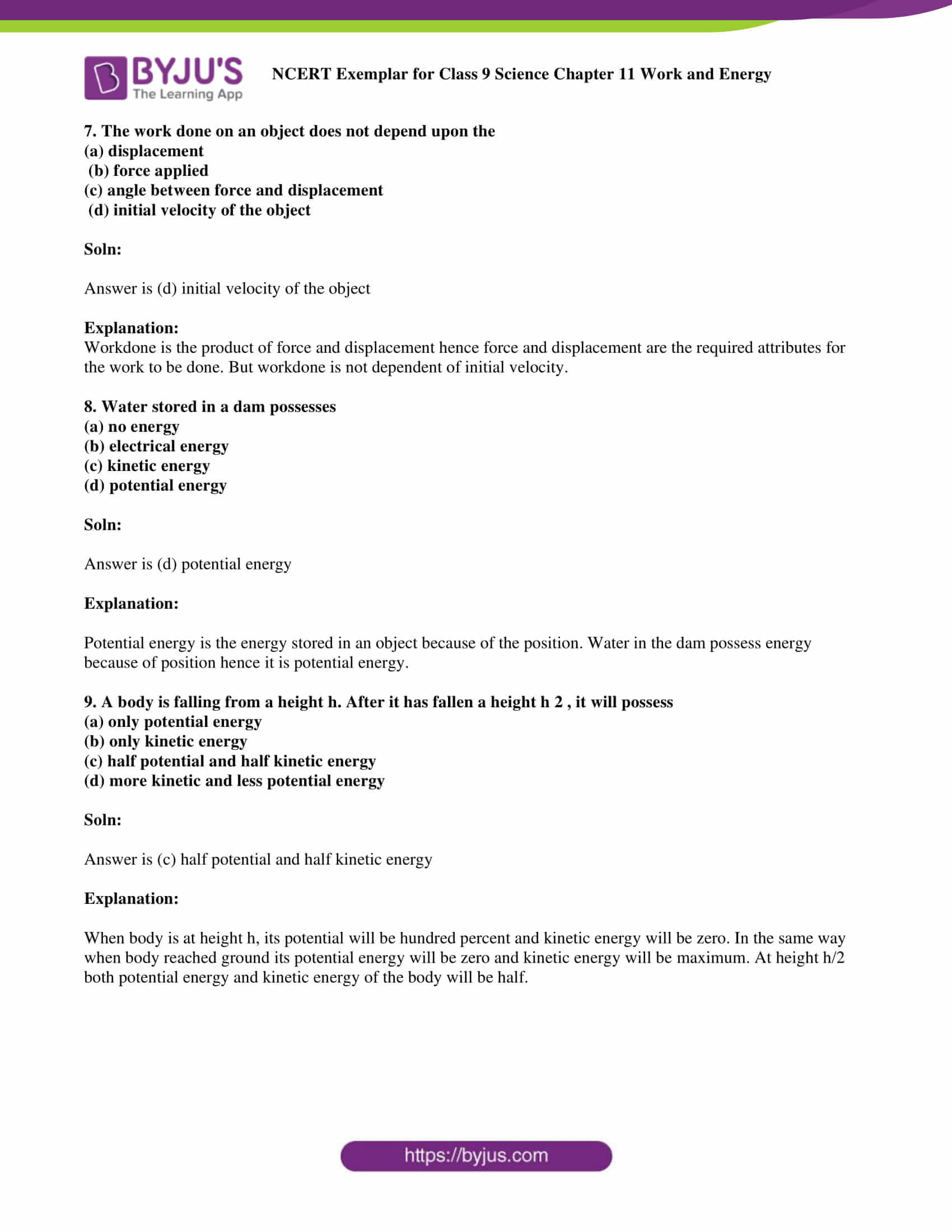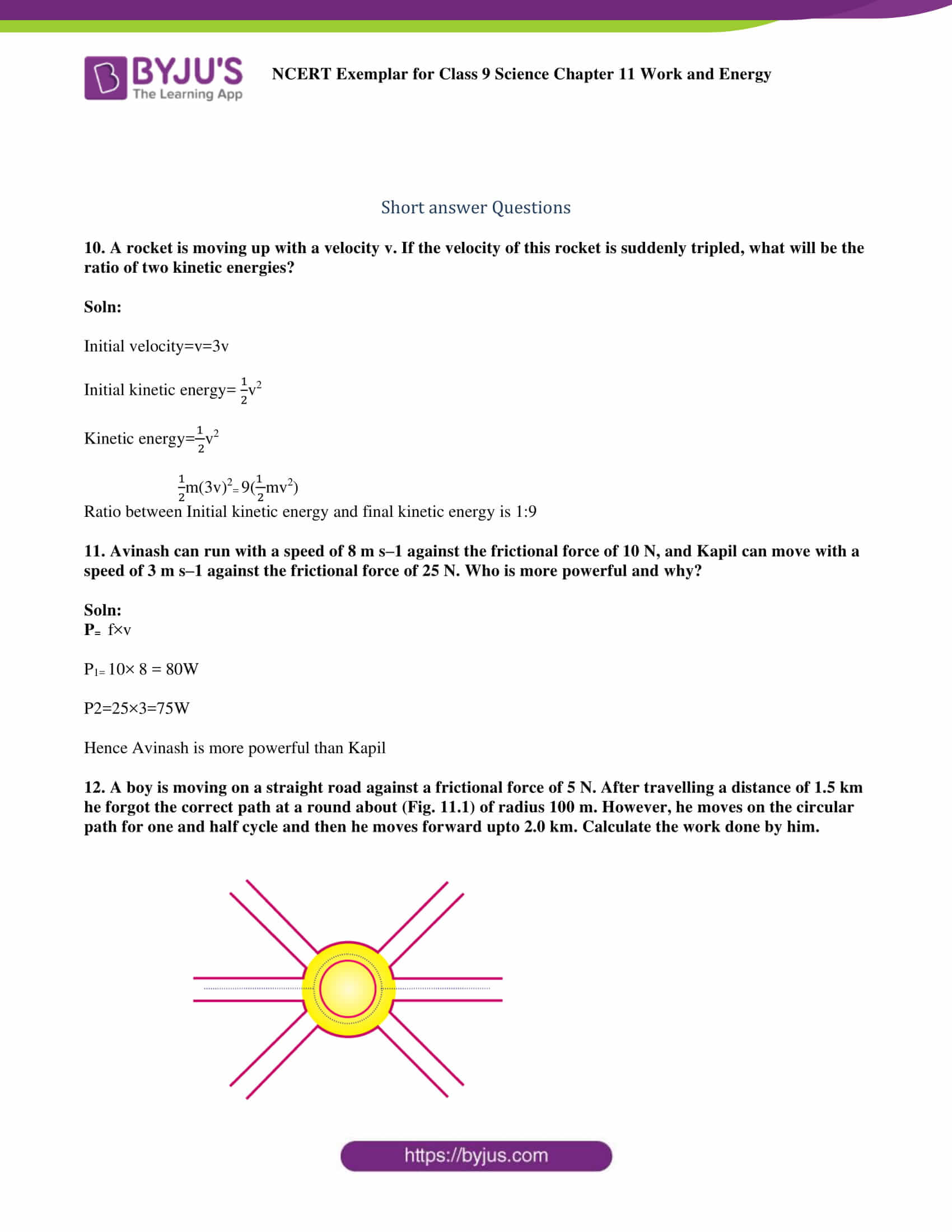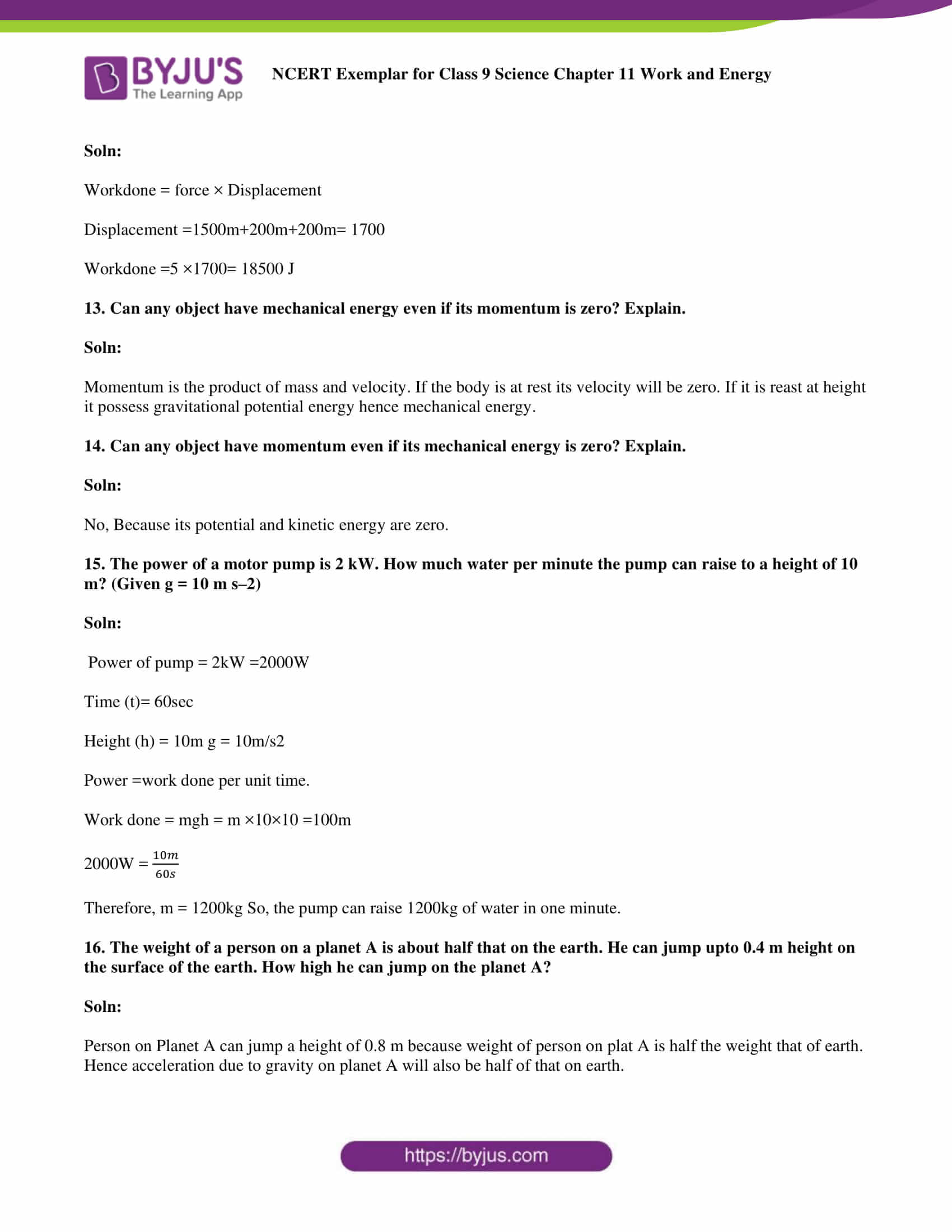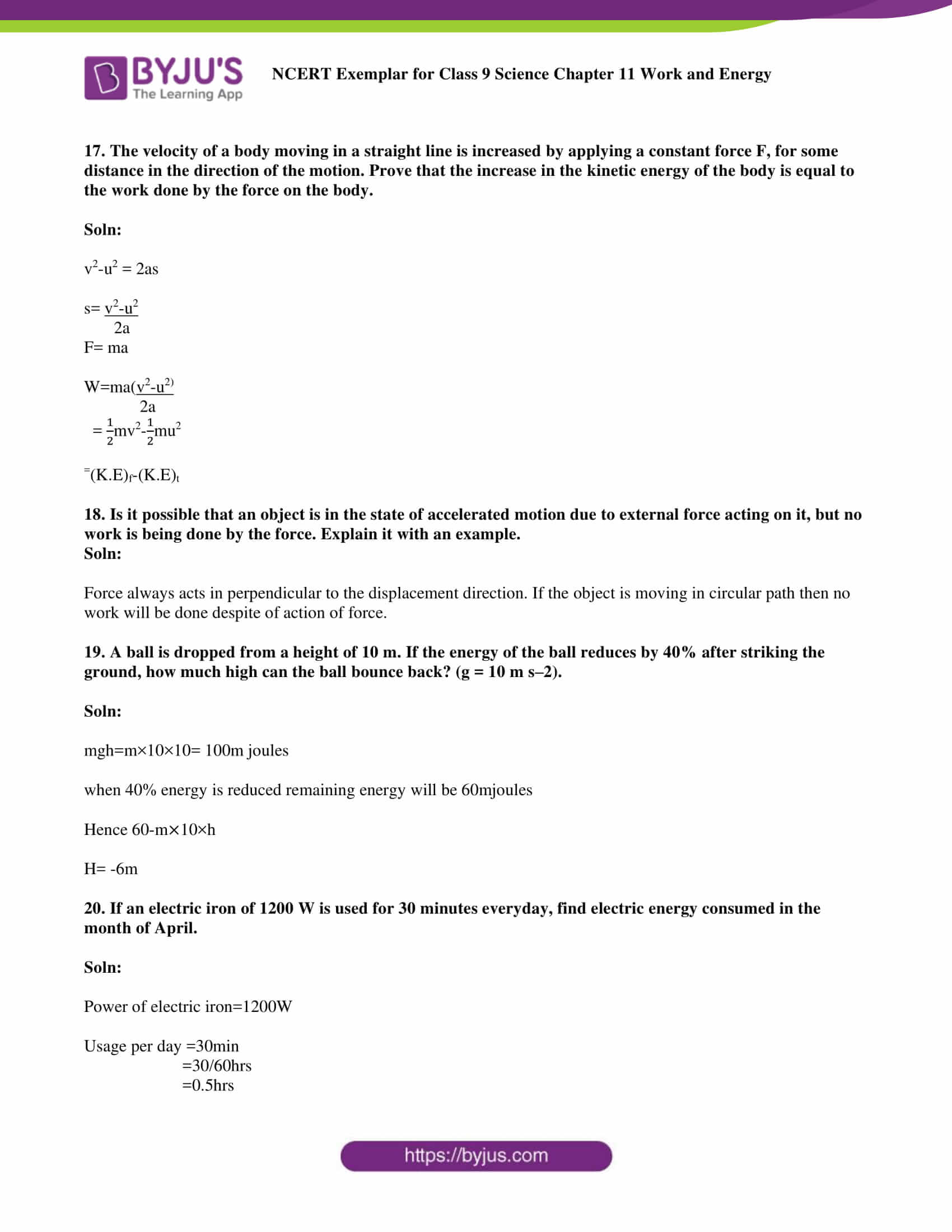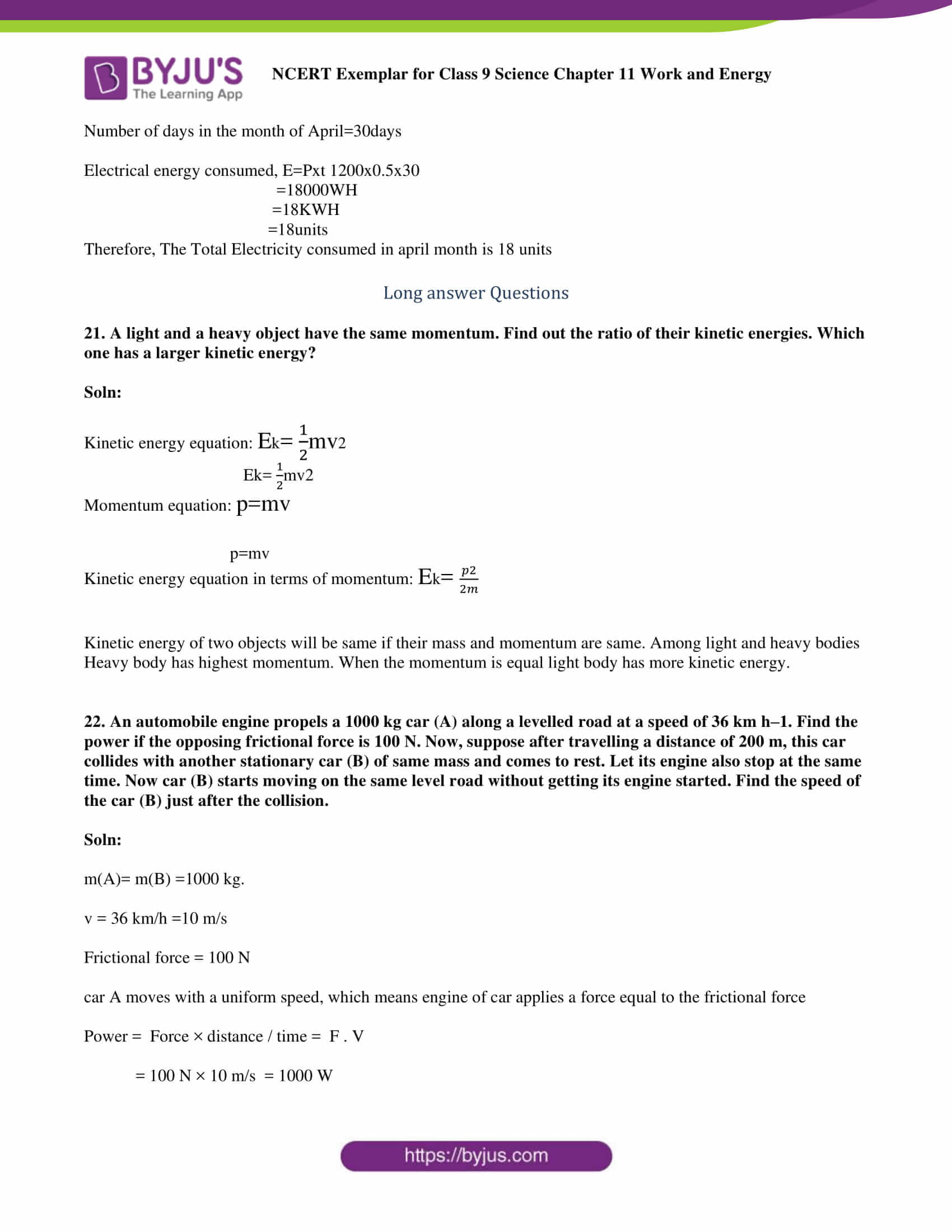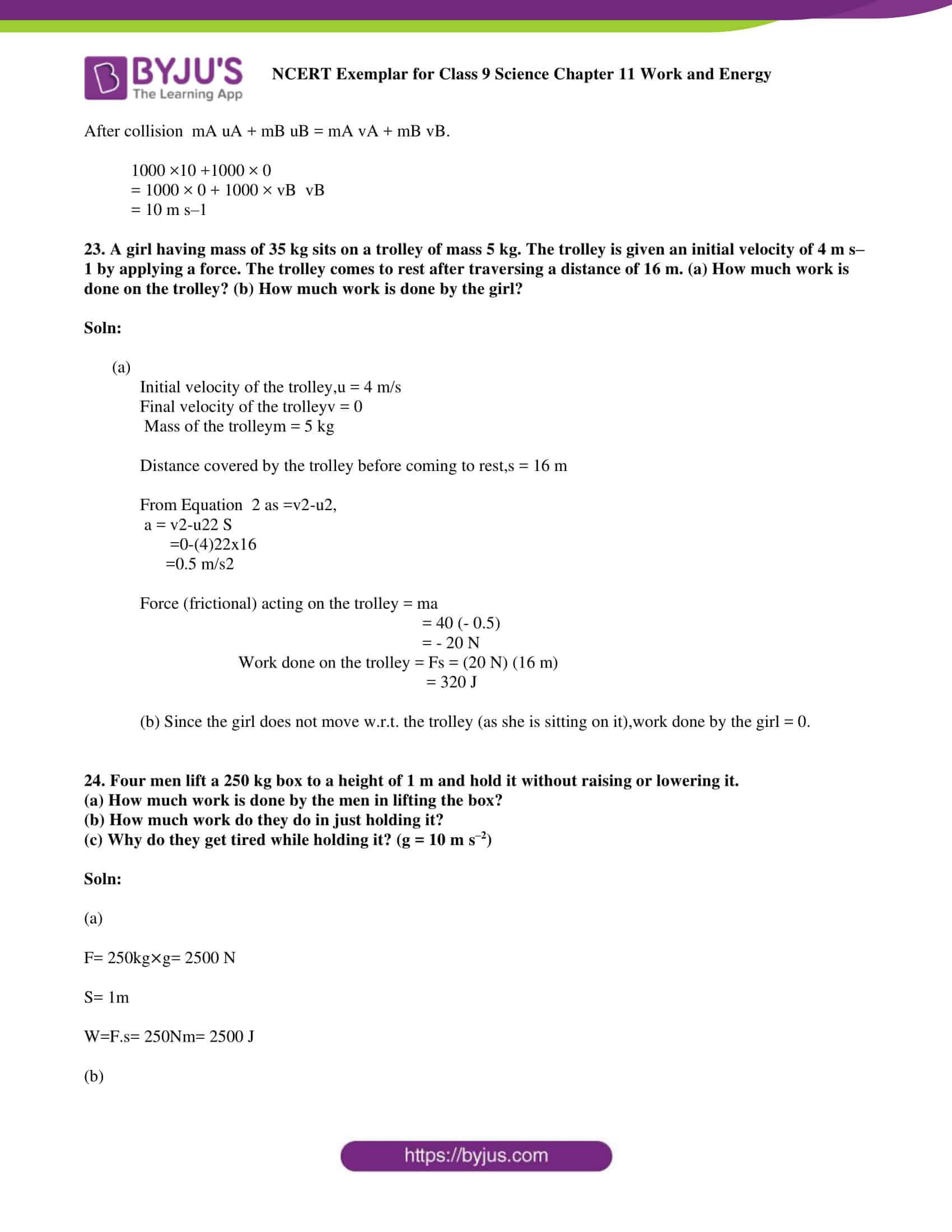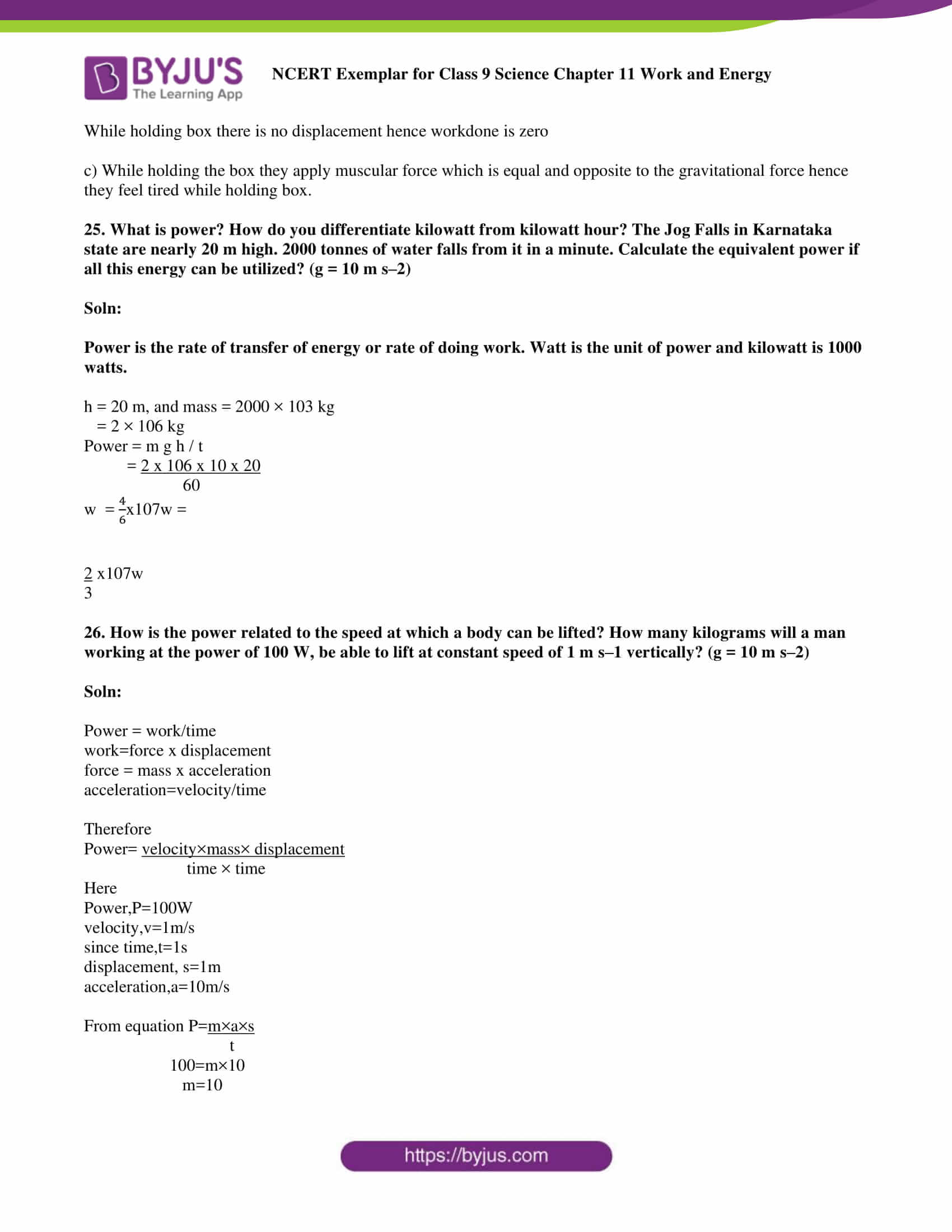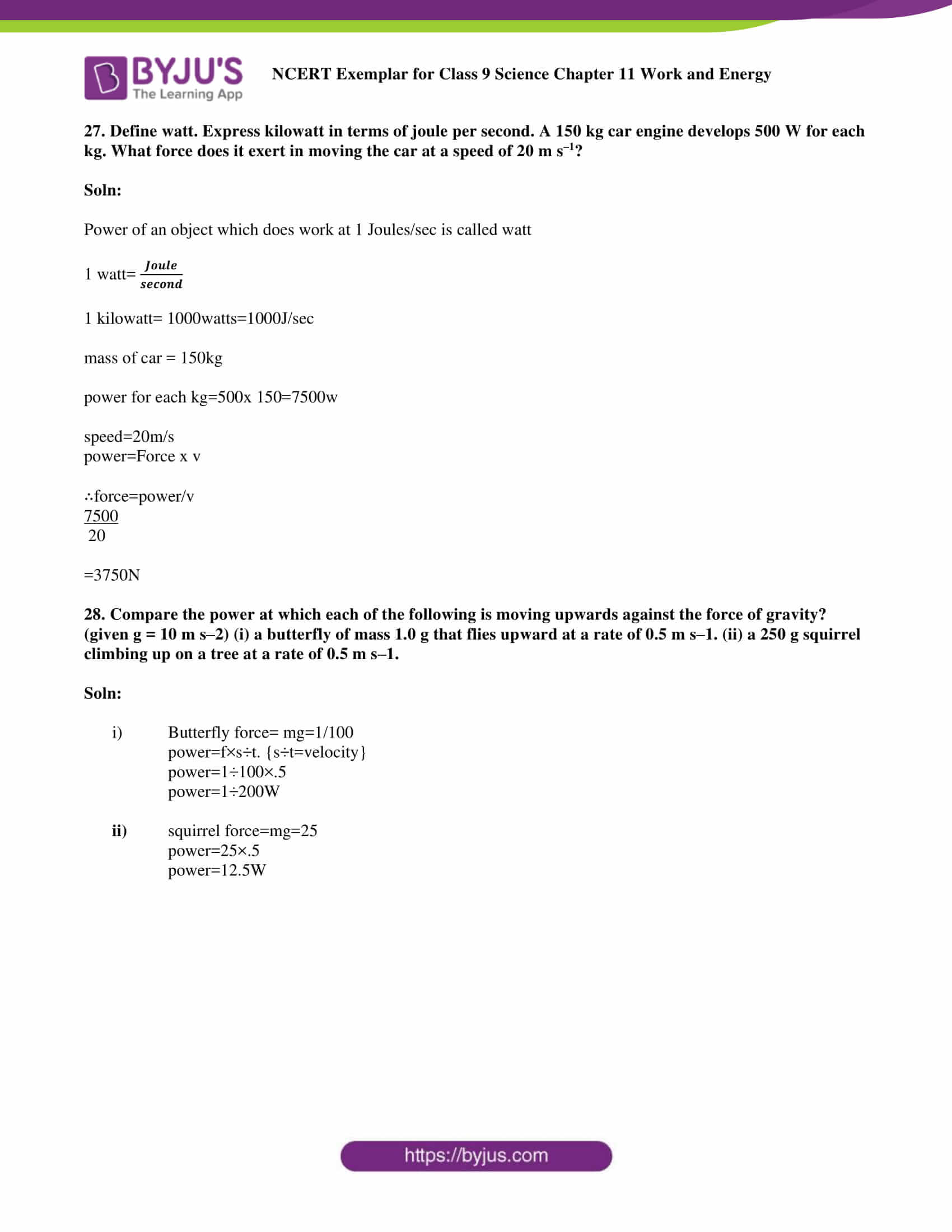 Work and energy, both are very important concepts of physics. Having complete knowledge of the terms work and energy is very much important to learn the higher level concepts of physics in higher classes. To master the concepts of work and energy solve NCERT Exemplar class 9 science chapter 11 work and energy.
Sub Topics covered in NCERT ExemplarClass 9 Science Chapter 11 Work and Energy
Work

Not much 'work' in-spite of working hard
The scientific conception of work
Work was done by a constant force

Energy

Forms of energy
Kinetic energy
Potential energy
The potential energy of an object at a height
Are various energy forms interconvertible
Law of conservation of energy

The rate of doing work

Commercial unit of energy
Class 9 Science Chapter 11 Work and Energy is very basic chapter that will help you in all your future endeavours. Numerical problems in this topic are often asked in competitive examinations. Hence to help students in understanding this topic thoroughly BYJU'S bring you effective videos, animations and notes. To get all the benefits provided by BYJU'S subscribe to BYJU'S YouTube channel or download BYJU'S Learning App.
Also Read