NCERT Solutions for class 10 Maths Chapter 10- Circles Exercise 10.1 gives you a detailed answer to the questions provided in the NCERT class 10maths chapter 10. Students are advised to study this exercise solution to clear all your doubts on Circles.
This NCERT solution covers basic topics on circles and numerical problems on tangent to a circle. Solving these exercise questions students can understand the theorem and can solve the question on tangent to a circle easily.
Topics covered in Exercise 10.1
Introduction
Tangent to a circle
Solved examples
How it is helpful
Make you understand the theorem thoroughly.
Helps you in memorising the derivations and important formulas.
Assists you in solving different varieties of questions.
Access Answers of Maths NCERT class 10 Chapter 10 –Circles Exercise 10.1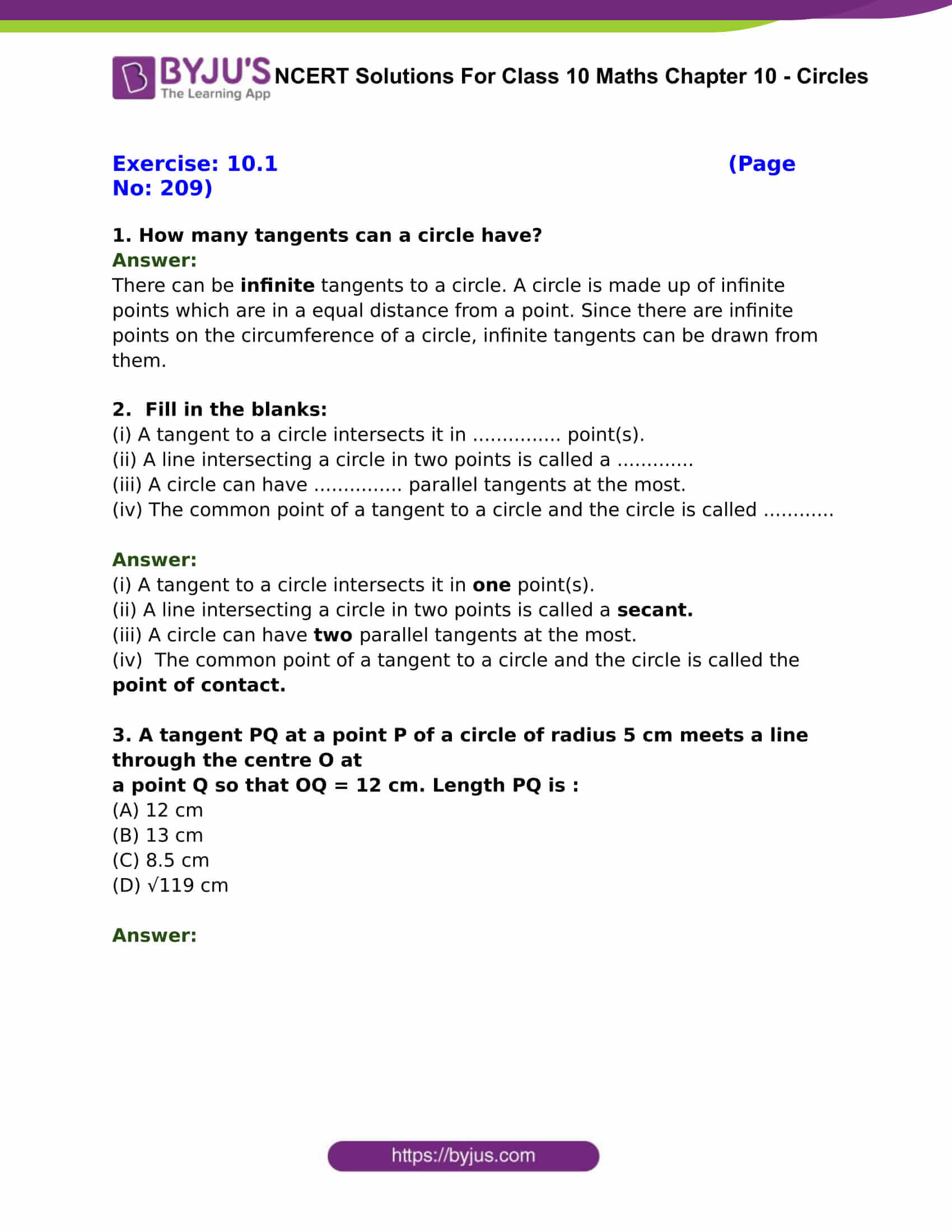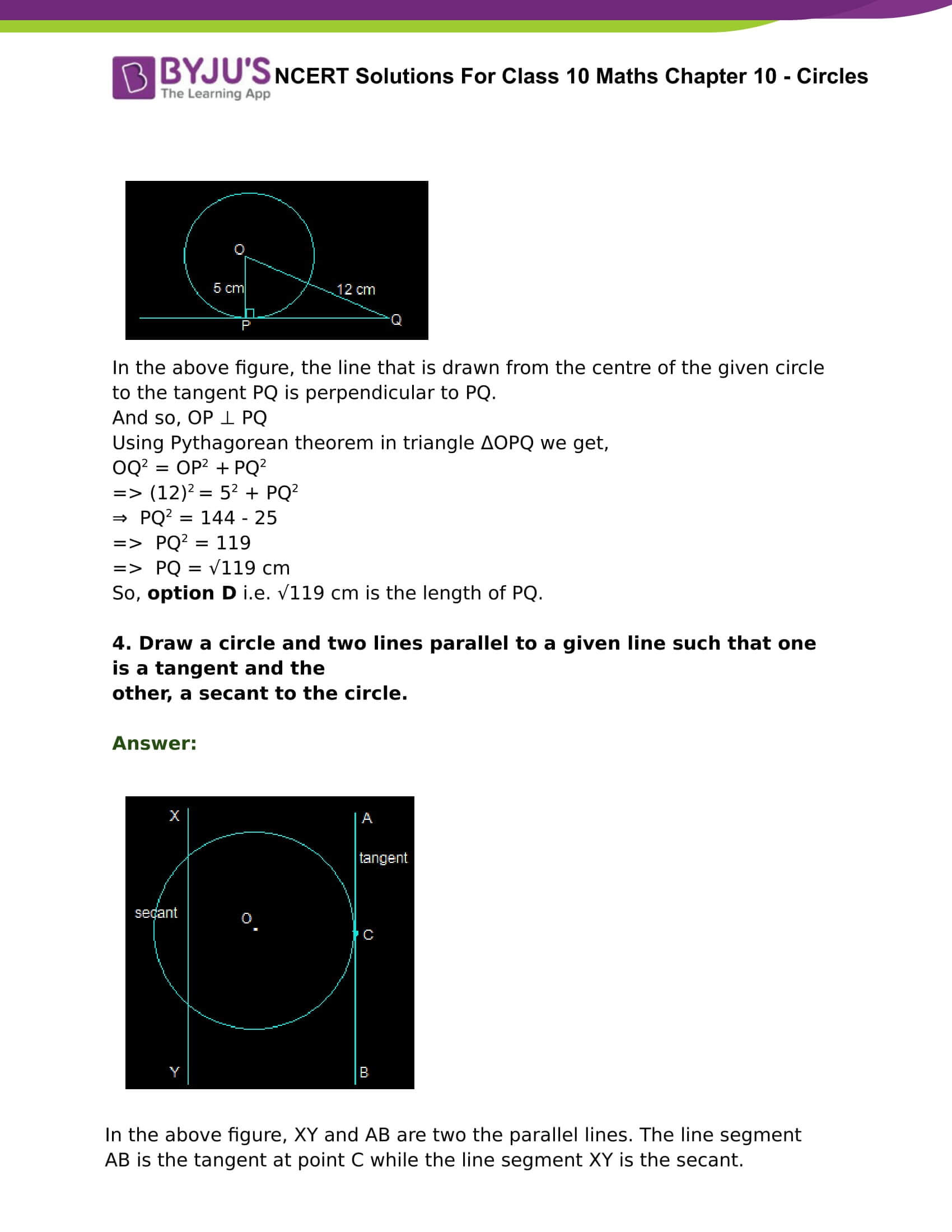 Access other exercise solutions of class 10 Maths Chapter 10- Circles
Exercise 10.1- 4 Questions (1 short answer questions, 1 fill in the blanks question and 2 long answer questions)
Exercise 10.2- 13 Questions (10 long answer questions, 4 descriptive type questions and 2 short answer questions)