MBBS and BDS are predominant medical courses in India, admissions to which take place through the NEET(National Eligibility cum Entrance Test) conducted by the NTA(National Testing Agency) every year. It is a route to become successful medical professionals, doctors of modern medicine.
MBBS acronym for Bachelor of Medicine, Bachelor of Surgery, in Latin – Medicinae Baccalaureus Baccalaureus Chirurgiae is a prestigious medical course which enables aspiring young minds to explore the world of medicine and health sciences through this course, turning them into successfully practicing professionals. BDS or Bachelor of Dental Surgery, on the other hand is yet another undergraduate medical course devoted to dentistry as a stream in the country.
In order to qualify to take up MBBS or BDS course in India, a student must successfully qualify the NEET UG exam by clearing the NEET Cut off score specified by the NTA. In addition, must fulfill the criteria as mentioned below:
Must have scored at least 50% in class 12 board exams for general category students and students belonging to SC/ST category, a minimum of 40% must be secured
Must have completed class 12 from a recognized education board
Students must have taken up science stream after class 10 with majors in Physics, Chemistry, Biology/Biotechnology
You may like: 5 Benefits Of Being A NEET Aspirant
Is MBBS different from BDS?
Yes, certainly. While there may be many similarities between the two courses, there are factors discriminating between MBBS and BDS. But knowledge is not course-restricted and depends on the interest of the person to gain knowledge and not stay constricted to a particular course.
MBBS and BDS are simply two different specializations wherein BDS covers specializing in the neck and head regions of the body while MBBS concerns the entire body
MBBS is a 4 and a half years' course + 1 year mandatory internship while BDS is a 4 year academic education + 1 year mandatory internship. Once an MBBS course is completed, students must take part in hands-on training in out-patient departments and hospital wards. This enriches them with real life experiences to practice and perform clinical procedures critical to become successful professionals. BDS course on the other hand can be pursued through full-time and part-time courses
Post completion of the undergraduate course, dental professionals require huge initial investment in clinical practice in comparison to MBBS professionals who usually take up hospital affiliated roles
Syllabus for both courses remains the same up till the first two years. From the 3rd year onwards, syllabus for both courses are streamlined where BDS will focus on dental sciences and MBBS deals with learning all body parts
BDS students study about oral medicine, oral pathology, oral surgery, oral radiology, forensic dentistry, dental anatomy and histology along with general surgery, general pathology, general medicine. MBBS course has the following – ;conservative measures, biochemical reactions, physiology, anatomy, pathologies of the whole body,the prevention of such pathologies, surgical management, pharmacology of the medical drugs and their classification, medical management, management of complications of the pathologies, statistics of pathologies, the relation between the environment and pathologies,the social component involved, medical forensics, medical law and ethics, death, disease and suffering and many other related emergencies and streams.
We hope now you have a clearer picture of the differences between both courses.
Recommended Video:
Mission MBBS – Full Length Series for NEET Aspirants | NEET 2023 Preparation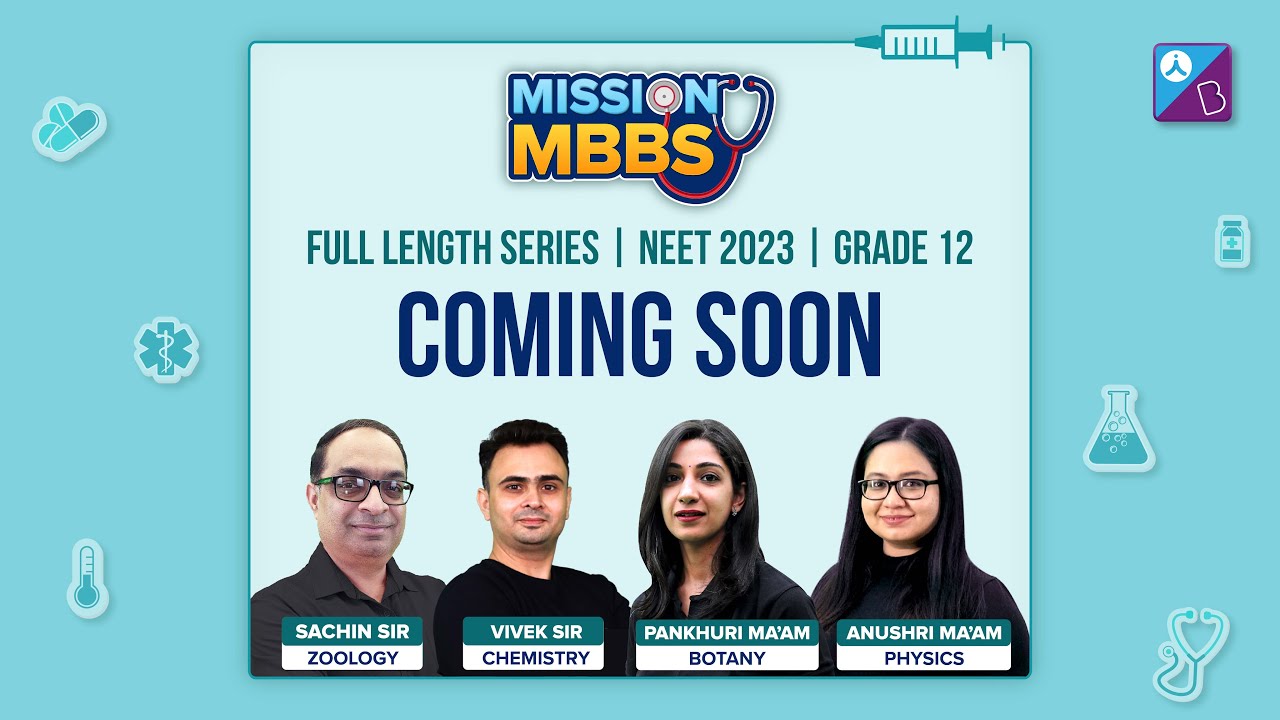 Also See: