By now, most NEET aspirants are well aware of the fact that the exam is no less than a battlefront. If you do not know the rules, you cannot gain victory. Time and again the importance of smart work over hard is stressed enough. But, how do we prepare smartly when it comes to the tool of revising from past question papers? It is possible once we decipher the theme of questions and the pattern of questions that are being asked over the years. Your smartness comes into play deciphering these.
Hands down, one of the best and effective ways to get accustomed to the pattern of the exam is through careful analysis of the question papers from over the years. NEET previous years' question papers are the best ways to get familiarized with the format of the exam. Subsequently, ferreting out as many papers is imperative, and answering each paper with a paramount drive before taking up the actual exam is crucial.
We know solving NEET previous years' question papers is helpful in several ways. With this article, we aim to help you in a small yet powerful way with a set of ideas for you to imbibe in your practices and reap maximum benefits. Here is vetting out the ideas:
Discern Important Topics
Given the vastness of topics, NEET syllabus entails, having a clear understanding of topics with the highest weightage becomes all the more necessary. There are 97 chapters in NEET syllabus that need to be covered. Out of these, there are some topics from which many questions are asked, recurring over the years. This is where one needs to focus more on. Master these chapters, it, therefore, becomes less stressed, taking your preparation one step ahead. Go through past papers to get a clear insight of topics requiring the utmost focus of yours in all the 4 sections – Physics, Chemistry, Botany and Zoology. You may also get a better idea of the same by going through the graphical analysis of questions depicting chapter-wise weightage of topics, topic-wise questions etc
Identify Flaws
The nature of competitive exams is so that it causes students to commit silly mistakes given the time constraint generating unnecessary panic. NEET is no different. Lack of practising papers can cause candidates to get it wrong. Practising papers opens the scope of students exploring their weaker areas and working on them thereby boosting efficiency levels and reducing the likelihood of being erroneous.
Trending: Prepare for NEET in one month
Effective Management of Time
One of the biggest challenges that students face in the exam hall is completing the paper. It is a race against time. The paper has 180 questions to be answered in a little over 1 minute technically. Given the level of questions, it is not easy to crack a question in a minute until you have practised well and timed your actions. Hence, for effective management of time at exams, solve previous years' papers, take mock tests, and sample papers to get a better idea of the time frame to solve a question, thereby maintaining speed and completing the paper within the allocated time.
Keeping Up With Speed And Accuracy
NEET exams demand accuracy and speed from students which only comes to those who have practised papers regularly. The more papers you solve, the better you get with your levels of speed at solving questions alongside enhancing accuracy levels and arriving at the exact answer. This way, it is assured that you take less time in comparison to crack the exam. What gives you an edge over others, determining your rank, is how quick you are with recalling concepts and solving questions.
Self-assessment
NEET previous years' question papers are a great tool to assess your knowledge. It helps you get an insight into your own preparations and capabilities. As there is scope for improvement always, this tool drives students to go that extra mile while preparing to appear for the biggest medical exam of the country, NEET.
After having taken up mock tests and solving papers, you can come up with an analysis of the range of questions, time spent at each section, your score, compare with a cut-off score from previous years, graphically represent it and hence an overall analysis to know how close you are to your goal.
Time out
Taking breaks at regular intervals is equally important. Continuous studying can become monotonous, dull and consuming. While you are at your break from studying, you can refer to papers and enhance your knowledge, evaluate your performance.
Confidence Booster
Solving NEET question papers is a great way to boost your confidence levels. These are not mere questions from a question bank but are reliable questions, ones which have already appeared in the past years, hence they are important. If you are cracking these questions, you already know you have aced your preparations. Solving questions gives you a comprehensible idea of the pattern of an exam in the stipulated time. Being aware of this fact alone enhances your confidence.
Exam-phobia
Exams can get the better of students, even those who have prepared well. It has been observed that panic and anxiety on the day of the exam causes students to get even the easiest of questions incorrect. Solving papers on a regular basis can help students get over the fear of exams, fear of looking at the paper and fretting etc. This way, when appearing for the NEET exam, solving the paper on an actual day would just be a cakewalk and similar to solving any other mock test. With a peaceful mind, you can apply all your learnt tactics, put to action your strategies and secure a good rank.
These were some merits to solving papers. Go ahead, and solve as many question papers for NEET as you can and get closer to achieving that perfect NEET score.
Recommended Video:
How to get Top Rank in NEET | From NEET Aspirants to NEET Ranker | NEET 2022 Preparation Startegy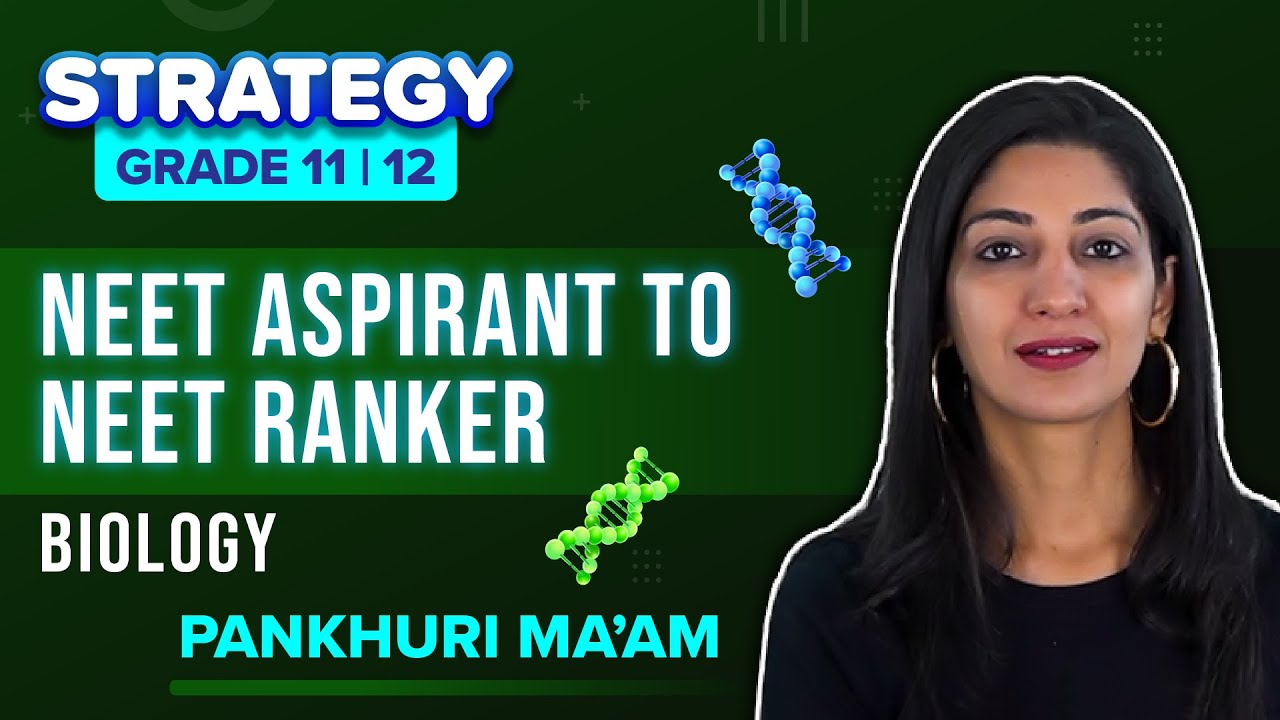 Also Check: