As you approach the day of NEET, your mind begins to turn to the final preparations. Perhaps, you are panicking because you still have not been able to make yourself sit down and get on with your revision. Perhaps you're feeling somewhat confident because you've been putting in the work for quite some time now – you just don't want to mess it all up in the last day or so.
At several instances, we get swamped with a lot of questions, some of which are –
What to do a day before NEET?
How to revise the night before NEET?
What to read on the day before NEET?
How to prepare for NEET last minute?
How to remain calm a day before NEET?
And many such questions, which are quite wise and natural questions to ask. Whether you have been a hard-working planner or a procrastinator, we have got you covered. In this article, we aim to bring forth a complete breakdown of activities that you can follow to make the most of the last 24 hours before NEET 2022.
In this post, we bring to you a complete breakdown of all the suggested activities that you can follow just a day before NEET.
A Day Before NEET 2022 – 24 hours before NEET
Check if you have all the documents in place which are required to be carried to the exam hall
Study until late afternoon and perform some physical activity to feel charged up
Carry on with your revision plan
Stay calm
The Night Before NEET
To get into the groove and stay in that zone, continue to study and revise
Avoid picking up any new topic
Do not let the anxiety get on to you. It is time for your years-long preparations to show up now
Since the timing of NEET is 2 pm – 5.20 pm, prepare yourself to reach the exam centre at least 2 hours prior to the time of the exam
This point cannot be stressed enough, one has to get a sound sleep. Sleep well as you can wake up a bit late since the exam is in the afternoon session
Avoid social media distractions and all the unnecessary talks with your friends. Refrain from getting affected by the exam hype
Go through the Exam day guidelines once
Read more: NEET Exam Day Guidelines
The Morning of NEET Exam
Wake up to a good state of mind
Meditate for a few minutes
Have a small chat with your family
Avoid having a heavy meal. Eat something light
Go over your notes, important formulae, diagrams, reactions
Refrain from picking up heavy or challenging topics at this point
To avoid any undue pressure, reach the examination centre early
On your way you can meditate or perform some mind-calming activities, you could even talk to someone peacefully
Upon reaching, you can once check the arrangement for sitting, your room allocation etc.
Boost your confidence by indulging in some self pep talks
Ensure to follow the NEET dress code, wear something light. Avoid wearing any heavy outfit
More here: NEET dress code
Arriving at the Allocated NEET Exam Center
Refrain from interacting with your friends/peers at the exam centre as it may invite anxiety
Get adapted and comfortable to the exam environment
Brace yourselves for all the formalities such as frisking etc. in addition to the Covid related precautionary measures
Upon entering the hall, check where the restroom is. Look out for the clock, your invigilators and acclimatize accordingly
Keep your NEET admit cards, photos ready. Refrain from getting or wearing anything expensive
Stay sorted. Keep calm
Exam Hall Guidelines
Question papers are distributed about 10 minutes before the time of examination
Students can start answering only after 2 pm
Start filling your OMR sheet at the earliest to avoid wasting time
Go over the paper once to have an essence of the question paper
Know your order of solving sections – Physics, Chemistry and Biology. This is as per your comfort level
Attempting NEET Question Paper
Briefly go over the instructions given
Preferably, start with the Biology section as it has 90 questions. Aim to complete this section within 45-55 minutes
Pre decide the amount of time you will allocate to attempt each section of the paper. If you are taking more time than you allocated to that section, skip the remaining questions, and revisit them later
In case it is being revisited by you, mark or circle them
While attempting a question, if you are not sure of the answer, try eliminating options one by one to arrive at the answer. Take an educated guess if necessary
Coming to the next section, preferably Chemistry, try answering the section in 40 – 45 minutes
Physics is usually the last section that students attempt
Do not waste a lot of time on a question you are not aware of. Revisit it. In case you have no idea of it at all, skipping one or two of such questions is fine as NEET has a negative marking scheme
The day before your exams is not the time to sort that pile of notes. Get a folder, sort your belongings, get rid of anything irrelevant to the exam. Summarize your learning into one frame covering the main points only to trigger your memory.
This was a brief on preparation 24 hours prior to NEET 2022. Visit BYJU'S to find other related articles important for NEET 2022. Good Luck!
Recommended Video:
How to get Top Rank in NEET | From NEET Aspirants to NEET Ranker | NEET 2022 Preparation Startegy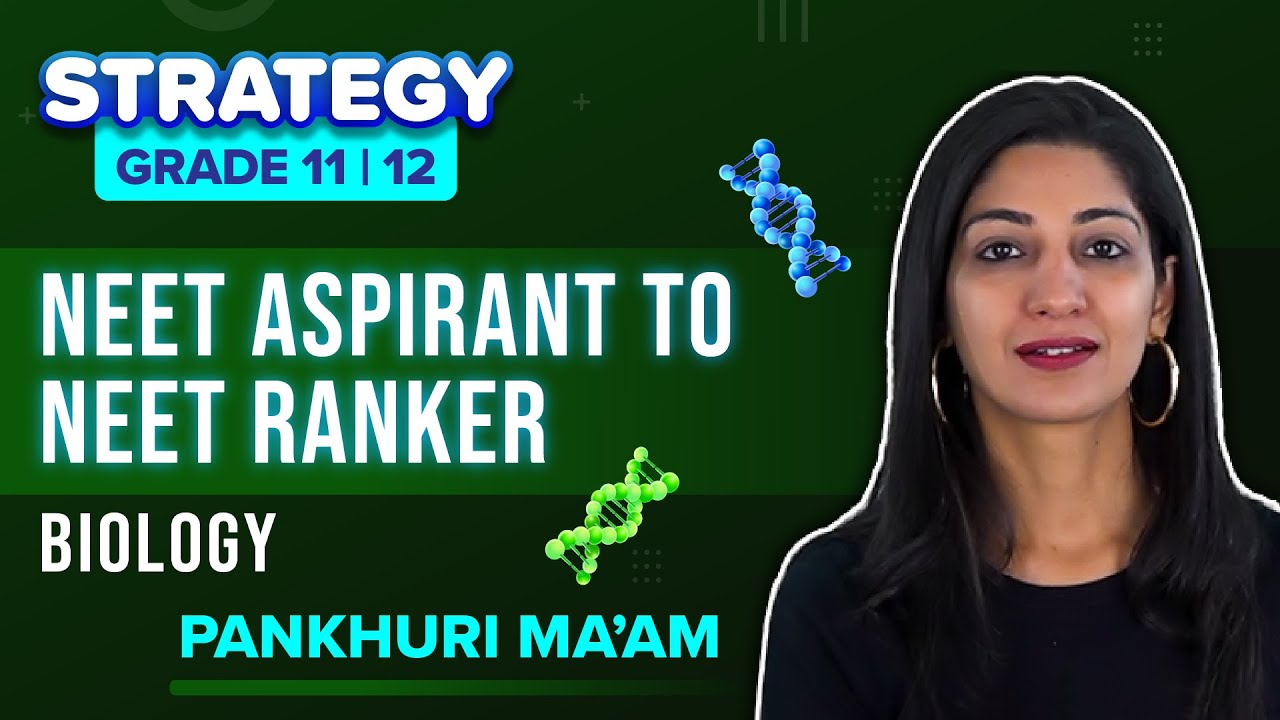 Also see: