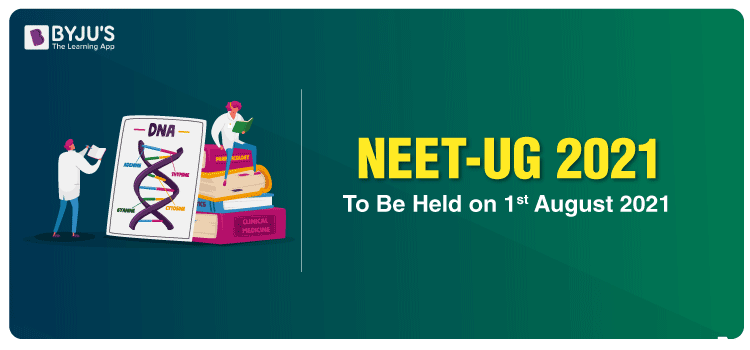 In its official notification released on 12th March 2021, NTA (National Testing Agency), the conducting body for NEET, has released the exam date for NEET 2021. NEET-UG 2021 is scheduled to be conducted on 1st August 2021, Sunday. The exam enables students to seek admissions to MBBS, BDS, BSMS, BUMS, BAMS, and BHMS and other related courses as per the relevant guidelines specified by the implicated regulatory bodies.
NEET aspirants for the academic year who were waiting for dates to be announced for a long time can now note the date and proceed with their course of action and revive preparations. The results of NEET-UG 2021 can be utilized by various entities/disciplines.
Also see: NEET Application form 2021
The notification also specifies that the exam shall be conducted in 11 different languages which are inclusive of English and Hindi. As seen in previous years, the exam this year too, shall be conducted in the offline mode – Pen and Paper mode only.
Lastly, the notice also mentioned that the information bulletin for NEET-UG 2021 shall soon be released on the official website https://ntaneet.nic.in. This bulletin serves as the ultimate guide for NEET aspirants; it provides complete details such as the syllabus details, eligibility criteria, important events and corresponding dates, reservation, exam fee, exam centres, code of conduct and much more. Dates to start filling NEET-2021 application forms are expected to be out soon.
Students are suggested to regularly visit the official website for NEET, to stay updated with the latest information on NEET 2021. Alternatively, you can also register at BYJU'S and visit us for the latest, recent happenings on NEET 2021
You may also visit: