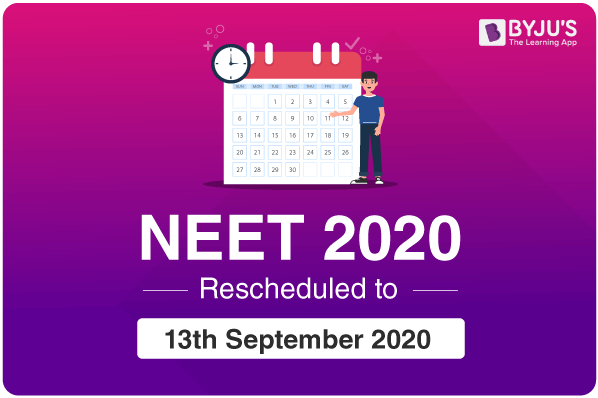 In its official notice released on 6th July 2020, NEET aspirants are hereby informed that NEET UG 2020, which is scheduled to be now conducted on 13th September 2020 has enabled to make changes to the particulars such as choice of centre cities, photograph, and signature in the NEET Online Application form.

Further to the notice released on 3rd July 2020 on the rescheduling of NEET-UG exams to 13th September, it is informed to students that the portal has been re-opened for changes (if any) to candidate particulars such as choice of exam centre, signature, and photograph in the NEET Online Application form. Changes can be made on the official website for NEET from 4th July 2020 to 15th July 2020. These corrections to the online form shall be accepted up to 5 pm and fee submission is acceptable up till 11:50 pm only.

Candidates registered for NEET 2020 are suggested to visit the official website, verify the form, and make all the changes required. It was observed that some candidates have uploaded signatures/photographs that are unreadable. One must ensure that photographs uploaded are clear and signatures are as per the specifications mentioned to avoid cancellation of candidature. Read in detail about specifications here – NEET Photo size.

It is also brought to the notice of candidates that no changes will be undertaken via e-mail/fax etc. Candidates who have already sent emails regarding corrections are suggested to verify and perform the required modifications, in case necessary.

Candidates are solicited to approach the correction(s) watchfully as a further opportunity for any correction shall not be provided. It is suggested to visit the official website of NEET regularly for the latest updates.

Candidates can reach out for any clarifications related to NEET at [email protected] or can contact on any of the following numbers:
8178359845
8287471852
9599676953
9650173668
8882356803
Watch this space at BYJU'S for more on NEET.
See More: