What Does NEET Symbolize? – NEET Full Form In Medical
NEET stands for National Eligibility cum Entrance Test. It is a single-level national exam carried out for medical aspirants enabling them to seek admissions to medical courses across different medical institutes of the country. From the year 2020 onwards, the exam has emerged as the only medical entrance exam that has to be qualified to seek admission even to AIIMS and JIPMER institutes thereby scrapping the multiple entrance exams that were carried out previously at state levels.
The government of India introduced NEET as a plan to conduct one exam replacing multiple exams that were being conducted as part of the One Nation One Examination policy. NEET is an offline test carried out in a pen-paper mode, standing as the only medical entrance exam at UG level, to be following this model.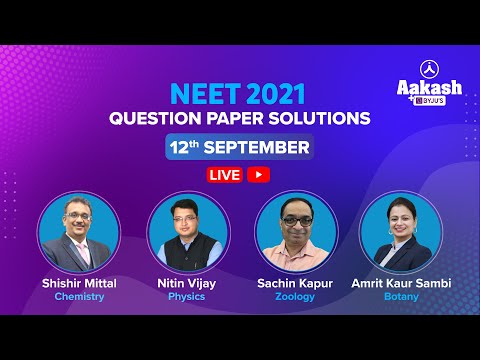 Also see: NEET Notes
Who Is Eligible For NEET?
In order for students to be able to appear for NEET, the minimum educational requirement is clearing class 12 board examinations from a recognized institution. Candidates are suggested to go through the NEET eligibility criteria provided on the official website to get complete details. Furthermore, a student must qualify from the science stream with majors in Physics, Chemistry, Mathematics and Biology/Biotechnology. A minimum of 50% must be scored. One must mandatorily qualify for the examination to take up a seat in medical institutes at the undergraduate level.
See more: NEET Questions
Who Conducts NEET?
NEET is carried out by NTA (National Testing Agency) every year under the guidance of the Directorate General of Health Services (DGHS) at the Ministry of Health and Family Welfare. NTA is only dedicated to conduct the exam and provide results to the DGHS. Formerly known as AIPMT (All India Pre-Medical Test), NEET replaced AIPMT completely from 2017 onwards.
When Is NEET 2021 Being Conducted?
NEET 2021 took place on 12th September 2021 across all the exam centres in the country allotted by NTA. Registrations started on 13th July 2021.
NEET 2020 was conducted on 13th September and 14th October 2020. NEET 2020 registration commenced from 2nd December, 2019 onwards and ended on 7th January 2020. However, the portal remained active multiple times for changes in the filled application form (if any) for registered candidates.
Related links: NEET Quiz videos
What Is The Role Of NEET In Seeking Admissions To Medical Courses?
Students who take up NEET, participate in it with the intention of seeking a seat in medical courses across medical colleges/institutes. Qualifying NEET enables one to take up a seat in MBBS/BDS/AYUSH courses and many other related medical programmes. Not limited to that, NEET also provides a reasonable share of opportunities in other related streams as it is a fair and transparent exam. In addition to this, most of the private colleges also accept the NEET scores of students for admissions.
So, what are you waiting for? Take that small step towards a flourishing career in medicine by participating in NEET, the gateway to a successful medical career.
Learn all you need to know about NEET at BYJU'S.