The WBCHSE Class 12 Exams for this academic year are scheduled to be conducted from 1st April, 2022 till 20th April, 2022. WBCHSE has released the West Bengal Board Class 12 HS 2022 Exam Date-Sheet on the official website. Students can check this WBCHSE Class 12 Date-Sheet for any updates or latest information regarding the West Bengal Board Class 12 Exams.
However, for the convenience of the students, we have also provided the link to download the date-sheet with this article.
WBCHSE HS Class 12 Date Sheet 2022
The WBCHSE has released the latest timetable for the Class 12 Uchcha Madhyamik Examination 2022. The exams are scheduled to be conducted in the morning shift from 12 noon to 3:15 p.m. Students can find the updated date sheet from the table given below.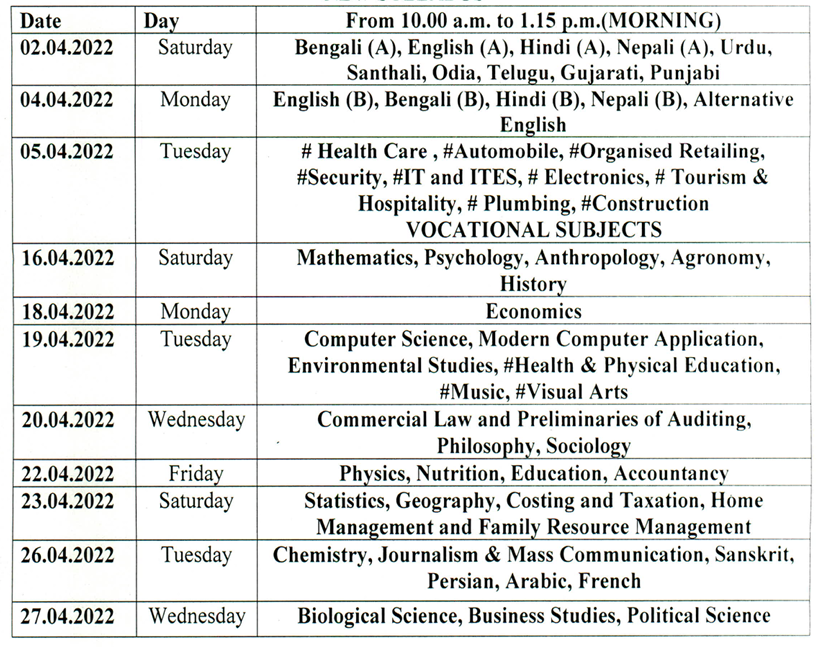 The West Bengal Board Ucha Madhyamik Pariksha is expected to conduct only one paper on each day from 10:00 am to 1:15 pm. Meanwhile, the time duration for the exam inclusive of reading the question paper and for writing answers is estimated at 3 hours and 15 minutes except for Health & Physical Education, Visual Arts, Music and Vocational Subjects. Duration for the exams of these subjects are expected to be 2 hours.
See the details of the Ucha Madhaymik Pariksha from the table below:
From 10.00 a.m. to 1.15 p.m.(Morning)
Date
Day
Subjects
15.06.2021
Tuesday
Bengali (A), English (A), Hindi (A), Nepali (A), Urdu, Santhali, Odia, Telugu, Gujrati, Punjabi
17.06.2021
Thursday
English (B), Bengali (B), Hindi (B), Nepali (B), Alternative English
18.06.2021
Friday
Biological Science, Business Studies, Political Science
19.06.2021
Saturday
#Health Care, #Automobile, #Organised Retailing, #Security, #IT and ITES -Vocational Subjects
21.06.2021
Monday
Mathematics, Psychology, Anthropology, Agronomy, History
22.06.2021
Tuesday
Computer Science, Modern Computer Application, Environmental Studies, #Health & Physical Education, #Music, #Visual Arts
24.06.2021
Thursday
Commercial Law and Preliminaries of Auditing, Philosophy, Sociology
26.06.2021
Saturday
Physics, Nutrition, Education, Accountancy
28.06.2021
Monday
Chemistry, Economics, Journalism & Mass Communication, Sanskrit, Persian, Arabic, French
2.07.2021
Friday
Statistics, Geography, Costing and Taxation, Home Management and Family Resource Management
*All Practical Examinations will be held between 10.03.2021 and 31.03.2021. 
Steps To Download The 2021 Exam Date-Sheet
1. Go To Official Website West Bengal Board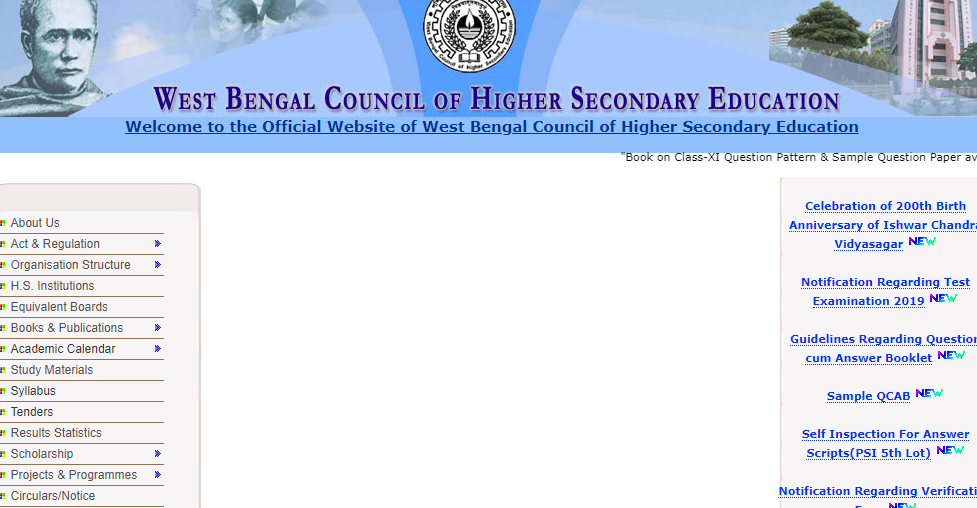 2. Click on the Students Corner tab found on the right-hand corner below on the home page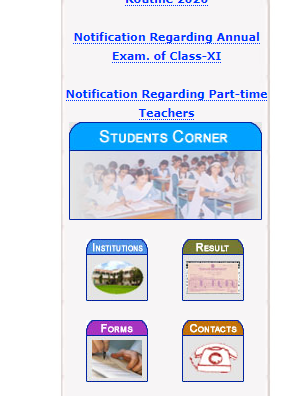 3. Click on the routine tab to access the 2021 date sheet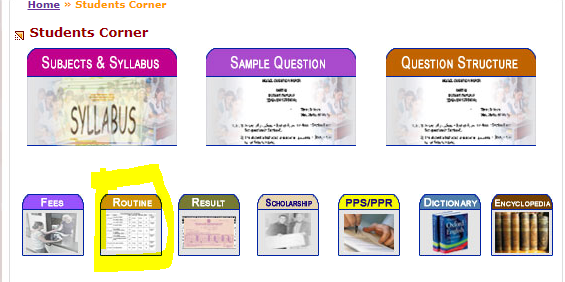 4. Then, click on the link "Higher Secondary Examination (New Syllabus)" and access the date-sheet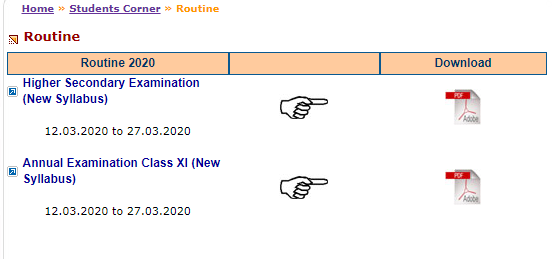 Stay tuned with BYJU'S to get more information, latest notifications, and updates on the WBCHSE syllabus, exam dates, results, important question, sample papers, and other study materials.