Class 7 Civics focuses on topics related to social, political and economic life in contemporary India. Learning this subject becomes easier if you get notes of all the chapters summarised at one place. So, to help you with Social Science exam preparation, we have compiled CBSE Notes Class 7 Civics for all chapters. These notes are prepared by our experts after thorough research and cover the entire NCERT Class 7 Civics Syllabus.
Chapter-wise CBSE Notes Class 7 Civics
Class 7 Civics book Social and Political Life – II consists of 9 chapters. You can find the notes for all these chapters from the table below.
Students can also learn more about Class 7 Civics topics from this video below,
For More Information On Directive Principles , Watch The Below Video: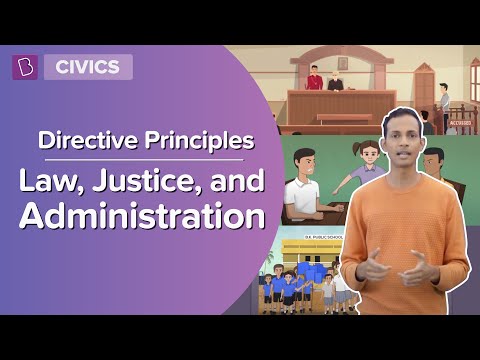 To access the CBSE Notes for other subjects of class 7, visit the CBSE Class 7 Notes page at BYJU'S.
Highlights of CBSE Class 7 Civics Notes
These notes provide a brief overview of each chapter.
You can easily understand the topics as they are explained in simple language.
These notes are strictly as per the NCERT Syllabus and cover all the major topics.
Notes are created by experts after thorough research.
You can download notes for free and can access them offline as well.
Stay tuned for more updates on CBSE and NCERT. Download BYJU'S App and subscribe to YouTube channel to access interactive Maths and Science videos.

Frequently asked Questions on CBSE Class 7 Civics: Notes
How many laws are totally present in India?
In 2017, it was announced that there were about 1248 laws totally in the India law book.
What is the role of the government in the healthcare industry?
1. Healthcare system strengthening 2. Human resource development 3. Expanding the public heathcare domain 4. Improving infrastructure in government hospitals
What are the benefits of 'Media'?
1. Children can gain knowledge 2. Recreational opportunities 3. Artistic opportunities