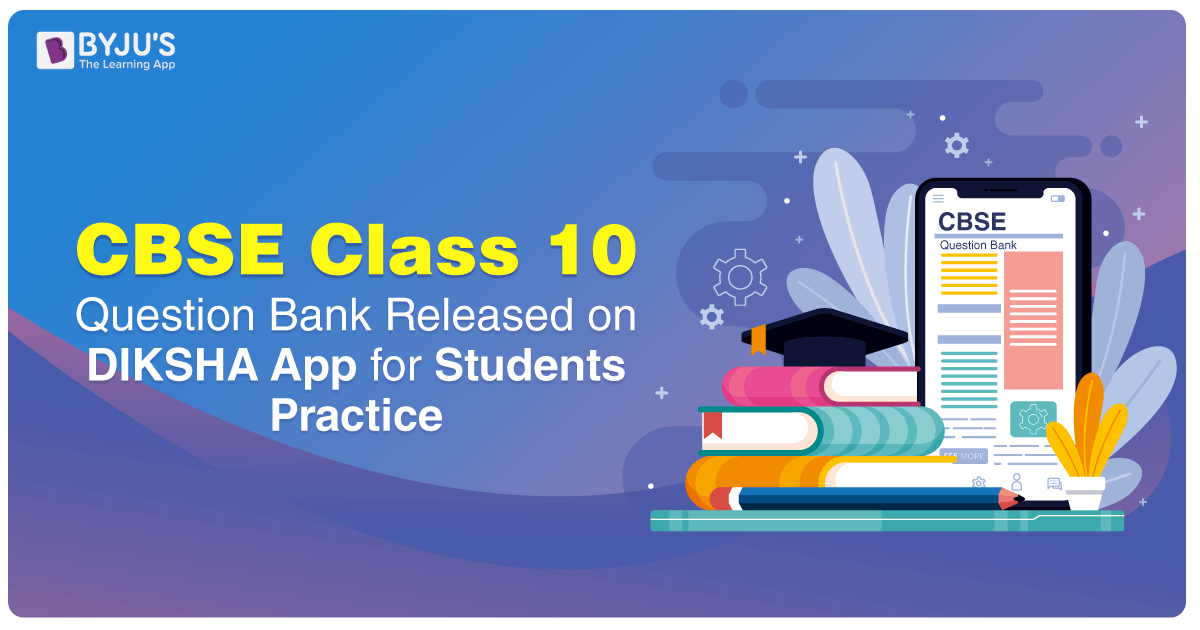 Central Board of Secondary Education (CBSE) has announced a program for the interested students who wish to measure their understanding of a given topic in Class 10. The program consists of the Question Bank for Practice for Class 10th students. The Question bank will help students in their exam preparation as it contains good quality of questions and possible answers for revision. In this page, we are providing the complete detail regarding how to get CBSE Class 10 Question Bank on DIKSHA App.
CBSE Diksha App – What All Information is Available in the App?
Here are the highlights of CBSE Diksha App.
The CBSE Diksha App program comprises of 2000+ questions and answers for all core subjects i.e, Maths, Science, English – Foot Prints Without Feet, English – First Flight, Hindi – Sanchayan 2, Hindi – Sparsh 2, Political Science, Geography, Economics, History.
Through this program, the students will have access to questions and their possible step by step solutions which have been curated by subject teachers of schools affiliated to CBSE.
The question provided are just for students practice and should not be considered as the important questions for board exams. These questions have no relation to Class 10 board exam 2020.
This program is meant to help students in their revision and make their learning more interesting. The detailed instructions for students/teachers/parents to access the Question Bank is provided in the PDF below.
Detailed instructions for students/teachers/parents to access the Question Bank
Students can access the question bank through 4 ways:
Mobile
Computer/Laptop
QR codes
DIKSHA App
Here we are providing the steps to access the CBSE Question Bank through mobile.
How to get CBSE Class 10 Question Bank from Mobile?
Step 1: Download DIKSHA App from Google play store.
Step 2: Scan the QR codes below using DIKSHA App to play the practice book
OR
Select <CBSE>board, <Class 10> grade, <English> and <Hindi> medium and <subject name> on DIKSHA app and play <subject name> Practice Book.
Step 3: Please access all the practice books once via Step-2 and go to "Downloads" tab on the mobile app to view the respective practice books.
To know the steps for getting the CBSE Class 10 Question Bank, visit the official PDF provided in the page above.
Students should keep practising and working hard to score high marks in Class 10 board exams. They can also access the CBSE Class 10 Sample Papers and Previous Years Class 10 Question Papers for more practice and revision.