Graduate Record Exam or GRE is a standardized entry level test regulated by ETS, for advanced studies in universities located mainly in the US. The test has made its reach felt in 160 countries and is being conducted in more than 1000 test centers all over the globe. It is a standard test for admissions into graduate and business schools across the world for a Masters Degree. Graduating from these programs can help you to secure high yielding jobs. Recently, Bureau of Labor Statistics and the Organization for Economic Co-operation and Development exhibited the data based on the study of how higher education pays in higher earnings and lower unemployment rates.
The cost of the GRE® GENERAL TEST is US$205.
Taking down the GRE® General Test can act as a catalyst for your career growth, as it offers admission to many top Graduate schools or Business schools. On completion of your higher studies with good grades, an ample number of successful opportunities will be available for you.
The pinpoints of GRE® General Test: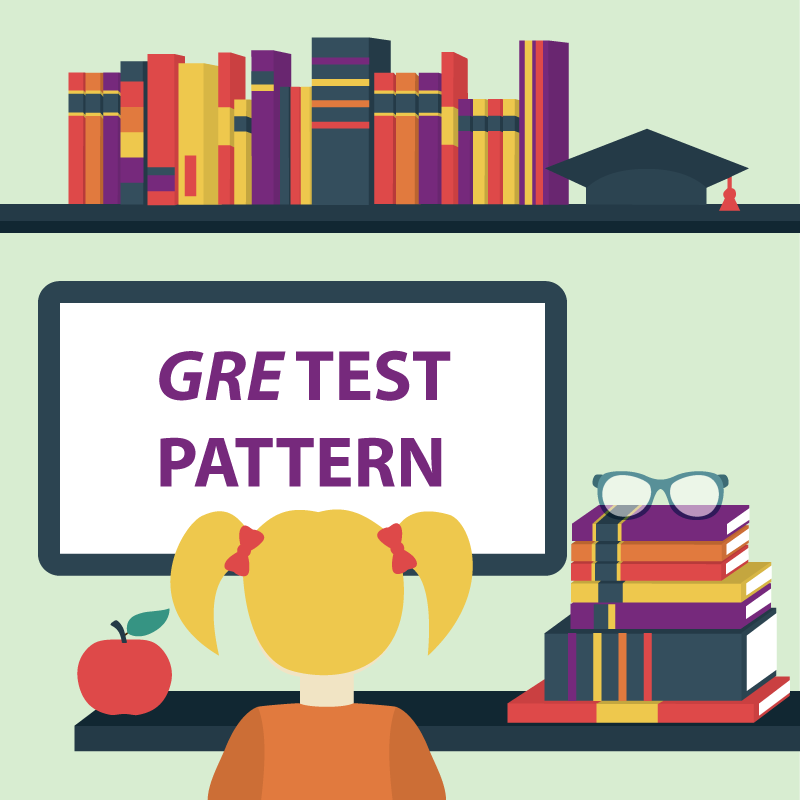 Computer Adaptive Test: GRE General Test is an adaptive computer test.
Paper Adaptive Test : ETS conducts Paper Based Tests in those remote areas where computers are not accessible.
**Note** Students cannot opt for adaptive paper test if the computer based test is available.
One mark increment : With every right answer there is a one mark increment in Quant and Verbal sections. However, there will be only 0.5 increments in the Analytical Writing Assessment.
Preview and Review: The test allows you to move forward and backward. Hence they allow the options for Review and Preview in any section.
Mark and Review: At a point of time, if you're unable to answer any particular question, you can tag that and skip. Later on, you can visit the same section and review.
Edit / Change: You're able to change or edit your answer in a particular section.
On-screen Calculator: The On-screen calculator is provided to the GRE aspirants for the Quantitative Reasoning section to help in computation.
GRE Test Duration: GRE General Test is 3 hours 45 minutes long.
Breaks: A one-minute break is provided after each section.
GRE General Test structure and Time allotted
| Section | Number of questions | Time(minutes) |
| --- | --- | --- |
| AWA- Issue task | 1 | 30 |
| AWA- Argument | 1 | 30 |
| Verbal | 20 | 30 |
| Verbal | 20 | 30 |
| Quantitative Aptitude | 20 | 35 |
| Quantitative Aptitude | 20 | 35 |
| Research / Experimental | Varies | Varies |
Marks
| Section | Marks | Increment |
| --- | --- | --- |
| Analytical writing assessment | 0-6 | 0.5 |
| Verbal Reasoning | 130-170 | 1 |
| Quantitative Aptitude | 130-170 | 1 |
BYJU'S will be glad to help you with your GRE preparation journey. You can ask for any assistance related to GRE from us by just giving a missed call at +918884544444, or you can drop an SMS. You can write to us at gre@byjus.com