TABLE OF CONTENT
A.

 GS1 Related


GEOGRAPHY
1. IMD predicts more rain this monsoon


B.

 GS2 Related


POLITY
1. As July 1 nears, GST interface not ready
2. Child-friendly HIV drug gets govt. nod


C.

 GS3 Related


ECONOMY
1. Centre notifies rules on capital gains tax


D. 

GS4 Related




E. 

Concepts-in-News: Related Concepts to Revise/Learn




F. 

Bills/Acts/Schemes/Orgs in News


G. 

Practice Questions for UPSC Prelims Exam

UPSC Current Affairs 2017: News Analysis
A. GS1 Related
1. IMD predicts more rain this monsoon
In News:
Indian Meteorological Department prediction of rain this year: 'normal' and around 98% of the Long Period Average (LPA).
Rains in July and August, the most important monsoon months for the kharif crops, would be 96% and 99% respectively.
El Nino is weaker than anticipated: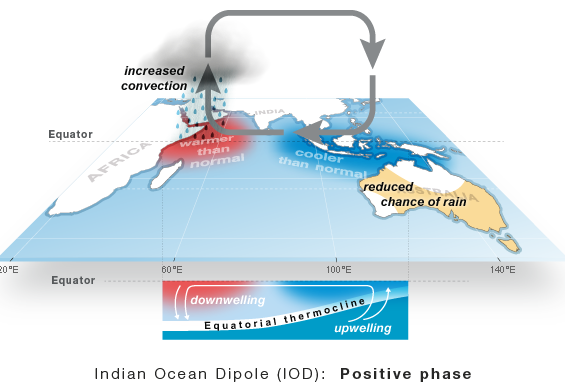 The El Nino — characterised by surface waters of the equatorial Pacific warming up by more than half a degree — is known to dry up monsoon rain every six out of 10 years.
A positive Indian Ocean Dipole (IOD) is said to buffer the impact of El Nino and contribute to better rains. (The IOD is a swing in surface temperatures that turns the western Indian Ocean alternately warmer and then colder than the eastern part of the ocean.)
New model: dynamical model
In April, the IMD shifted to using a new monsoon forecast system, called a dynamical model that works by supercomputers simulating the weather and extrapolating it.
Private weather forecaster Skymet:
Below normal forecast at 95% (with an error margin of +/-5%) of the LPA.
Rainfall for July stood at 94%, while for August it was 93% of the historical average.
B. GS2 Related
1. As July 1 nears, GST interface not ready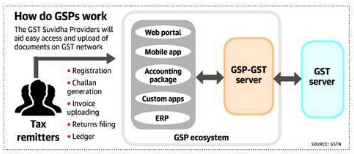 Context: Government bid to roll out the GST regime from July 1
In news:
GST Suvidha Providers (GSPs): who are expected to help taxpayers cope with the transition to the new regime and its compliance paperwork.
GSPs may only be operationally ready a few months down the line, so it is difficult to meet the target of July 1.
Convenient methods: Under the GST regime, the GSPs are expected to provide convenient methods to taxpayers to access and upload their documents and returns onto the GST Network (GSTN), the information technology backbone of the new indirect tax regime. 
2. Child-friendly HIV drug gets govt. nod
In news:
The Central Drugs Standard Control Organisation (CDSCO) has registered the child-friendly HIV drug in oral pellet form (lopinavir/ritonavir (LPV/r)).
The pellets, which come in capsules and are dosed by weight, can be sprinkled (but not stirred or crushed) over a small amount of soft food. For infants — who must be able to swallow them — the pellets can be added to a spoonful of breast milk or put on the infant's tongue.
Paediatric HIV a 'neglected disease':
Lack of child-friendly HIV formulations.
Large treatment gap between adults and children.
Oral pellet form is a boon to HIV community since National AIDS Control Programme (NACO), had been struggling to source quality assured paediatric formulations of the drug.
India ran out of Lopinavir syrup, a child-friendly HIV drug, in March after Cipla — the sole manufacturer of the drug — stopped production consequent to non-payment by the Health Ministry. The drug's adult version has to be swallowed whole and thus cannot be administered to infants and young children.
C. GS3 Related
1. Centre notifies rules on capital gains tax
In news:
The Central Board of Direct Taxes (CBDT) has come out with a final notification specifying the securities transactions that would attract capital gains tax where the securities transaction tax (STT) hasn't been paid.
An amendment has been made in the Finance Act 2017 to curb the declaration of unaccounted income as exempt long-term capital gains under the previous provisions of the Income Tax Act by entering into fake transactions.
According to the notification, the chargeability to STT provision will not apply to all transactions of acquisitions of equity shares entered into on or after October 1, 2004, except the acquisition of listed shares in a preferential issue of a company whose shares are not frequently traded in a recognised stock exchange, the acquisition of existing listed equity shares in a company not through a recognised stock exchange of India, and the acquisition of shares of a company while it is de-listed.
Nothing here for Today!!!
E. Concepts-in-News: Related Concepts to Revise/Learn
Prelims worthy factual information
Arundhati Roy became the first Indian Woman to win the Booker Prize in the year 1997 for her work: The God of small things.
Rutland Island:  The country's long-range missile test facility at South Andamans' Rutland Island has finally secured the clearance of the National Board of Wildlife, which has been held up since 2012.
F. Bills/Acts/Schemes/Orgs in News
Scheme  in News

About the Scheme

Hunar Haat

Ministry of Minority Affairs
It is being organized by the Minority Affairs Ministry to encourage, promote and provide national and international market to master artisans/craftsmen belonging to the Minority communities from across the country.
"Hunar Haat" is being organized through National Minorities Development & Finance Corporation (NMDFC) under USTTAD (Upgrading the Skills & Training in Traditional Arts/Crafts for Development) scheme of Ministry of Minority Affairs.

Scheme  in News

About the Scheme

Mission Organic Value Chain Development For North Eastern Region

A Sub-Mission under National Mission for Sustainable Agriculture (NMSA)

Aim: The scheme aims at development of certified organic

production in a value chain mode to link growers with consumers and to support the development of entire value chain starting from inputs, seeds, certification, to the creation of facilities for collection, aggregation, processing marketing and brand building initiative.

Objective:

To develop crop commodity specific organic value chain and address gaps in organic crop production, wild crop harvesting, organic livestock management and processing handling and marketing of organic agricultural products through:

Developing crop specific organic production clusters with necessary infrastructural, technical and financial support
By facilitating partnerships between farmers and organic businesses: Local enterprises and / or Farmer Producer Companies based on back-to-back longterm trade relations with clients in domestic and export markets.
By providing enabling environment for project initiatives and development programs with necessary support for organic value chain development and create market access.

To empower producers with program ownership by organizing them into FIGs with the final aim to federate into farmer producer organizations/ companies

To replace conventional farming/subsistence farming system into local resource based, self sustainable, high value commercial organic enterprise

Developing commodity specific commercial organic value chain under integrated and concentrated approach with end-to-end facilities for production, processing, storage and marketing

Development of organic parks/zones with facilities for collection, aggregation, value addition, processing, storage and market-linkages for specific commodities requiring capital intensive technology

Develop NER products as brands/labels through brand building and facilitating stronger marketing access under the ownership of growers" organizations/

Creating state specific lead agency (Organic Commodity Board or Organic Mission) for coordinating, monitoring, supporting and financing the development and operationalization of entire value chain.
G. Practice Questions for UPSC Prelims Exam
Question 1: Which state government has recently declared Dailong village as biodiversity 
heritage site of the state?
Arunachal Pradesh
Mizoram
Tripura
Manipur
See
Question 2: For removal of a Governor from office, the President seeks advice from _____.
Council of Ministers
Supreme Court
Chief Minister of the concerned state
None of them
See
Question 3: If you travel through the Himalayas, you are likely to see which of the following 
plants naturally growing there?
Oak
Rhododendron
Sandalwood
Select the correct answer using the code given below.
1 and 2 only
3 only
1 and 3 only
1, 2 and 3
See
Question 4: Satipati Sampradaya is a tribal community of ________.
Himachal Pradesh
Gujarat
Karnataka
Odisha
See
Question 5: Lichens, which are capable of initiating ecological succession even on a bare rock, 
are actually a symbiotic association of ________.
algae and bacteria
algae and fungi
bacteria and fungi
fungi and mosses
See
"Proper Current Affairs preparation is the key to success in the UPSC- Civil Services Examination. We have now launched a comprehensive 'Online Current Affairs Crash Course'. Limited seats available. Click here to Know More."
Practice More: Enroll for India's Largest All-India Test Series