Read the daily PIB update and stay up-to-date on current affairs for the UPSC exam
Pravasi Bhartiya Diwas -2019
Context:
The stage is all set for the beginning of 15th edition of Pravasi Bhartiya Divas at Varanasi. For the first time in the history of  Pravasi Bhartiya Diwas, the event is being held in Varanasi, the cultural and spiritual capital of India. and The Prime Minister of Mauritius, Pravind Jugnath will be the Chief Guest for 2019 PBD.
Theme:
The theme for PBD 2019 is "Role of Indian Diaspora in building New India". 
About Pravasi Bharatiya Diwas: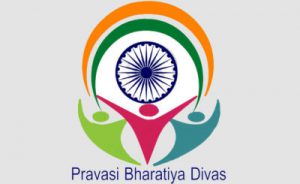 Pravasi Bharatiya Divas (PBD) is celebrated once in every two years to strengthen the engagement of the overseas Indian community with the Government of India and reconnect them with their roots. During the Convention, selected overseas Indians are also honored with the prestigious Pravasi Bharatiya Samman Award.
Pravasi Bhartiya Samman Award:
The Pravasi Bhartiya Samman Award PSBA is the highest honour conferred on overseas Indian. It will be conferred by the President of India to selected NRIs, PIOs, organisation or institution established and run by the NRIs who have made significant contribution to various fields both in India and abroad.
To ace UPSC current affairs section, read more PIB articles here.
Also see: