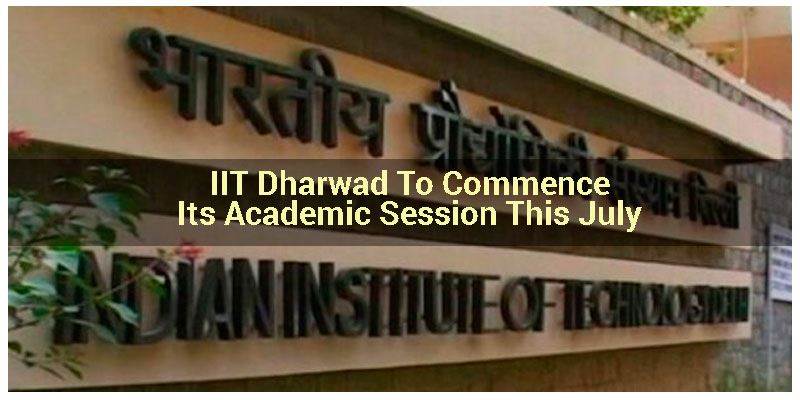 The institutes that were included in the list of IIT colleges, supposed to commence from this year onward includes one in Dharwad.
The Indian Institute of Technology (IIT) Dharwad, will begin its academic functions from the month of July. The three new branches to be introduced are Computer Science, Mechanical, and Electronics. The temporary campus will function from WALMI (Water and Land Management Institute) till permanent infrastructure is constructed.
The permanent building would probably be coming up near Mummigatti on the Pune-Bengaluru National Highway off Dharwad.
About 120 students are to be accommodated in the electrical, mechanical and computer science courses, which will start the IIT Dhanbad academic calendar.
 IIT-Bombay is going to follow the mentorship plan and play the mentor for IIT Dharwad. The HRD Ministry had set up an IIT monitoring cell at IIT-Bombay and the committee members had been designated as officials on special duty to supervise the process of setting up IIT-Dharwad.
Pros Of Joining A New IIT
More exposure than students studying in older IIT as there will probably be a temporary campus initially until the permanent one sets up.
You have more opportunities to explore in a new IIT as you will be the ones that define it in near future.
More support from faculty and staff is guaranteed.
All round development.
Cons Of Joining A New IIT
The college may not turn out to be academically satisfactory especially for students looking for a future in research.
There may be a shortage of resources, faculty and a temporary campus too.
Many companies may prefer going to older IIT instead of new ones for placement.