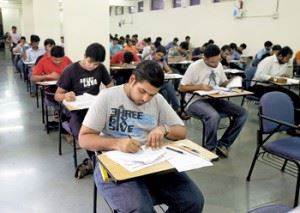 Are you planning to crack the JEE exam? You would have followed a rigorous and vigorous preparation schedule for the past couple of years or for the past few months to achieve this. No matter how hard you have prepared yourself, all will be in vain if you fail to perform during the exam. Based on the recommendations of many students who have already been where you are now, we have made a list of general things you should keep in mind during the exam hours of JEE.
Tips To Prepare Effectively For JEE
Get Enough Sleep – The most important thing that students ignore is their sleep. You may think that it's the last few days for the exam and that you can sleep later, but it is imperative to let your brain get enough rest. Most of the questions that you will face will test your application of concepts and critical thinking skills, both of which highly depend on your brain being able to think properly.
Have a Personal Strategy – Based on the number of mock tests, you would have gained an understanding of your strengths and weaknesses. Based on this, frame your own personal strategy on how to tackle the examination. Your teacher or mentor may have given you a scheme to follow based on the general pattern of most students. Fine tune it according to your own self and use it.
Maintain a High Confidence Level – A mindset having a high confidence level actually helps students perform better than those having the same knowledge base but less confidence. Start your exam by keeping your morale high and maintaining it all through the exam. If you have a bad start do not let this affect you. Keep in mind, whatever problems you are facing are being faced by others as well. If you are able to maintain your composure and follow through, then you actually have an edge over others.
Read the Questions Properly – The people setting your paper sometimes deliberately set traps for you. If you have studied your topics properly you may know where such traps can lie. Even then the mental pressure faced by you may let some of these traps slip by. To avoid such kinds of mistakes, make sure to read all the questions properly before attempting them.
Maintain Stamina – Let's face it, the examination is long and extremely exhaustive. You have to be able to maintain your mental stamina throughout the examination. Mentally prepare yourself before the start of the exam so that you do not lose interest and get bored before the end of the exam. This is something common that many students face but it is never addressed. Take care not to lose focus in between the exam.
Log on to our website or download BYJU'S – The Learning App for further queries and study materials.