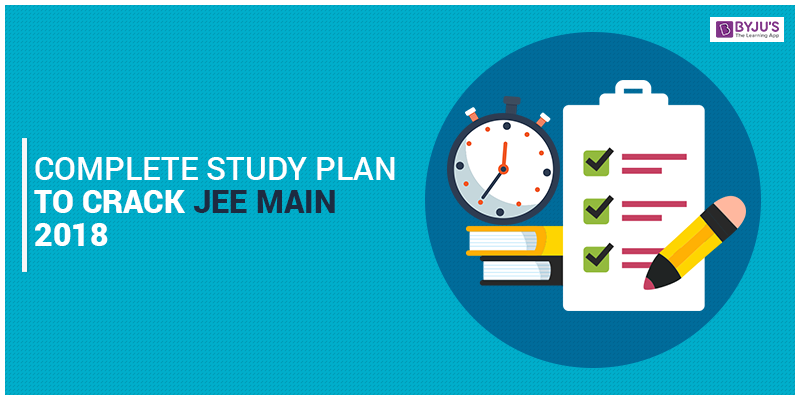 With JEE Mains scheduled for April 2018, there are just few months left for one of the most challenging common engineering entrance examination in the country. Over 14 lakh candidates are set to appear for the Joint Entrance Exam in April which will see some of the brightest minds in the country pitted against each other in this fiercely competitive examination.
Cracking JEE Mains is not an easy task. It sometimes requires months or even years of hard work and preparation. Most of the aspirants usually start their preparations at least a year ahead while some tend to start a month or two before the scheduled examination date.
Everybody has its own strategy and study plans for the exam preparation but end up cracking under pressure or when anxiety kicks in. If you're one of those who is coming under immense pressure due to depleting time for preparation, we have a complete study plan for you to prepare better for the JEE Mains 2018 within a month's period. This will not only give you great tips but also increase your chances of cracking the examination.
Assuming that there is the only month left before you start your JEE Mains preparations, here is the study plan: 7 Days for NCERT Math, 7 Days for NCERT Chemistry and 7 Days for NCERT Physics.
The aim is to follow this pattern of study for at least 11 hours a day. While it's impossible to maintain such high levels of efficiency, at least 8 hours of study is possible in a day. Waking up early in the morning would be the preferred way to start the ritual and avoid late night studies as it will only create havoc in your preparation.
Spend more time on areas that you're weak in. To get a hold of the concept, practice regularly and stay updated.
Do not skip any topic that you feel is not up to your task or is unnecessary.
Make short notes of formulas, concepts, pointers and important chapters.
Try to solve at least one question paper from previous JEE examinations to get familiarized with the pattern.
Take a minimum of two mock tests in a day to improve your problem-solving capabilities.
Do not forget to give the equal time of attention to each, Physics, Chemistry and Mathematics.
Self-evaluate regularly as per your comfort.
Utilize 7 days for revising and practicing necessary drawings and charts and focus more on important class 12th topics as they feature majorly in the exam. Allot the remaining 3 days for relaxing so that any sort of anxiety could be avoided.
Stay tuned with Byju's to more about JEE Mains and JEE Advanced Syllabus 2018.