NCERT Exemplar solutions for Class 8 Science Chapter 2 Microorganisms: Friend and Foe will assist students to cross check their knowledge on Microorganisms. Students who are planning to take in higher secondary schools should study this NCERT exemplar thoroughly to understand the concepts from the exam point of view.
This NCERT exemplar has answers to the questions provided in NCERT Exemplar book. All the questions provided in exemplar books are HOTS and this page has answers to 7 MCQ'S, 9 very short answer questions, 11 short answer questions.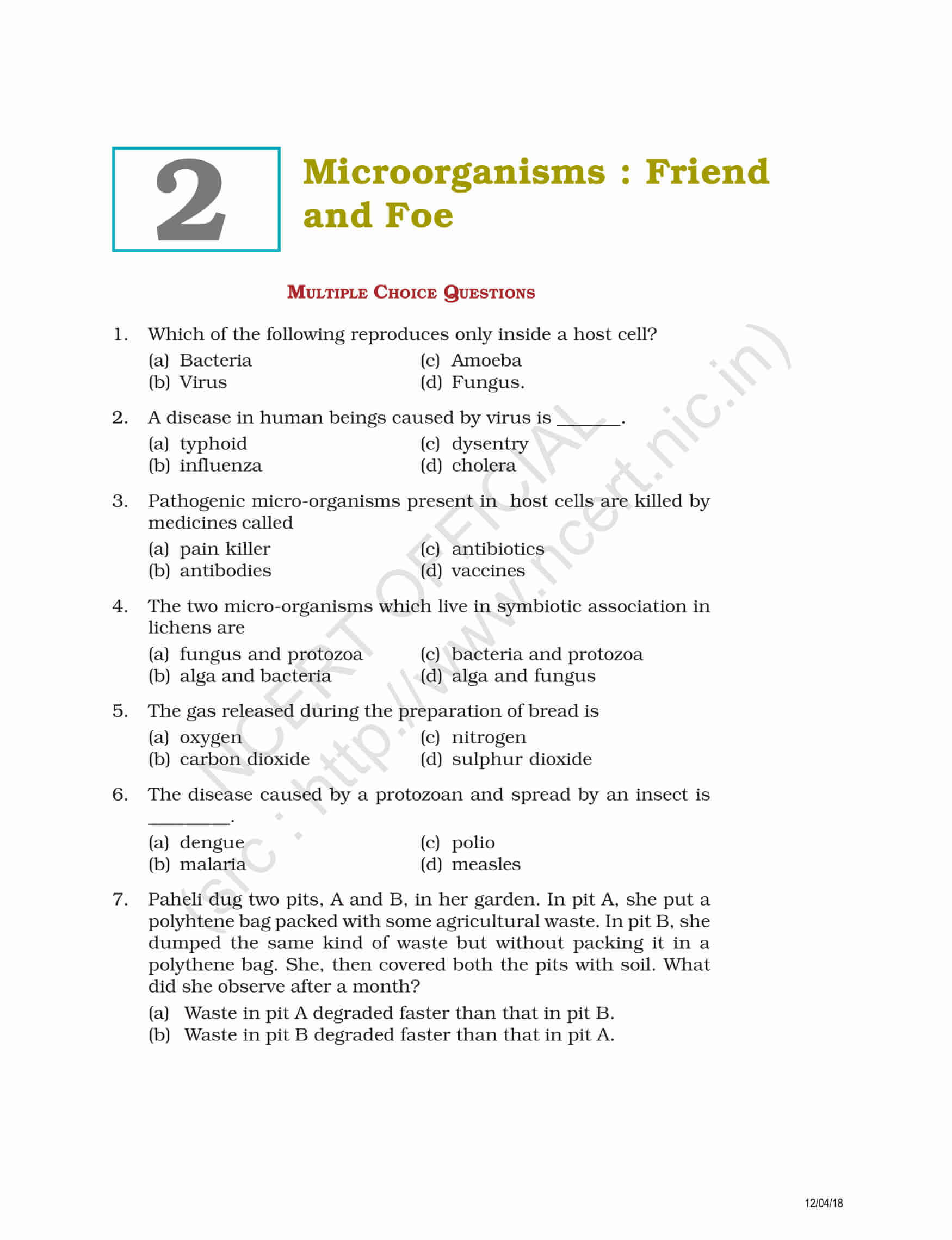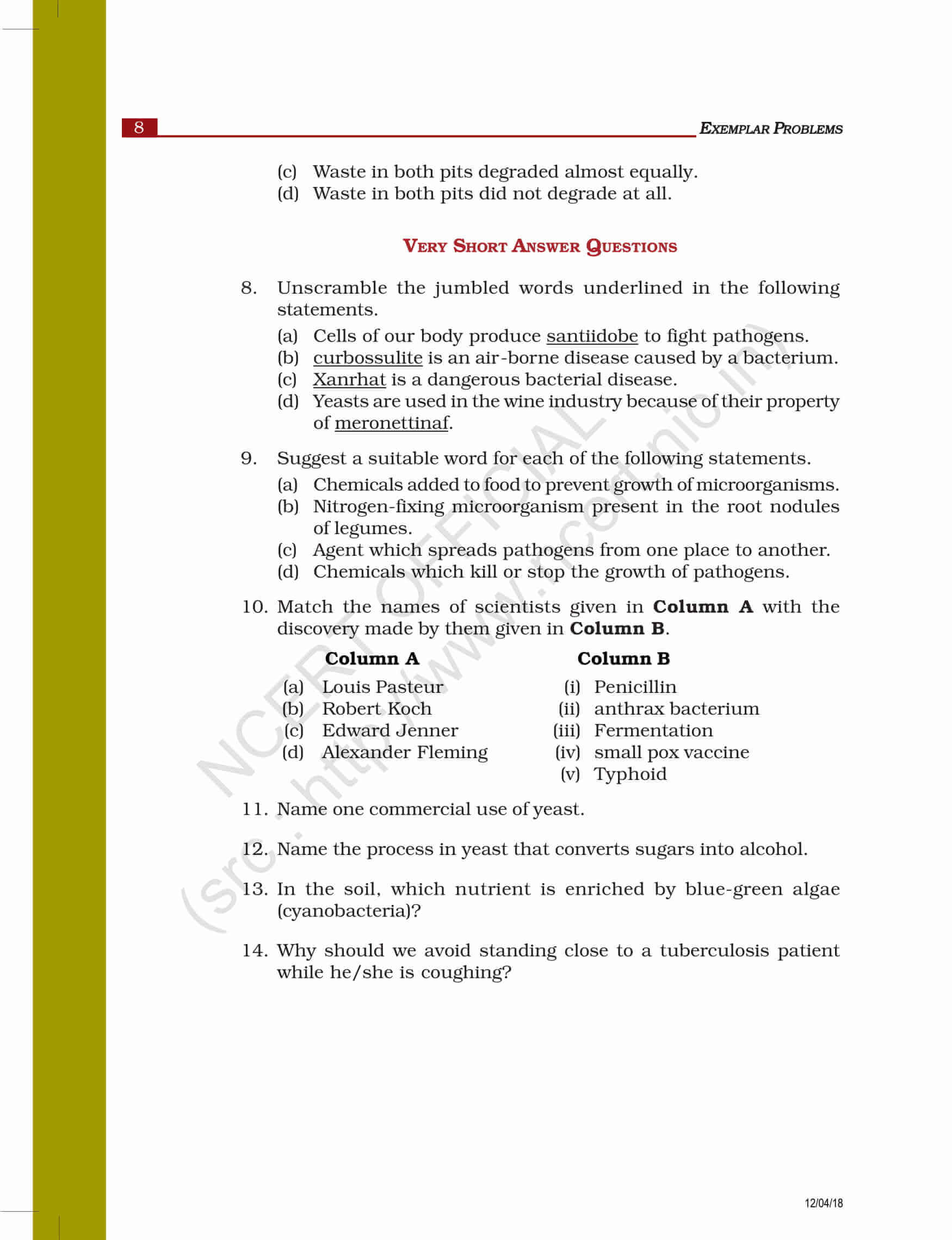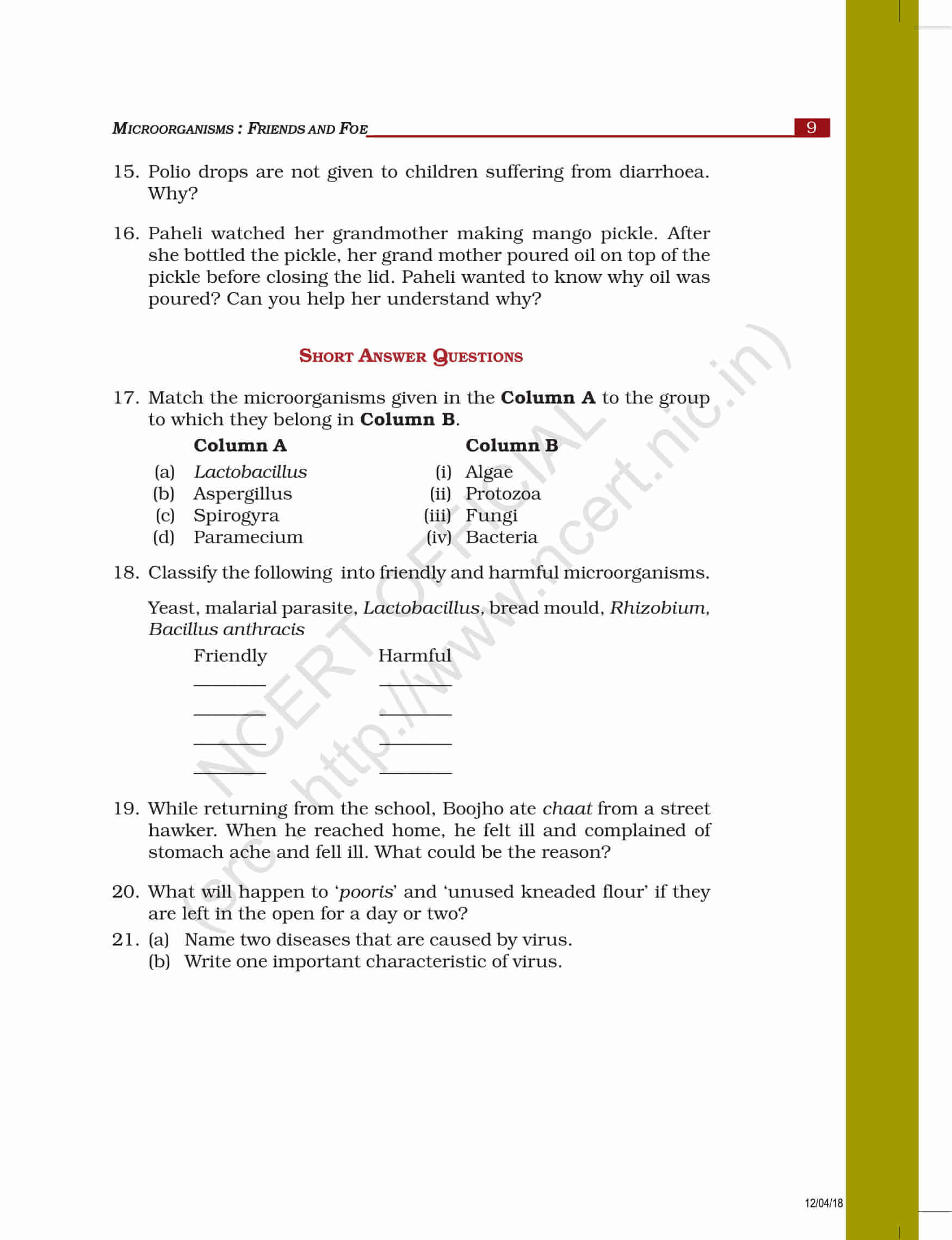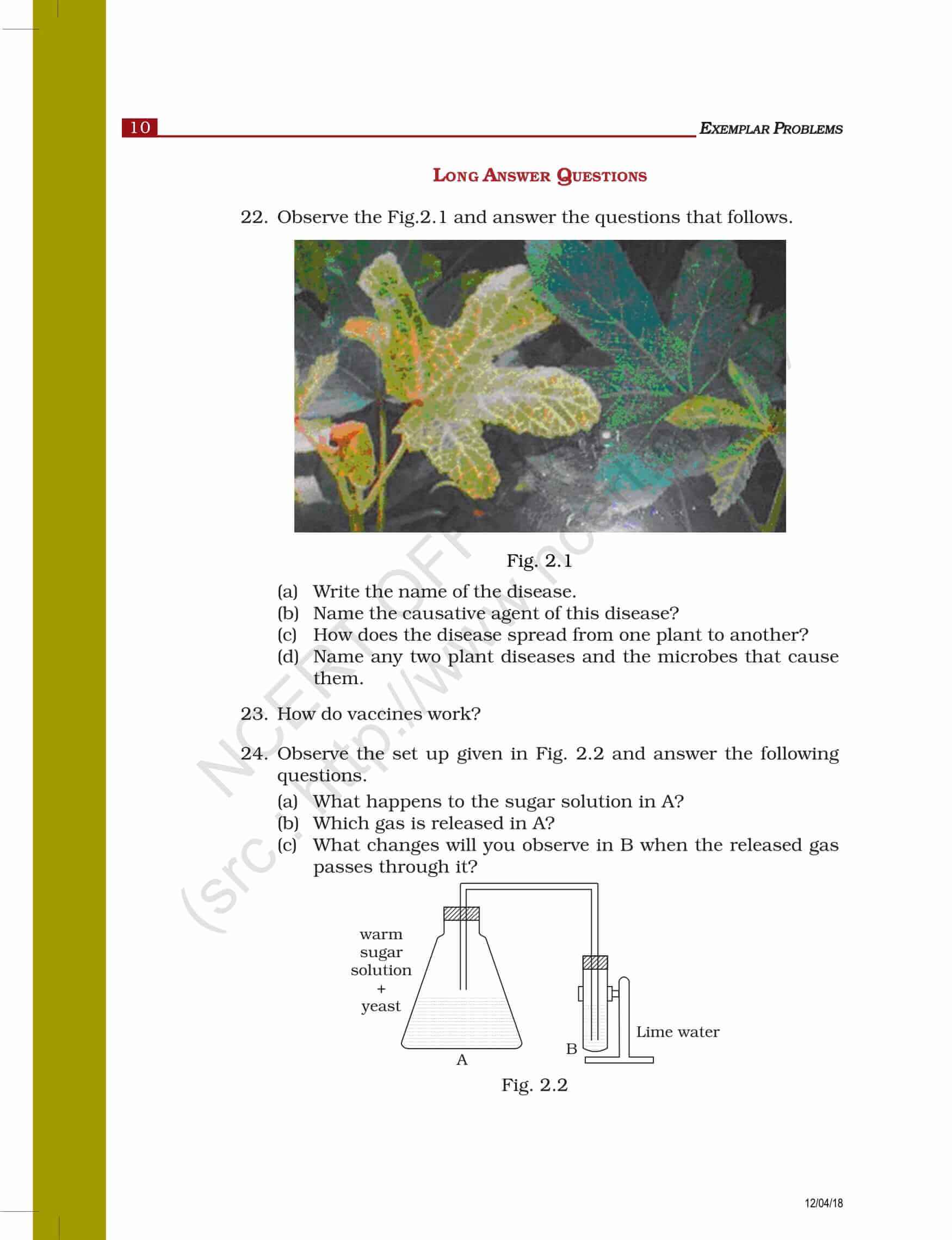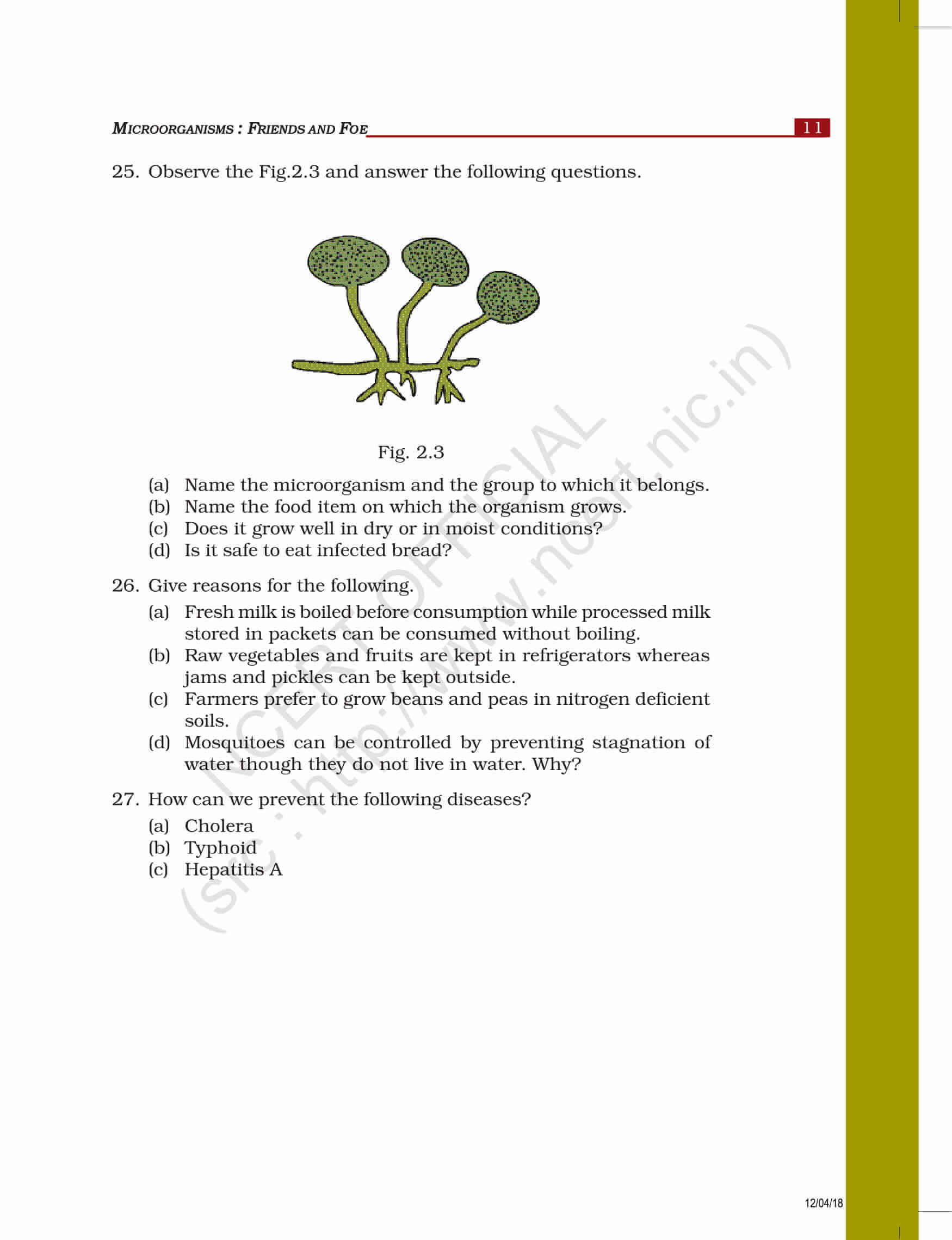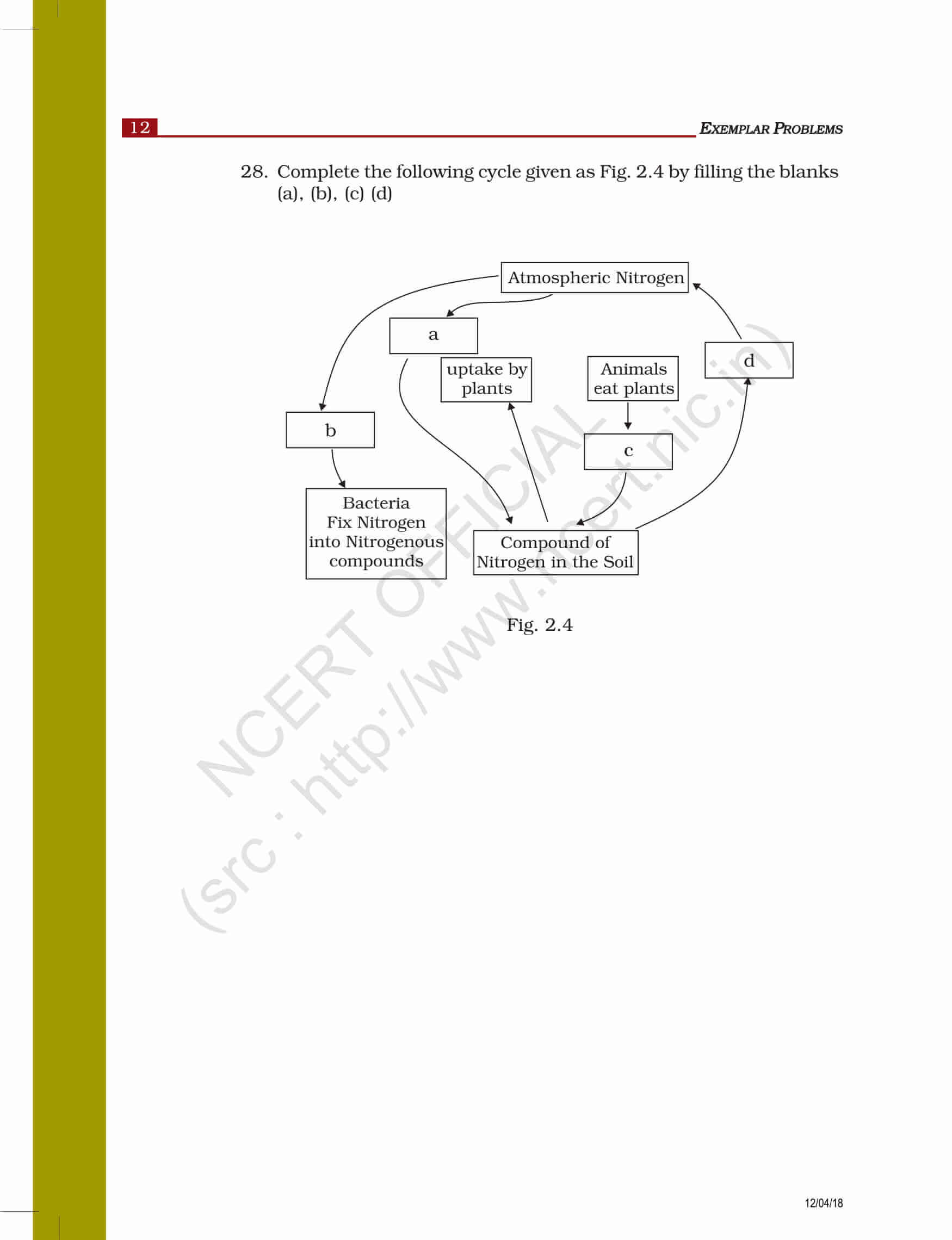 Importance of Class 8 Science Chapter 2 Microorganisms: Friend and Foe
The chapter microorganisms: friend and foe is about learning what microorganisms are and how they help us to survive. In this chapter, the students will learn about different types of microorganisms like the friendly microorganisms and harmful microorganisms. Visit the below download link to get the free PDF
Topics of NCERT Exemplar for Microorganisms Friend and Foe Class 8 NCERT Solutions
Microorganisms
Habitats of Microorganisms
Microorganisms and us
Harmful microorganisms
Food preservation
Nitrogen fixation
Nitrogen cycle
BYJU'S provide premier study materials, notes, Sample papers, important questions, Mock tests, textbooks, worksheets and NCERT solutions for all the chapter of all the subjects of class 8. Keep Visiting BYJU'S for an effective learning experience.
Also Read