NCERT Exemplar solutions for Class 8 Science Chapter 5 Coal and Petroleum is a critical study resource required by class 8 students. This NCERT exemplar will boost your class 8 and competitive examination preparation. After studying exemplar solution students will be able to comprehend with the concepts involved in CBSE class 8 chapter 5.
These exemplar solutions provide you with comprehensive answers to the questions given in the textbook. Here you can get answers to questions on some important concepts such as explaining the process of formation of petroleum, importance of coal and petroleum and so on.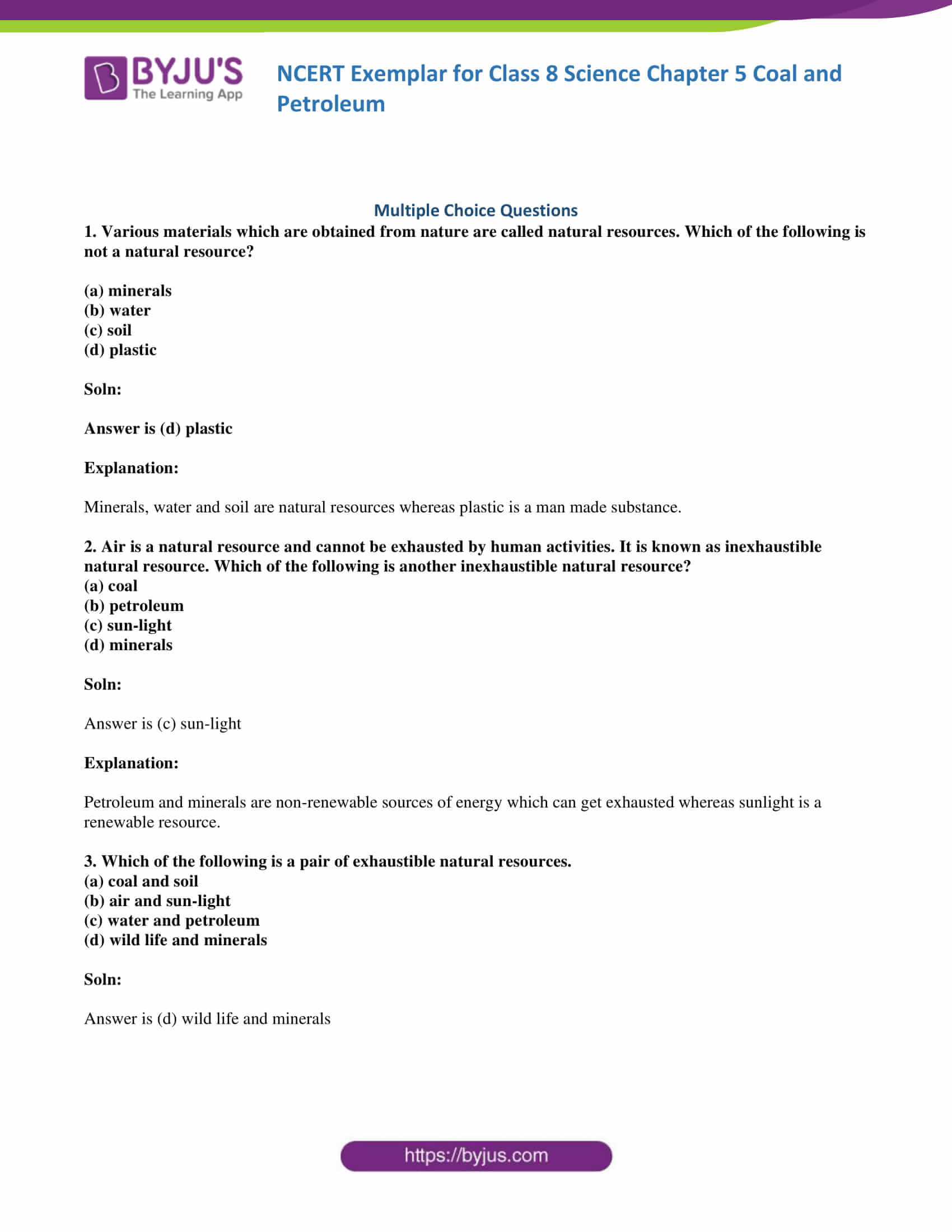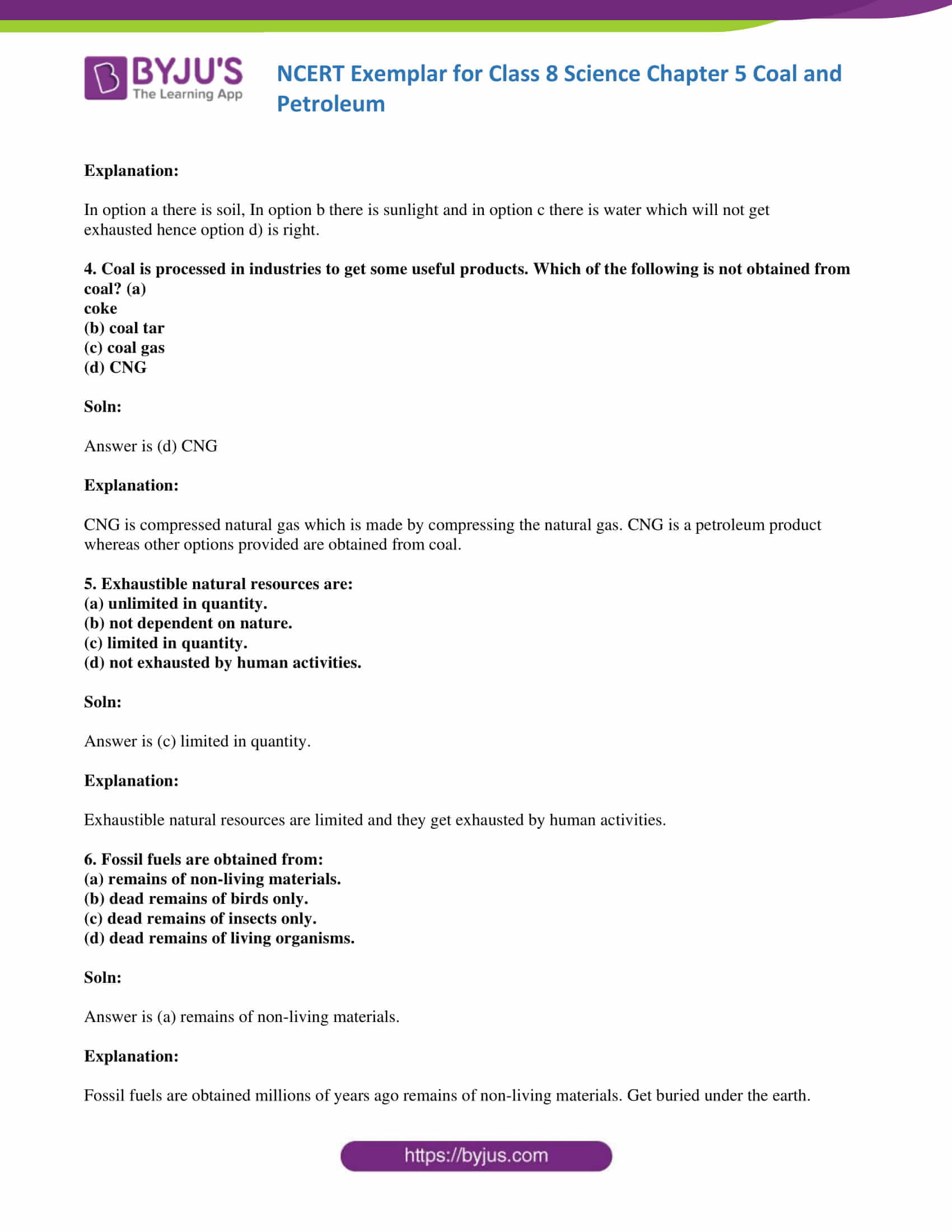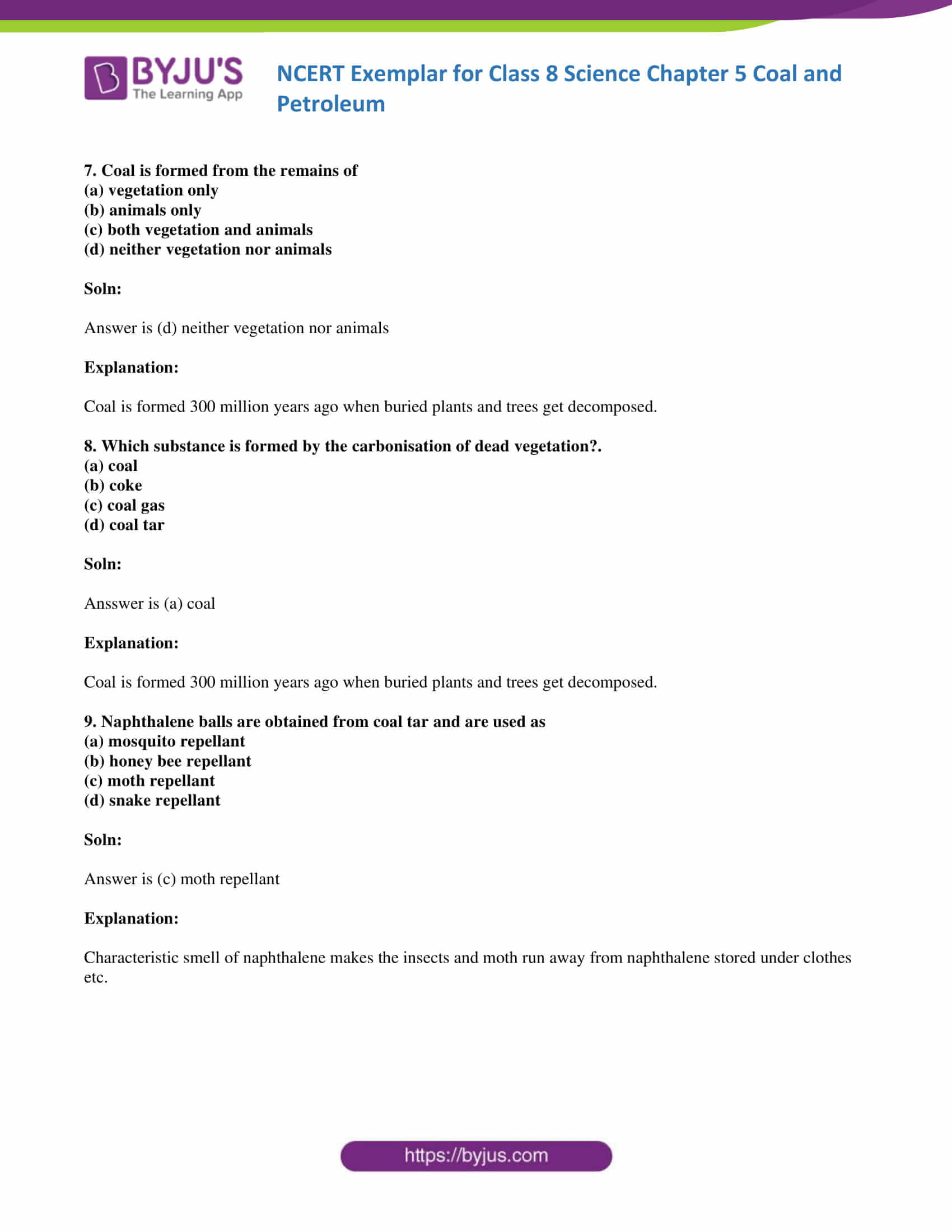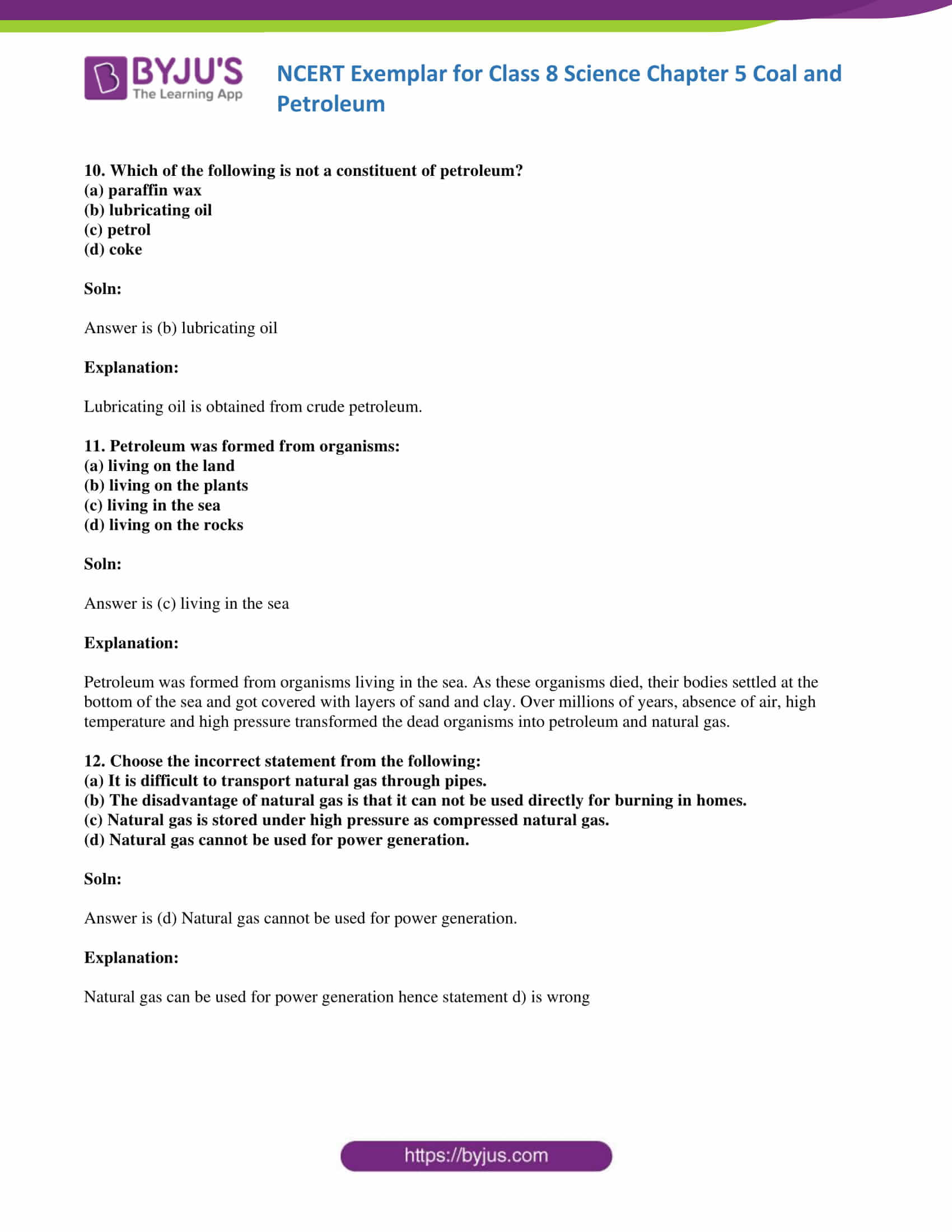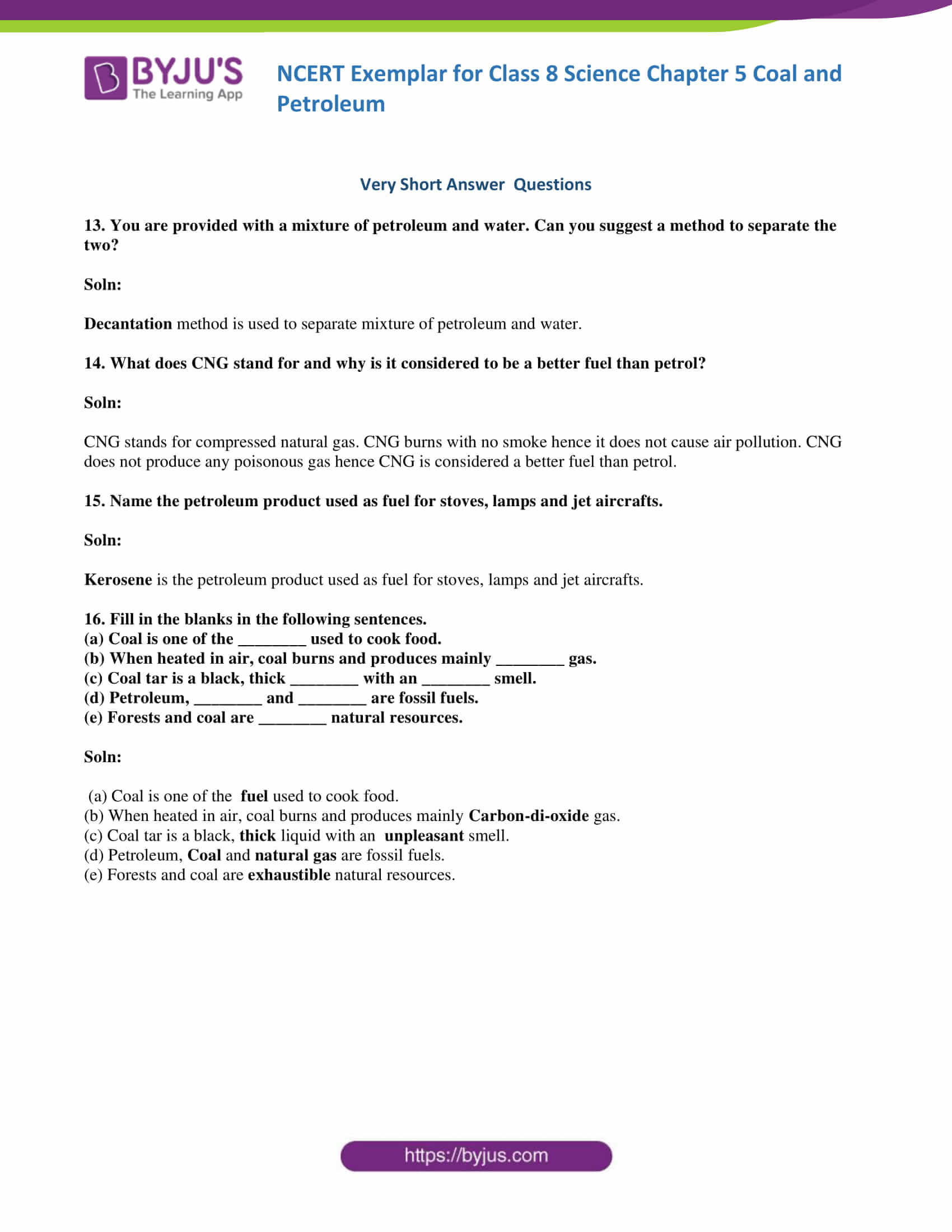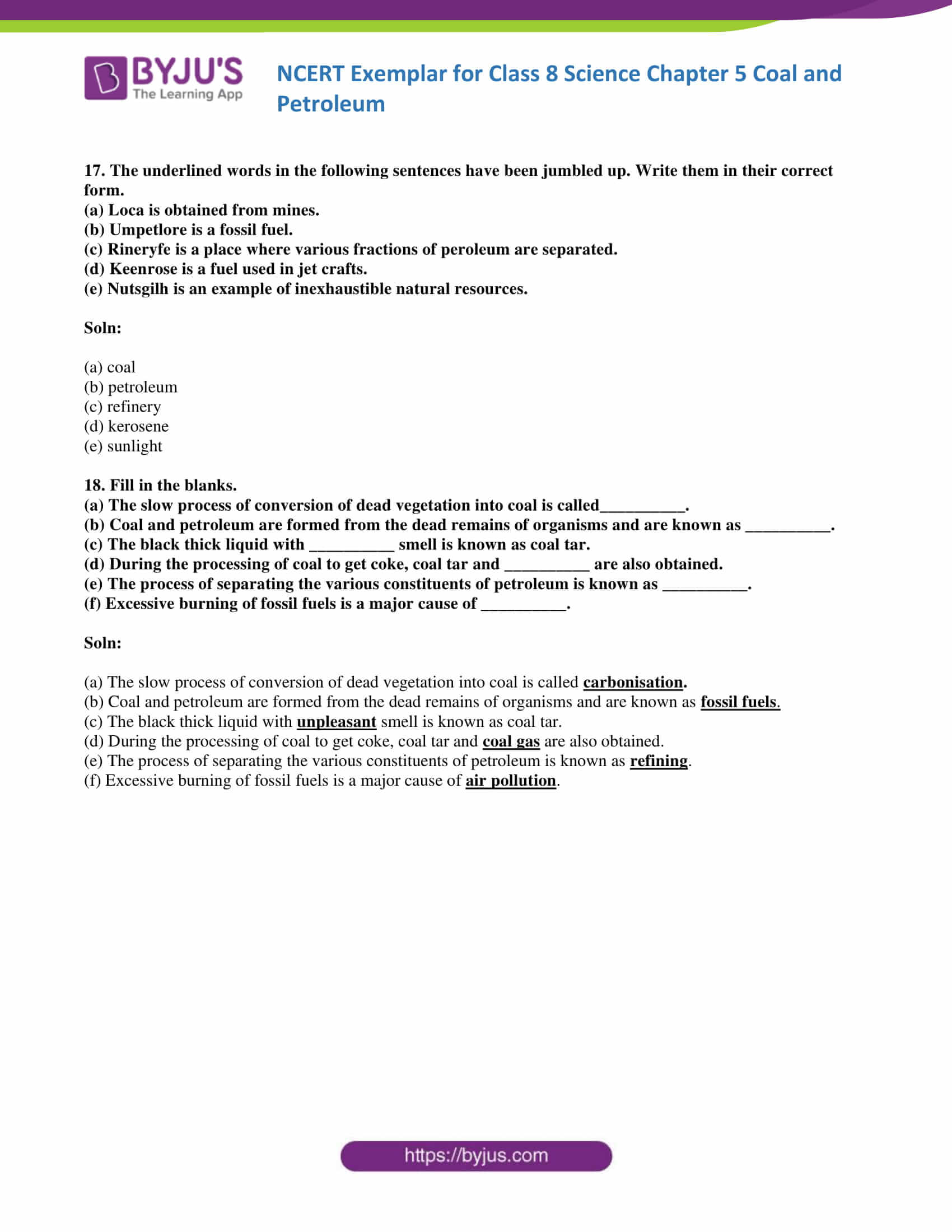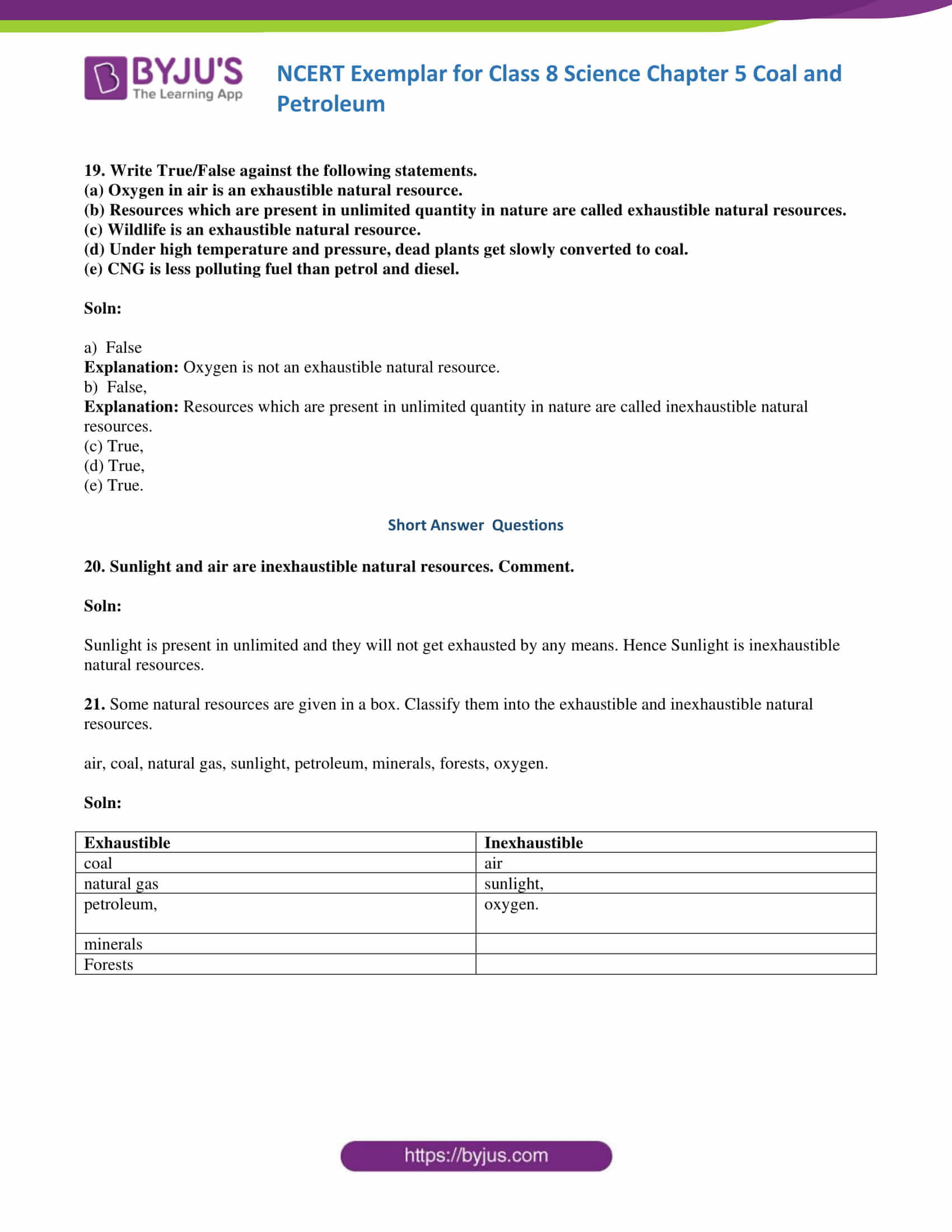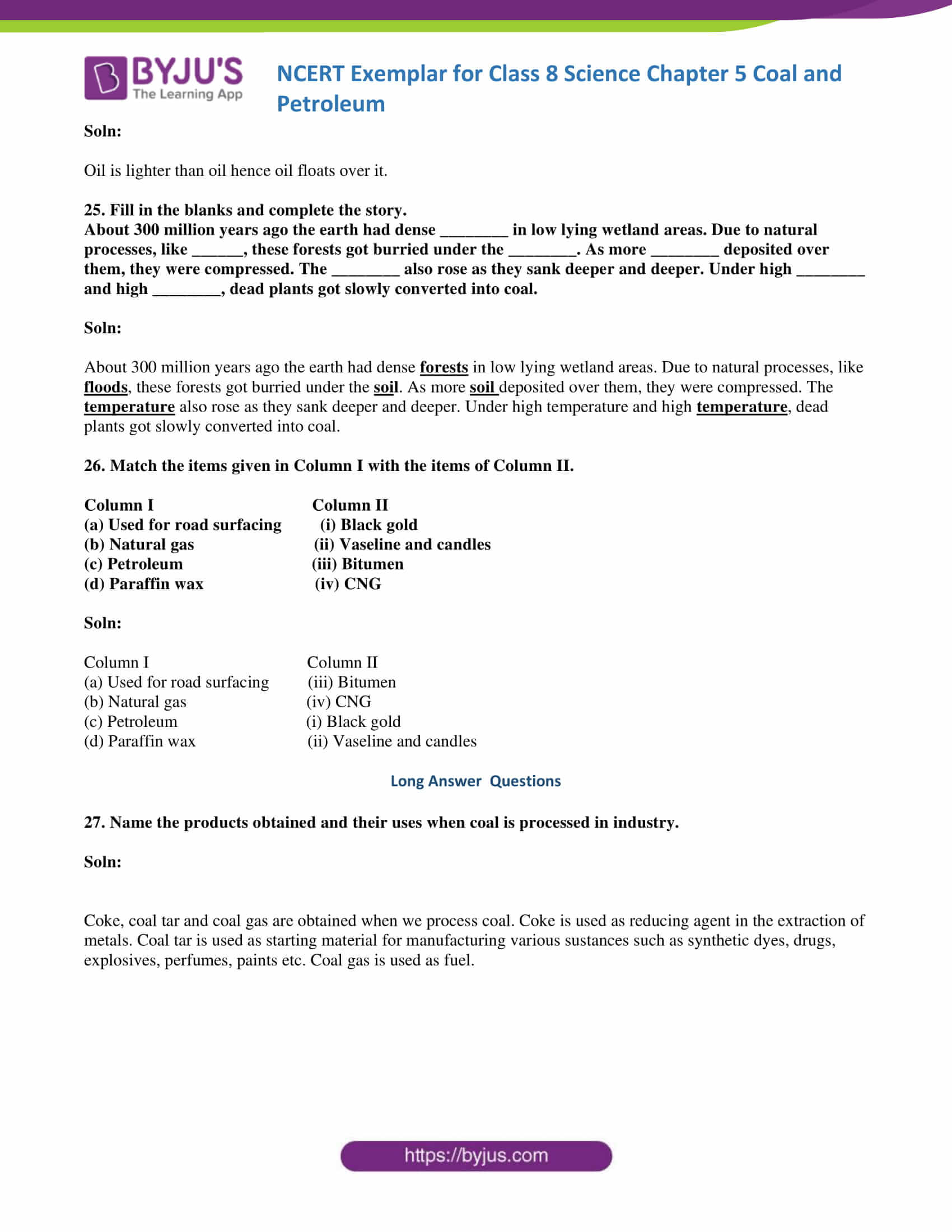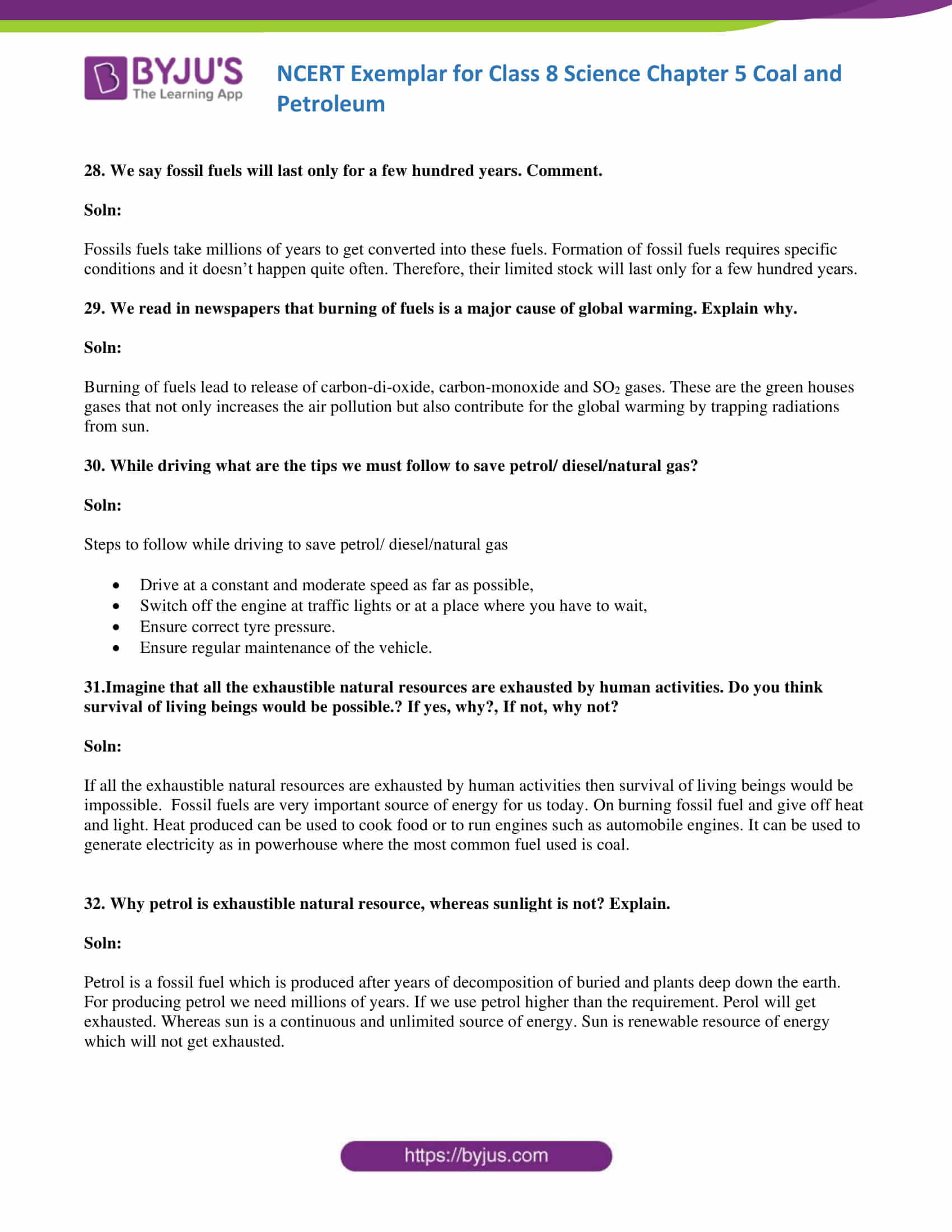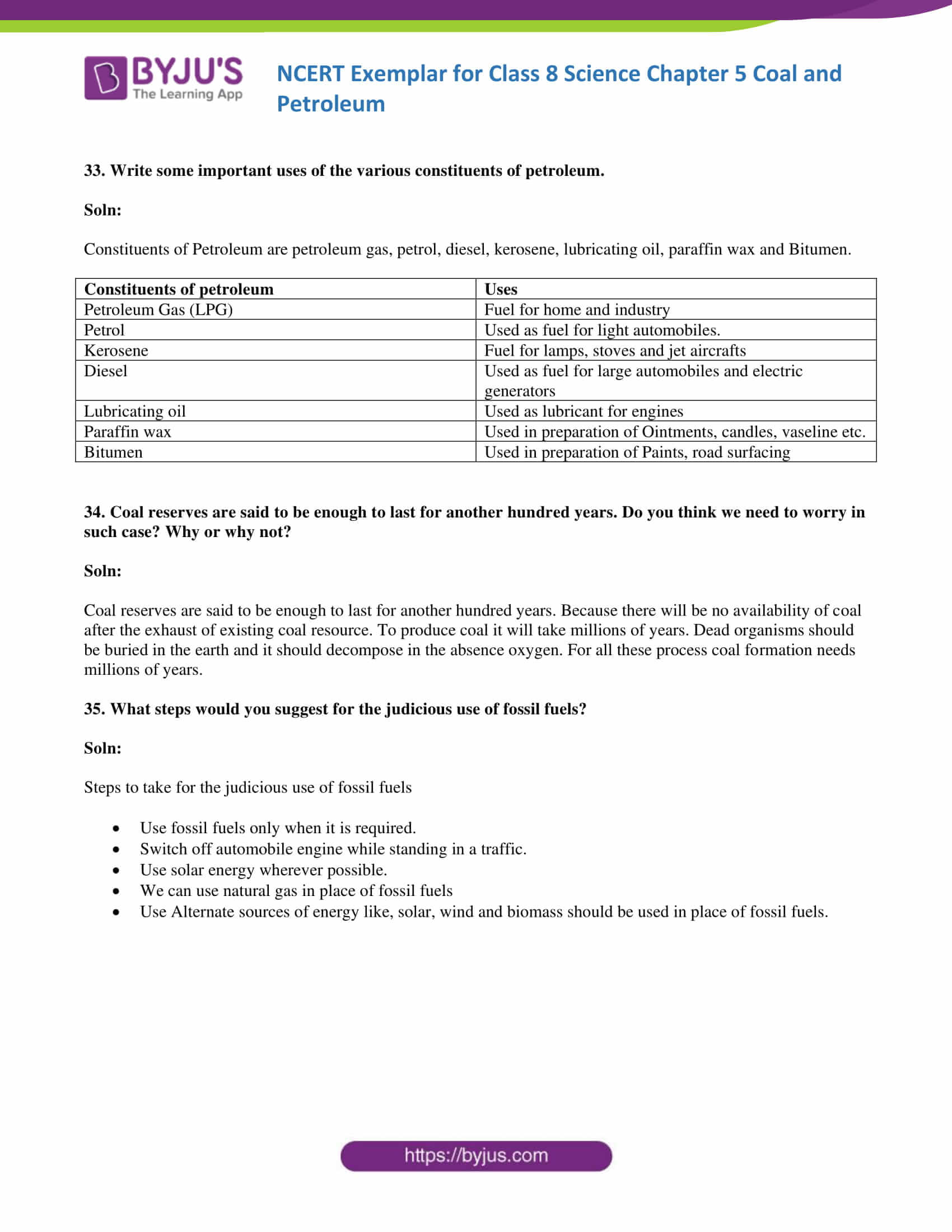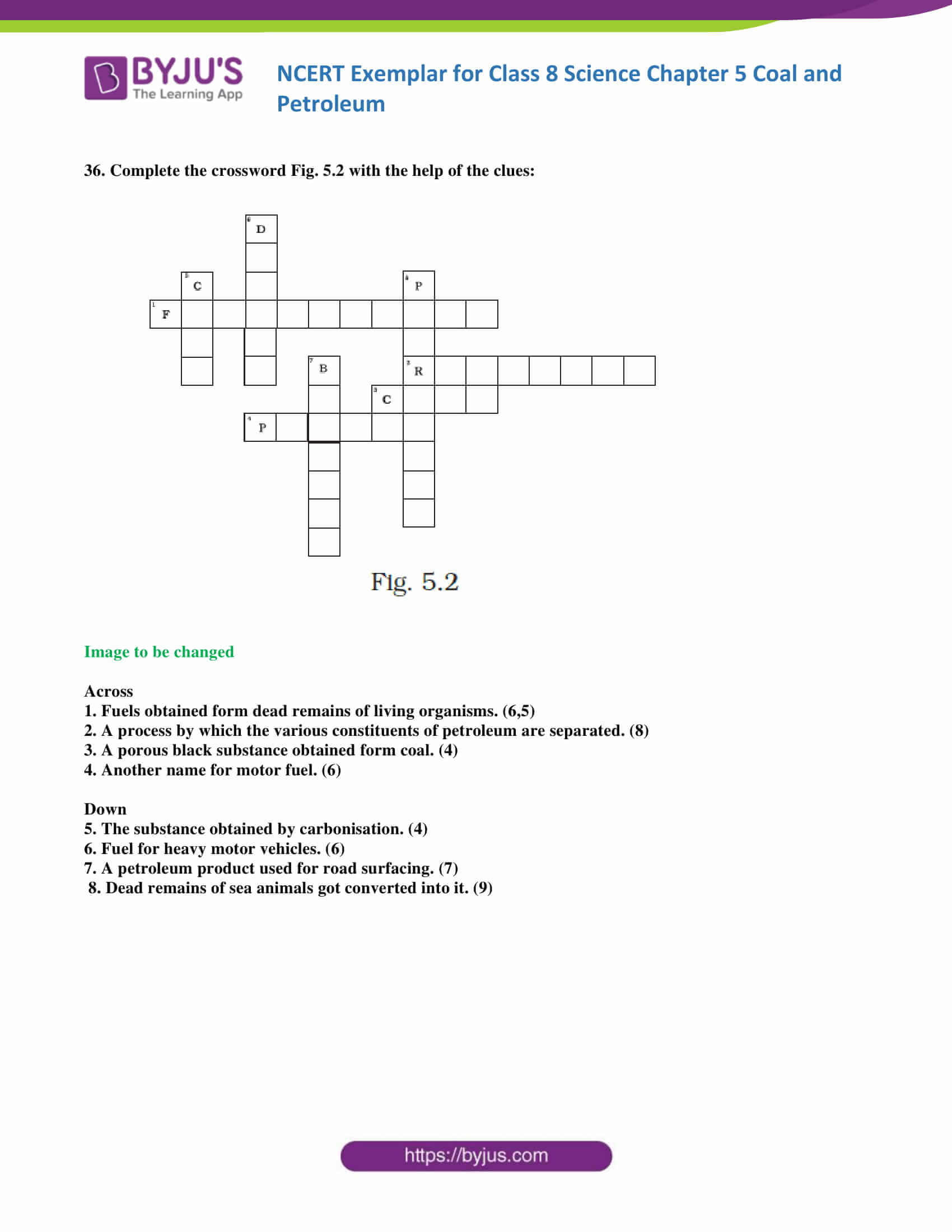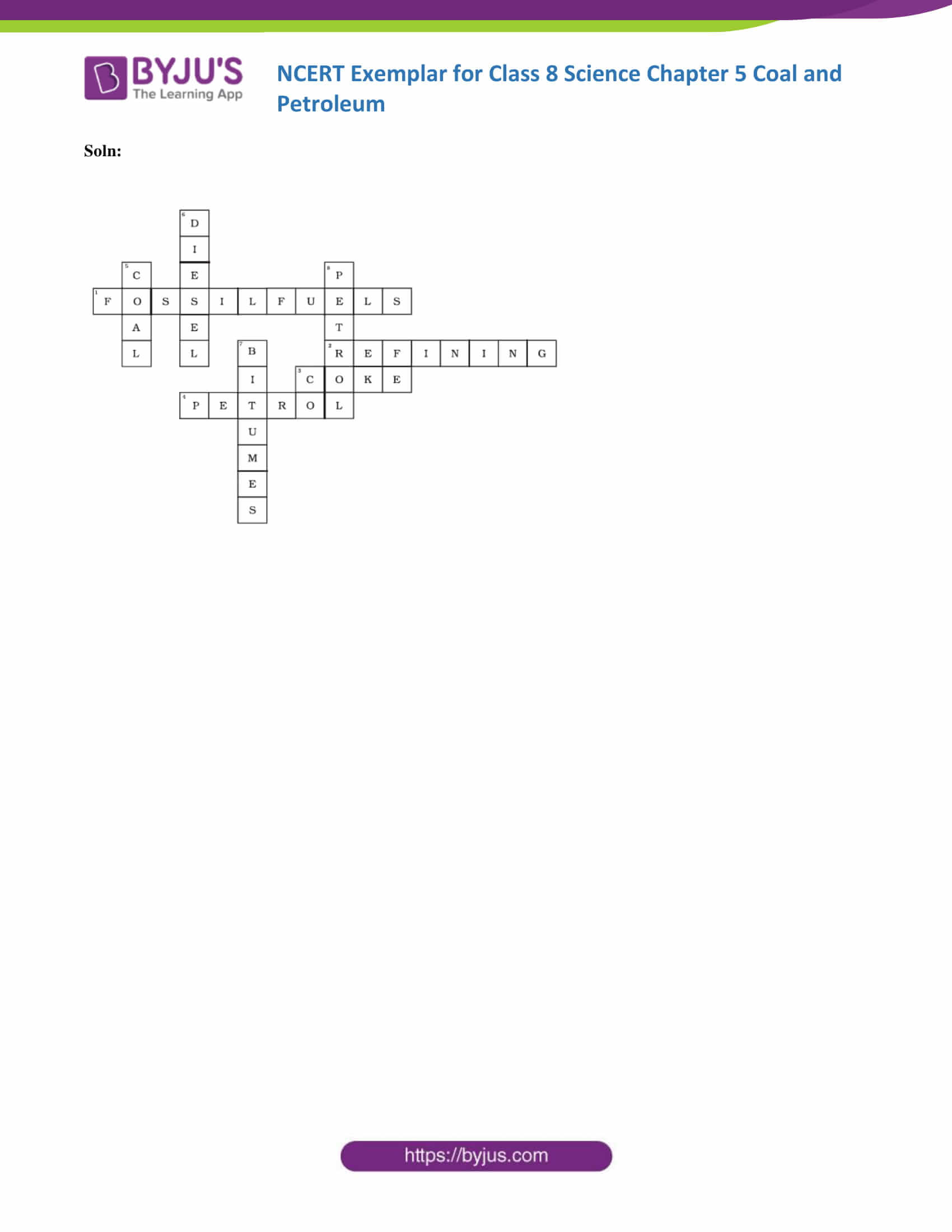 4 subunits of NCERT Exemplar for Class 8 Chapter 5 Coal and Petroleum
Coal – Story of coal – coke – coal tar – coal gas
Petroleum – refining of petroleum – – definition of petroleum
Natural gas
Some natural resources are limited
List of important keywords to pay attention
Coal
Coal gas
Coal tar
Coke
Fossil fuel
Natural gas
Petroleum
Petroleum refinery
Apart from these Exemplar solutions, BYJU's host some of the best subject experts who can guide the students to learn chemistry in a more simplified and conceptual manner. In order to help students be successful in their education journey, BYJU's tracks all the progress of the student by providing regular feedback after the periodic assessments. And in cases where students face difficulty while going through the NCERT class 8science exemplar solutions, they can contact our responsive support team to clear all their doubts.
To get all the benefits we provide register with BYJU'S website or download BYJU'S Learning App for a comprehensive learning experience.
Also Read