NCERT Exemplar for Class 8 Science Chapter 11 Force and Pressure add analytical thinking and problem-solving ability on the topics provided in CBSE class 8 chapter 11.BY Studying this Exemplar thoroughly skill of students and test their comprehension is tested. This will help them determine their strengths and weaknesses.
Exemplar problems provided here are not meant to provide you merely with question bank for examinations but are primarily meant to improve the quality of teaching/learning process in schools. Solving Exemplar will help you solve different kinds of questions and numerical which are very important from the point of examinations.
Force and pressure are one of the most important chapters of CBSE class 8 science. In this chapter, the students will learn about the basic concepts of force and pressure. To understand the concepts of force and pressure and to score good marks in the exam students must understand the basics of the chapter and solve the important questions. To help students we have provided the NCERT exemplar for class 8 science chapter 11 force and pressure.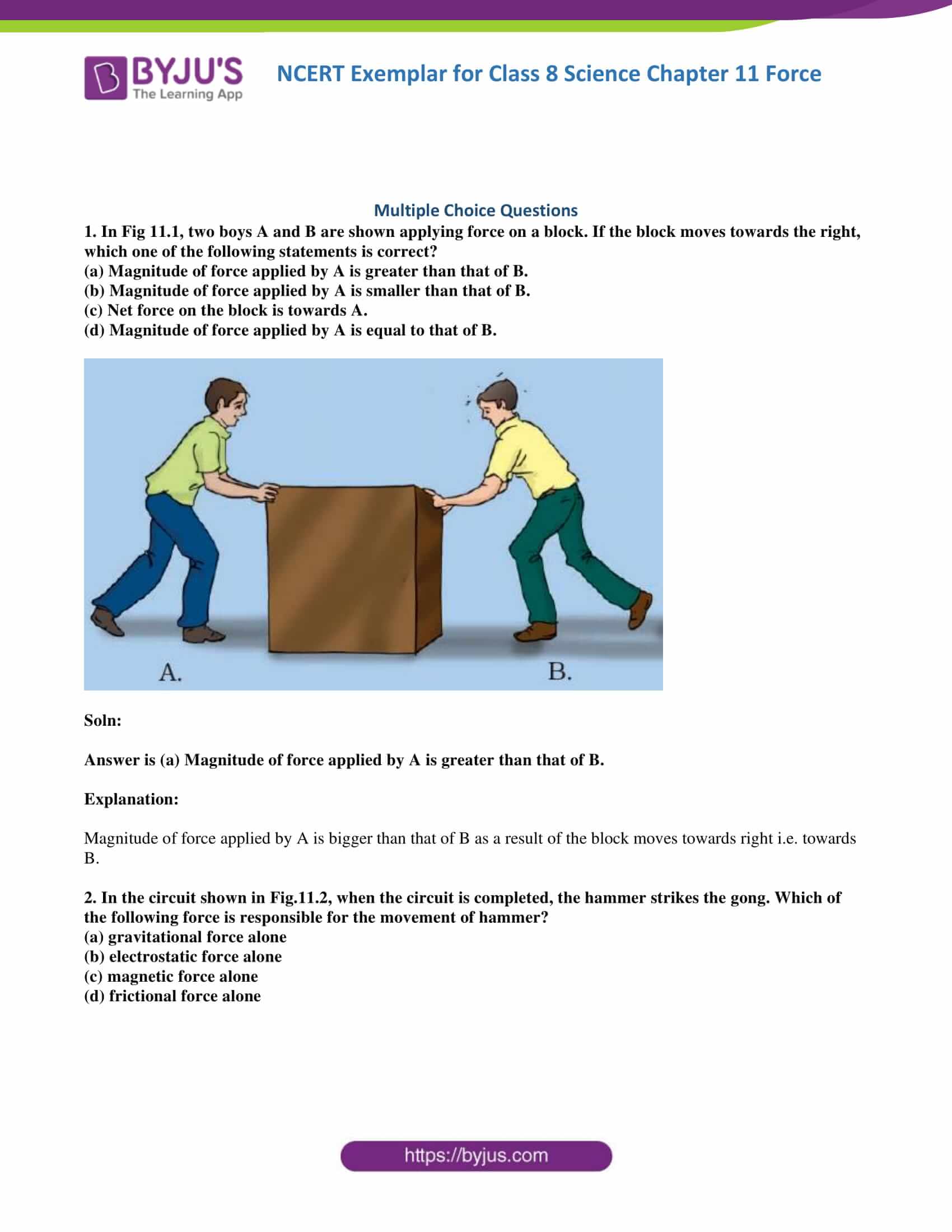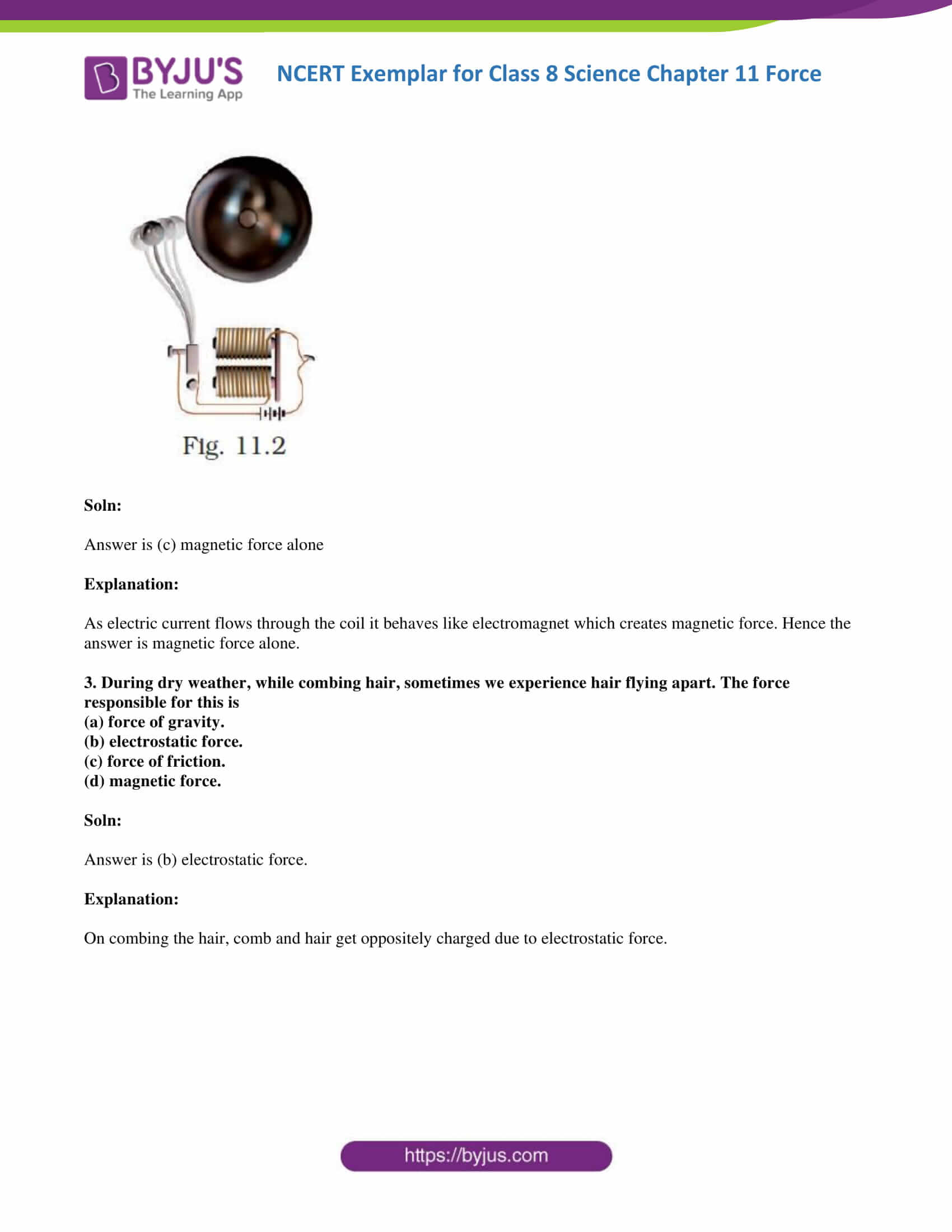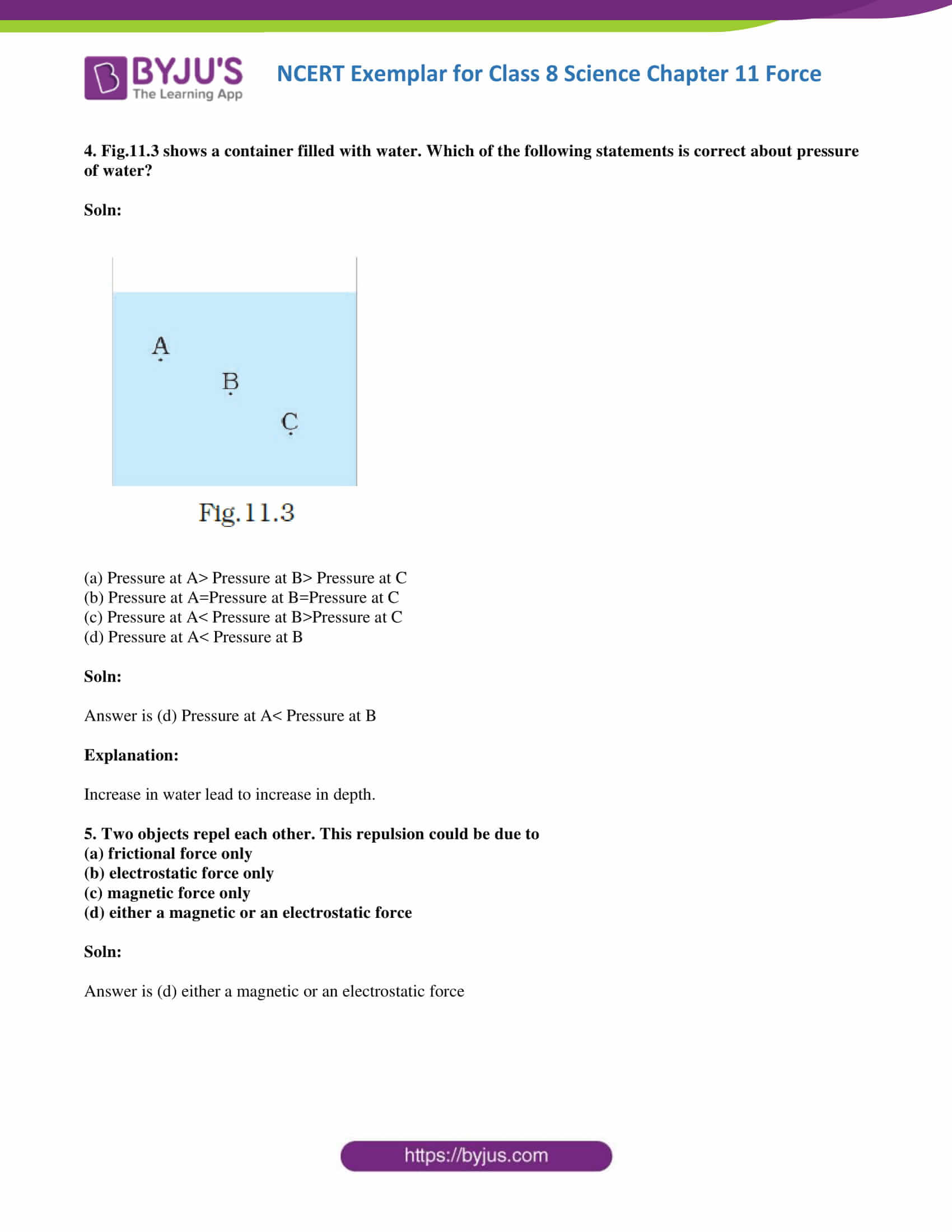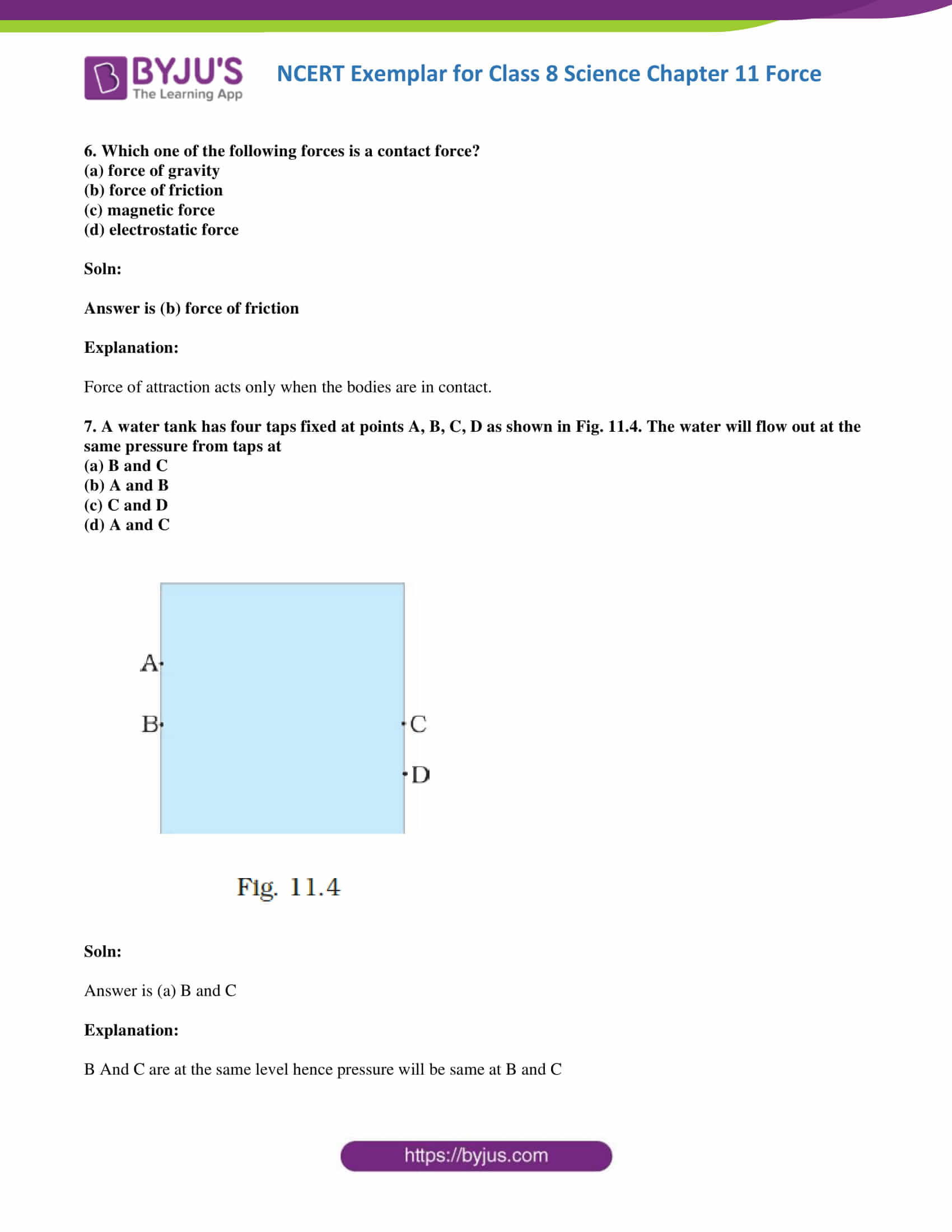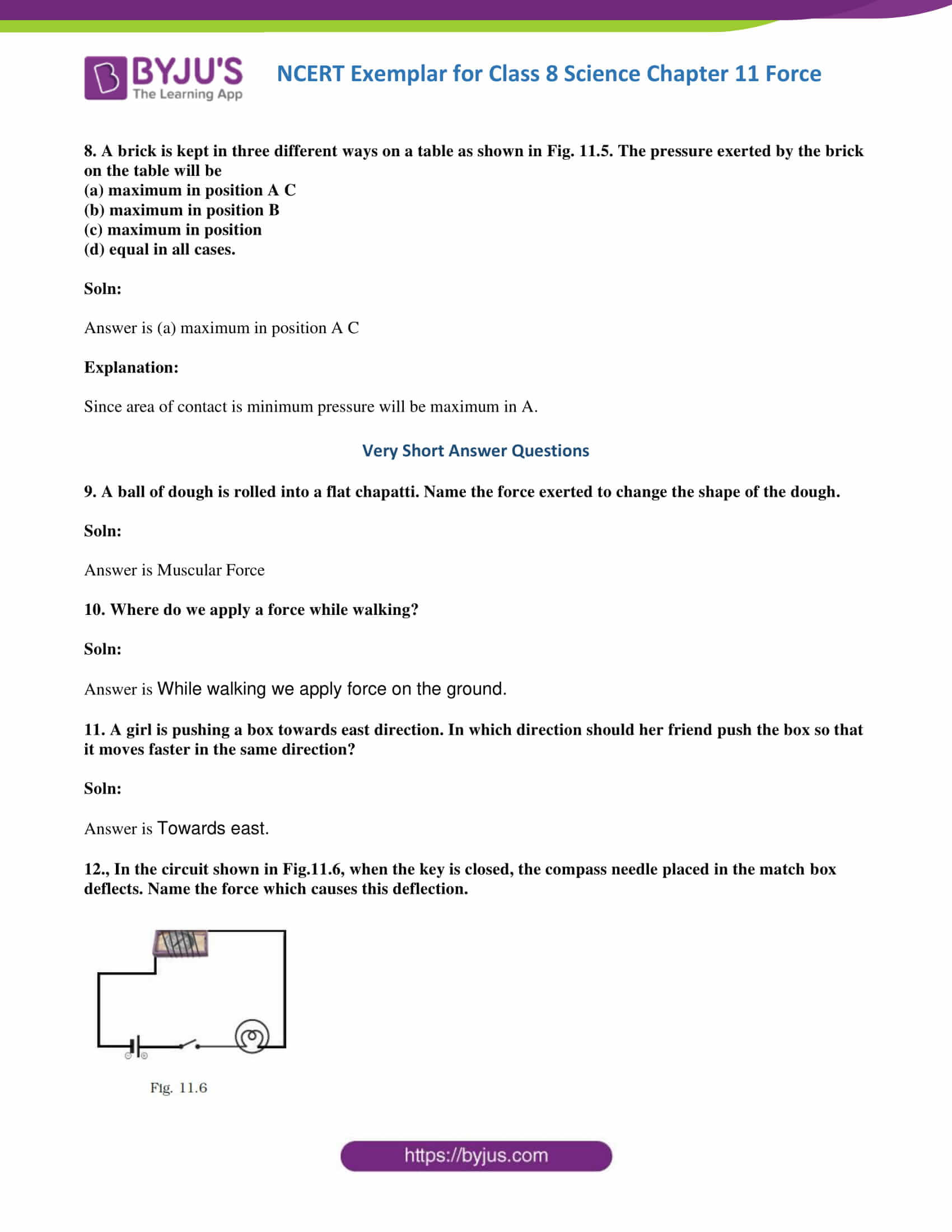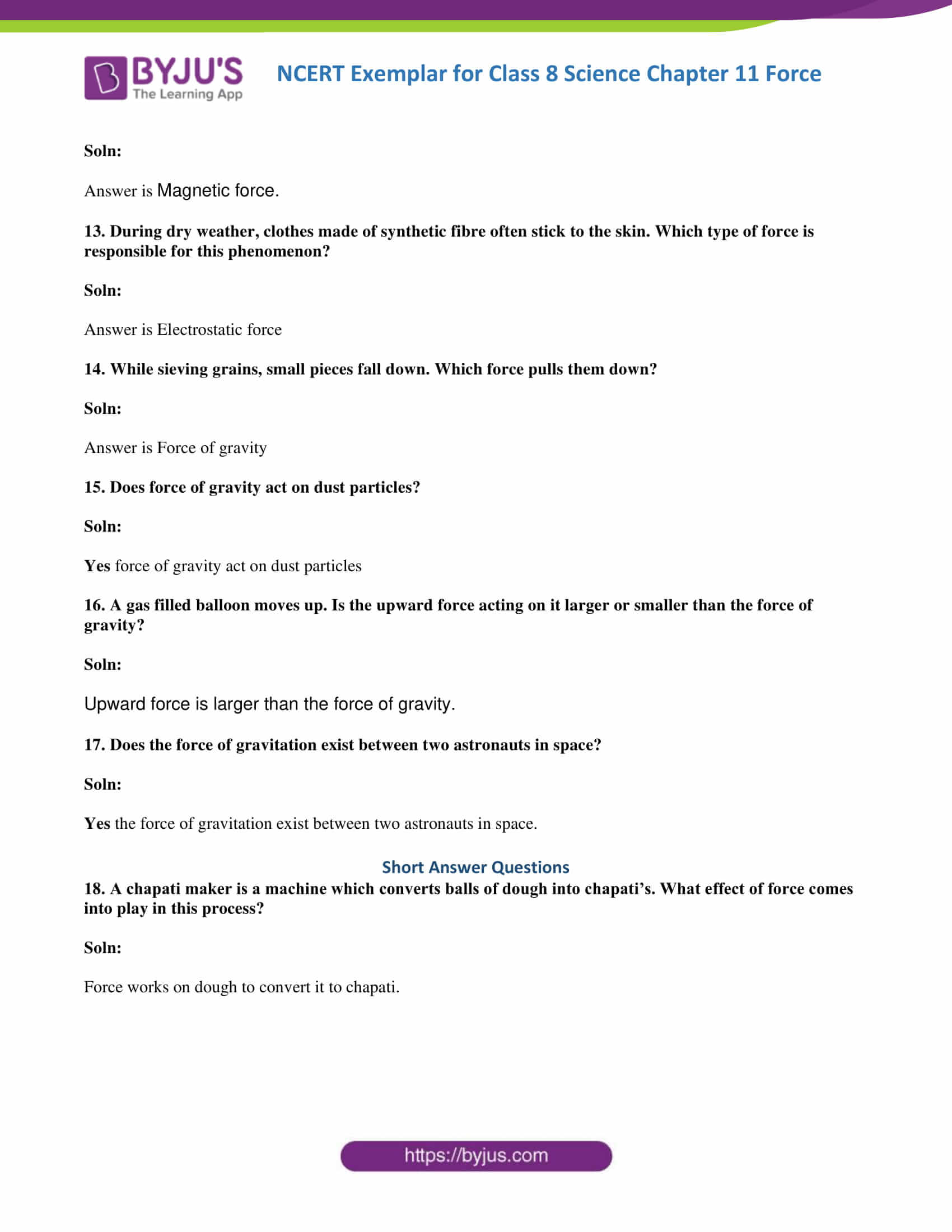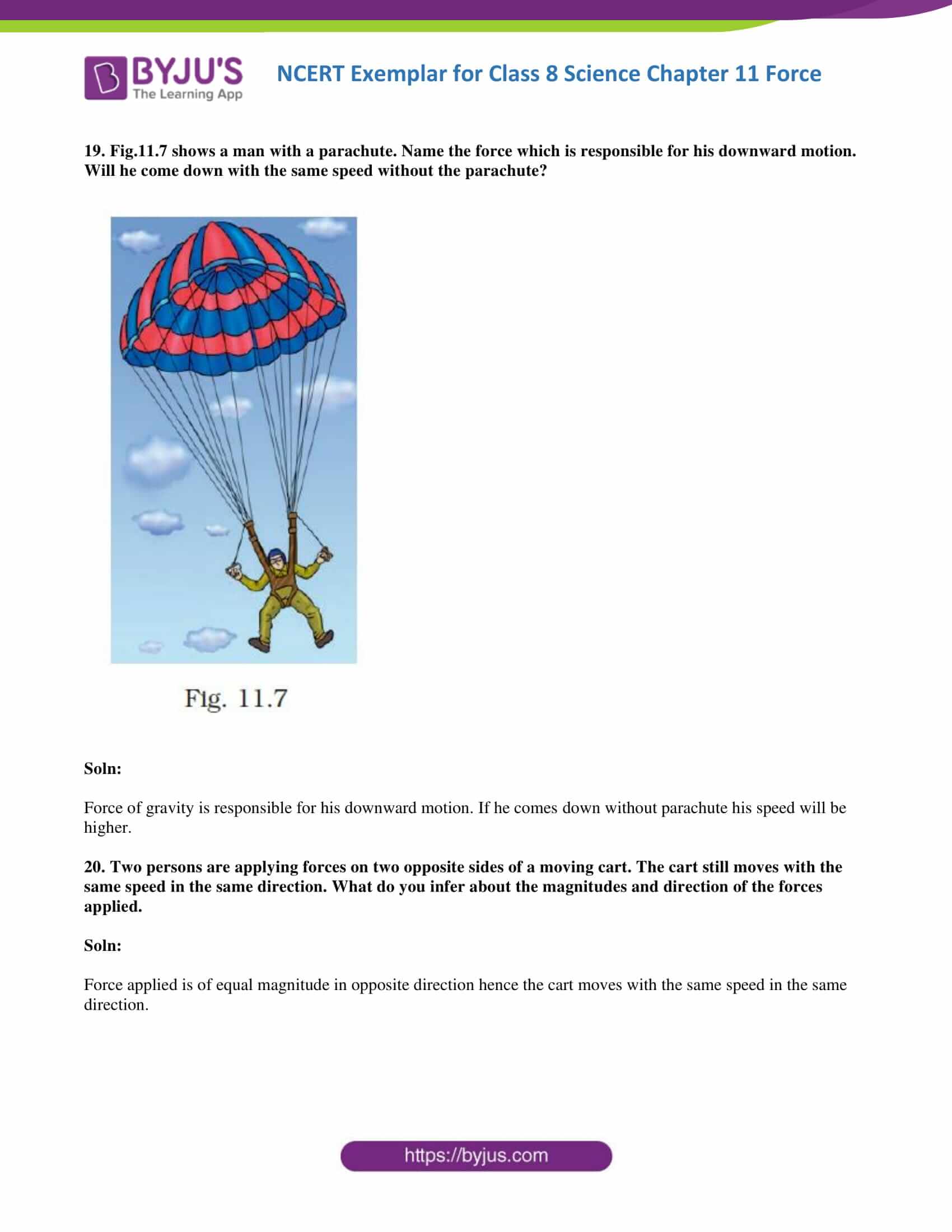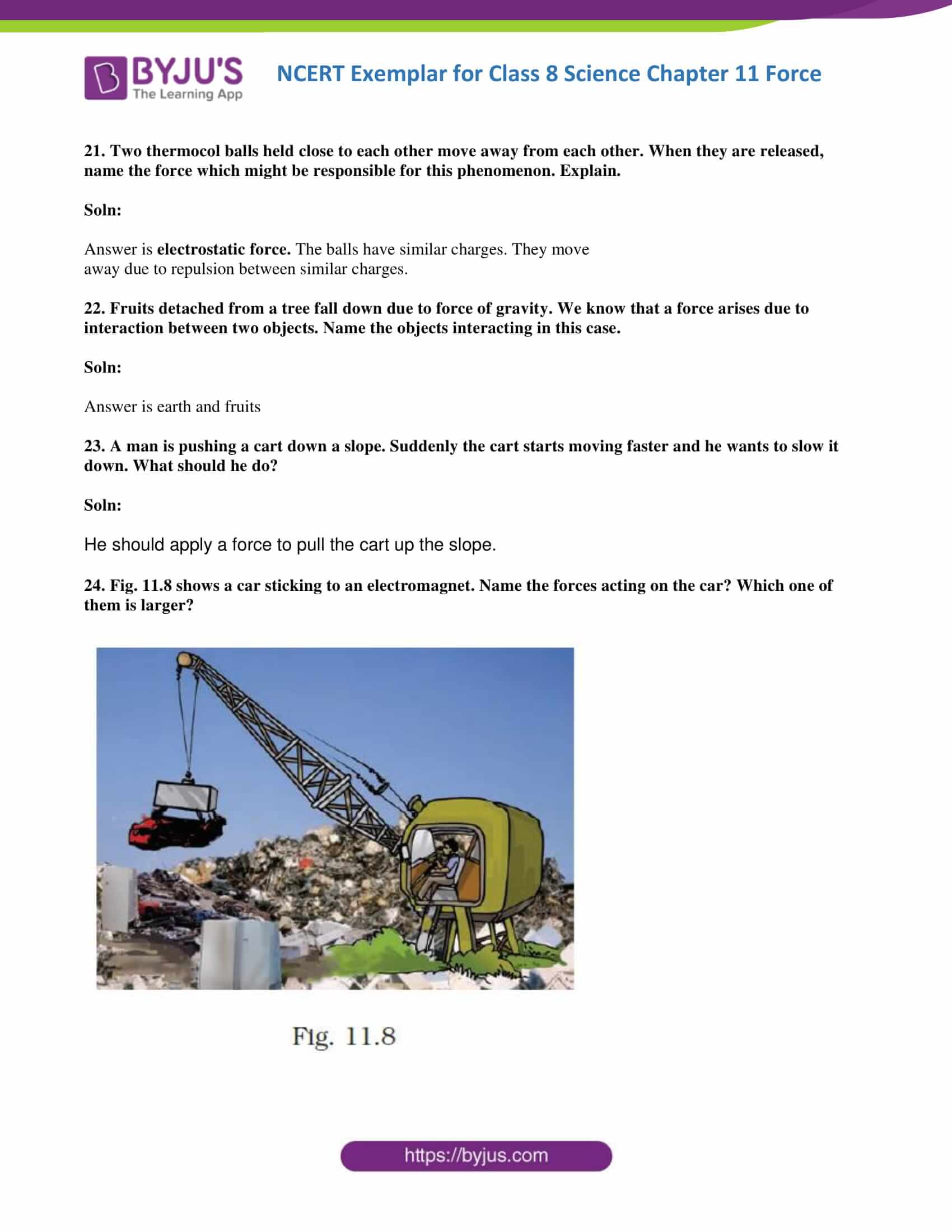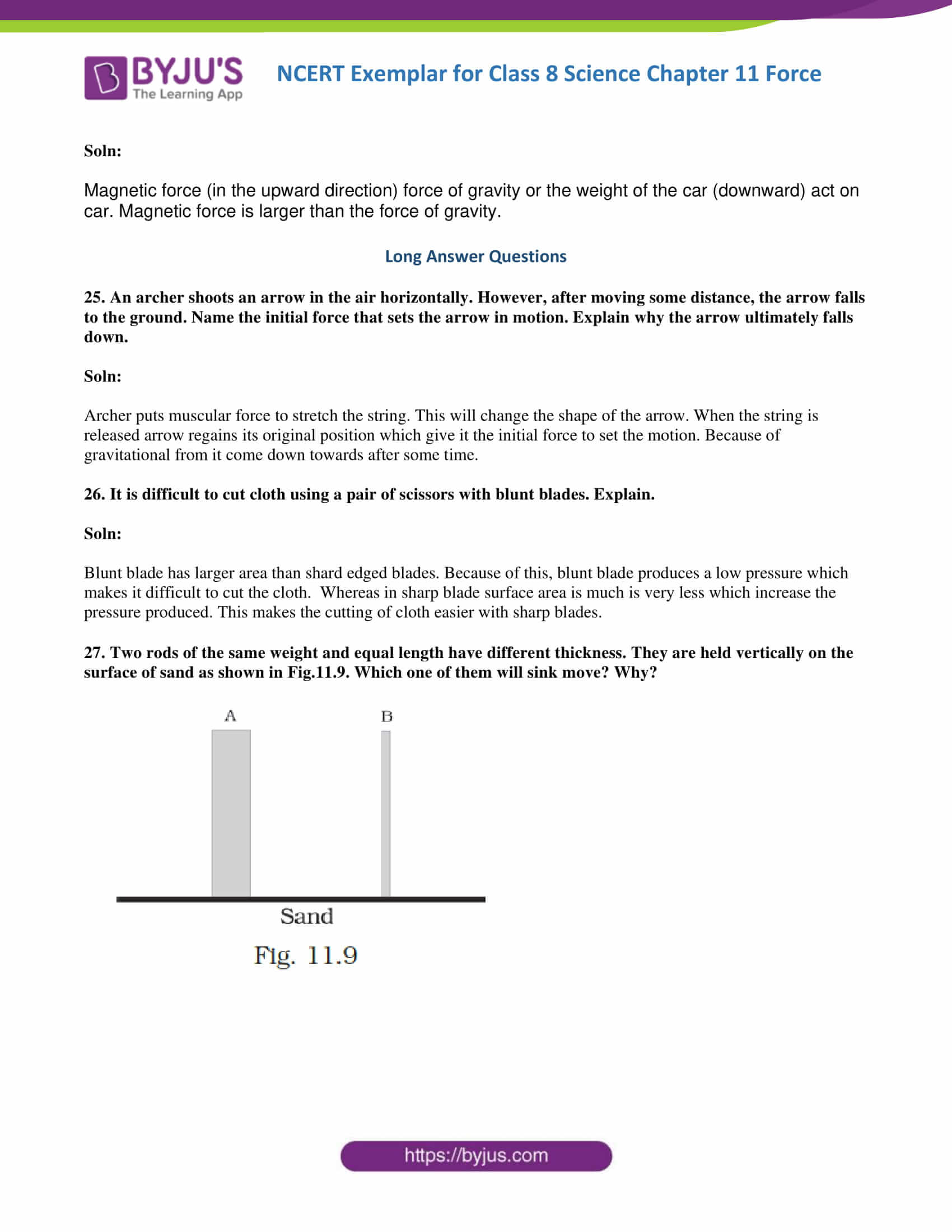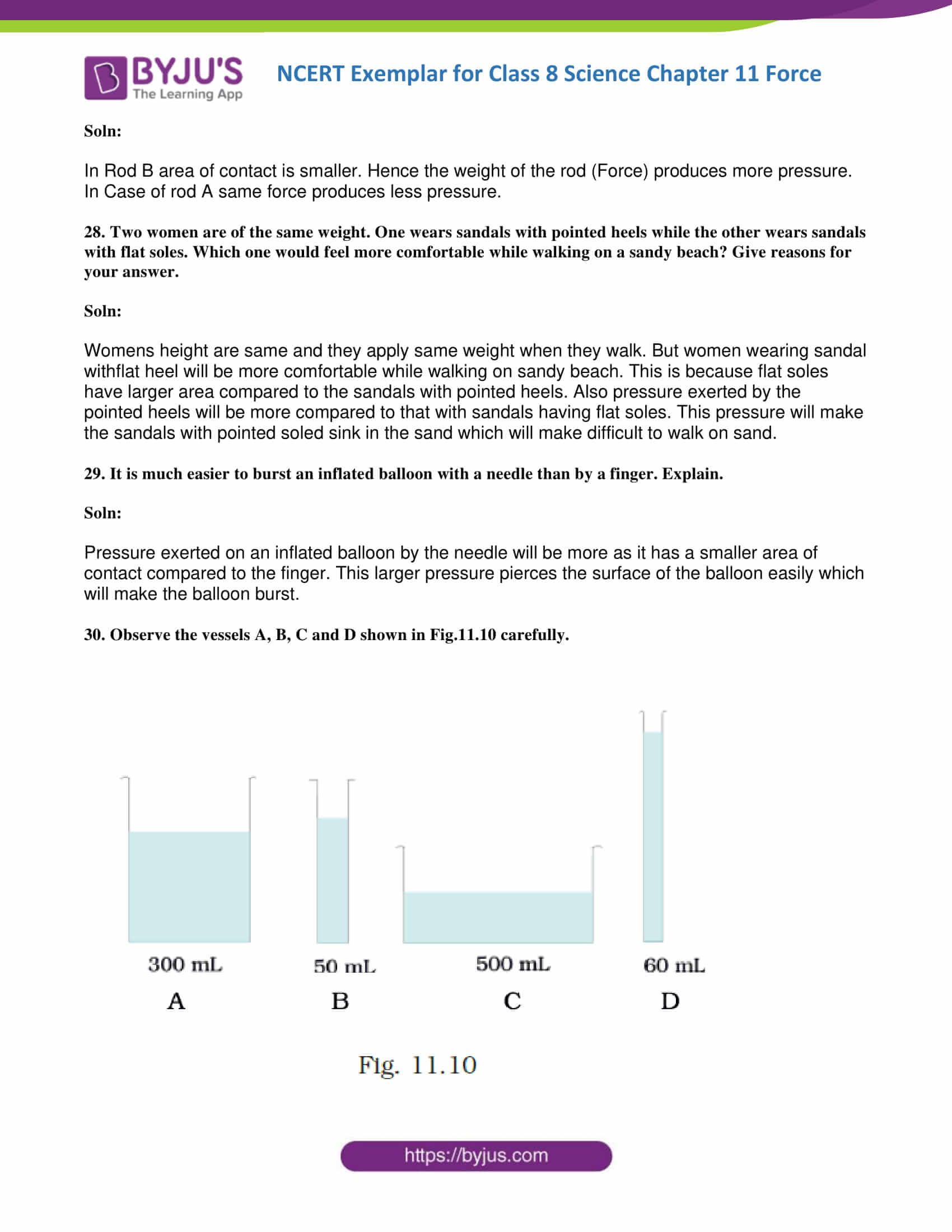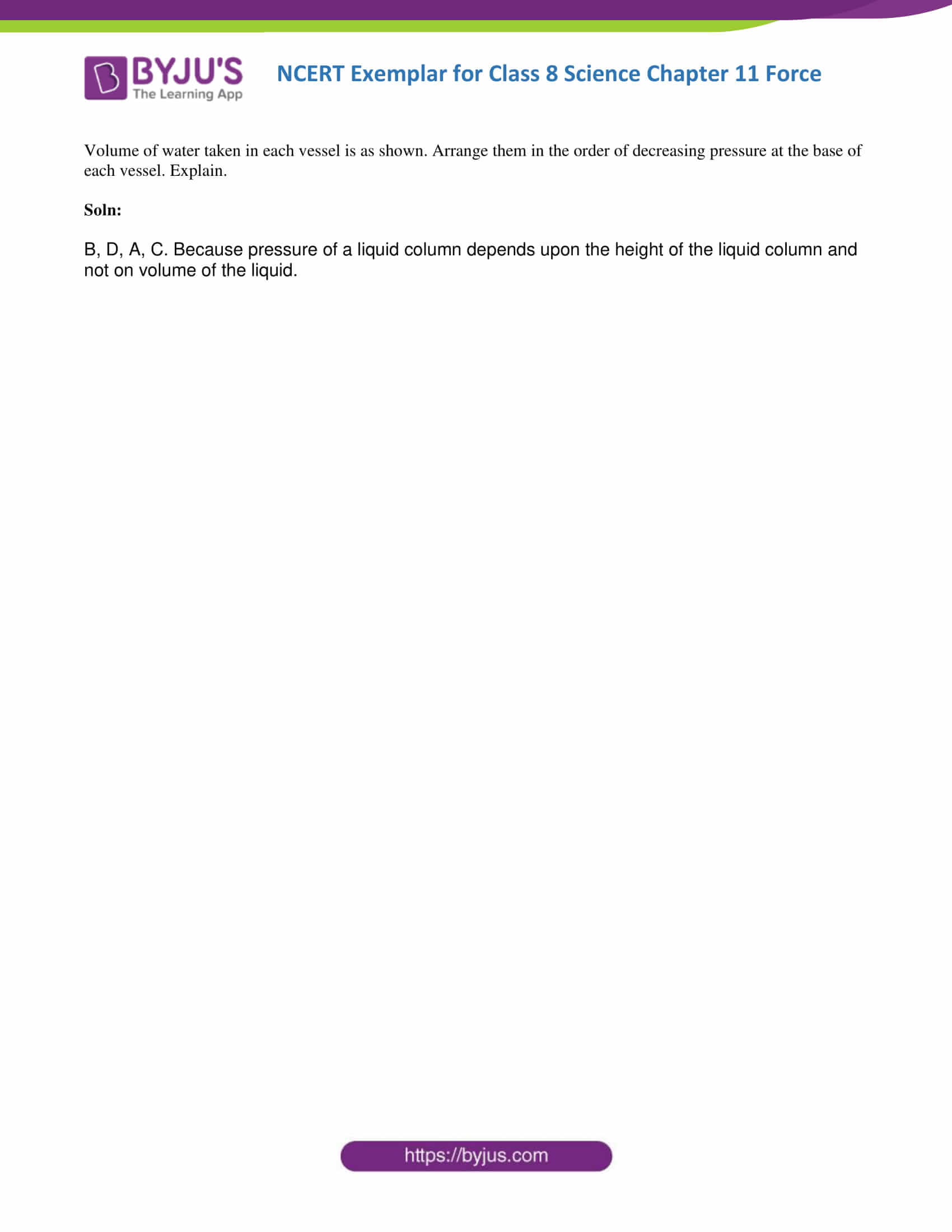 Subtopics of CBSE syllabus (2018-19) class 8 science chapter 11 force and pressure
Force – A Push or Pull
Forces are due to an Interaction
Exploring Forces
A Force can Change the State of Motion
Force can Change the Shape of an Object
Contact Forces
Non-Contact Forces
Pressure
Pressure Exerted by Liquids and Gases
Atmospheric Pressure.
BYJU'S presents outstanding NCERT Solutions, study materials, Sample papers, previous year question papers, Videos and animation for a thorough understanding and to memorise the topic for a longer period. To get access to all the study materials we provide logon to BYJU'S website or download BYJU'S Learning App.
Also Read