NCERT Exemplar solution for Class 8 Science Chapter 14 Chemical Effects of Electric Current provided here presents you with the answers to the questions provided in NCERT Exemplar. By getting thorough with this solution you will get the knowledge about different kinds of questions that can be asked in class 8 examinations.
This page has answers to 7 multiple choice questions, 4 very short answer questions, 6 short answer questions, 7 long answer questions. It is very important for the students to study NCERT Exemplar solution to score good marks in class 8 examination.
In this chapter, the students will learn how different chemicals react when an electric current passes through it. After reading this chapter the students will know which chemicals are good conductors of electricity and which one is a poor conductor of electricity. To master the concepts of this chapter students are advised to solve NCERT exemplar for class 8 chapter 14 chemical effects of electric current. To help students we have provided the NCERT exemplar questions below.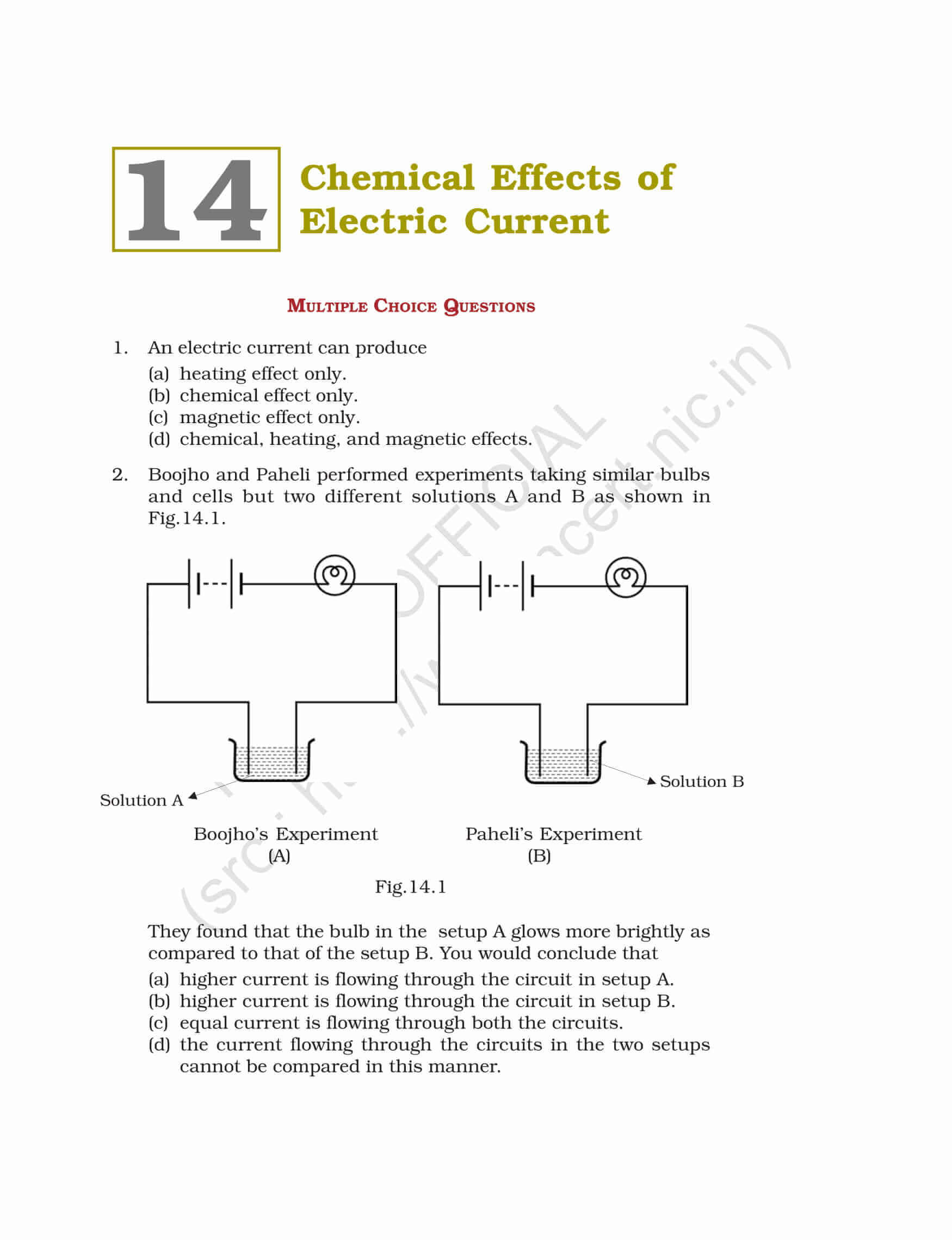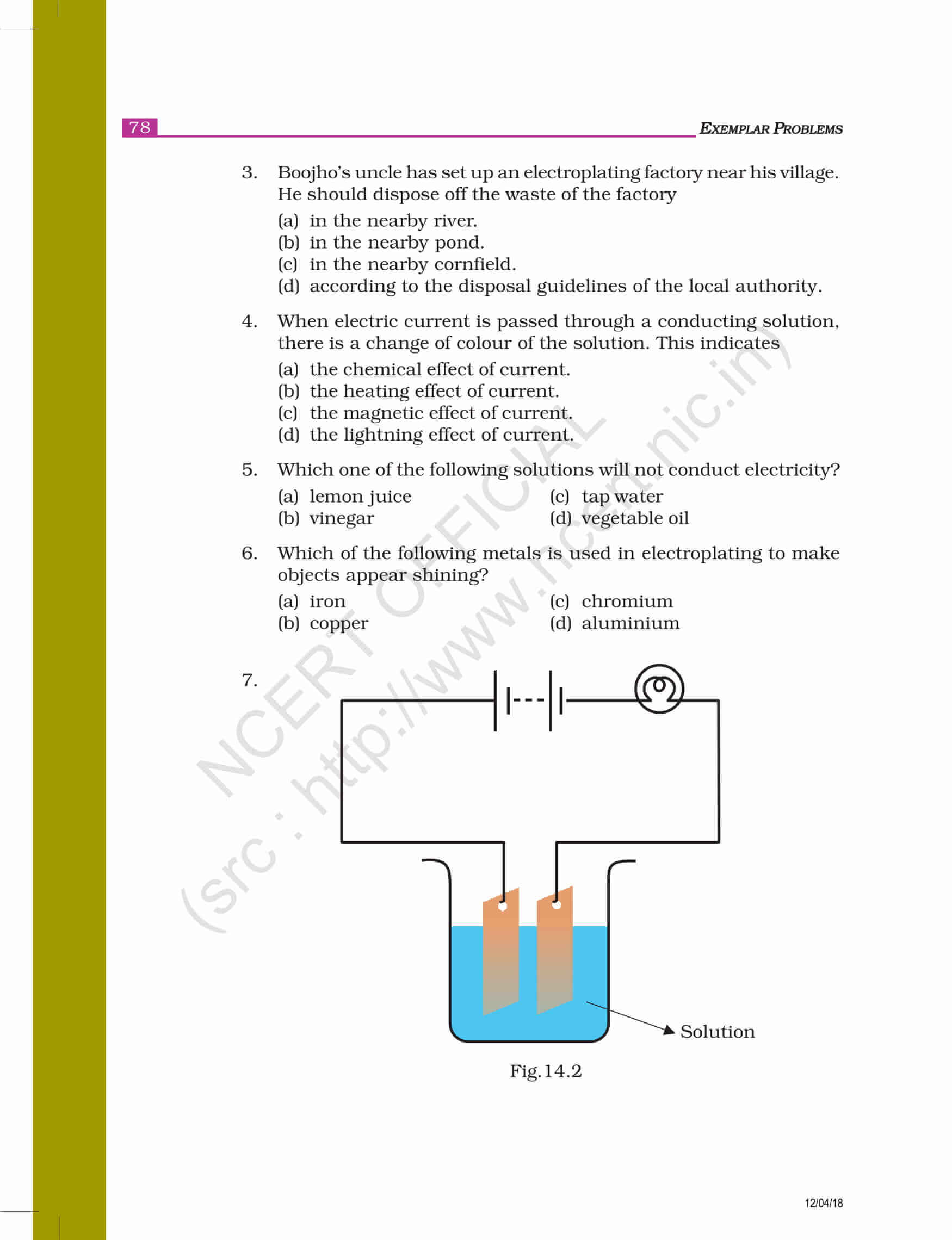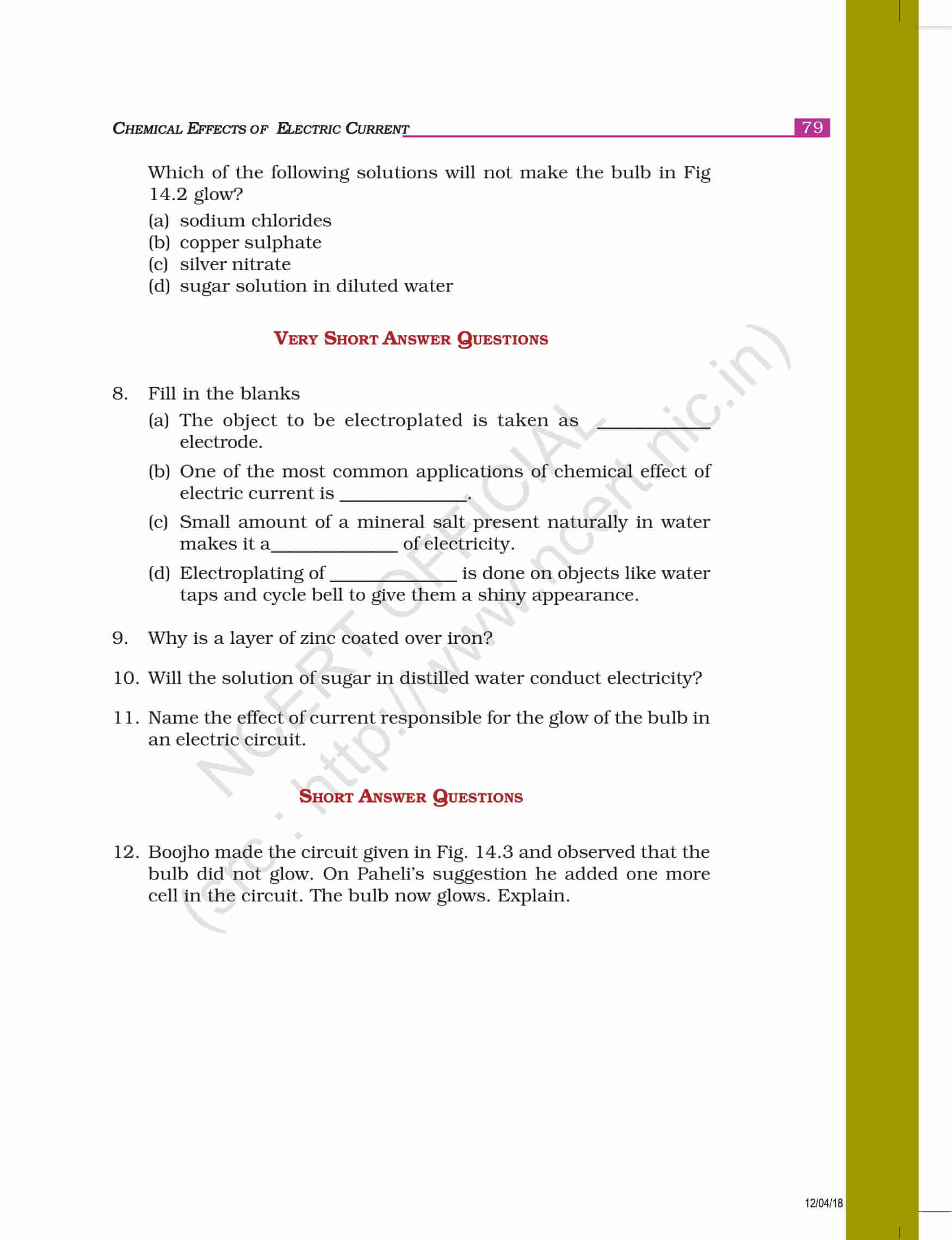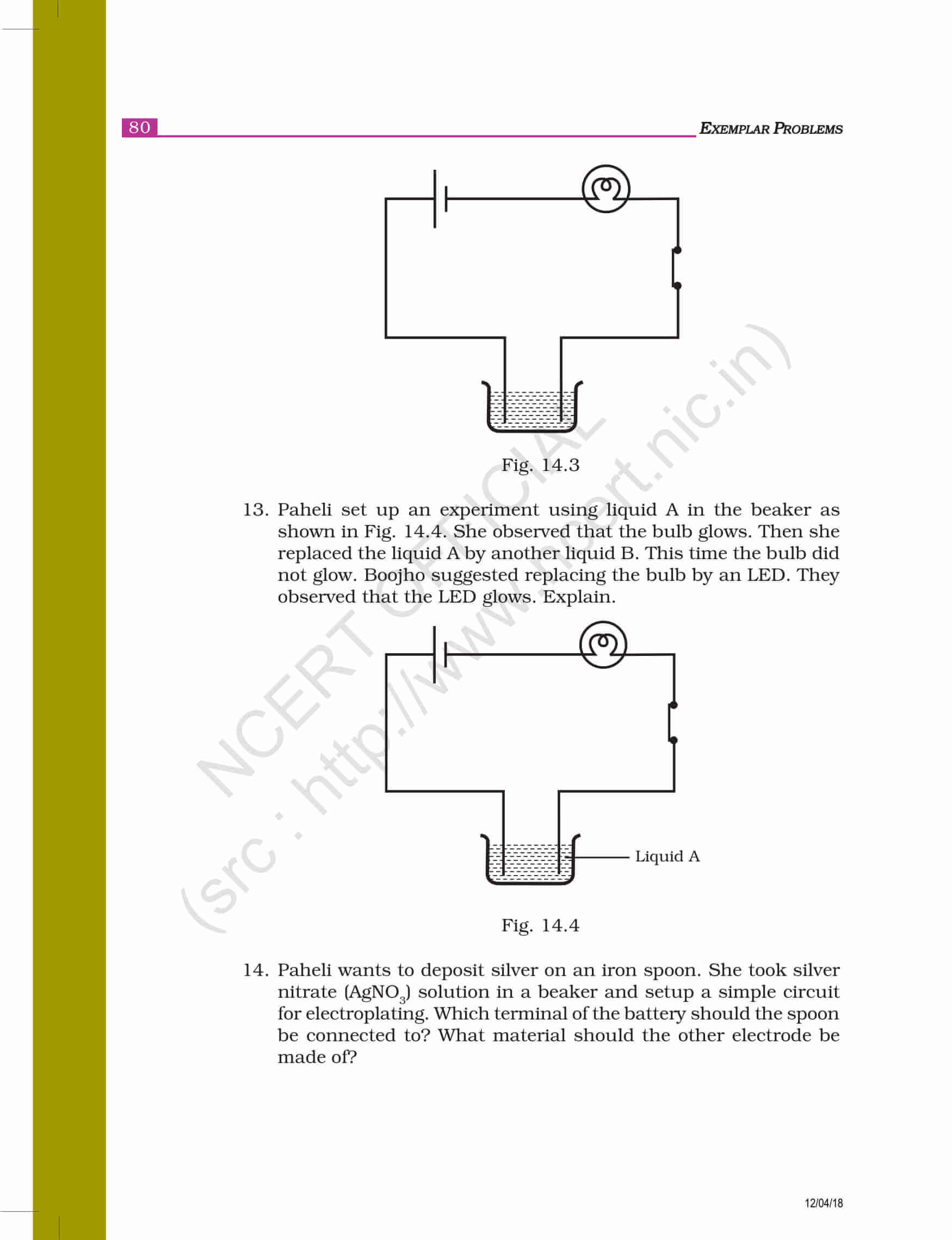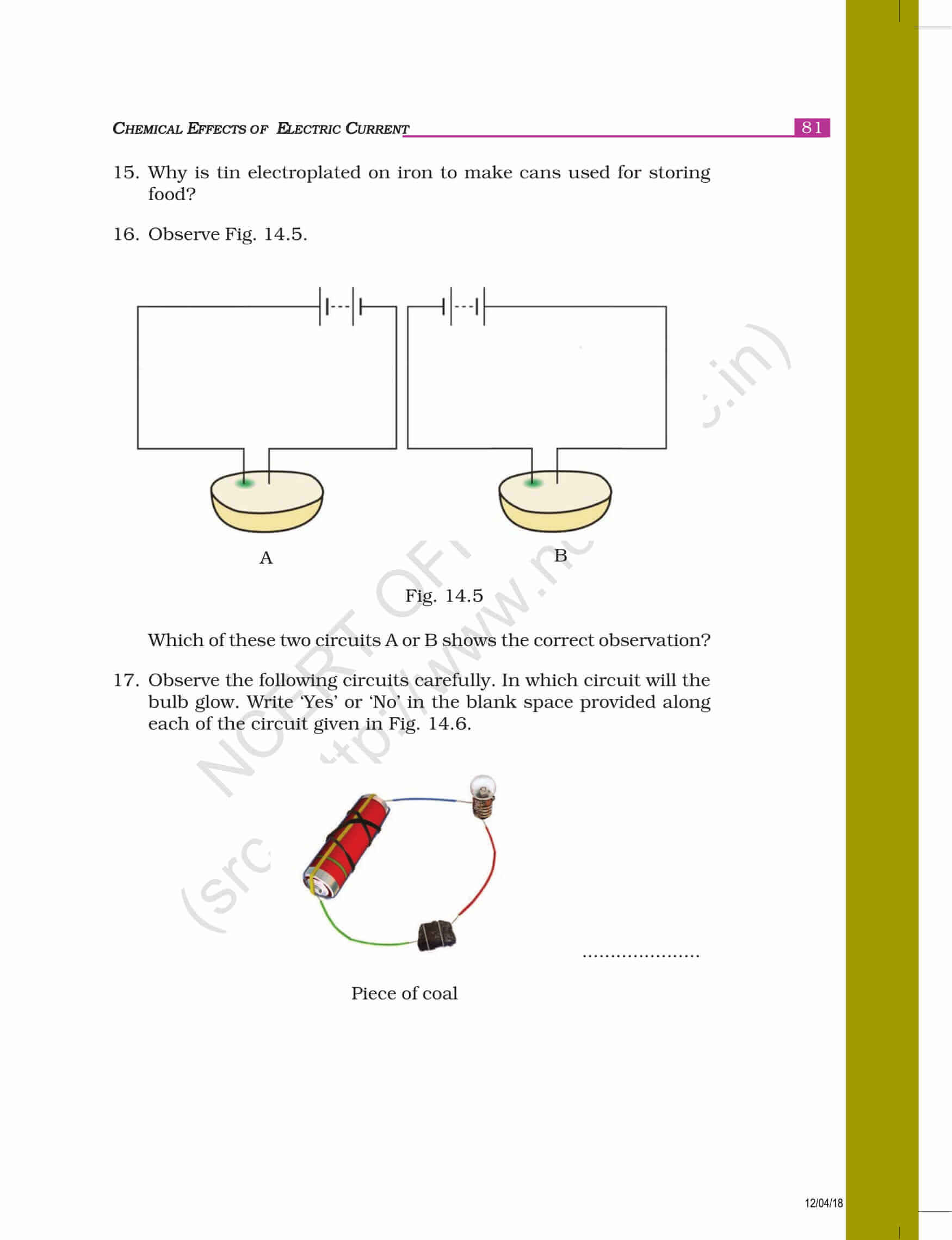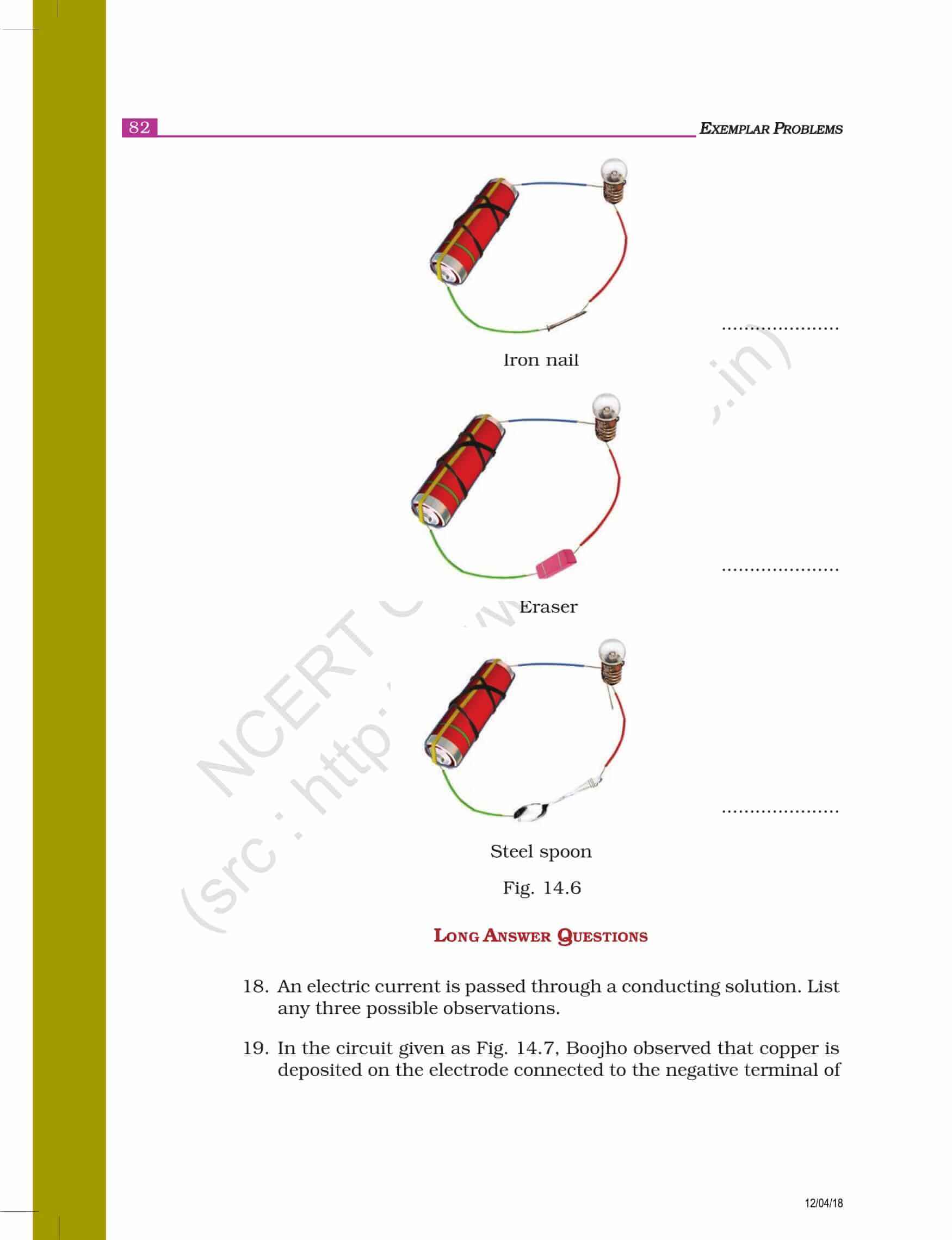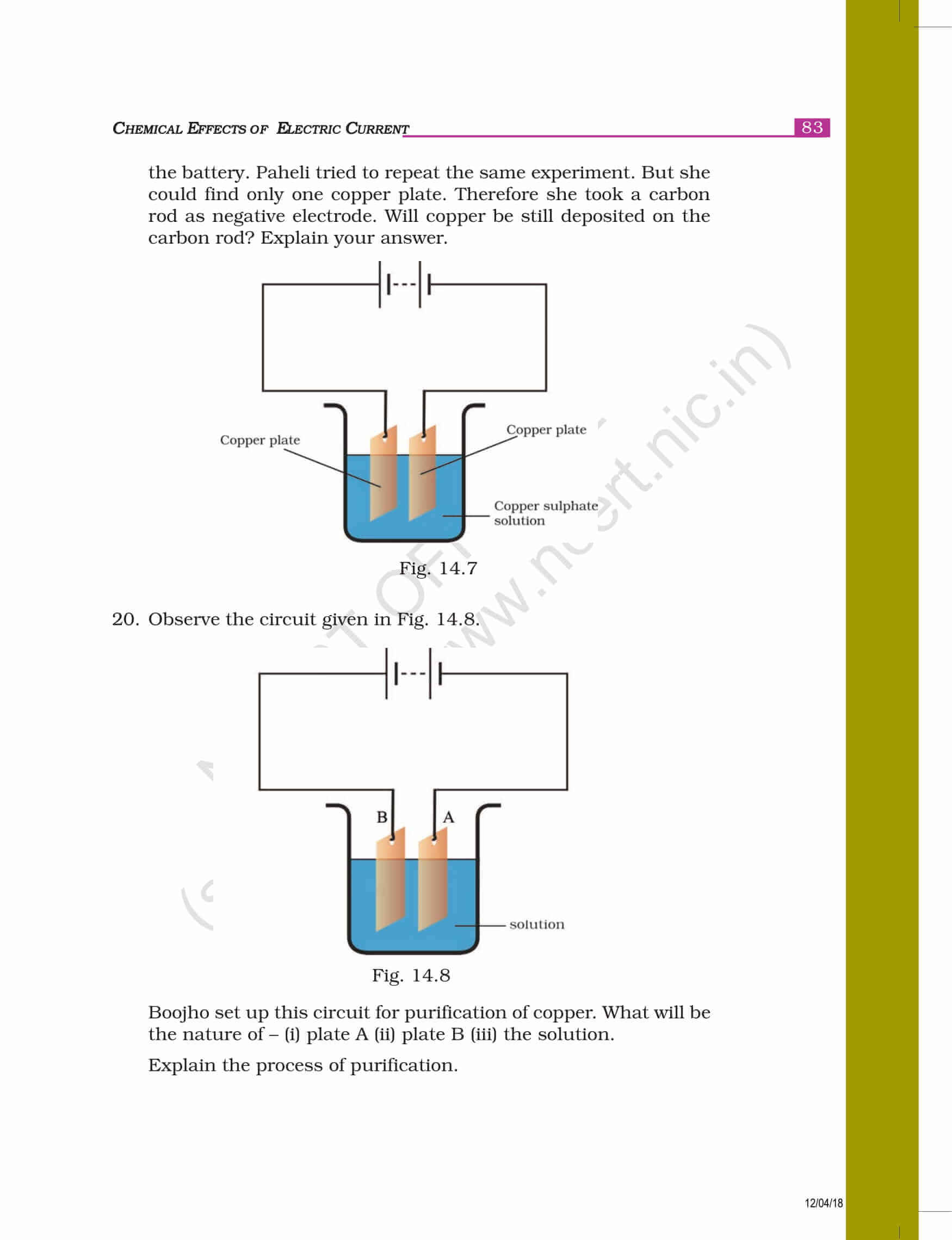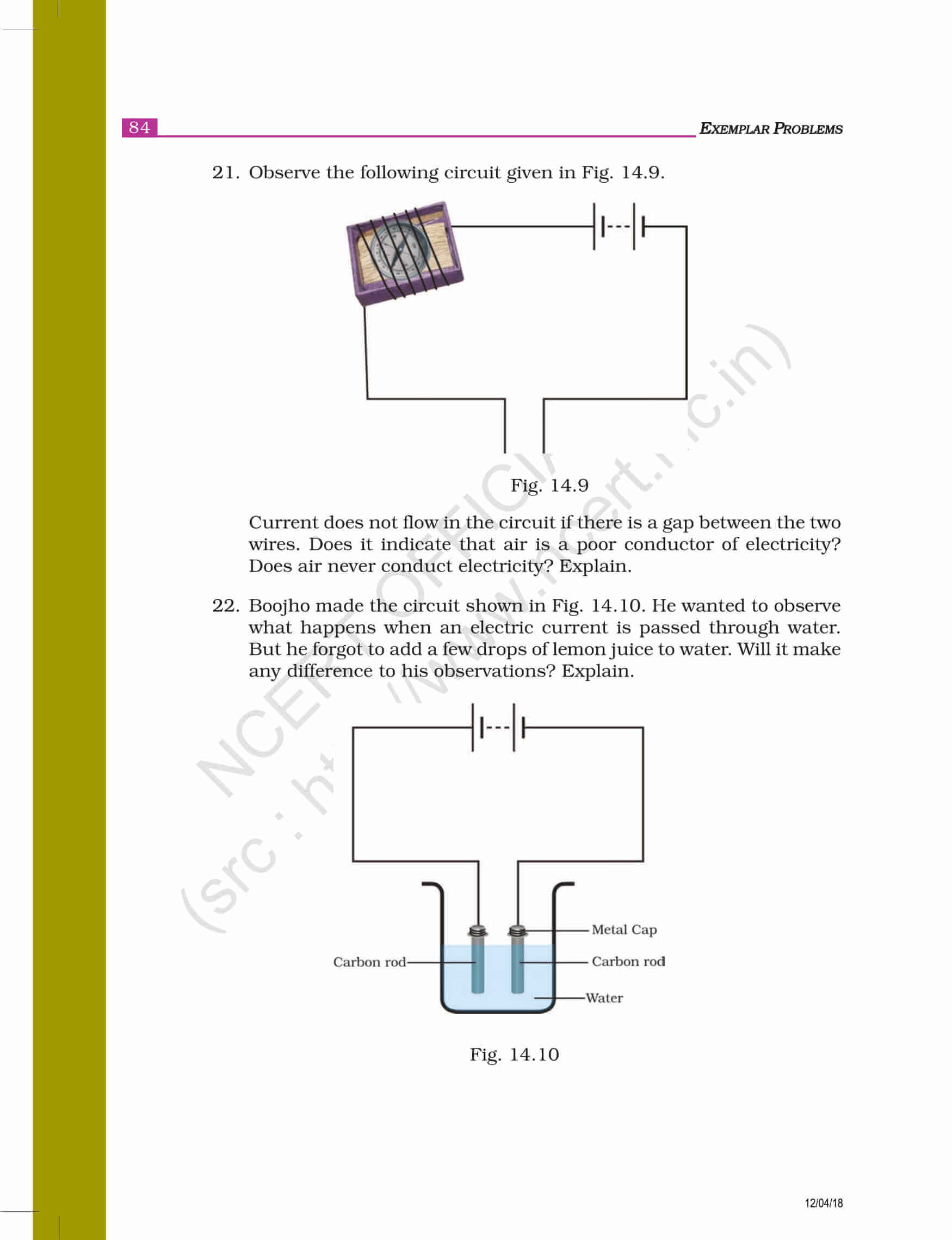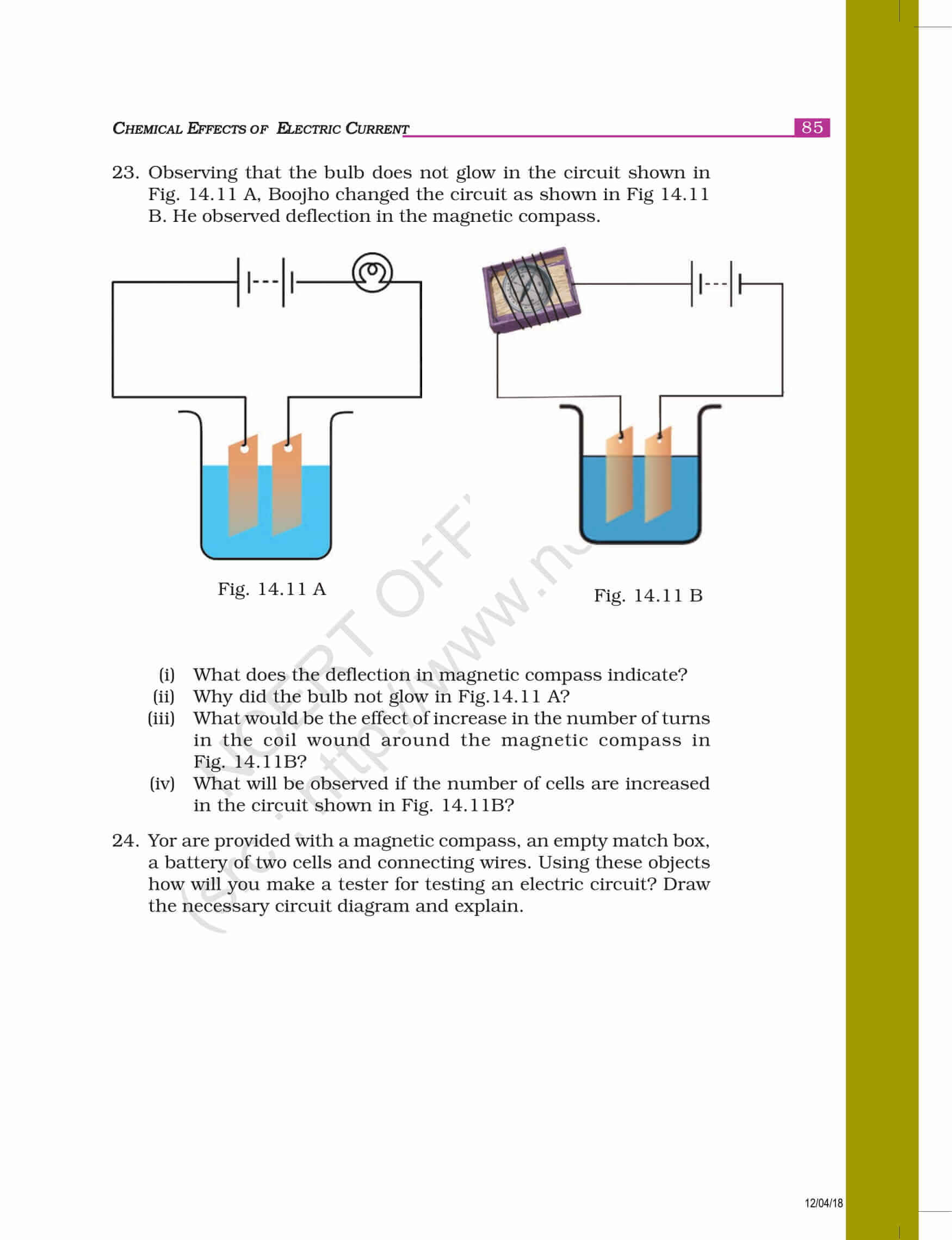 Important topics covered in Class 8 Science Chapter 14 Chemical Effects of Electric Current
Do Liquids Conduct Electricity?
Chemical Effects of Electric
Electroplating.
Class 8 is one of the crucial stages of a student's life, students of class 8 will be writing national level exams like science Olympiad and other scholarship tests. The NCERT solutions provided here for chapter chemical effects of electric current will help the students to learn the concepts in an easy way.
This chapter deals with the chemical effects of electric current, electroplating, good conductors, LED and conductors. The topics provided in this chapter are very important from the point of examination.
Along with NCERT solutions, students should practice lots of sample papers and previous year questions. Solving previous year questions and sample papers will help them to know about different types of questions asked in the examination.
Also Read