NCERT Exemplar solution for Class 8 Science Chapter 18 Pollution of Air and Water provide you with comprehensive answers to the questions provided in NCERT Exemplar book. It comprises various kinds of questions like MCQ'S, Short answer questions, long answer questions and very short answer questions.
This page has 12 multiple choice questions, 6 very short answer questions, 7 short answer questions and 8 long answer questions. After studying this NCERT Exemplar solutions students will be able to solve a variety of questions with varying difficulty in their class 8 examinations as solving this NCERT exemplar provide them with necessary practice.
Pollution of air and water is one of the most interesting and important chapter of CBSE class 8. This chapter deals with teaching about how air and water get polluted and what are the different ways to reduce environmental pollution. Solve NCERT exemplar class 8 science chapter 18 pollution of air and water to understand the chapter and to score good marks in the exam.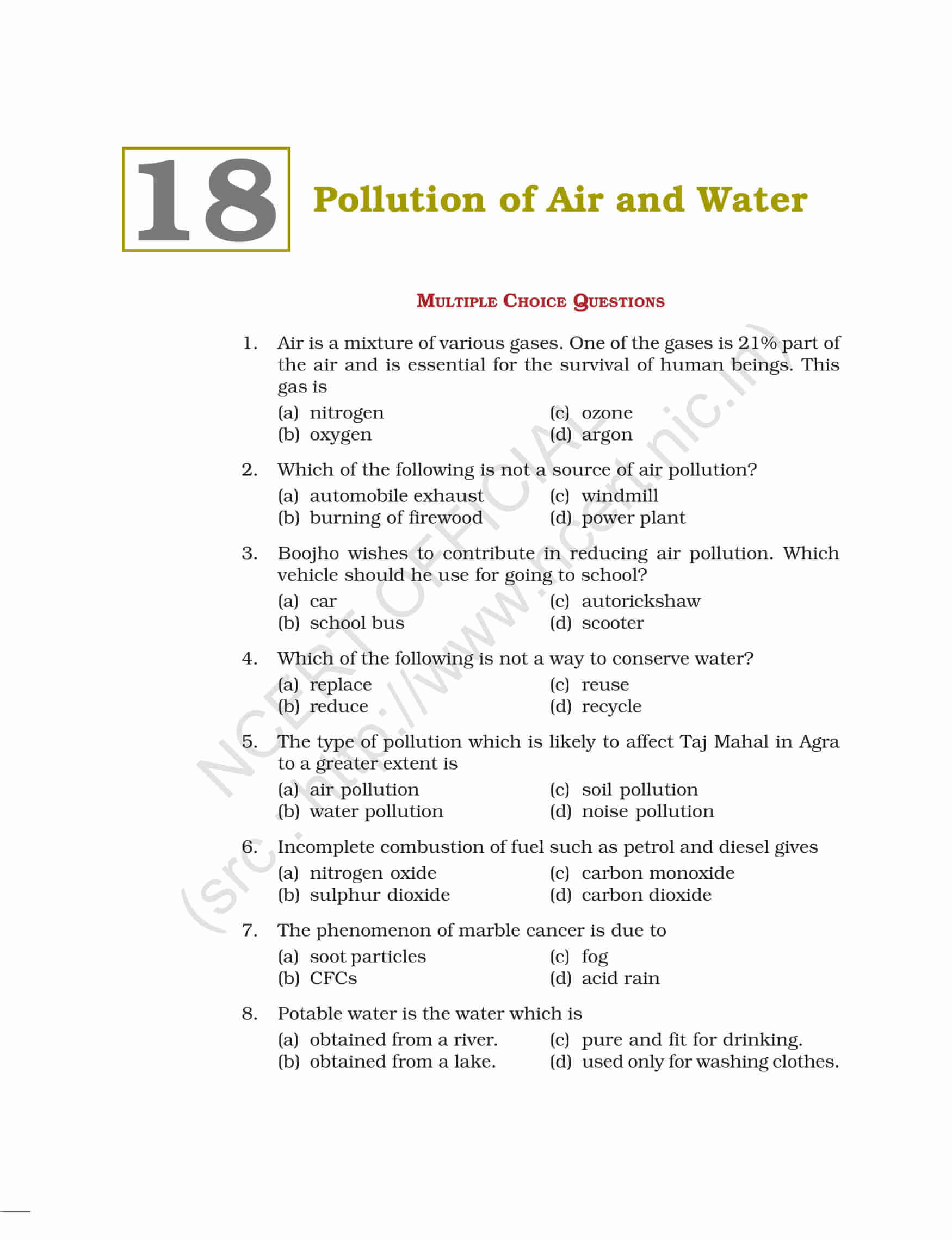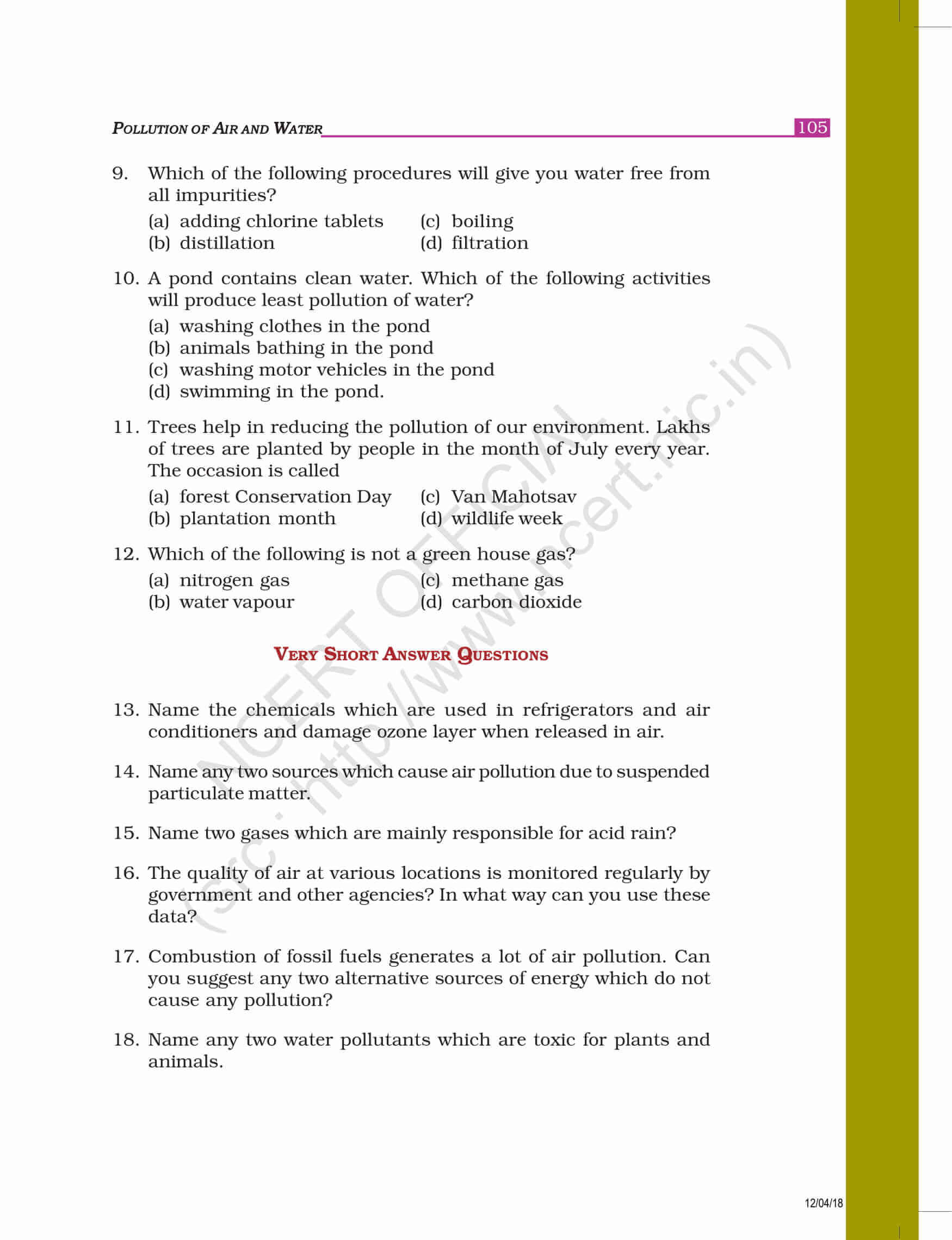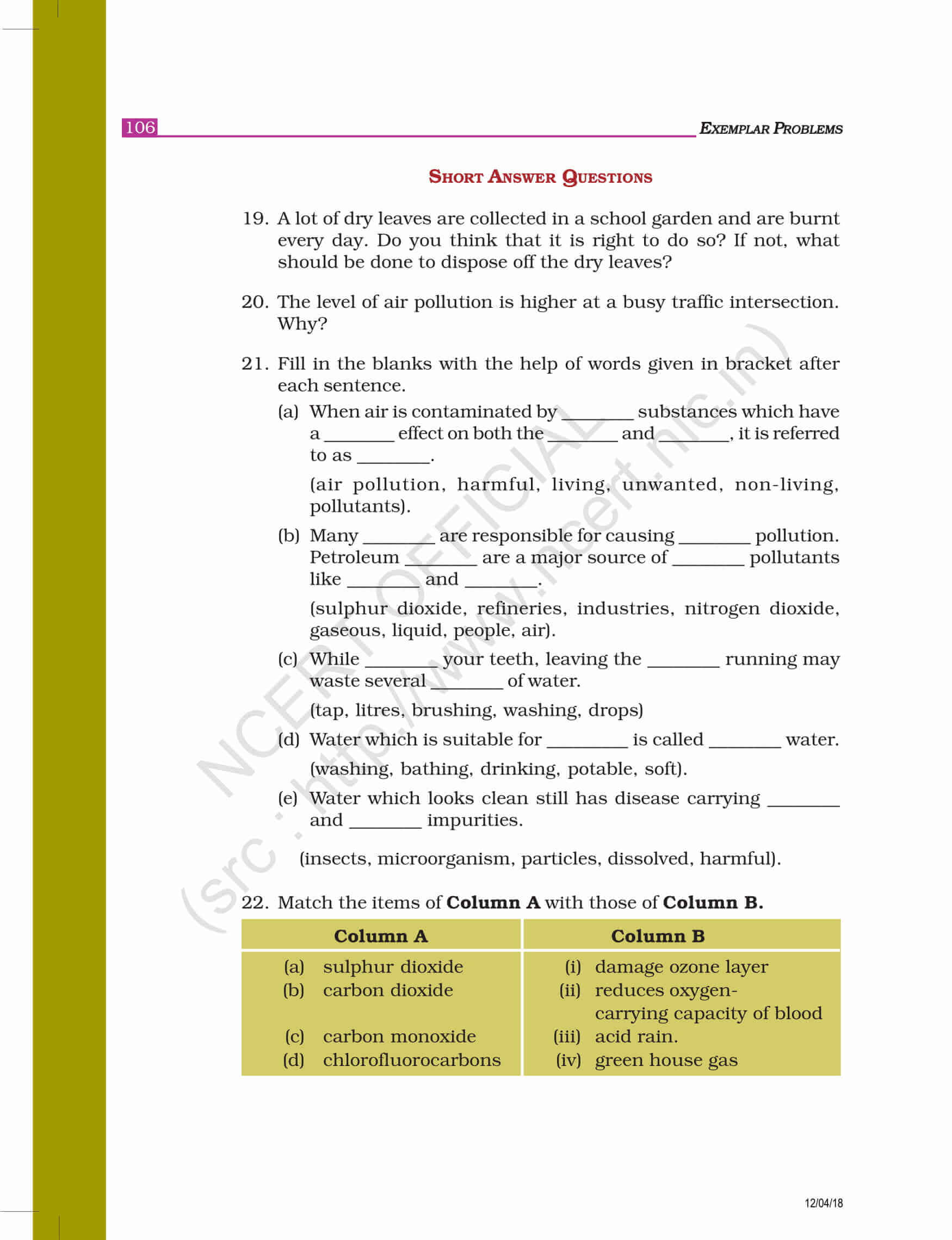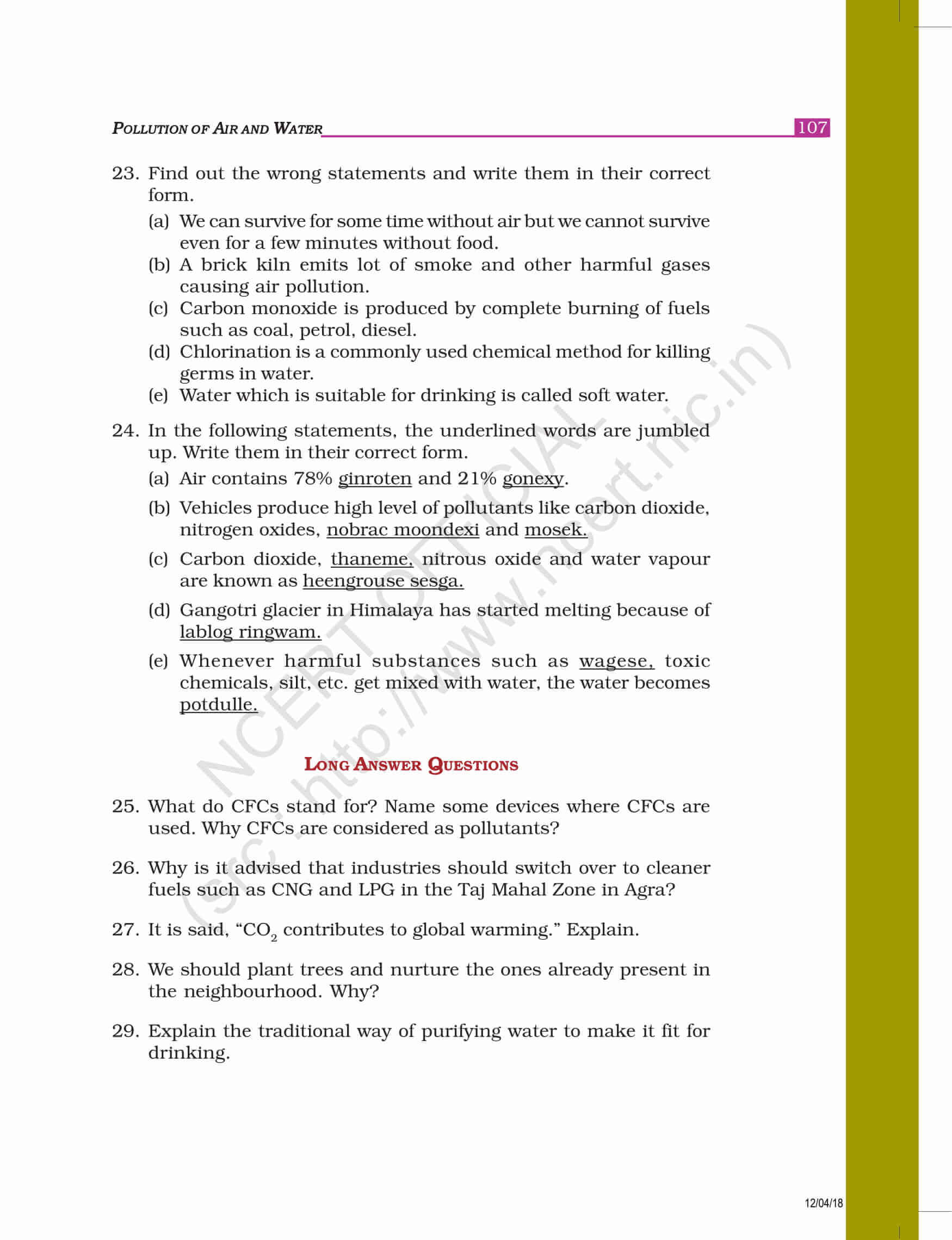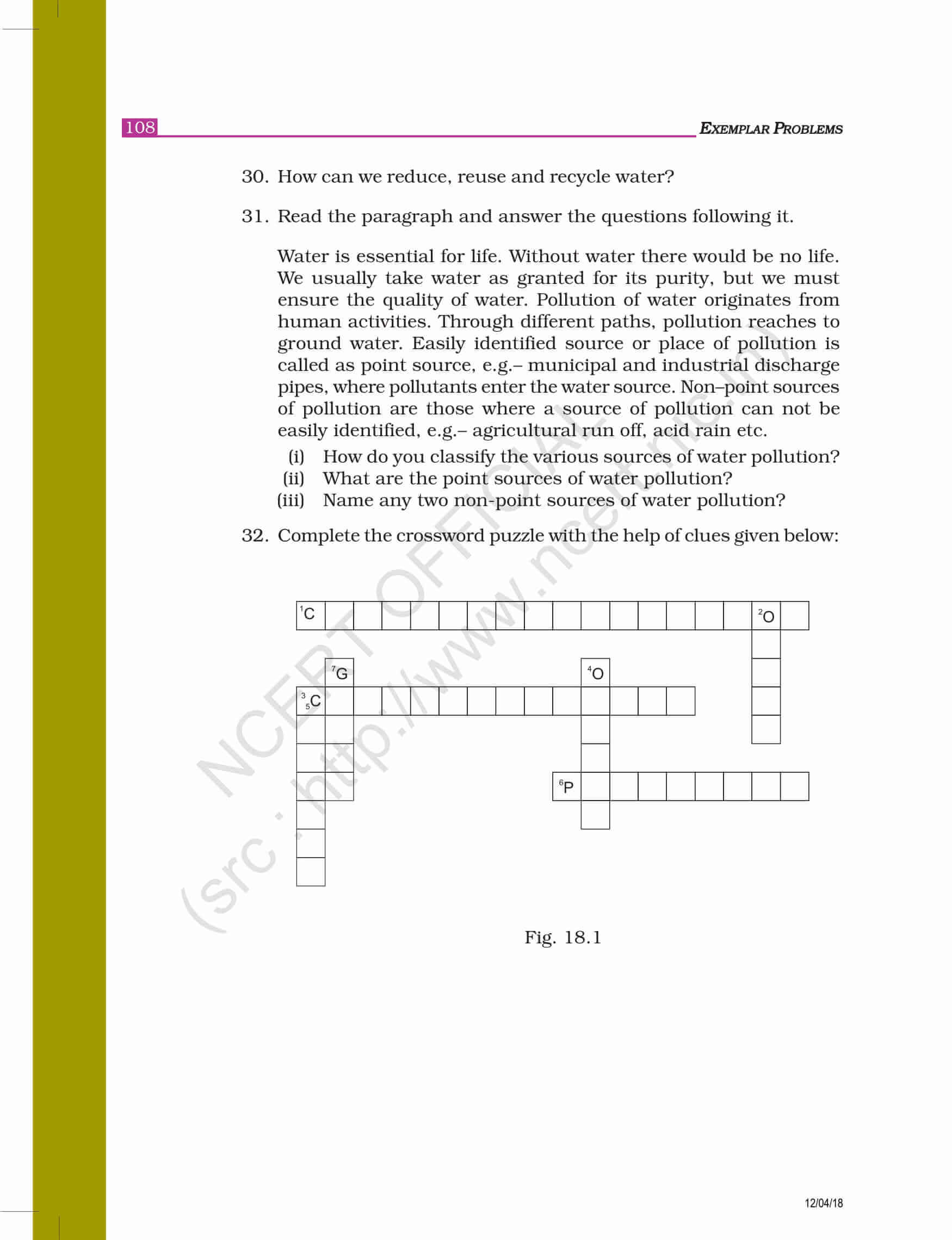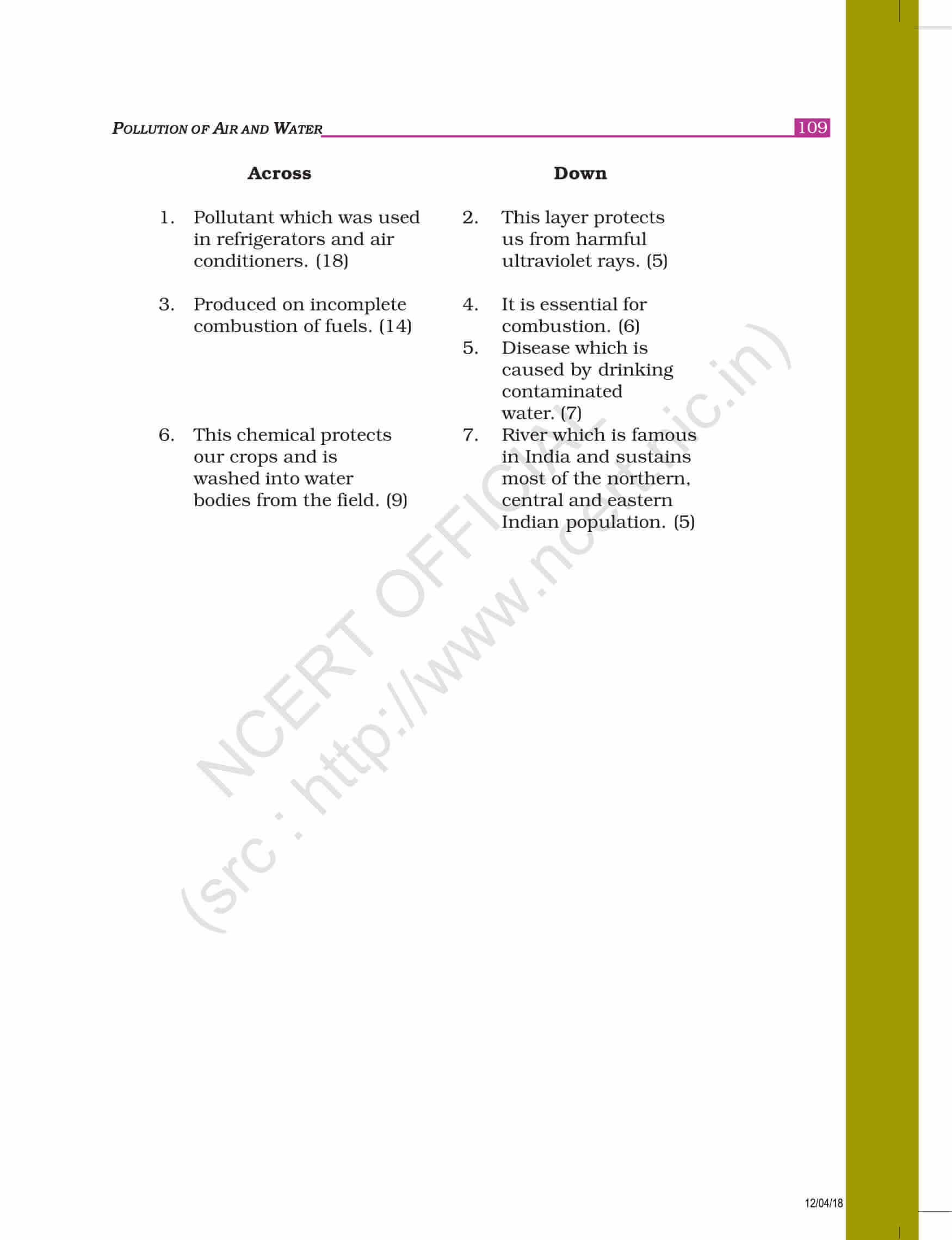 Important topics covered in NCERT Exemplar solutions for Chapter 18 Pollution of Air and Water
| | |
| --- | --- |
| Section Number | Topic |
| 18.1 | Air Pollution |
| 18.2 | How does Air Get Polluted |
| 18.3 | Case Study – The Taj Mahal |
| 18.4 | Greenhouse Effect |
| 18.5 | What can be Done? |
| 18.6 | Water Pollution |
| 18.7 | How does Water Get Polluted |
| 18.8 | What is Potable Water and How is Water Purified? |
| 18.9 | What can be Done? |
BYJU's serves you with best study materials, CBSE notes, books, previous year question papers, sample papers, Numerical problems, videos and animations that help you prepare for the class 8 examination and competitive examinations.
Also Read