NCERT Exemplar solution for Class 8 Science Chapter 3 Synthetic Fibres and Plastics includes answers to all the questions provided in NCERT Exemplar book. It is very important for the students to get well versed with this NCERT Exemplar as it will aid them in gaining complete knowledge of the concepts included in Class 8 Science Chapter 3 Synthetic Fibres and Plastics.
NCERT Exemplar for Class 8 science Synthetic Fibres and Plastics will bestows you with variety of questions like synthetic fibres and plastics class 8 MCQ short answer questions and long answer questions.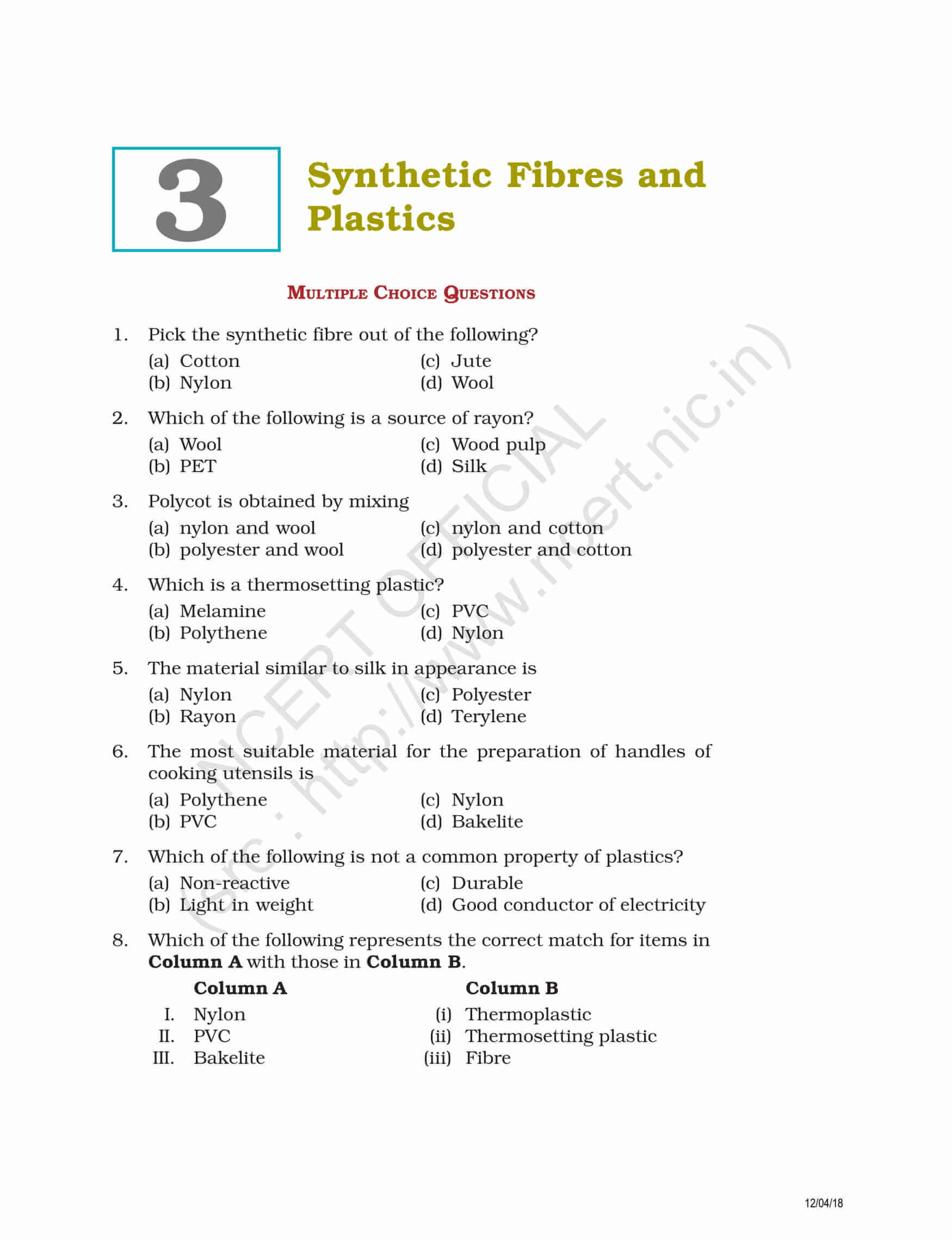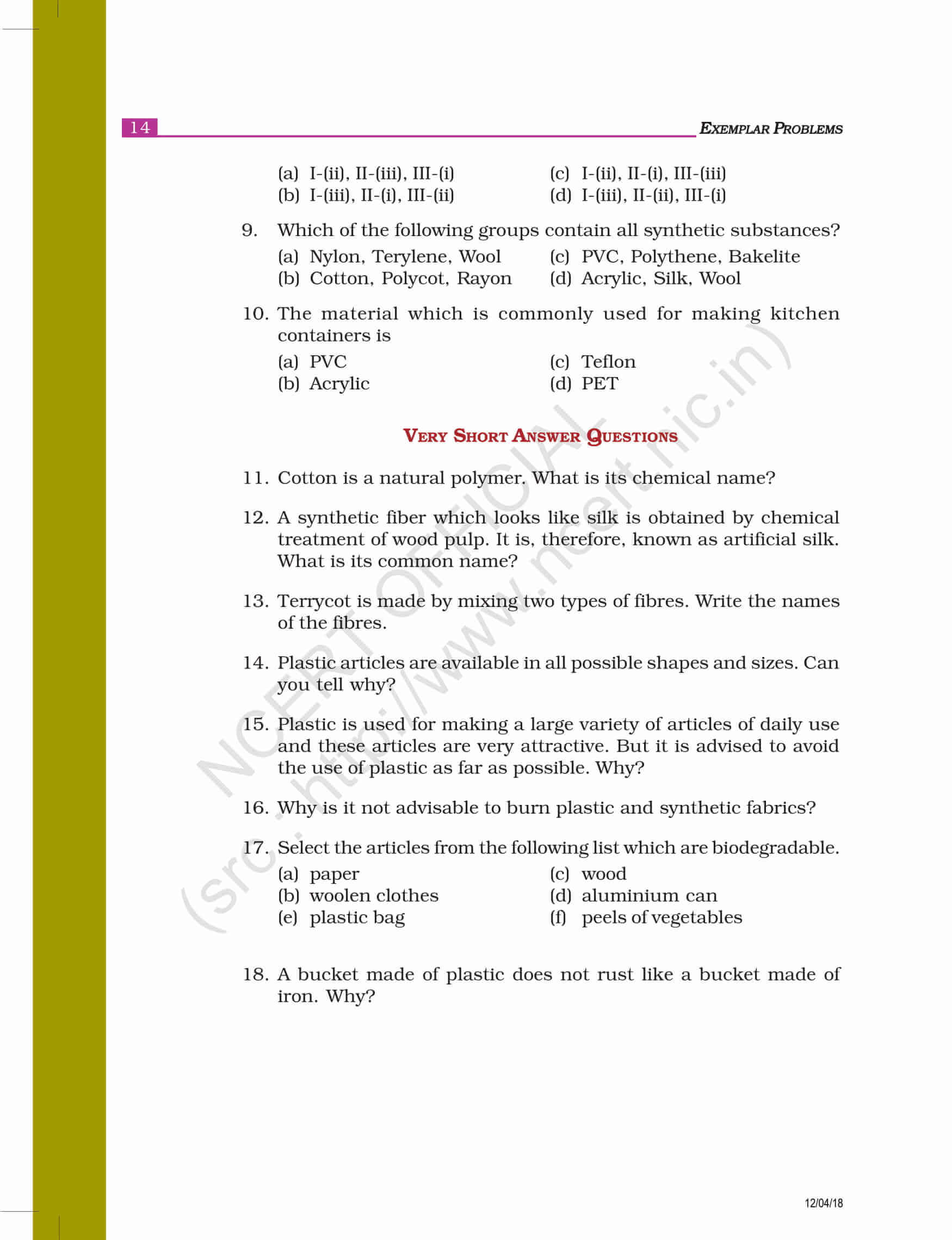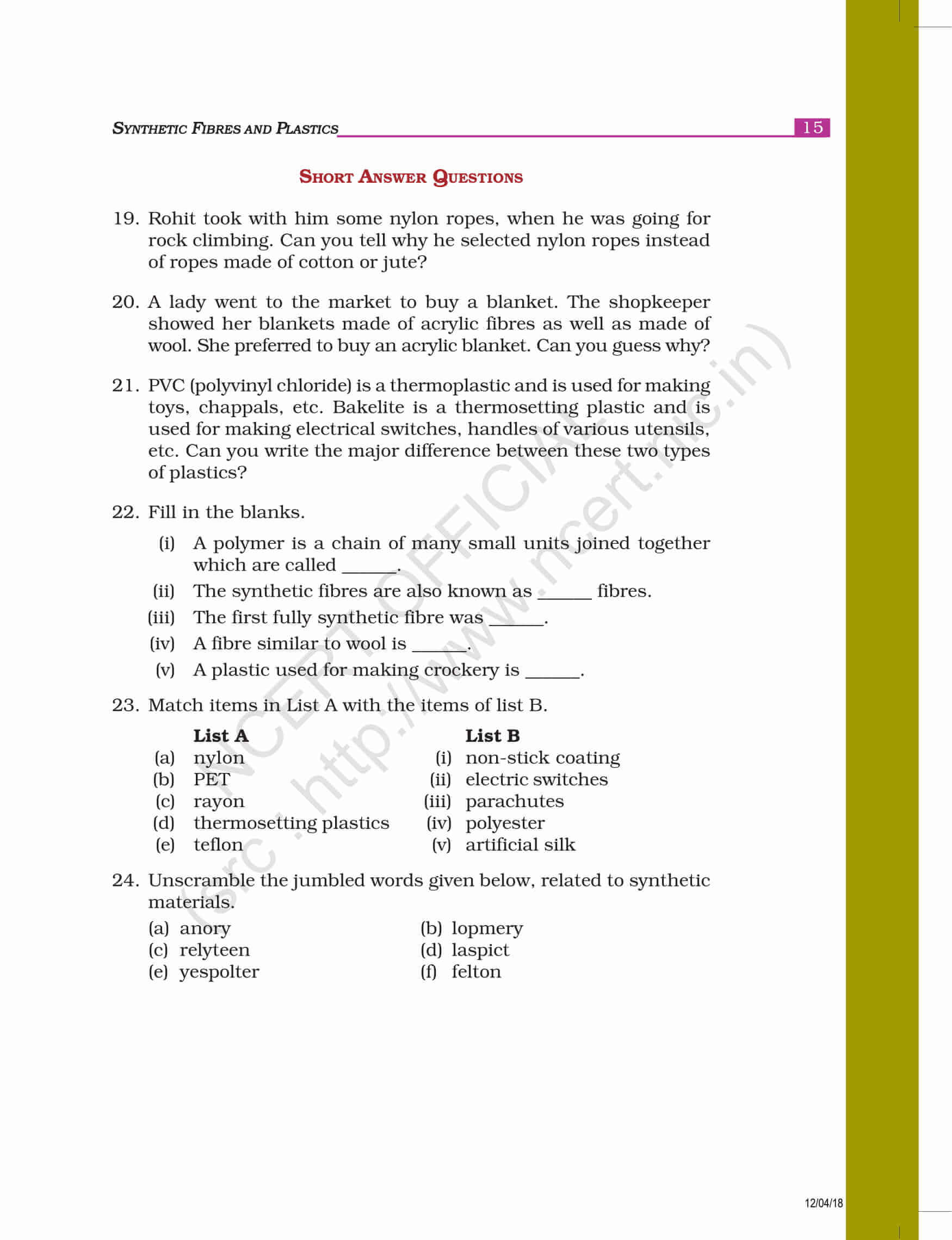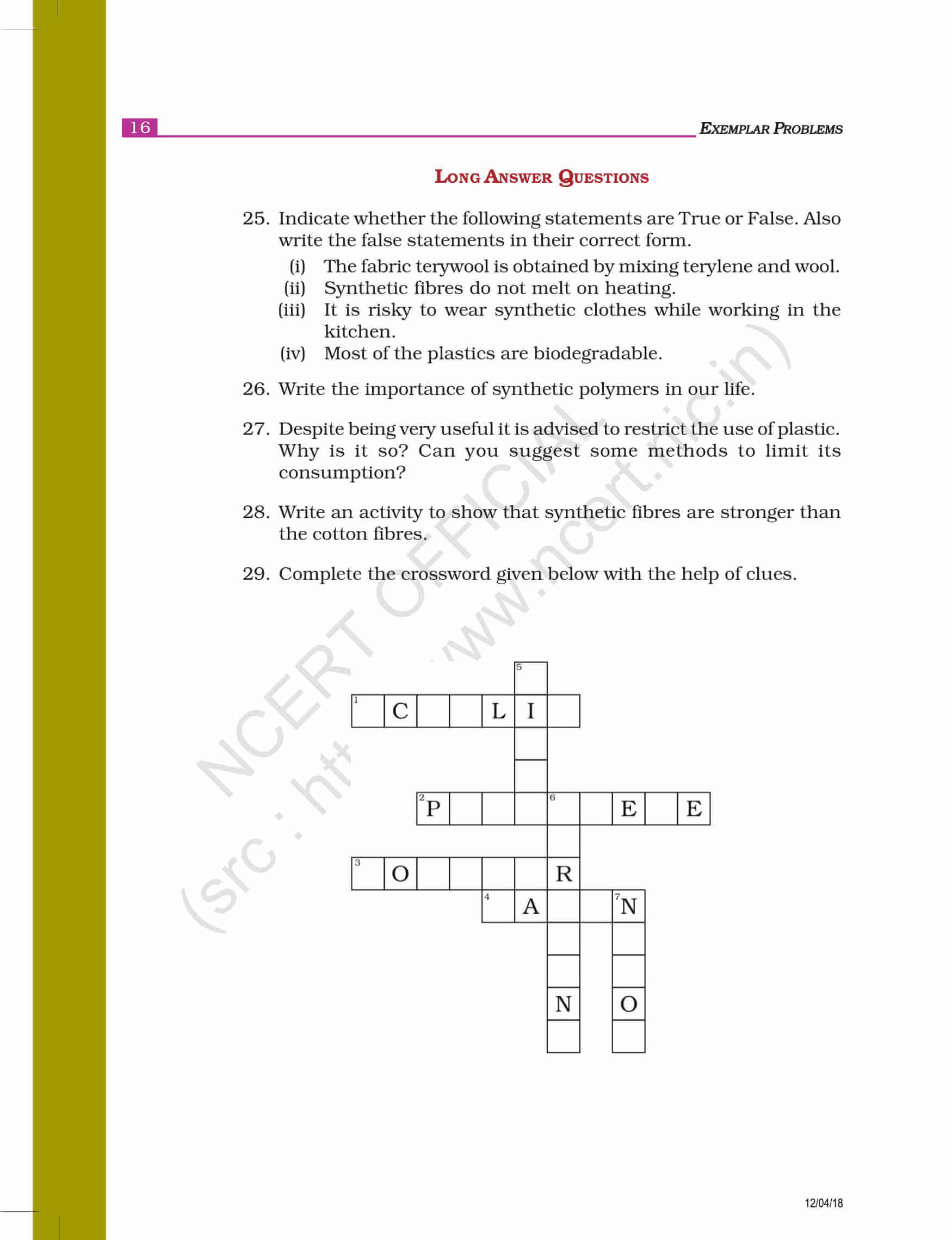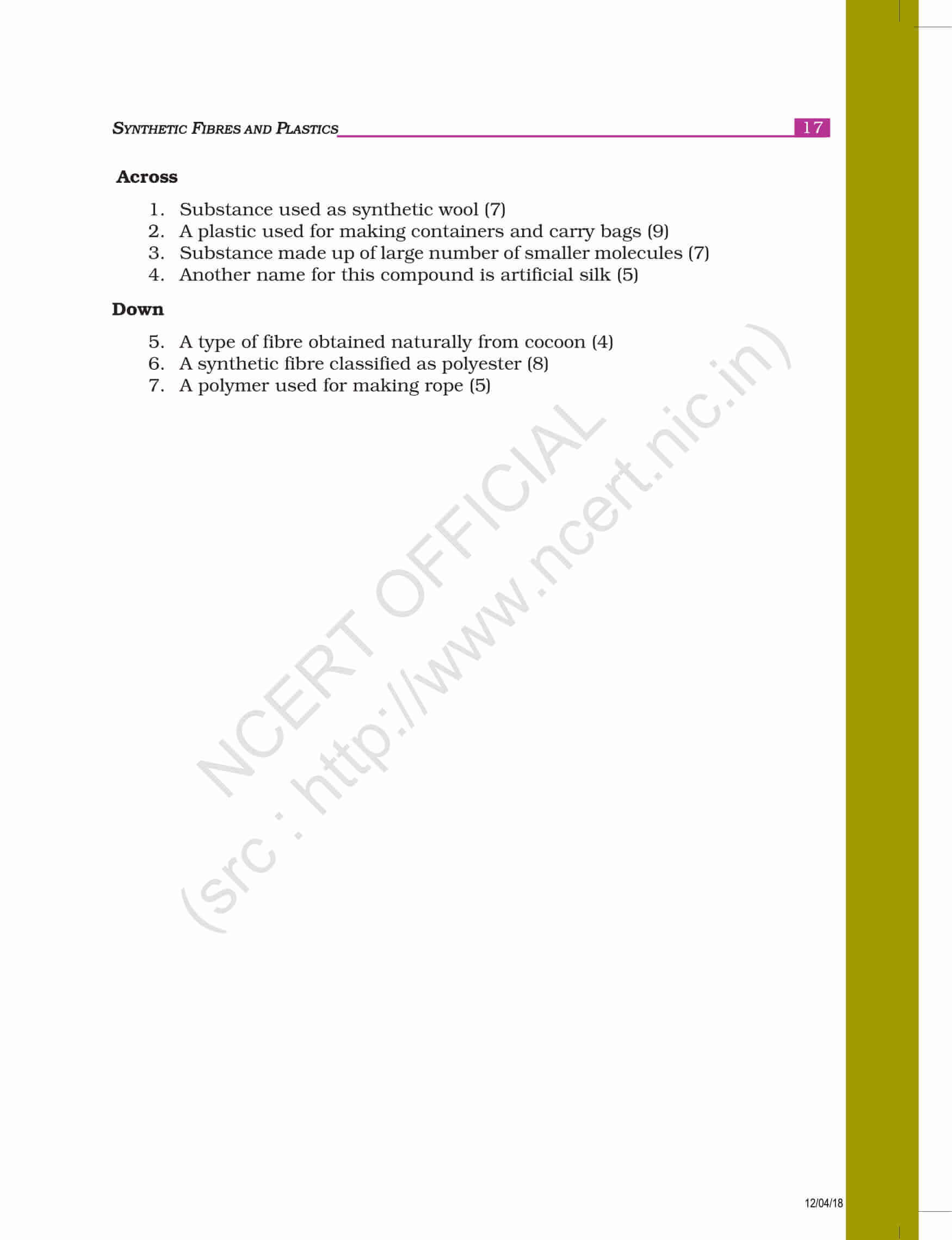 This chapter is divided into two parts. In the first part, the students will learn about synthetic fibres, its types and characteristics. In the second part, the students will learn about plastics and its uses. After reading this chapter the students will learn that polymers are made up of many tiny smaller units. Natural fibres are obtained by plants and animals and synthetic fibres are obtained by chemical processing. To understand the chapter in a better and easy way students are advised to solve NCERT exemplar class 8 science chapter 3 synthetic fibres and plastics.
Sub-topics covered in NCERT Exemplar for class 8 Science, chapter 3 synthetic Fibres
What are synthetic fibres
Types of synthetic fibres
Characteristics of synthetic fibres
Plastics
Plastic as a material of choice
Plastics and environment
Along with best study material and content BYJU'S also believe that students should be supported extensively in their education journey. Taking this into consideration, BYJU's has some of the best subject experts who can guide students to learn the subject and its concepts in a more simple and conceptual manner. In order to help students complete and succeed in their journey, BYJU's keeps a track of all the progress that student's make and offers feedback on regular intervals after some assessment.
Also Read