NCERT Exemplar Class 9 Mathematics Chapter 10 Circles is provided here for students to prepare for the final exams. These exemplar problems are designed by our experts with respect to the CBSE syllabus for chapter 10 based on the topics given below;
Circles and its related terms like arc, sector, chords, semicircle, segments, etc.
The angle subtended by chords of a circle at a point and theorems based on it
The perpendicular from the Centre to a Chord and theorems based on it
Circle through Three Points and its related theorems
Chords equidistant from the center of a circle
Angle Subtended by an Arc of a Circle
Angles in the same segment of a circle
Cyclic Quadrilaterals and related theorems
Solving the exemplar questions will help students to understand the basics and advanced concepts of the chapter. The concepts of circles taught in class 9 will also help the students to understand the concepts present in class 10 circle chapter. By the help of exemplar solutions, students can easily resolve their doubts while solving the exercise problems available in NCERT book.
Chapter 10, circles exemplar can be used as a reference tool by students of class 9 at the time of exams for a quick revision. They can also use the study materials available on our websites, such as NCERT solutions, exemplar book, notes and question papers to prepare for Maths exam. Learn and score good marks with the help of these learning materials, which follows NCERT curriculum. Also, solve some sample papers and previous year question papers to get a rough idea of types of questions asked from chapter 10.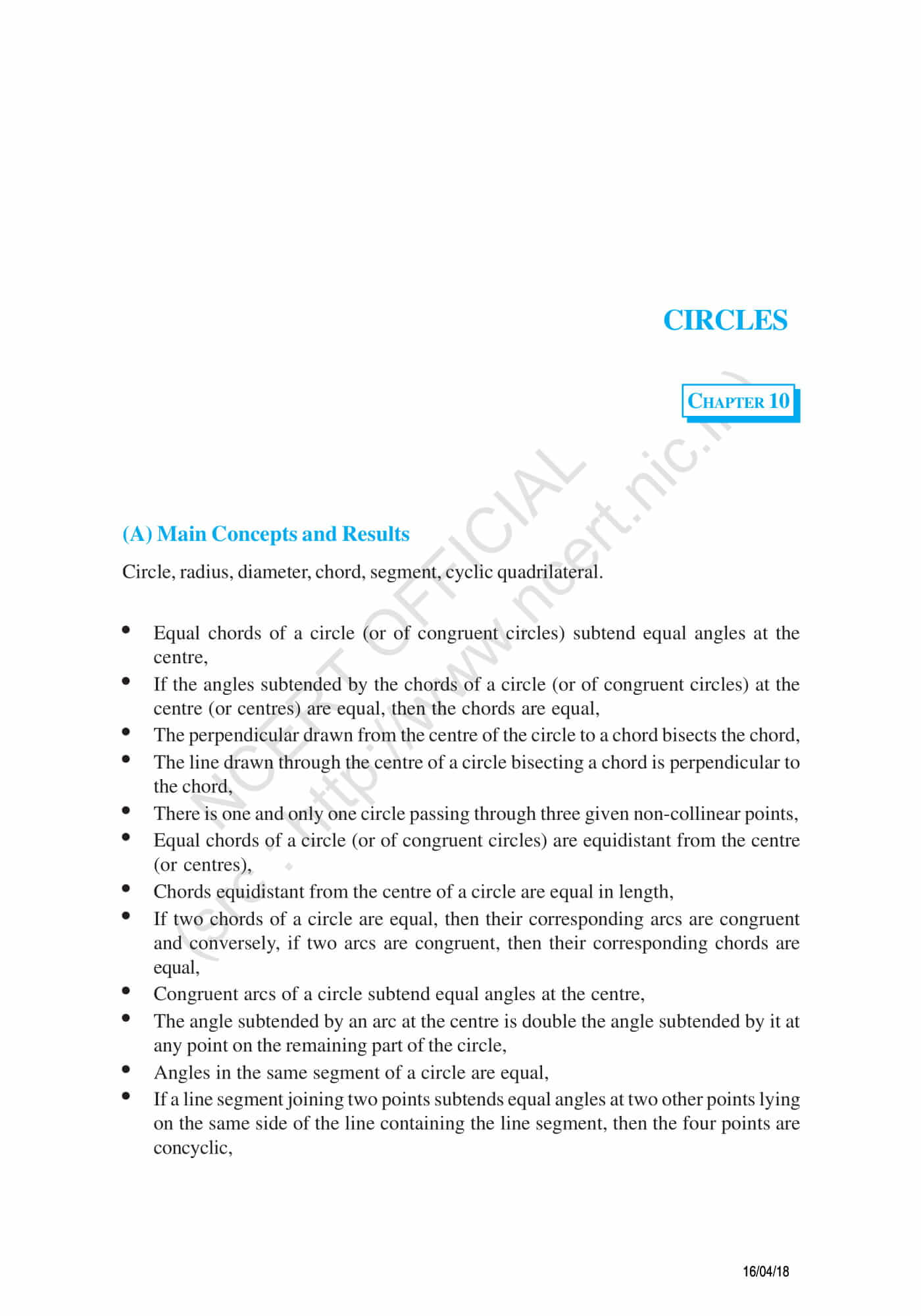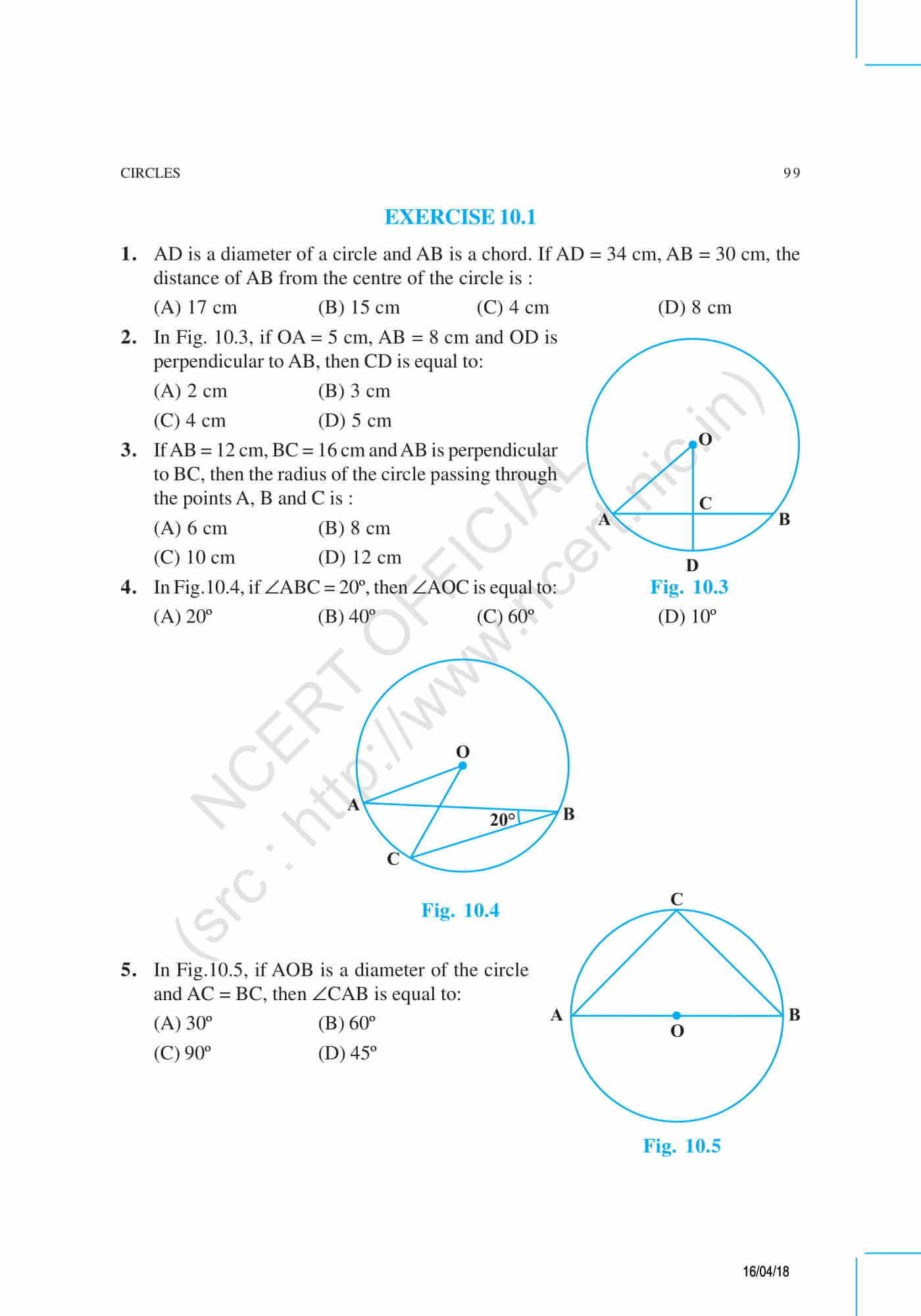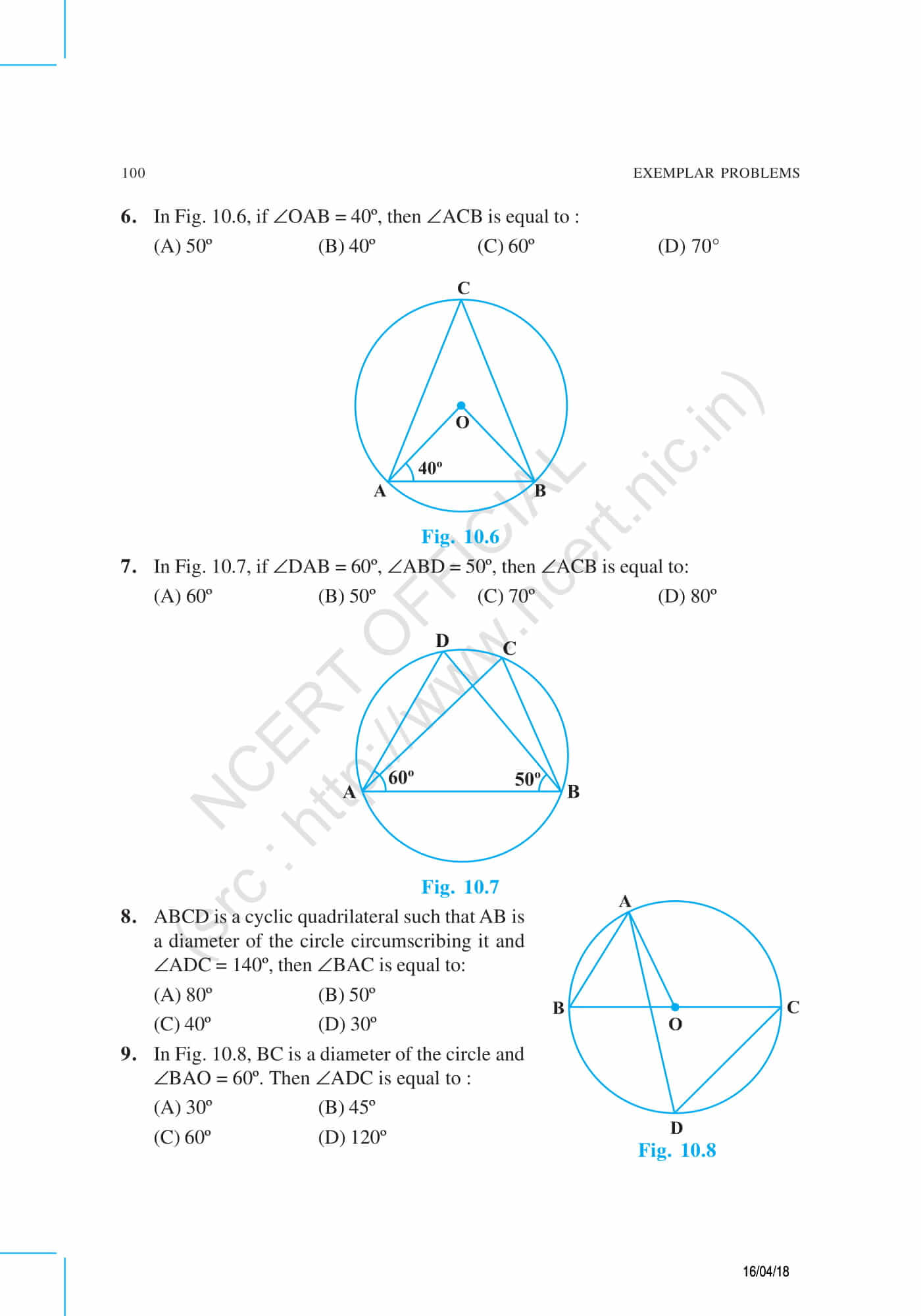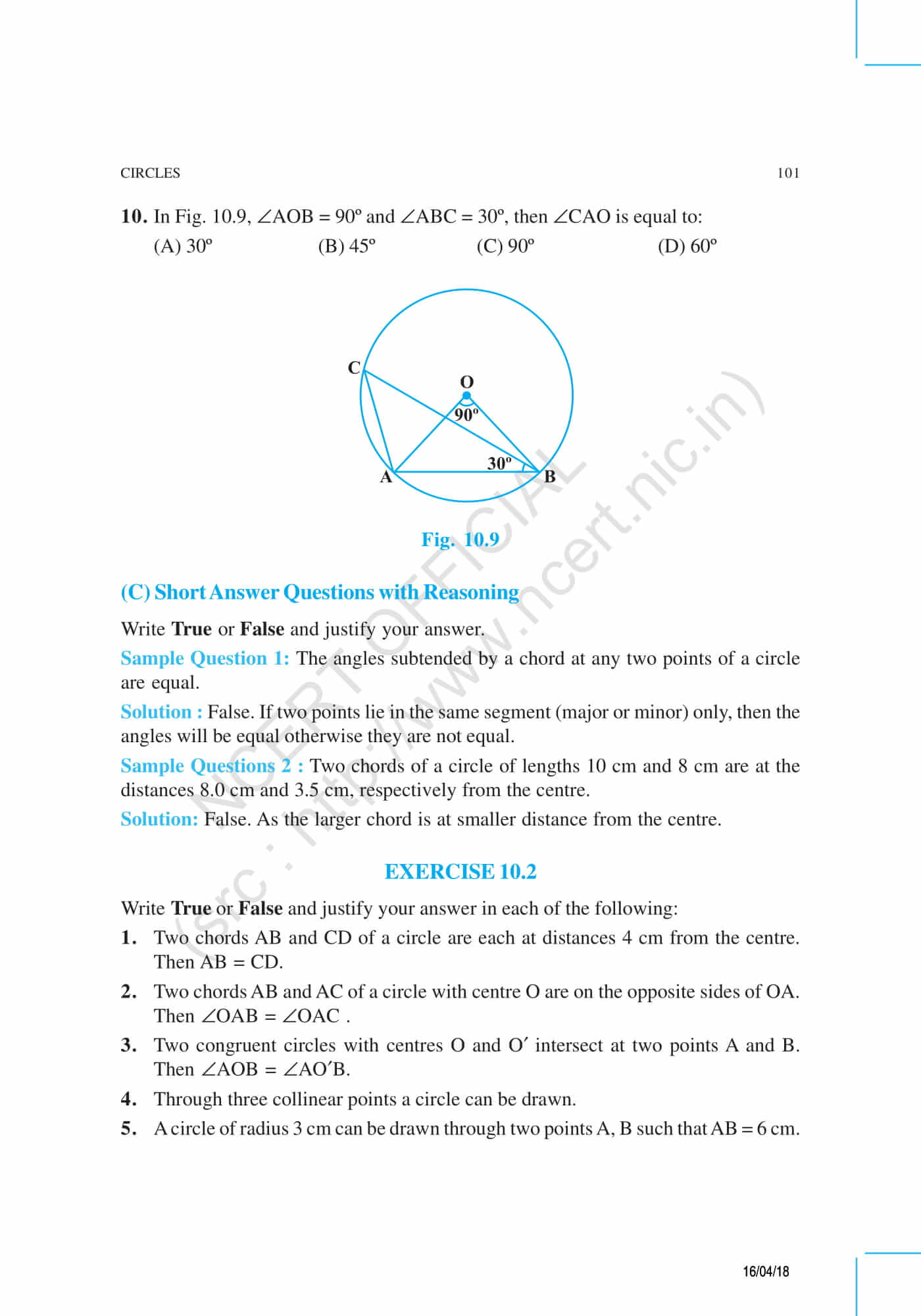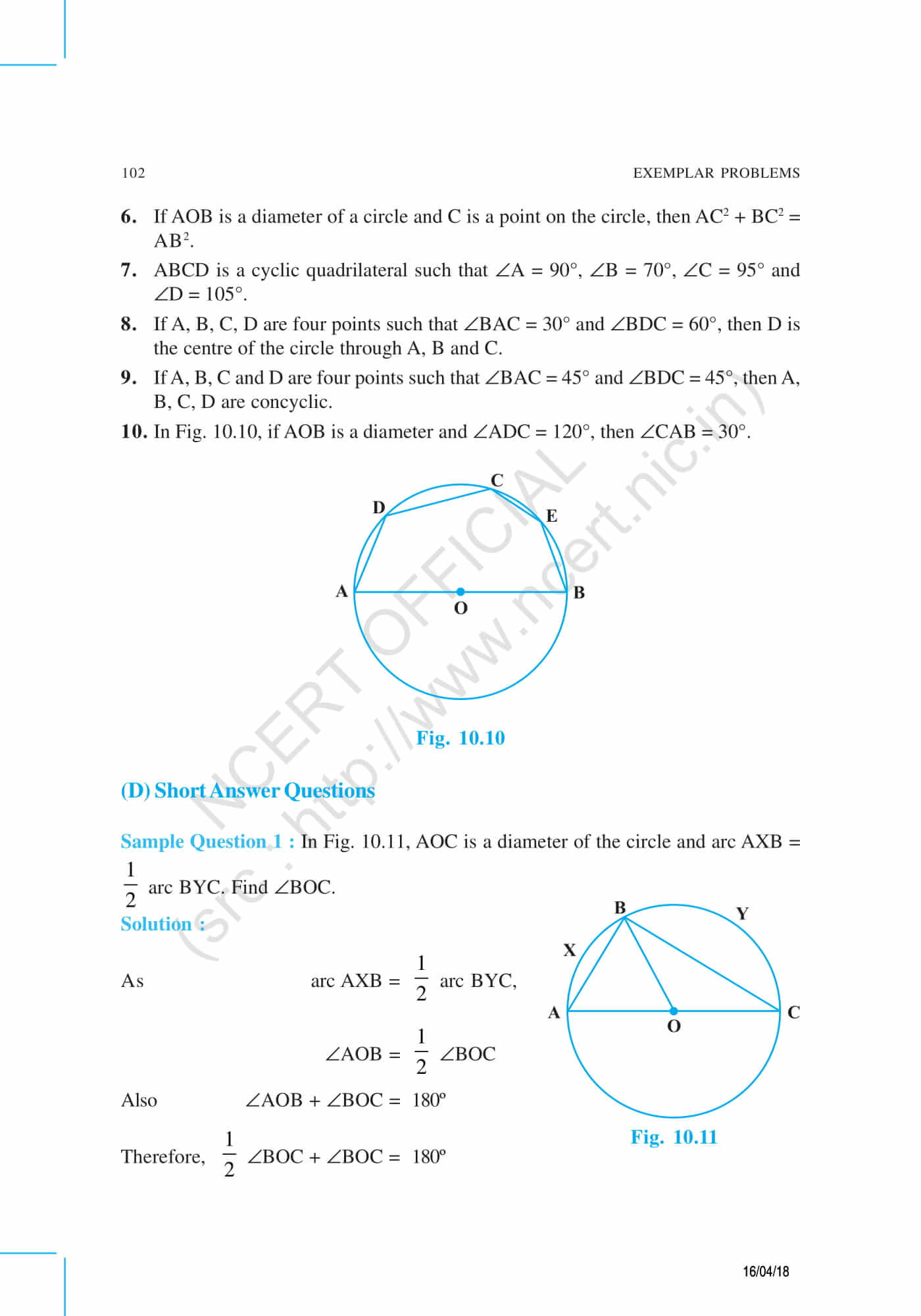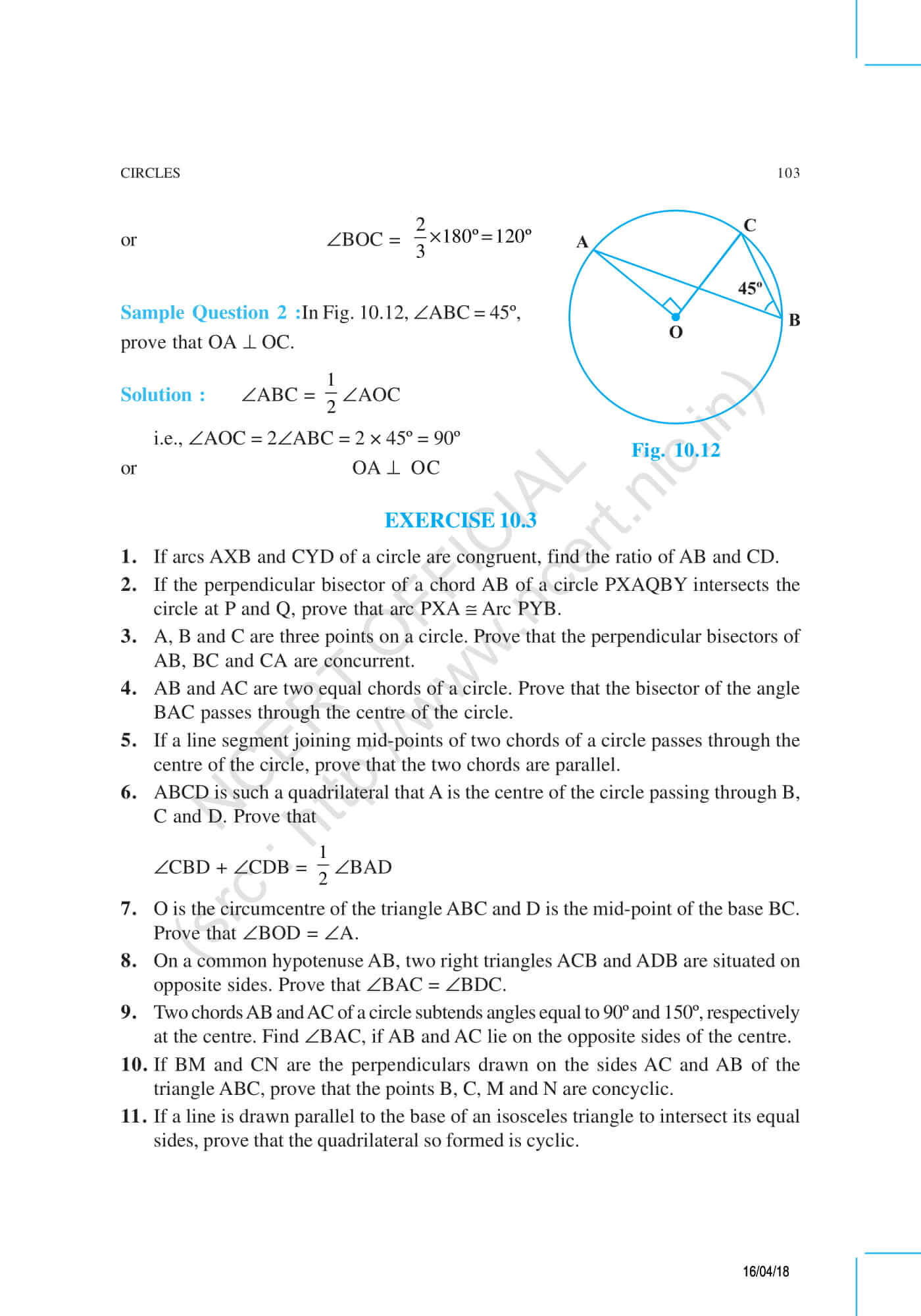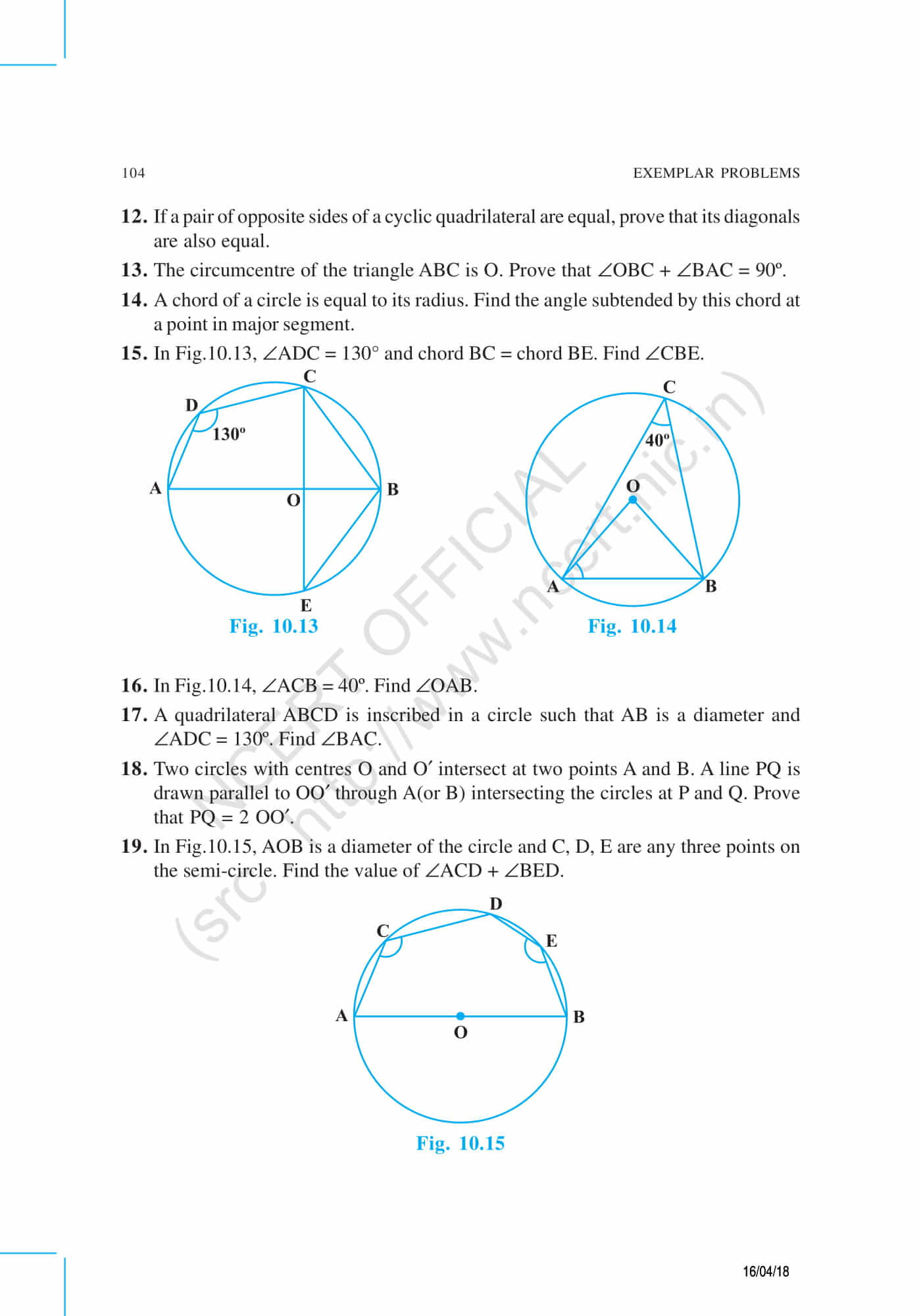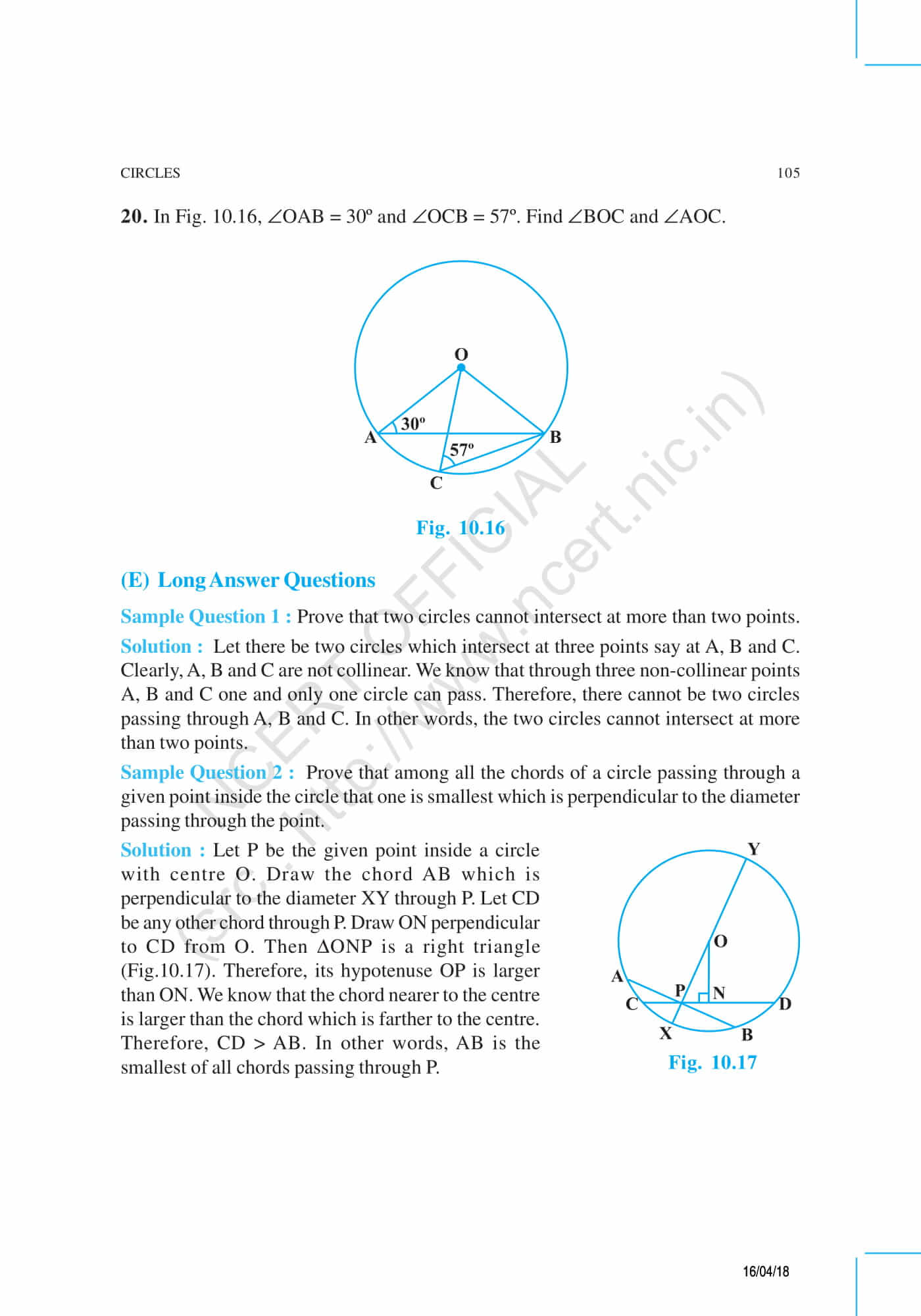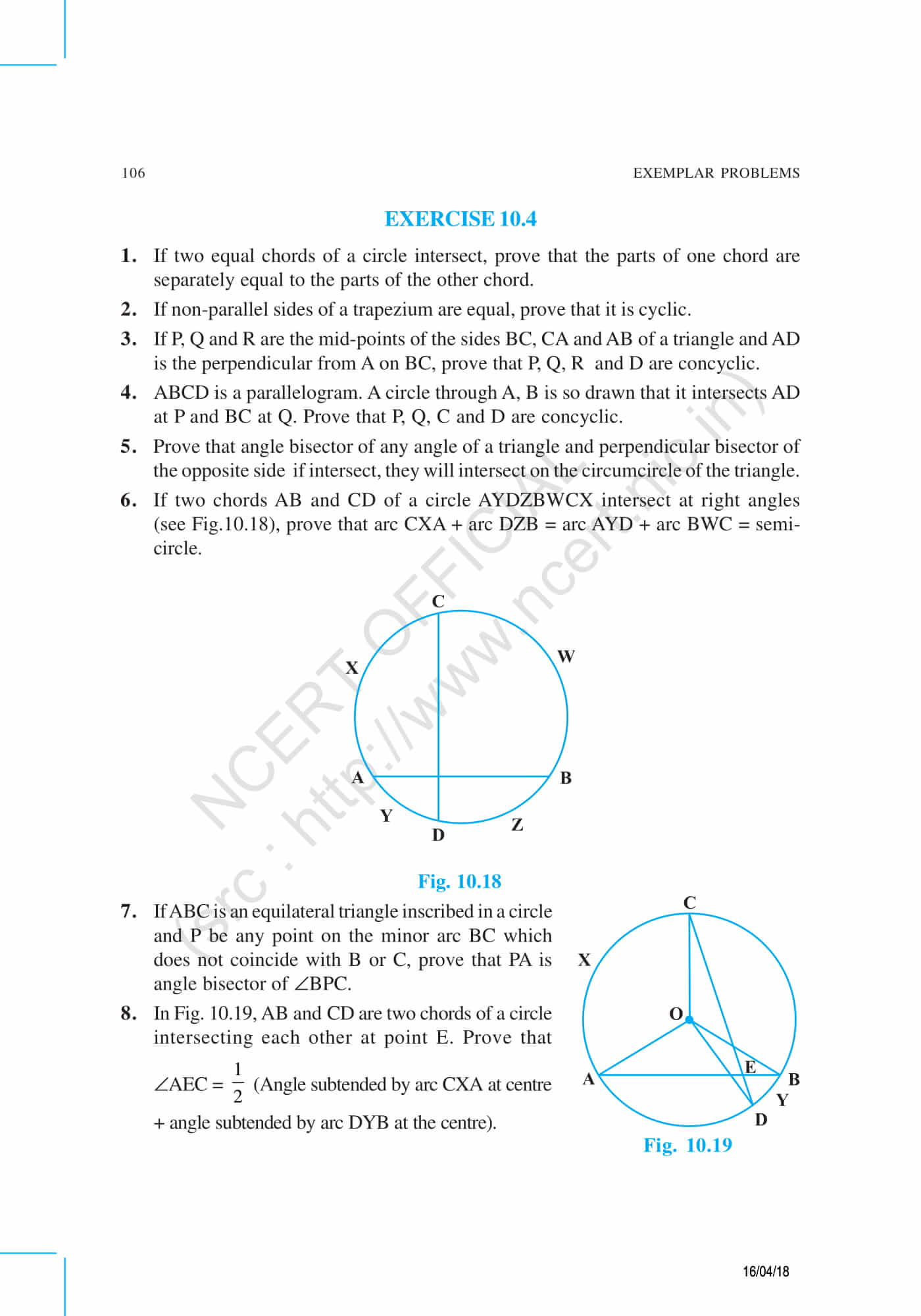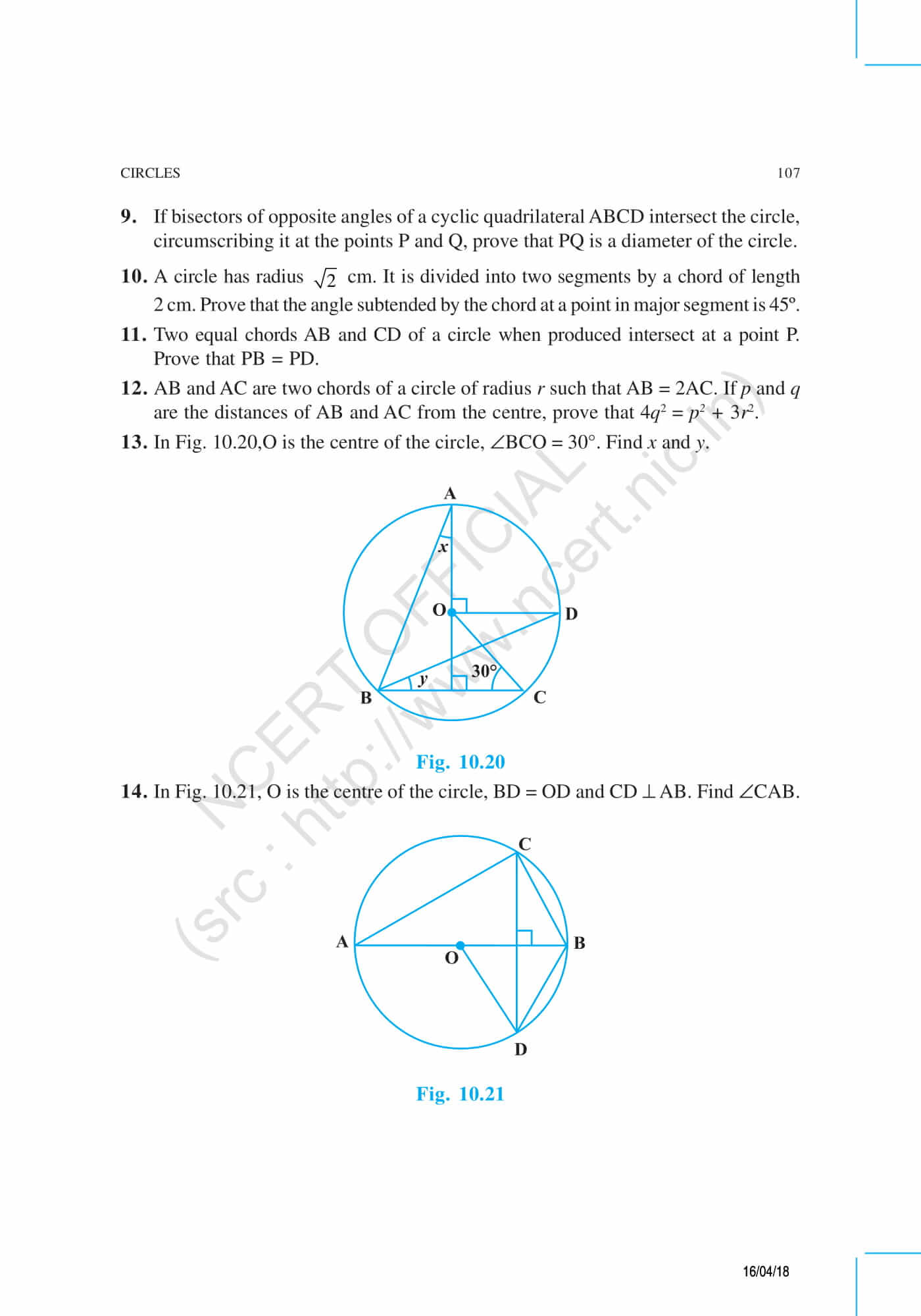 Visit the below link to download the free PDF of NCERT exemplar for chapter 10 of Maths class 9.
Keep reading with us and get updated learning materials for all the chapters of class 9 subjects. Download BYJU'S app to get personalized video content and learn the concepts of maths such as circles and its fundamentals, in an easy way.