NCERT Exemplar Class 9 Maths Chapter 7 Triangles, is provided here for students to prepare for exams and score good marks. These exemplar problems have been designed in accordance with CBSE syllabus for 9th standard by our experts, which covers the following topics of chapter Triangles given below;
Congruent triangles
Criteria's or conditions for congruency of triangles
Inequalities in a Triangle
Triangles, is one of the most interesting and easy chapters of class 9 mathematics. In this chapter, the students will learn the basic concepts of triangles like congruence of triangles, criteria for congruence of triangles like Side Angle Side, Angle Side Angle, Angle Angle Side. To get these concepts understood we are providing here exemplar solutions, which students can also use as a reference tool while solving NCERT book exercise questions.
Students are also suggested to use our study materials for class 9, such as exemplar books, notes, NCERT solutions while preparing for exams and to have a quick review from it. Also, the previous year question papers and sample papers will give them the idea of questions asked from chapter 7 Triangles.
Practice maximum of questions related to the triangles from NCERT exemplar for class 9 maths chapter 7 triangles and download the pdf format of it to practice offline, by clicking on the below link;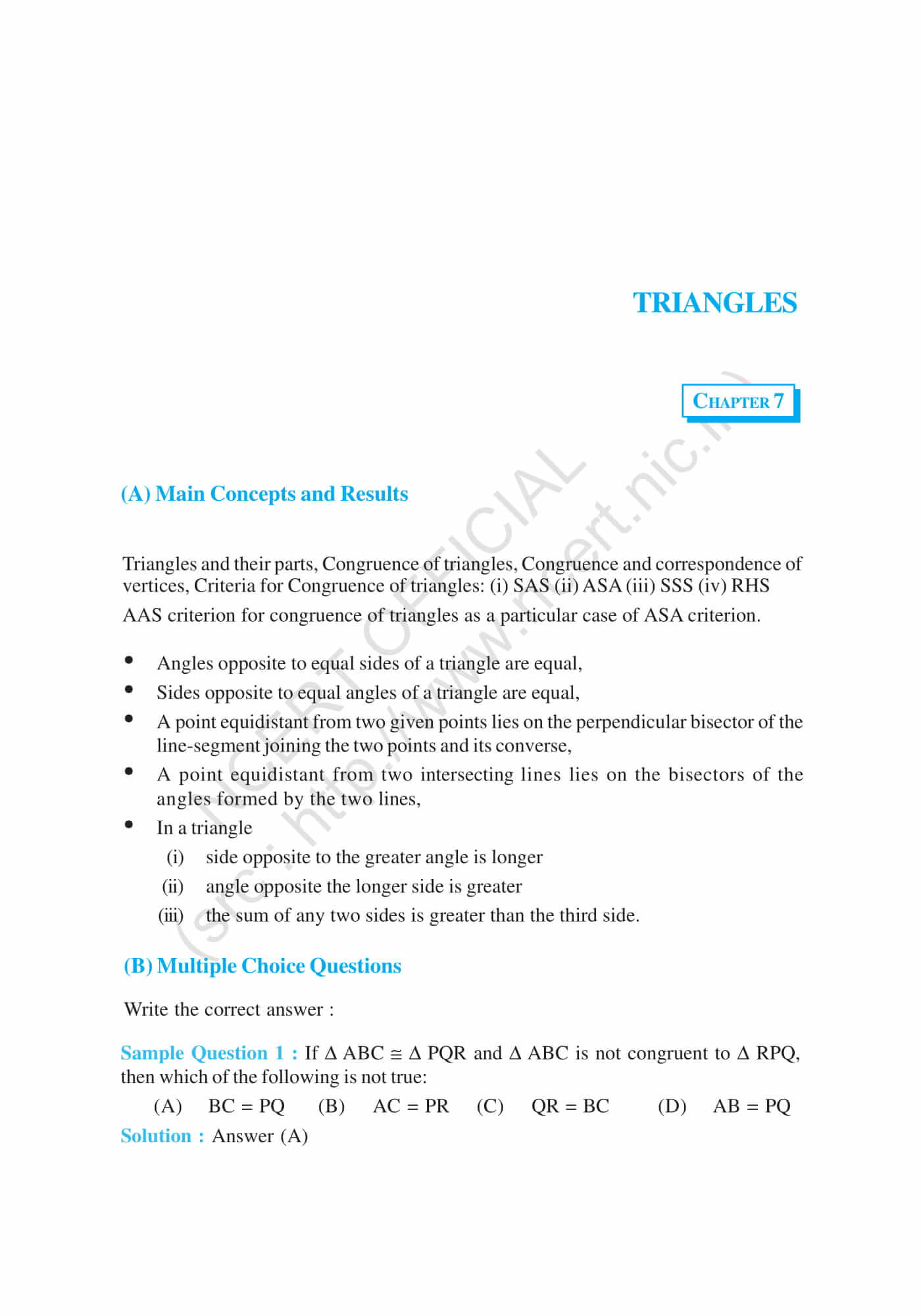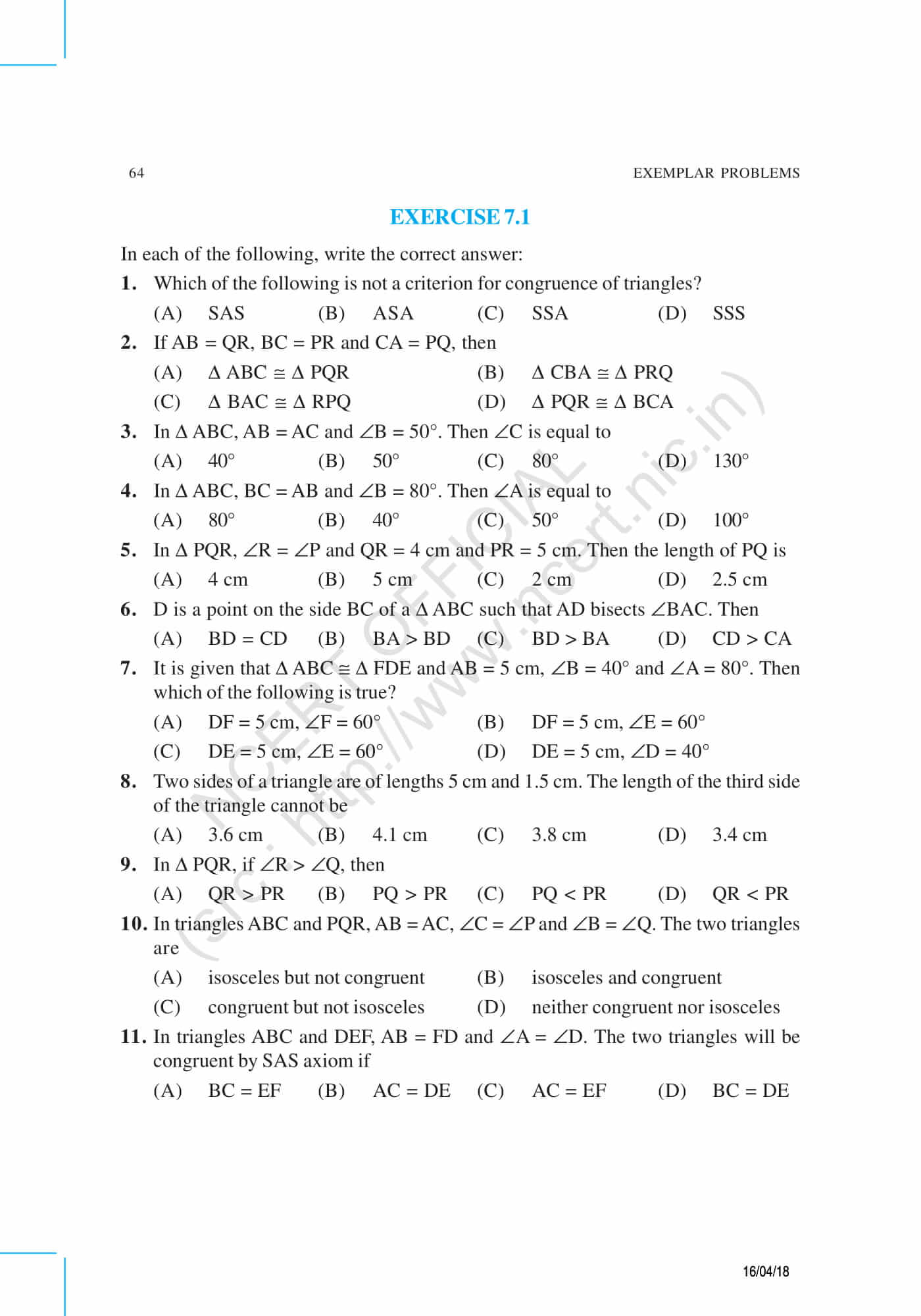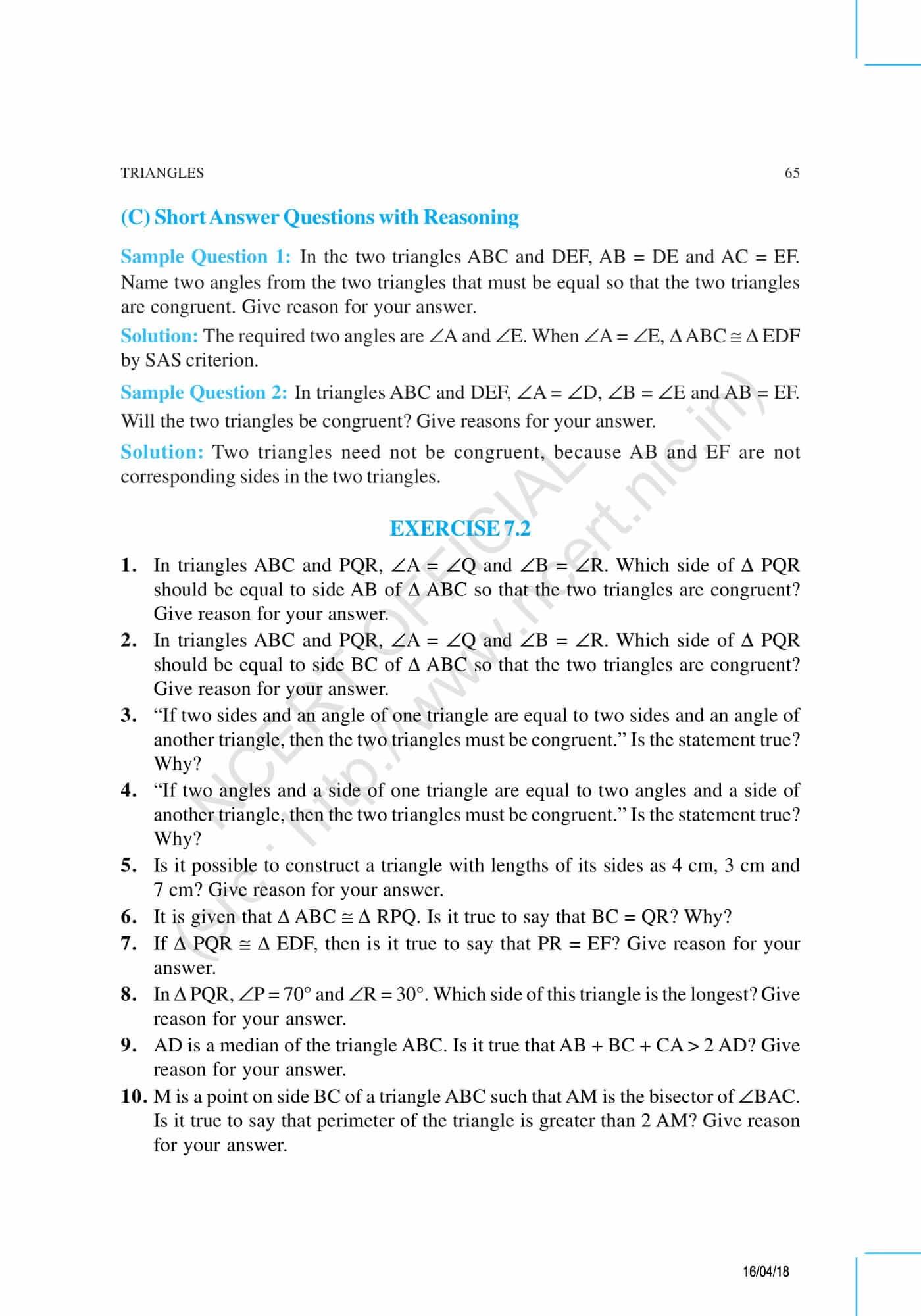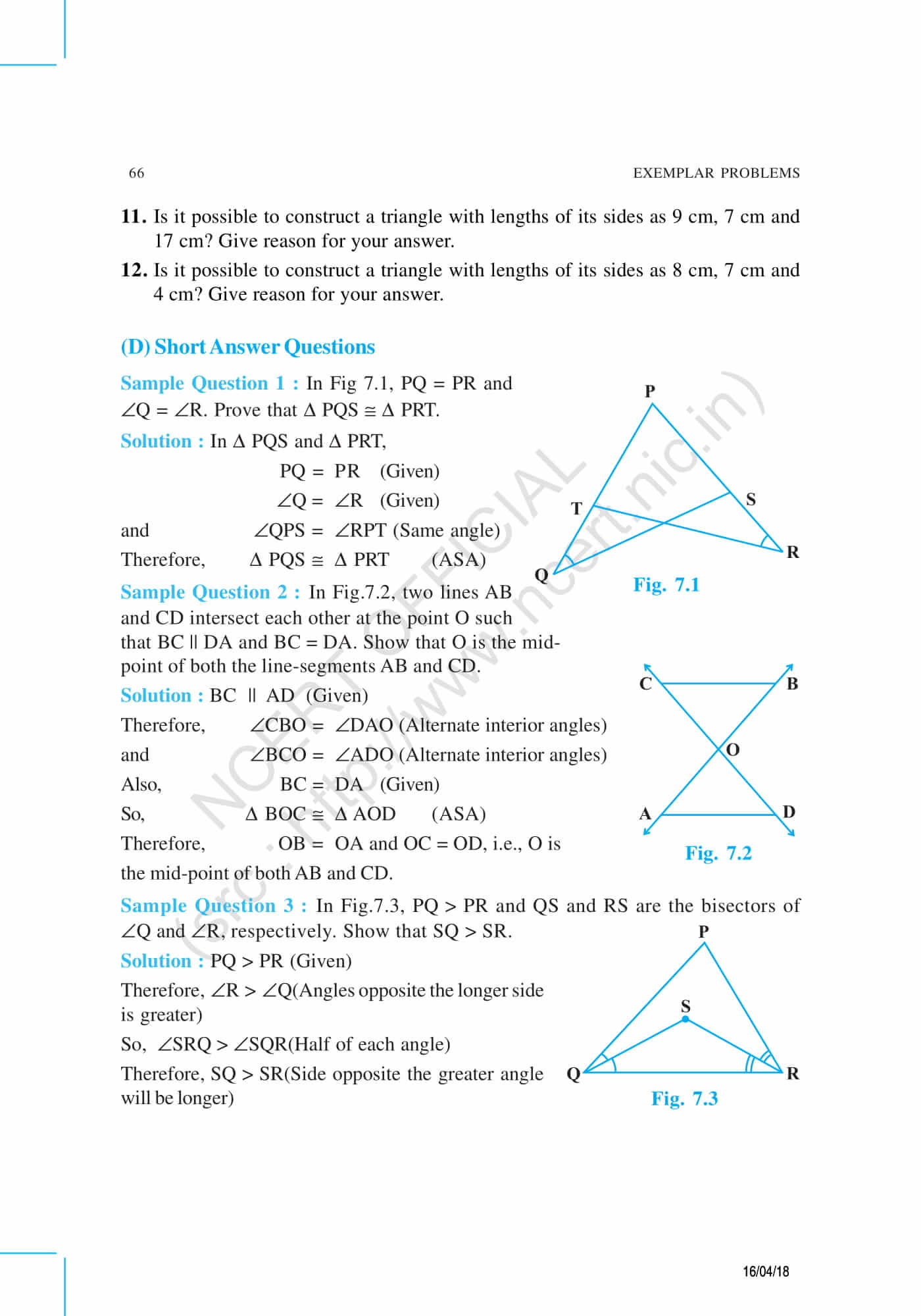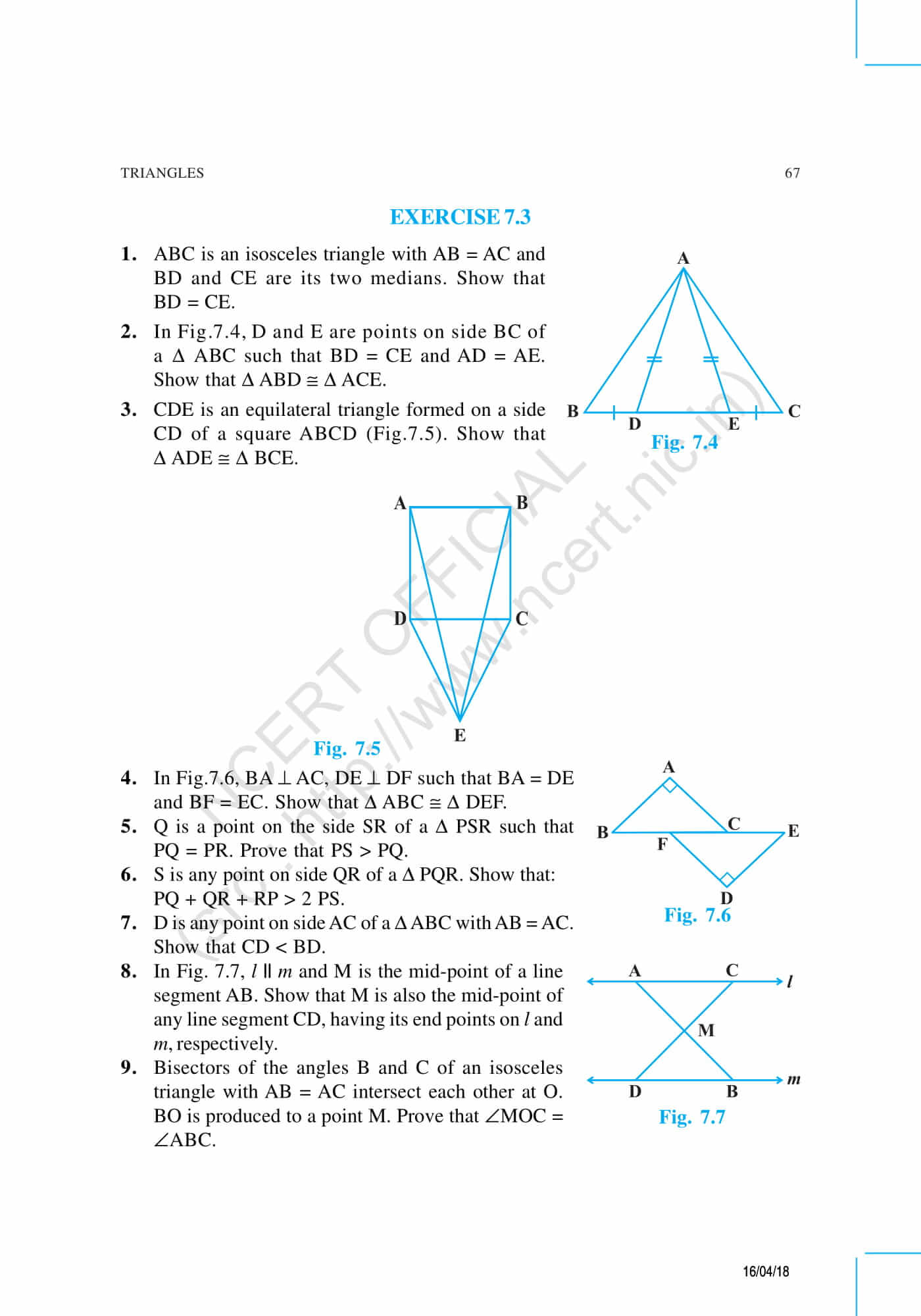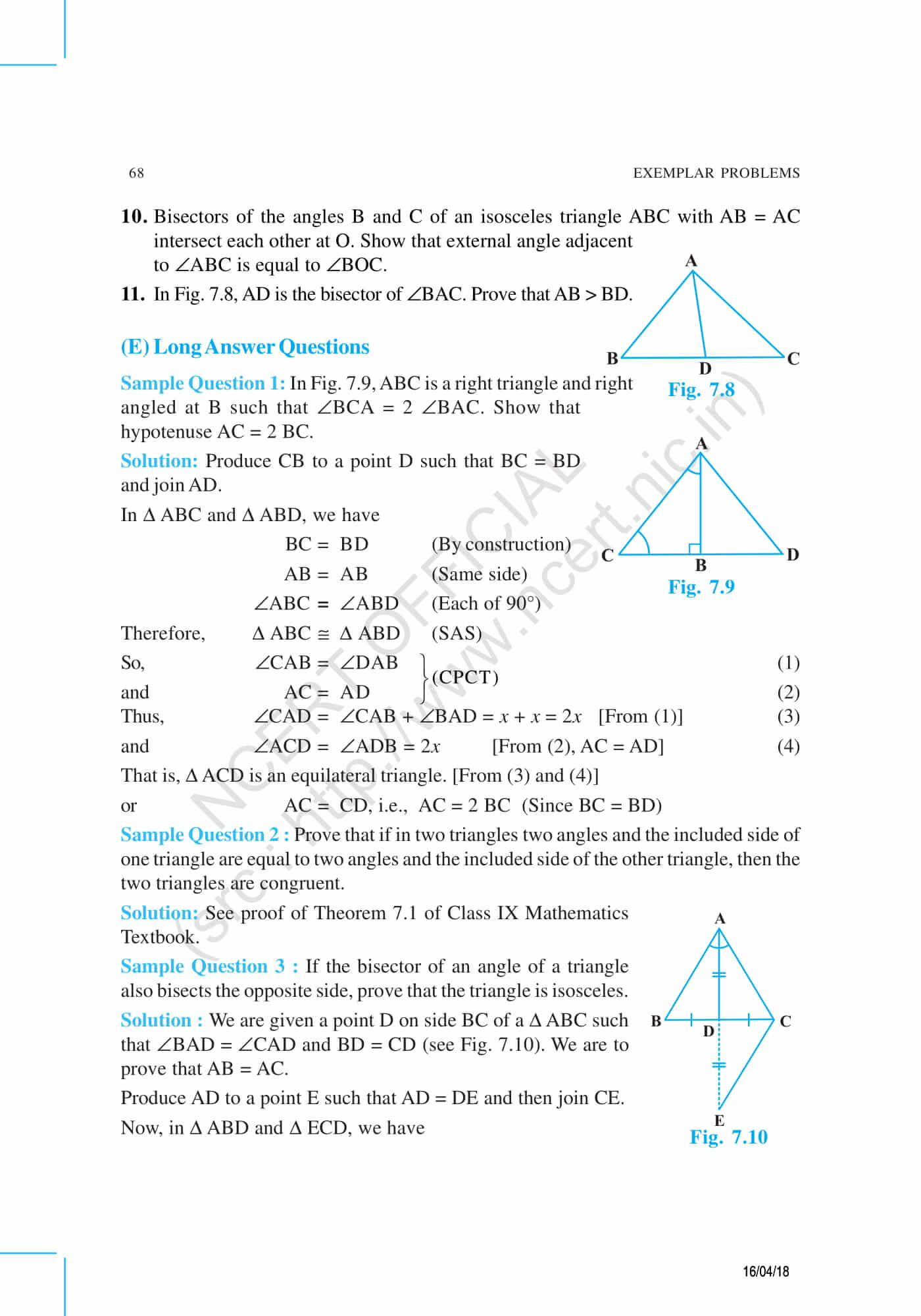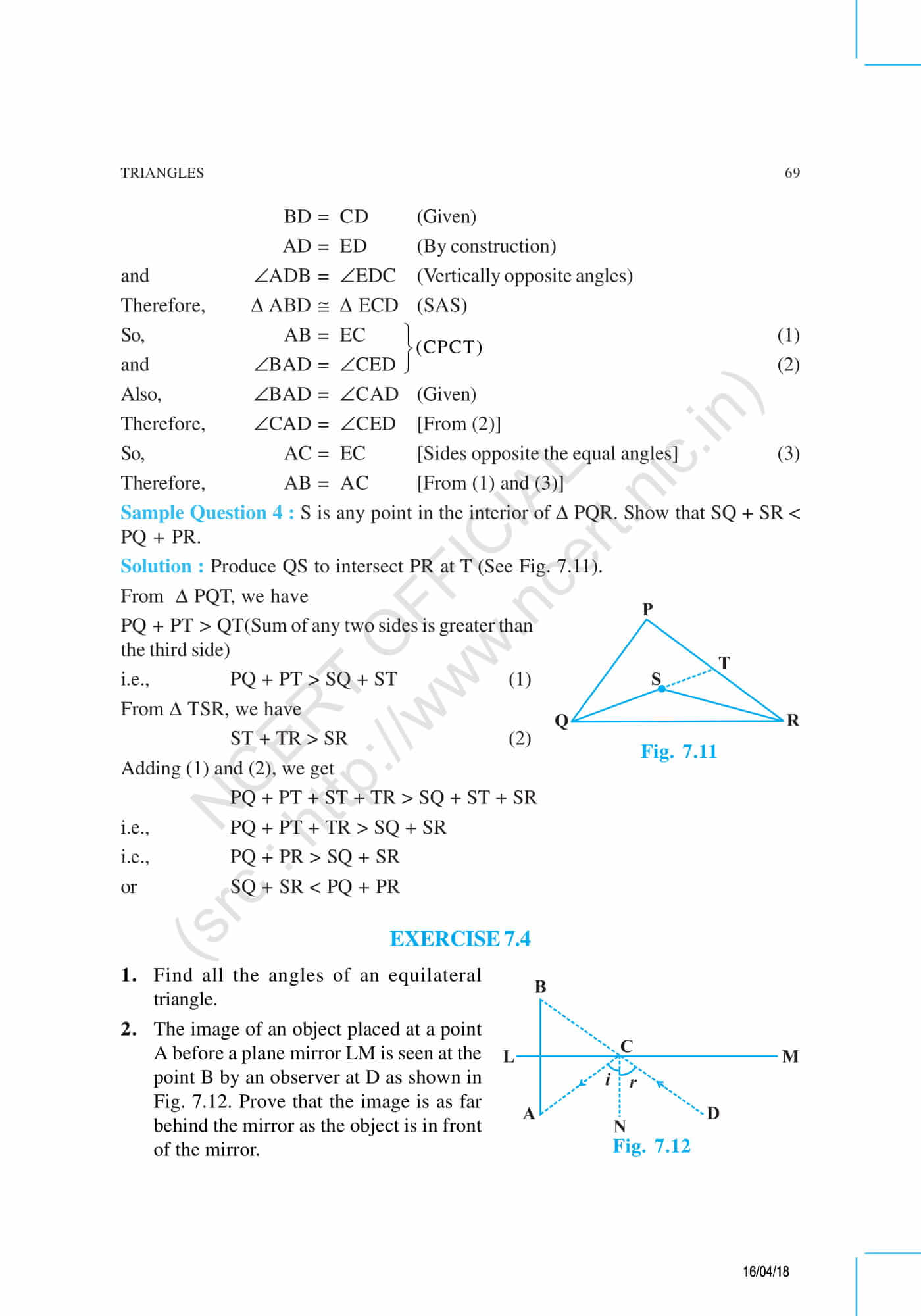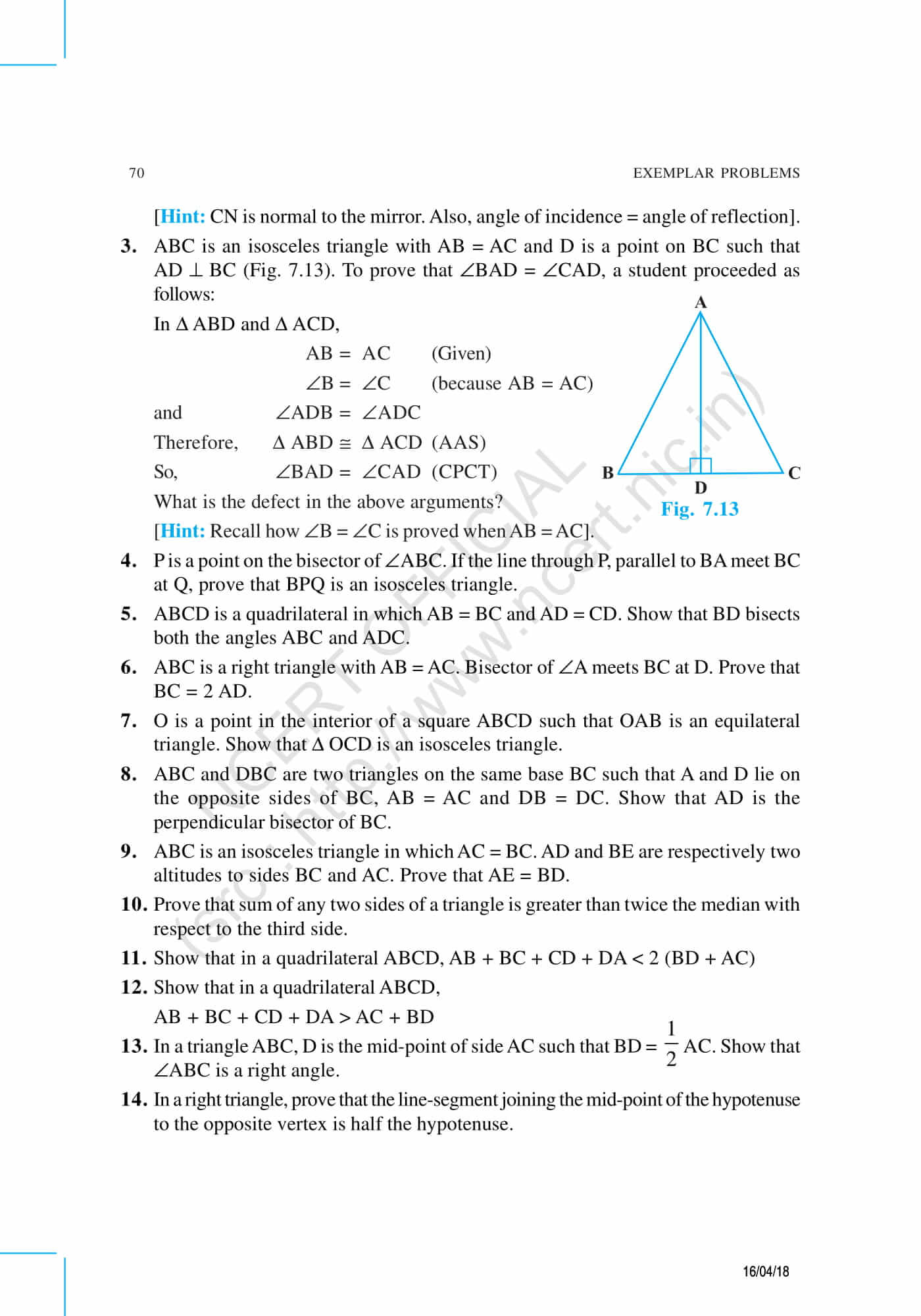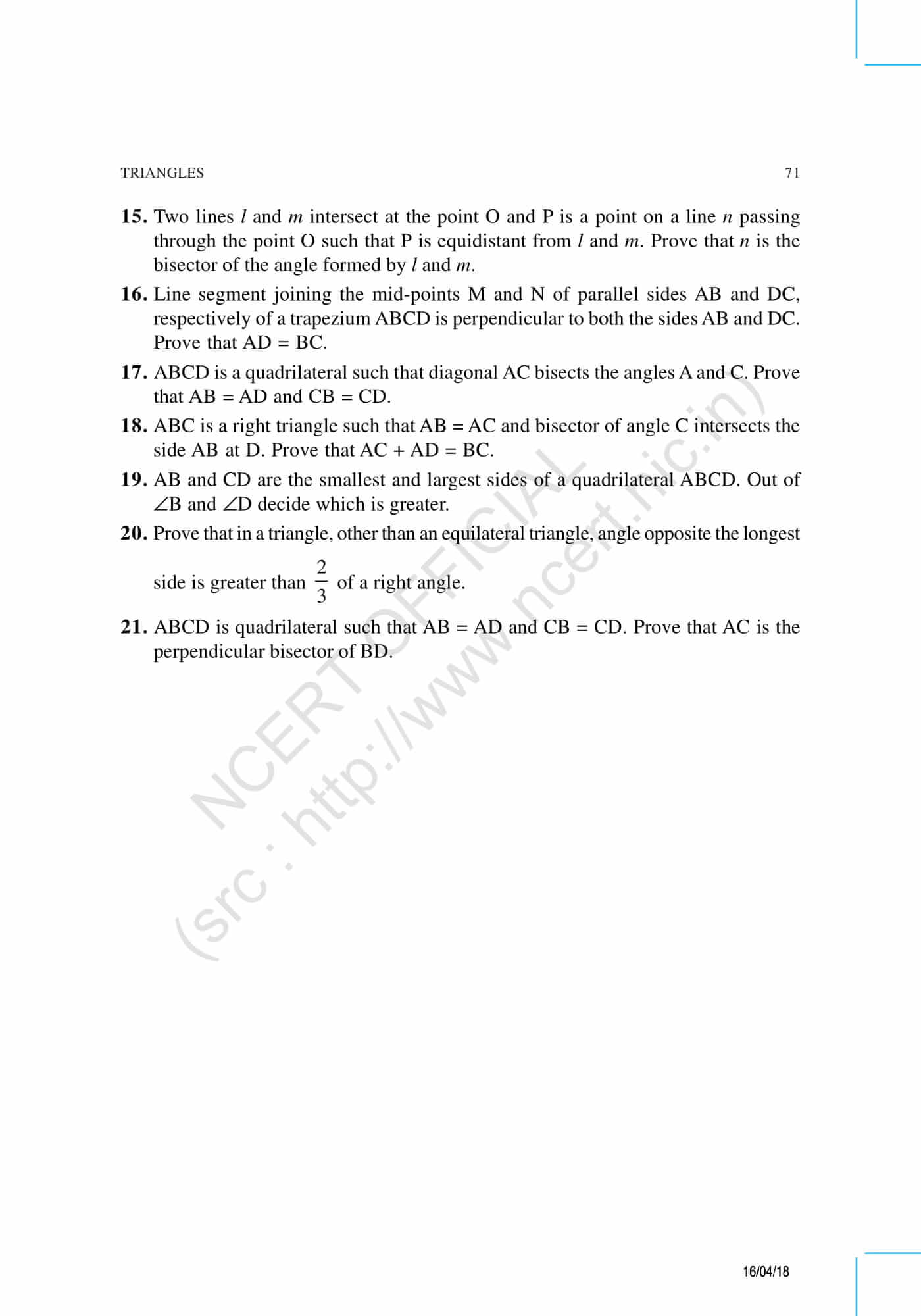 Download BYJU'S-The learning app to get personalized videos explaining various concepts of Maths such as triangles and congruency and of related topics with the help of pictures and video contents. Also, get these exemplars for all the chapters of class 9 Maths subject with us.