NCERT Exemplar Class 9 Maths Chapter 9 Areas of Parallelograms and Triangles, is provided here for students who are appearing this year for final exams. In this chapter, the topics covered are with respect to CBSE syllabus prepared by our experts and they are as follows;
Areas of parallelograms, on the same base and between the same parallels
Areas of triangles on the same base and between the same Parallels
Median of triangle dividing into two triangles
And more of the problems based on related topics.
To encourage easy learning and help students understand the concepts of areas of parallelograms and triangles based on different scenarios, free NCERT exemplars are provided here which can be further downloaded in the form of a PDF. Students can use these solved questions in exemplar solutions as a reference tool while practicing the NCERT book exercise questions, also.
BYJU'S provide exemplar books, NCERT solutions, notes and questions papers as learning materials for students so that they can practice a variety of maths problems here resolving their difficulties. Students are also advised to solve sample papers and previous year question papers to know the type of questions asked from Maths chapter 9, areas of parallelograms and triangles and marks contained by it.
Learn to find the area of parallelogram and triangle by referring to NCERT exemplar for class 9 maths chapter 9 areas of parallelograms and triangles. Solving the exemplar question will help students to learn important formulas and theorems of parallelograms and triangles the chapter in an easy and better way.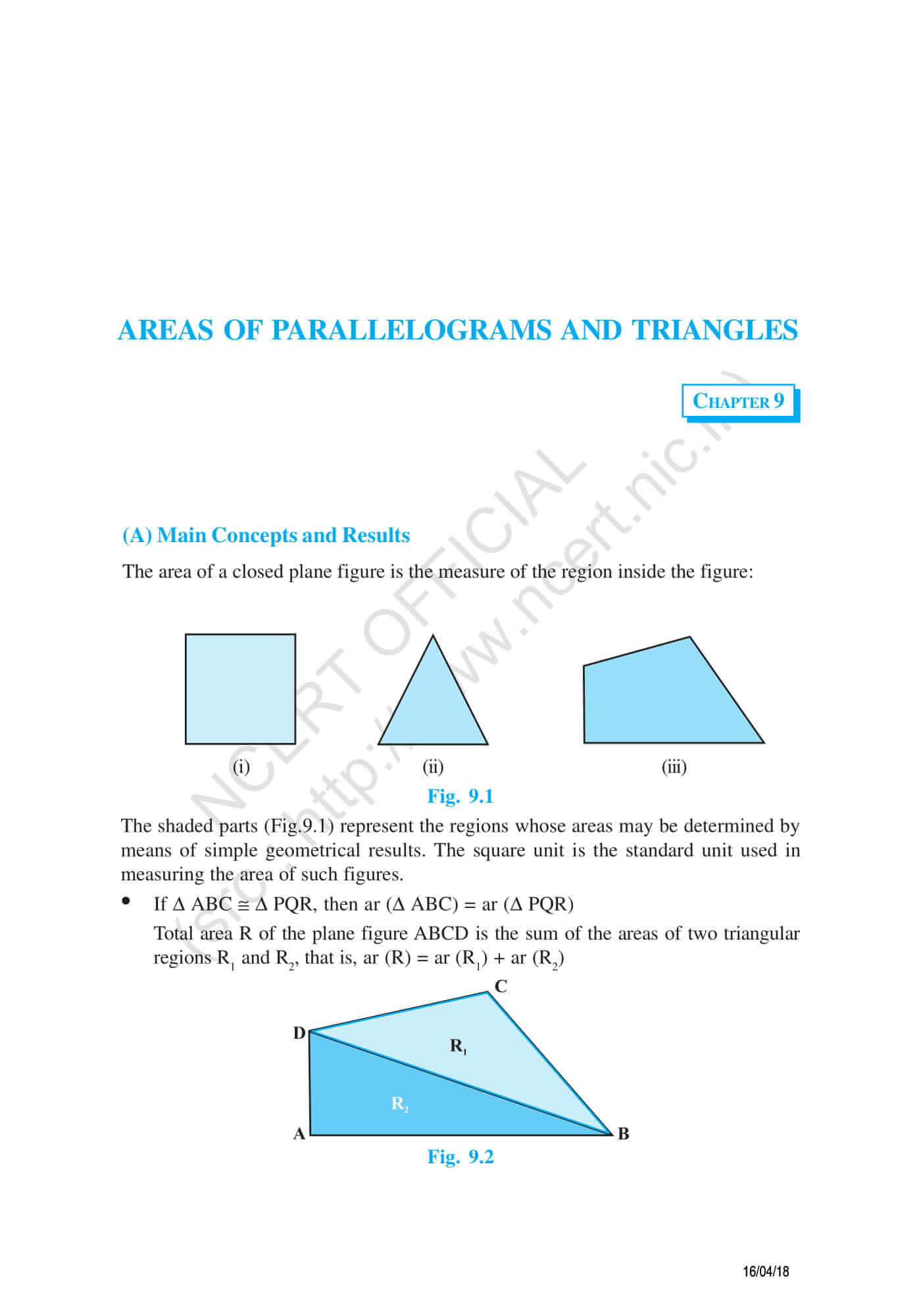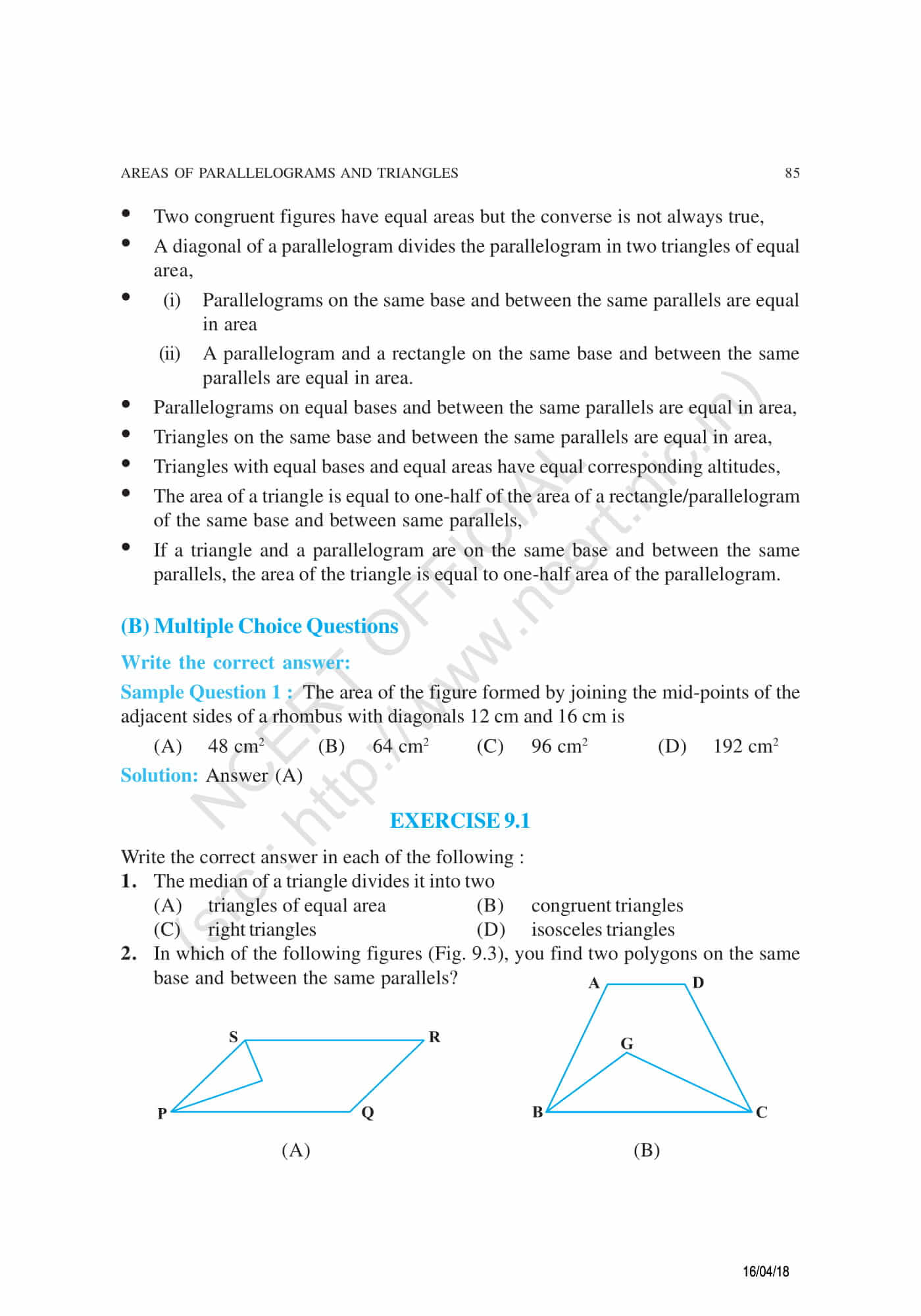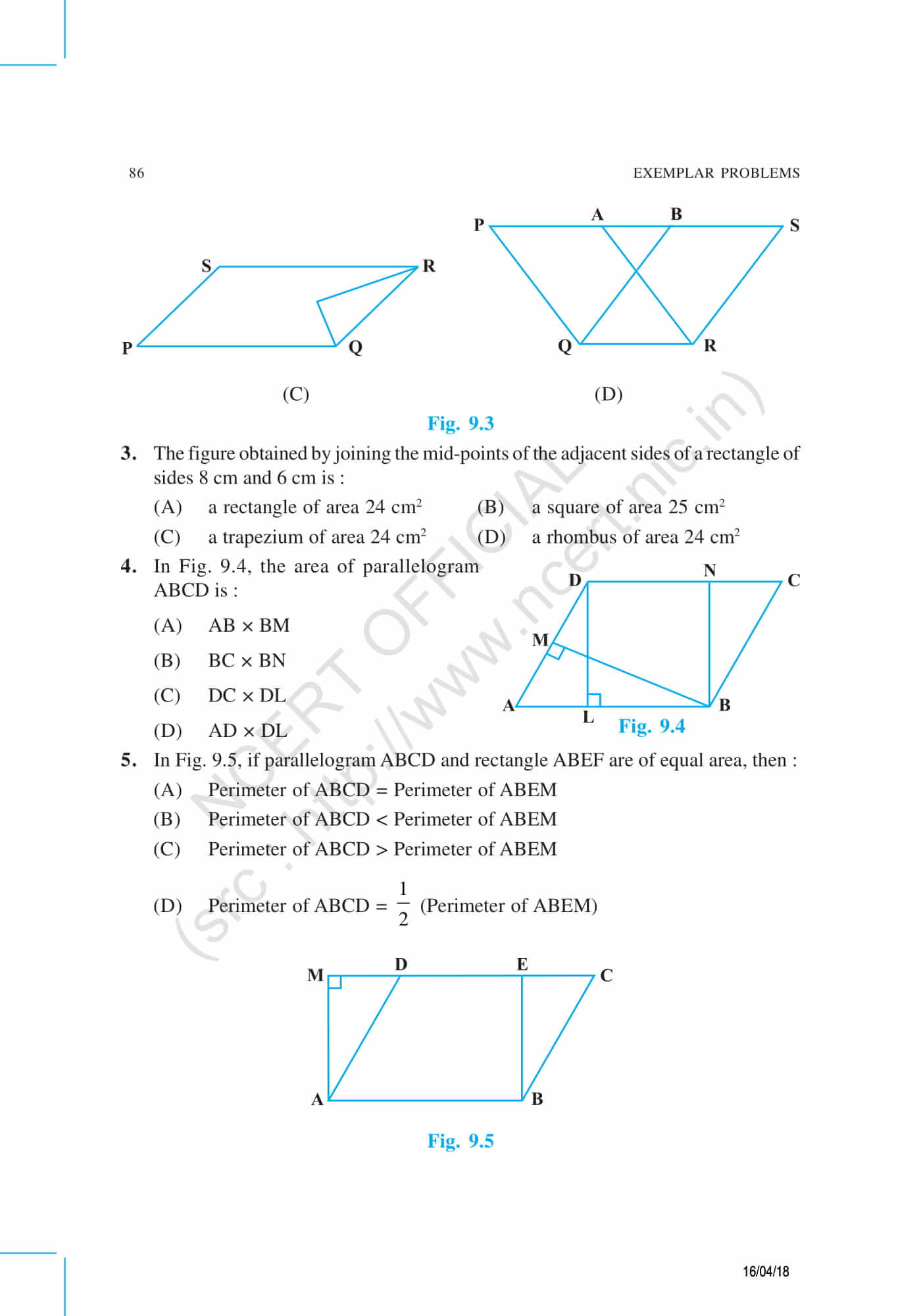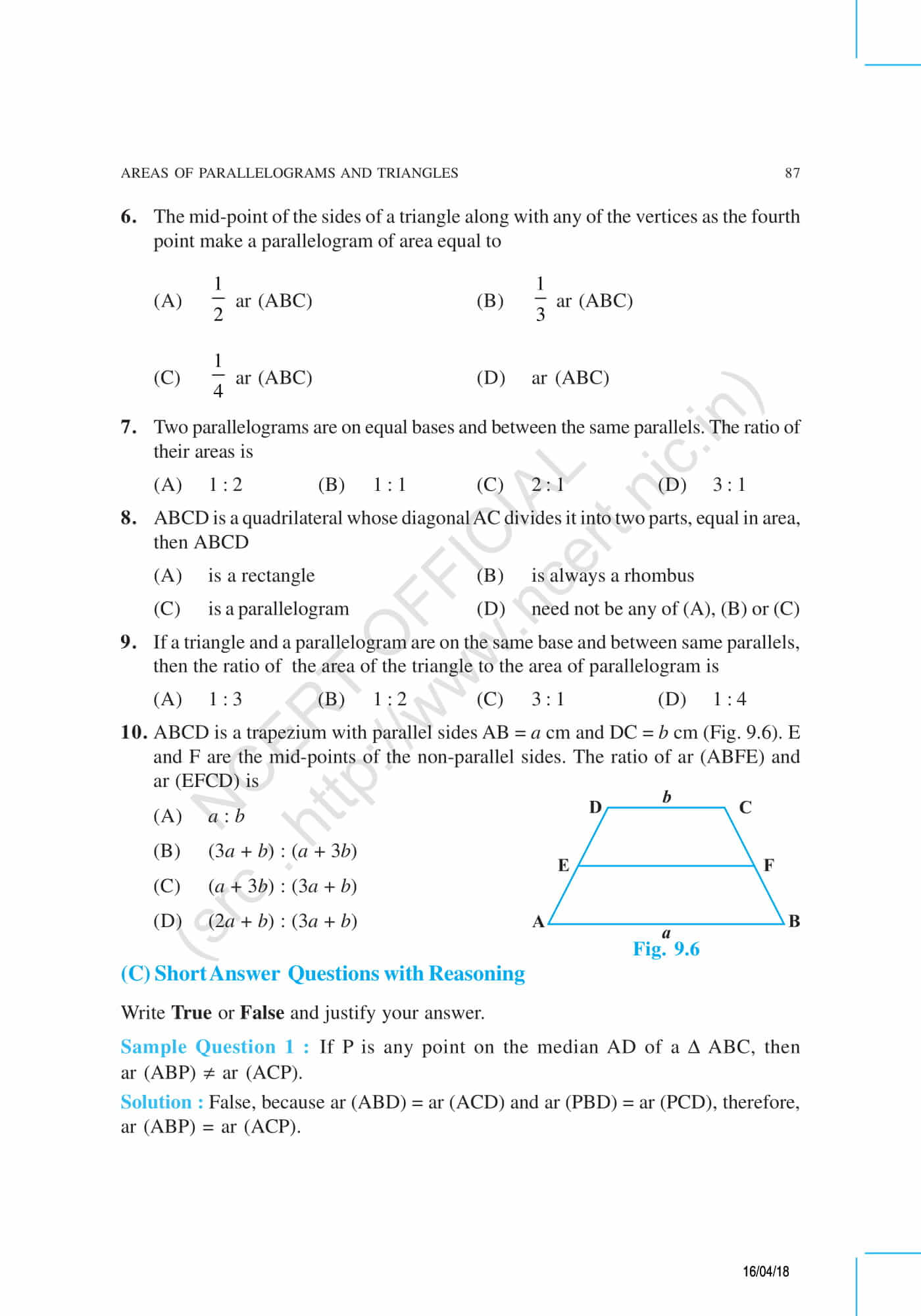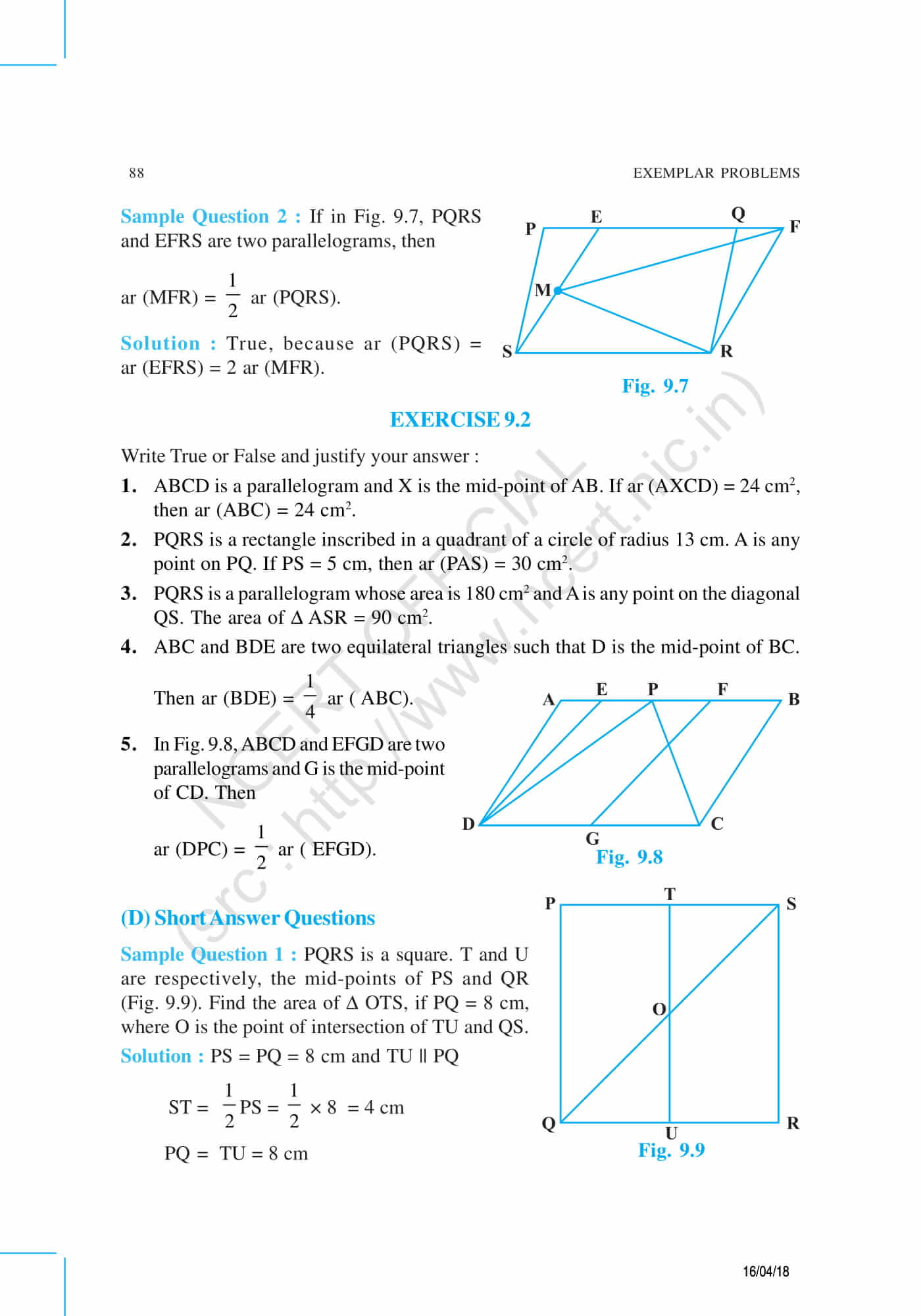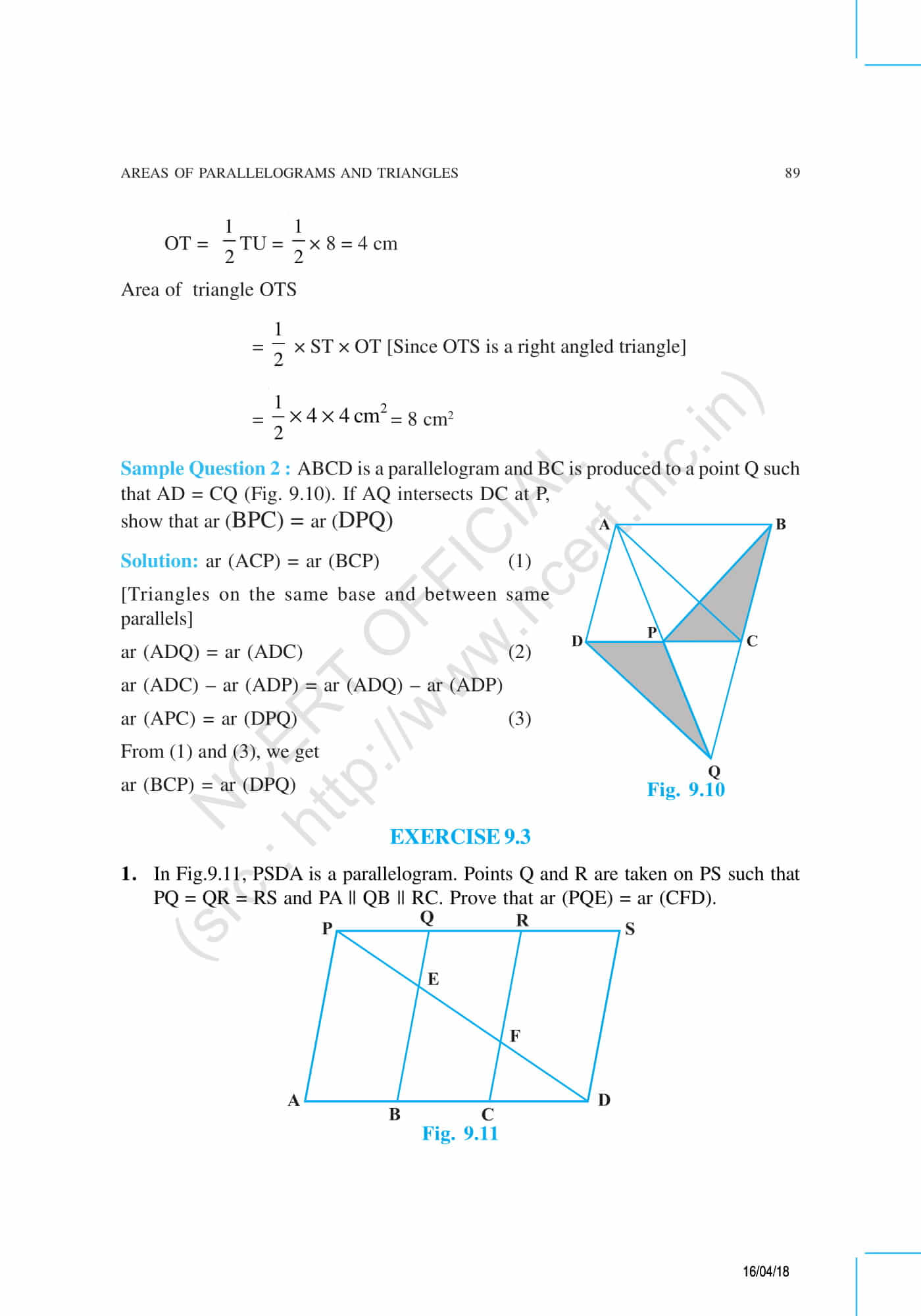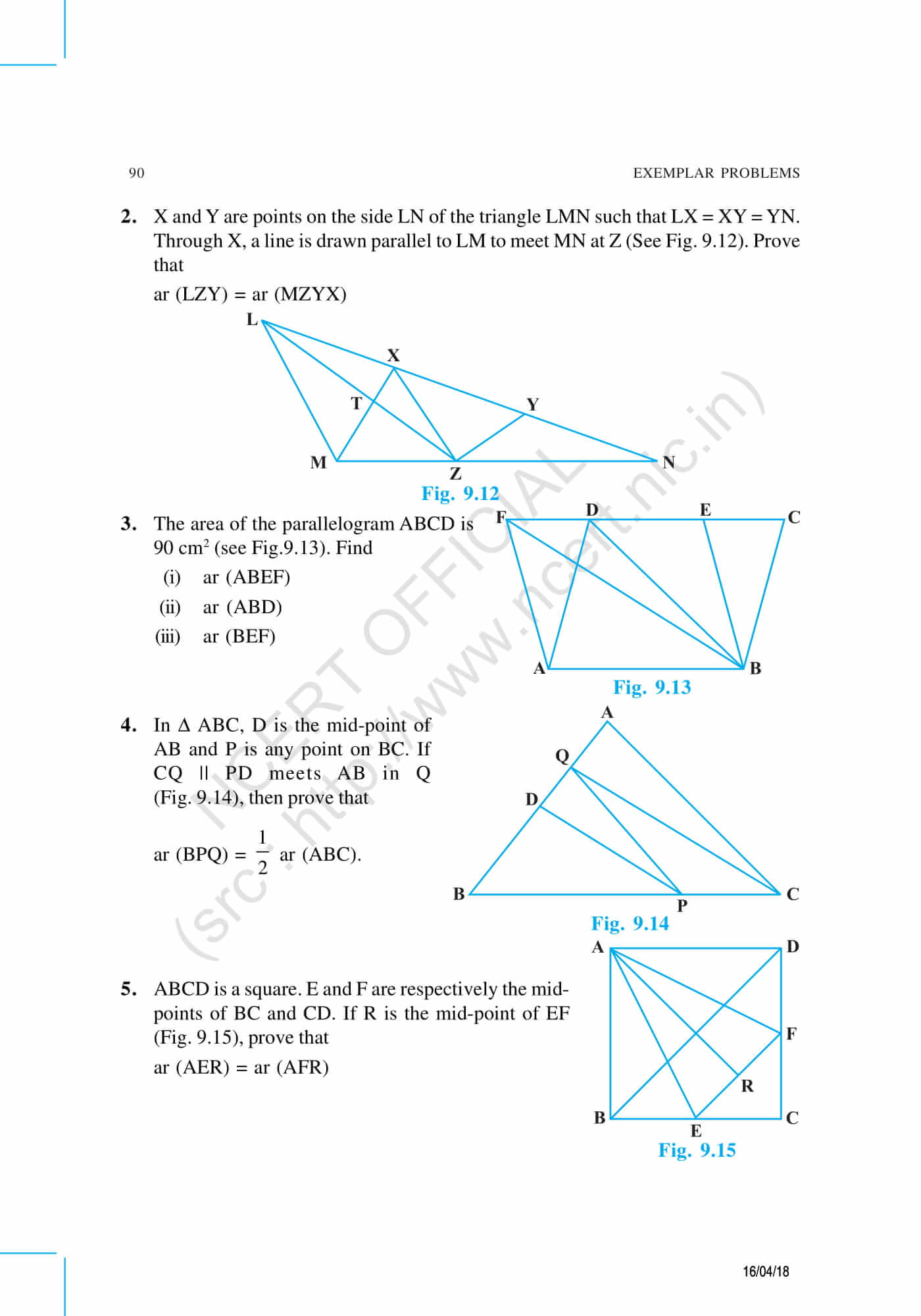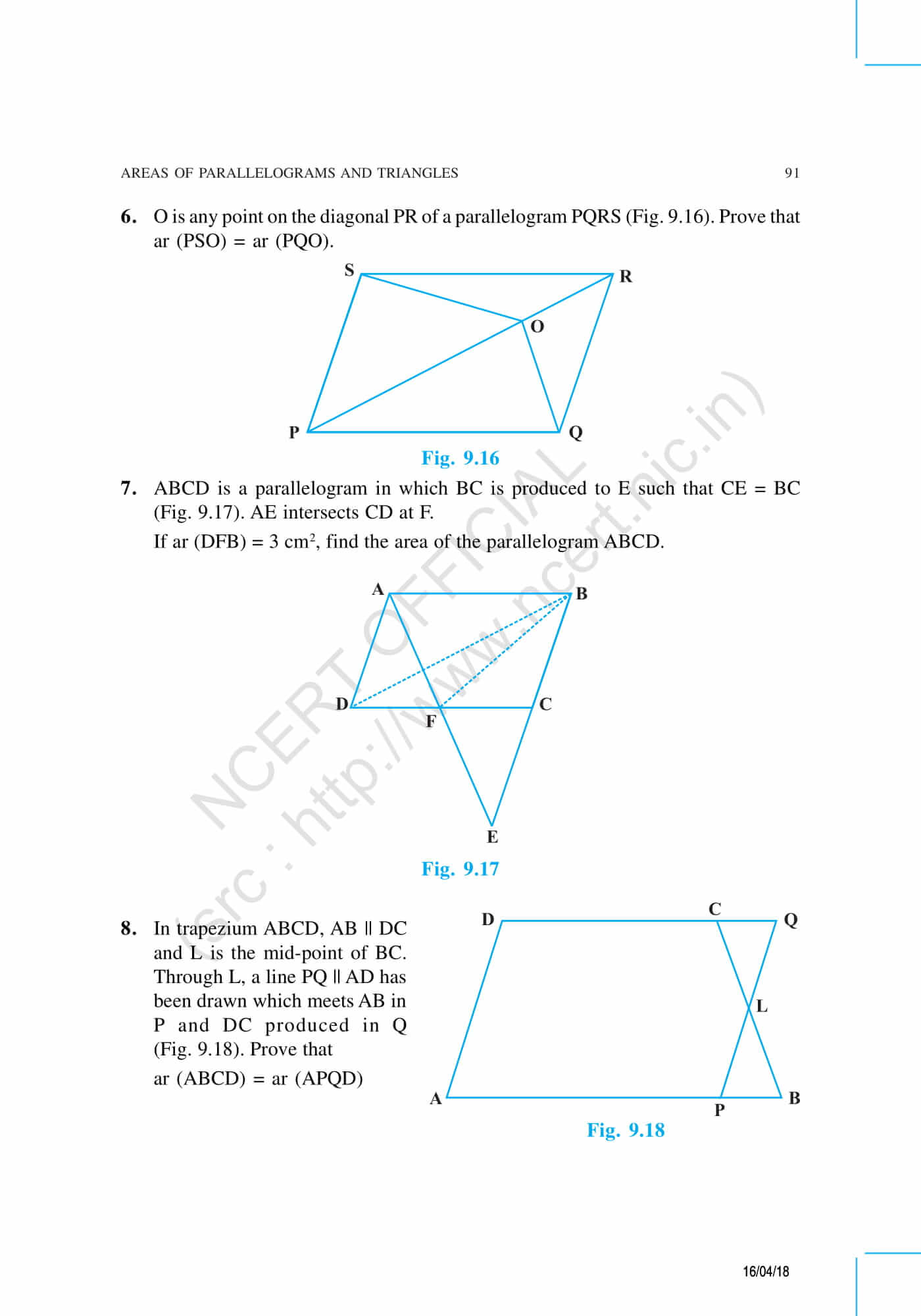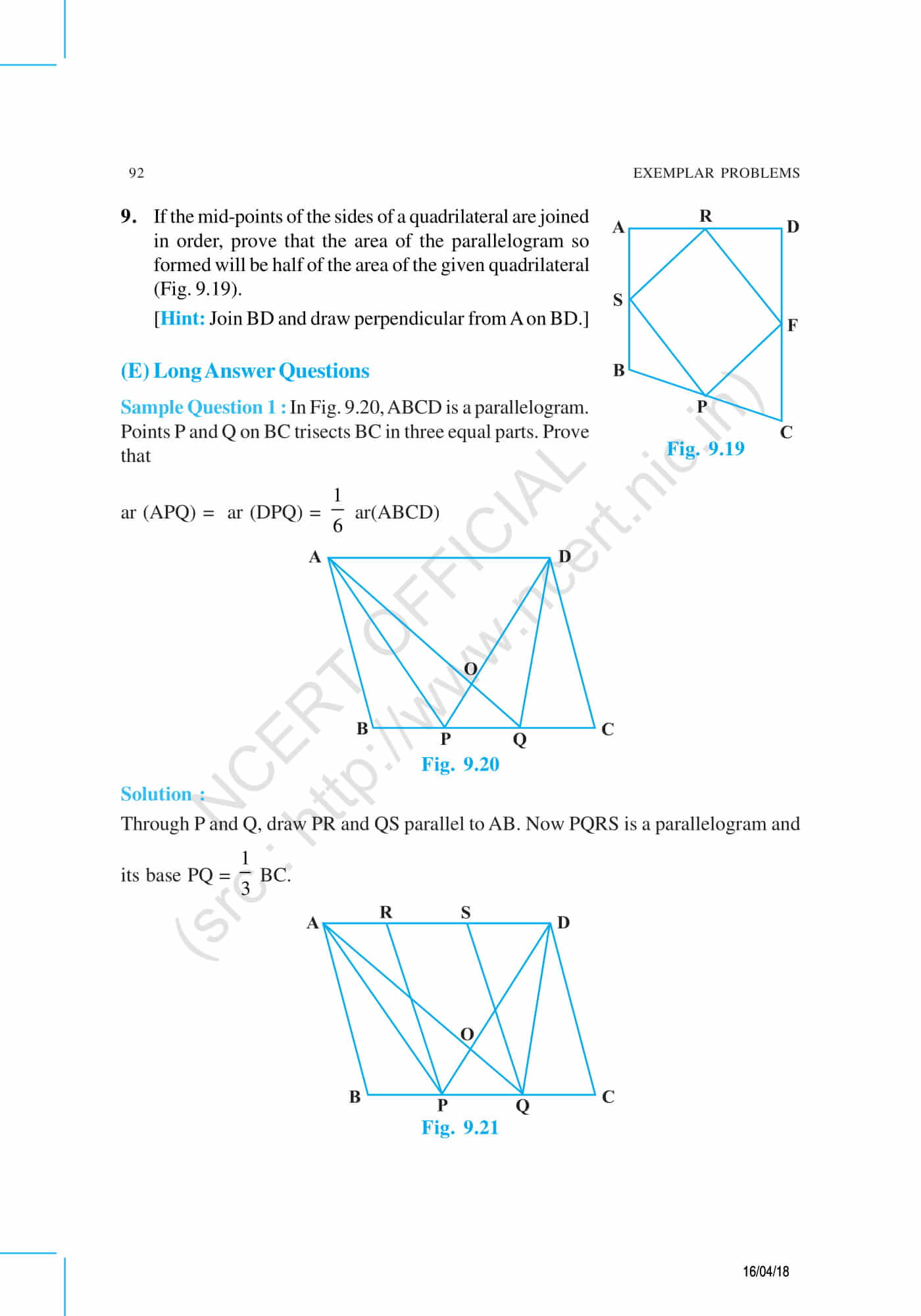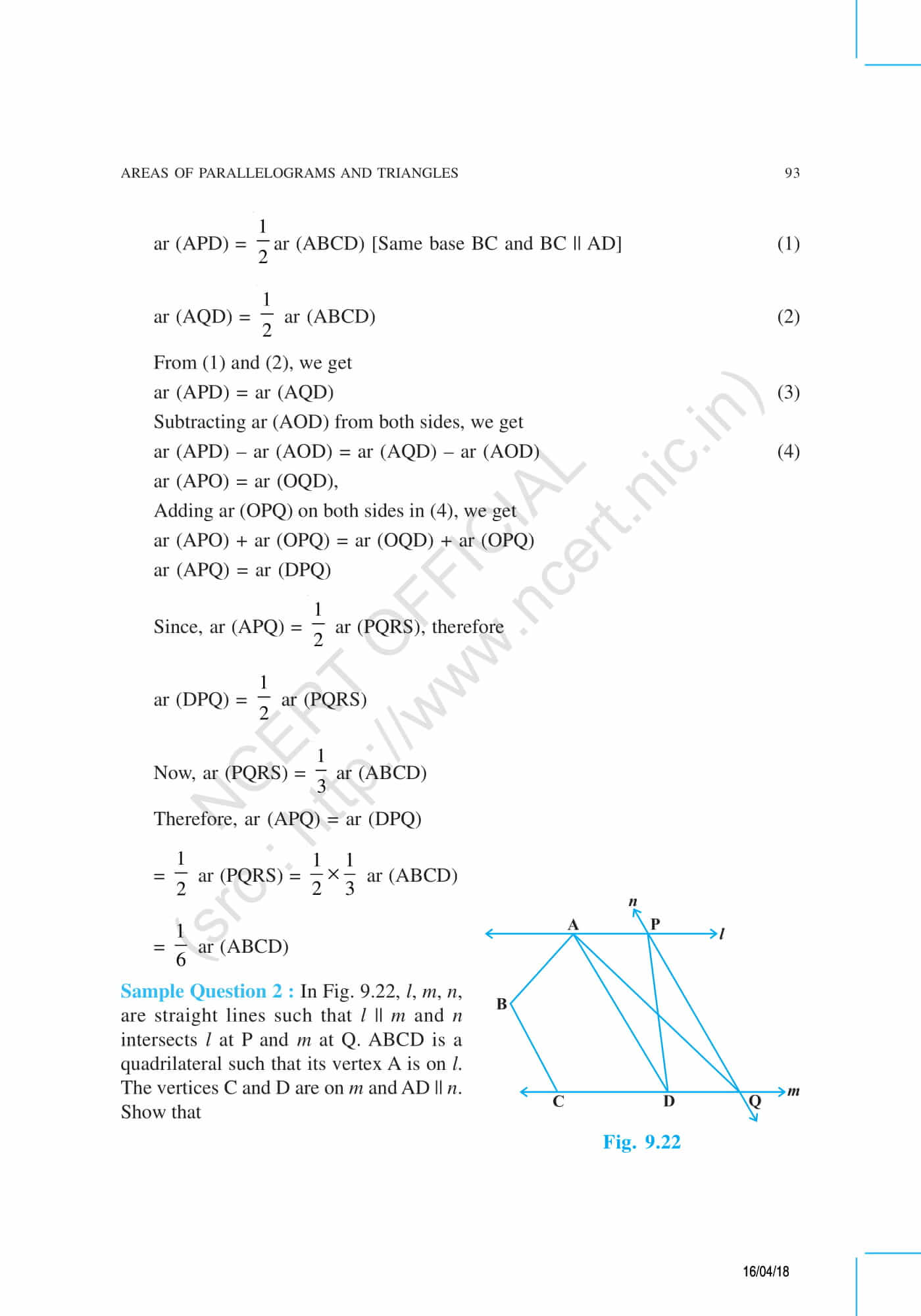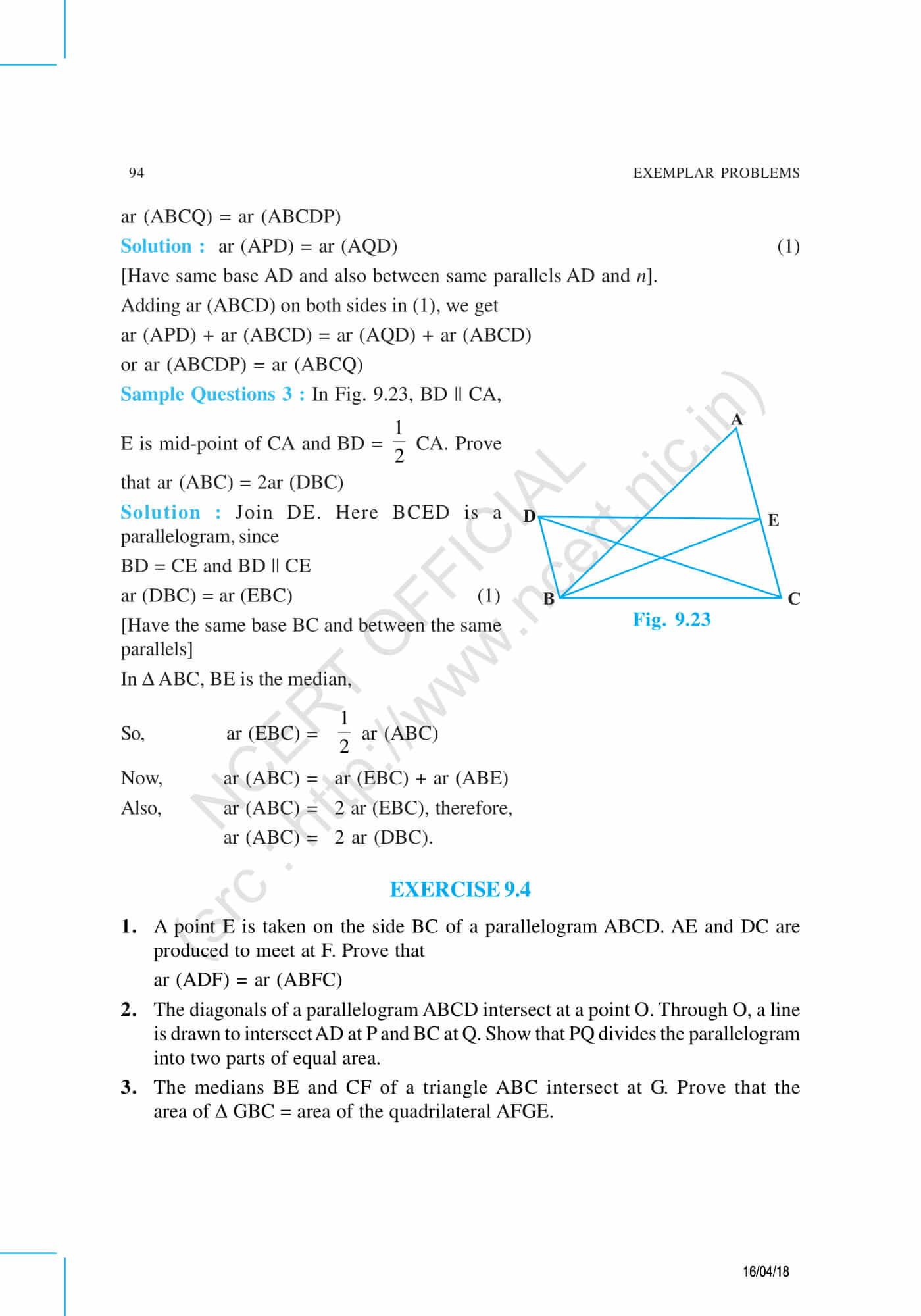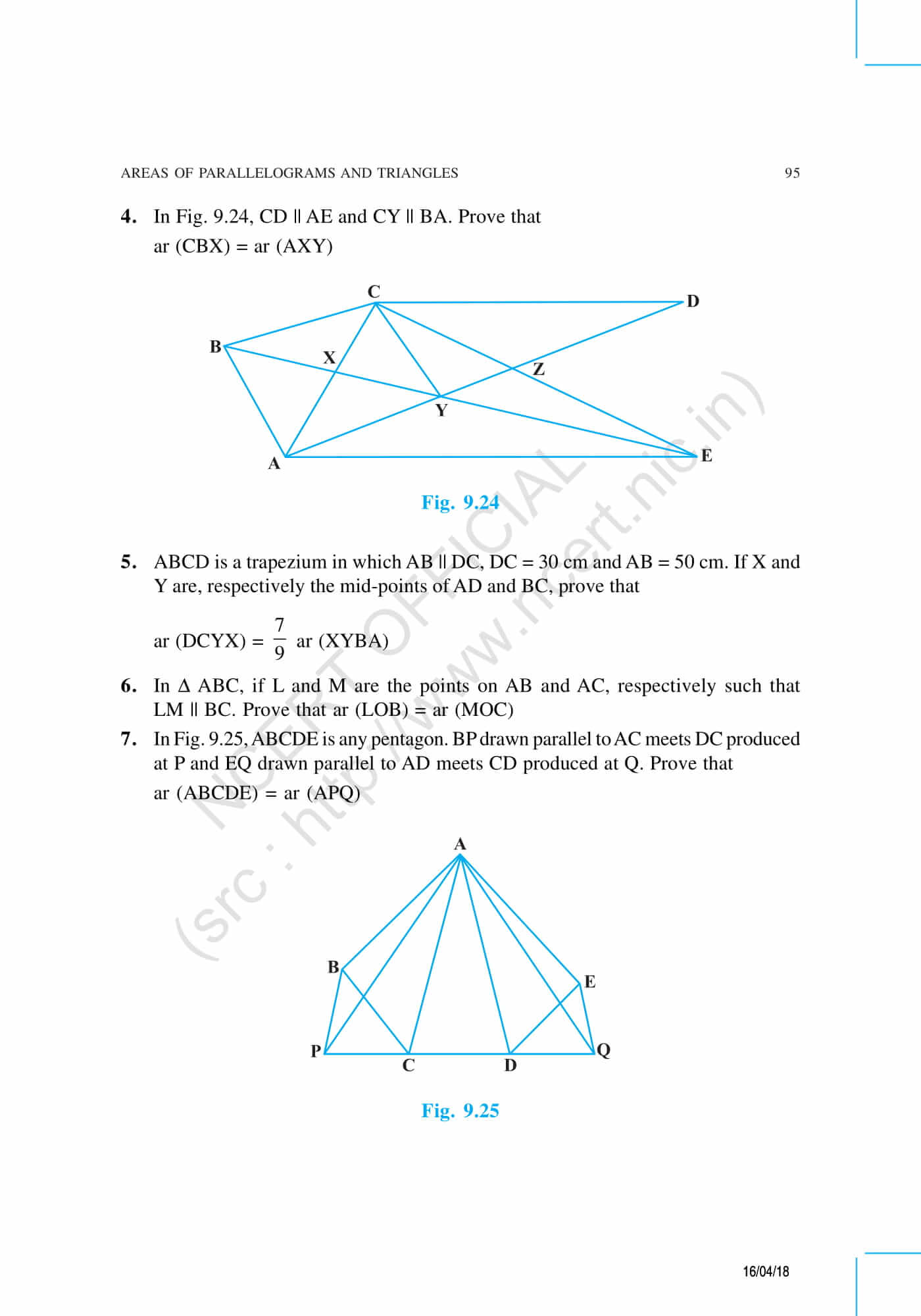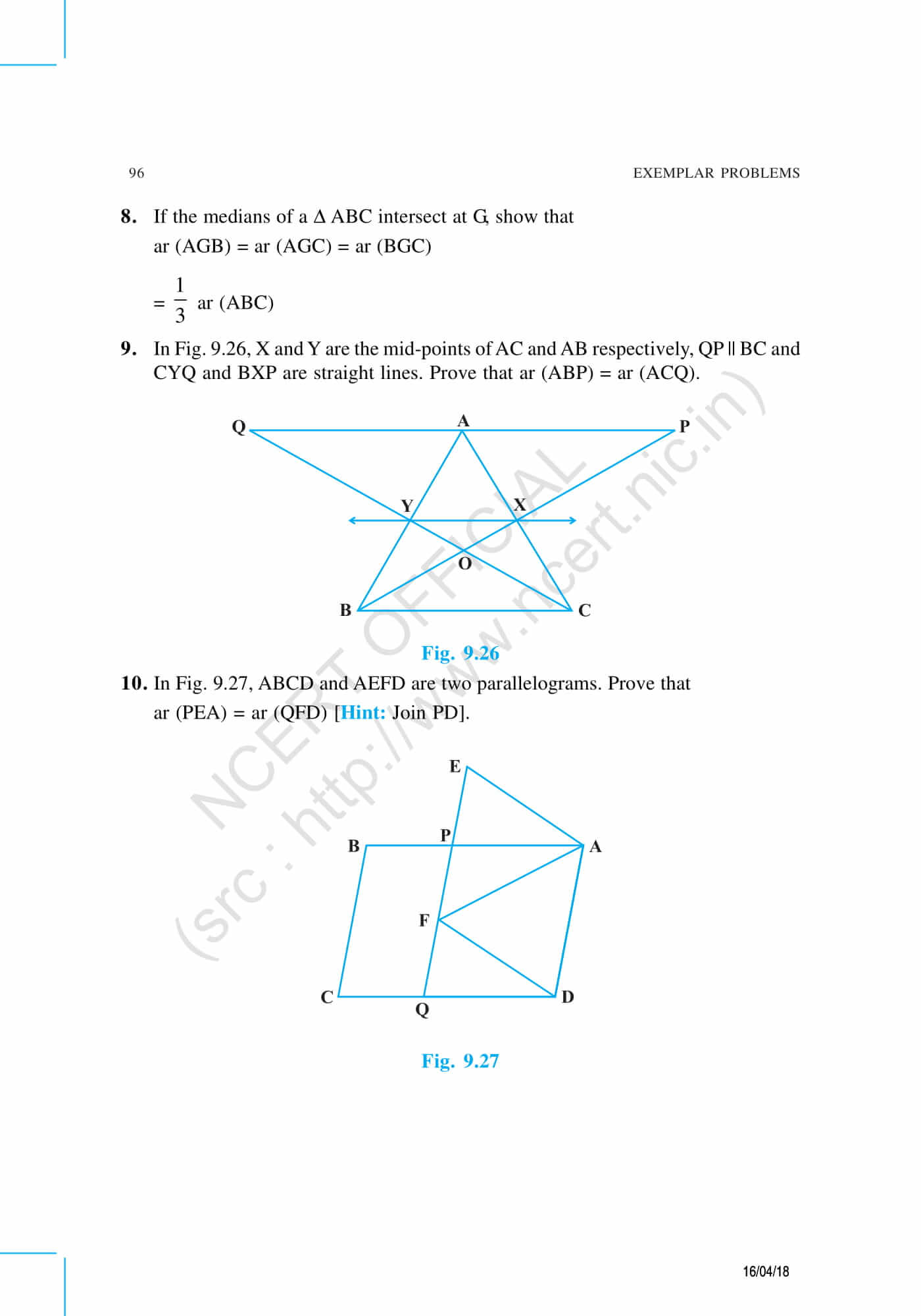 Click on the link to download the pdf of exemplar problems and solutions for chapter 9.
Keep reading with us and get exemplars for all the chapters of Maths class 9. Download BYJU'S app to get personalized video content and learn the concepts of maths such as Areas of Parallelograms and Triangles, in an easy way.