NCERT Exemplar Class 9 Mathematics Chapter 14 Statistics and Probability is provided here for students to prepare for exams. These exemplars problems and solutions for the 9th standard are designed by experts in accordance with CBSE syllabus, where following concepts of statistics and probability are explained in brief;
Collection and presentation of data in graphical form
Measures of central tendency
The basic approach to probability and problems based on them
Statistics and probability are one of the most important topics of mathematics. In this chapter, the students will learn how to find the mean, median and mode of the given data. And in the second part of the chapter, the students will learn to find the probability of a given situation. To get through these concepts, students are highly advised to practice exemplar for chapter 14 and become an expert in these topics.
The exemplar solutions can be used as a source tool for solving exercise questions of chapter 14 present in NCERT book and clear your doubts as well. Students can also refer to other study materials such as exemplar book, NCERT solutions, notes etc. to prepare for final exams. Solve some sample papers and previous year question papers to get an idea of the type of questions asked from statistics and probability and also marks held by it.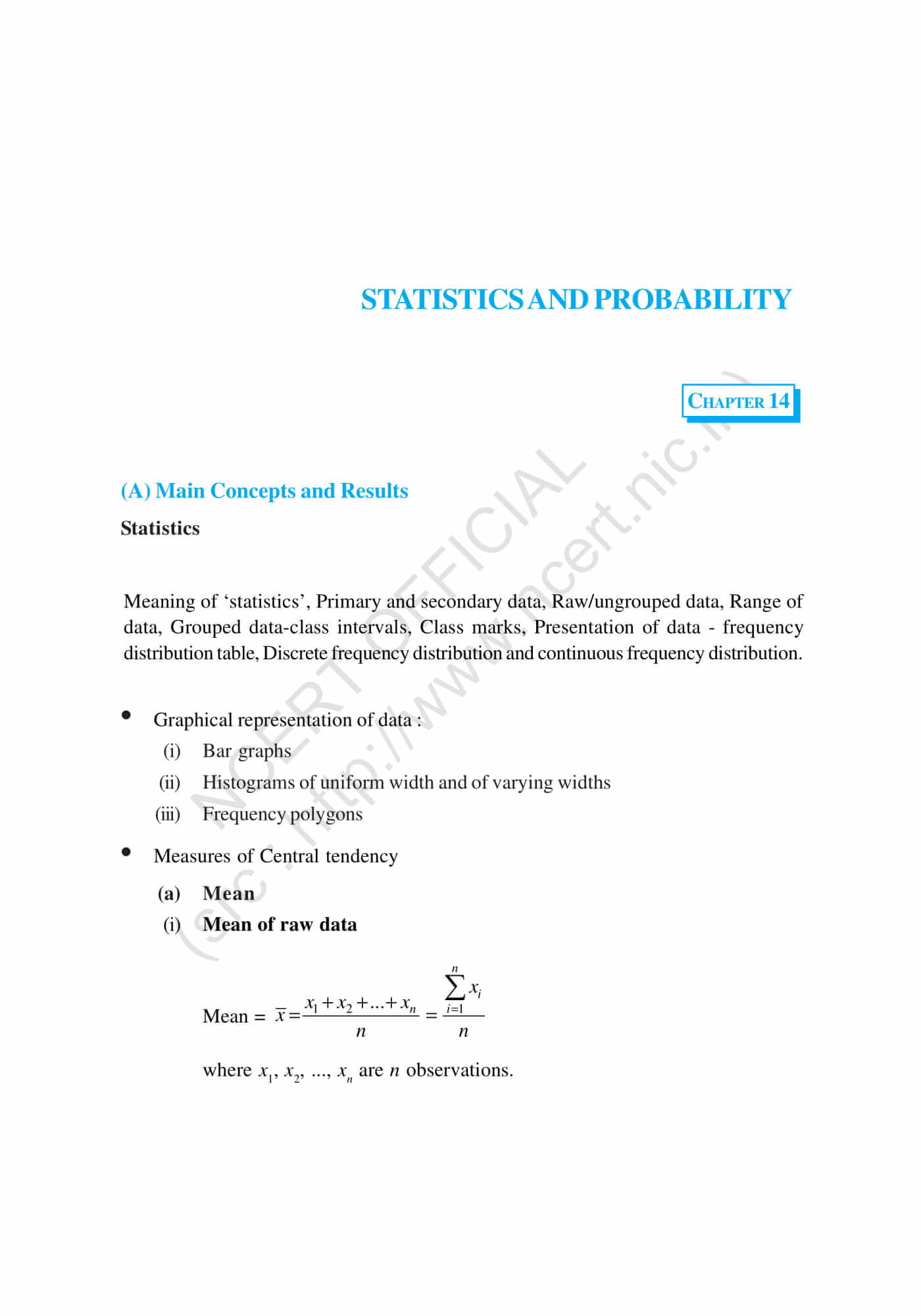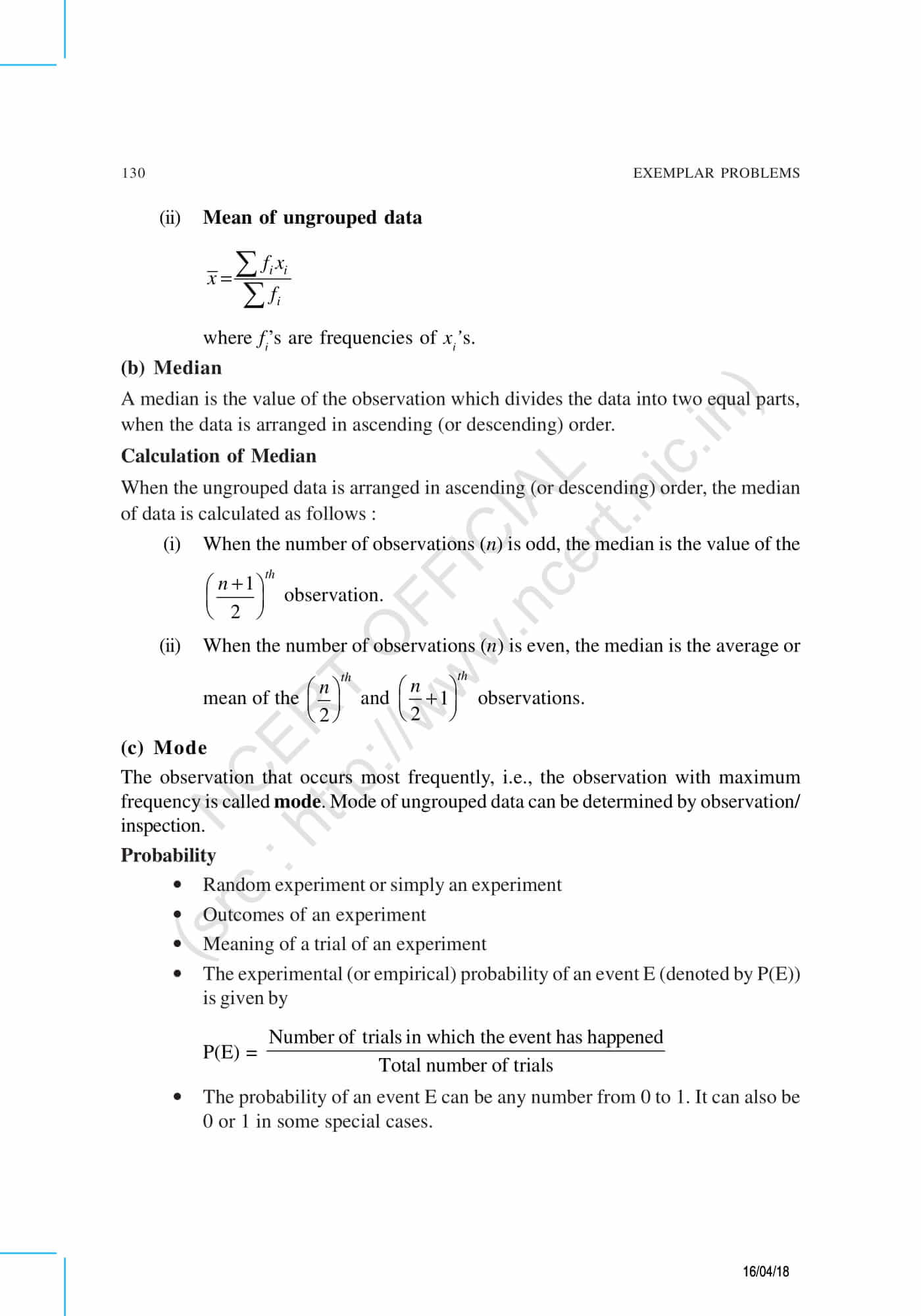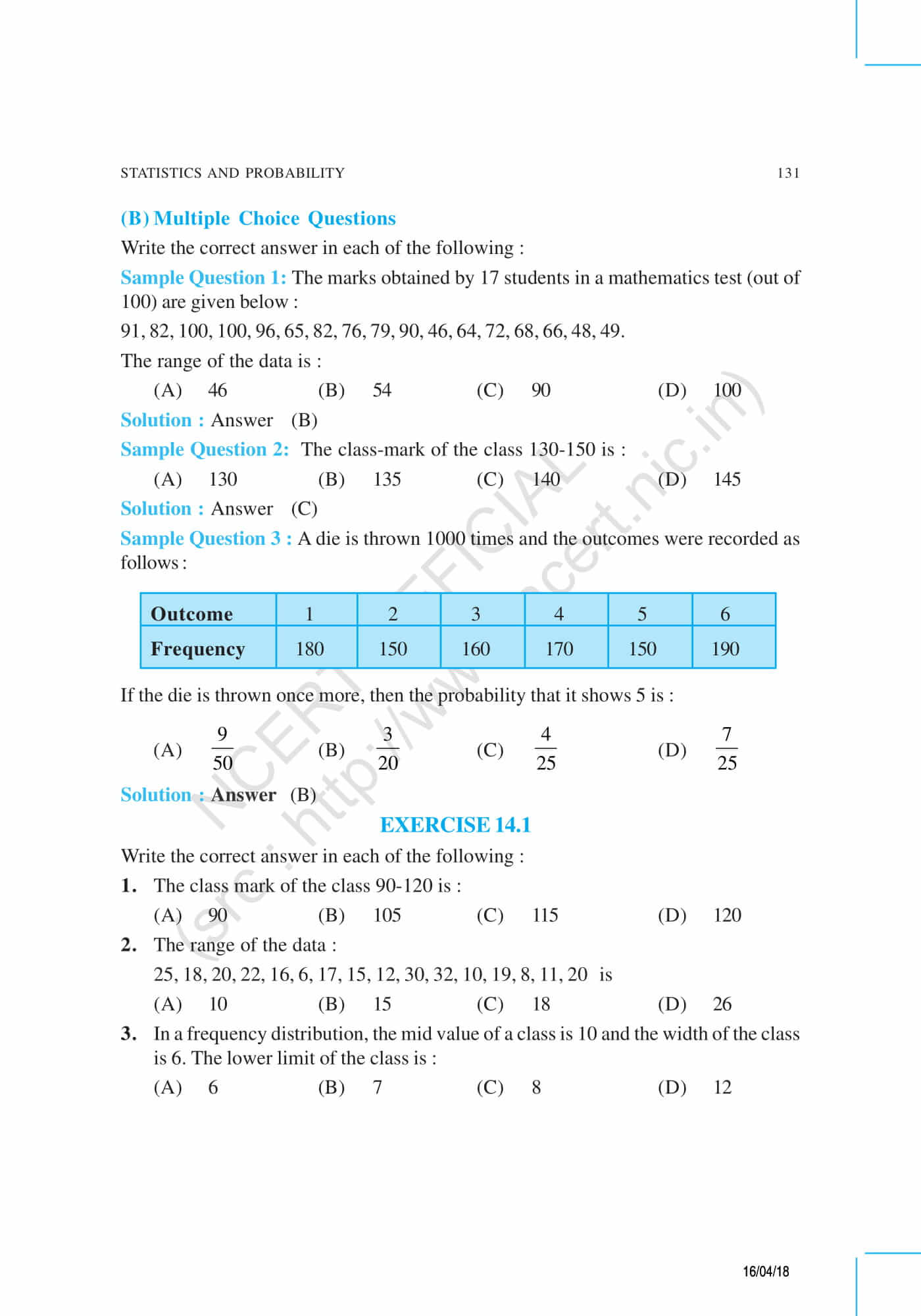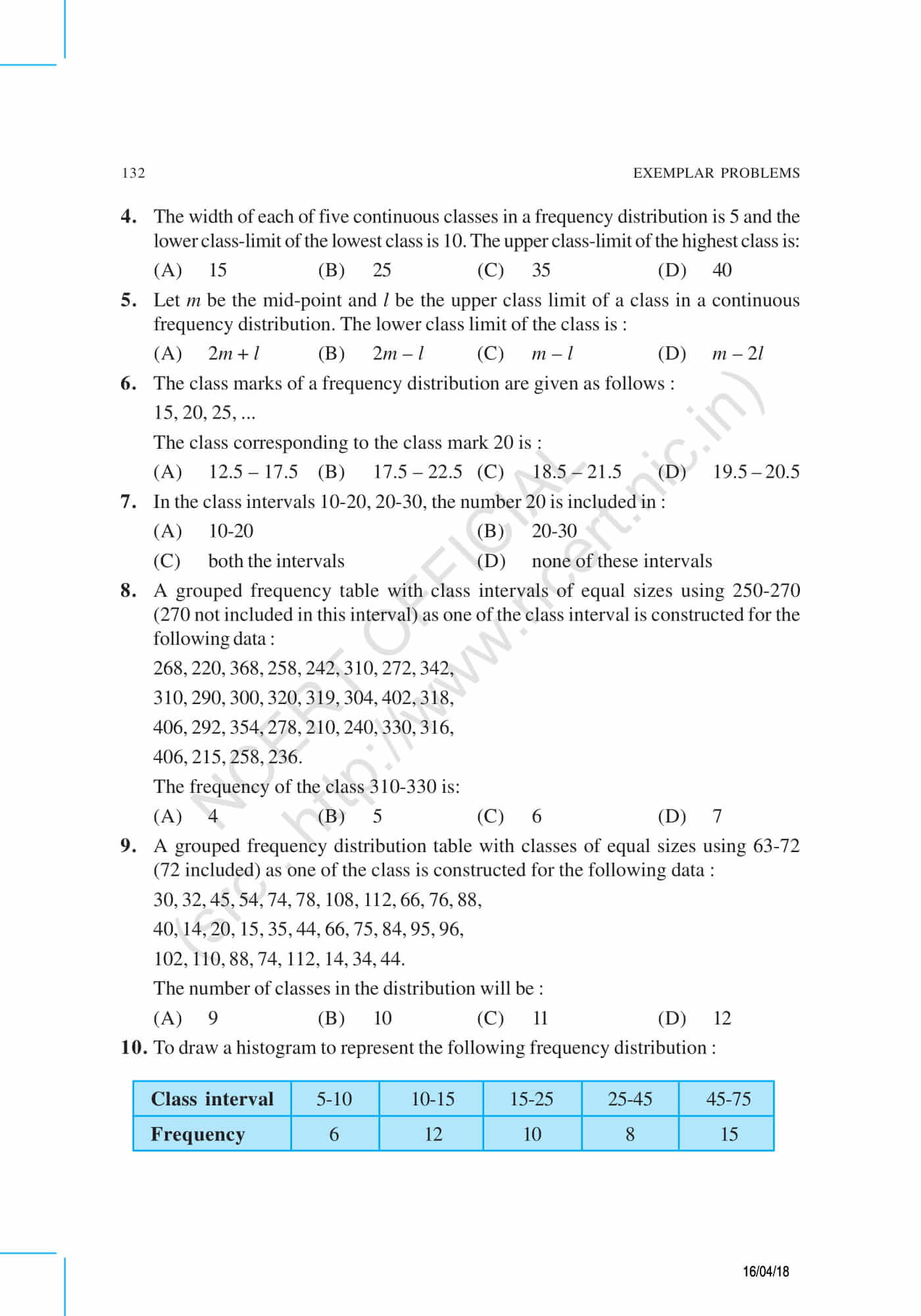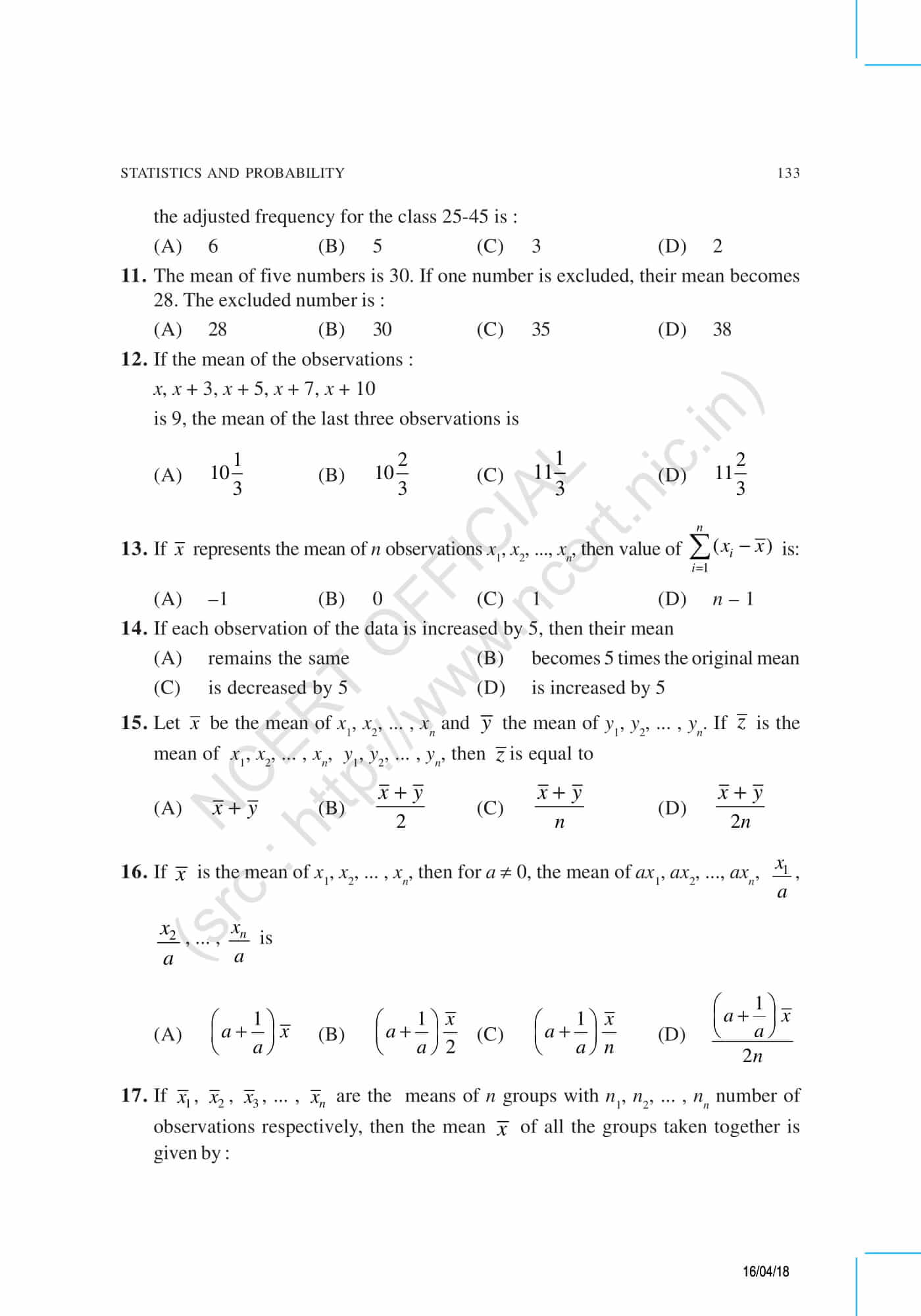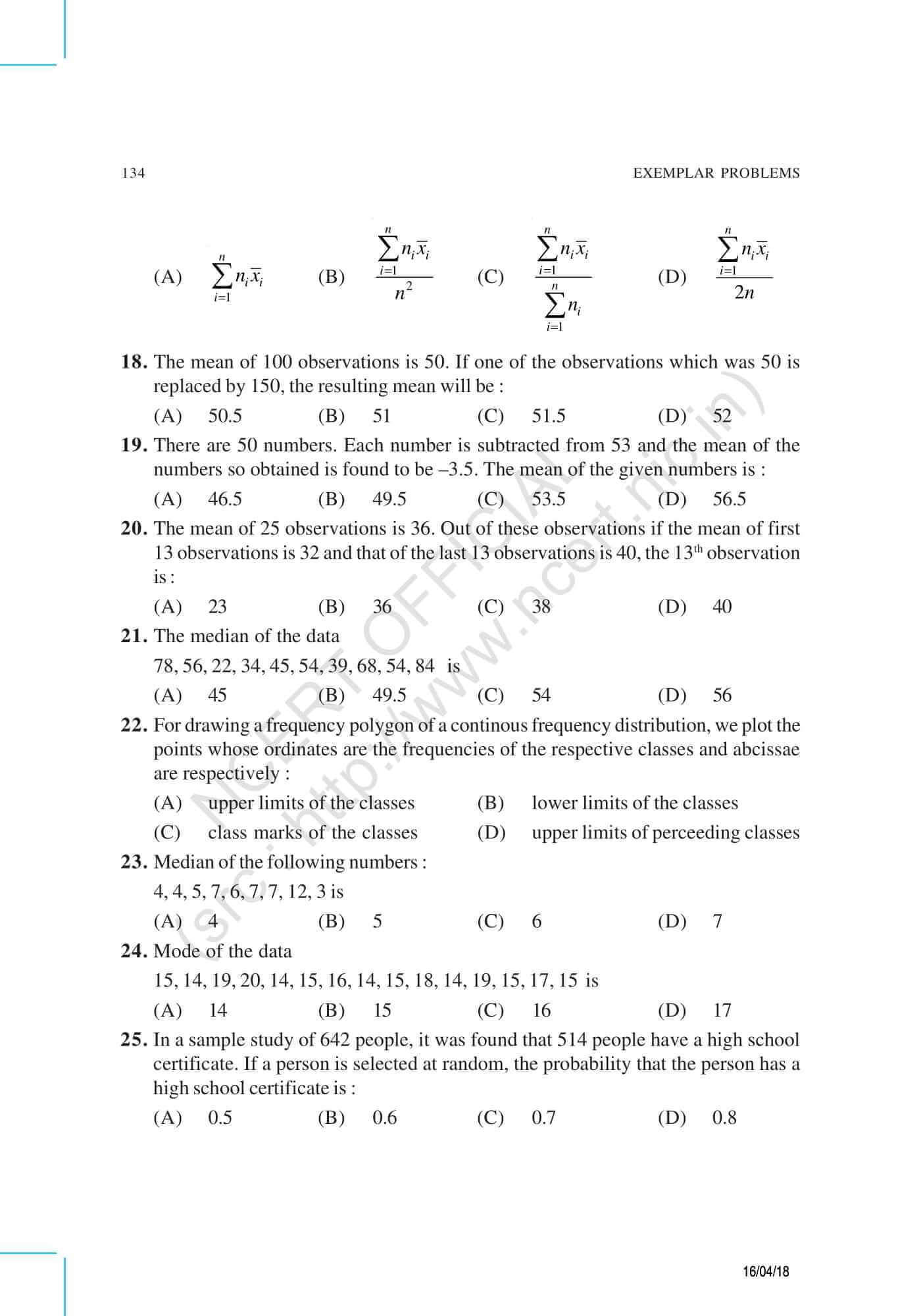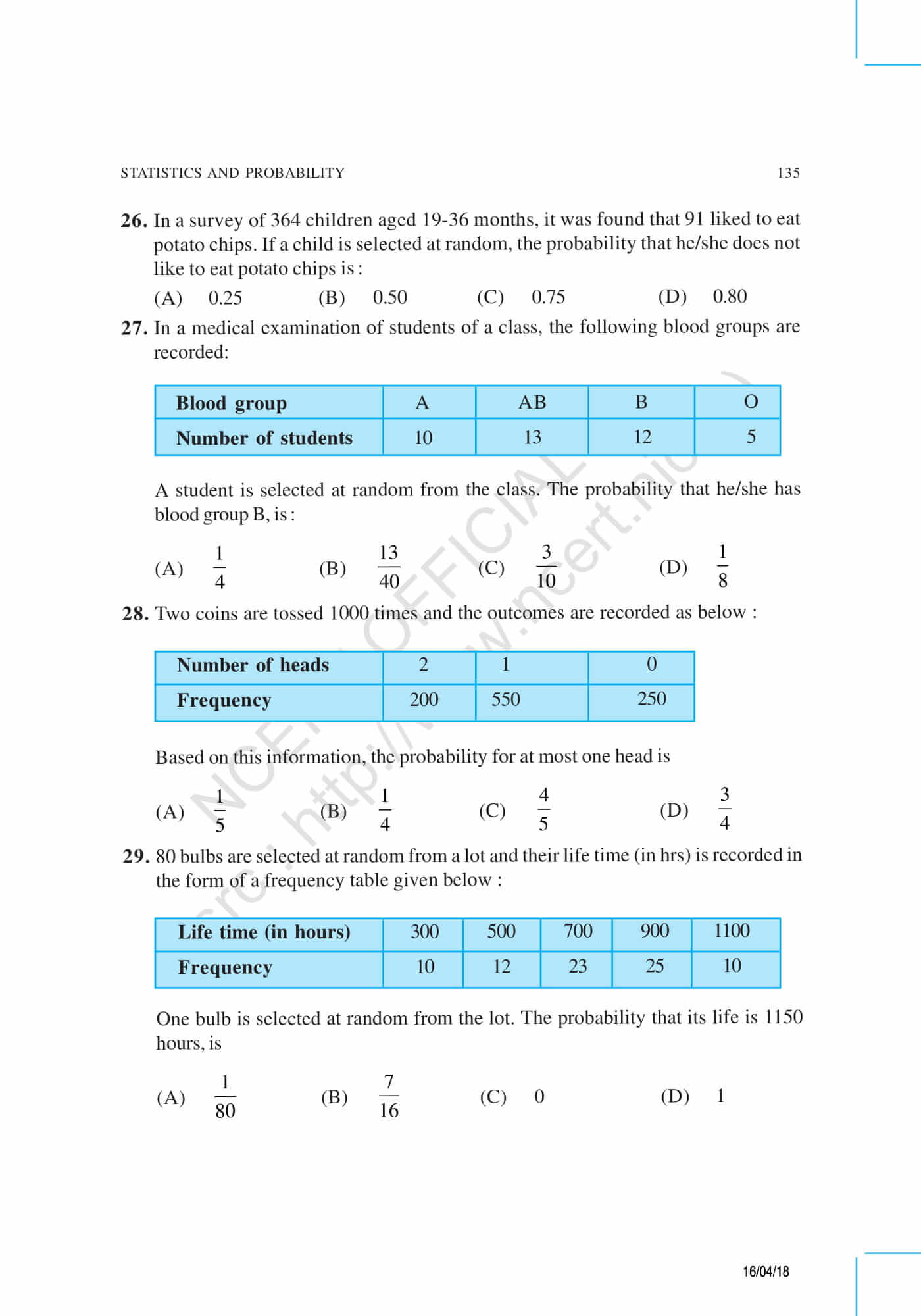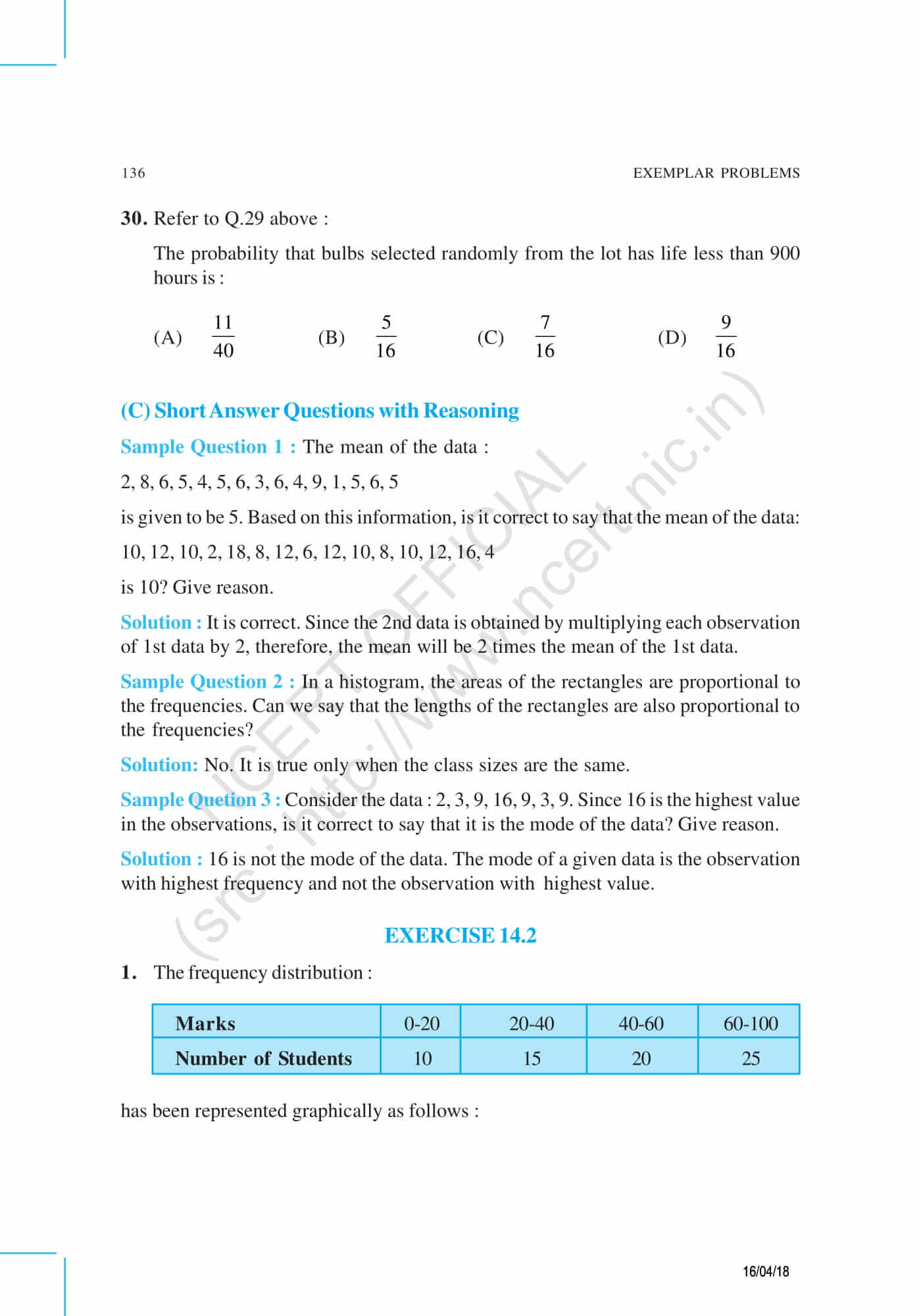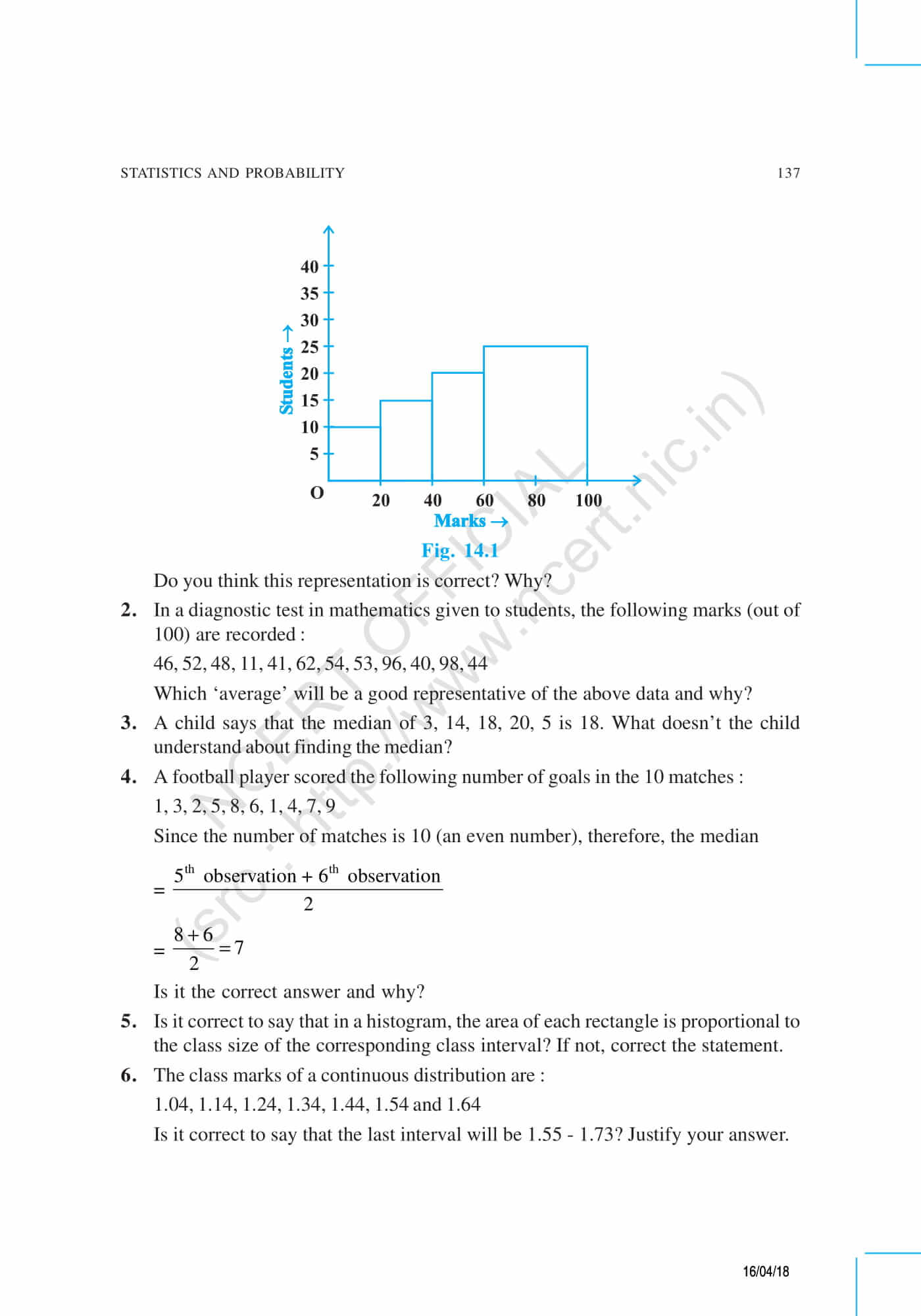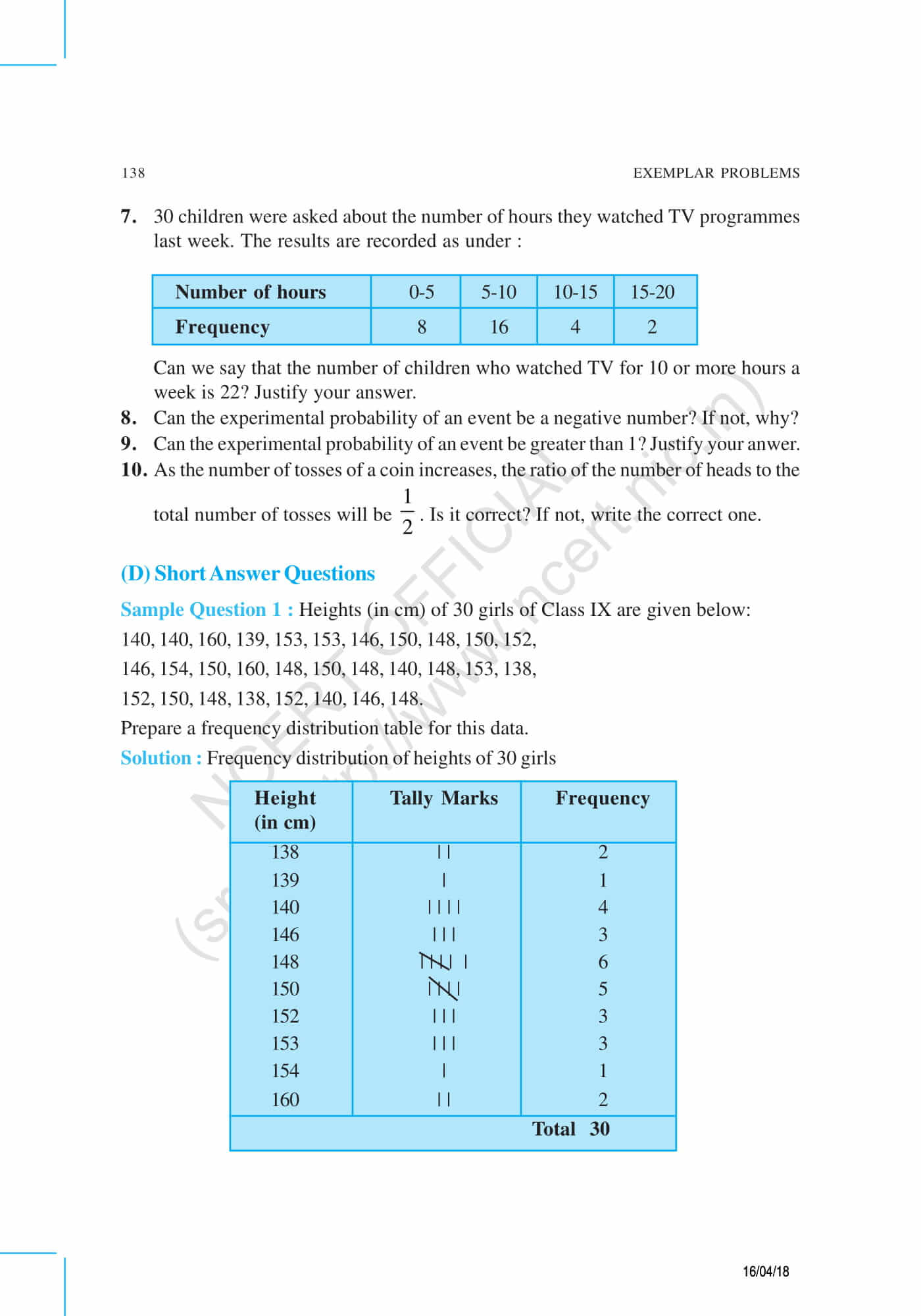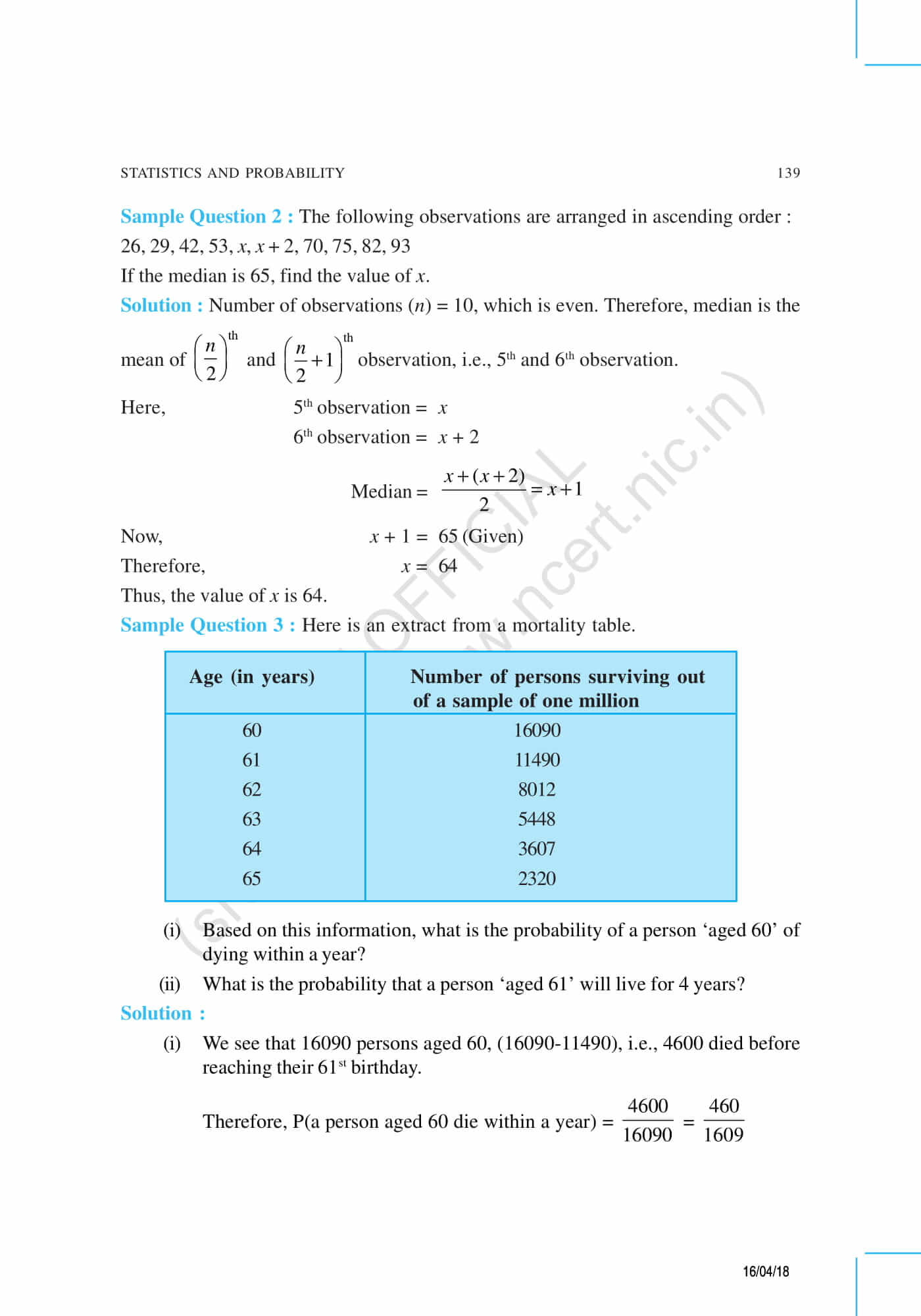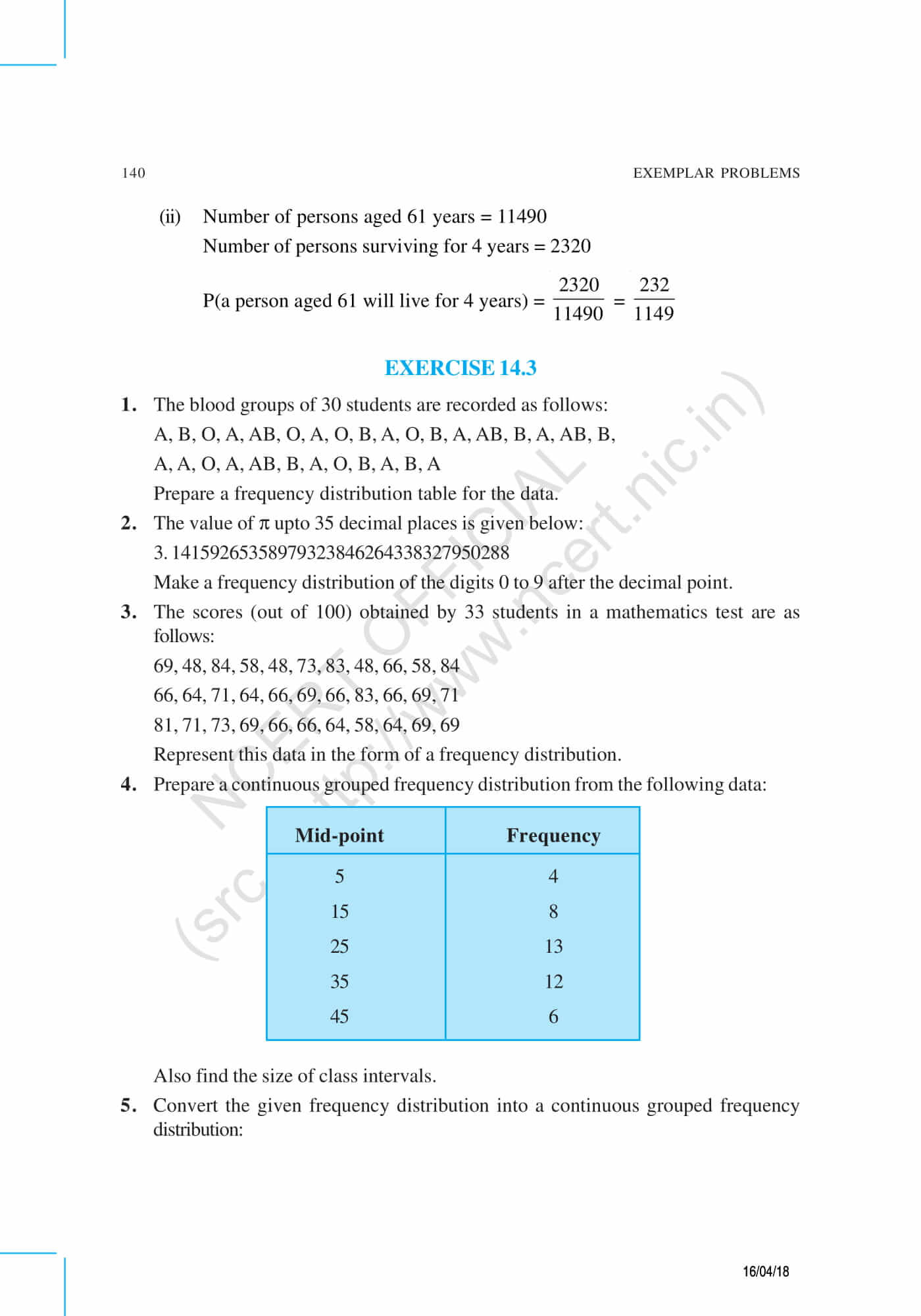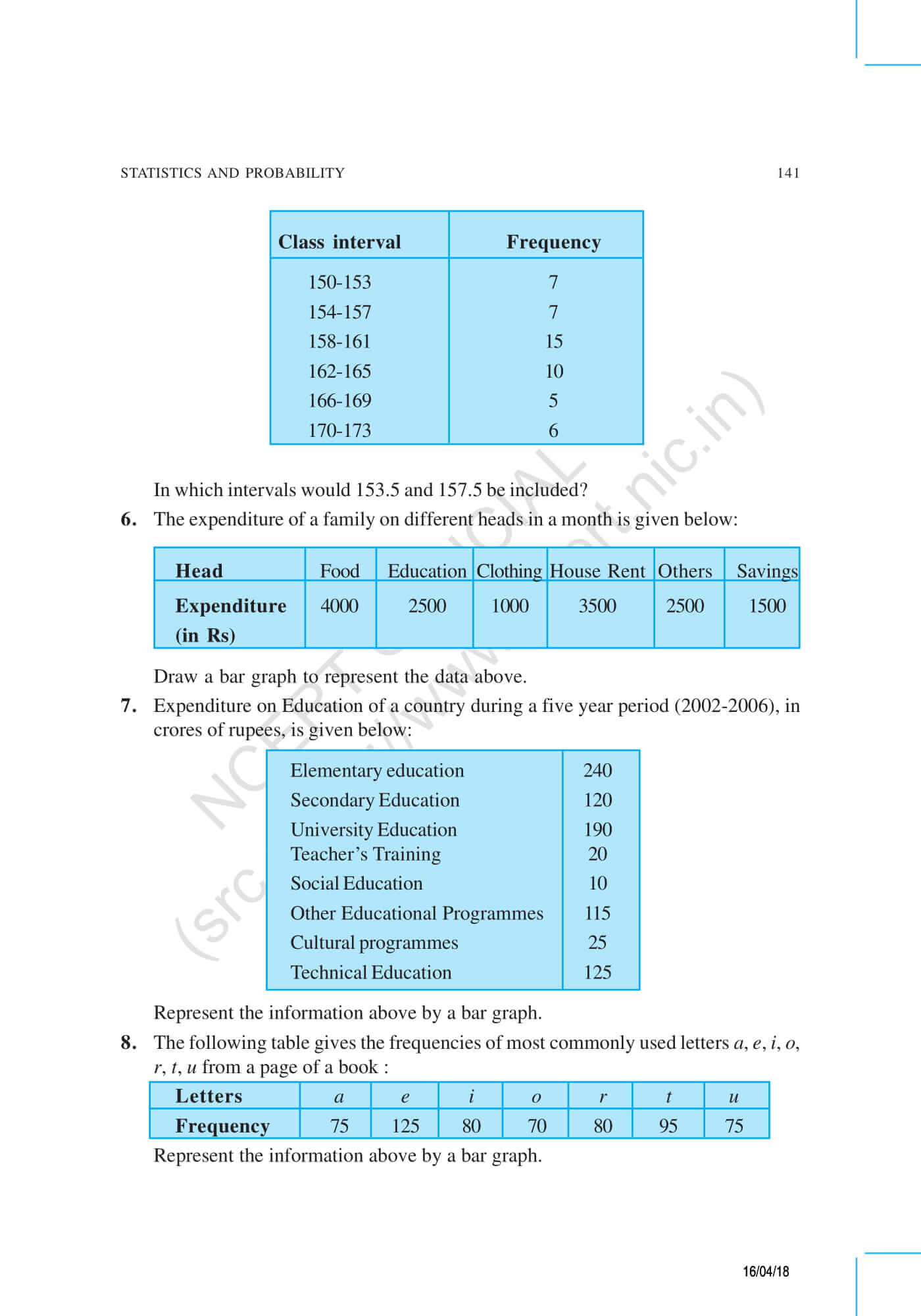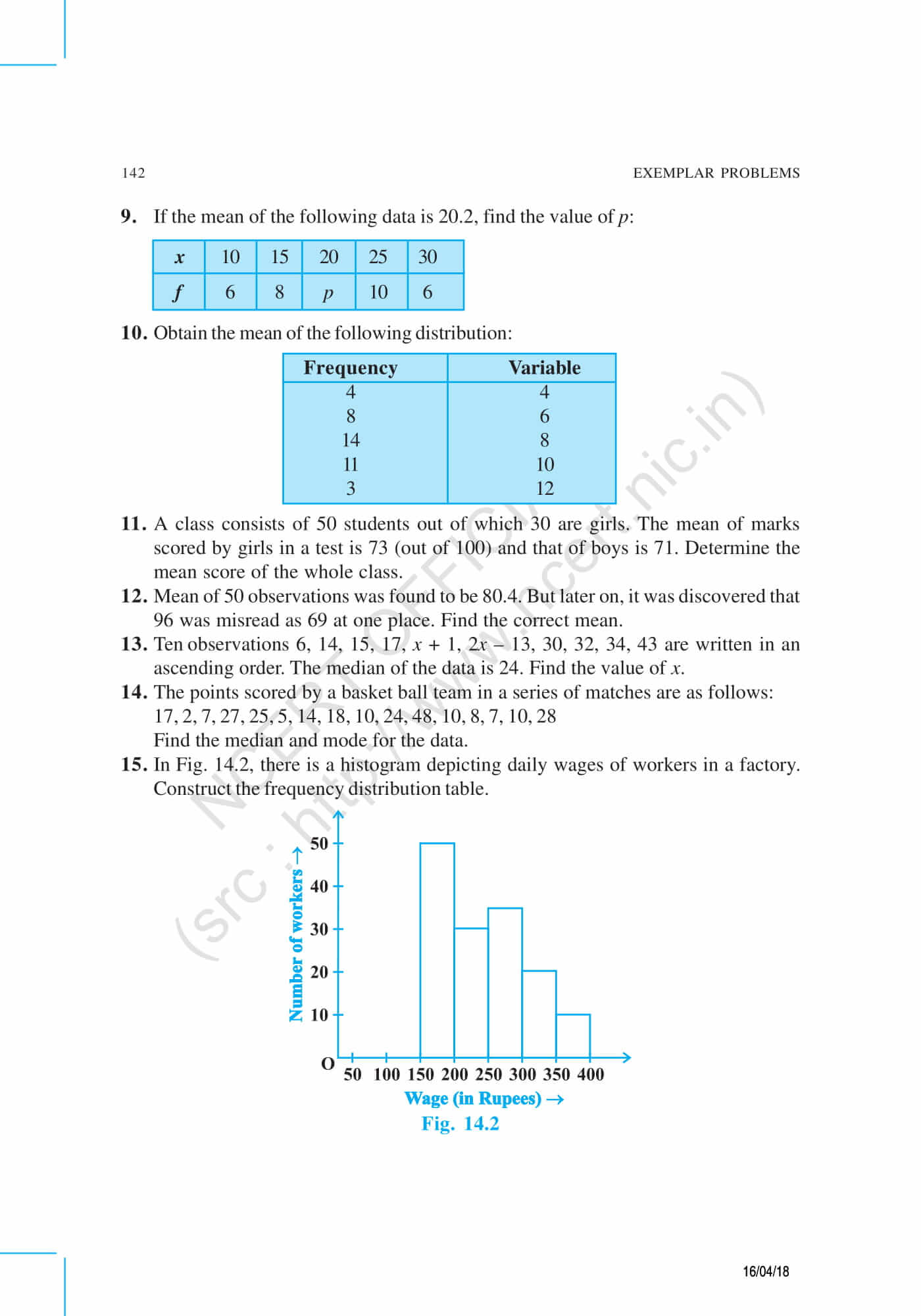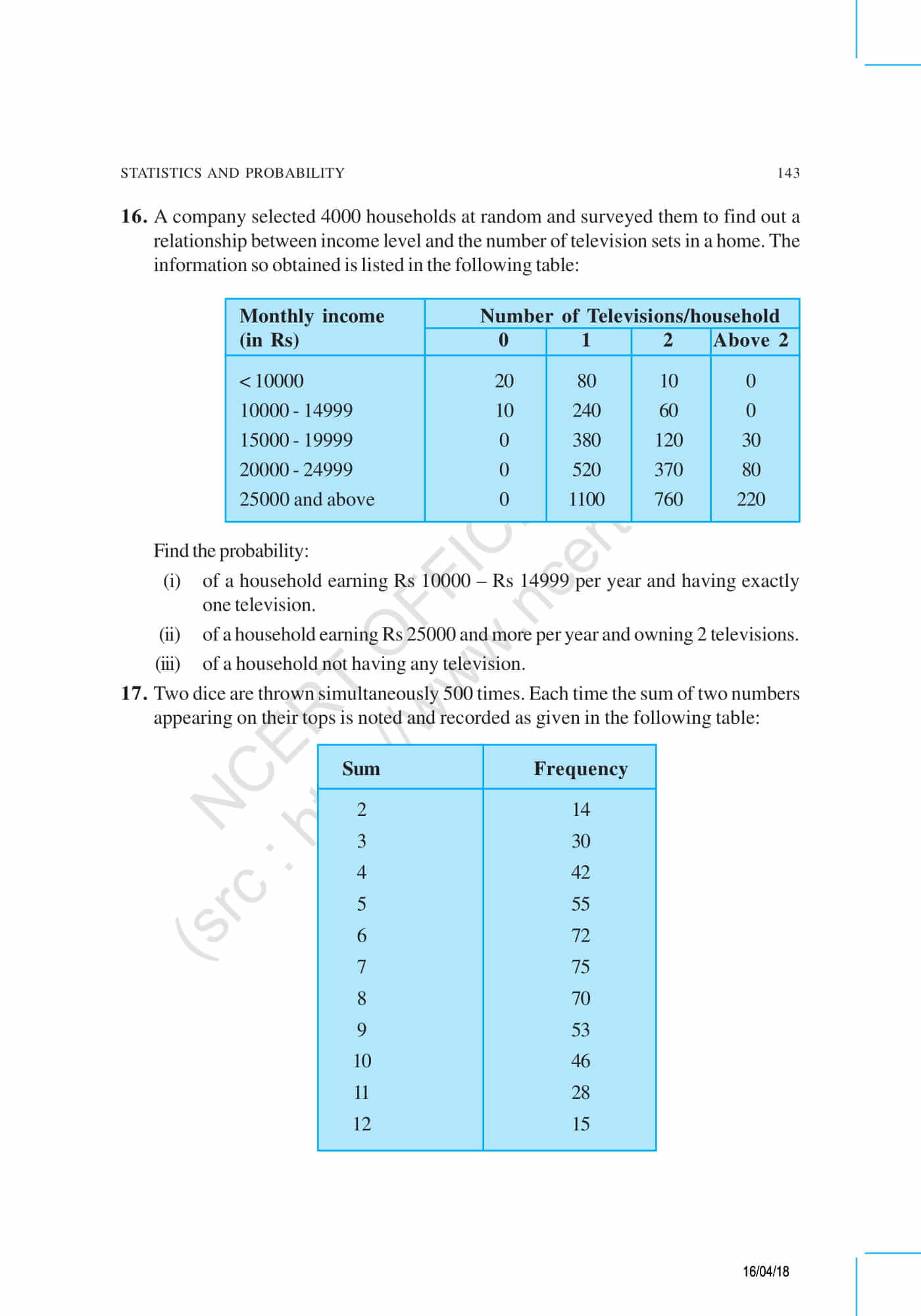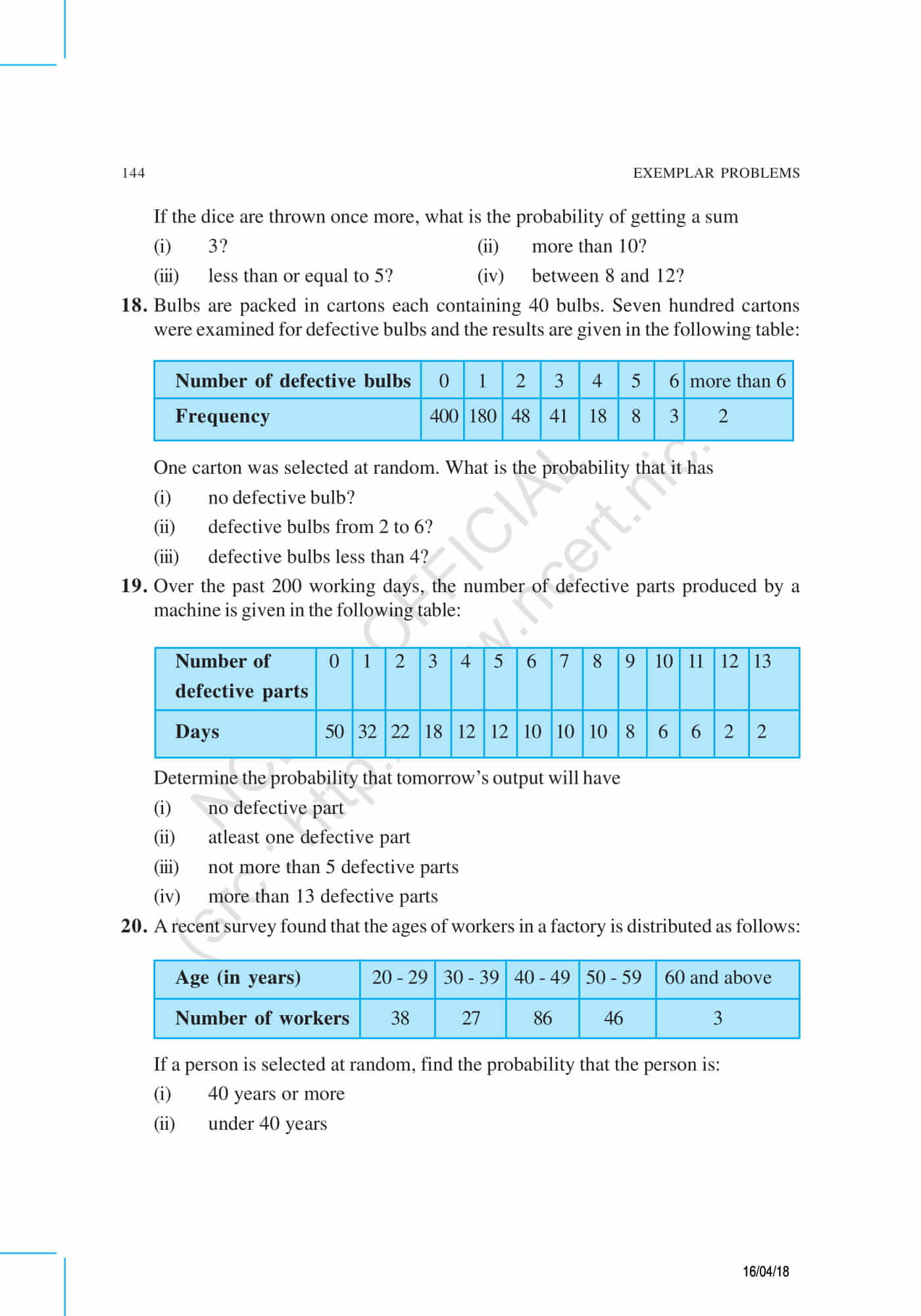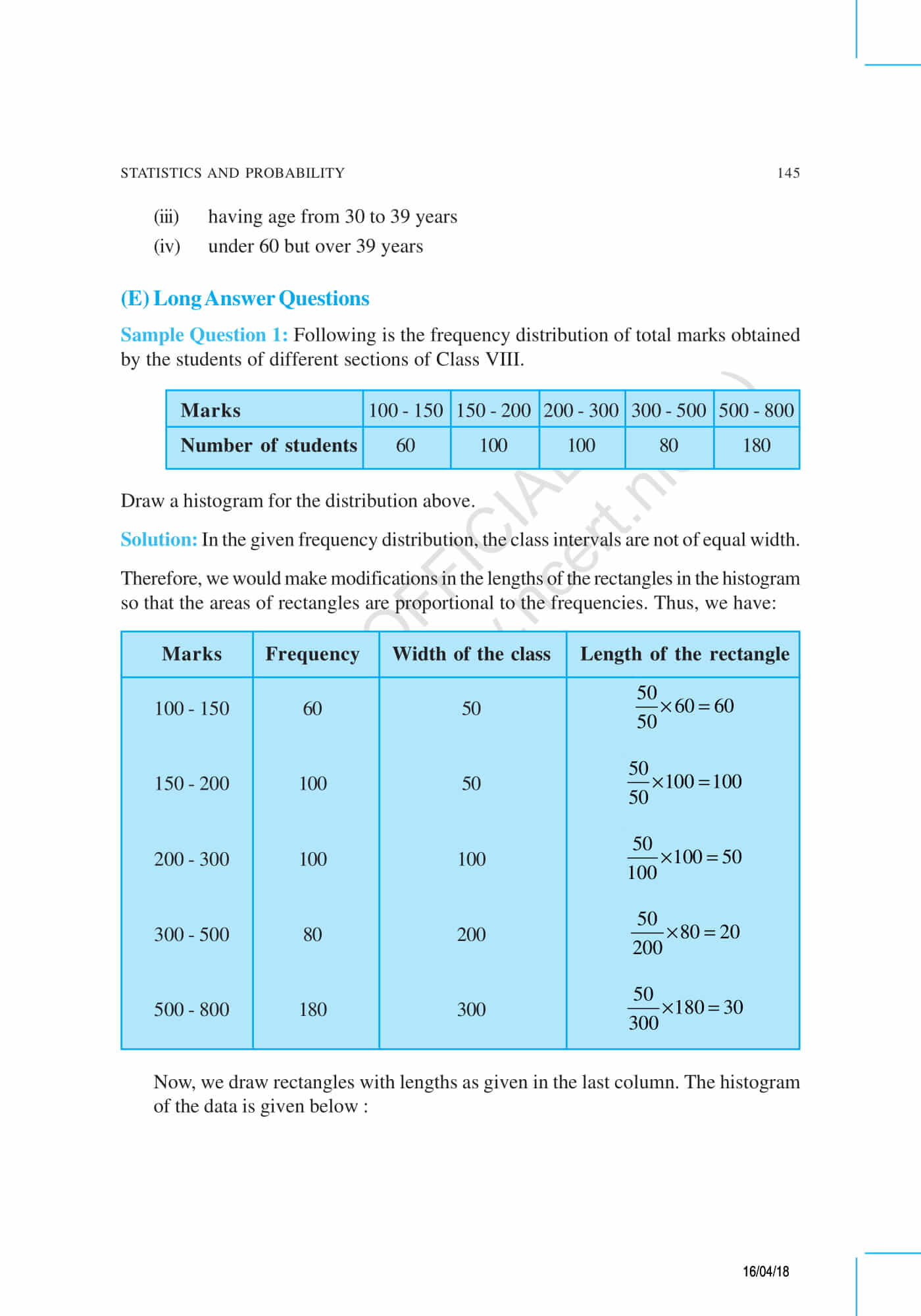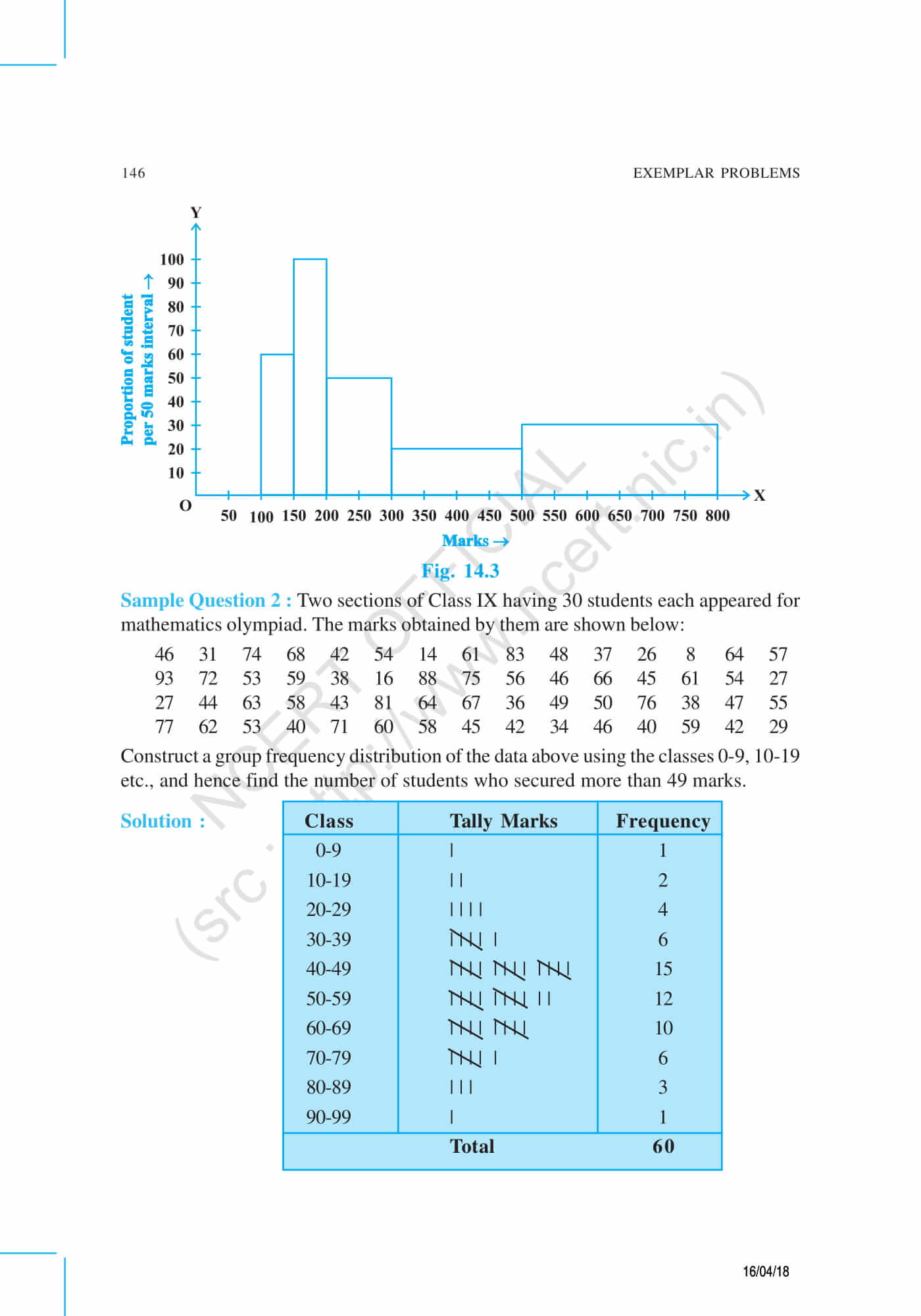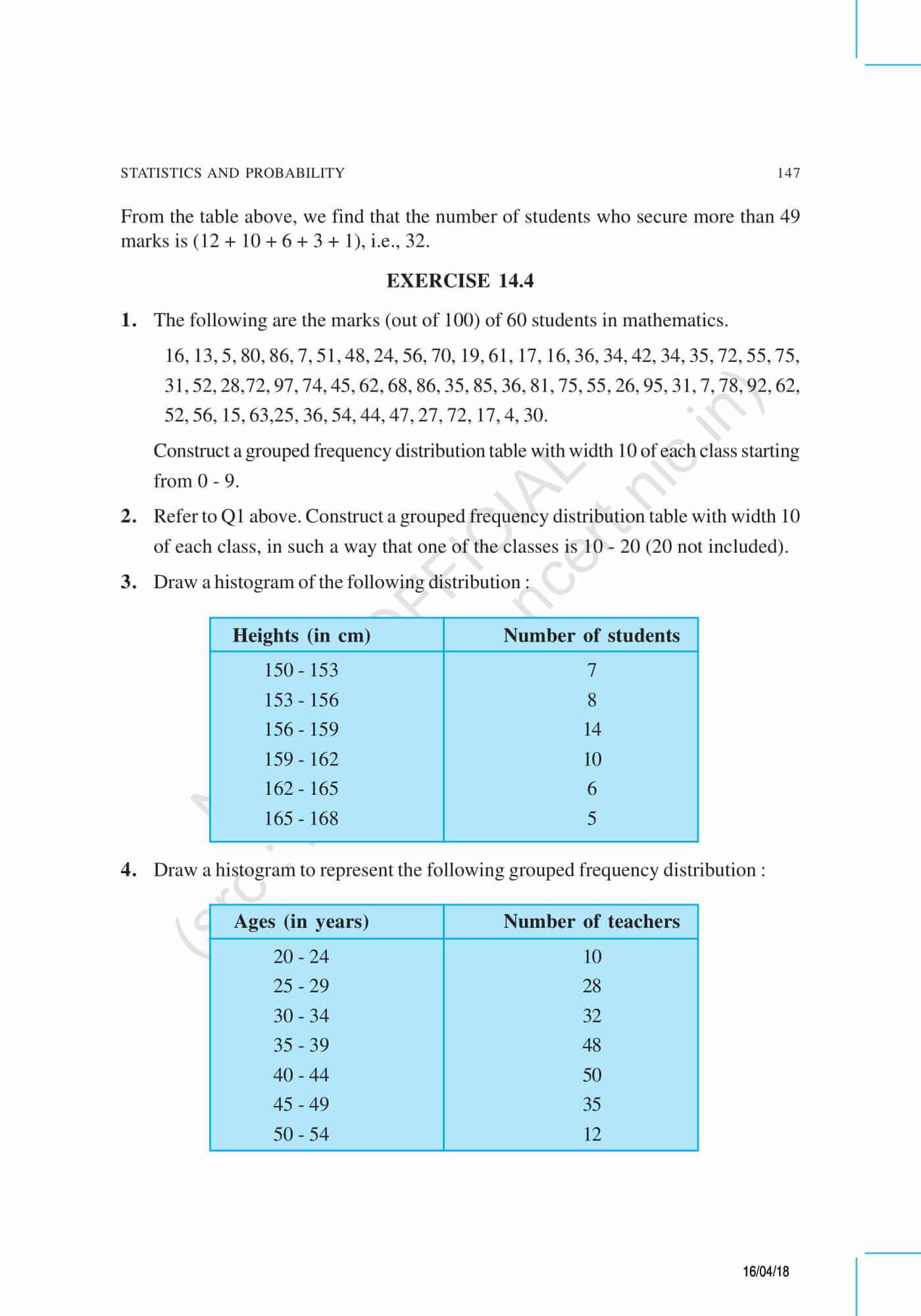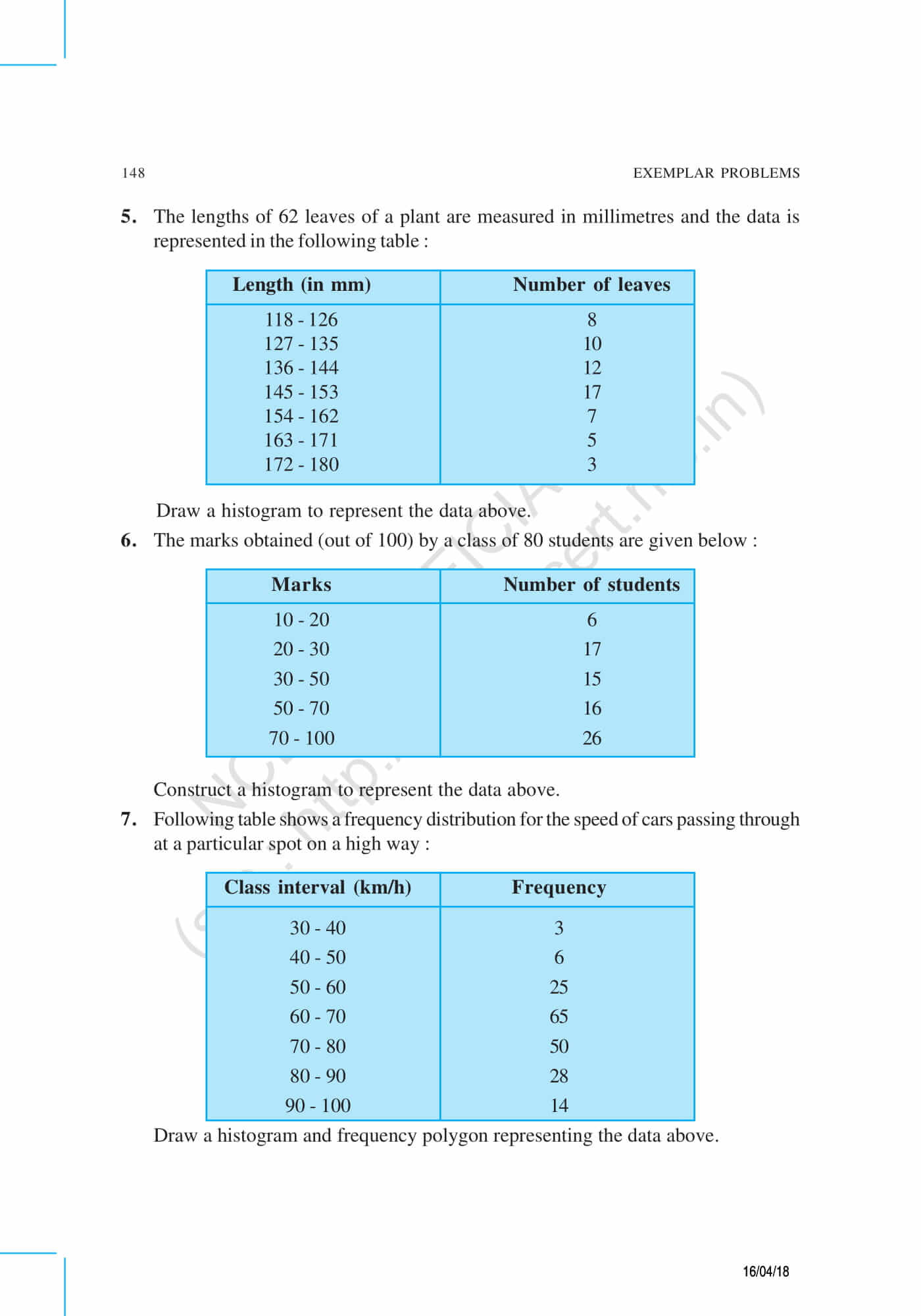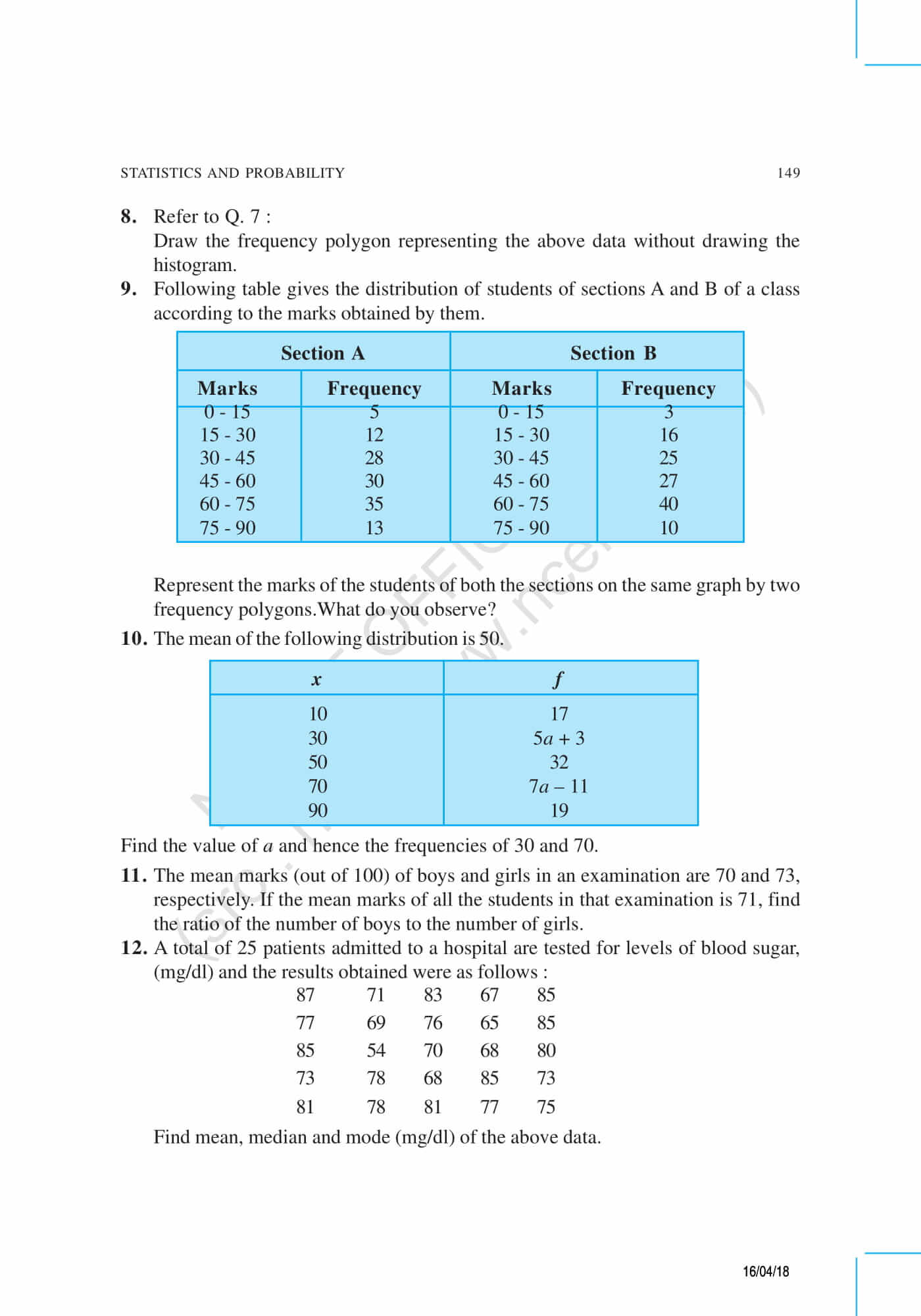 Download BYJU-The Learning App to get personalized videos explaining mathematics concepts such as statistics and probability and other related topics and experience a new method of learning.