NCERT Exemplar for Class 8 Science Chapter 12 Friction covers basics and fundamentals of this all important physical related chapter included in CBSE class 8 Syllabus 2018-19. This exemplar solution help you in gaining higher level knowledge by providing added information for your preparation.
This NCERT Exemplar for Class 8 Science Chapter 12 covers some standard questions such as friction class 8 MCQ, friction quiz with answers, friction class 8 extra questions, friction class 8 worksheets, friction class 8 CBSE important questions, Numerical problems and practice questions.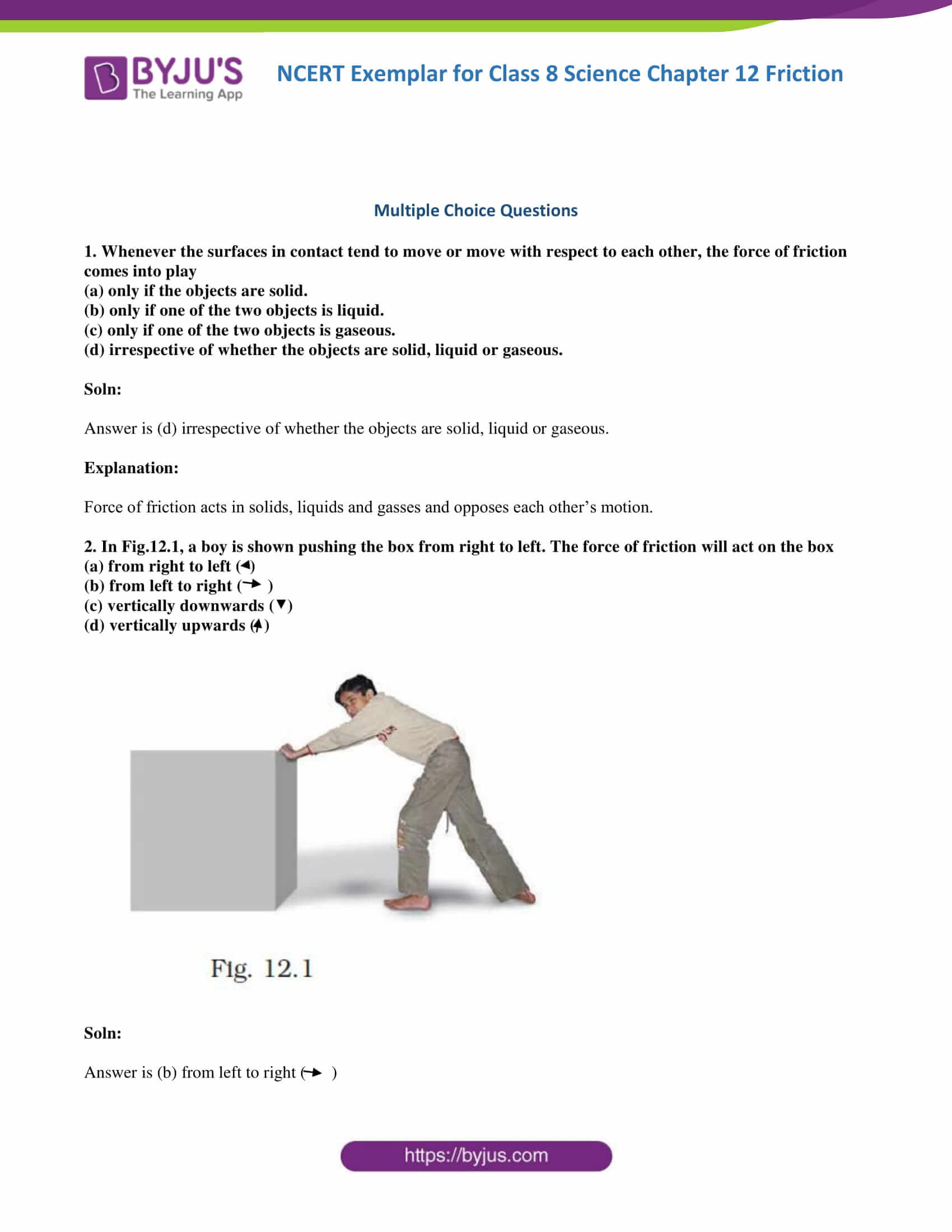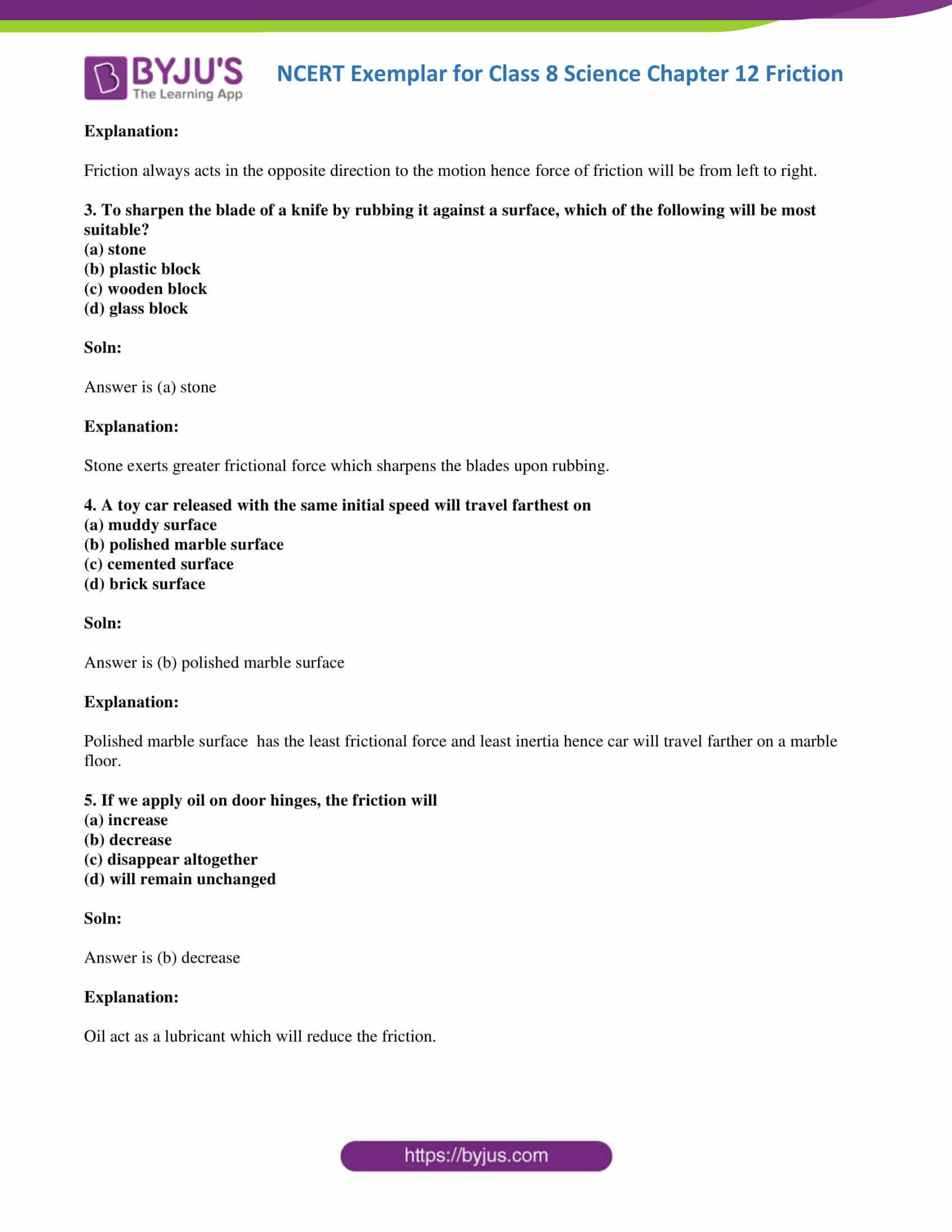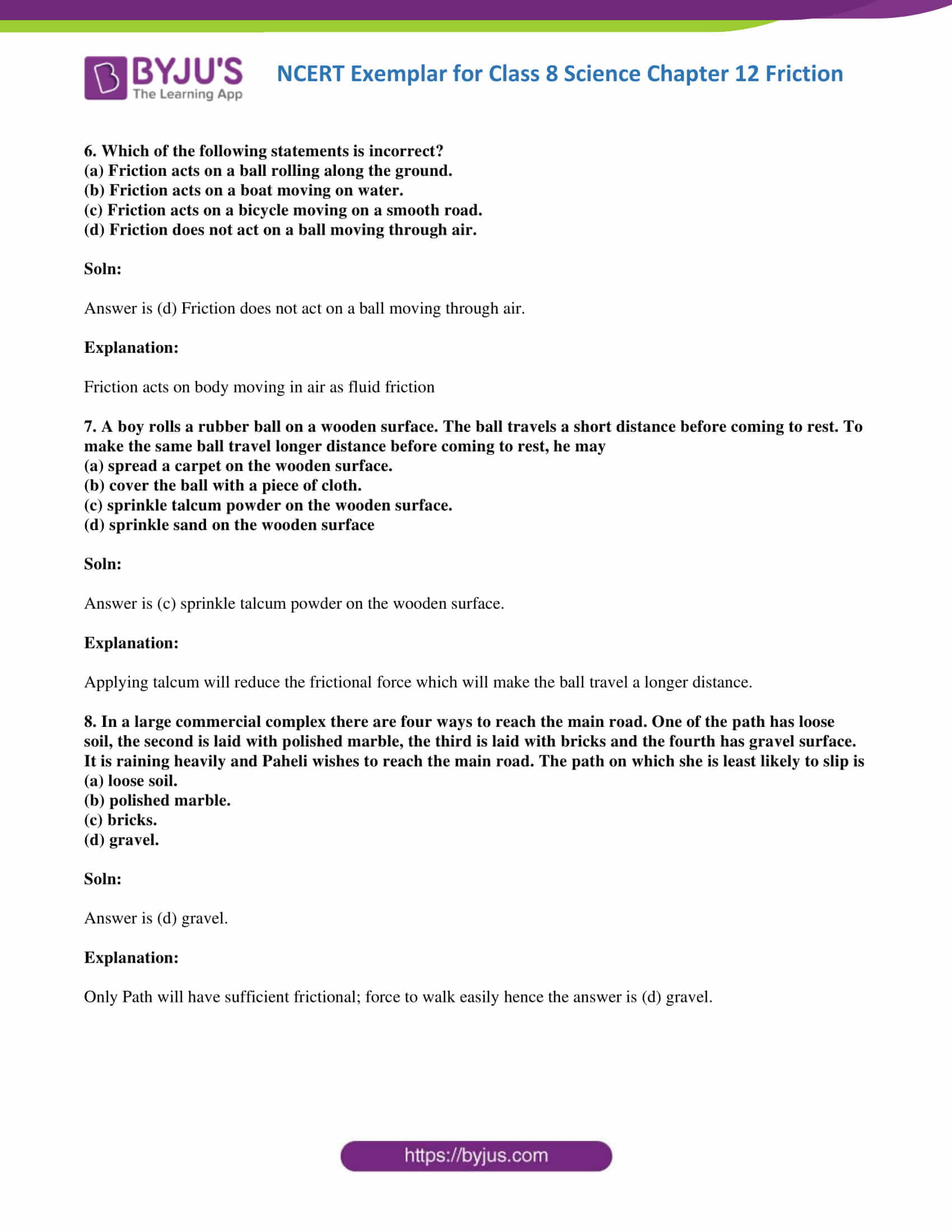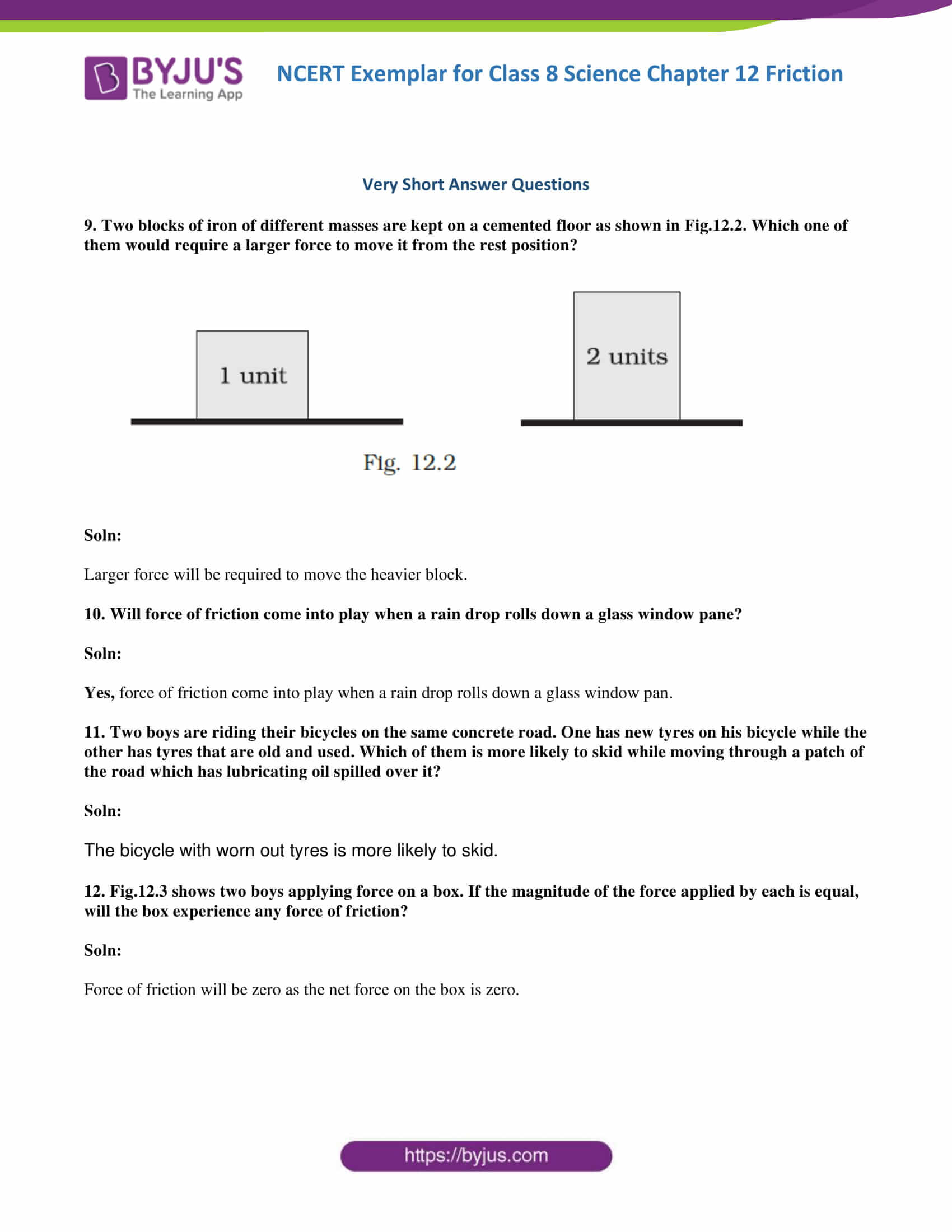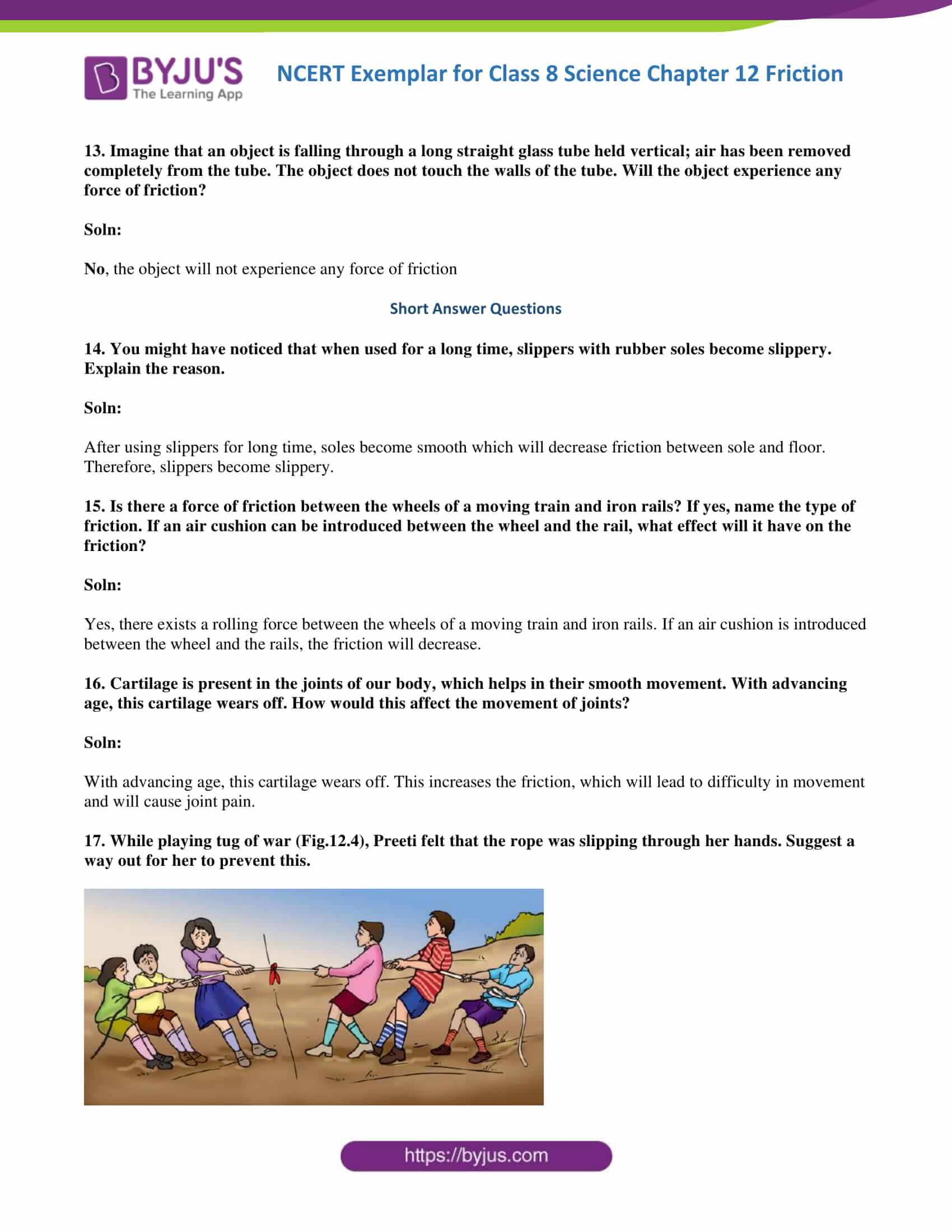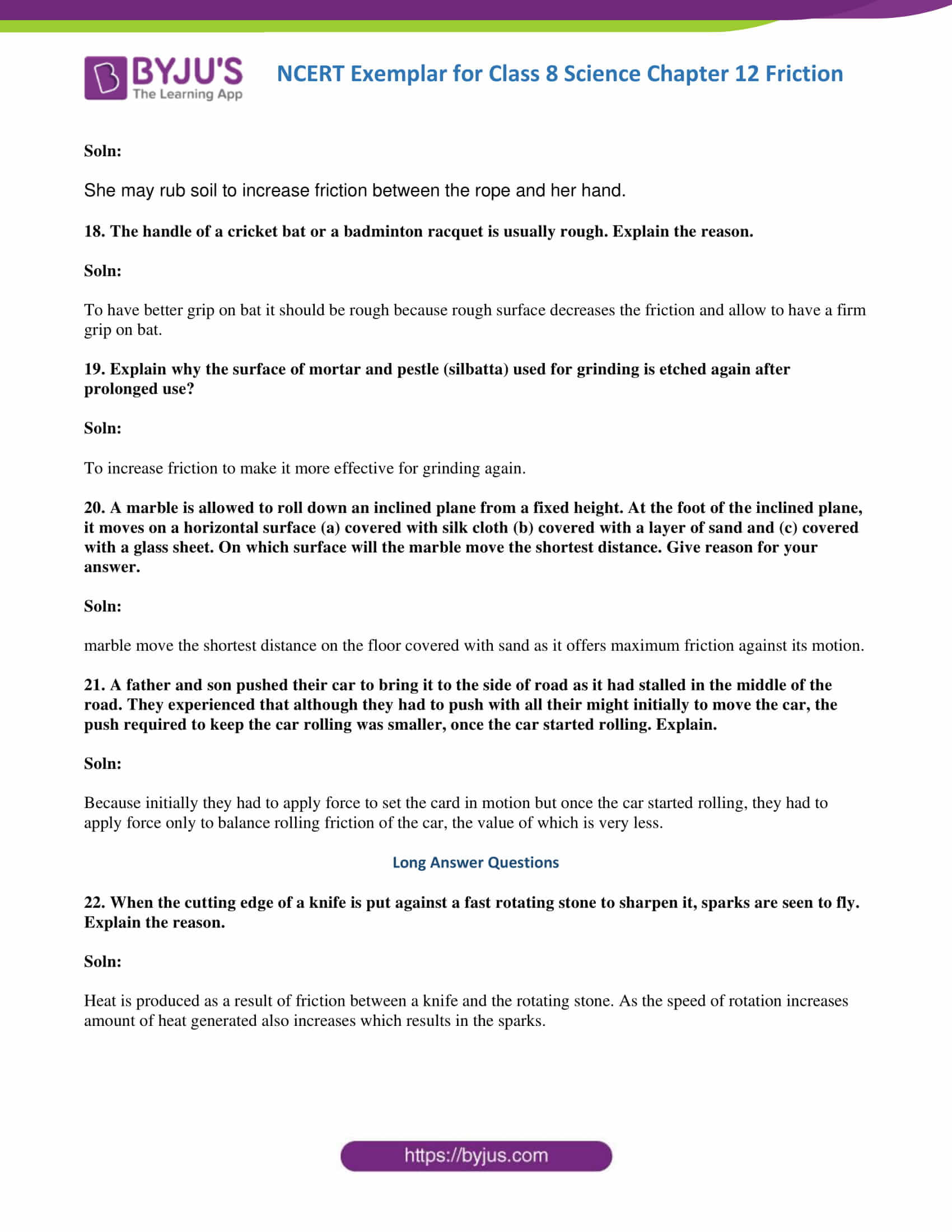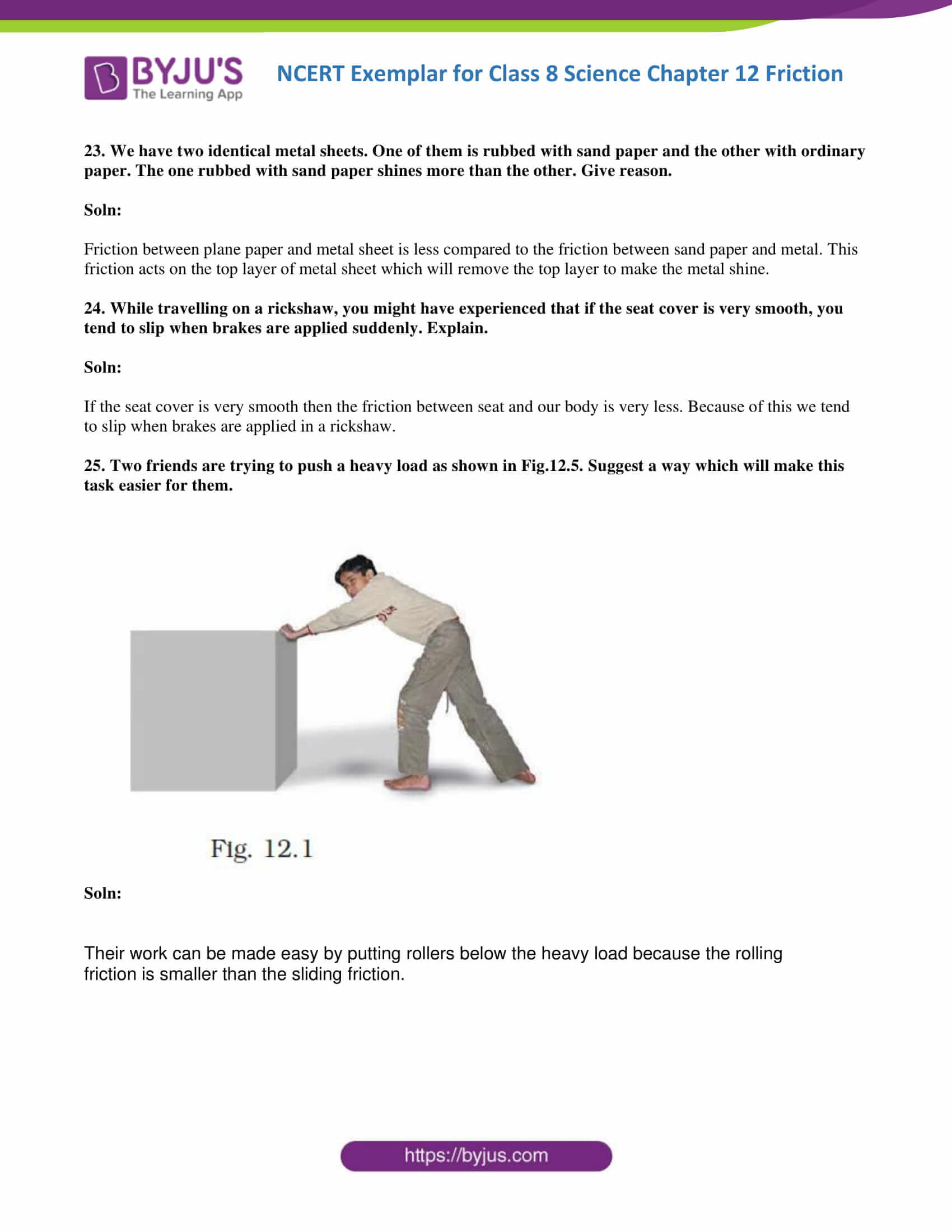 Sub-topics of chapter 12 Friction
Force of Friction
Factors affecting Friction
Friction: A Necessary Evil
Increasing and Reducing Friction
Wheels Reduce Friction
Fluid Friction.
BYJU'S provide you best study materials that will guide you to perceive the concepts clearly. All the study material we provide are prepared as per the latest CBSE syllabus by our highly experienced teachers. Along with study materials Students can also get necessary insights on their progress of study. Our experts give periodic feedback after certain assignments. This will help you to self asses and strategize your exam preparation. To get access to all the facilities we provide download BYJU'S Learning App.
Also Read