NCERT Exemplar solution for Class 8 Science Chapter 13 Sound is a crucial study material required for the students studying in CBSE class 8. This exemplar has answers to the questions provided in NCERT Exemplar. By solving NCERT exemplar solutions students get all important problem solving capacity.
This Exemplar solution has different kind of questions such as MCQ'S, very short answer questions, short answer questions, Long answer questions and numerical problems. This exemplar has answers to 10 MCQ'S, 5 very short questions, 5 short answer questions and, 5 long answer questions.
In this chapter, the students will learn, how sound is produced by a vibrating body, sound produced by humans, how sound propagates through, air and water. Solving the NCERT exemplar class 8 science chapter 13 sound will help the students to understand the higher-order thinking questions as well as to score good marks in the exam. To download the NCERT exemplar questions visit the above download link.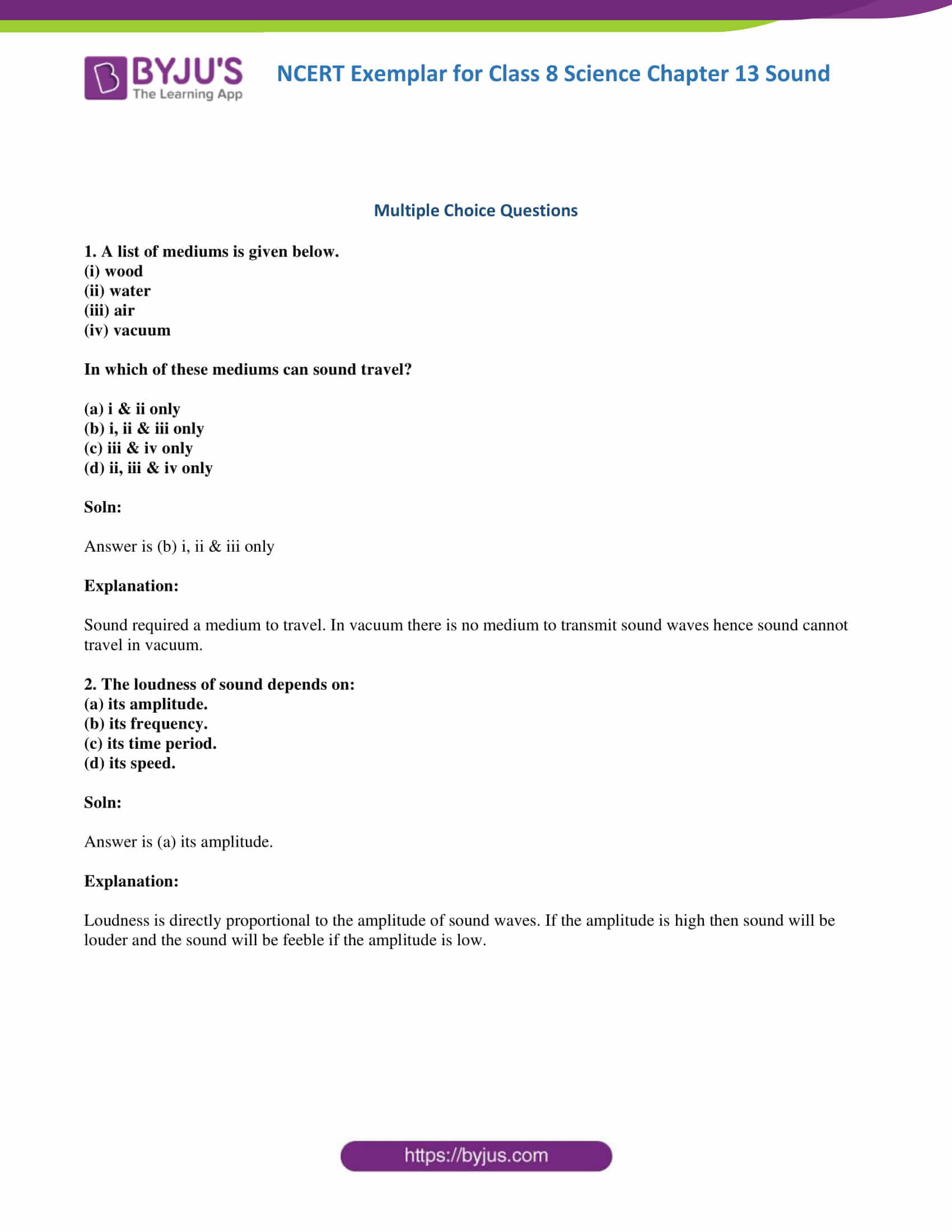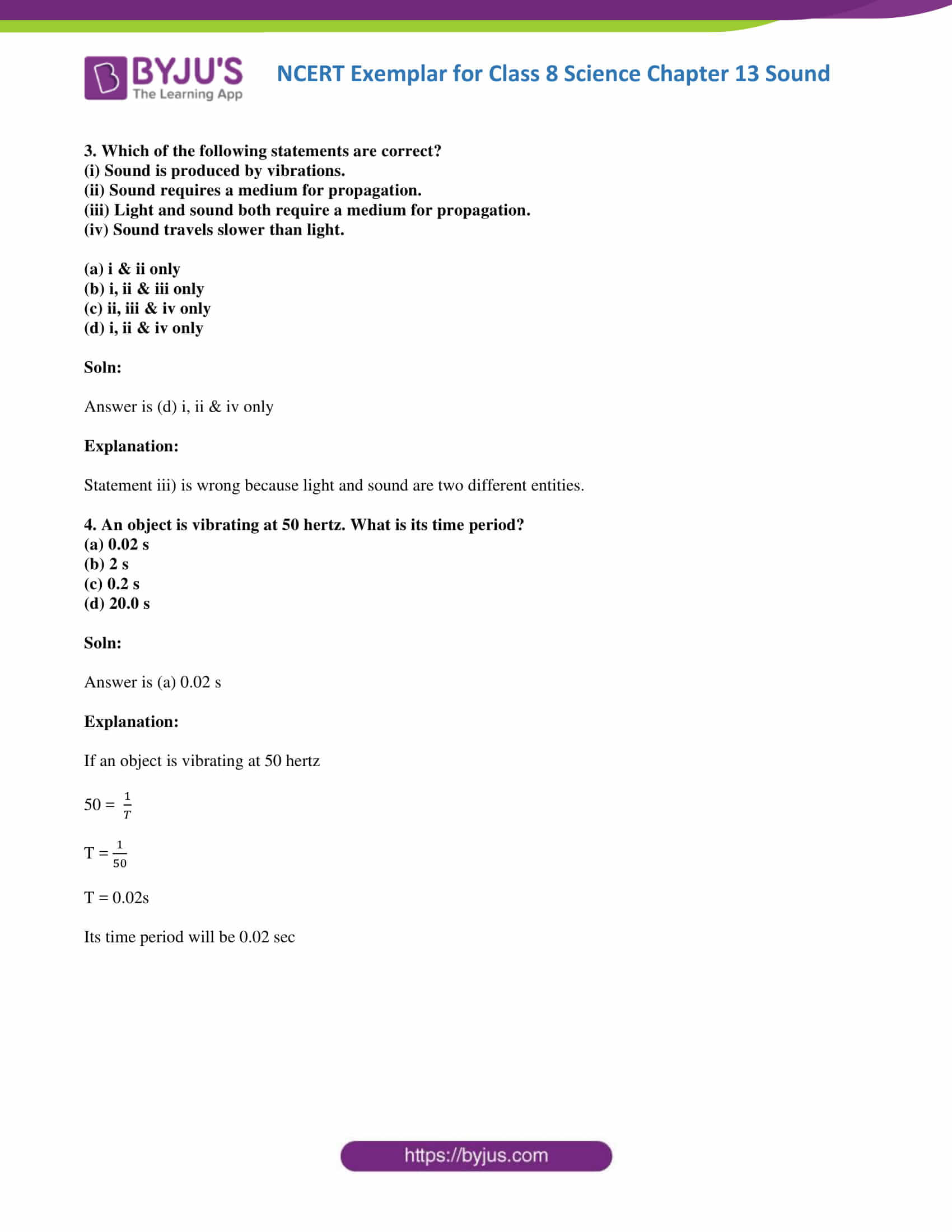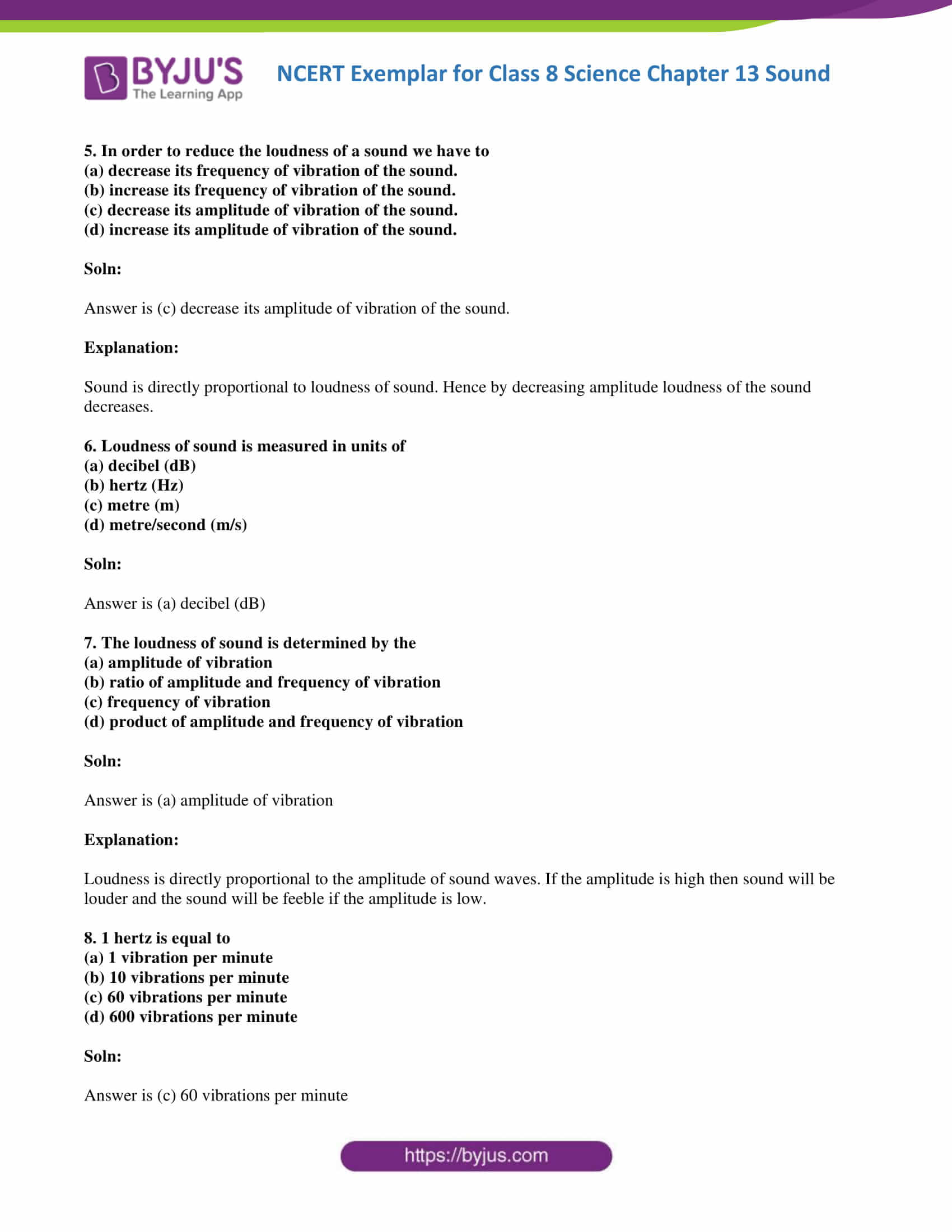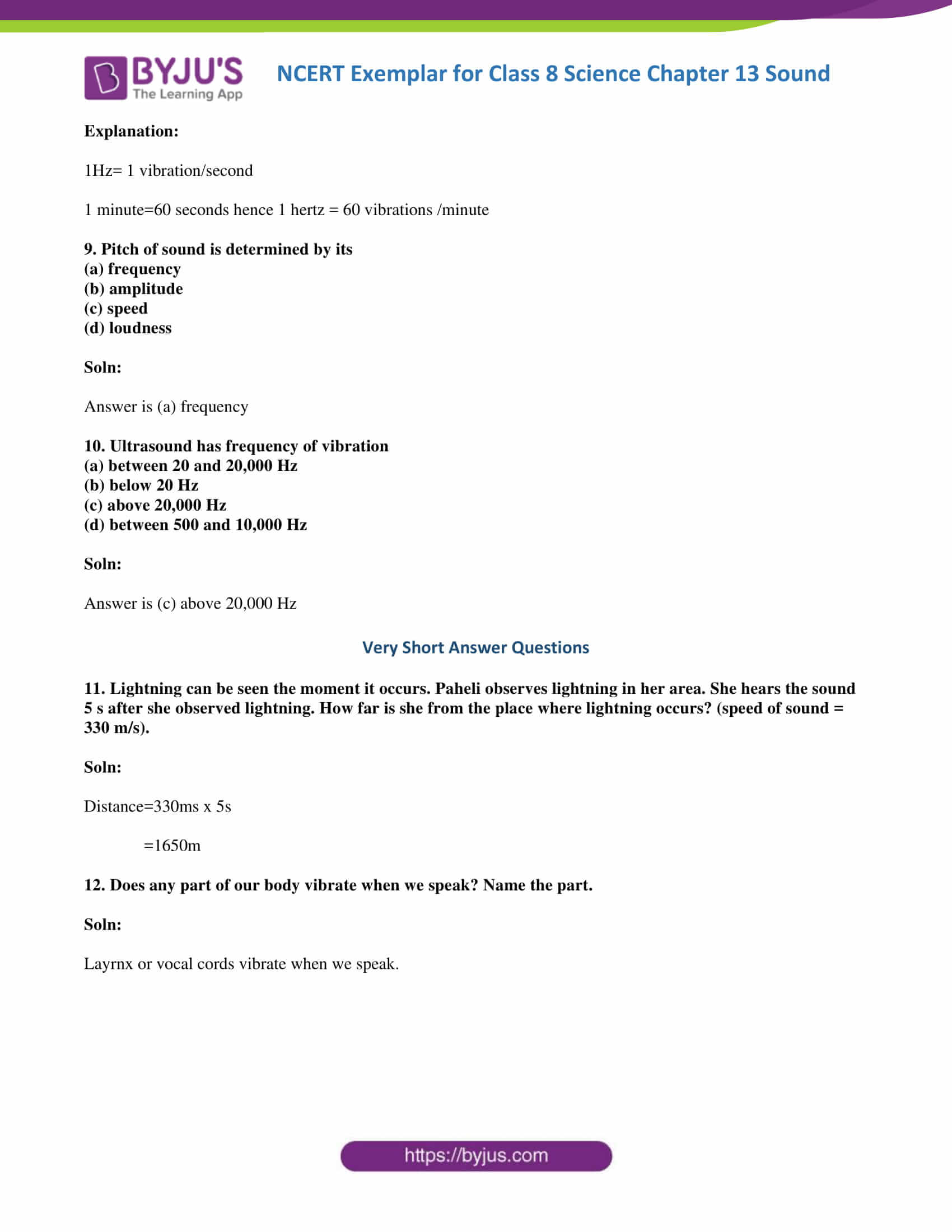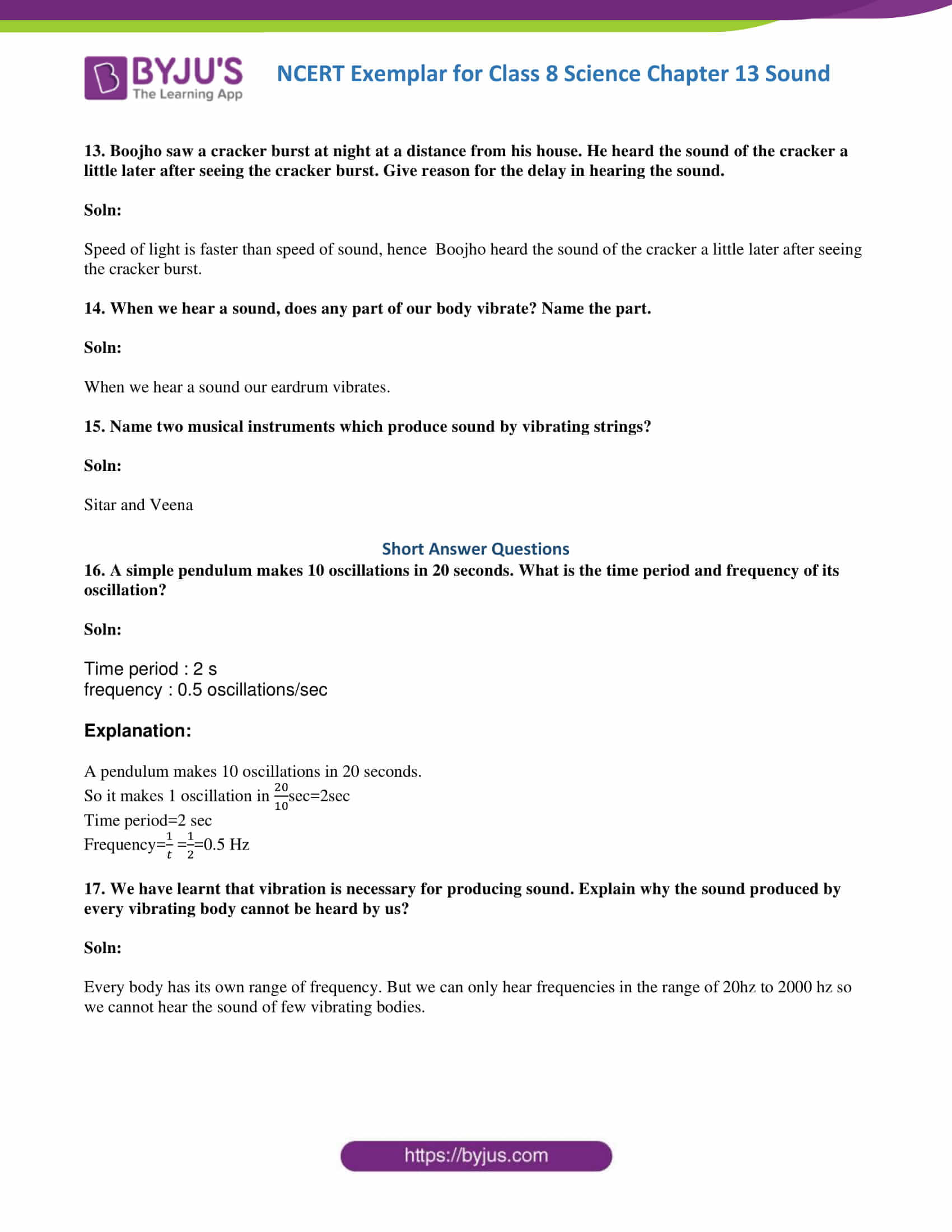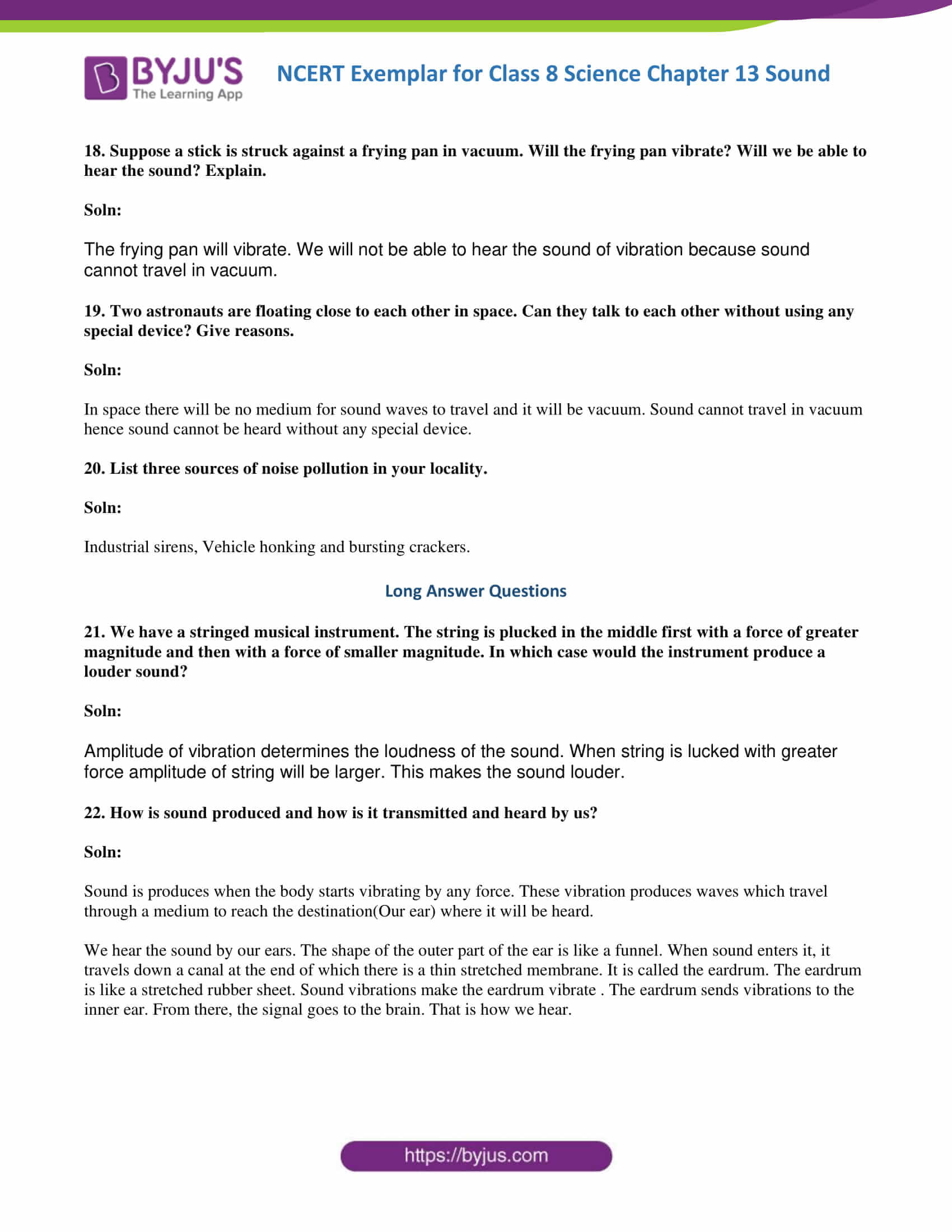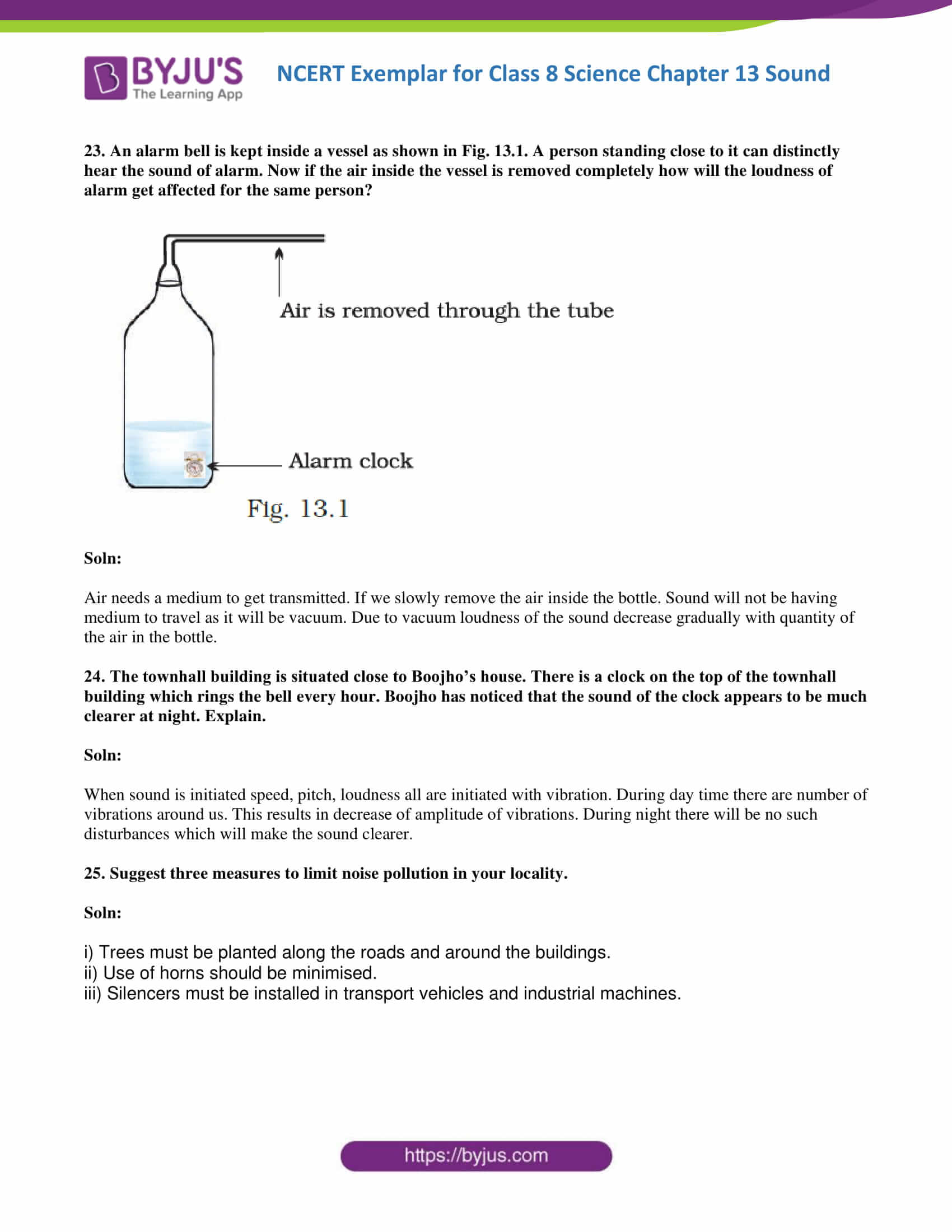 Important topics covered in NCERT exemplar solutions for class 8 Science Chapter 13 Sound
The sound is Produced by a Vibrating Body
Sound Produced by Humans
Sound Needs a Medium of Propagation
We Hear Sound through Our Ears
Amplitude, Time Period and Frequency of a Vibration
Audible and Inaudible Sounds
Noise and Music
Noise Pollution.
Students are suggested to visit the website for the latest NCERT solutions, NCERT Exemplar, notes, sample papers and previous year question papers for class 6 to 12 and get full assistance for the exam. Students can also download BYJU'S The Learning App to study using interactive and engaging videos.
Also Read