NCERT Exemplar for Class 8 Science Chapter 8 Cell – Structure and Functions is an outstanding study material for the preparation of CBSE class 8 examination and competitive examinations. After studying this exemplar solution completely students can learn the chapter comprehensively and can clear all their doubts on the concepts involved in Class 8 Science Chapter 8
Cell structure and functions is one of the most important chapters of CBSE class 8 Science syllabus. In this chapter, the students will be introduced to the cell which is also known as the smallest unit of life. After reading this chapter students will learn about animal cells, plant cells, Cell Membrane, cell wall, cytoplasm and lot more things. To master the concepts of cell, students are advised to solve the NCERT exemplar for class 8 science chapter 8 cell structure and function.
Check below for free NCERT exemplar for class 8 chapter 8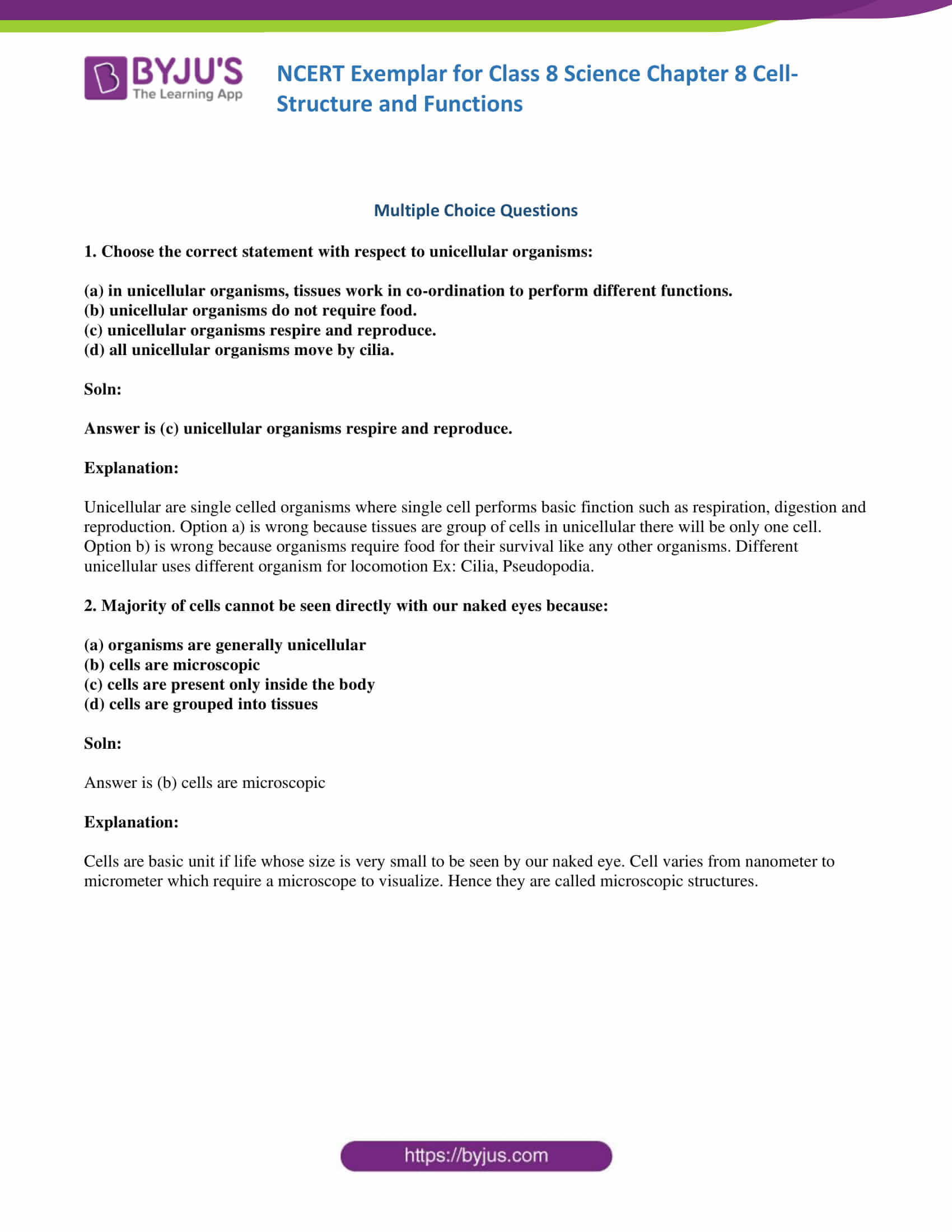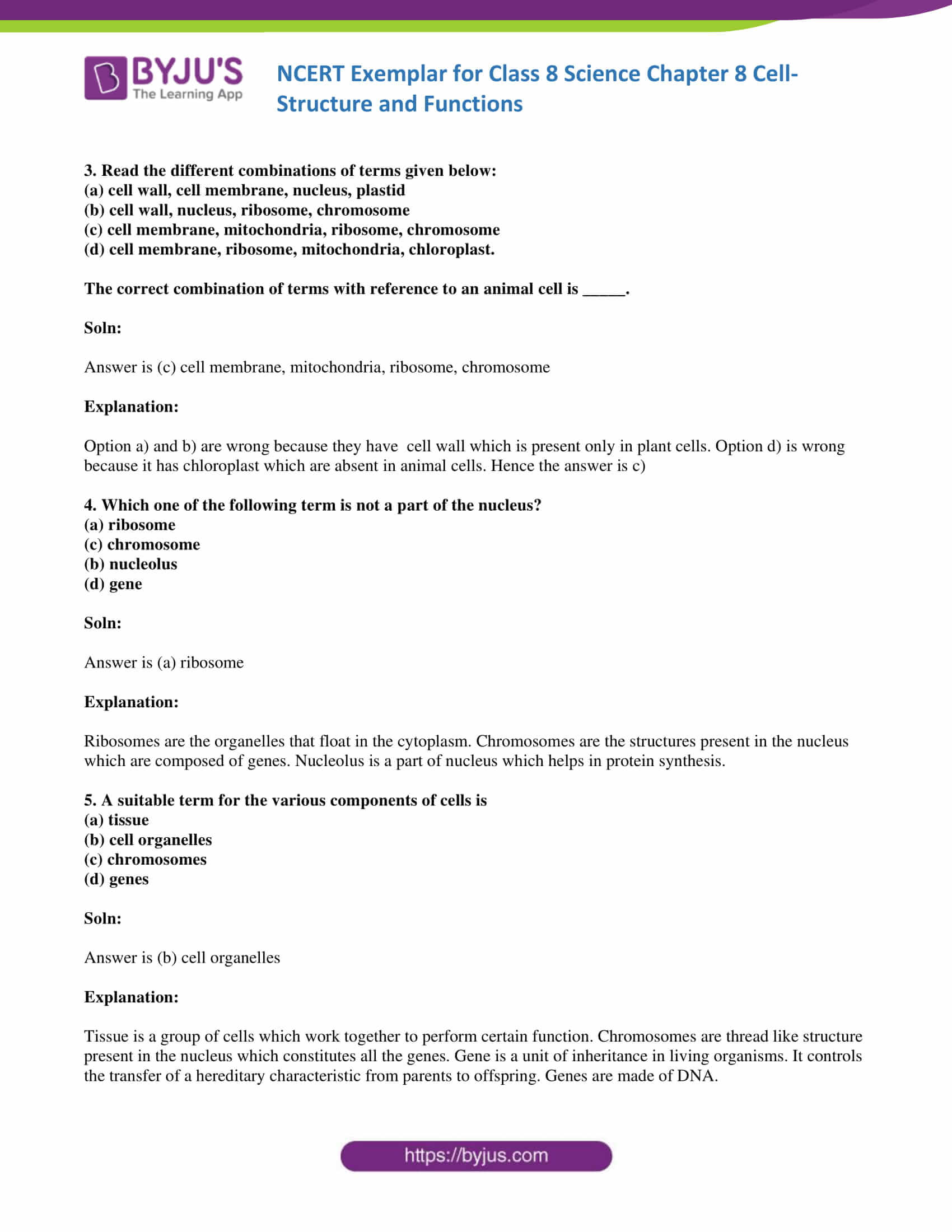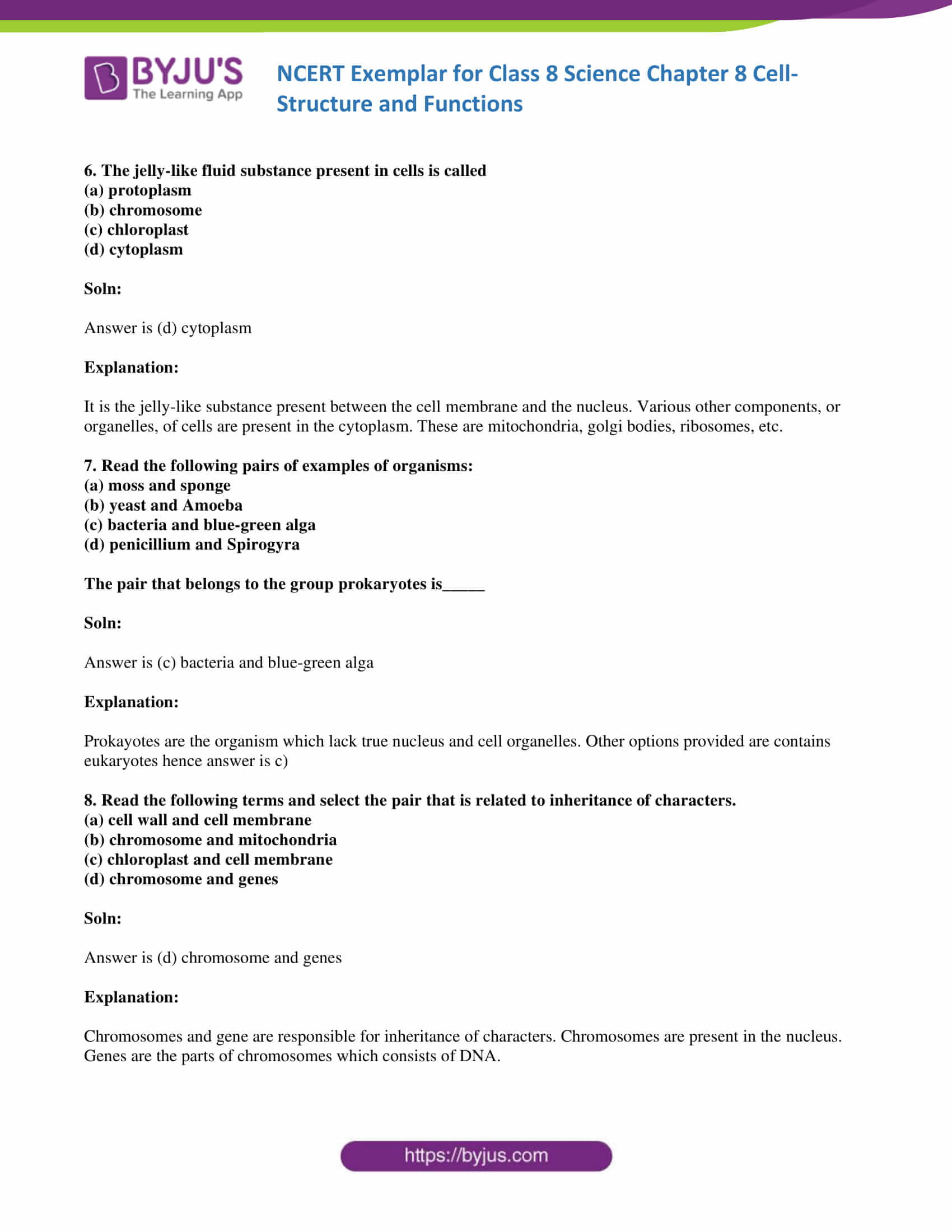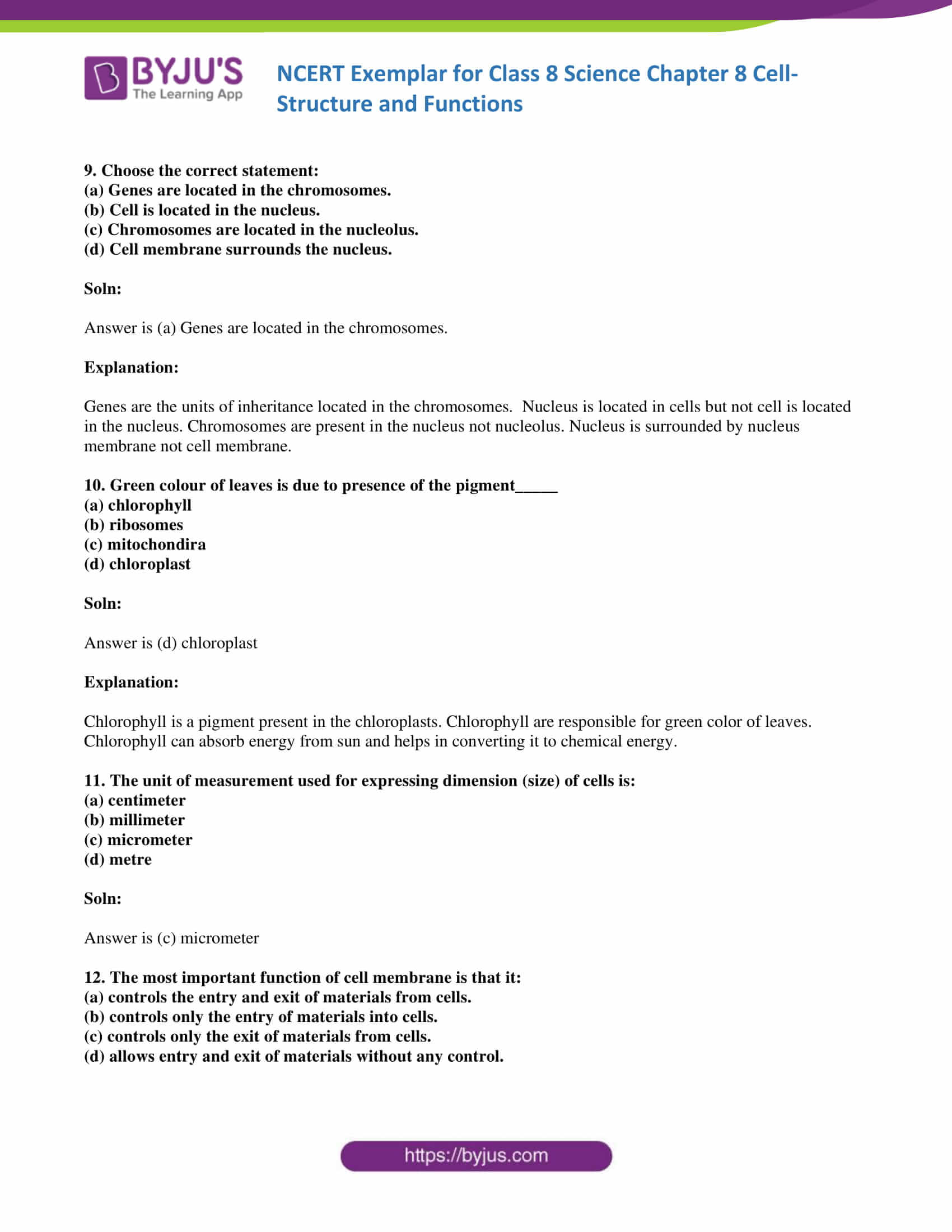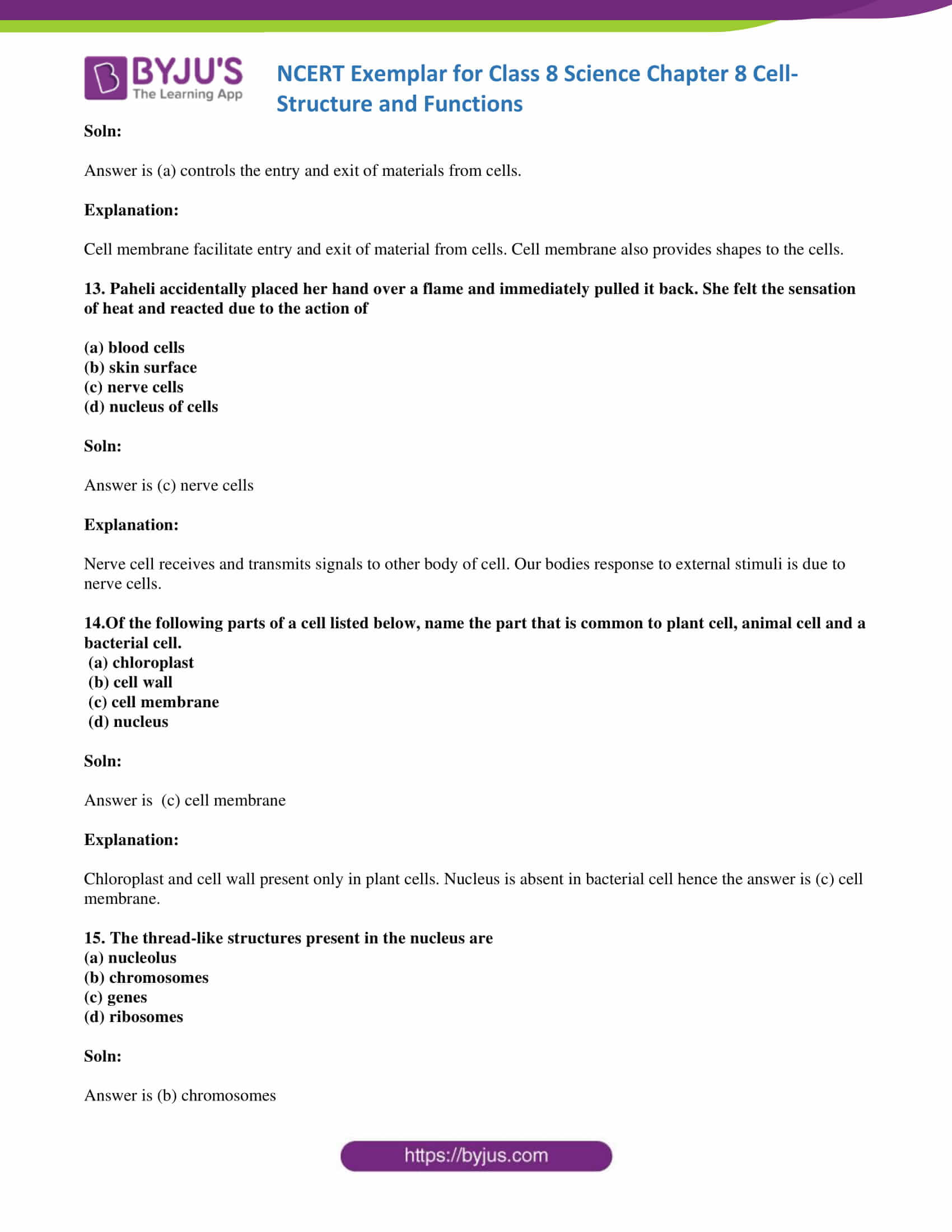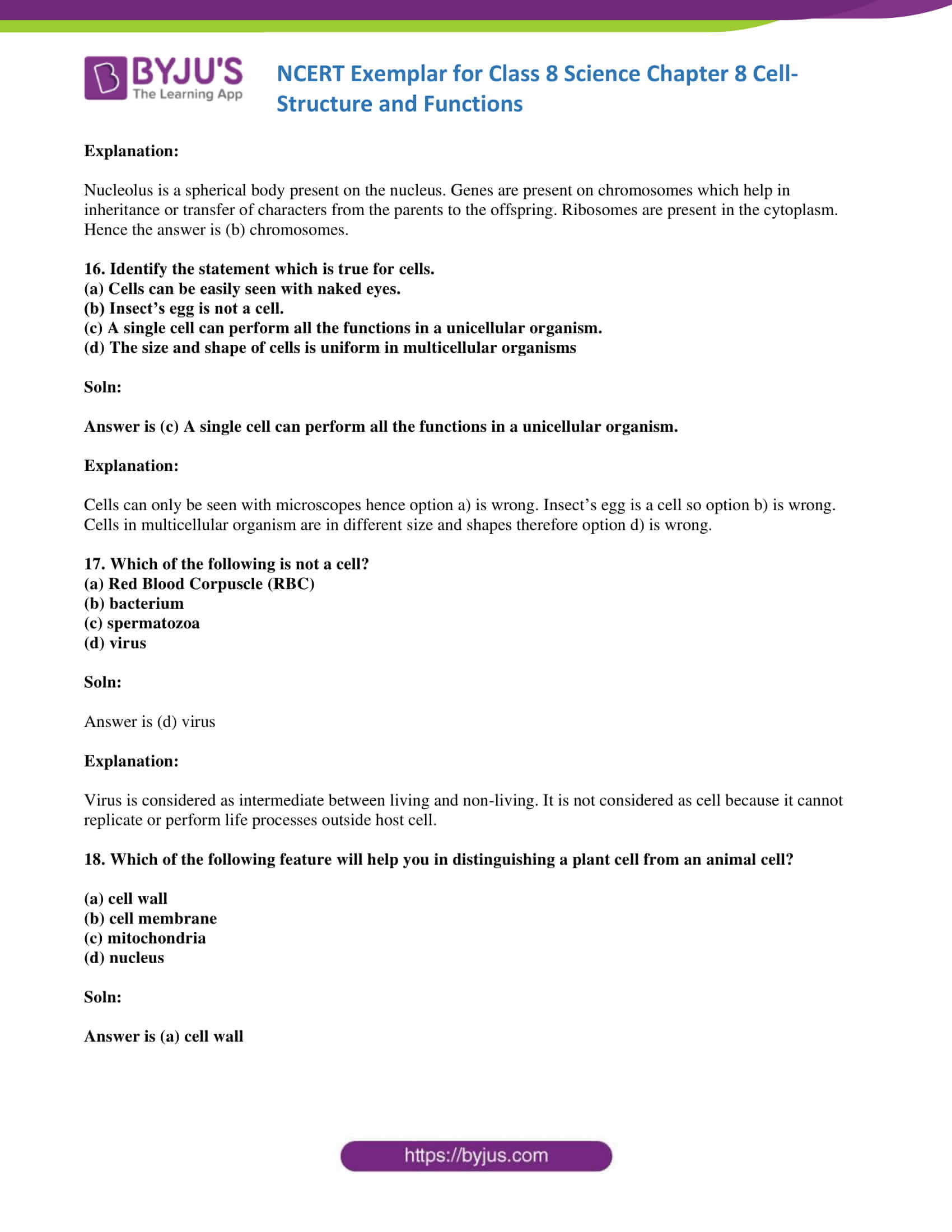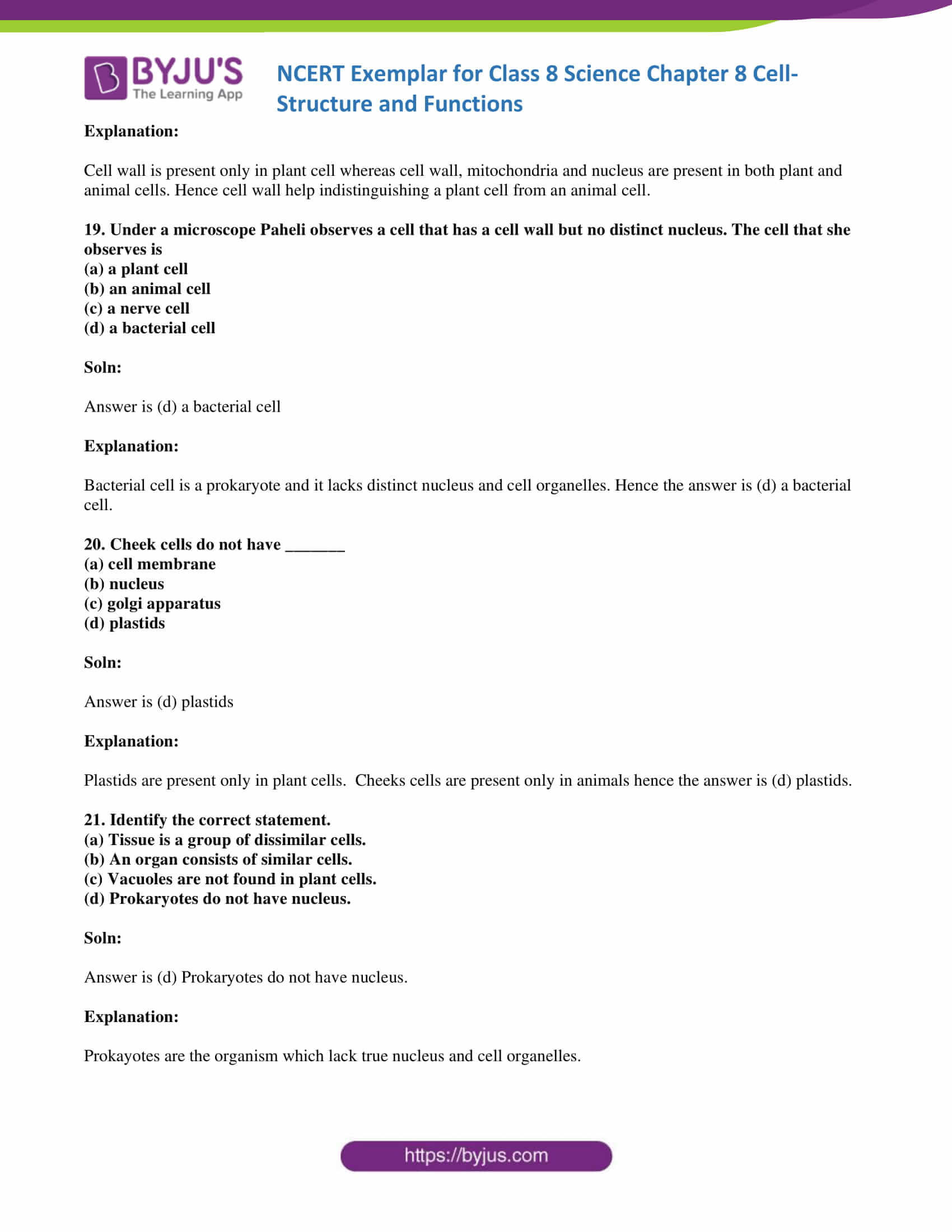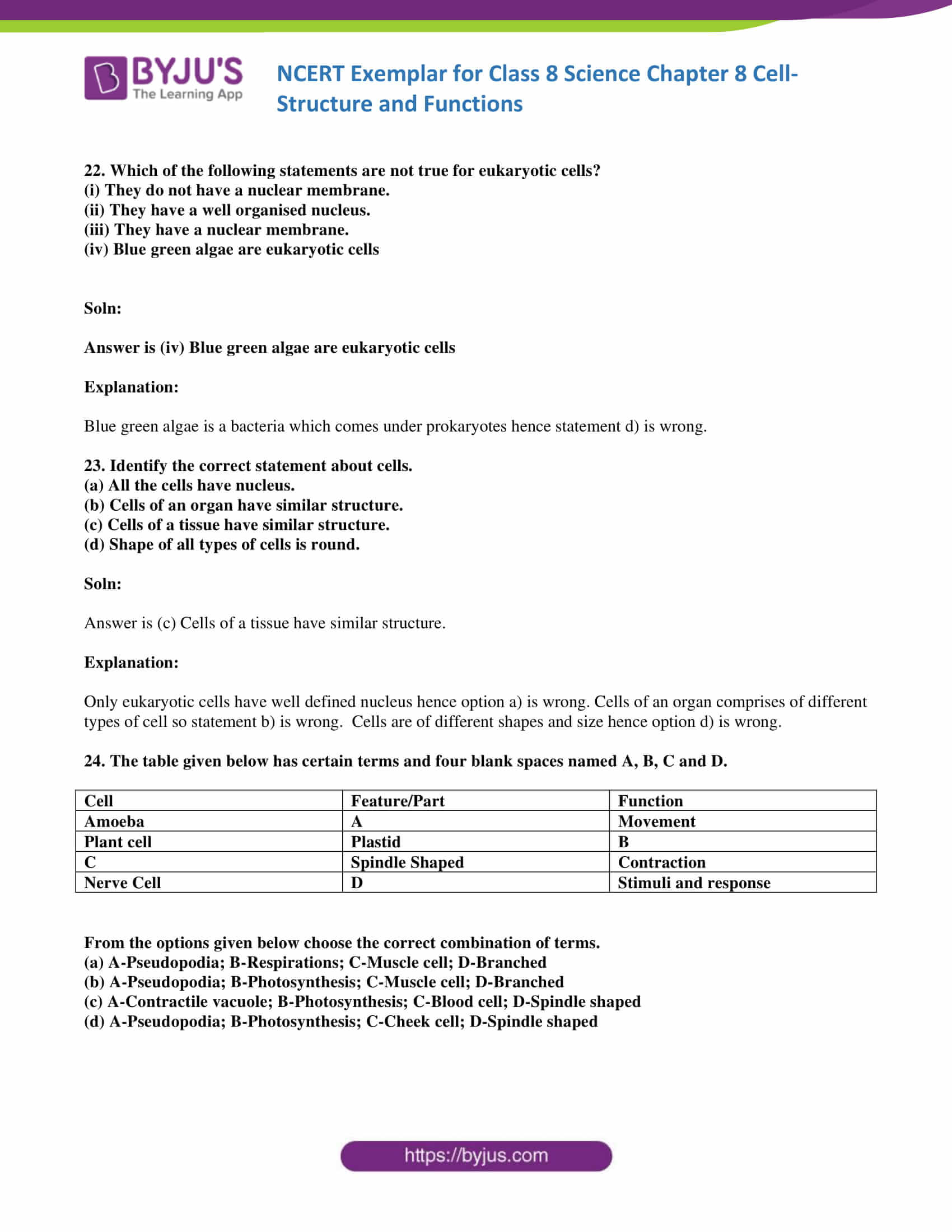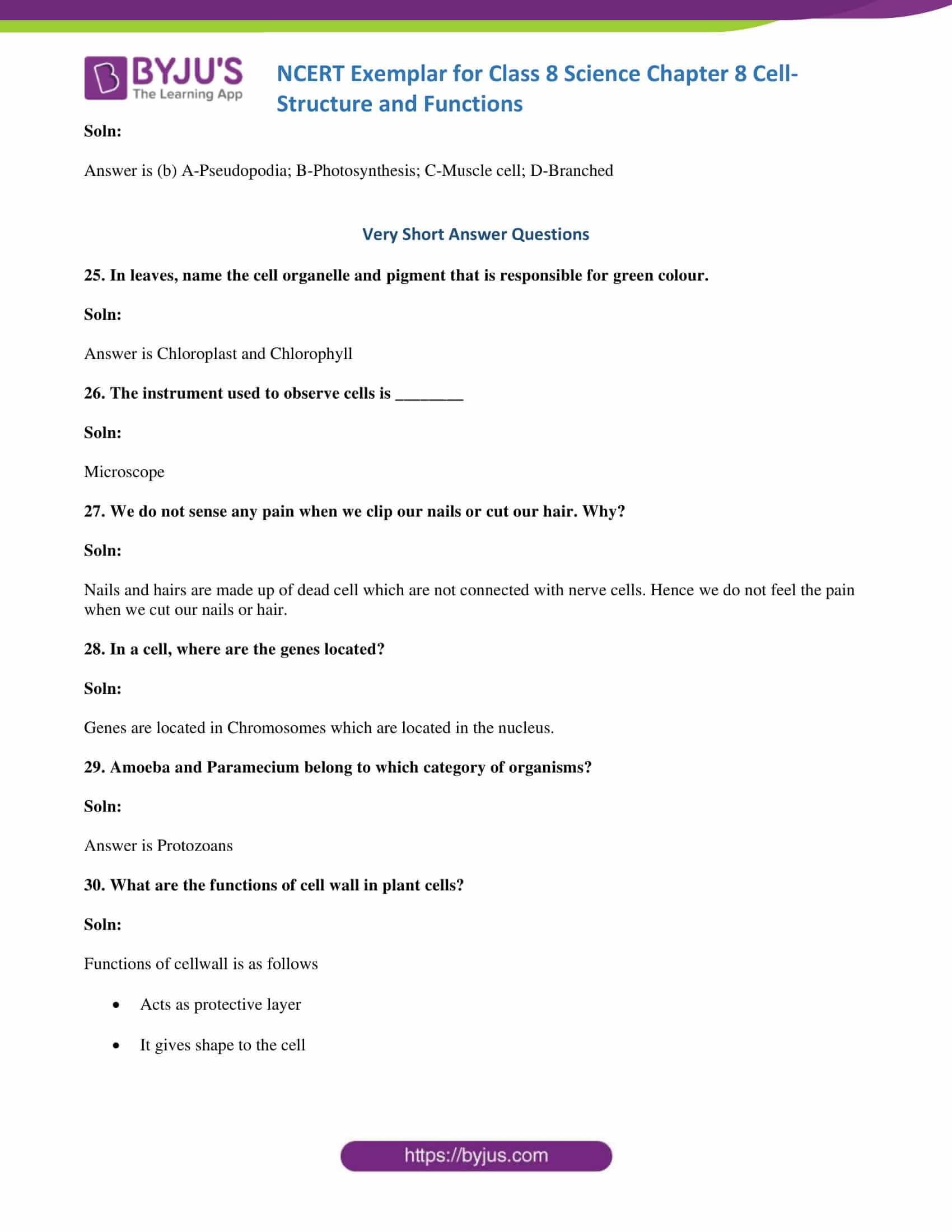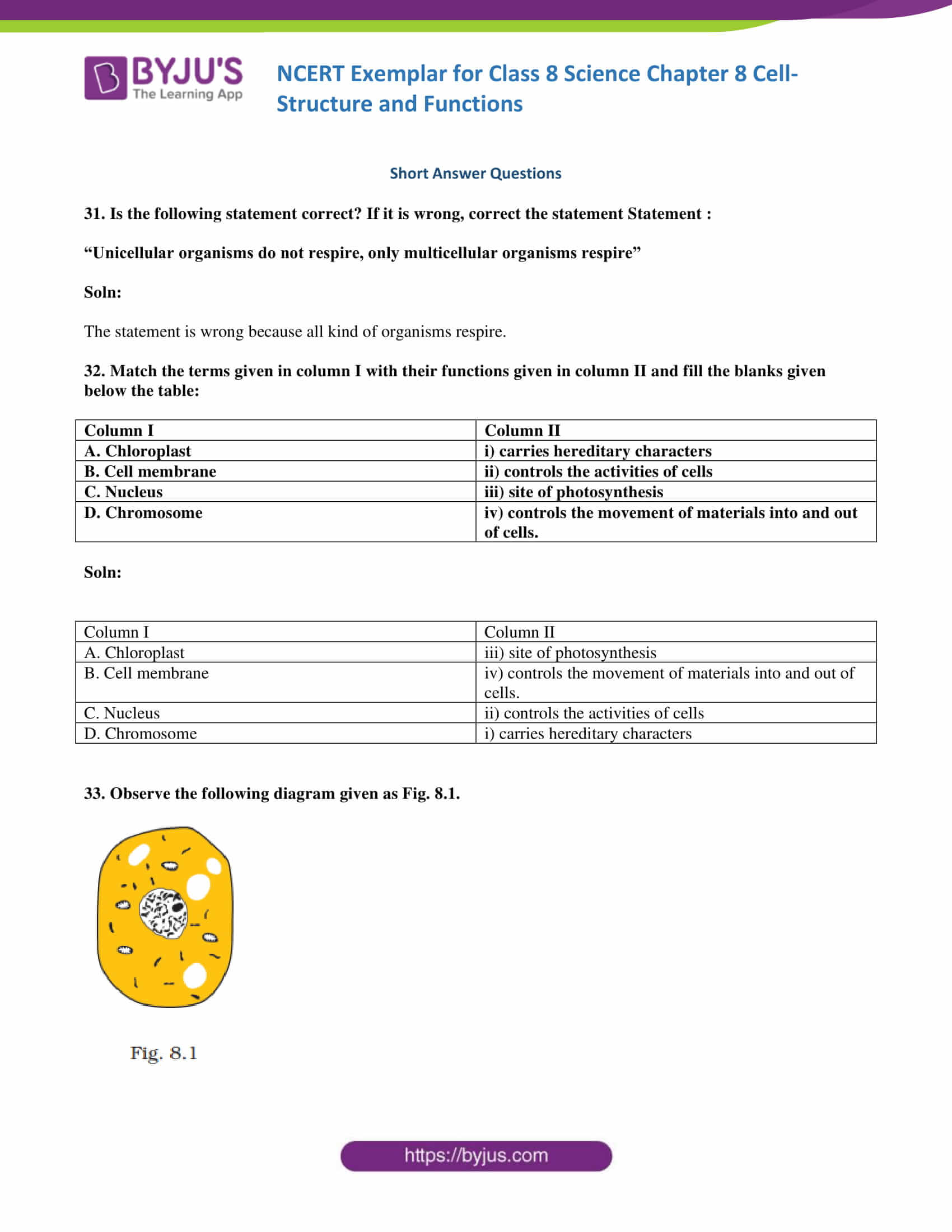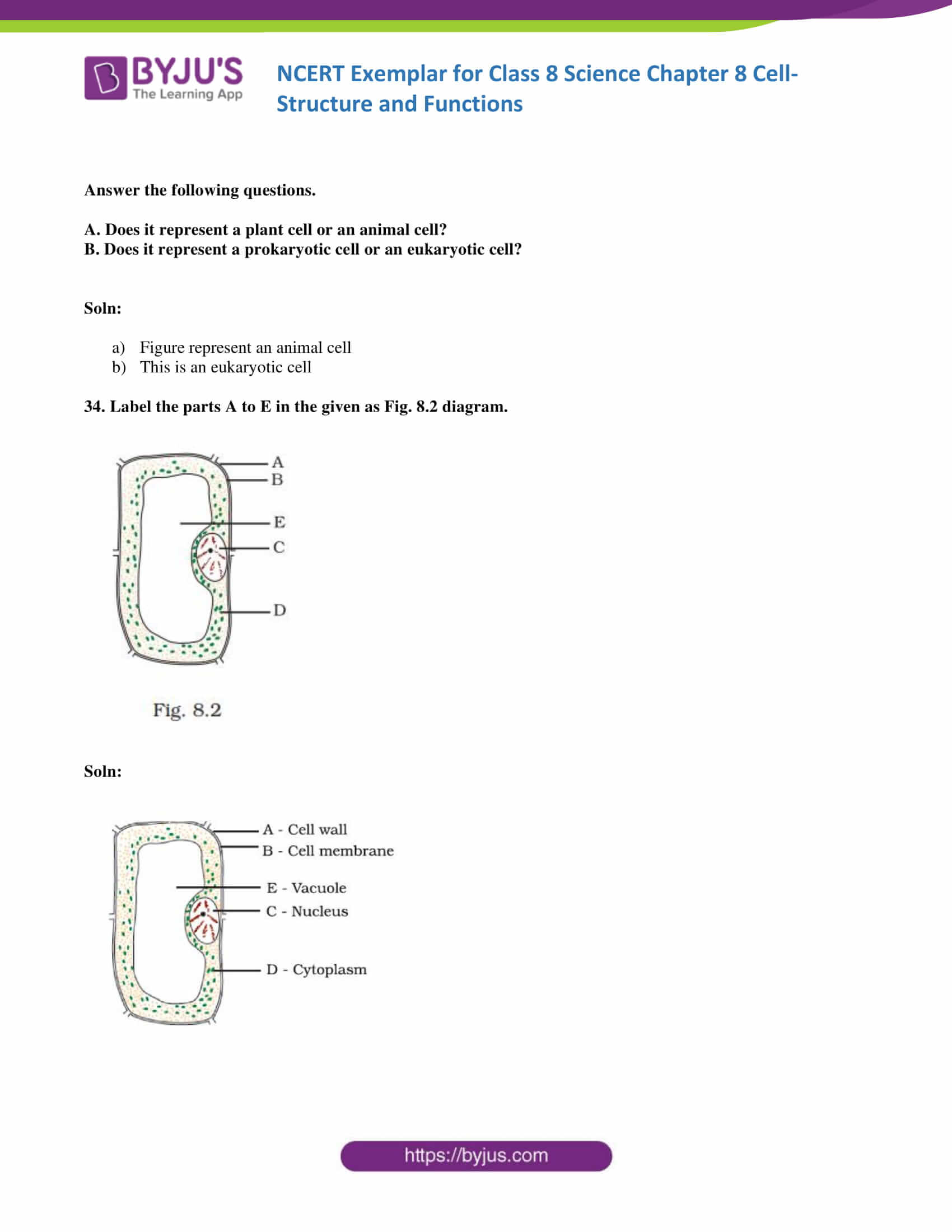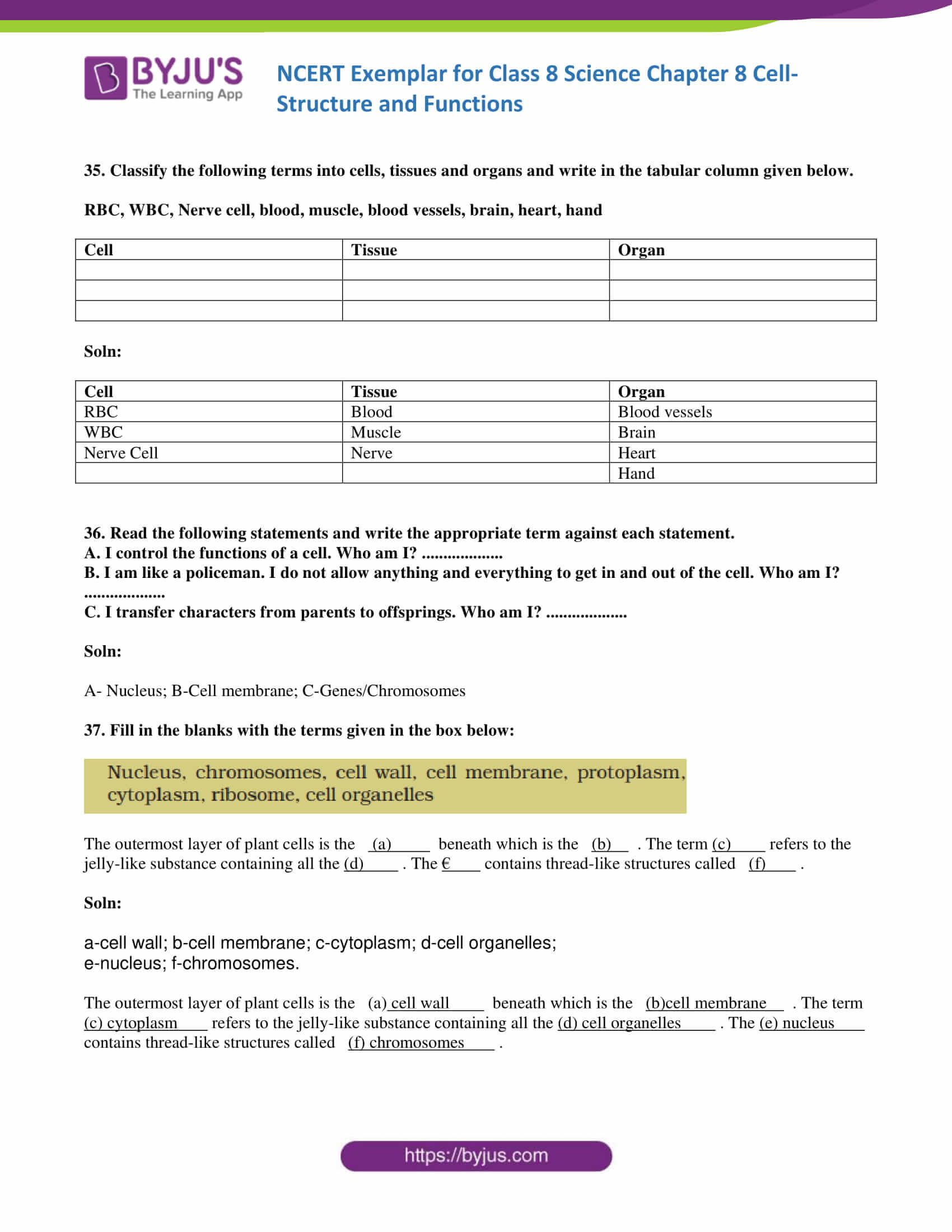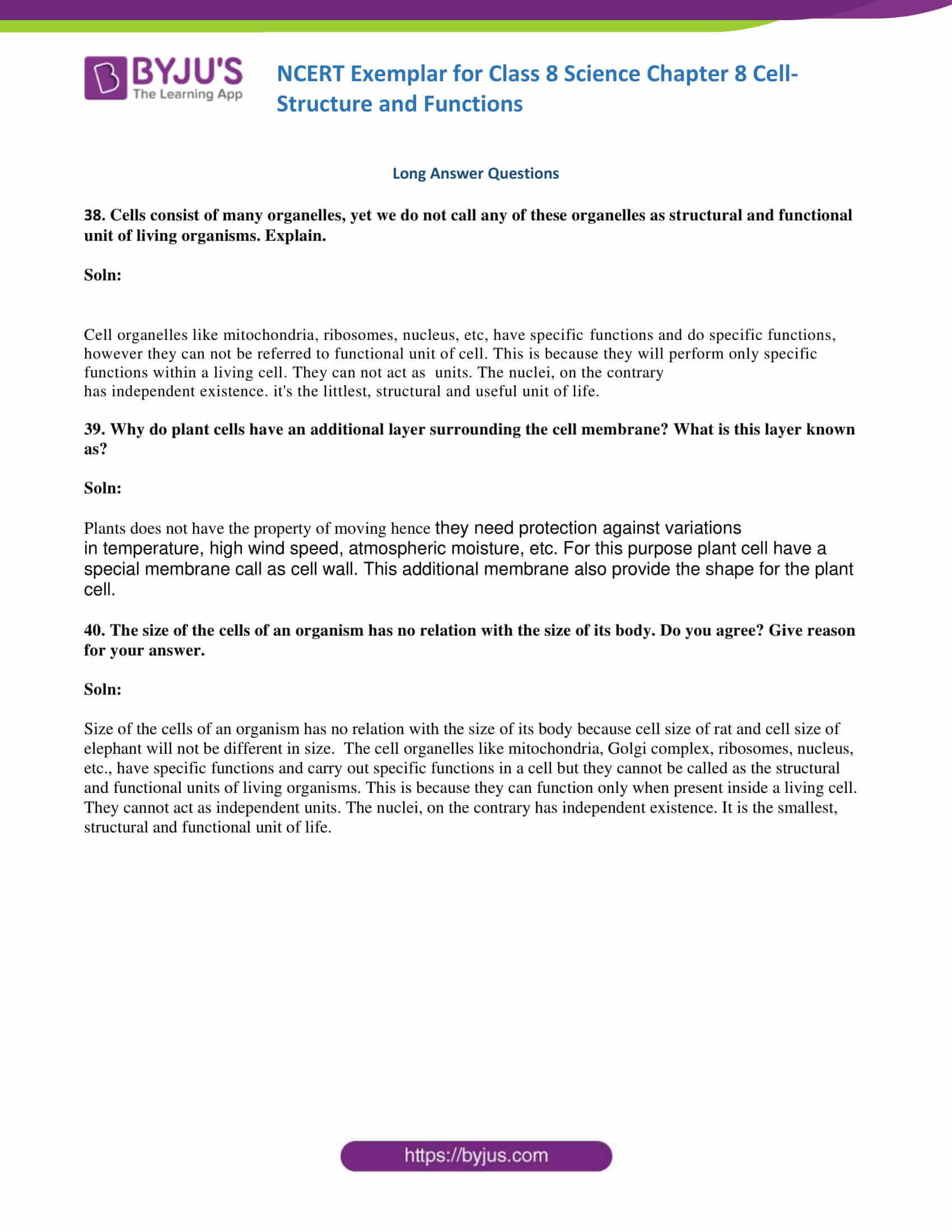 Subtopics of NCERT Exemplar for class 8 Science chapter 8 cell structure and functions
Discovery of the Cell
The Cell
Variety in Cell Number, Shape and Size in different organisms
Cell Structure and Function
Parts of the Cell
Comparison of Plant and Animal Cells.
BYJU's is committed to providing the best study materials, CBSE notes and has resources that can make your learning interesting and interactive. BYJU'S videos and animation help you in remembering the topic for a long period and this helps you in scoring good marks in class 1 examination and entrance examinations.
Also Read