NCERT Exemplar solution for Class 8 Science Chapter 17 The Solar System aids you in gaining knowledge on different varieties and the difficulty level of all possible kind of question that can be asked on the topic The Solar System.
This NCERT exemplar solutions are prepared by subject experts as [per latest CBSE syllabus 2019 This page has 7 multiple choice questions, 7 very short answer questions, 4 short answer questions and 7 long answer questions.
Students have already studied about the solar system in 6th standard. In class 8 students will learn more about celestial objects like the moon, stars, constellations, sun and planets. Learning about our solar system is very important because the outer space is perhaps the final frontier for humanity. To understand the chapter and to score good marks in the exam. Solve questions from the NCERT exemplar class 8 science chapter 17 stars and solar system.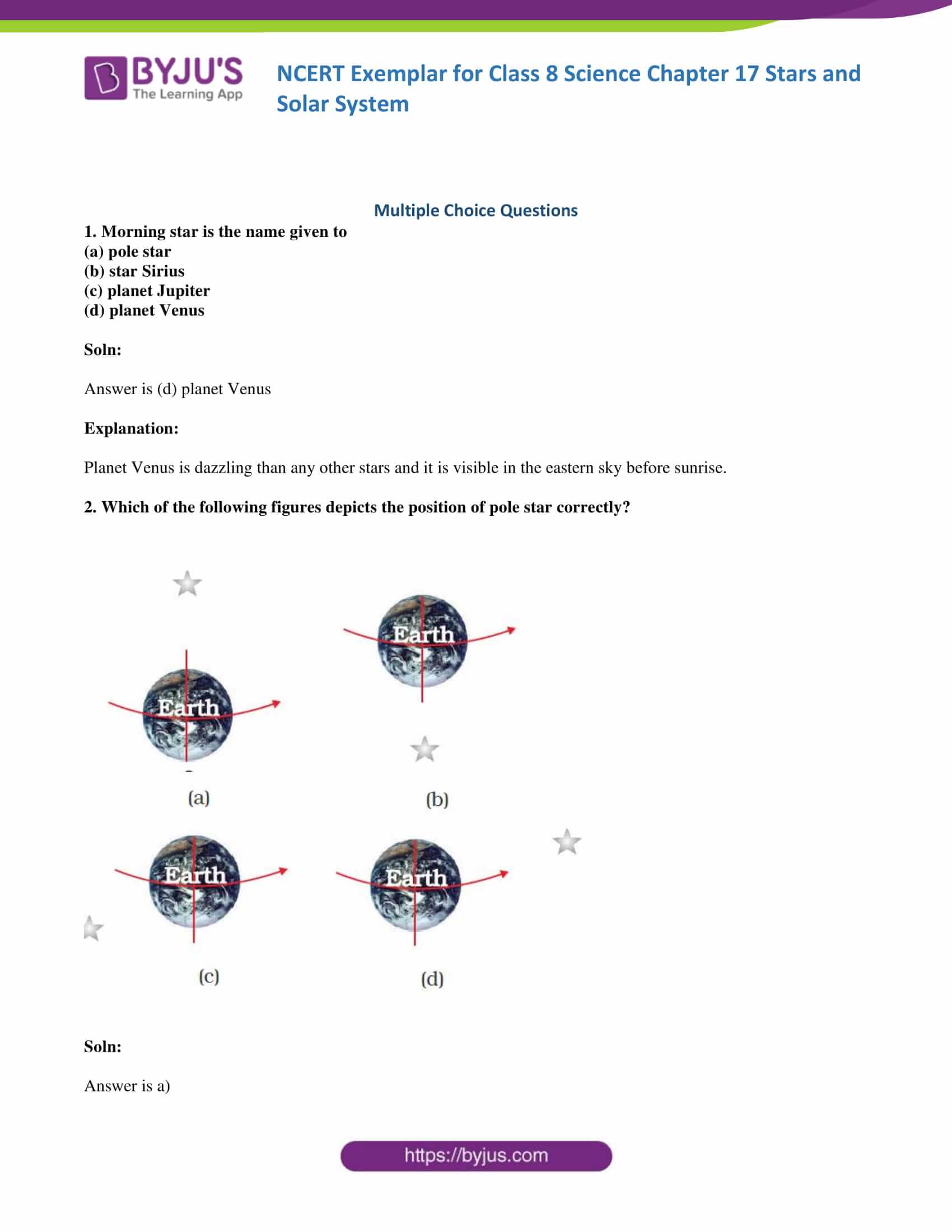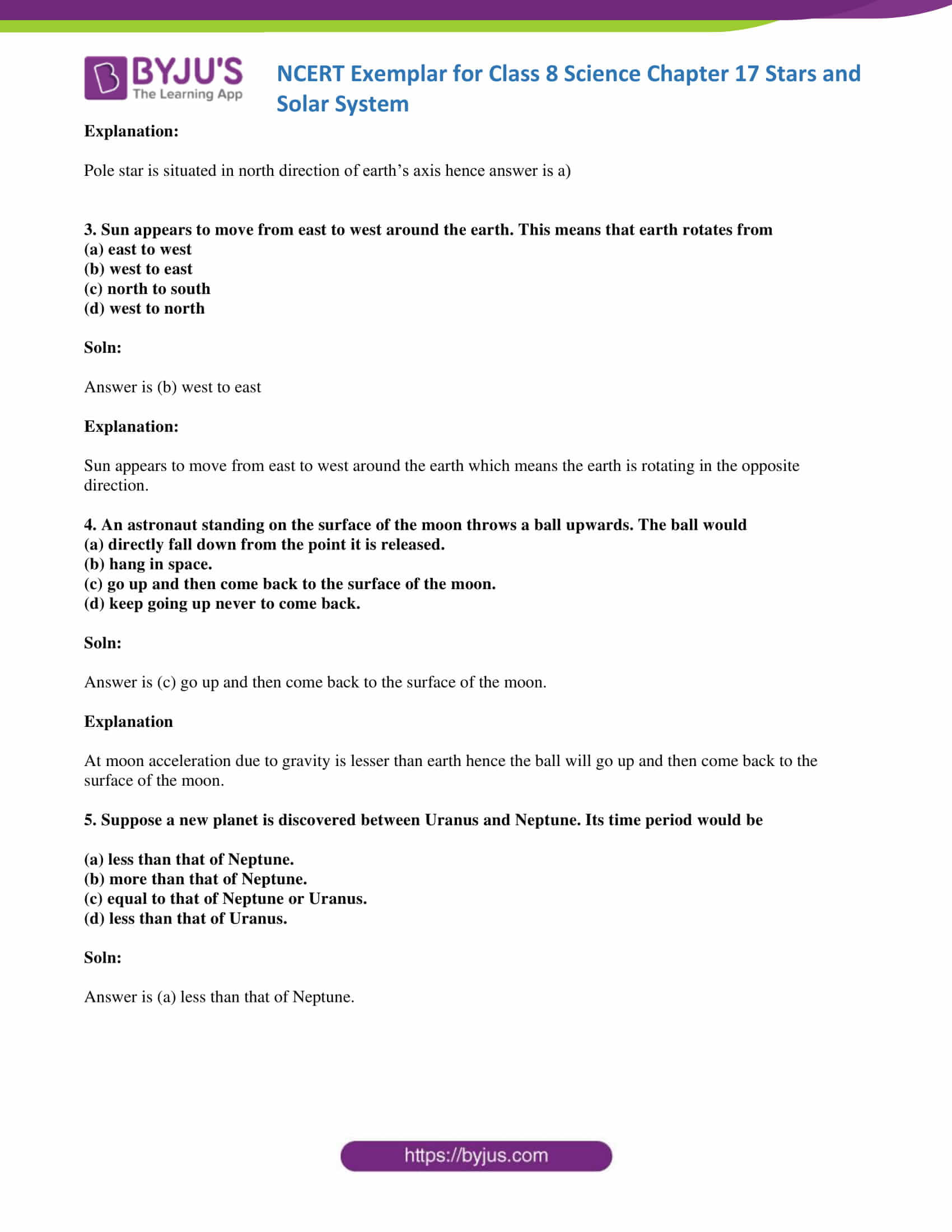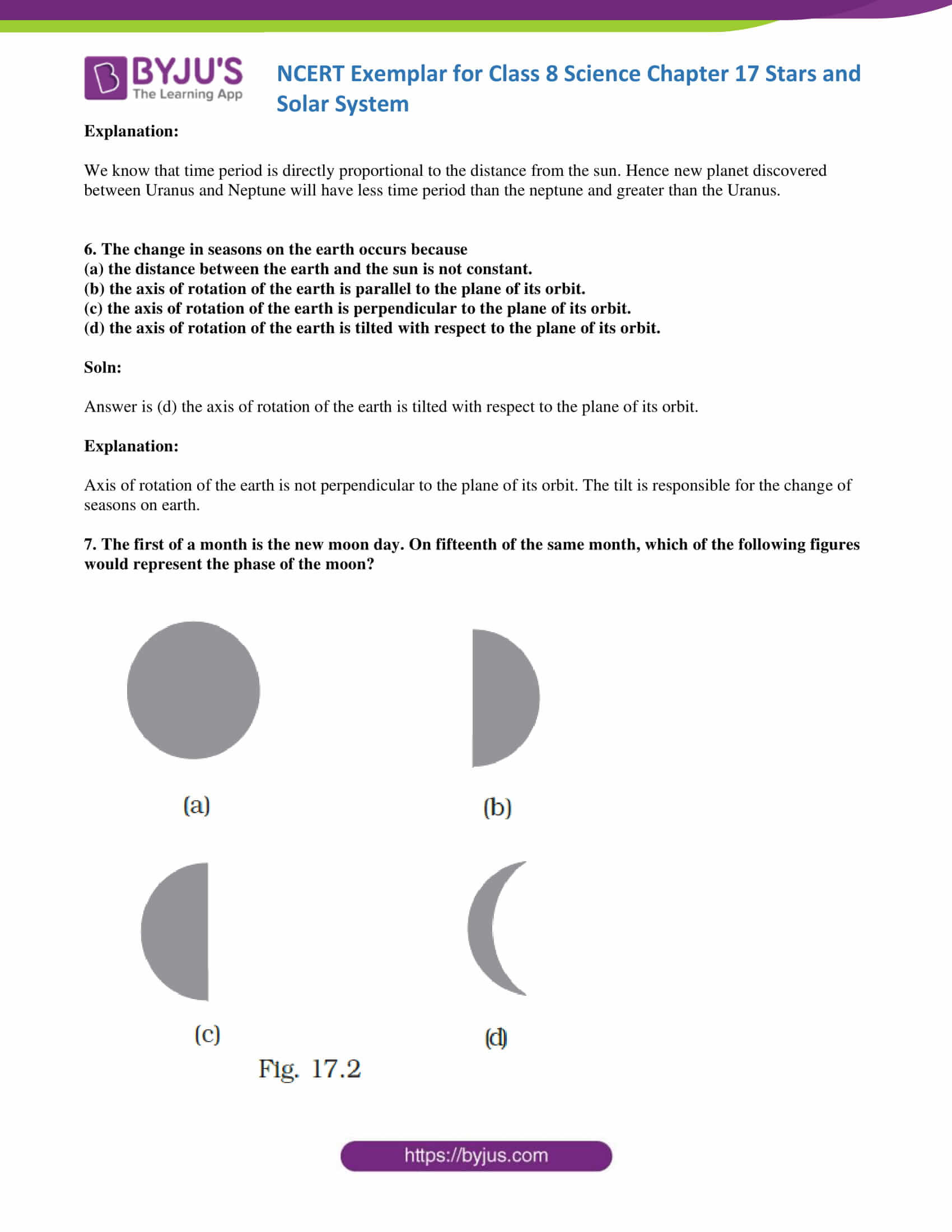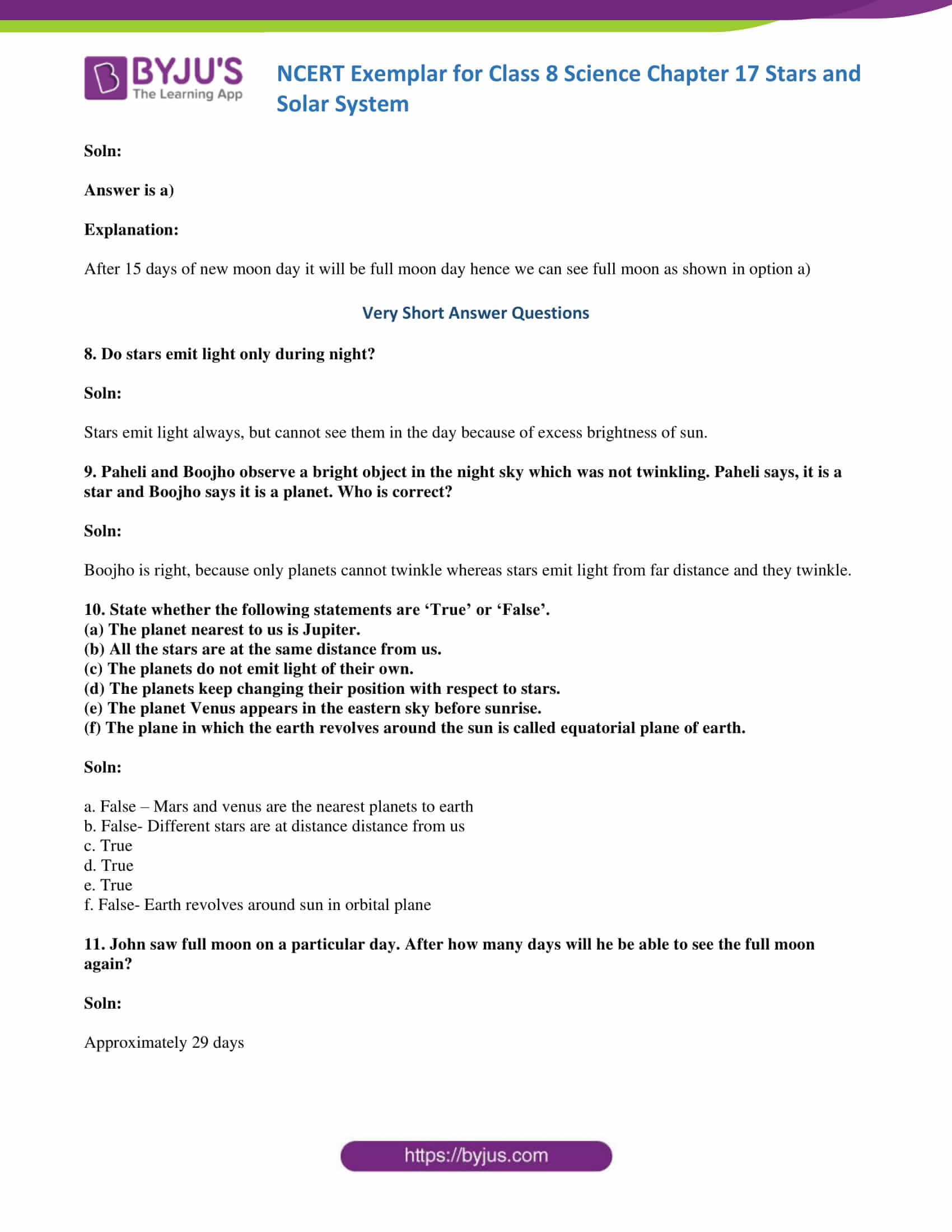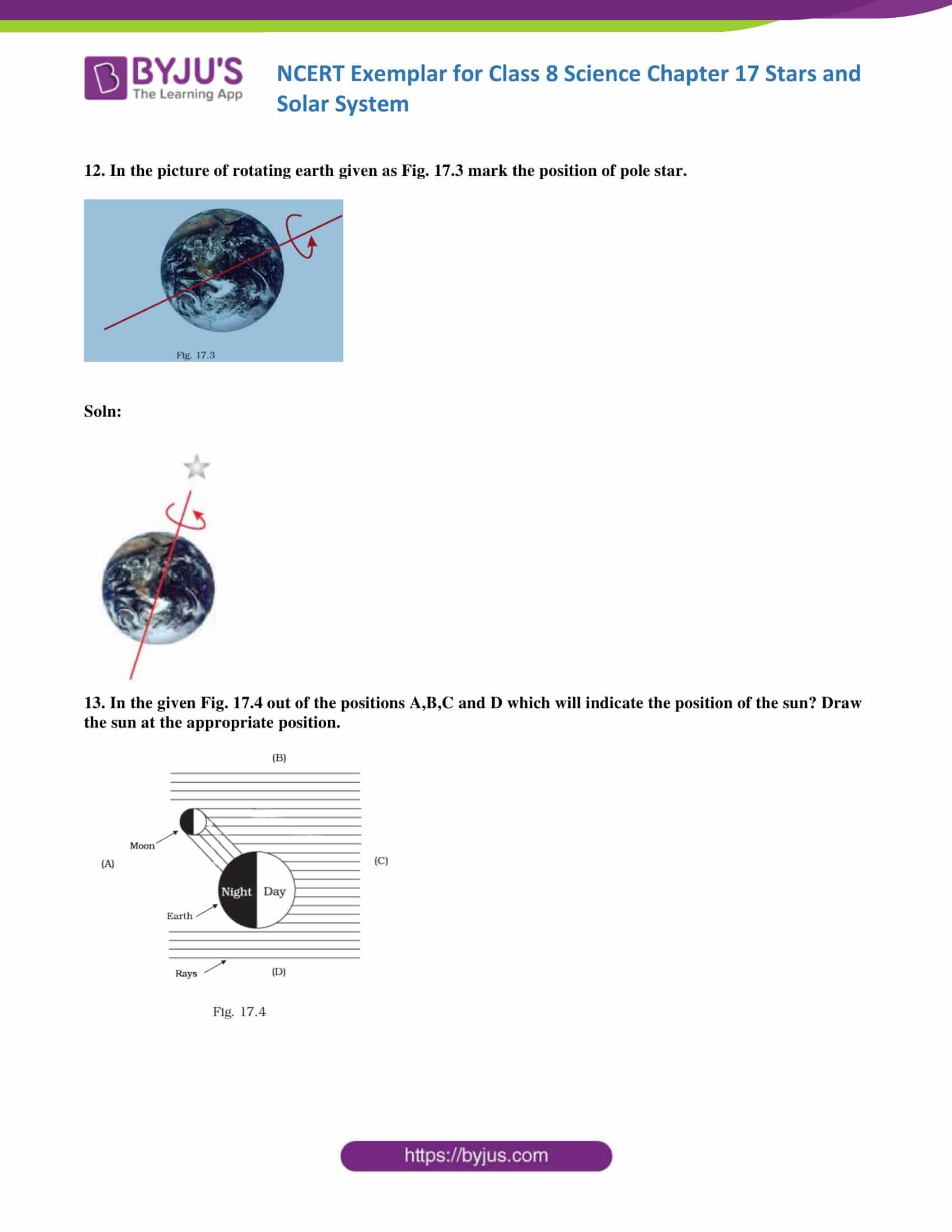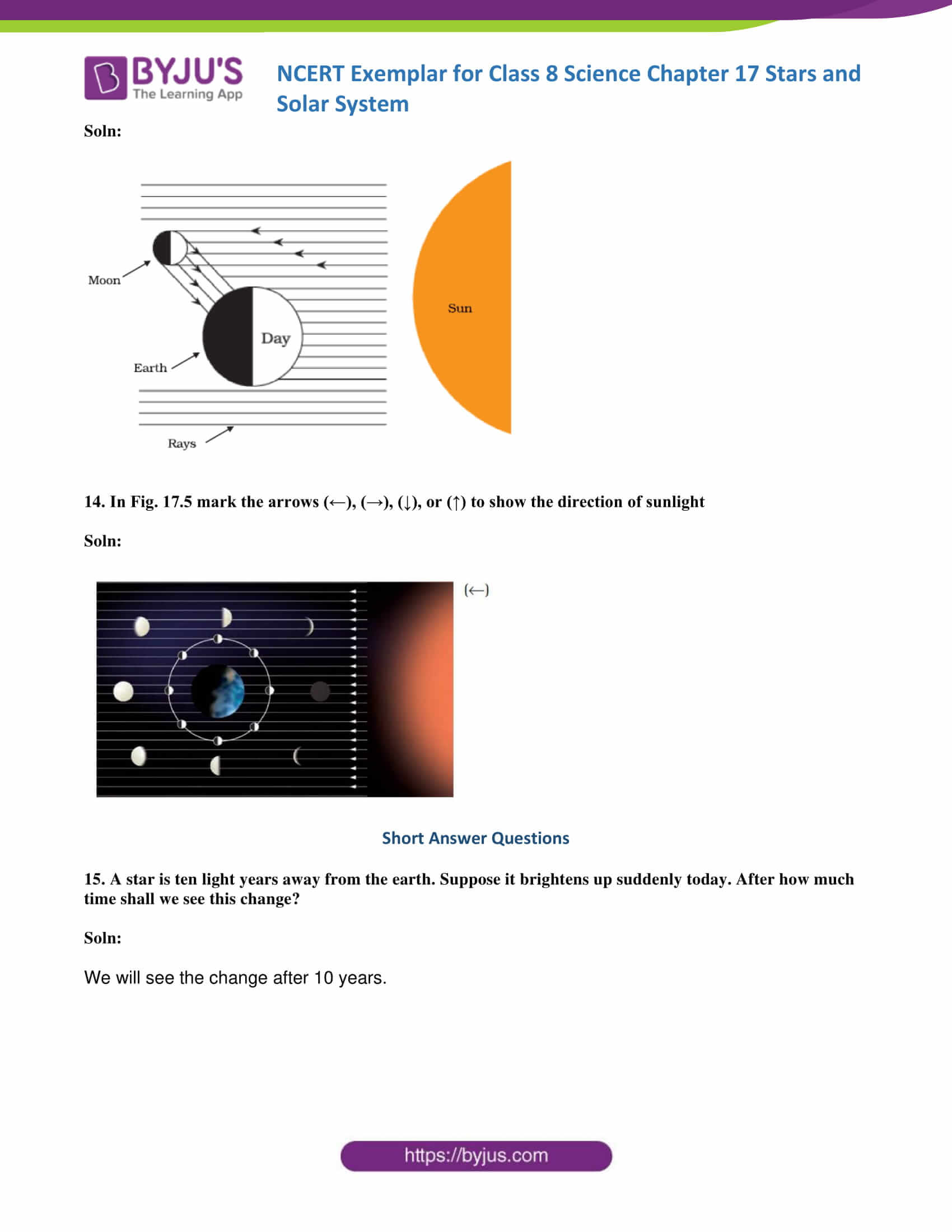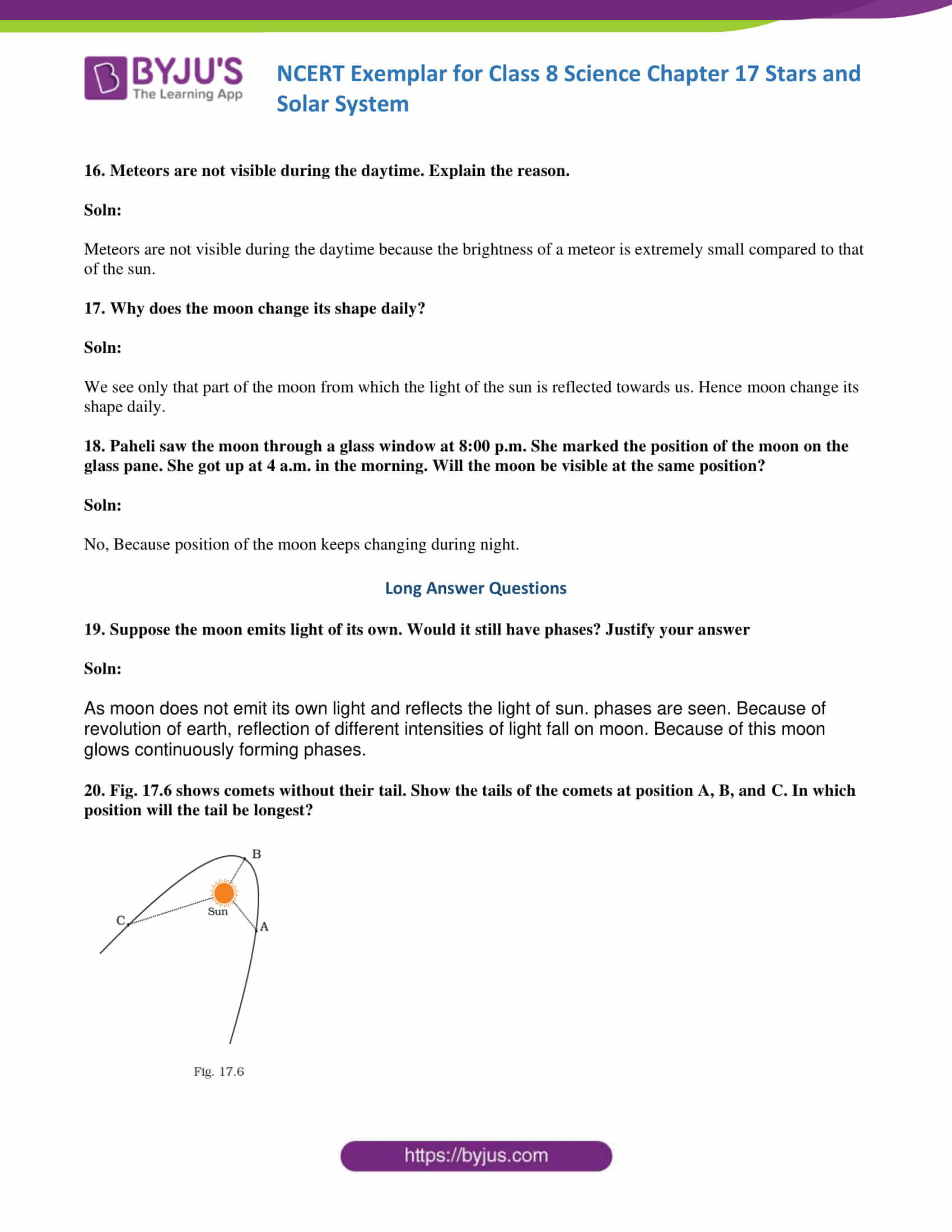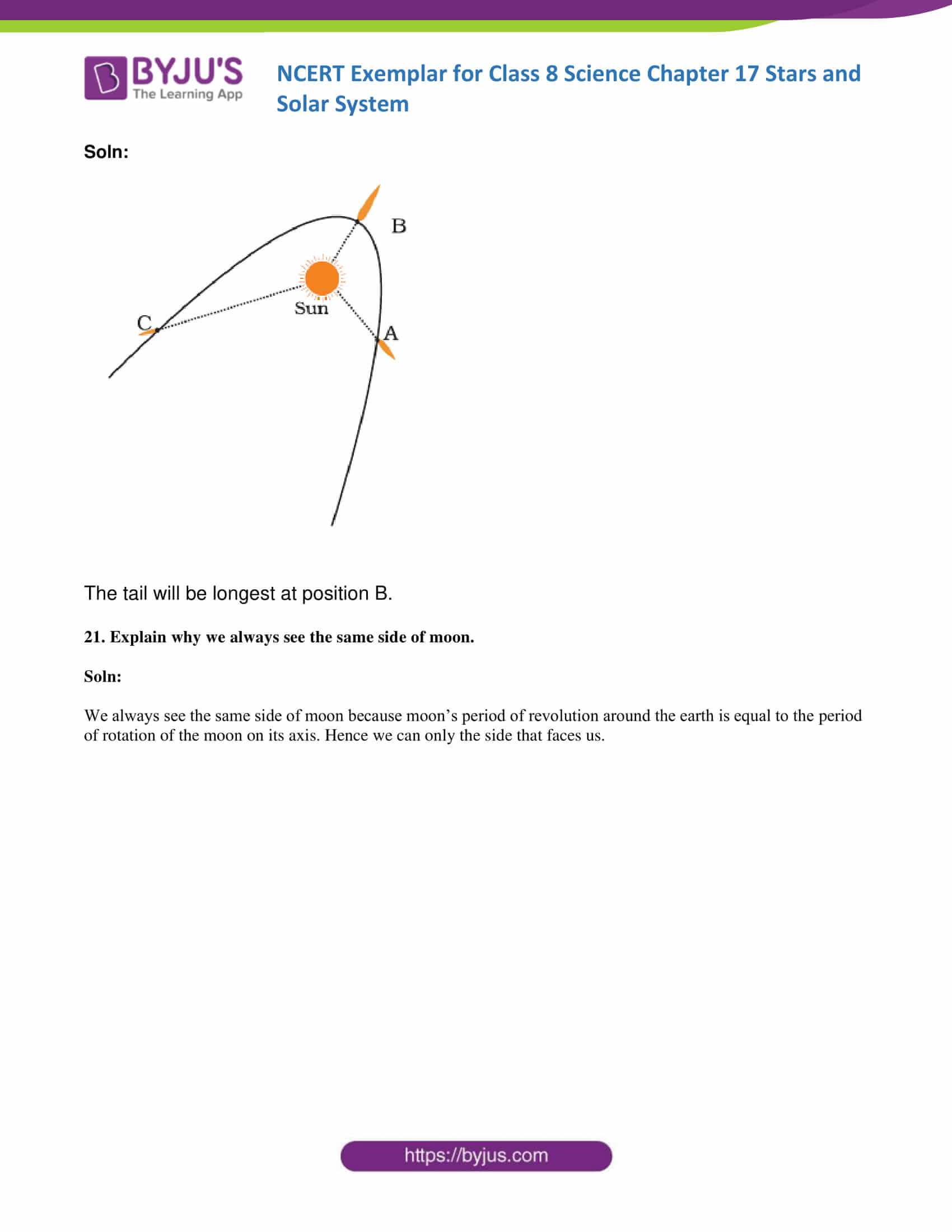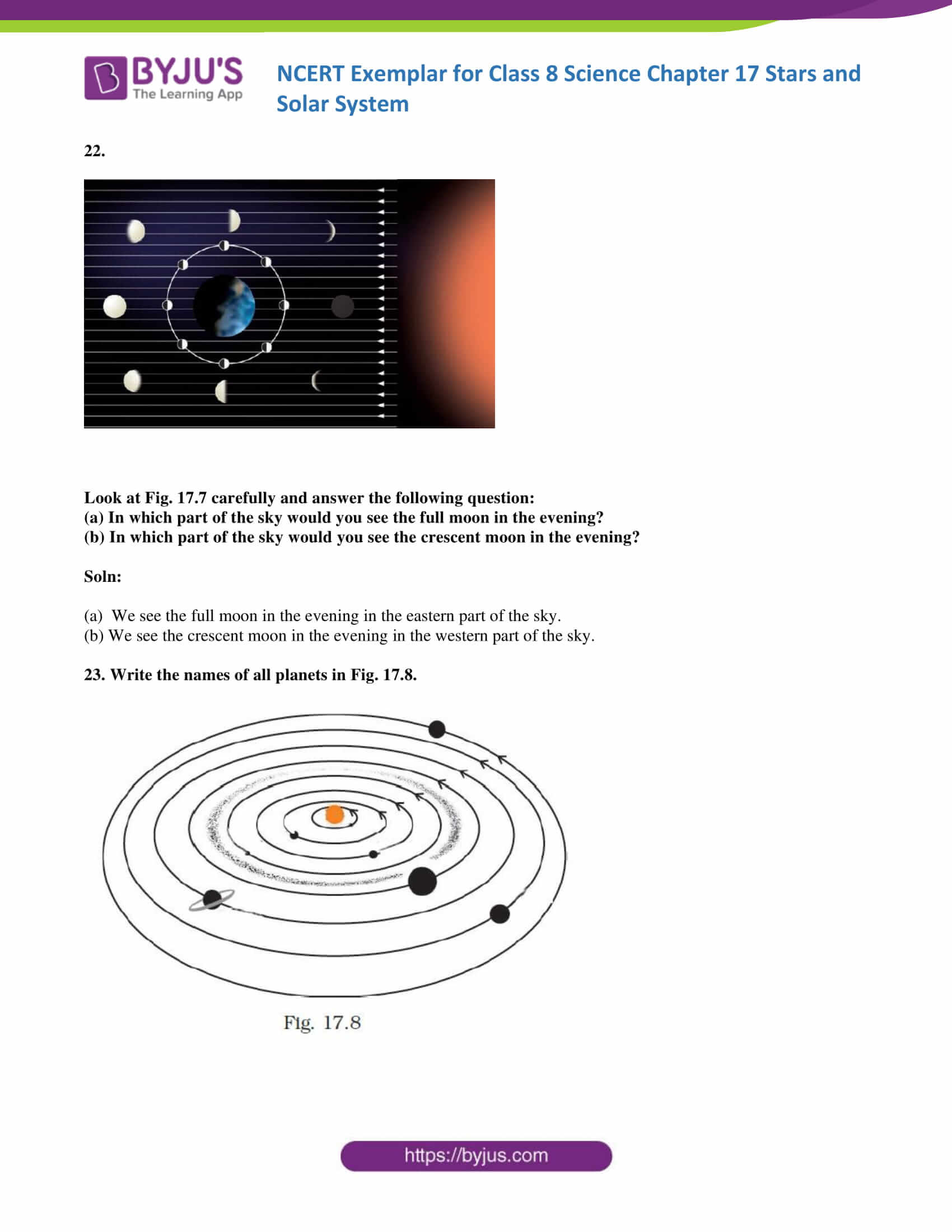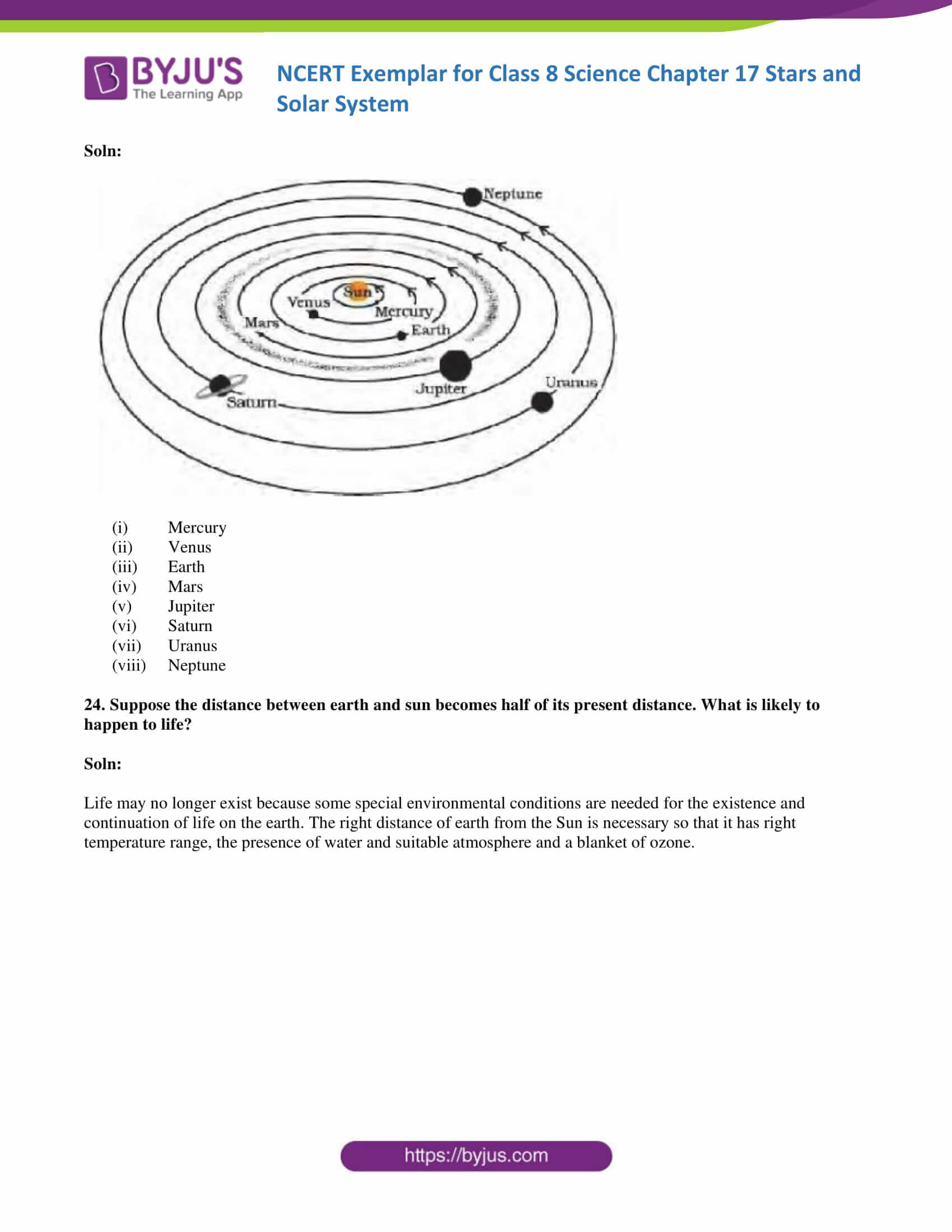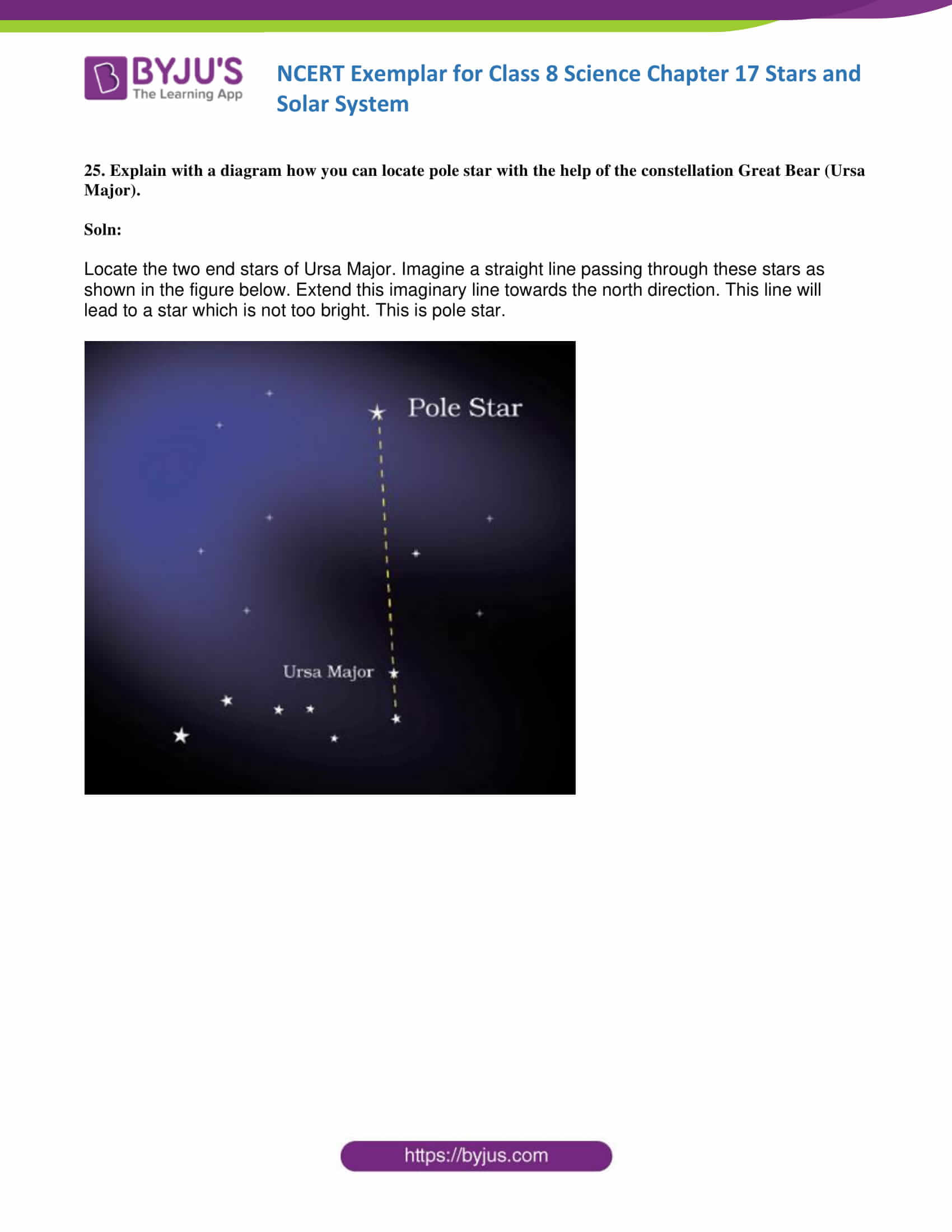 Topics covered in NCERT exemplar for Class 8 Science Chapter 17 Stars and the Solar System
The Moon
The Stars
Constellations
The Solar System.
BYJU'S provide premier study materials, notes, Sample papers, important questions, Mock tests, textbooks, worksheets and exemplar problems for all the chapter of all the subjects of class 11. Keep Visiting BYJU'S for latest CBSE sample papers, previous year questions. At BYJU'S we also provide CBSE notes for classes 6 to 12.
Also Read