NCERT Exemplar solution for Class 8 Science Chapter 15 Some Natural Phenomena comprises of answers to the questions provided in NCERT Exemplar books. Solving these exemplar s questions will provide you an important practice before facing class 8 examinations.
This exemplar solution bestows you with different questions of varied difficulty. This page has 10 MCQ questions, 5 very short answer questions, 8 short answer questions, 5 Long answer questions. Students are advised to get well versed in this NCERT exemplar solution to score good marks class 8 examination.
The chapter natural phenomena deal with teaching students about different types of natural phenomena, the reason for their occurrence and how to be safe during that time. In this chapter, the students will learn about two major natural phenomena: Earthquake and Lighting. Along with these students will also learn different ways to produce electric charges. Solve high order thinking questions from this chapter by solving questions from NCERT exemplar class 8 science chapter 15 some natural phenomena.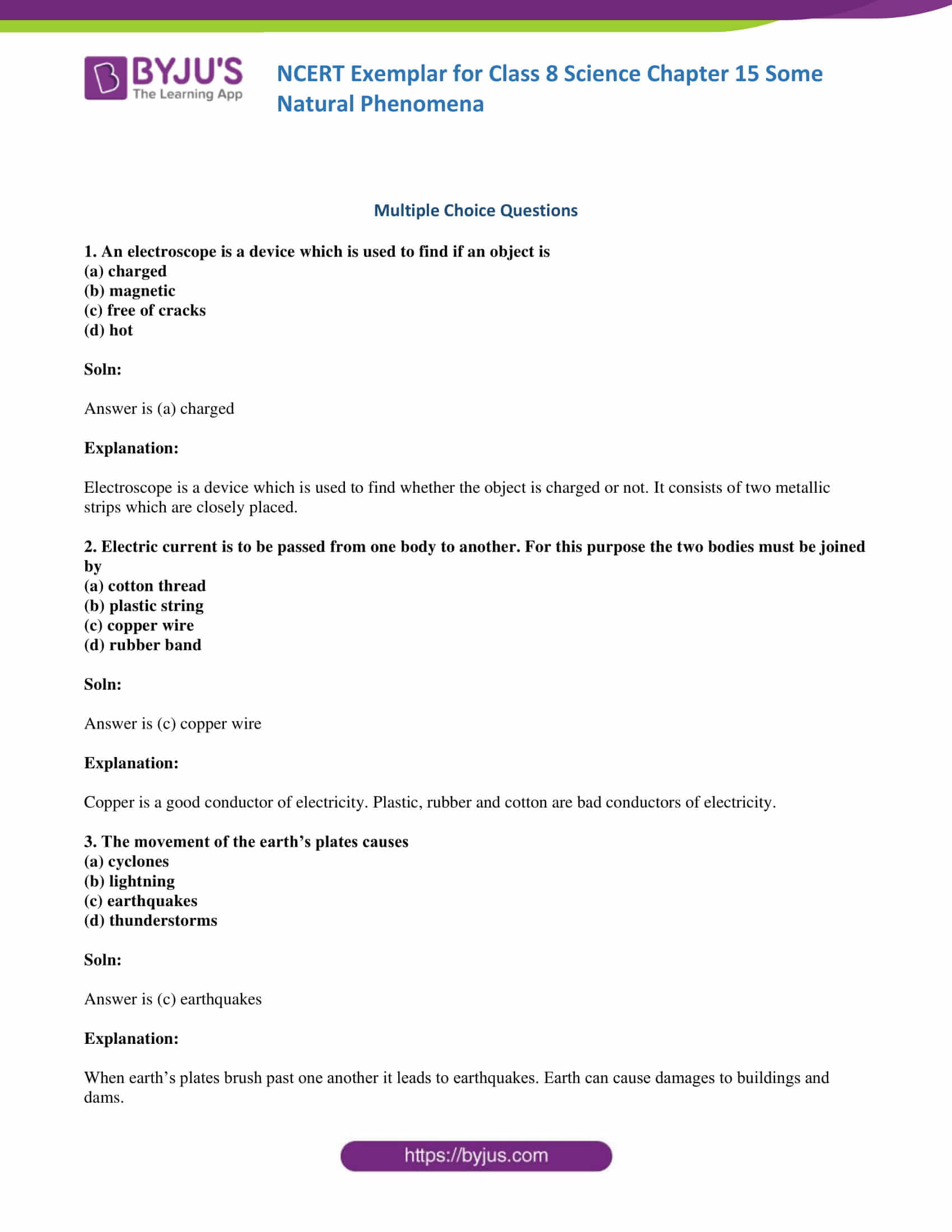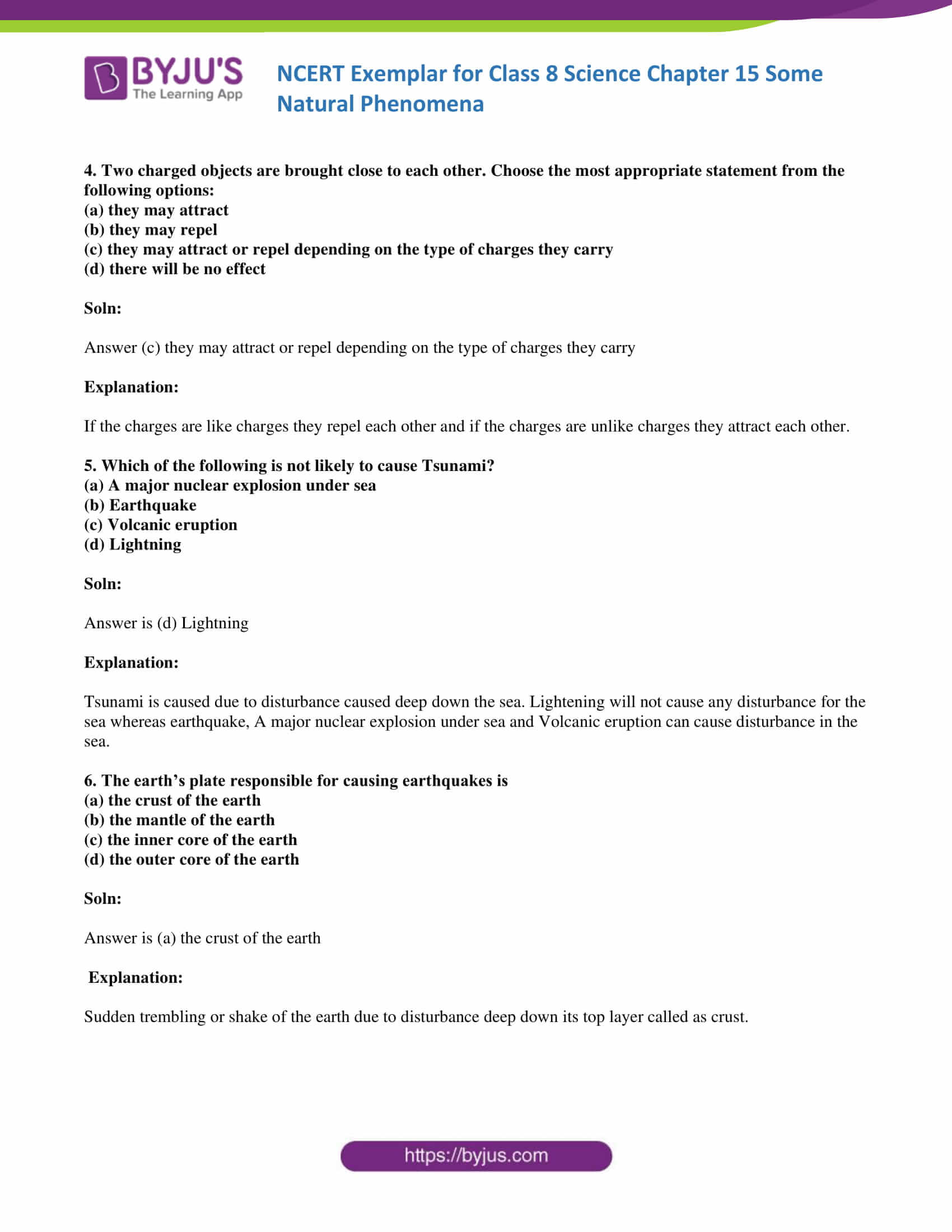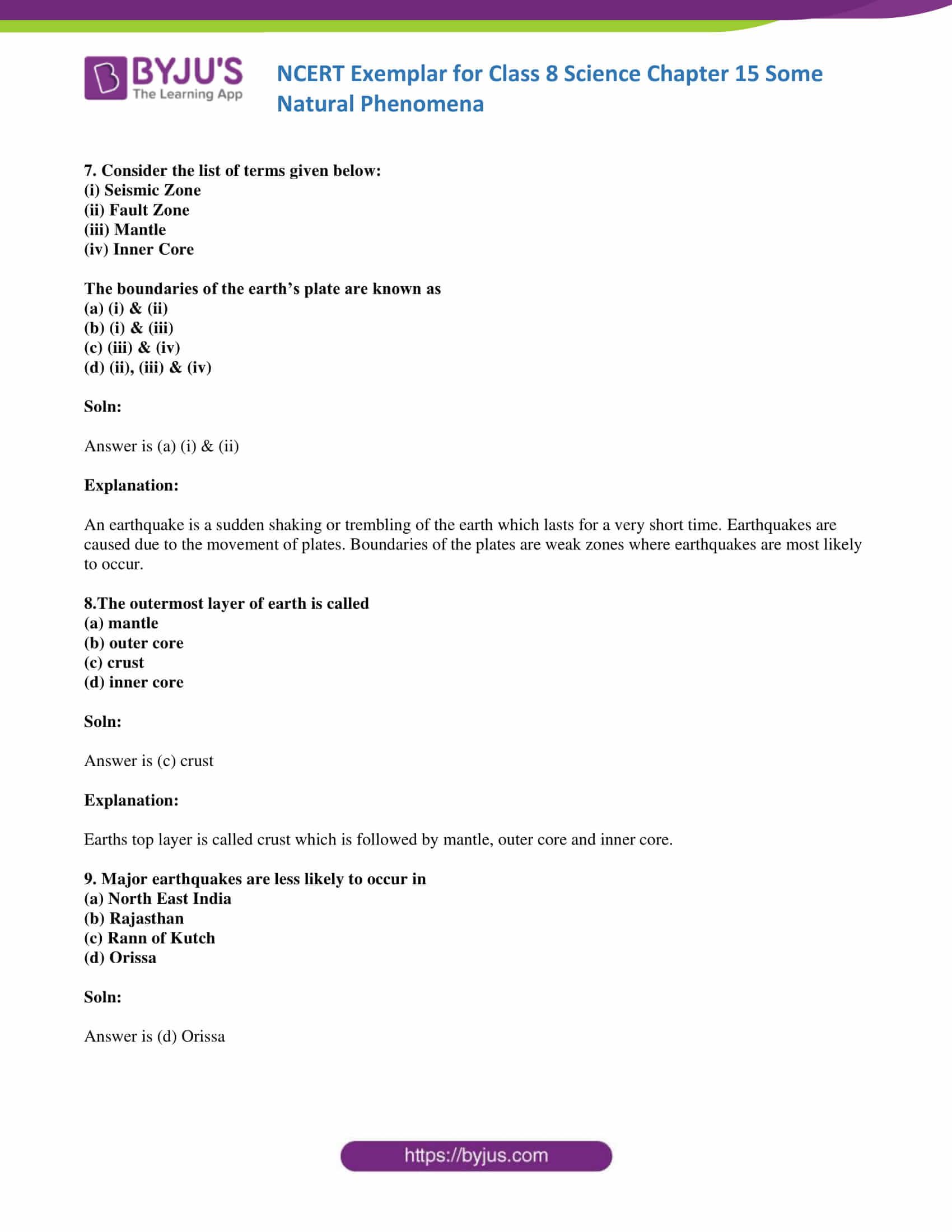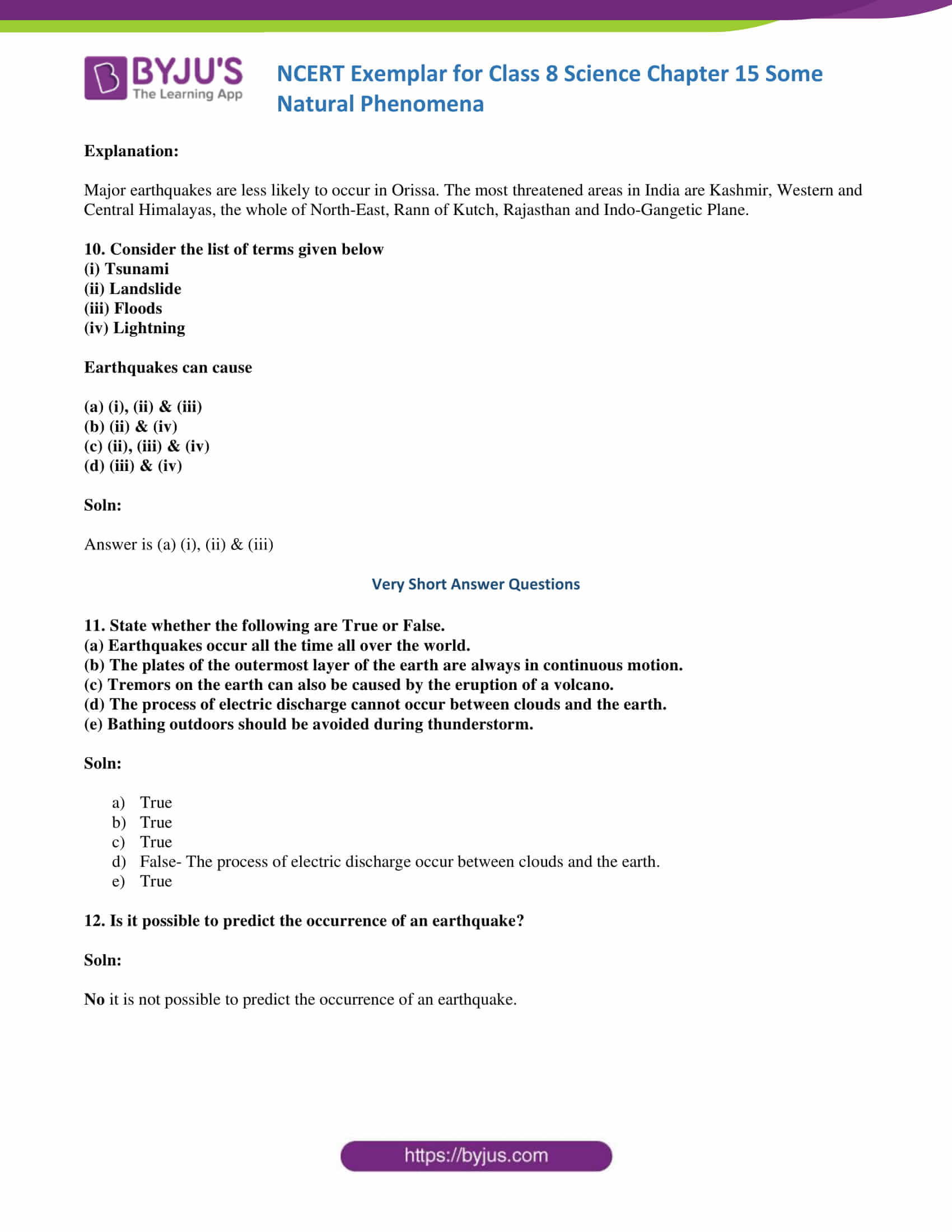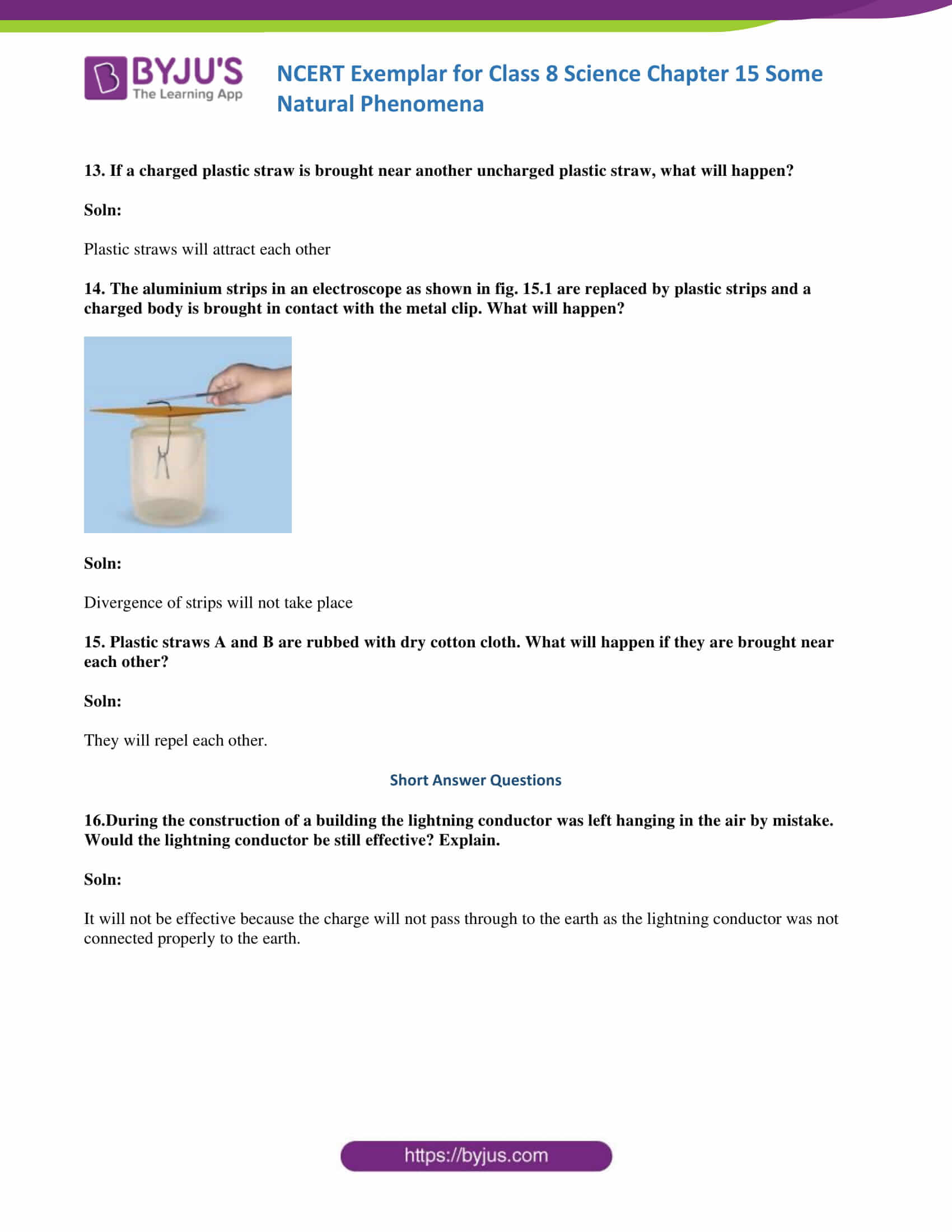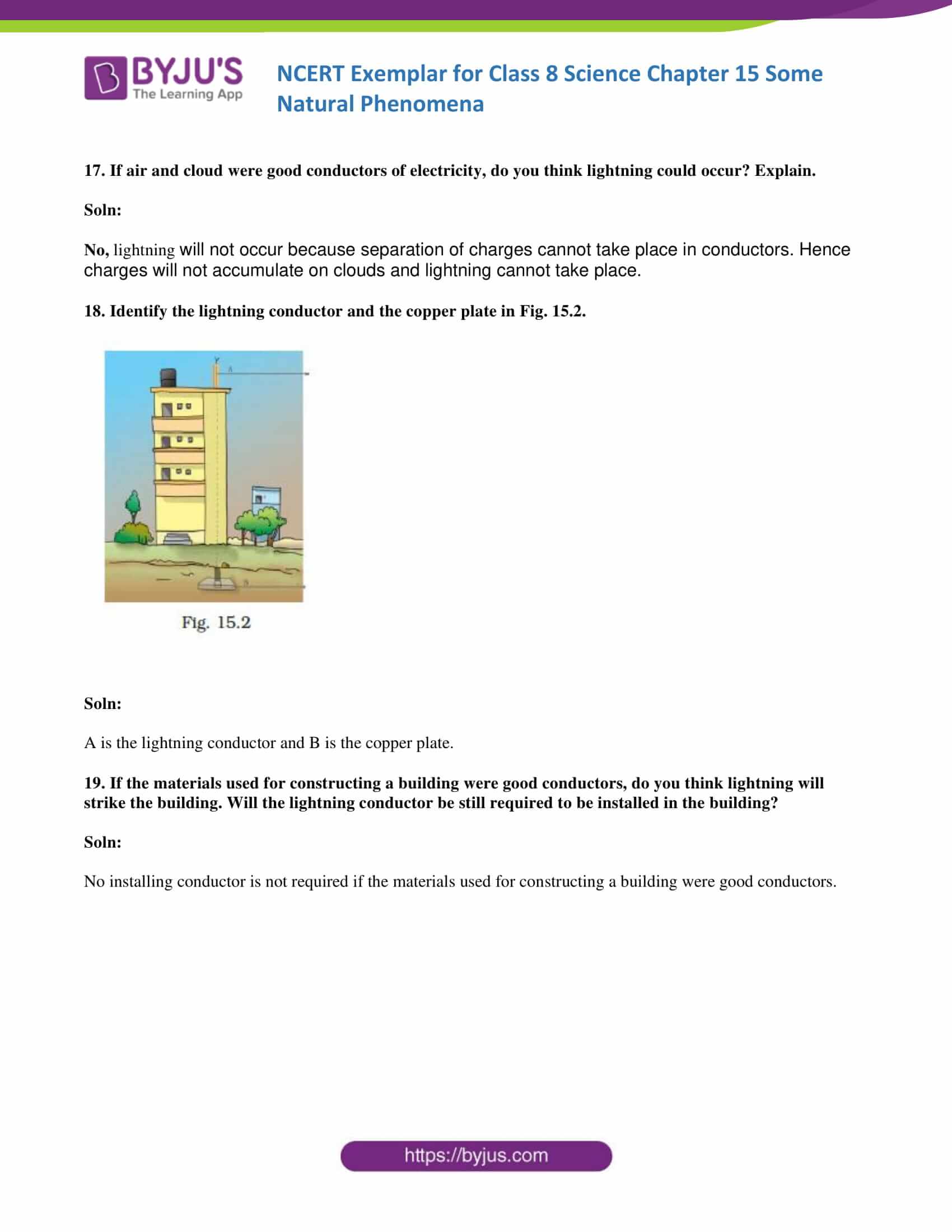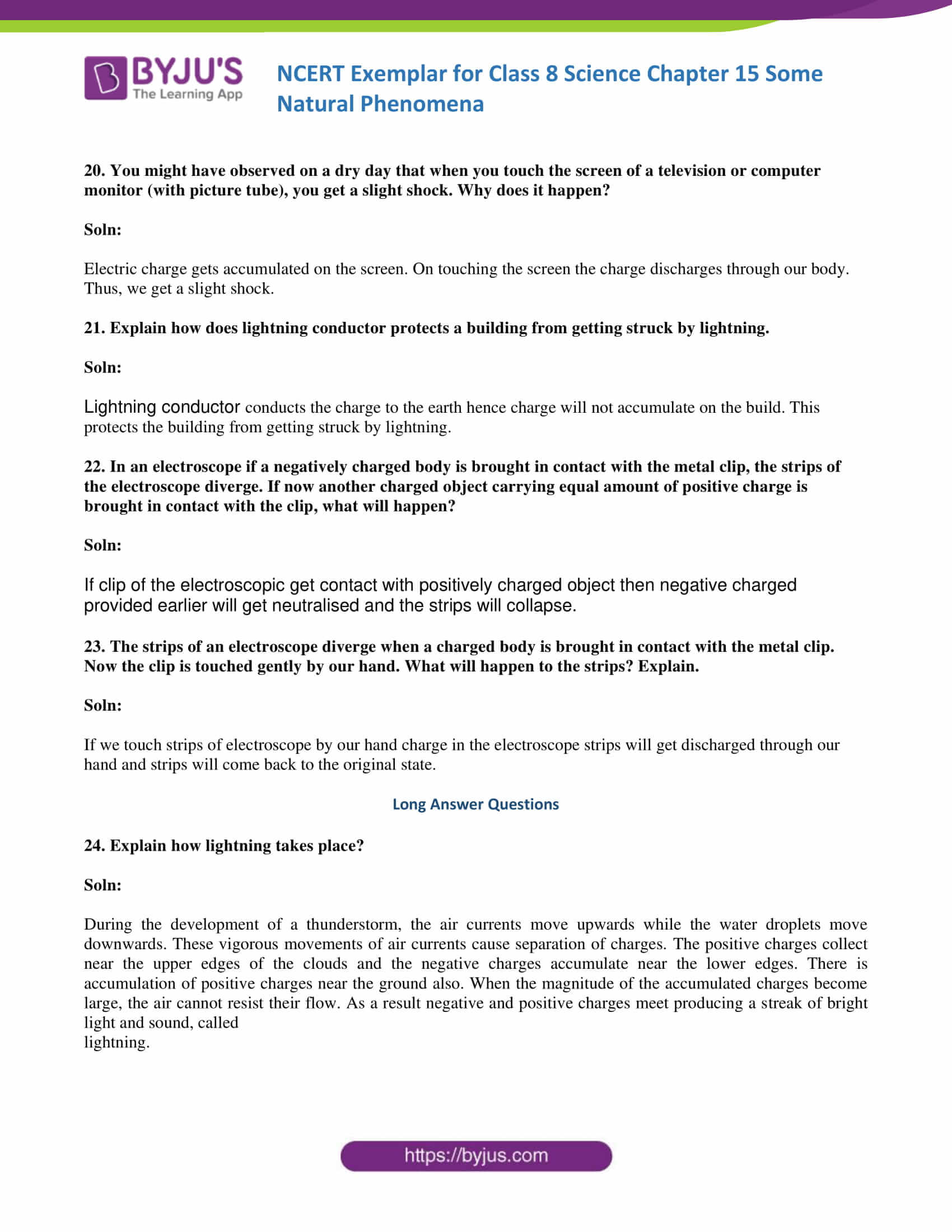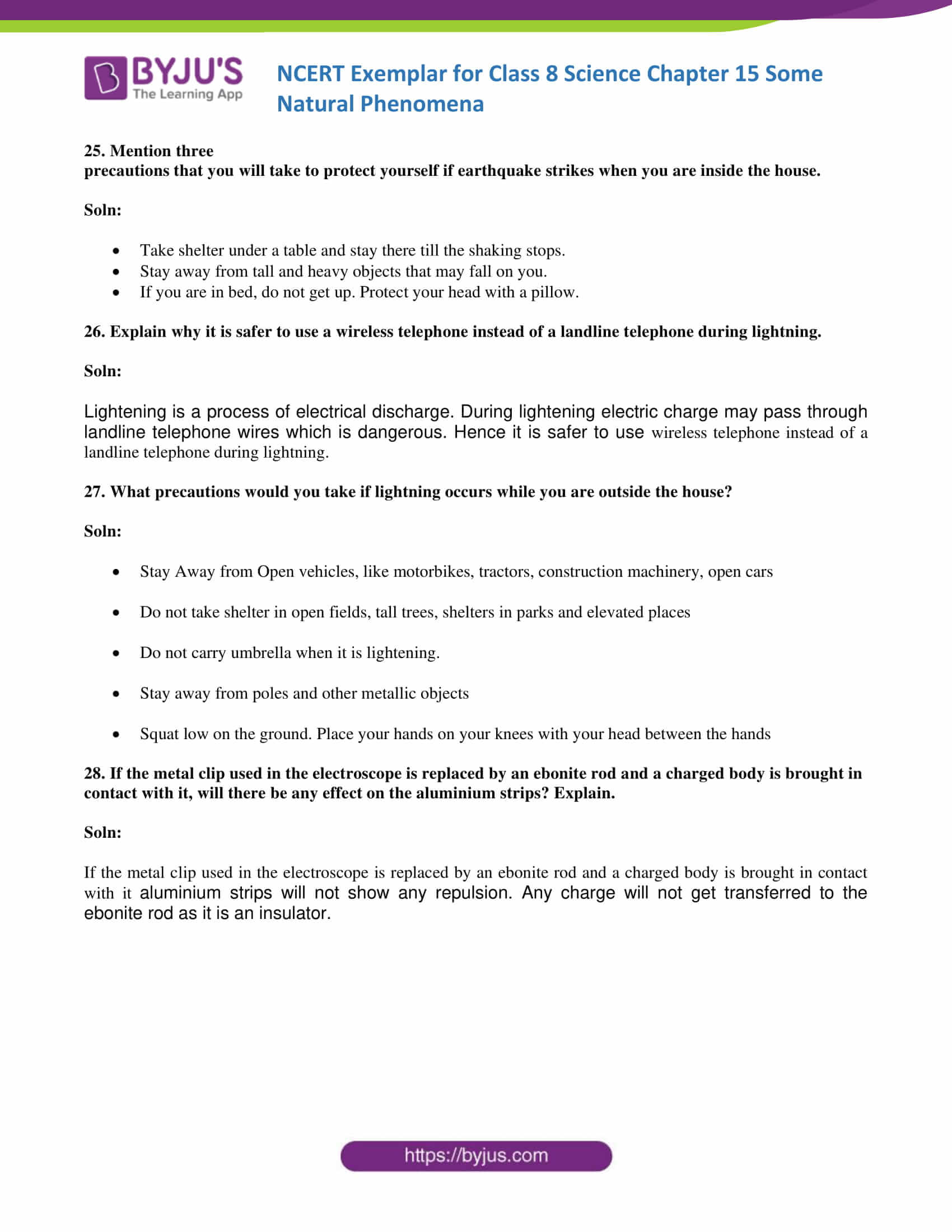 Topics covered in NCERT Exemplar Solutions for class 8 science chapter 15 some natural phenomena
| | |
| --- | --- |
| Section Number | Topic |
| 15.1 | Lightning |
| 15.2 | Charging by Rubbing |
| 15.3 | Types of Charges and Their Interaction |
| 15.4 | Transfer of Charge |
| 15.5 | The Story of Lightning |
| 15.6 | Lightning Safety |
| 15.7 | Earthquakes |
BYJU's is all about creating world-class learning content for students. With a focus to further boost student's learning capabilities, the NCERT solutions that we are providing has been designed in an efficient way so that they offer several benefits to anyone referring to these materials. BYJU'S provide study material, notes, NCERT solution, NCERT exemplar prepared by subject experts as per CBSE syllabus 2019-20.
Also Read