NCERT Exemplar for Class 8 Science Chapter 10 Reaching the Age of Adolescence aids you in gaining in-depth knowledge of the topic included in CBSE class 8 syllabus. By studying this NCERT exemplar solution you will be able to get a strong hold on the basic topics and will be able to answer the questions in the examination easily.
This NCERT exemplar for class 8 Chapter 10 help you in practicing various types of questions such as MCQ'S, match the following, fill in the blanks, HOTS questions for class 8 science reaching the age of adolescence.
Reaching the age of adolescence is one of the most important chapters of biology. In this chapter, the students will learn about different changes that will occur in their puberty like increase in height, voice change, change in body shape, development of sex organs and secondary sexual changes. To master the concepts of this chapter, students are advised to solve the questions from the NCERT exemplar for class 8 chapter 10 reaching the age of adolescence.
Subtopics of Class 8 Science Chapter 10 Solutions for the chapter reaching the Age of Adolescence
| | |
| --- | --- |
| Section Number | Topics |
| 10.1 | Adolescence and Puberty |
| 10.2 | Changes at Puberty |
| 10.3 | Secondary Sexual Characters |
| 10.4 | Role of Hormones in Initiating Reproductive Function |
| 10.5 | Reproductive Phase of Life in Humans |
| 10.6 | How is the Sex of the Baby Determined |
| 10.7 | Hormones other than Sex Hormones |
| 10.8 | Role of Hormones in Completing the Life History of Insects and Frogs |
| 10.9 | Reproductive Health |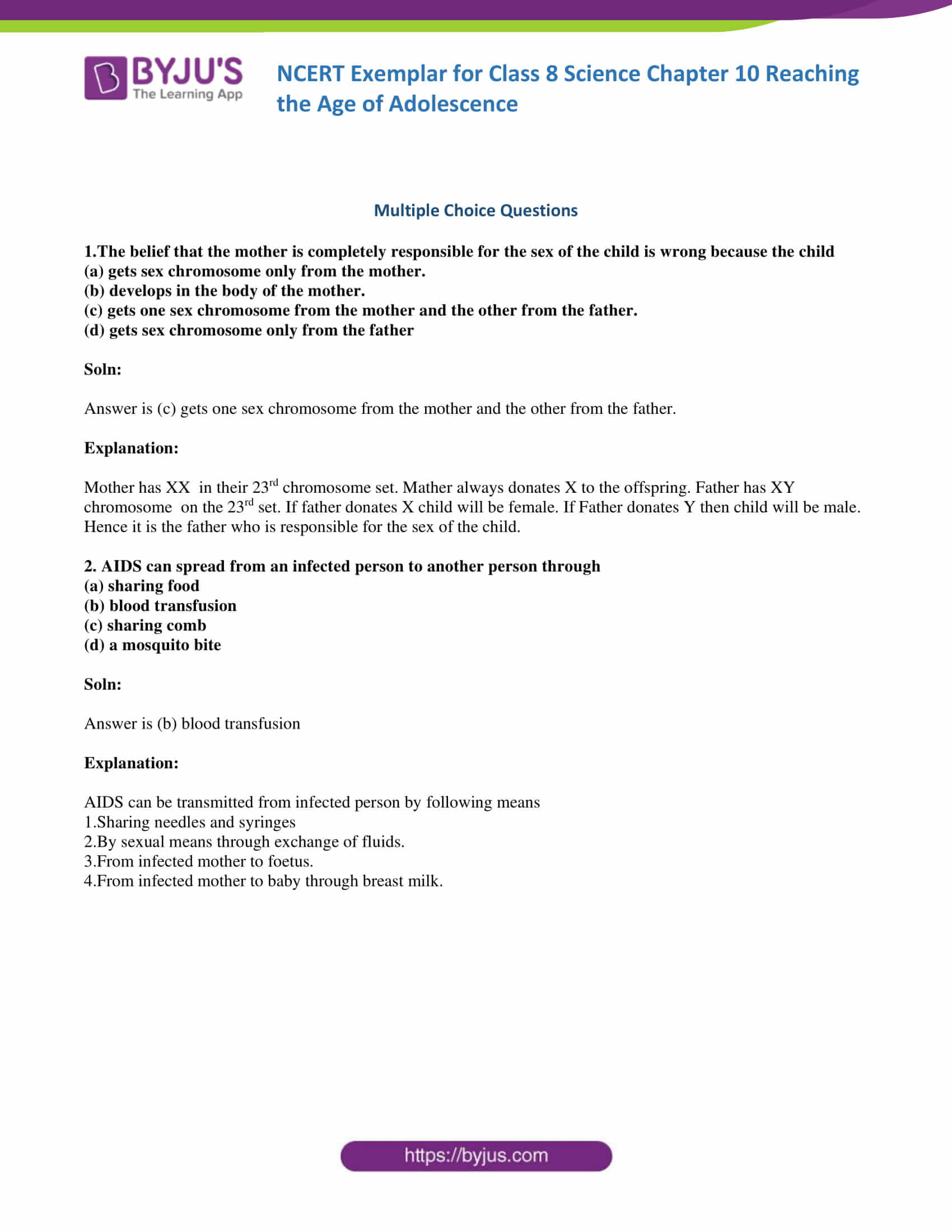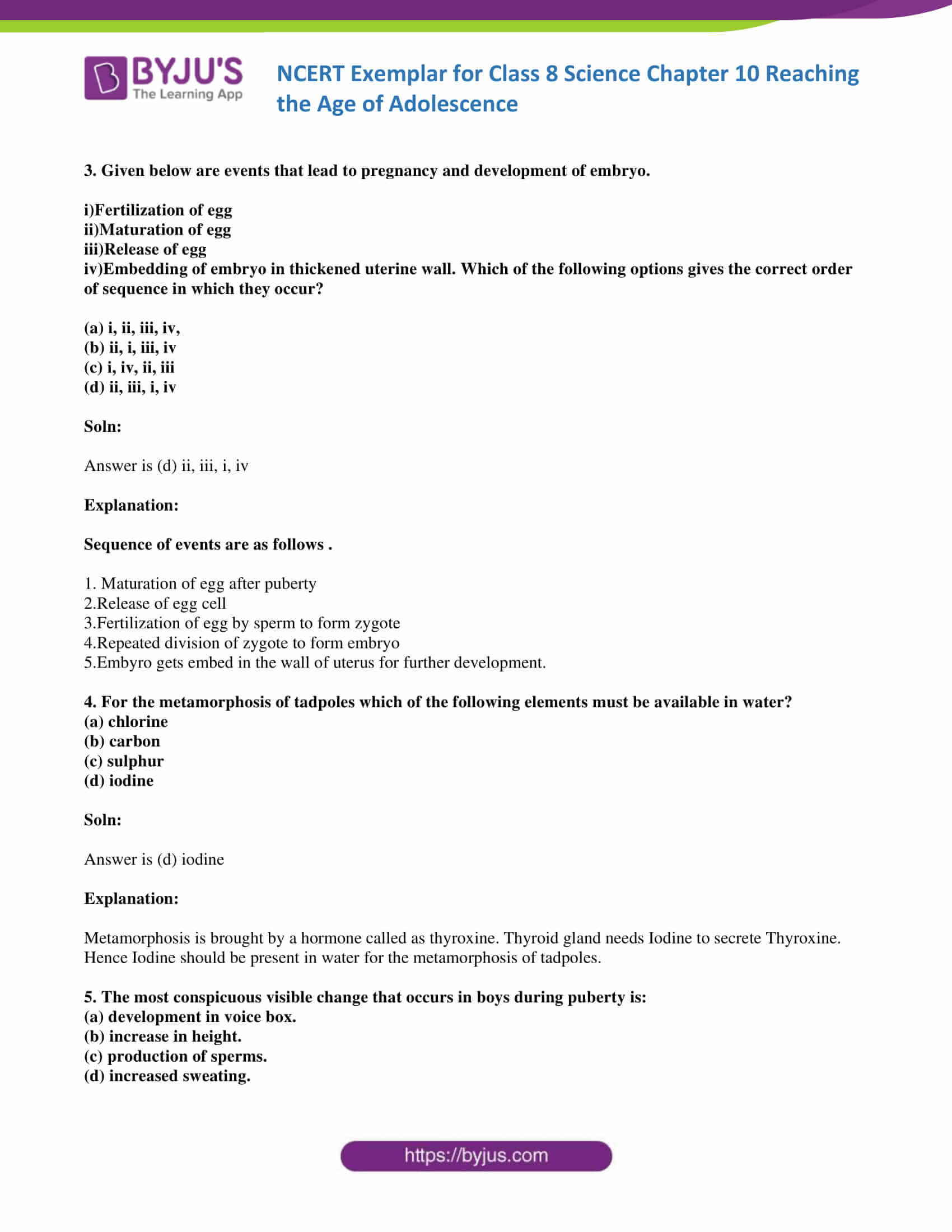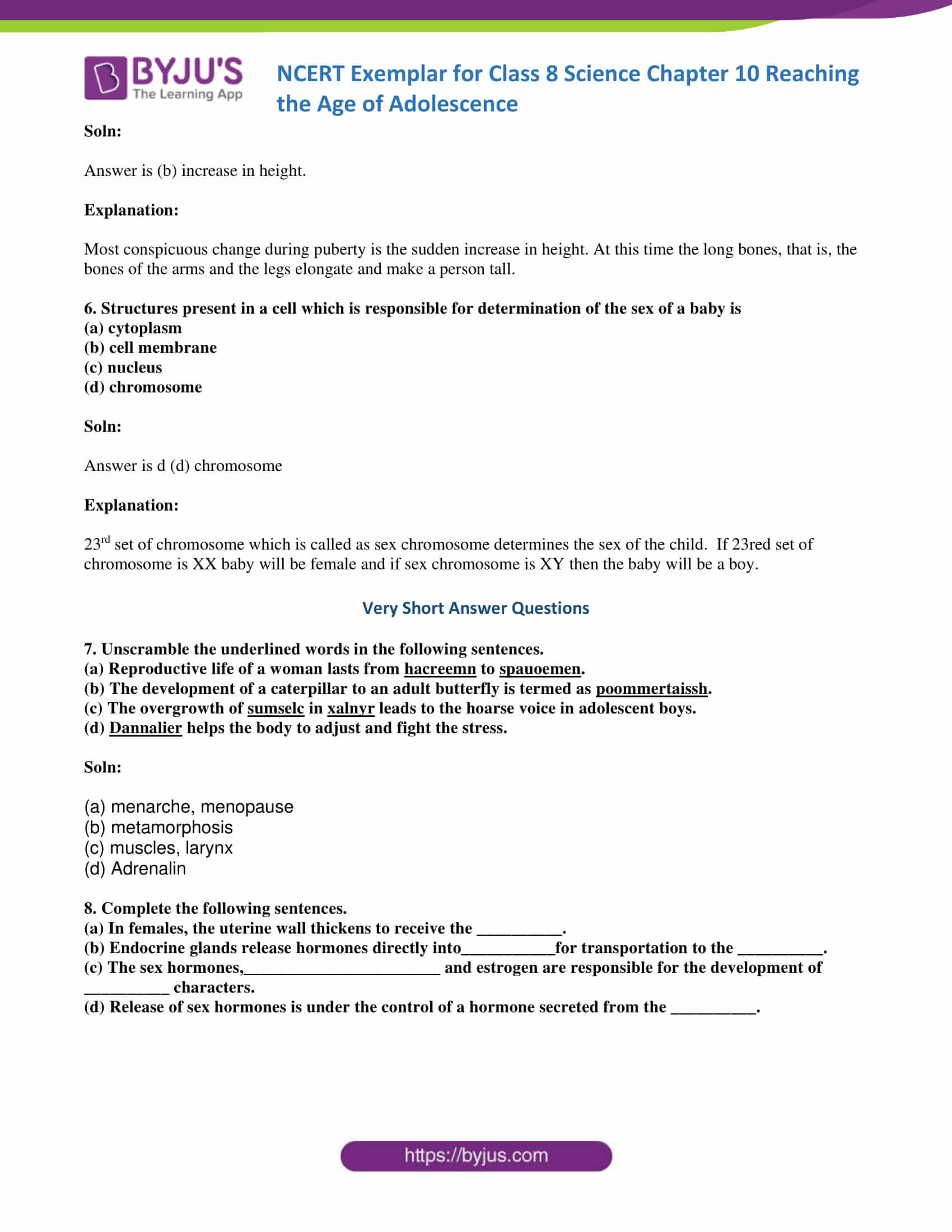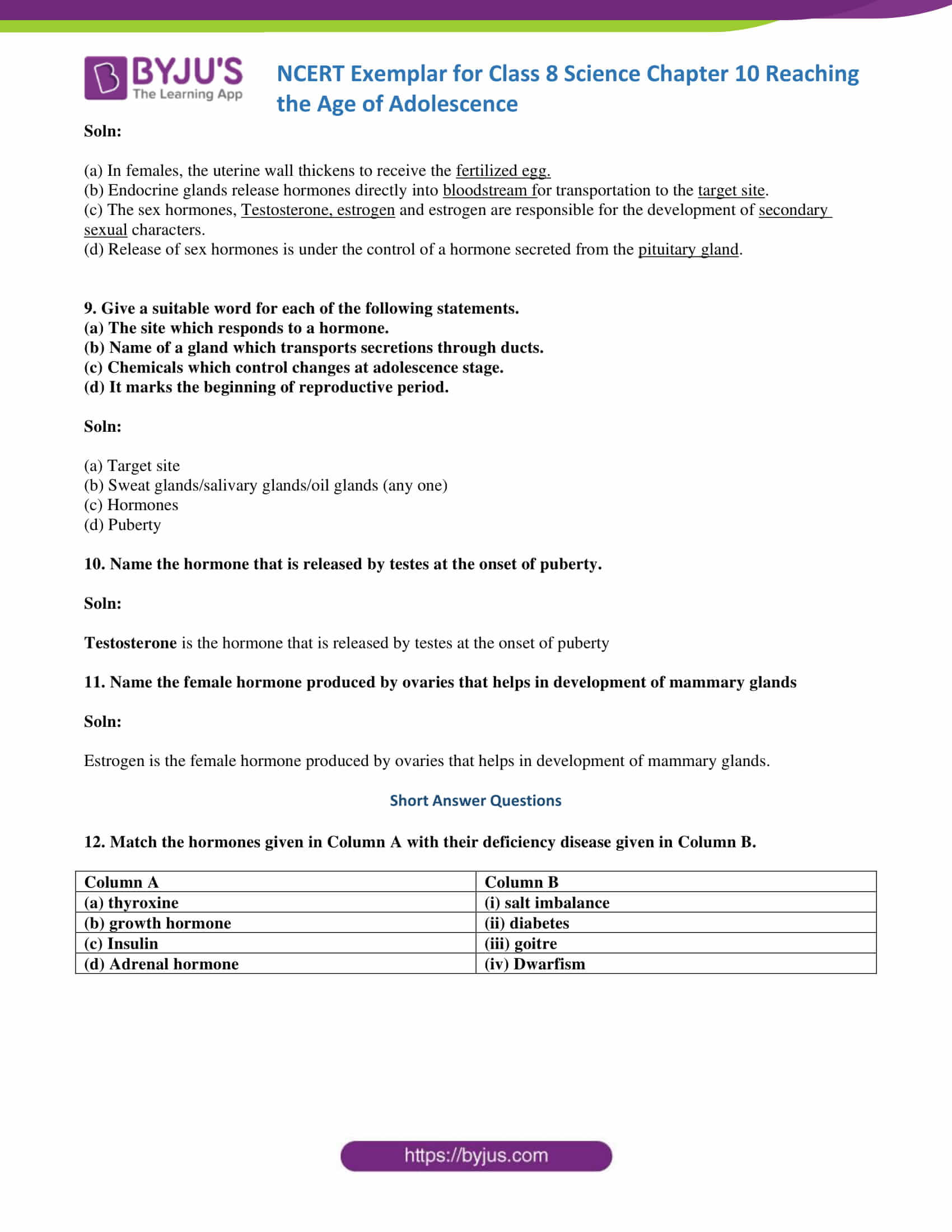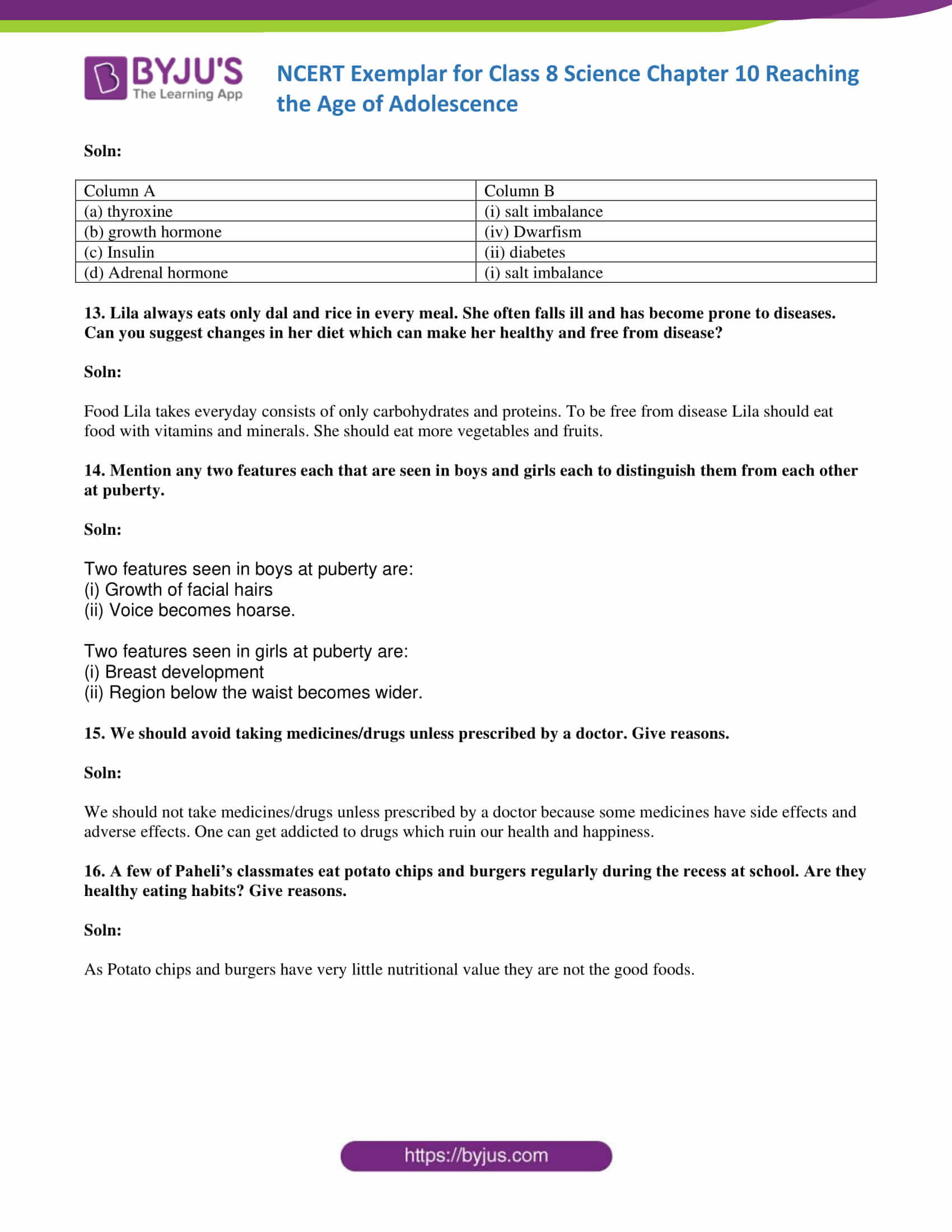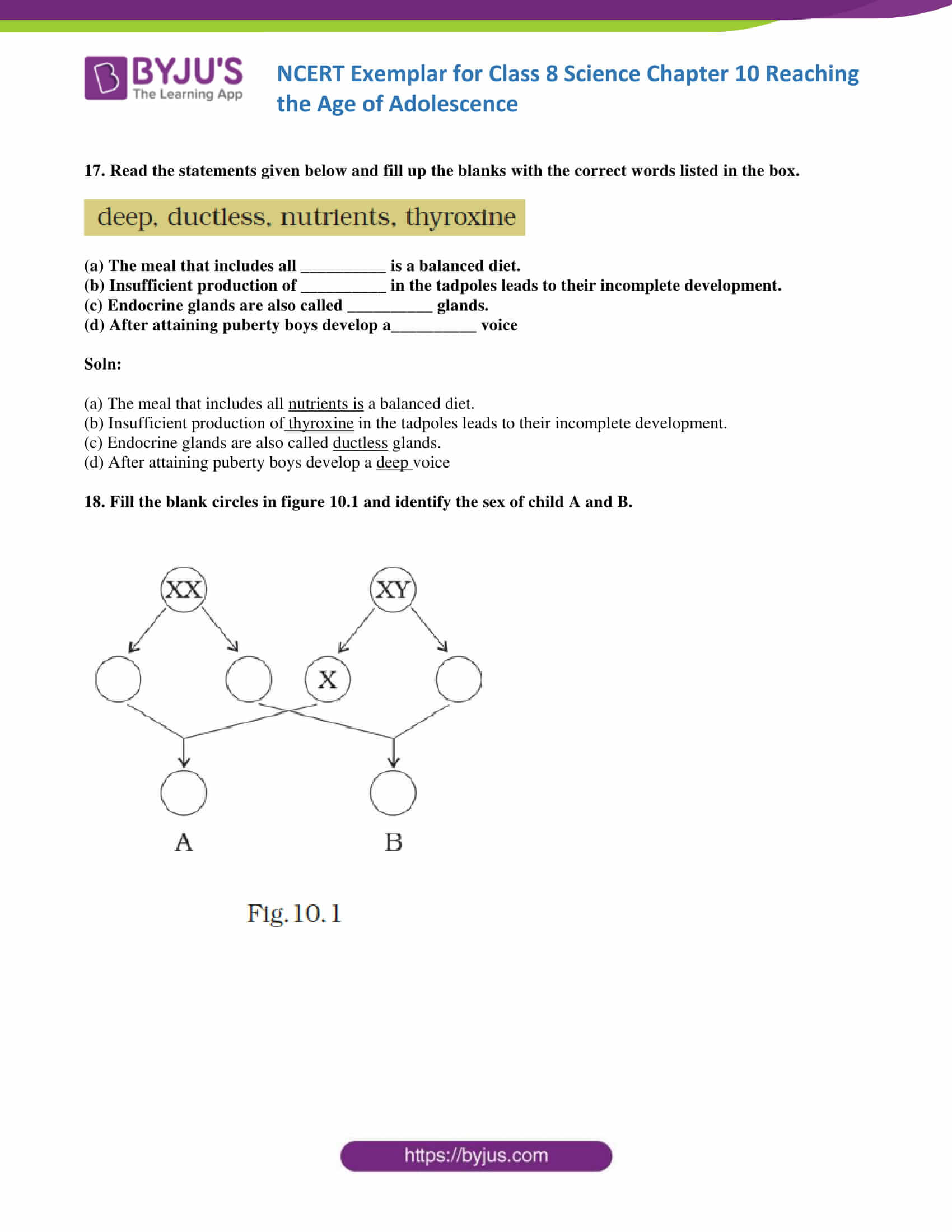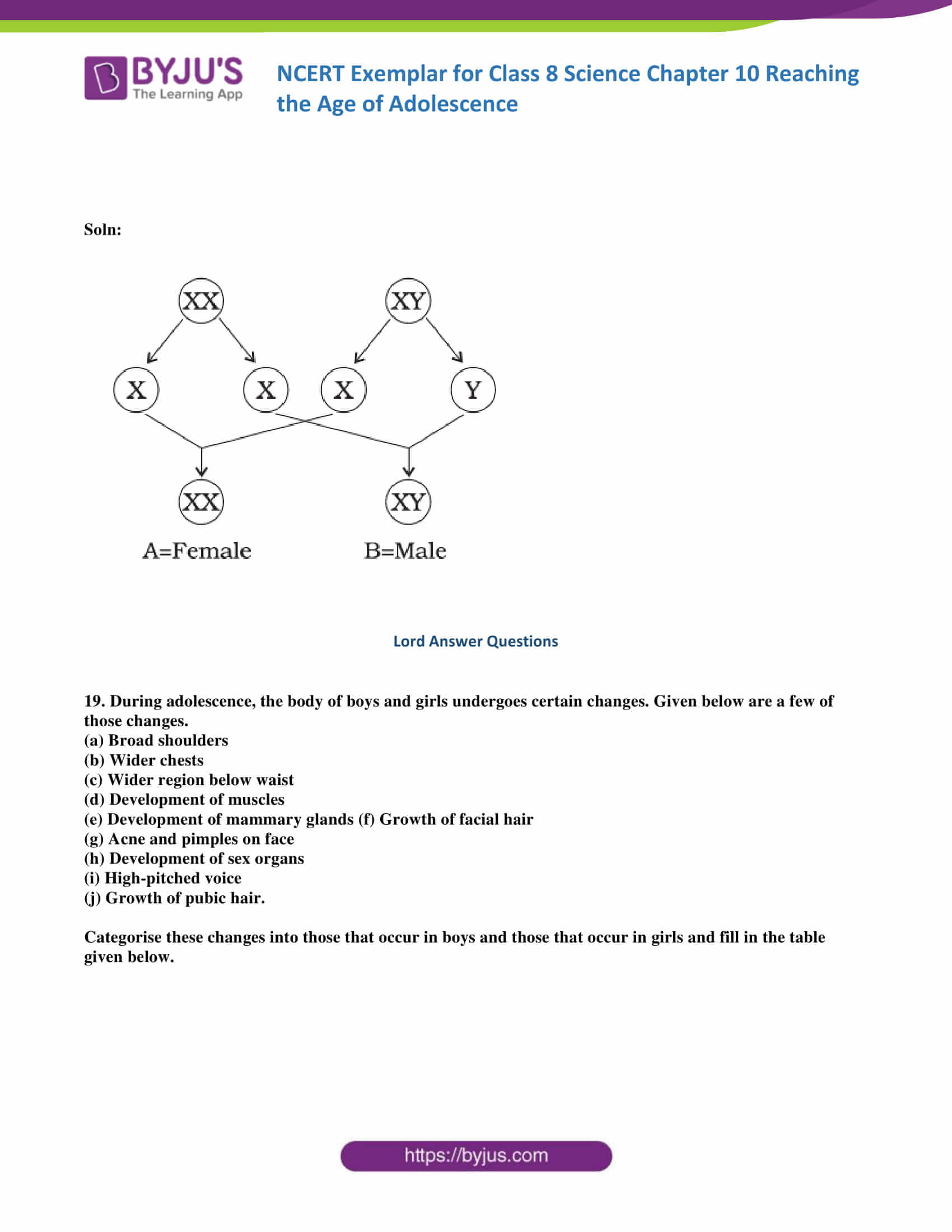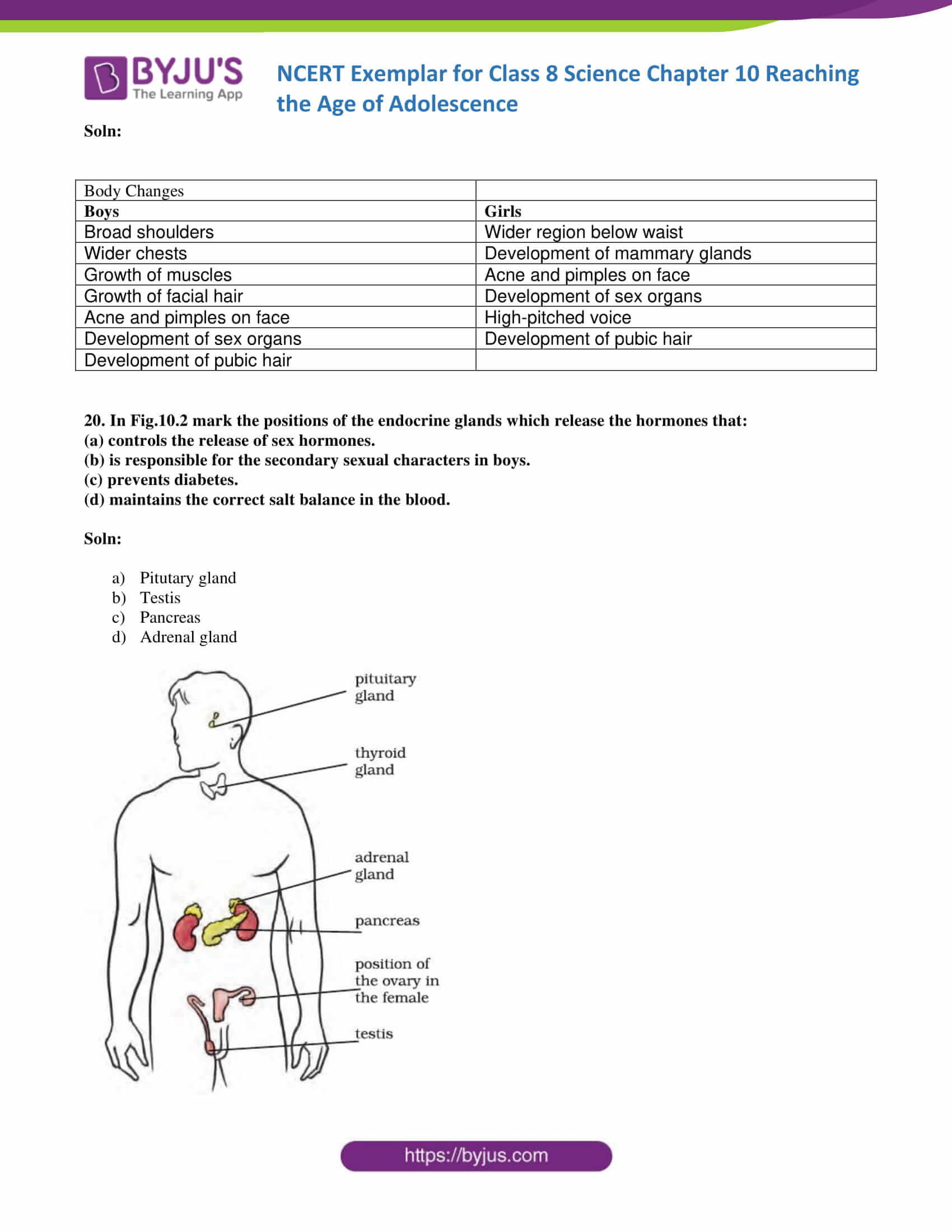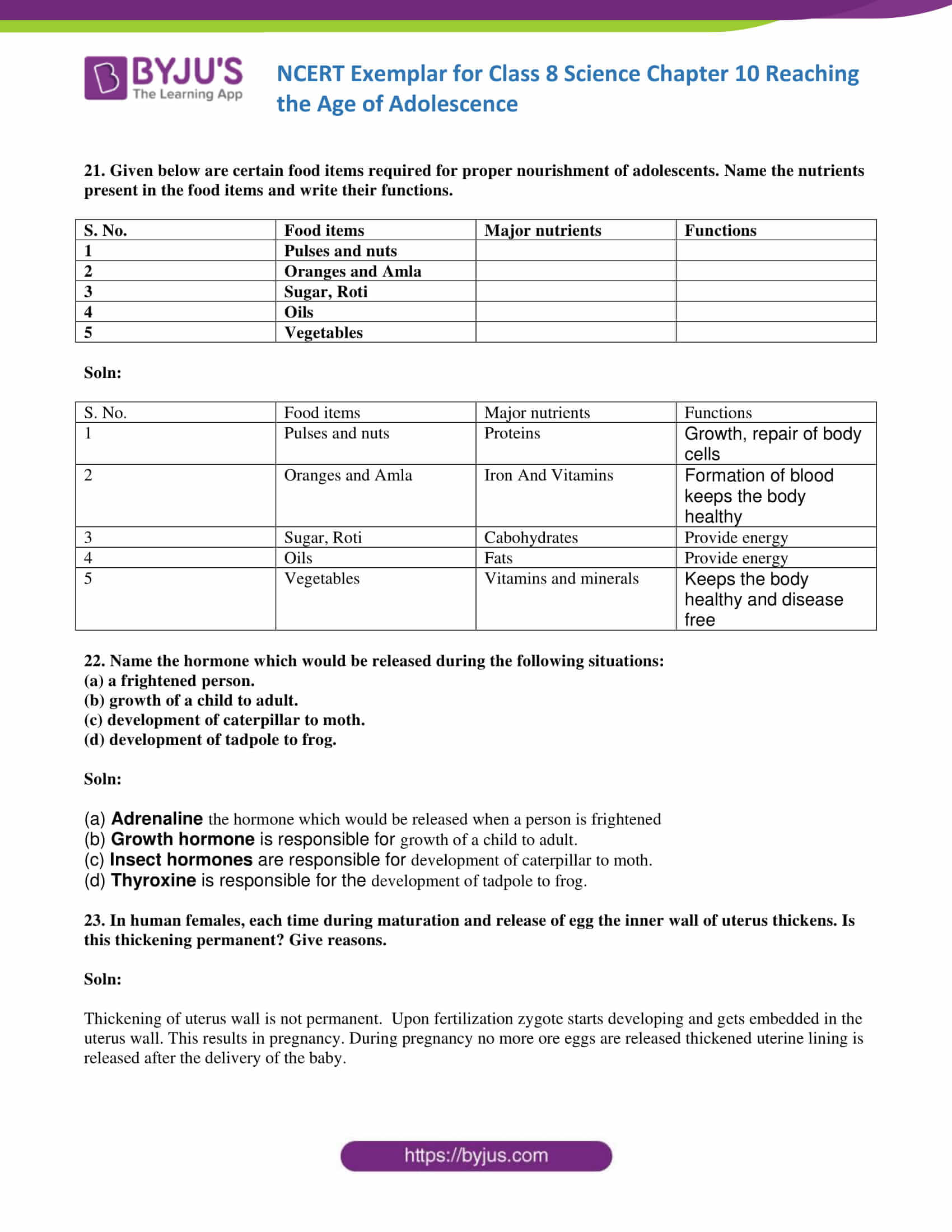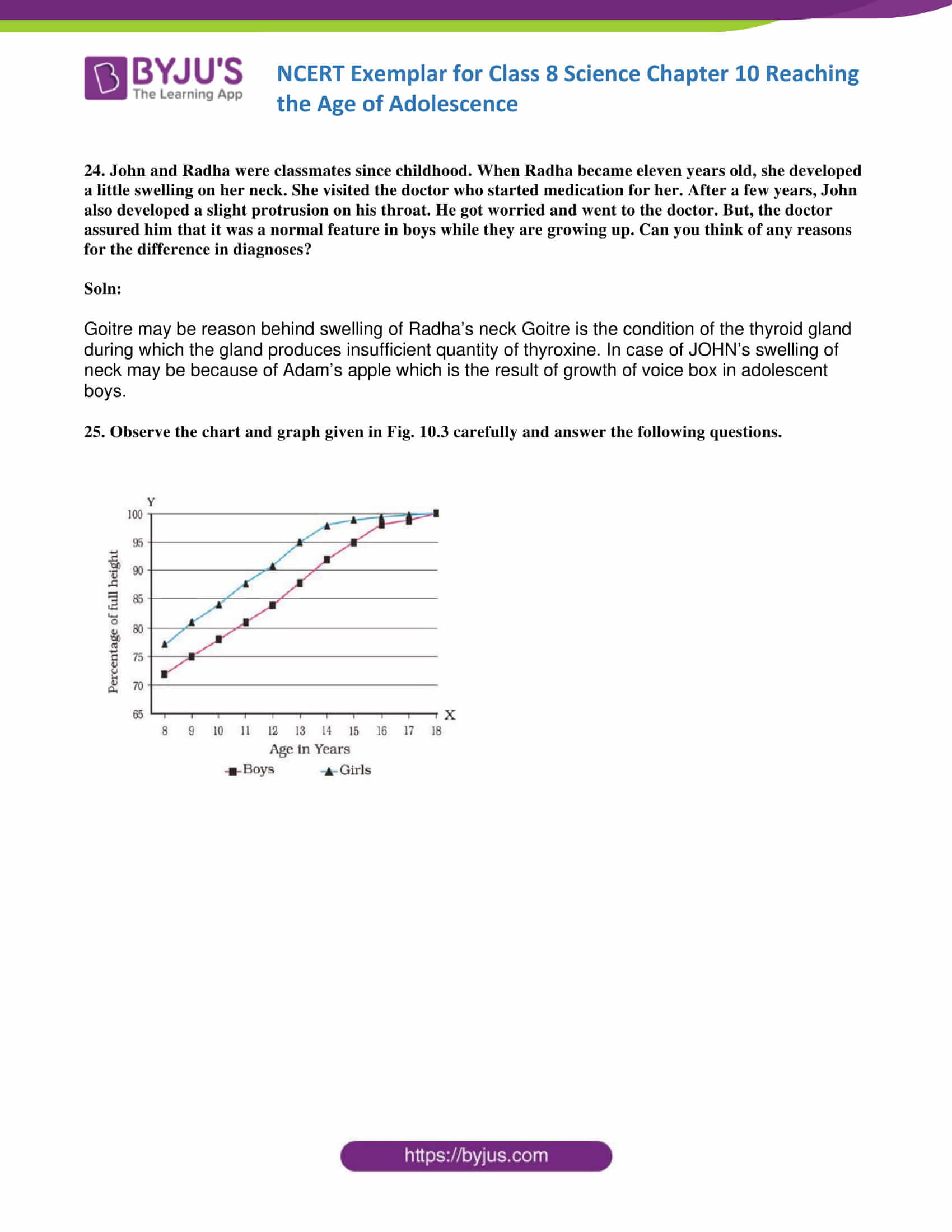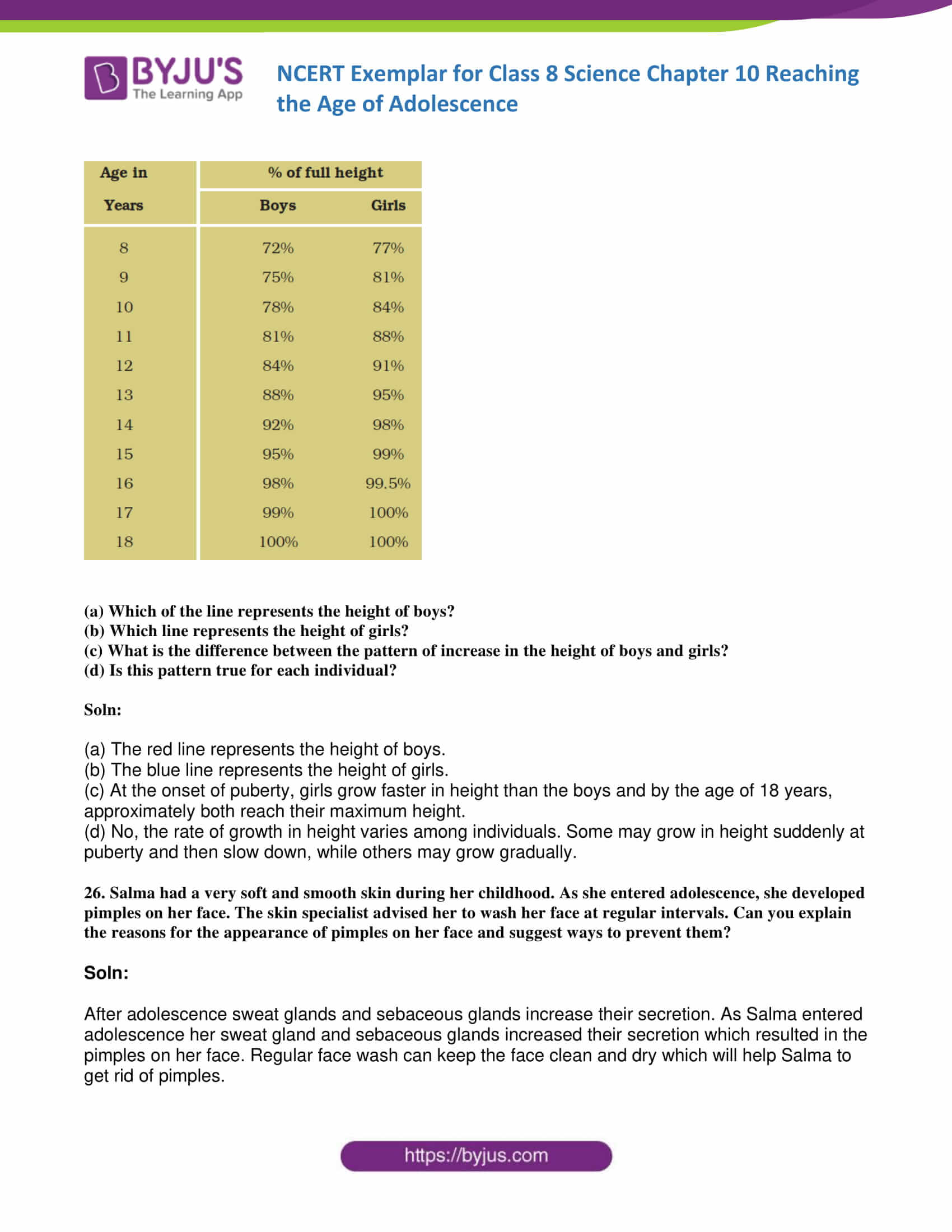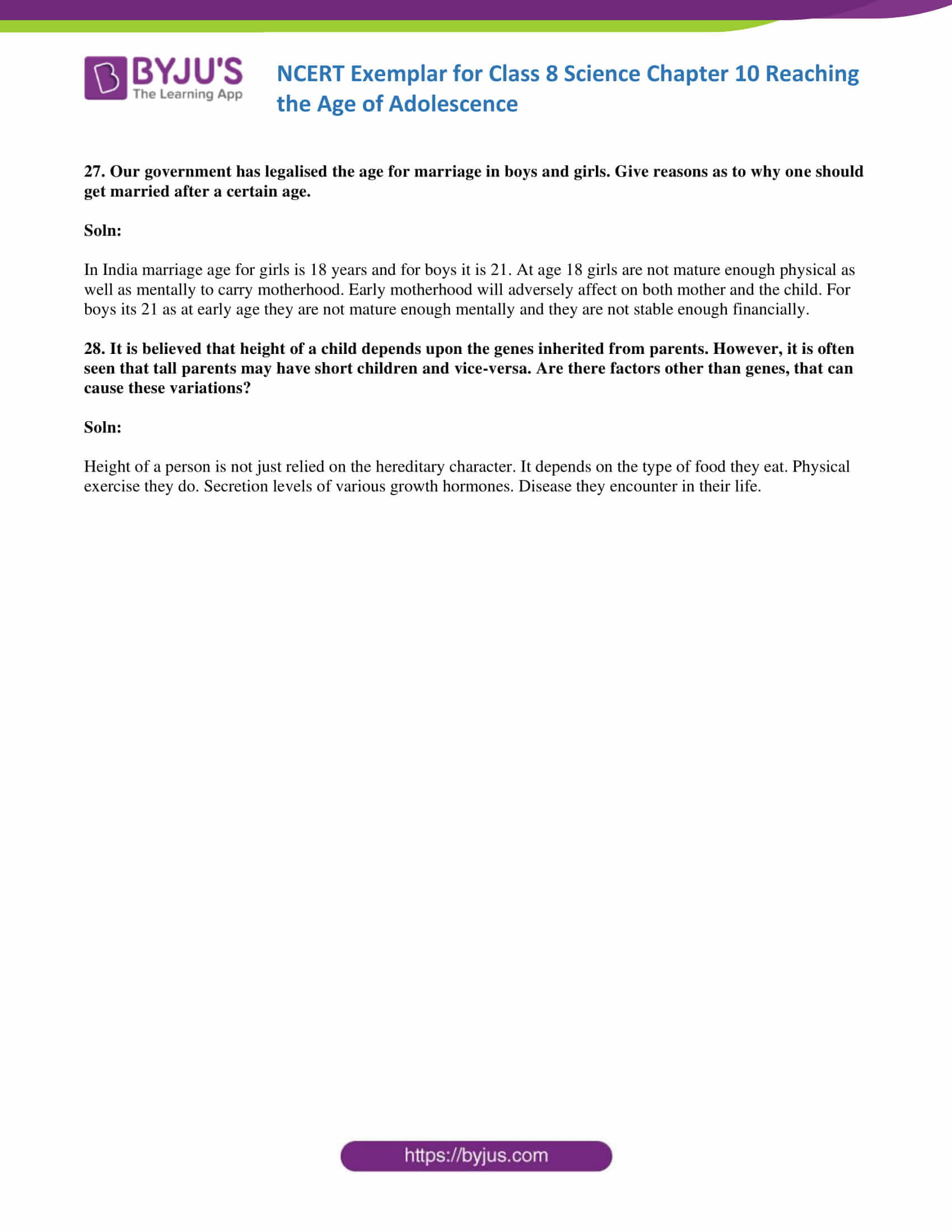 We at BYJU'S provide free NCERT Exemplars which are available in chapter wise to help students in their academics. Students can easily download these NCERT exemplar solutions which are available in PDF format and practice more questions to ace in their CBSE board exams. Apart from the solved textbooks questions, students can find more important questions, biology chapter notes, previous year question papers, tips and guidance to prepare for their exams.
Also Read