NCERT Exemplar solution for Class 8 Science Chapter 16 Light provide you necessary insights on the type and the level of difficulty of questions that are usually asked CBSE class 8 examination and few competitive examination. Hence it is very important for the students to get tuned-in with this NCERT Exemplar solution.
NCERT exemplar has variety of questions like multiple choice questions, match the following, fill-in the blanks, short answer questions, very short answer questions, long answer questions, numerical problems.
Light is an electromagnetic radiation within a certain portion of the electromagnetic spectrum. In this chapter, the students will learn about the different properties of light and their sources. Along with these, they will be introduced to the laws of reflection and how a human eye works or how does an eye see images. Solve and practice higher order thinking questions of this chapter from NCERT exemplar class 8 science chapter 16 light.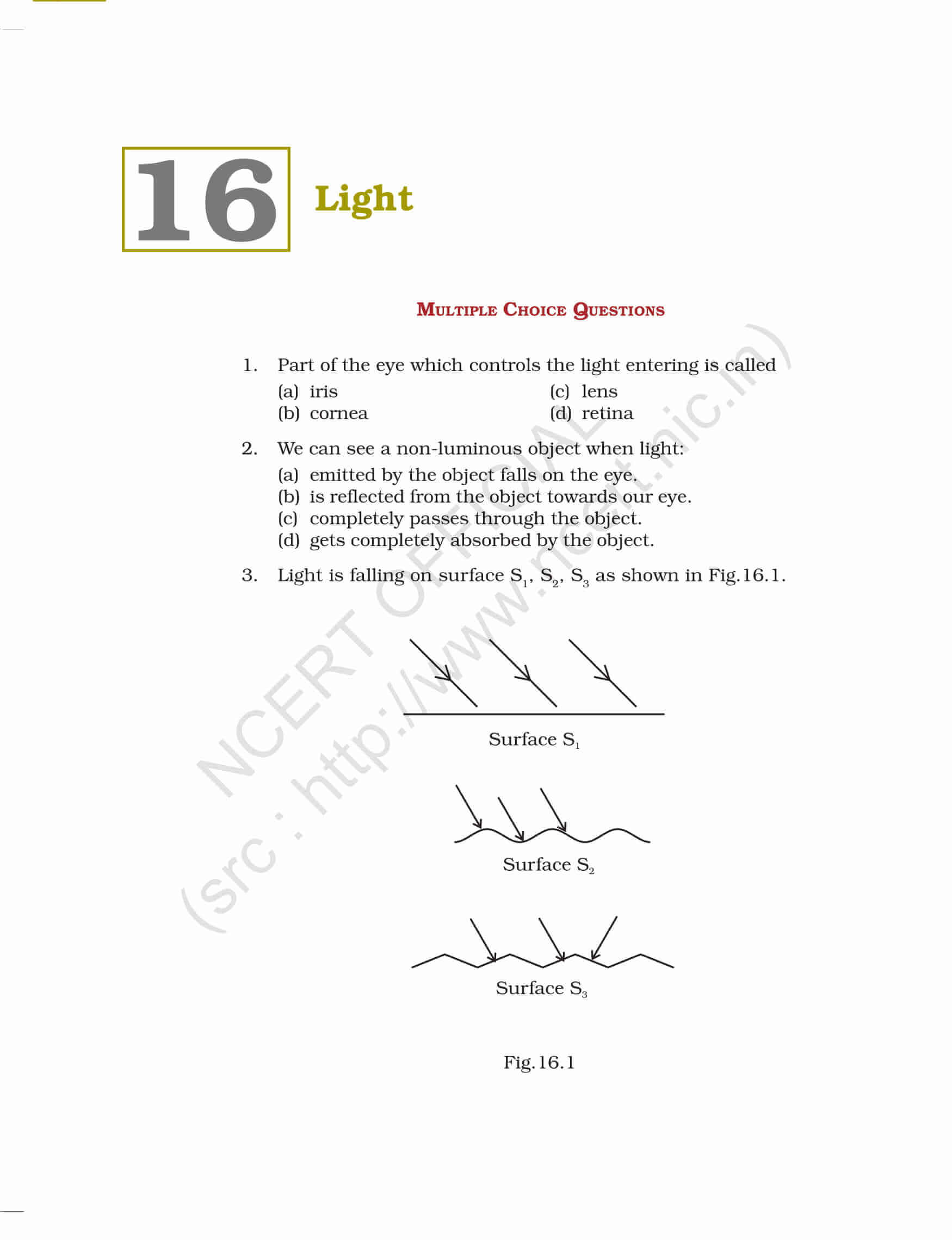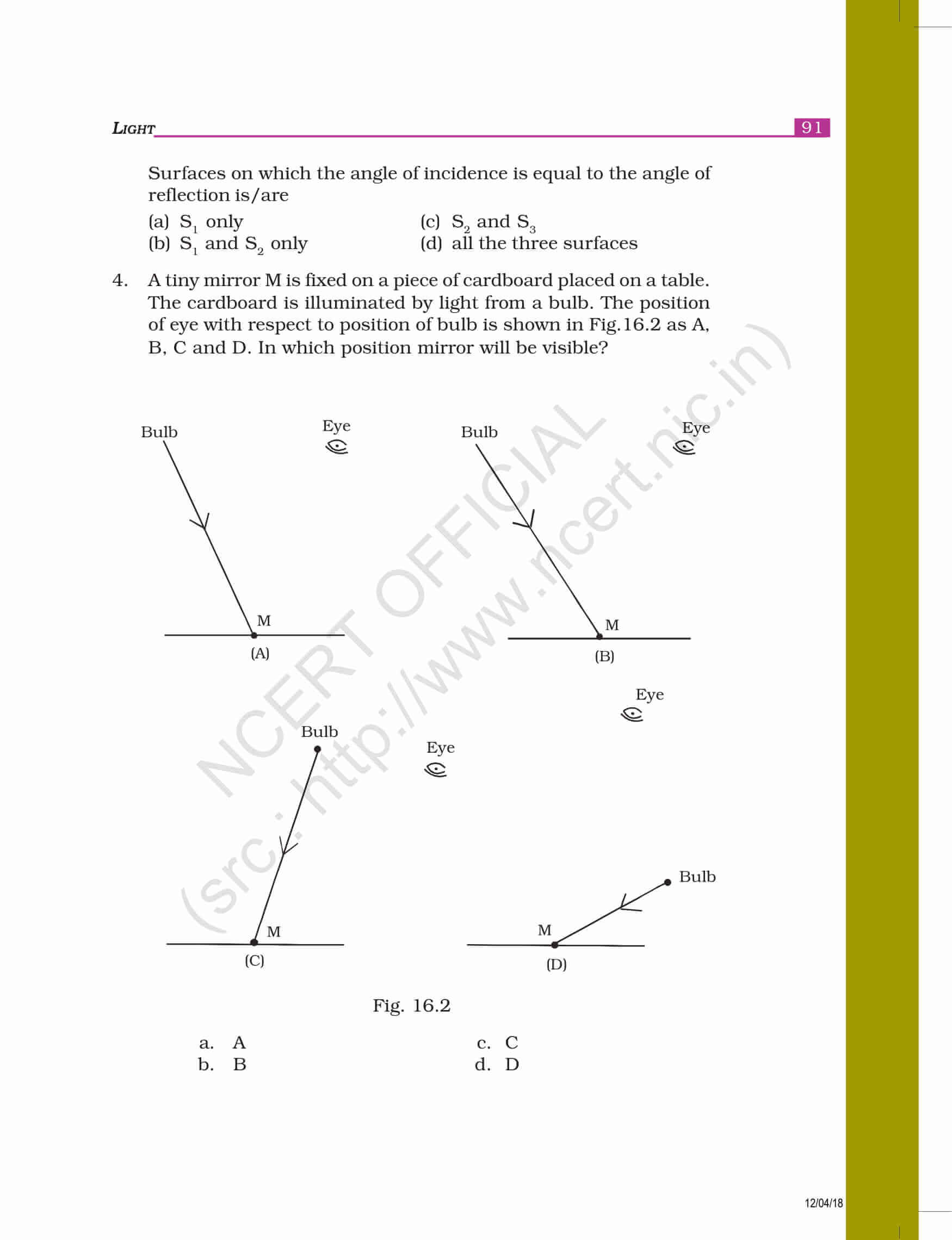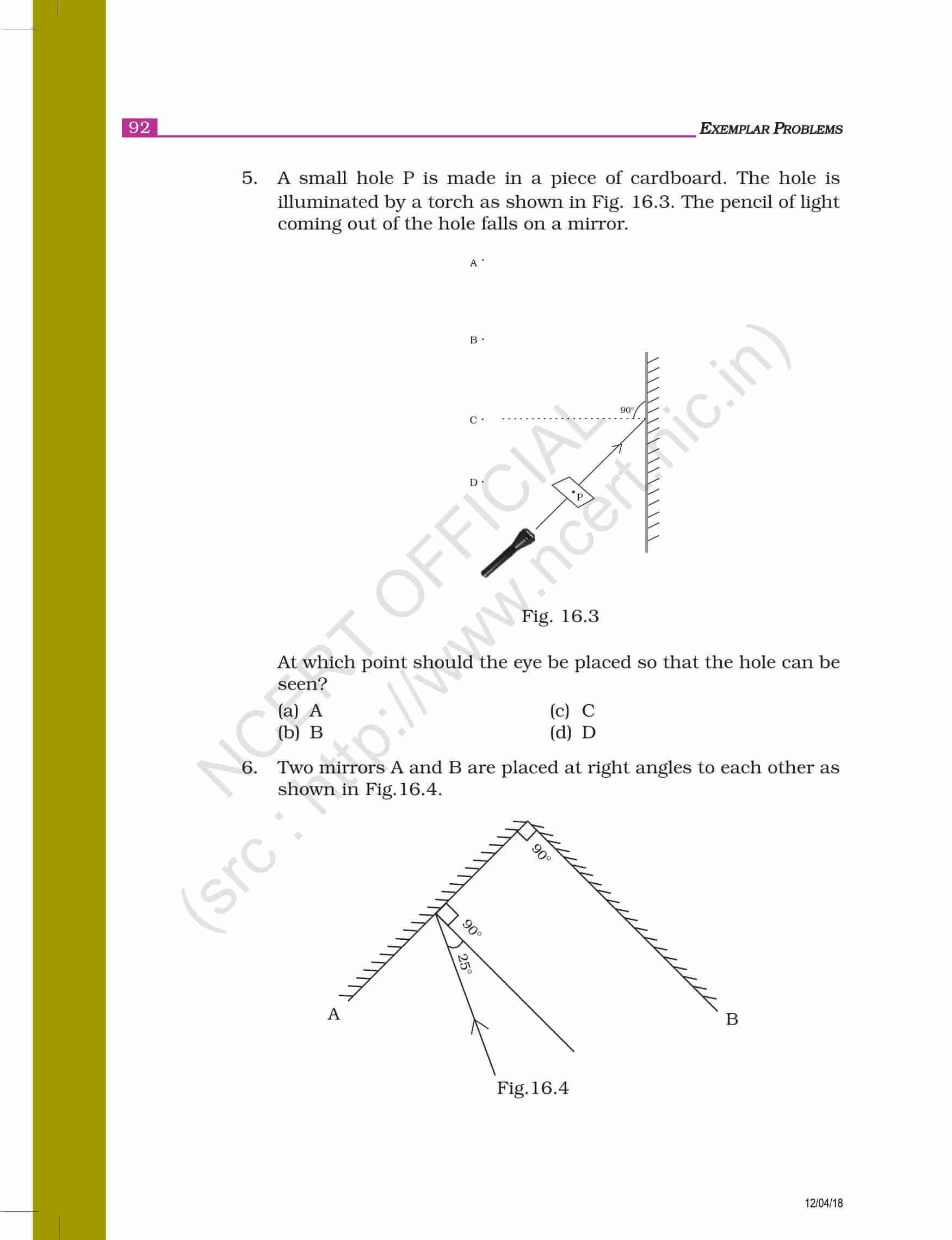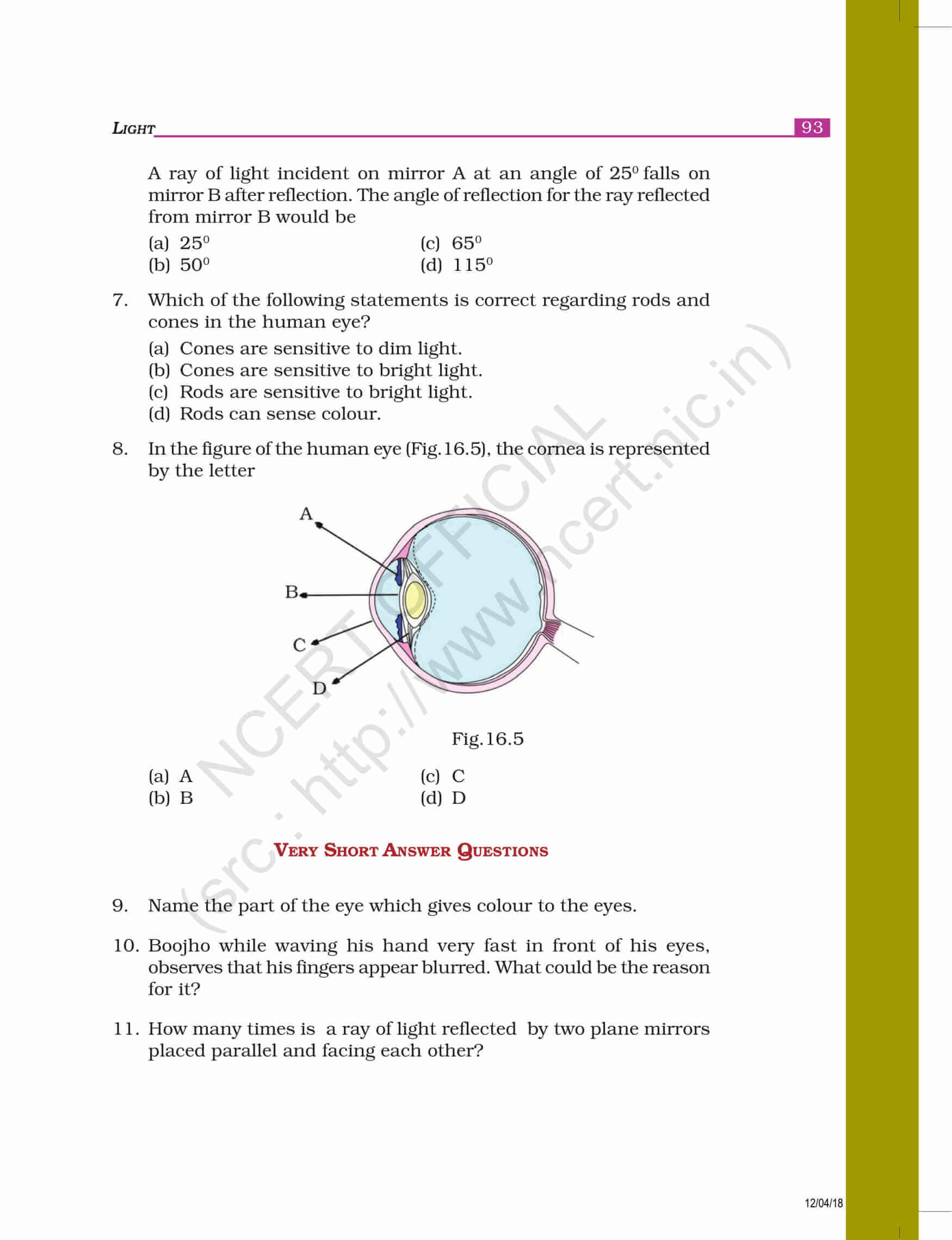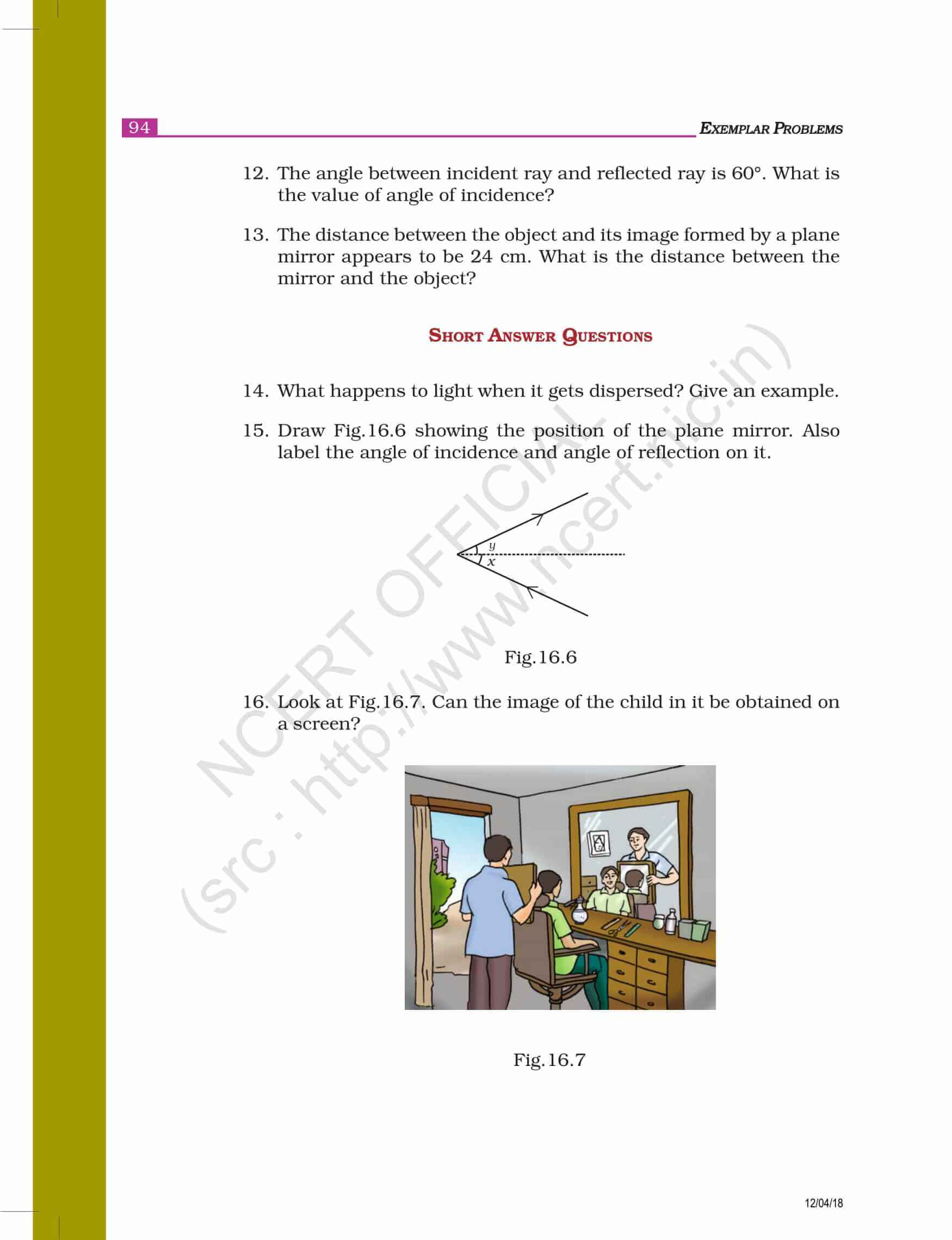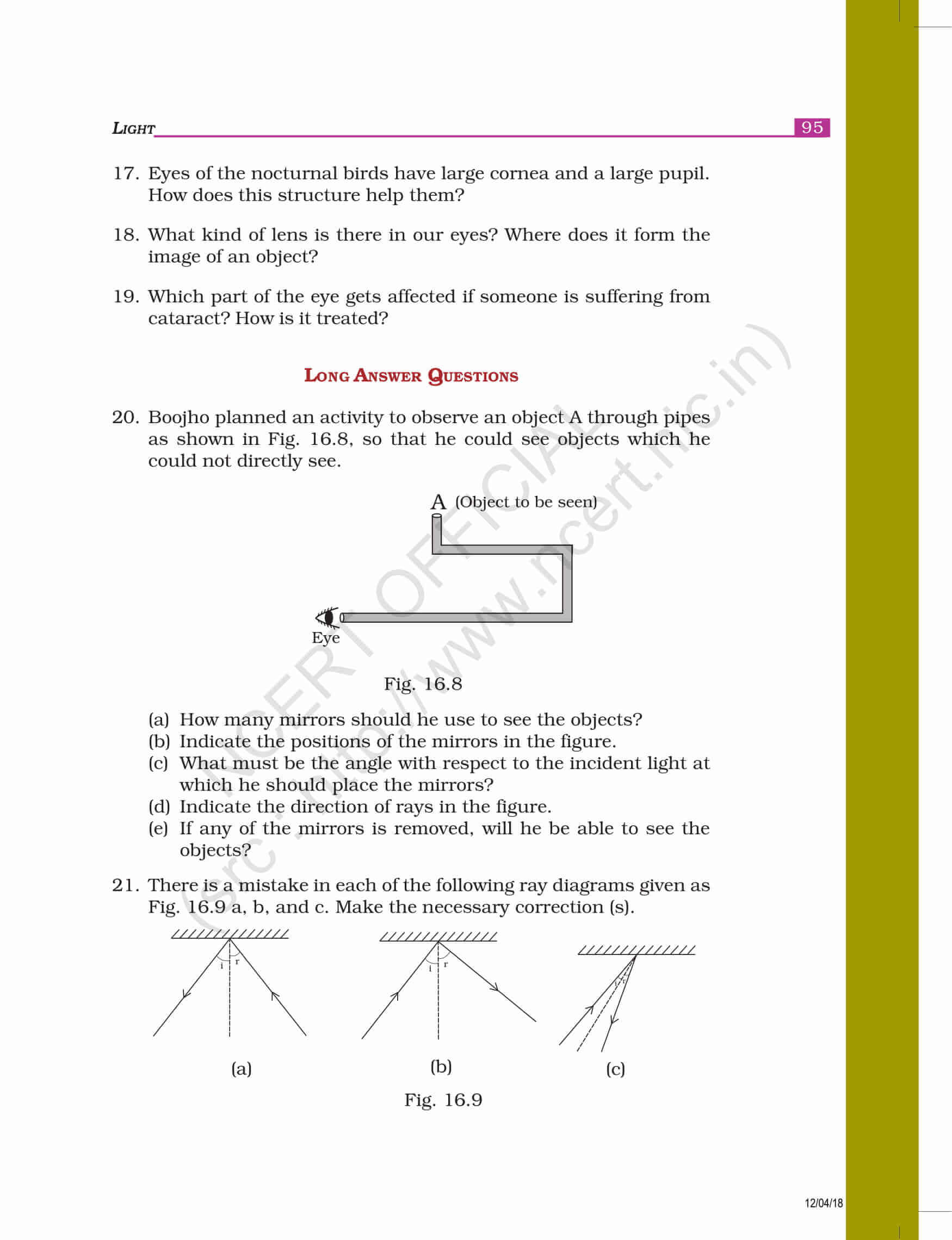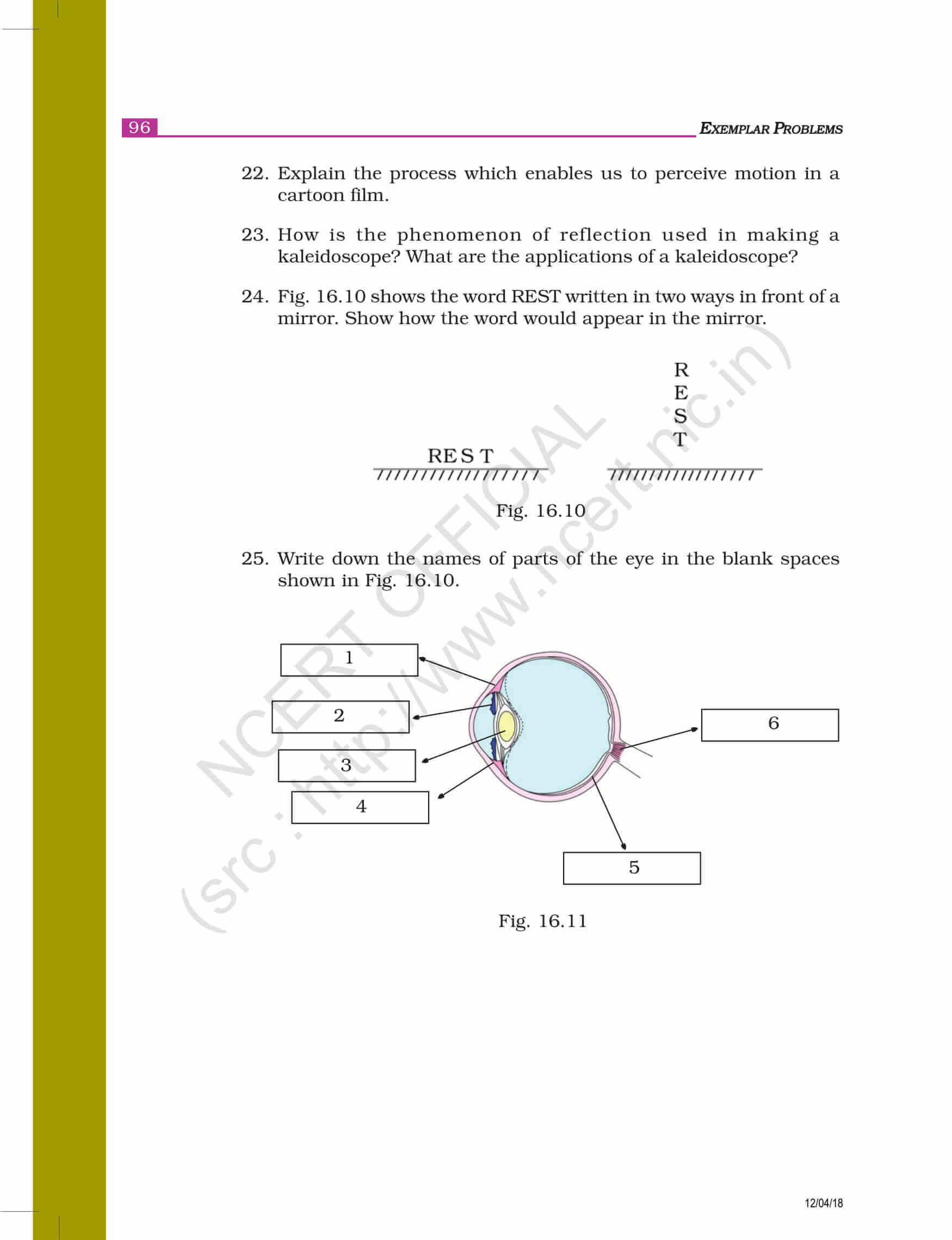 NCERT Exemplar for class 8 Science Chapter 16 Light topics
What makes Things Visible
Laws of Reflection
Regular and Diffused Reflection
Reflected Light can be Reflected Again
Multiple Images
Sunlight – White or Coloured
What is inside Our Eyes
Care of the Eyes
Visually Challenged Persons can Read and Write
What is the Braille System?
BYJU'S provides comprehensive study materials, notes, videos, animations, sample papers and books for CBSE students of all the classes. As part of an overall package, we also keep track of all the progress that each student makes. After assessing the situation, regular feedback is given. We also have a responsive support team for clearing all the doubts. Students can raise all their queries on any subjects.
Also Read