Access Answers of Maths NCERT class 9 Chapter 2 – Polynomials Exercise 2.1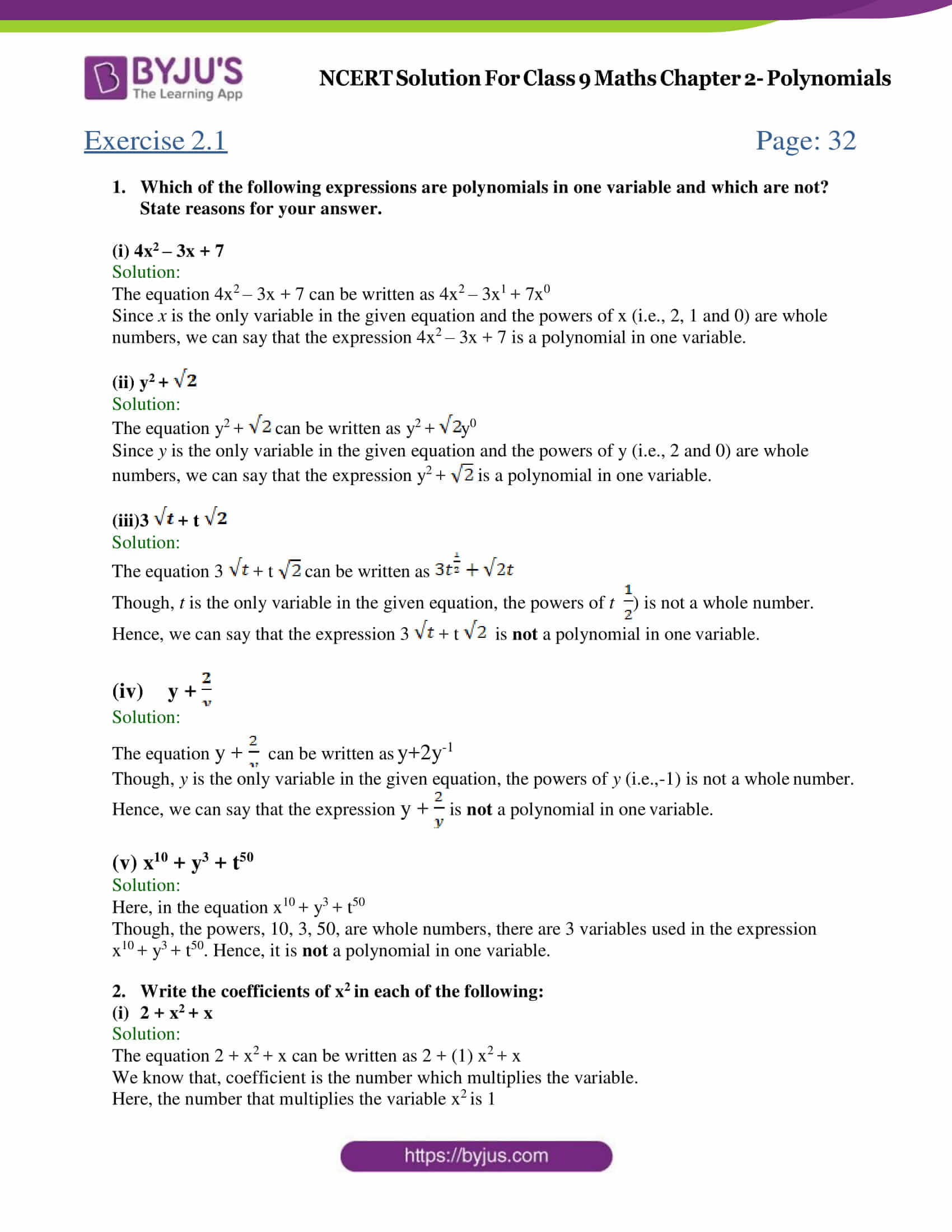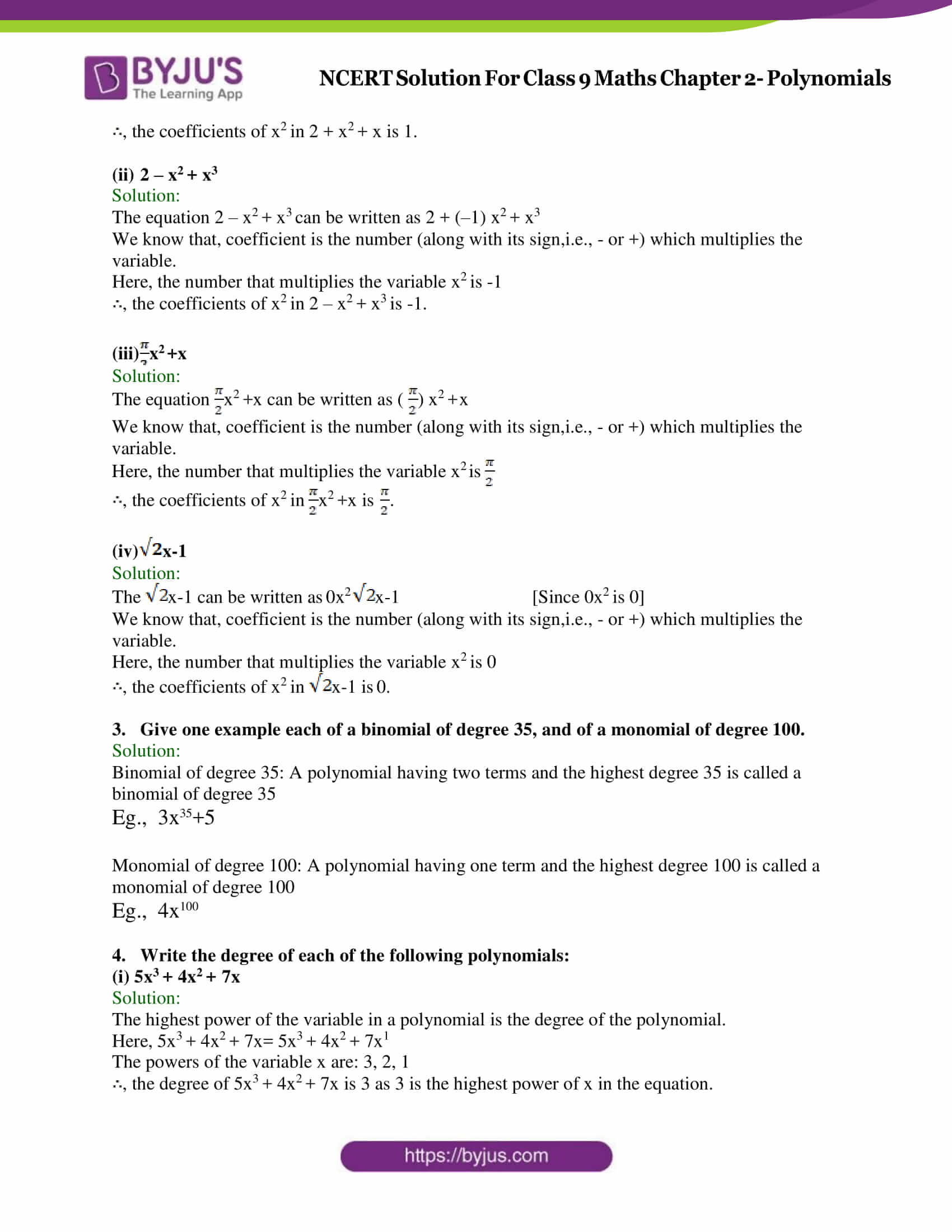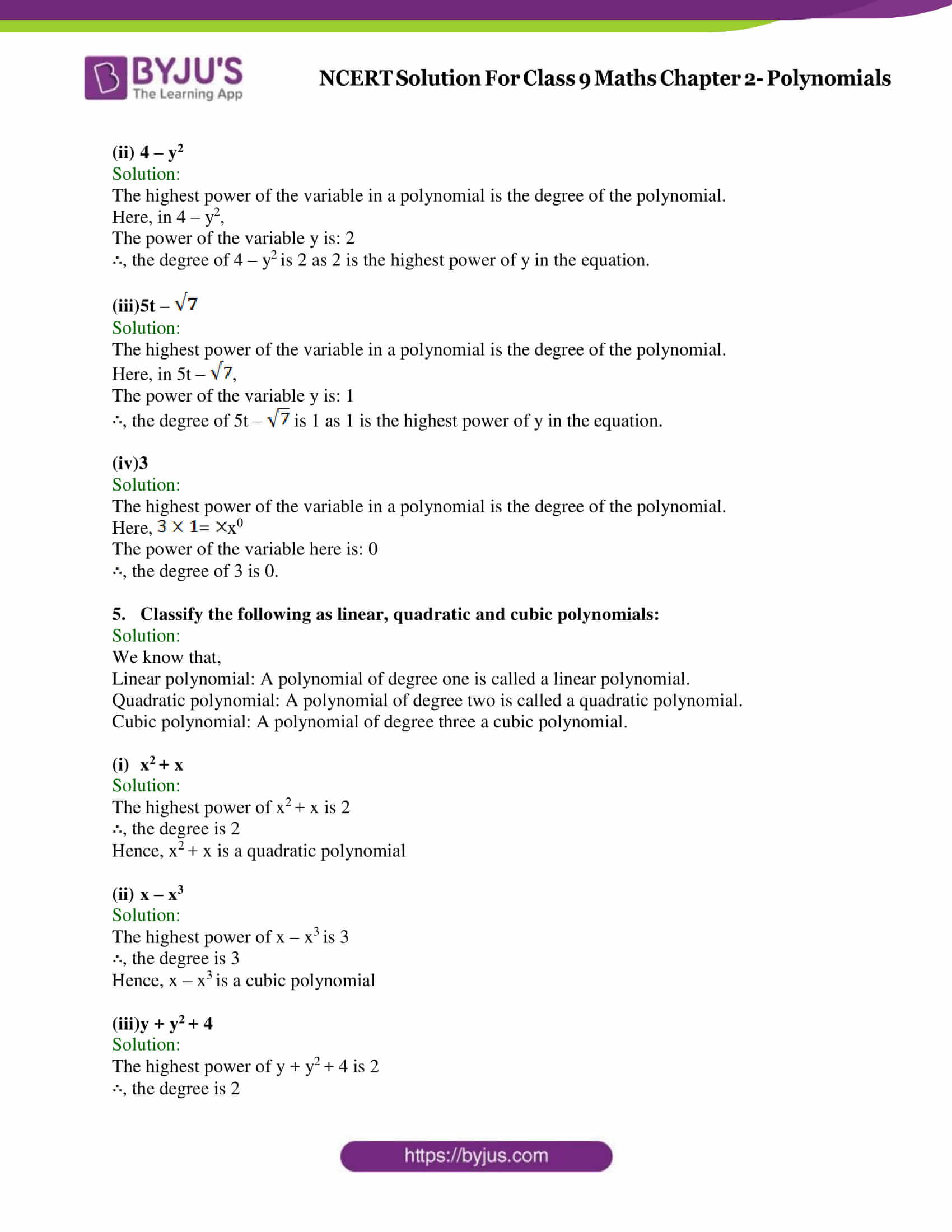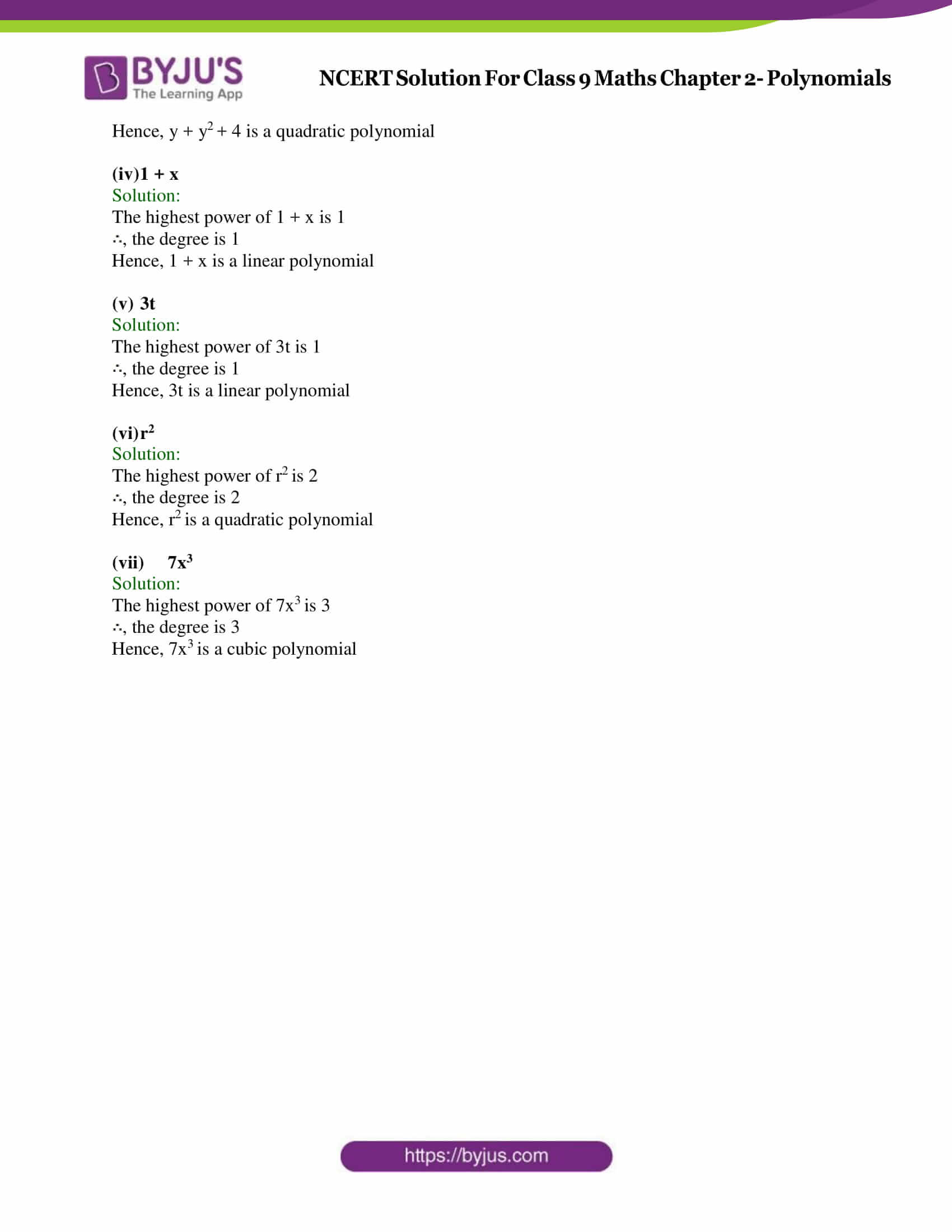 Access other exercise solutions of class 9 Maths Chapter 2- Polynomials
Key advantages of NCERT Solutions for class 9 Maths Chapter 2- Polynomials Exercise 2.1
These NCERT Solutions let you solve and revise all questions of Exercise 2.1.
After going through the stepwise solutions given by our subject expert teachers, you will be able to get more marks.
It helps to do well in maths in exams.
It follows NCERT guidelines which help in preparing the students accordingly.