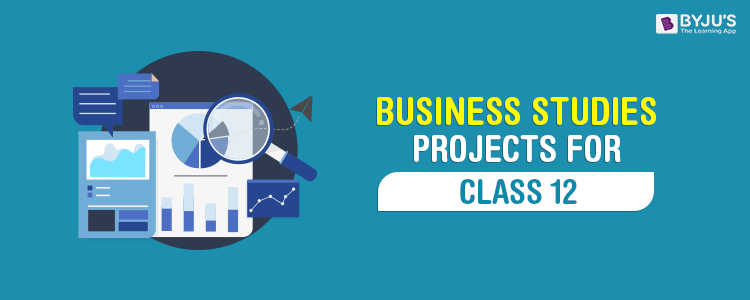 Class 12 Business Studies project in the principle of management is one of the important topics for business studies. However, a few students would be apprehensive about how and what to prepare a project. This dilemma of how to accomplish the project work drives to an issue of copying projects from peers. It is a general issue where students weigh project work as a burden and do not pay attention to how to prepare it. If you are confronting a similar obstacle at the beginning of given project work. The best thing, to begin with, is a sample project work.
Business Studies Project for Class 12:
Business Studies Project for Class 12 PDF:-Download PDF Here
The project for Business Studies Class 12 will undoubtedly assist all those students who really want to have a summary of what a project for class 12 looks like. It will completely answer all your questions on what are the different things we should contemplate while preparing a Business Studies project. The whole project work is of 20 marks. To be well aware of the entire Business Studies syllabus for class 12, click here for the Business Studies Syllabus Class 12.
Additionally few tricks and tips to prepare Business Studies Project Class 12 are given below.
1. Handwritten TOC (Table of Content).
It is important for any students to understand that the table of content for Business Studies Project for Class 12 should be written by hand and not typed or printed.
2.  Distinct Handwriting
Content written by hand must be clear and neat, so the examiner can read the content properly. A neat project can secure students excellent marks.
3. Submit in Spiral Bound
Make sure that the project is submitted neatly attached in a spiral-bound book.
4. Project Format
The formatting of a project should be in a file set up.
5. Size of the paper
The overall project has to be hand-written and the size of the paper should be A4.
6. Check Notes Alignment
Project notes have to be written only on the science project paper, on the ruled side and not on the blank pages.
7.  Headers
Leave the same portion margin on the Bottom, Top, left, and right of the project page.
8. Number each Pages
The entire project needs to have numbers.
9. Tables and Numbers 
The entire mentioned tables and numbers must be arranged in the middle of the page, categorized with the numbers, titles, and required labels. 
10. Classification of the Project
The outer and the first cover of the project should have the title/heading, along with student information including school name and the year.
Acknowledgement

Certificate (if you have any)

Table of contents

Topic and Introduction  with a suitable heading

Newspaper cuttings (If Any)

Summary/Conclusion of the project

Bibliography

Teachers Remarks and Observation.
Learning Outcomes of Business Studies Project for Class 12
The learning results recognise the important areas of Class 12 Business Studies Projects' learning of the subject. Four (4) learning outcomes are clearly explained: knowledge application, communication, collaboration and independent learning.
Stay tuned to BYJU'S for more project work for Class 12, Business Studies Important Questions, question papers, sample papers, syllabus and Commerce notifications.
Important Topics in Business Studies: