POLITY
1. Modi calls for 'evergreen revolution
2. Survival of newborns: India ranks lower than Somalia
ECONOMY
1. Kidnap insurance may help recoup cyberattack losses 
2. Fugitive economic offenders bill out in public domain, feedback sought 
3. Cabinet approves Industry-Academia Collaborative Mission for accelerating discovery research to early development for biopharmaceuticals 
SCIENCE AND TECHNOLOGY
1. Scientists bring 'limitless' blood supply closer to reality 
ETHICS, INTEGRITY AND APTITUDE
1. Ex-Coal Secretary Gupta convicted 
***********************************************************************************

.
***********************************************************************************
Useful News Articles for UPSC Current Affairs
A. GS1 Related
Nothing here for Today!!!
B. GS2 Related
1. Modi calls for 'evergreen revolution
In news:
Prime Minister Narendra Modi called for an "evergreen revolution".
Evergreen revolution enables the country to meet the challenge faced by the agriculture sector.
We shall move from the concept of 'food security' to 'nutrition security', via scientific and technological intervention.
2. Survival of newborns: India ranks lower than Somalia 
Study: Global Burden of Disease (GBD)
Highlights:
Newborns in India have a lesser chance of survival than babies born in Afghanistan and Somalia.
India ranks 154 out of 195 countries in the GBD ranking for health access and quality (HAQ). Last year, India was ranked 143 among 188 countries.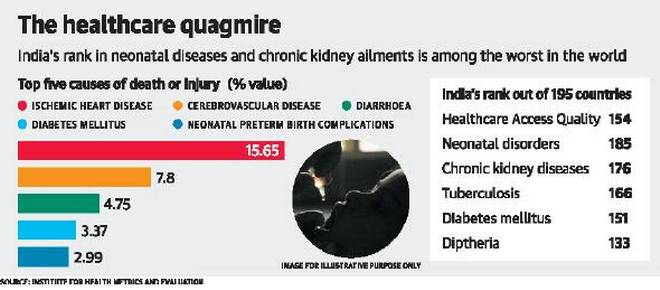 The HAQ Index is based on death rates from 32 ailments that could be avoided by timely medical intervention.
India's healthcare index of 44.8 is the lowest among the sub-continental countries, as Sri Lanka (72.8), Bangladesh (51.7), Bhutan (52.7), and Nepal (50.8) all fared better.
The top-ranked nation was Andorra with an overall score of 95 and the lowest-ranked nation was Central African Republic at 29. 
Areas need to be focused on:
India has failed to achieve health care targets, especially those concerning neonatal disorders, maternal health, tuberculosis, and rheumatic heart disease
C. GS3 Related
1. Kidnap insurance may help recoup cyberattack losses 
In news:
Companies without cyber insurance are dusting off policies covering kidnap, ransom and extortion in the world's political hotspots to recoup losses caused by ransomware viruses such as "WannaCry".
Cyber insurance can be expensive to buy and is not widely used outside the U.S
The kidnap policies, known as K&R coverage, are typically used by multinational companies looking to protect their staff in areas where violence related to oil and mining operations is common, such as parts of Africa and Latin America.
2. Fugitive economic offenders bill out in public domain, feedback sought 
In news:
The draft Fugitive Economic Offenders Bill, 2017: It will empower the government to confiscate any property in India owned by economic offenders and defaulters who flee India
Also, at the discretion of any court, such person or any company where he is a promoter or key managerial personnel or majority shareholder, may be disentitled from bringing forward or defending any civil claim
The proposed law will be applicable in cases where value of offences is over Rs 100 crore
Provisions of the Bill:
The Bill makes provisions for a court of law — Special Court under Prevention of Money Laundering Act — to declare a person a fugitive economic offender
Who is a fugitive economic offender?
He/she is a person who has an arrest warrant issued in respect of a scheduled offence and who leaves or has left India so as to avoid criminal prosecution, or refuses to return to India to face criminal prosecution
3. Cabinet approves Industry-Academia Collaborative Mission for accelerating discovery research to early development for biopharmaceuticals 
About the Mission:
Aims to accelerate discovery research to early development for biopharmaceuticals
The Mission will be implemented by Biotechnology Industry Research Assistance Council (BIRAC) – a Public Sector Undertaking of Department of Biotechnology (DBT)
The Mission Program would be a Pan-India program
Key Focus areas:
The key focus areas of the program would aid in preparing India's technological and product development capabilities in the biopharmaceutical sector
Aims to transform the health standards of India's population through affordable product development
Funding:
Total project cost to be funded by Government of India is Rs. 1500 crore for five years
50% cost for the Mission Programme will be arranged through the World Bank loan
Agencies involved:
For the implementation, a Programme Management Unit will be set up at BIRAC
This will work as an operational and functional arm that oversees and monitors program implementation and progress
Focus of the Mission:
The Mission will focus on Development of specific products – vaccines, bio therapeutics, medical devices and diagnostics
There will be establishment of shared infrastructure and facilities; building and strengthening domain specific knowledge and management skills
Focus is on creating and enhancing technology transfer capabilities in public and private sector
Category: SCIENCE AND TECHNOLOGY
1. Scientists bring 'limitless' blood supply closer to reality
In News
Scientists have generated blood-forming stem cells in the lab which gives hopes of creating a limitless supply of human blood.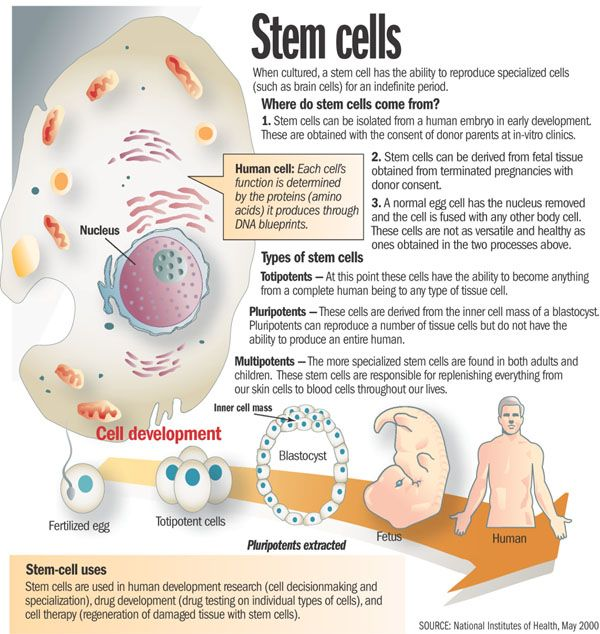 Pluripotent stem cell
Pluripotent stem cells are master cells.
They're able to make cells from all three basic body layers, so they can potentially produce any cell or tissue the body needs to repair itself. This "master" property is called pluripotency.
It may help create immune-matched blood cells, derived from patients' cells, for treatment purposes
Advanatges:
This step opens up an opportunity to take cells from patients with genetic blood disorders, use gene editing to correct their genetic defect, and make functional blood cells
This will also give the potential to have a limitless supply of blood stem cells and blood by taking cells from universal donors
This could potentially augment the blood supply for patients who need transfusions.
Category: ETHICS, INTEGRITY AND APTITUDE
1. Ex-Coal Secretary Gupta convicted
Case involved: Irregularities in the allocation of a coal block in Madhya Pradesh.
Conviction:
Former Coal Secretary H.C. Gupta
Managing director of KSSPL Pawan Kumar Ahluwalia, then Joint Secretary in the Coal Ministry K.S. Kropha, and then Director, Coal Allocation-I Section, in the Ministry, K.C. Samaria.
Charges: guilty of criminal conspiracy, cheating and indulging in corrupt practices.
Issues involved/important keywords for ethics paper
Corruption
Integrity
Transparency and Accountability
Public service professionalism
Conflict of Interest
E. Concepts-in-News: Related Concepts to Revise/Learn
F. Bills/Acts/Schemes/Orgs in News
| | |
| --- | --- |
| Article in News | About the article |
G. Practice Questions for UPSC Prelims Exam
Question 1: Recently government announced Industry-Academia Collaborative Mission, the main focus 
area of this mission is
Accelerate discovery research to early development for biopharmaceuticals
Accelerate discovery research to early development for GM food crops
Accelerate discovery research to early development for biopesticides
None of the above
See
Question 2: A Stem cell is having a property to make cells from all three basic body layers, so 
they can potentially produce any cell or tissue the body needs to repair itself. Which Stem 
cell is having this property?
Pluripotent stem cell
Multipotent Stem cell
Totipotent stem cell
None of the above
See
Question 3: Global Burden of Disease report is published by
U.N.H.R.C
U.N.D.P
W.H.O
None of the above
See
Question 4:

 

Consider the following statement regarding National Investment 
Infrastructure Fund (NIIF):
It is a company registered under Companies Act 2013
It is a trust registered under Indian Trust Act 1882
It is a cooperative established under Multi-State Cooperative Society Act 2002
None of the above
See
"Proper Current Affairs preparation is the key to success in the UPSC- Civil Services Examination. We have now launched a comprehensive 'Online Current Affairs Crash Course'. Limited seats available. Click here to Know More."