UPSC Current Affairs: Government Schemes – JEEVAN PRAMAAN
We hope that your UPSC Civil Services Examination (CSE) preparation is going well. Knowledge of current happenings in India and around the world, as well as opinion formulation on important issues, is vital to CSE preparation. Keeping this in mind, we at Byju's Classes have decided to launch an Online Lecture Series on Current Affairs. In this endeavour, we will do an in-depth analysis of important Current Affairs topics.
Government Scheme Jeevan Pramaan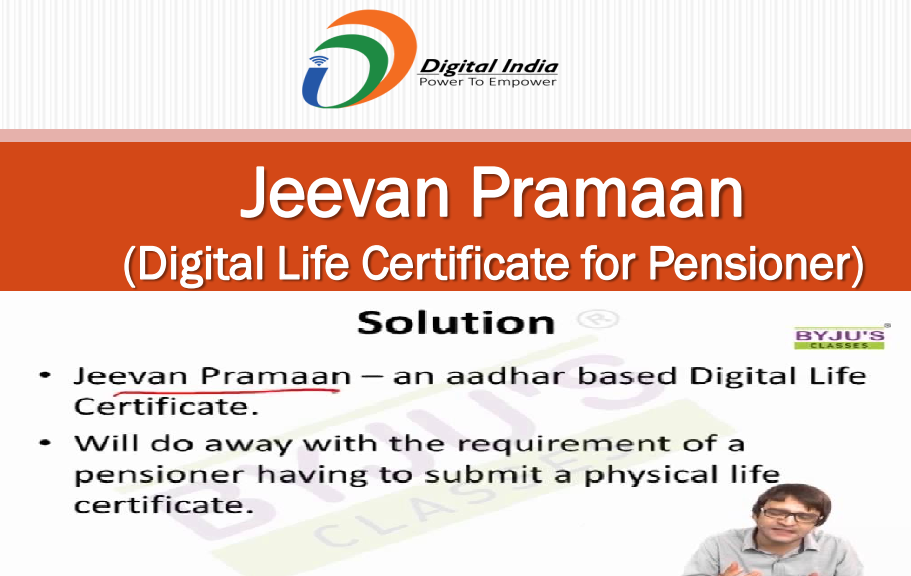 This week we will be talking about Government Scheme Jeevan Pramaan, a biometric-enabled digital service for pensioners. Pensioners of Central Government, State Government or any other Government organization can take benefit of this facility.
UPSC Current Affairs
The topics would be chosen based on their relevance to the CSE. Purely political topics or very controversial topics would generally be avoided. The aim of this series is not to supplant your daily reading of the Newspaper but to supplement your efforts. This series aims to be an enabling tool and will also help you in formulating an approach towards UPSC Current Affairs.