This article will give you excellent tips on how to integrate maps into your learning strategy to tackle questions related to Geography. The questions are never straight-forward, UPSC will check your ability to interconnect topics, and this article will help you in understanding the importance of maps while answering questions in UPSC Exam.
Aspirants would find this article very helpful while preparing for the IAS Exam.
Aspirants should begin their preparation by solving
UPSC Previous Year Question Papers
now!!
To complement your preparation for the upcoming exam, check the following links:
Maps have an important role in UPSC IAS Prelims, mains and in the interview also. One should know how many countries are there, where they are located, how many countries we have etc.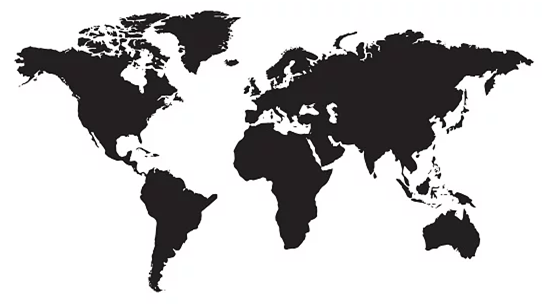 Everybody might be familiar with the Maps. a world map looks like this. But how many of you know the location of Baikal lake, South Korea, Papua new guinea? The Maps provide us in-depth information about the different countries, the political boundaries of countries, physical and geographical features of landform etc.
Physical Geography
Without Maps, one cannot study physical geography. The Physical Geography is a branch of Geography and Earth Sciences, which is considered as the largest study field. It elaborates the spatial characteristics of the different natural phenomena combined with the Earth's biosphere, hydrosphere, lithosphere, and atmosphere. The physical maps help us to understand topics like Vegetation, climate, ocean currents, mountains, rivers, etc.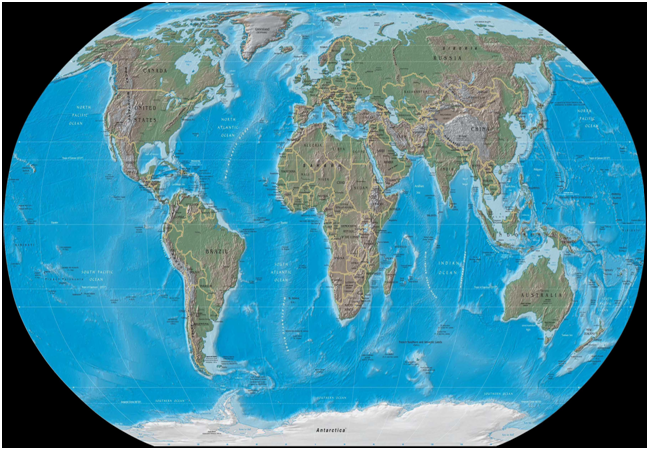 UPSC Previous year Question 2013
Which one of the following pairs is correctly matched?
Geographical  Feature                        Region
(a) Abyssinian Plateau:                              Arabia
(b) Atlas Mountains:                                  North-Western Africa
(c) Guiana Highlands:                                South-Western Africa
(d) Okavango Basin:                                   Patagonia
Answer: B
Also, read | Geography and International Relations through Maps – UPSC Exam 2016-17
Human Geography
The Human geography is a subdiscipline of social sciences. It deals with the study of people and cultures, communities economies etc. to study and understand these perspectives we need maps.  It gives us a clear idea about where it is located, the capital cities, important cities, transport connectivity, waterways, mineral deposits etc.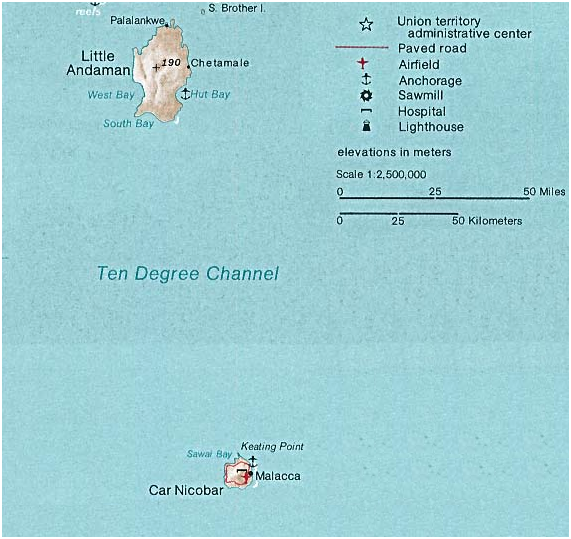 UPSC Previous year question 2014
Which one of the following pairs of islands is separated from each other by the 'Ten Degree Channel'?
Andaman and Nicobar

Nicobar and Sumatra

Maldives and Lakshadweep

Sumatra and Java
Answer: A
Watch Video | IAS Preparation – Current Affairs: Revising Geography and International Relations through Maps
History
Maps make history easy. To study India's civilization, history, ancient places, locations of archaeological excavations, importance cultural places maps can be used. To study world history also maps can be used.
Read more | How to Study History for IAS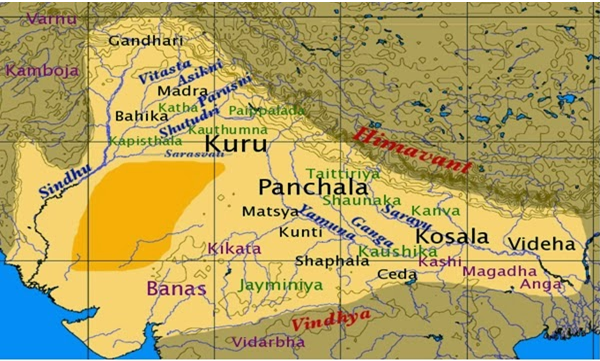 Infrastructure
The maps can also help you to study the various national initiatives like Golden Quadrilateral highway network, river interlinking projects etc. In General Studies Papers one can cite the places by drawing maps.this will fetch you more score.
Read more | Geography Syllabus and Strategies for IAS Prelims Examination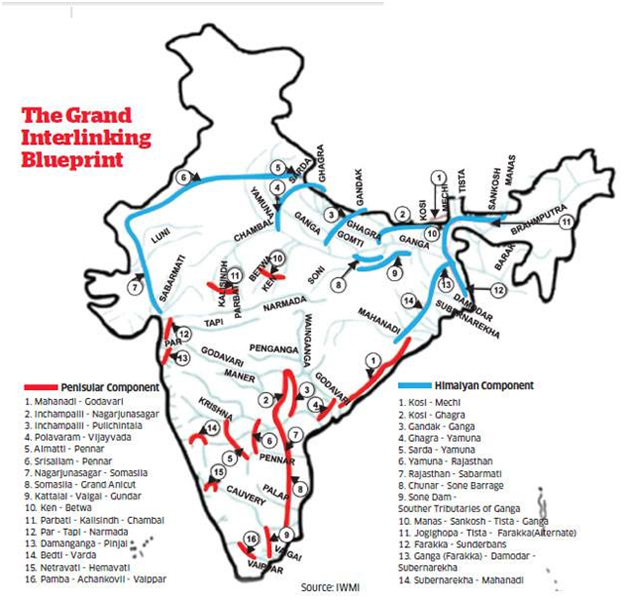 UPSC Previous year question 2014
Consider the following pairs:
| | |
| --- | --- |
| National Highway | Cities connected |
| 1. NH 4 | Chennai and Hyderabad |
| 2. NH 6 | Mumbai and Kolkata |
| 3. NH 15 | Ahmedabad and Jodhpur |
Which of the above pairs is/are correctly matched?
1 and 2 only

3 only

1, 2 and 3

None
Answer: D
International Relations
The maps also help to enhance your UPSC IAS Mains exam preparation, especially for General studies Paper II. They are handy while studying international relations. Many new developments and projects can be understood clearly when studied in picture form.
In the IAS mains exam UPSC has asked some questions like this:
1. What do you understand by 'The String of Pearls' How does it impact India? Briefly, outlines the steps taken by India to counter this.
To answer this question you need to know what is The String of Pearls', which all countries are involved in it etc.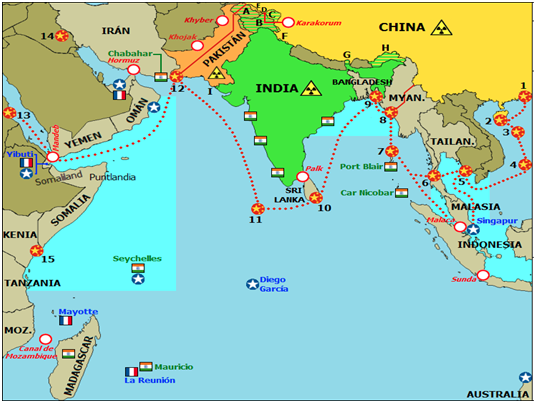 2. In 2012, the longitudinal marking for high-risk areas for piracy was moved from 65 degrees east to 78 degrees east in the Arabian Sea by the International Maritime Organization. What impact does this have on India's maritime security concerns?
Without knowing 65 degrees east to 78 degrees, meridian, longitude on cannot answer these kinds of questions.

The above details would help candidates prepare for UPSC 2021.
Related Links